Nationality

American




Name

Richard Sylbert





Role

production designer


Siblings

Paul Sylbert





Occupation

actor, producer, scenery painter, production designer, art director, set designer


Relatives

Paul Sylbert (twin brother)


Died

March 23, 2002, Woodland Hills, California, United States


Spouse

Sharmagne Leland-St. John (m. 1991–2002), Susanna Moore (m. 1973–1978), Carol Godshalk (m. 1951–1967)


Children

Daisy Alexandra Sylbert-Torres, Lulu Sylbert, Jonathan Sylbert, Mark Sylbert, Nikolai Sylbert, Doug Sylbert




Parents

Lily Sylbert, Samuel Sylbert




Similar People

Sharmagne Leland‑St John, Paul Sylbert, Anthea Sylbert, Sam O'Steen, John A Alonzo
Richard sylbert tribute masters of production
Richard Sylbert (April 16, 1928 – March 23, 2002) was a production designer and art director, primarily for feature films.
Contents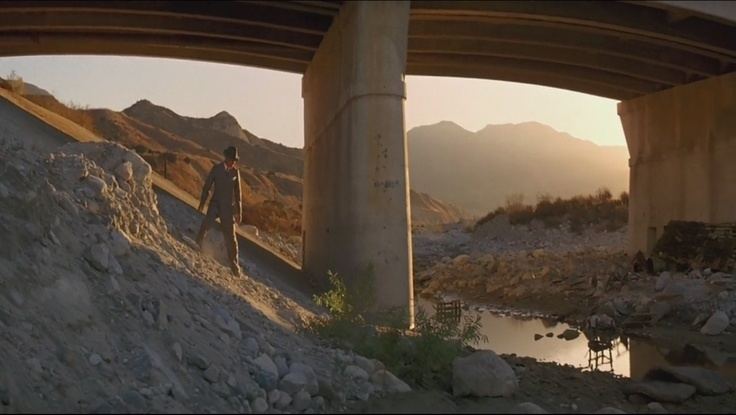 Richard Sylbert interviewed by Paul Iorio, 1998
Early life
Sylbert was born in Brooklyn, New York, to Samuel and Lily (Lazell) Sylbert, and was the twin brother of Oscar-winning production designer Paul Sylbert. Richard fought in the Korean War and attended the Tyler School of Art at Temple University in Elkins Park, Pennsylvania. His grandfather, Ribac, was a journalist in his native Romania before immigrating to the United States. Sylbert began his career in the early days of television, designing productions of Hamlet (1953) and Richard II (1954) for the Hallmark Hall of Fame.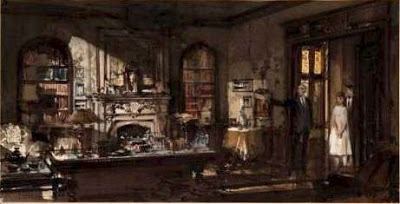 Sylbert's first film credit was Patterns (1956), a big screen adaptation of an Emmy Award-winning teleplay by Rod Serling. He went on to design Baby Doll, A Face in the Crowd, The Fugitive Kind, Murder, Inc., Splendor in the Grass, Walk on the Wild Side, Long Day's Journey into Night, The Manchurian Candidate, The Pawnbroker, Lilith, Who's Afraid of Virginia Woolf?, The Graduate, Rosemary's Baby, Catch-22, Carnal Knowledge, Chinatown, Shampoo, Reds, Frances, The Cotton Club, Tequila Sunrise, Dick Tracy, The Bonfire of the Vanities, Carlito's Way, Mulholland Falls, My Best Friend's Wedding, and Trapped. He worked multiple times with directors Roman Polanski, Elia Kazan, Mike Nichols, and Warren Beatty.
Robert Evans named Sylbert his successor when he relinquished his position as production chief at Paramount Pictures in 1975. Sylbert oversaw The Bad News Bears, Nashville, and Days of Heaven before being replaced in 1978.
Sylbert was nominated for the Academy Award for Best Art Direction six times and won twice, for Who's Afraid of Virginia Woolf? and Dick Tracy. He won the BAFTA Award for Best Production Design for Dick Tracy. He was nominated for an Emmy for his production design of the set for the long-running television sit-com "Cheers." In 2000 Sylbert was honored with the Art Directors Guild Lifetime Achievement Award. In 2002 Sylbert was to have received the Hollywood Film Festival's Life Achievement Award. His widow gave the committee permission to name the award after him in perpetuity and that year it was given to Harold Michelson, his longtime art director and colleague.
Sylbert died of cancer at the age of 73 at the Motion Picture & Television Country House and Hospital in Woodland Hills, California. At the time of his death, Sylbert was married to Native American poet Sharmagne Leland-St. John, mother of one of his daughters, Daisy Alexandra Sylbert-Torres, a costume designer and Echo Park boutique owner. He had three sons Douglas, Jon and Mark, by his first wife, Carol Godshalk, and another daughter, Lulu, by writer/actress/production and costume Designer Susanna Moore.
Film and television credits
This is the not-entirely complete table of credits that can be sorted by date, title or type of credit.
Highlights, recognition and awards
He won Oscars for his production design on Who's Afraid of Virginia Woolf (1966) and Dick Tracy (1990) and was nominated four other times for his work on Chinatown (1974), Shampoo (1975), Reds (1981) and The Cotton Club (1984).
Over his course of his career, Mr. Sylbert worked with many of the major directors of the post-World War II period, including Elia Kazan, Mike Nichols, Sydney Lumet, John Frankenheimer, Brian De Palma and Francis Ford Coppola.
His résumé is filled with credits from some of the best-known titles of the 1960s and 70's, including Long Day's Journey Into Night, The Graduate, The Manchurian Candidate, Rosemary's Baby, Carnal Knowledge and Catch-22. Along the way, he forged close friendships with many of that era's Hollywood elite, including Jack Nicholson, Roman Polanski and Warren Beatty, for whom he designed Reds and Dick Tracy.
A self-described perfectionist, Mr. Sylbert's designs usually provided an instantaneous sense of mood and atmosphere, from his vision of marital claustrophobia (in Who's Afraid of Virginia Woolf) to the bleached facades of a drought-stricken Los Angeles (Chinatown) to an oversaturated comic book landscape (Dick Tracy).
His work was also notable for its keen detail, like a copy of a child-rearing guide on a bedroom bookshelf in Virginia Woolf, as well as its ingenuity, as when he re-created Tiananmen Square for the 1997 film Red Corner using a 200-foot-wide blue screen and thousands of 20-inch concrete slabs cemented to a parking lot in Playa del Rey, Calif.
Sylbert was born in Brooklyn, moments before his identical twin, Paul, with whom he shared a profession—Paul is also an Oscar-winning production designer, for Heaven Can Wait (1978) -- as well as a taste for fly-fishing and pipe smoking. The brothers also served in the Army together and later both studied painting at the Tyler School of Art at Temple University.
After school, the Sylbert brothers moved back to New York, where they found work painting sets and scenery. In the mid-1950s, Mr. Sylbert moved to Los Angeles to work as an art director on the television show The Inner Sanctum. During this period, Mr. Sylbert met William Cameron Menzies, the designer who burned Atlanta in Gone With the Wind. Mr. Menzies became his mentor.
His first film work as production designer came in 1956, for Baby Doll, directed by Elia Kazan, for whom he later designed A Face in the Crowd, and Splendor in the Grass. The approval of Mr. Kazan and appreciation of his work opened other director's eyes. Mr. Sylbert was in constant demand, working as an art director or production designer on more than two dozen films from 1956 to 1975.
In 1975 Mr. Sylbert jumped from the creative to the executive branch of Hollywood, becoming vice president in charge of production at Paramount Pictures. He approved the productions of several unlikely hits, including Looking for Mr. Goodbar and The Bad News Bears.
After three years at Paramount, he returned to design and remained active throughout the 1980s and 90's, working with directors like Francis Ford Coppola on The Cotton Club and Brian De Palma on The Bonfire of the Vanities and Carlito's Way. Tall and charismatic, he even acted a bit, appearing in a bit role in the 1996 film Mulholland Falls, a film he also, of course, designed.
In addition to his brother Paul, Mr. Sylbert is survived by his three sons, Douglas, Jon and Mark, by his first wife, Carol Gottschalk; and two daughters: Lulu, with second wife Susanna Moore, and Daisy, with third wife and widow Sharmagne Leland-St. John.
While Mr. Sylbert marveled at the magic of the movies, he was in many ways a traditionalist, preferring to build sets rather than create images with a computer and rallying against the suffusion of digital effects and runaway budgets. "It's cheaper to go to Venice than to put Venice in a computer," he said in a 1997 interview. "If we start making $200 million movies, the whole thing is going to go down the tubes."
References
Richard Sylbert Wikipedia
(Text) CC BY-SA