Covid-19
6.2

/

10

Alchetron

Rate This




Luis Mandoki




Greg Iles




United States Germany






Crime, Drama, Thriller





English






September 20, 2002




Greg Iles (novel), Greg Iles (screenplay)




Piotr Sobocinski, Frederick Elmes




Charlize Theron

(Karen Jennings),

Kevin Bacon

(Joe Hickey),

Courtney Love

(Cheryl Hickey),

Stuart Townsend

(William "Will" Jennings),

Dakota Fanning

(Abigal "Abby" Jennings),

Pruitt Taylor Vince

(Marvin)


Mad Max: Fury Road

,

The Final Girls

,

Blackhat

,

Salt

,

Sliver

,

Die Hard




It was the perfect plan until she refused to be the perfect victim!
Trapped is a 2002 American-German crime thriller film based on Greg Iles' bestselling novel 24 Hours and directed by Luis Mandoki and released under the banner 'Propaganda Films Production.' It stars Charlize Theron, Courtney Love, Stuart Townsend, Kevin Bacon, Dakota Fanning and Pruitt Taylor Vince, and was released on September 20, 2002.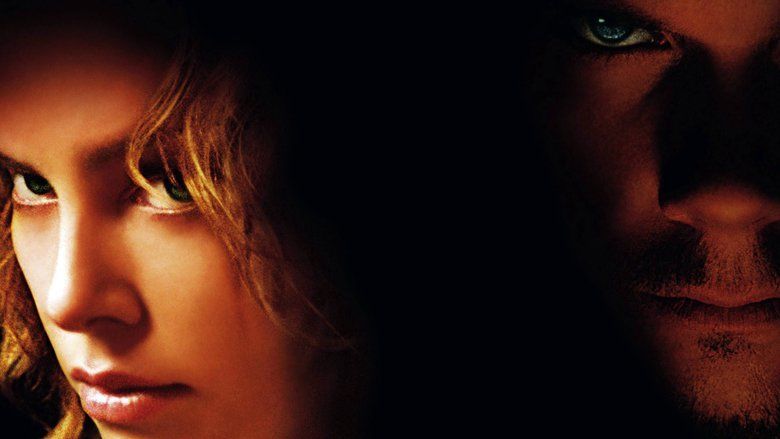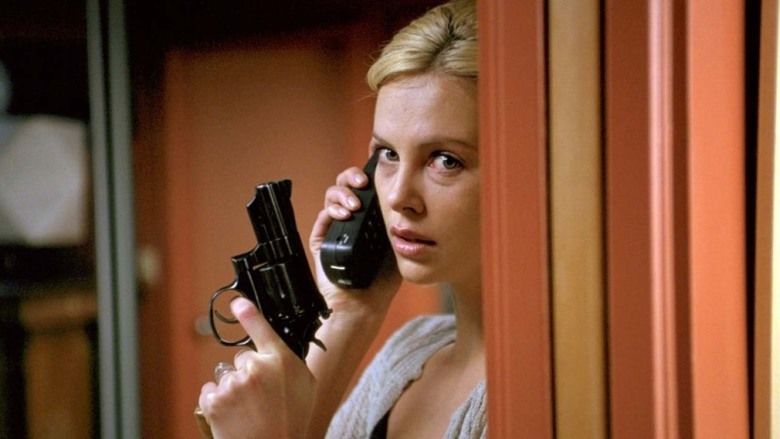 Joe Hickey (Kevin Bacon), his wife Cheryl (Courtney Love) and his cousin Marvin (Pruitt Taylor Vince) have developed a money-making scheme – they kidnap the child of rich parents, hold the child for 24 hours and demand ransom money from the father. They each have a specific role in the operation – Marvin kidnaps the child, Joe stays in the victims house to control the mother, and Cheryl deals with the father.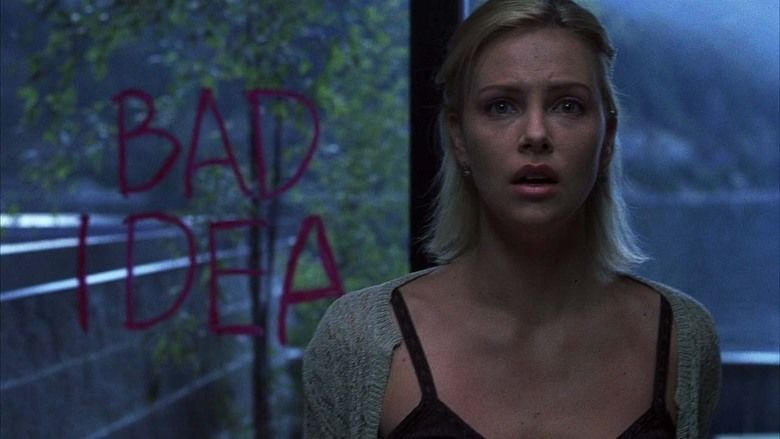 Dr Will Jennings (Stuart Townsend) is a research physician who has just had his big career break by patenting a new anaesthetic drug. His wife, Karen Jennings (Charlize Theron), who was previously a nurse, is a stay-at-home mother to their daughter Abigail aka Abby (Dakota Fanning). Joe targets Abigail as the next kipnapping victim and the trio begin to enact their usual plan.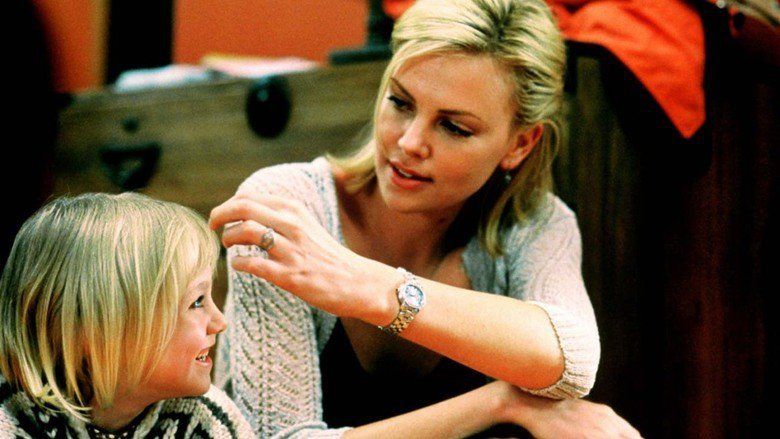 Abby is kidnapped by Joe and Marvin and they soon discover that she has asthma and is dependent on an inhaler pump. Marvin takes Abby to his cabin and Joe holds Karen hostage. Cheryl keeps Will at gunpoint and informs him of his daughter's kidnapping. It is subsequently revealed that Cheryl and Joe kidnapped Abby because they believe that Will is responsible for the recent death of their daughter Katie. Katie had a tumor and died while being operated on by Will. Will says that Katie died because of unforeseen bleeding during the operation. It is revealed that Joe's plan was not to let Abby go home after the ransom is paid, but rather, to keep her and raise her as his own daughter.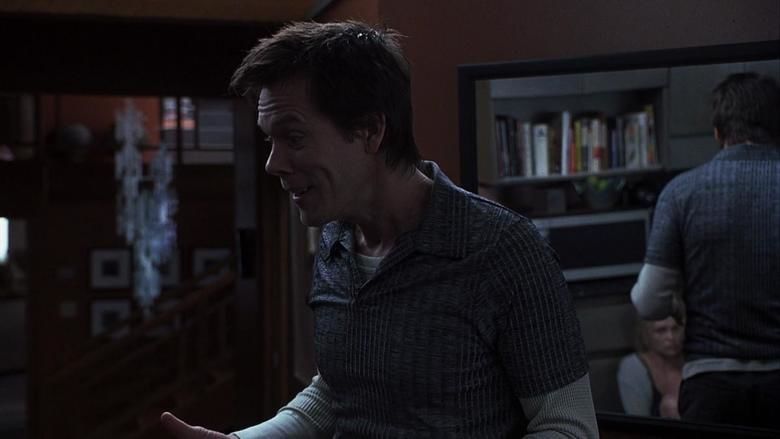 Abby begins to have an asthma attack at the cabin, which makes Marvin panic. Joe allows Karen to see Abby in order to administer medication to her. While being separated from Abby again, Karen tries to fight Joe but he subdues her and then rapes her. She manages to injure him with a concealed scalpel and heads to her bathroom where she receives a phone call from Abby. Abby attempts to escape from Marvin's cabin but is consequently recaptured by him. Marvin has become fond of Abby, and begins to devise a plan with her about escaping. Joe forces Karen to stitch up his wound.
Cheryl loses her nerve and Will takes advantage of this, convincing her to help him get Abby back. Together, they go to the bank to get the ransom money while being monitored by the police. Joe and Cheryl have a heated argument on the phone, and Will realises that he must act quick. He boards a seaplane, looking for Abby. Meanwhile, Joe and Karen are driving together in a car on the freeway, and Marvin and Abby are travelling in a wagon. Karen attacks Joe, forcing them off the freeway. Will spots Abby, and lands the seaplane on the freeway. Marvin loses control of the wagon, forcing him off the freeway as well and orders Abby to escape to find her parents, but she is captured by Cheryl.
With help from a friend, Will is able to trace the cell phone calls and tries to locate Abby. Will's friend alerts the FBI, despite being asked not to, and they soon arrive on the scene to search for Abby. Joe, pretending to be an FBI agent, shoots Will in the leg, but stops when Will admits that Katie's death was not his fault. Before Joe, Cheryl and Marvin can escape, Abby has another asthma attack while in their custody. Joe and Will engage in a fight, but Karen shoots Joe twice, killing him. Will and Karen are reunited with Abby and quickly medicate her before her symptoms worsen. Marvin slowly walks away from them, and Cheryl is arrested by the FBI.
Charlize Theron – Karen Jennings
Courtney Love – Cheryl Hickey
Stuart Townsend – Dr. Will Jennings
Kevin Bacon – Joe Hickey
Dakota Fanning – Abby Jennings
Pruitt Taylor Vince – Marvin
Colleen Camp – Joan Evans
Steve Rankin – Hank Ferris
Garry Chalk – Agent Chalmers
Jodie Markell – Mary McDill
Brigitte Svörwald – Angie McCoole
Matt Koby – Peter McDill
Gerry Becker – Dr. Stein
Andrew Airlie – Holden
Randi Lynne – Hotel Operator
J. B. Bivens – Gray Davidson
John Scott – SWAT leader
Gregory Bennett – Heins
Jim Filippone – Helicopter pilot
Brent Woolsey – stunt coordinator/ violent man
Trapped received negative reviews from critics, as it currently holds an 18% rating on Rotten Tomatoes based on 56 reviews.
In the book, Joe wanted revenge because Will had "killed" his mother, whereas in the movie version Joe wanted revenge because he thought that Will had killed his child.
In the book, Abby has diabetes, whereas in the movie, she suffers from asthma.
In the book, Joe's cousin's name is Huey, whereas in the movie, his name is Marvin.
Trapped (2002 film) Wikipedia
(Text) CC BY-SA
Trapped (2002 film) IMDb
Trapped (2002 film) themoviedb.org