NH7 Weekender is an annual, multi-city music festival in India. Conceptualised, produced and organised by Only Much Louder (OML Entertainment), the event is one of the largest music festivals in India, with an annual attendance across the editions of over 100,000. The festival, held between October and December, travels to multiple cities, with the flagship event in Pune. Other cities that have hosted the Weekender include Delhi NCR, Bengaluru, Kolkata and Shillong. The festival is noted for its divergent artistic lineup and hosts a large number of established and emerging local artists alongside major international acts.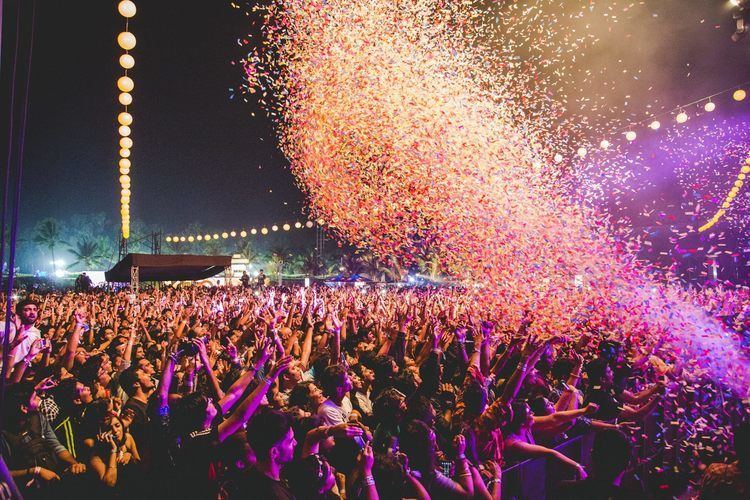 Notable artists that have performed at the festivals include Steven Wilson, José González, Mark Ronson, Mogwai, Flying Lotus, The Wailers, A. R. Rahman, Imogen Heap, The Vaccines, Megadeth, Rodrigo y Gabriela, SBTRKT, Chase & Status, Bombay Bicycle Club, Asian Dub Foundation, Basement Jaxx, The Magic Numbers, Fear Factory, Seun Kuti, Benga, MUTEMATH, Simian Mobile Disco, Dry the River, Farhan Akhtar Live, Fink, Jon Hopkins, Karnivool and many others.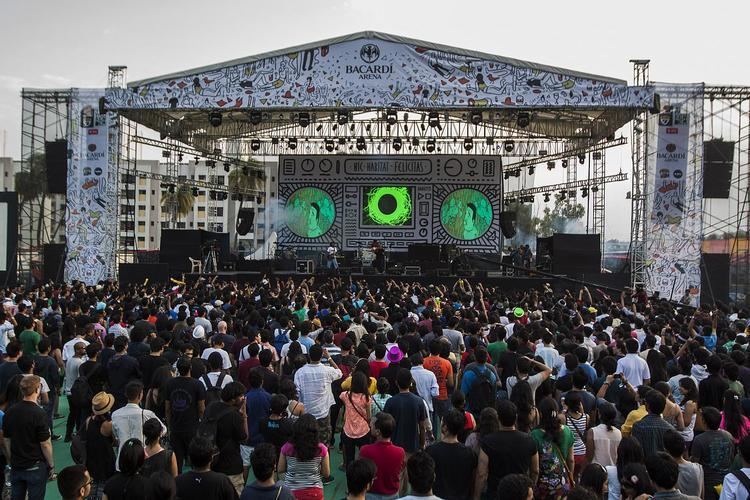 The genesis of the festival dates back to 2009, when British music executive Stephen Budd was in Mumbai judging the Indian leg of the British Council's Young Music Entrepreneur Awards and met Vijay Nair, CEO of Only Much Louder. Nair came to UK the following year and was introduced by Budd to Martin Elbourne, best-known for booking the Glastonbury Festival. The three of them subsequently came together to fund and create the first NH7 Weekender that was held in Pune in December 2010.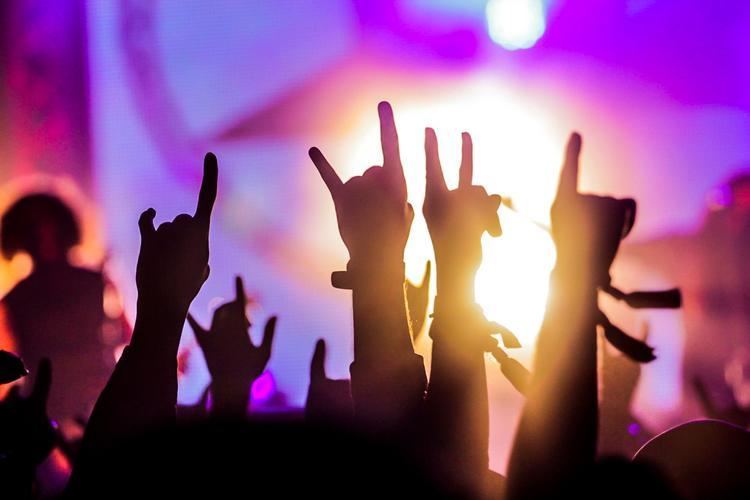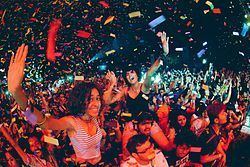 The festival's debut edition was held from December 10–12 at Koregaon Park in Pune. The lineup hosted some of the best Indian acts such as Zero, Swarathma, Pentagram and Blackstratblues along with international acts like Asian Dub Foundation and The Magic Numbers. The festival had four stages and hosted over 35 artists across three days.
The second edition of NH7 Weekender was held between 18–20 November 2011. It took place at the Laxmi Lawns near Magarpatta City in Pune and had progressed to five stages as opposed to the four in the previous year. Over 25,000 people attended the three-day event in Pune, as compared to the 10,000 attendees in the festival's first outing. Grammy winner Imogen Heap and the British electronic music act Basement Jaxx along with BBC DJs Bobby Friction and DJ Nihal were part of the international artists' lineup. Midival Punditz, The Raghu Dixit Project, Indian Ocean, Swarathma and other notable Indian acts also performed at the festival.
In 2012 and in its third year, NH7 Weekender expanded to Delhi and Bangalore. The festival, now comprising close to 200 artists, 60 festival pre-party gigs, and six stages, took place in Delhi, on October 13–14, at the Buddh International Circuit in Noida; in Pune from November 2–4 at Amanora Park Town; and the final leg in Bangalore, at the Embassy International Riding School, on 15–16 December. The biggest international acts included the likes of Karnivool, Seun Kuti and Egypt 80, Buraka Som Sistema, Megadeth, Bombay Bicycle Club performing a special acoustic set, Anoushka Shankar, Jinja Safari, Big Scary, and Fink among others.
2012 onward, Sounds Australia, in partnership with OML, brought down The Aussie BBQ to NH7 Weekender. As a result, the 2012 edition saw Australian acts such as indie outfit Big Scary, DJ duo The Aston Shuffle, afro-pop rhythms outfit Jinja Safari and indie pop band Sheppard, and rockers Karnivool as one of the headlining acts.
In 2013, the festival travelled to four cities; Kolkata (Dec 14-15) was added to the list, in addition to Pune (Oct 28-29), Bangalore (Nov 23-24) and Delhi NCR (Nov 30-Dec 1). It featured London electronic music act Chase and Status and hosted a range of other international and Indian musicians. Apart from Chase & Status, the stages were also headlined by Dutch metalcore band Textures and British electronic duo Simian Mobile Disco. MUTEMATH, Shankar Tucker, TesseracT, Skindred, Noisia, Benga, Dry the River and Irish post-rockers And So I Watch You From Afar were some of the other international acts that performed in 2013.
For the 2014 edition, the festival travelled to four cities in the span of a month. Starting off with Kolkata (Nov 1-2), the festival moved to Bangalore (Nov 8-9), Pune (Nov 21-23) and finished its journey in Delhi NCR (Nov 29-30). English indie rockers The Vaccines, heavy-metal band Fear Factory, MUTEMATH, Cloud Control, Dinosaur Pile-Up, Motopony, Luke Sital-Singh, As Animals, Mr. Woodnote & Lil Rhys, Amit Trivedi, Fossils, and a many more Indian and international artists performed at the festival. Apart from the music, over the years, the festival has also hosted a vibrant flea market, live graffiti setups, an elaborate food court, and several interesting art installations. In the 2014 edition, artist Shilo Shiv Suleman's Pulse And Bloom installation, which was also part of the Burning Man festival in the same year, was showcased on the festival grounds.
In 2015, another city, Shillong (Oct 23-24), was added to the NH7 Weekender's venue lineup. After Shillong, the festival travelled to Kolkata from Oct 31-Nov 1, followed by Delhi on Nov 28-29, and in Pune and Bangalore from Dec 4-6. This was the first year when the festival took place in two cities, Pune and Bangalore, on the same dates. Many prolific Indian artists like Niladri Kumar, Baiju Dharmajan, L. Subramaniam, and A. R. Rahman performed at the festival, alongside some of the biggest international acts such as Mogwai, Megadeth, Mark Ronson, Rodrigo y Gabriela, Flying Lotus, SBTRKT (DJ Set), The Wailers, and more.
In 2016, Shillong kicked off the Weekender (Oct 21-22) and saw close to 40000 people over the weekend. The Weekender traveled to a new city, Hyderabad (Nov 5-6) before culminating in a new venue in Pune, Life Republic in Hinjewadi. The three cities saw a cumulative attendance of over 110,000. 2016 saw names such as Steven Wilson, Farhan Akhtar Live, Shankar Mahadevan, José González, Anoushka Shankar, Patrick Watson, The Joy Formidable, Skyharbor, Nucleya, Dualist Inquiry, Thaikkudam Bridge and several others. This year also saw the festival travel to five cities as one-day 'Express' Editions: Kolkata, Puducherry, Mysore, Nagpur and Jaipur.