Preceded by

Post established




Succeeded by

Mayawati


Preceded by

Ramakant Yadav




Name

Mulayam Yadav





Constituency

Azamgarh


Nephews

Akshay Yadav


Preceded by

Mayawati


Parents

Sughar Singh, Murti Devi







Born

21 November 1939 (age 82), Saifai


Preceded by

President's Rule (Administered by the Governor of Uttar Pradesh)


Role

Former Chief Minister of Uttar Pradesh


Children

Akhilesh Yadav, Prateek Yadav


Spouse

Malti Devi (m. ?–2003), Sadhana Gupta




Siblings

Shivpal Singh Yadav, Ram Gopal Yadav


Similar People

Akhilesh Yadav, Lalu Prasad Yadav, Mayawati, Dimple Yadav, Prateek Yadav


Died

10 October 2022 (aged 82) Gurugram, Haryana, India




Political party

Samajwadi Party (1992–2022)




Other political affiliations

Socialist Party, Bharatiya Lok Dal, Janata Party, Bharatiya Kranti Dal, Janata Dal (1st time Chief Minister as Janata Dal Leader)




Residence

Saifai, Etawah district, Uttar Pradesh




Education

Masters of Arts, (political science), (English Literature), Bachelor of Education




Alma mater

K. K. College, Etawah, B.R. College, Agra University




Occupation

Politician




Profession

Agriculturist, former Teacher
A glimpse of Mulayam Singh Yadav's political career
Mulayam Singh Yadav (22 November 1939 – 10 October 2022) was an Indian politician and the founder-patron of the Samajwadi Party. He served for three non-consecutive terms as the Chief Minister of Uttar Pradesh, and also served as the Minister of Defence, Government of India. He has been elected to the Uttar Pradesh Legislative Assembly ten times and to the Parliament of India, Lok Sabha seven times. A long-time parliamentarian, he was the Member of Parliament, representing the constituency of Mainpuri in the Lok Sabha, and had also earlier served as the Member of Parliament from Azamgarh and Sambhal constituencies. At the time of his death in 2022, he was the MP from Mainpuri in Lok Sabha. He was often referred to as Netaji (meaning respected leader in Hindi) by party leaders and workers.

Contents
Mulayam singh yadav birthday special on 21st nov 2015
Personal life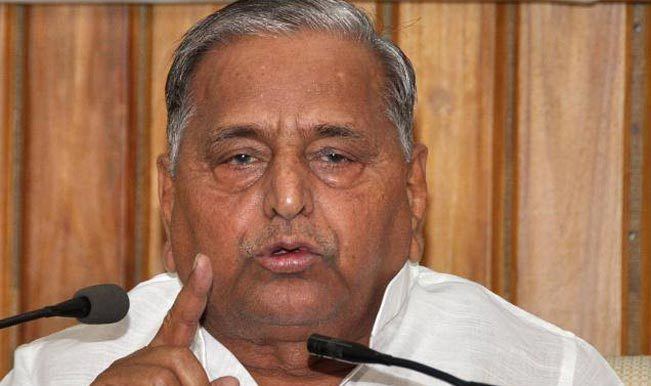 Mulayam Singh Yadav was born to Murti Devi Yadav and Sughar Singh Yadav on 21 November 1939 in Saifai village, Etawah district, Uttar Pradesh, India.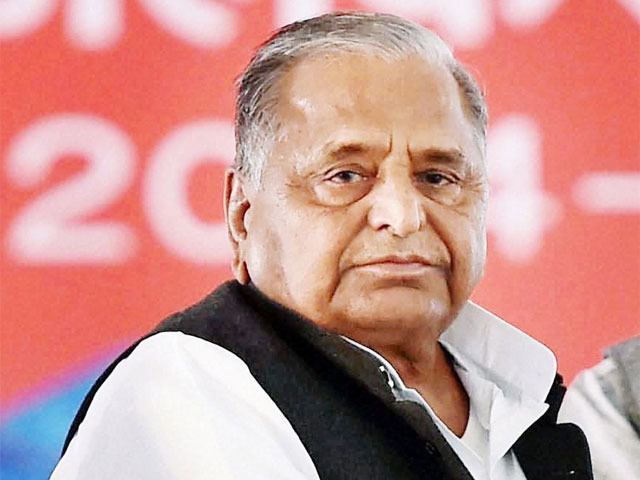 Yadav had three degrees—B.A., B.T. and M.A. in political science from Karm Kshetra Post Graduate College in Etawah, A. K. College in Shikohabad, and B. R. College, Agra University respectively.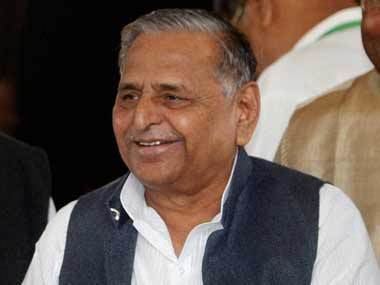 Yadav had married twice. His first wife Malti Devi died in May 2003. Their son, Akhilesh Yadav, was Chief Minister of Uttar Pradesh from 2012 to 2017. Yadav had a relationship with Sadhana Gupta while still married to Malti Devi in the 1980s and the couple had a son named Prateek in 1988. Gupta was not well-known until February 2007, when the relationship was admitted in India's Supreme Court. Prateek Yadav manages the land-holdings of the Yadav family.
Political career
Groomed by leaders such as Ram Manohar Lohia and Raj Narain, Yadav was first elected as a Member of the Legislative Assembly in Legislative Assembly of Uttar Pradesh in 1967. Yadav served eight terms there. He first became a state minister in 1977. Later, in 1980, he became the president of the Lok Dal (People's Party) in Uttar Pradesh which became a part of the Janata Dal (People's Party) afterwards. In 1982, he was elected leader of the opposition in the Uttar Pradesh Legislative Council and held that post until 1985.
First term as chief minister
Yadav first became Chief Minister of Uttar Pradesh in 1989.
After the collapse of the V. P. Singh national government in November 1990, Yadav joined Chandra Shekhar's Janata Dal (Socialist) party and continued in office as chief minister with the support of the Indian National Congress (INC). His government fell when the INC withdrew their support in April 1991 in the aftermath of developments at the national level where it has earlier withdrawn its support for Chandra Shekhar's government. Mid-term elections to Uttar Pradesh assembly were held in mid-1991, in which Mulayam Singh's party lost power to the BJP.
Second term as chief minister
In 1992, Yadav founded his own Samajwadi Party (Socialist Party). In 1993, he allied with the Bahujan Samaj Party for the elections to Uttar Pradesh assembly due to be held in November 1993. The alliance between Samajwadi Party and Bahujan Samaj Party prevented the return of BJP to power in the state. Yadav became chief minister of Uttar Pradesh with the support of Congress and Janata Dal. His stand on movement for demanding separate statehood for Uttarakhand was as much controversial as his stand on Ayodhya movement in 1990 was. There was a firing on Uttarakhand activists at Muzaffarnagar on 2 October 1994, something for which Uttarakhand activists held him responsible. He continued holding that post until his ally opted into another alliance in June 1998.
As union cabinet minister
In 1996, Yadav was elected to the eleventh Lok Sabha from Mainpuri constituency. In the United Front coalition government formed that year, his party joined and he was named India's Defence Minister. That government fell in 1998 as India went in for fresh elections, but he returned to the Lok Sabha that year from Sambhal parliamentary constituency. After the fall of Atal Bihari Vajpayee government at the centre in April 1999, he did not support the Congress party in the formation of the government at the Centre. He contested Lok Sabha elections of 1999 from two seats, Sambhal and Kannauj, and won from both. He resigned from Kannauj seat for his son Akhilesh in the by-elections.
Third term as chief minister
In 2002, following a fluid post-election situation in Uttar Pradesh, the Bharatiya Janata Party and Bahujan Samaj Party joined to form a government under Dalit leader Mayawati, who was considered to be Yadav's greatest political rival in the state. The BJP pulled out of the government on 25 August 2003, and enough rebel legislators of the Bahujan Samaj Party left to allow Yadav to become the Chief Minister, with the support of independents and small parties. He was sworn in as chief minister of Uttar Pradesh for the third time in September 2003. It is widely believed that this change was done with the blessings of the BJP, which was also ruling at the Centre then.
Yadav was still a member of the Lok Sabha when he was sworn in as chief minister. In order to meet the constitutional requirement of becoming the member of state legislature within six months of being sworn in, he contested the assembly by-election from Gunnaur assembly seat in January 2004. Yadav won by a record margin, polling almost 94 per cent of the votes.
With the hope of playing a major role at the centre, Yadav contested the 2004 Lok Sabha elections from Mainpuri while still Chief Minister of Uttar Pradesh. He won the seat and his Samajwadi Party won more seats in Uttar Pradesh than all other parties. However the Congress party, which formed the coalition government at the centre after the elections, had majority in the Lok Sabha with the support of the Communist parties. As a result, Yadav could not play any significant role at the centre, Yadav resigned from the Lok Sabha and chose to continue as chief minister of Uttar Pradesh until the 2007 elections, when he lost to the BSP.
2014 Indian General Election
Yadav and other members of the SP were criticised for conducting a festival during a crisis following riots in Muzzafarnagar, Uttar Pradesh. He and his party formed a pre-poll alliance for the 2014 Indian General Election that involved ten other parties. He was elected as a member of the 16th Lok Sabha in those elections from two constituencies - Azamgarh and Mainpuri - and subsequently resigned the latter seat.
The only other successful SP candidates in the election were relatives of Yadav: his daughter-in-law, Dimple Yadav, his nephews Dharmendra Yadav & Akshay Yadav and grand-nephew Tej Pratap Singh Yadav.
Family feud
Since the young Akhilesh Yadav became Chief Minister of Uttar Pradesh in 2012, surpassing Mulayam's brother Shivpal Singh Yadav, the Yadav family was divided into two feuding groups. One of the groups, led by Akhilesh, enjoyed the support of his father's cousin and National General Secretary Ram Gopal Yadav. The rival group was led by Mulayam Singh and supported by his brother and State Chief of Party, Shivpal Yadav, and a friend, MP Amar Singh. Akhilesh had fired his uncle twice from his cabinet as it was seen by many as a direct challenge to his father, who has steadily supported Shivpal over Akhilesh. On 30 December 2016, Mulayam Yadav expelled his son Akhilesh and his cousin Ram Gopal from the party for six years on the grounds of indiscipline, only to revoke the decision 24 hours later. Akhilesh, in response, stripped his father off the party presidency and instead named him the chief patron of the party following the national convention of the party on 1 January 2017. Mulayam termed the national convention as illegal and directly expelled his cousin, Ram Gopal Yadav, who had convened the national executive convention. But the Election commission of India ruled that Ram Gopal Yadav had the right to convene that executive convention, and reversed Mulayam's order. Hence Akhilesh Yadav officially became the new National Leader of the party.
Criticism over comment on Rape
The crime of rape became a capital offence in India following the 2012 Delhi gang rape incident. Yadav has opposed this change in the law, saying that "Boys will be boys. Boys commit mistakes". In response to another notable rape case and Yadav's comments, UN Secretary-General Ban Ki-moon said "We say no to the dismissive, destructive attitude of, 'Boys will be boys'". On 19 August 2015, Yadav remarked that gang-rapes are impractical and rape-victims in those cases tend to lie. He was summoned by the judicial magistrate of Kulpahar court in Uttar Pradesh for that remark.
Support for a sovereign independent Tibet
Mulayam Singh Yadav spoke in the Lok Sabha, of the Parliament of India on 20, July 2017 on the necessity for India to support a sovereign and independent Tibet. Without referring to the former Prime Minister of India, Mr. Jawaharlal Nehru, the Samajwadi Party leader said that Jawaharlal Nehru had erred and made a "big mistake" on the issue of Tibet and added that he had even then objected and spoken against it. He further stated that the Tibetan leaders like the Dalai Lama had always supported India. According to Mulayam Singh Yadav, the time has come for India to support the independence of Tibet as Tibet was a traditional buffer between the two big nations and India should give all support to the Dalai Lama. He further stressed that it was imperative for India to reverse her stance on the issue of Tibet and support independence for Tibet. He further cautioned that, "China is our enemy, not Pakistan. Pakistan can do us no damage." He went on to denounce China by stating that "China was India's biggest opponent" and that today, "India is facing a big danger" from China.
Death
He passed away on October 10 at a private hospital in Gurugram at the age of 82.
References
Mulayam Singh Yadav Wikipedia
(Text) CC BY-SA