Years active

1980–present







Known for

ShaktimaanBhishma Pitamah

Nominations

Indian Telly Award

for Best Actor in a Supporting Role, STAR Parivaar Award for Favourite Pita

Movies and TV shows




Similar People
Guftagoo with mukesh khanna
Mukesh Khanna is an Indian television and film character actor, best known for his portrayal in Doordarshan television serial Shaktimaan and as Bhishma Pitamah in B. R. Chopra's Mahabharat. He is also the chairman of Children's Film Society of India. He was born in Mumbai.
Contents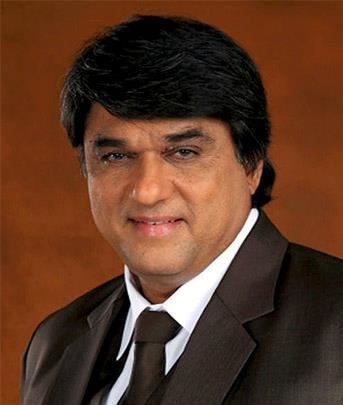 Mukesh khanna and his office
Career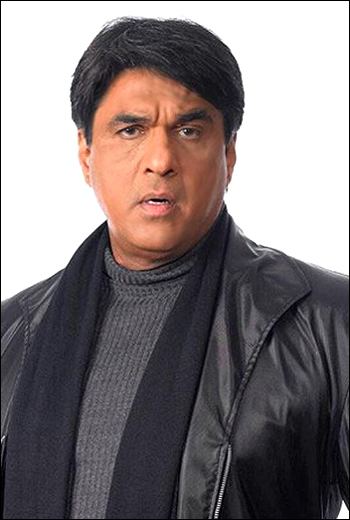 Mukesh entered The Film industry in 1982 after graduating from Film and Television Institute of India. He attended the school with fellow Indian actors Naseeruddin Shah and Shakti Kapoor. He rose to fame and is still best known for playing Bhishma in B. R. Chopra's Mahabharat. Khanna had a major role as an Indian Superhero in the Shaktiman series, which was successful all over India with children.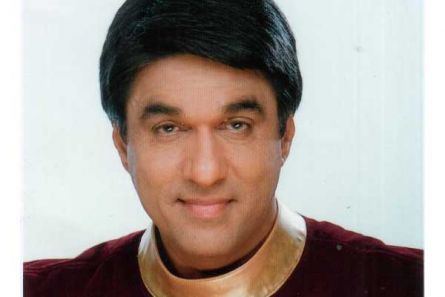 Khanna worked in the television series Aryamaan – Brahmaand Ka Yodha as the character of the same name on Toon Disney in India. Khanna has worked in many television productions and films depicting him as police inspector such as the film Hera Pheri. He has also worked in a television series called Waqt Bataye Ga. He has played roles in films such as Tahalka and International Khiladi. He played the father of Bobby Deol's character in the film Barsaat.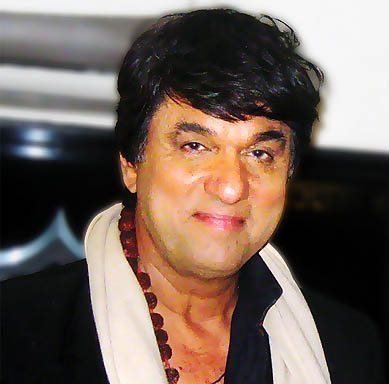 Khanna was offered the role of Shantanu in Ekta Kapoor's Kahaani Hamaaray Mahaabhaarat Ki; he refused. He told the press that Ekta's Mahabharat is sure to be a flop because BR Chopra's Mahabharat had actors in it; her Mahabharat has "models" in it.
Other work
In 2007, Khanna participated in a child development project funded by the government, Shaktimaan, which targeted at preventing malnutrition and mother-child mortality rate, anemia in girls and health awareness.
Khanna operates two acting schools in Jaipur and Agra and has spoken about opening more. He also teamed with his former acting school, Film and Television Institute of India, for a three-month acting course.
Personal life
Mukesh Khanna is still bachelor. He wanted to remain focused in his career so he never planned to marry. Khanna has never remained in any rumor of having girlfriend or dating any girl. In an interview he said that he is satisfied with his life's achievement. People will always remember him as Shaktimaan and Bhishma Pitamah.
Television
Abc
Filmography
Actor
-
Shaktimaan (completed)
as
Cameo
2023
Pyara Kulhad
as
Mukesh khanna
2022
48 Ghante: Do Dil Do Raat
2018
Mahakaal (Video short)
as
Anchor
2017
Let's Change Effect (Video)
as
Mukesh Khanna
2016
Waaris (TV Series)
as
Lalaji
2015
Jai Jai Jai Bajrang Bali (TV Series)
as
Bhagirath / Shravan
2013
Hamara Hero Shaktimaan (TV Movie)
as
Shaktimaan / Gangadhar
2013
Saawariya - Khatu Shyam Ji Ki Amar Gatha
2013
Shivalika
as
Yaksha (voice)
2013
Inka Safar Shuru: Raghupati Raghav Raja Ram
2012
Krishna Aur Kans
as
Akroor (voice)
2012
Pyaar Ka Dard Hai Meetha Meetha Pyaara Pyaara (TV Series)
as
Purshottam Deewan
2012
Akkad Bakkad Bam Be Bo
as
Ins. Vikram
2012
Baarood (The Fire) - A Love Story
2011
Ardha Gangu Ardha Gondya
2009
Chal Chalein
as
Justice Bharat Kumar
2008
Waqt Batayega Kaun Apna Kaun Paraya (TV Series)
as
Biswajeet Raichowdhury
2006
Ssshhhh... Phir Koi Hai (TV Series)
as
Panini
- Nishaan - Part 8 - Panini
- Nishaan - Part 7 - Panini
- Nishaan - Part 6 - Panini
- Nishaan - Part 5 - Panini
- Nishaan - Part 4 - Panini
- Nishaan - Part 3 - Panini
- Nishaan - Part 2 - Panini
- Nishaan - Part 1 - Panini
2006
Jai Santoshi Maa
as
Narrator
2005
The Film
as
Police Commissioner
2005
Hanuman
as
Hanuman (voice)
2005
Dhana 51
as
Mahesh Chandra
2005
Chand Bujh Gaya
as
Narrator
2004
Shola: Fire of Love
as
Avinash's dad
2004
Plan
as
Alibhai (Mussa's boss)
2002
Aaryaman Brahmand Ka Yoddha (TV Series)
as
Prince Aryamaan (2003-) / Prince Aaryaman
- Introductory (2002) - Prince Aaryaman
2002
Bhabhi (TV Series)
as
Advocate Rathore
- Episode #1.1086 - Advocate Rathore
1997
Jai Hanuman (TV Series)
as
Bhagiratha
- Kaliyug's Conspiracy (2000) - Bhagiratha
- Ramayan Gets Stolen (2000) - Bhagiratha
- Tulsidas To Meet Ram (2000) - Bhagiratha
- Ratna Leaves The House (2000) - Bhagiratha
- Tulsidas Believes In Ram (2000) - Bhagiratha
- Mohandas To The Rescue (2000) - Bhagiratha
- Hanuman Helps Tulsidas (2000) - Bhagiratha
- Ratna's Bold Decision (2000) - Bhagiratha
- Ratna Is Dejected (2000) - Bhagiratha
- Tulsidas Helps Manku (2000) - Bhagiratha
- Will Tulsidas Survive ? (2000) - Bhagiratha
- Hanuman Meets Ratna (2000) - Bhagiratha
- Tulsidas's Wish (2000) - Bhagiratha
- Tulsidas Marries Ratna (2000) - Bhagiratha
- Tulsidas Meets Ram (2000) - Bhagiratha
- Ratna Motivates Tulsidas (2000) - Bhagiratha
- Ratna Avoids Tulsidas (2000) - Bhagiratha
- Ratna Motivates Tulsidas (2000) - Bhagiratha
- Kaliyug Kills Chunia (2000) - Bhagiratha
- Hanuman Warns Kaliyug (2000) - Bhagiratha
- Rambola Becomes Tulsidas (2000) - Bhagiratha
- Bhairavnath Confronts Kaliyug (2000) - Bhagiratha
- Kaliyug Attacks Hanuman (1999) - Bhagiratha
- Bhishma's Instructions To Arjun (1999) - Bhagiratha
- Hanuman Is Worried (1999) - Bhagiratha
- Hanuman Hurts Garud, Sudarshan (1999) - Bhagiratha
- Satyabhama's Request To Krishna (1999) - Bhagiratha
- Hanuman Tests The Pandavs (1999) - Bhagiratha
- Will Hanuman Help The Pandavs ? (1999) - Bhagiratha
- Hanuman Destroys Arjun's Ego (1999) - Bhagiratha
- Hanuman Has A Plan (1999) - Bhagiratha
- Champika's Swayamvar (1999) - Bhagiratha
- Hanuman Visits Kailash (1999) - Bhagiratha
- Hanuman Meets Karn (1999) - Bhagiratha
- Arjun Kills Karn (1999) - Bhagiratha
- Hanuman Guards Arjun (1999) - Bhagiratha
- Hanuman To Meet Maharishi Valmiki (1999) - Bhagiratha
- The Story Of Ramshila (1999) - Bhagiratha
- Hanuman Thrashes Mookasur (1999) - Bhagiratha
- Hanuman To The Rescue (1999) - Bhagiratha
- Virupa Steals Hanuman's Gada (1999) - Bhagiratha
- Mahadev Tests Arjun's Powers (1999) - Bhagiratha
- Madhu, Malini In Danger (1999) - Bhagiratha
- Can Hanuman Save Sudharm ? (1999) - Bhagiratha
- Hanuman Saves Devrishi Narad (1999) - Bhagiratha
- Luv's Life In Danger (1999) - Bhagiratha
- Hanuman Saves Sudharm (1999) - Bhagiratha
- Hanuman Meets Krishna (1999) - Bhagiratha
- Virupa, Paundrak Get Killed (1999) - Bhagiratha
- Mahadev Helps Hanuman (1999) - Bhagiratha
- Bhishma On A Bed Of Arrows (1999) - Bhagiratha
- Ashwamedh Yagya (1999) - Bhagiratha
- Virupa Steals Hanuman's Gada (1999) - Bhagiratha
- Sita's Last Journey (1999) - Bhagiratha
- Devi Parvati Stops The Fight (1999) - Bhagiratha
- Ram, Lakshman No Longer Brothers ? (1999) - Bhagiratha
- Hanuman Finds His Gada (1999) - Bhagiratha
- Luv, Kush Disappoint Ram (1999) - Bhagiratha
- Hanuman Searches For Ram (1999) - Bhagiratha
- The Quest For Kalpvriksh (1999) - Bhagiratha
- Maharishi Durvasa Remembers Sita's Oath (1999) - Bhagiratha
- Hanuman Fights Shanidev (1999) - Bhagiratha
- Celebrations In Ayodhya (1999) - Bhagiratha
- Vibhishan Is In Danger (1999) - Bhagiratha
- Will Sita Return ? (1999) - Bhagiratha
- Shukracharya's Revenge (1999) - Bhagiratha
- Hanuman Helps Saubhadra (1999) - Bhagiratha
- Hanuman Meets Bheemasur (1999) - Bhagiratha
- Ram, Sita In Hanuman's Soul (1999) - Bhagiratha
- Hanuman Learns About Ram's Curse (1999) - Bhagiratha
- Ram Meets Maharishi Agastya (1999) - Bhagiratha
- Narad Helps Hanuman (1999) - Bhagiratha
- Luv And Kush Are Born (1999) - Bhagiratha
- Sukanya Saves Charan (1999) - Bhagiratha
- Sukanya Reveals Her Story (1998) - Bhagiratha
- Ram's Bold Decision (1998) - Bhagiratha
- Hanuman Visits Maharishi Valmiki (1998) - Bhagiratha
- Hanuman Applies Vermillon (1998) - Bhagiratha
- Good News For Sita (1998) - Bhagiratha
- Hanuman Defeats Muktasur (1998) - Bhagiratha
- Shri Ram, Sita Perform Puja (1998) - Bhagiratha
- Hanuman Defeats Prachandasur (1998) - Bhagiratha
- Shri Ram Returns To Ayodhya (1998) - Bhagiratha
- Ram To Reach Ayodhya (1998) - Bhagiratha
- Ram, Sita Reunited (1998) - Bhagiratha
- Ravan Is Defeated (1998) - Bhagiratha
- Vibhishan, Maharaj Of Lanka (1998) - Bhagiratha
- The War Begins (1998) - Bhagiratha
- Lakshman Is Injured (1998) - Bhagiratha
- Hanuman Meets Makardhwaj (1998) - Bhagiratha
- Hanuman Saves Ram, Lakshman (1998) - Bhagiratha
- Ram, Lakshman Disappear (1998) - Bhagiratha
- Sulochana Breathes Her Last (1998) - Bhagiratha
- Lakshman Beheads Meghnad (1998) - Bhagiratha
- Hanuman Brings Sanjeevani (1998) - Bhagiratha
- Lakshman V/S Meghnad (1998) - Bhagiratha
- Hanuman On A Quest (1998) - Bhagiratha
- Lakshman Falls Unconscious (1998) - Bhagiratha
- Shri Ram Spares Ravan's Life (1998) - Bhagiratha
- Shukracharya's Monsters (1998) - Bhagiratha
- Mandodari's Dream (1998) - Bhagiratha
- Ravan Seeks Help (1998) - Bhagiratha
- Vanar Sena Under Attack (1998) - Bhagiratha
- Ram And Lakshman Are Injured (1998) - Bhagiratha
- Garud Comes To The Rescue (1998) - Bhagiratha
- Mandodari's Humble Request (1998) - Bhagiratha
- Meghnad Fights Angad (1998) - Bhagiratha
- Sugreev To Punish Ravan (1998) - Bhagiratha
- Ravan Fools Sita (1998) - Bhagiratha
- Ravan Drives Out Vibhishan (1998) - Bhagiratha
- Sita Learns About Ram's Arrival (1998) - Bhagiratha
- Mahadev, Devi Parvati Bless Ram (1998) - Bhagiratha
- Maharishi Agastya Narrates Vindhyachal's Story (1998) - Bhagiratha
- Vishwakarma Reconstructs Lanka (1998) - Bhagiratha
- Hanuman Visits Sita (1998) - Bhagiratha
- Hanuman Burns Lanka (1998) - Bhagiratha
- Hanuman V/S Meghnad (1998) - Bhagiratha
- Hanuman Meets Sita (1998) - Bhagiratha
- Ram Motivates Hanuman (1998) - Bhagiratha
- Lakshman Is Furious At Sugreev (1998) - Bhagiratha
- Hanuman Rescues Devraj Indra (1998) - Bhagiratha
- Hanuman Reaches Lanka (1998) - Bhagiratha
- Ram Tries To Target Bali (1998) - Bhagiratha
- Will Ram Oblige Sugreev ? (1998) - Bhagiratha
- Ravan To Impress Mahadev (1998) - Bhagiratha
- Ram Kills Bali (1998) - Bhagiratha
- Hanuman Saves His Parents (1997) - Bhagiratha
- Maharishi Agastya's Gift For Shri Ram (1997) - Bhagiratha
- Meghnad Achieves Mayavi Tamasi (1997) - Bhagiratha
- Anusuya Narrates A Story (1997) - Bhagiratha
- Bali Traps Hanuman (1997) - Bhagiratha
- Kumbhkarn Wakes Up (1997) - Bhagiratha
- Lakshman Kills Samb (1997) - Bhagiratha
- The Story Of Maharishi Valmiki (1997) - Bhagiratha
- Sita Wishes To End Her Life (1997) - Bhagiratha
- Hanuman Meets Maharishi Valmiki (1997) - Bhagiratha
- Ravan Abducts Sita (1997) - Bhagiratha
- Ravan To Take Revenge (1997) - Bhagiratha
- Ravan Invokes Shukracharya (1997) - Bhagiratha
- Hanuman Frees Roma (1997) - Bhagiratha
- Dashrath Passes Away (1997) - Bhagiratha
- Shocking News For Ram, Lakshman (1997) - Bhagiratha
- Ram, Sita Prepare For Exile (1997) - Bhagiratha
- Dashrath In Despair (1997) - Bhagiratha
- Hanuman Misleads Ravan (1997) - Bhagiratha
- Turmoil In Ayodhya (1997) - Bhagiratha
- Ravan Declares War (1997) - Bhagiratha
- Ram Weds Sita (1997) - Bhagiratha
- Ram At Sita's Swayamvar (1997) - Bhagiratha
- Descent Of Ganga (1997) - Bhagiratha
- Ahilya's Liberation (1997) - Bhagiratha
- Sugreev Crowned As Maharaj (1997) - Bhagiratha
- Ram Saves The Ashram (1997) - Bhagiratha
- Sita's Swayamvar To Be Held (1997) - Bhagiratha
- Hanuman Refuses Kingship (1997) - Bhagiratha
- Bali Defeats Dundubi (1997) - Bhagiratha
- Hanuman's Promise To Suryadev (1997) - Bhagiratha
- Hanuman Learns The Veds (1997) - Bhagiratha
- Ravan Marries Mandodari (1997) - Bhagiratha
- Hanuman Meets Shri Ram (1997) - Bhagiratha
- Janak's Daughter, Sita (1997) - Bhagiratha
- Celebrations At Ayodhya (1997) - Bhagiratha
- Dashrath Blessed With A Son (1997) - Bhagiratha
- Brahmadev Fulfils Ravan's Wish (1997) - Bhagiratha
- Kaikeyi Saves Dashrath (1997) - Bhagiratha
- The War Against Sumali (1997) - Bhagiratha
- Hanuman Is Unstoppable (1997) - Bhagiratha
- Pawandev Saves Hanuman (1997) - Bhagiratha
- Hanuman's Tussle With The Sun (1997) - Bhagiratha
- Anjana Gives Birth To Hanuman (1997) - Bhagiratha
- Maharaj Kesari Marries Anjana (1997) - Bhagiratha
- A Special Boon (1997) - Bhagiratha
- Maharaj Kesari Fights Evil (1997) - Bhagiratha
- Kaikesi Gives Birth To Ravan (1997) - Bhagiratha
- Narad's Request To Vishnu (1997) - Bhagiratha
- Sumali Attacks Swarglok (1997) - Bhagiratha
- Kuber Captures Swarn Nagri (1997) - Bhagiratha
- Bhagwan Vishnu Defeats The Asurs (1997) - Bhagiratha
2000
Hera Pheri
as
Commissioner Prakash
2000
Khauff
as
ACP Jaidev Singh
1999
International Khiladi
as
Bismillah (Devraj's guardian)
1997
Mahabharat Katha (TV Series)
as
Bhishma
1998
Zulm-O-Sitam
as
Inspector Liyaqat Khan
1998
Keemat: They Are Back
as
Suraj Pratap Singh
1998
2001: Do Hazaar Ek
as
Dr. Vishal Sharma (Special Appearance)
1998
Maha-Yuddh
as
Advocate Ram Narayan Shashtri
1997
Judge Mujrim
as
Mangal Singh
1997
Shaktimaan (TV Series)
as
Shaktimaan / Gangadhar
- Shaktimaan Begins (1997) - Shaktimaan / Gangadhar
1997
Salma Pe Dil Aa Gaya
as
Sardar Gul Khan
1997
Aakhri Sanghursh
as
Shakti Singh
1997
Maharana Pratap (TV Series)(1997)
1996
Smuggler
as
School Principal
1996
Talaashi
as
Inspector Dayal
1996
Bal Bramhachari
as
Thakur Raghuveer Singh
1996
Himmatvar
as
Inspector Rajeshwar
1996
Jagannath
as
Arvind Kapoor
1996
Himmat
as
Inspector D'Souza
1995
Police Lock-up
as
Inspector Pratha
1995
Raja
as
Rana Mahednra Pratap Garewal
1995
Vishwamitra (TV Series)
as
Vishwamitra
1995
Barsaat
as
Bhairon (Badal's Father)
1995
Guddu
as
Vikram Prem Bahadur
1995
Taaqat
as
Police Inspector Khushwant Singh Bedi
1995
Nazar Ke Samne
as
Badshah Khan Sharbatwala
1995
Policewala Gunda
as
Insp Ranveer Chauhan
1995
Maidan-E-Jung
as
S.P. Arun
1995
Jai Vikraanta
as
Thakur Harnam Singh
1995
Paandav
as
ACP Ashwini Kumar
1994
Chandrakanta (TV Series)
as
Janbaaz / Meghavat / Meghavat (1994)
1994
Pathreela Raasta
as
Inspector Arjun (Gayatri's husband)
1994
The Great Maratha (TV Mini Series)
as
Ibrahim Gardi (1994)
1994
Aao Pyaar Karen
as
Shankar
1994
Main Khiladi Tu Anari
as
Police Inspector Arjun Joglekar
1994
Rakhwale
as
CBI Officer Mukesh
1994
Mohabbat Ki Arzoo
as
Rai Bahadur Mahendra Pratap Singh
1994
Betaaj Badshah
as
Balwant Rai
1994
Insaniyat
as
Narrator (voice)
1993
Meri Aan
as
Commisioner Ashfaque Khan
1993
Kundan
as
Shanno's brother
1992
Tahalka
as
Major Krishna Rao
1992
Yalgaar
as
Mahendra Ashwini Kumar
1991
Brahmarshi Vishwamitra
1991
Farishtay
as
Narrator (uncredited)
1991
Saugandh
as
Chaudhary Sarang
1988
Mahabharat (TV Series)
as
Bheeshma / Bhishma
- Karna Is Killed by Arjun (1990) - Bheeshma
- Krishna Tricks Duryodhan (1990) - Bheeshma
- Dronacharya Dies (1990) - Bheeshma
- Karna and Arjun Come Face-to-Face (1990) - Bheeshma
- Arjun Kills Jayadrath (1990) - Bheeshma
- Karna eliminates Ghatotkach (1990) - Bheeshma
- Arjun Breaks Kamalvyuh To Get To Jaydrath (1990) - Bheeshma
- Arjun Vows To Kill Jayadrath (1990) - Bheeshma
- Abhimanyu Gets Killed (1990) - Bhishma
- Chakravyuh Planned, Duryodhan Promises Susharma (1990) - Bheeshma
- Dronacharya Accepts Duryodhan's Plan (1990) - Bheeshma
- Arjun Shoots Arrows at Bhishma (1990) - Bheeshma
- 9th Day Is Over And 16 Kauravs Are Dead, Bhishma Tells Arjun How To Take Him Out Of The War (1990) - Bheeshma
- Arjun Is Unstoppable, 3rd Day Is Over, 4th Day Begins, Bheem Is Surrounded, 10 Kauravs Are Killed, Krishna Takes Out His Sudarshan (1990) - Bheeshma
- Uttar Dies, Arjun Faces Bhishma And Day 2 Begins (1990) - Bheeshma
- The Kurukshetra War Begins (1990) - Bheeshma
- Krishna Reveals His Divine Form (1990) - Bheeshma
- Geeta Saar Continues (1990) - Bheeshma
- Krishna Reminds Arjun His Duties (1990) - Bheeshma
- Arjun Worships Devi Durga, Rules Of War Laid (1990) - Bheeshma
- Duryodhan Tricks Shalya To Join Kauravs (1990) - Bheeshma
- Shikhandi's Story (1990) - Bheeshma
- Sanjay Gets Divya Drishti, Uluk Goes To Pandavs (1990) - Bheeshma
- Vidur Resigns As A Prime Minister, Kunti Meets Karn (1990) - Bheeshma
- Karn's Identity Is Disclosed (1990) - Bheeshma
- King Yudhishthir's Coronation (1990) - Bheeshma
- Dhritarashtra Tries To Kill Bheem (1990) - Bheeshma
- Duryodhan Dies, Ashwatthama, Krip And Kritvarma Remain, Parikshit's Story (1990) - Bheeshma
- Duryodhan's Downfall (1990) - Bheeshma
- Krishna Goes to Hastinapur as Shanti Doot (1989) - Bheeshma
- Krishna took Virat Avtar and Indra takes Karna's kawach kundala (1989) - Bheeshma
- Duryodhan gets Narayani Sena from Krishna (1989) - Bheeshma
- Dhritarashtra Does Not Agree and Sends Sanjay (1989) - Bheeshma
- Abhimanyu's Marriage and Pandavs Decide to Send a Doot to Hastinapur (1989) - Bhishma
- Viraat yudh and clothes for Uttara's dolls (1989) - Bheeshma
- Kaurav Attack Matsya Desh (1989) - Bheeshma
- Keechak Vadh by Bheema (1989) - Bheeshma
- Karna's curse, Draupadi as Maid Sairandhri rejects Keechak (1989) - Bheeshma
- Agyatvas in Matsya Desh (1989) - Bheeshma
- Story of Poisoned Water and Yaksha, Abhimanyu Is Grown-up (1989) - Bheeshma
- Arjun gets curse of impotency from Urvashi, Abhimanyus as a kid, Jayadraths head is shaved (1989) - Bheeshma
- Krishna's story of one grain of rice, Bhim meets Ghatotkach and Hanuman, Arjun learns dance from Chitrasen (1989) - Bheeshma
- Arjun Gets the 'Pashupatastra' (1989) - Bheeshma
- Gandharvas Catch Duryodhan (1989) - Bheeshma
- Vanvas Begins (1989) - Bheeshma
- Re-match of Dyut (1989) - Bheeshma
- Pandavas Get Back Everything (1989) - Bheeshma
- Vastraharan of Draupadi (1989) - Bheeshma
- Yudhirshthir Loses Everything in the Gamble (1989) - Bheeshma
- Pandavas Go to Hastinapur to Gamble (1989) - Bheeshma
- Vyas Predicts War, Draupadi Laughs at Duryodhan (1989) - Bheeshma
- Rajsuya Yagya, Shishupal Vadh (1989) - Bheeshma
- Jarasandh Vadh, Rajsuya Yagnya begins, Shishupals Story (1989) - Bheeshma
- Arjun Weds Subhadra. Arjun Gets Devdatta Conch and Gandiv and Bhim Gets His Gada (1989) - Bheeshma
- Arjun runs away with Subhadra (1989) - Bheeshma
- Coronation of Yudhirsthir, Khandavprastha Becomes Indraprastha (1989) - Bheeshma
- Pandav Get Khandavprastha (1989) - Bheeshma
- Pandavas Arrives at Hastinapur and Kingdom Is Divided (1989) - Bheeshma
- Pandavas Leave from Panchal to Hastinapur (1989) - Bheeshma
- Arjun Wins Draupadi and Later She Became the Wives of 5 Pandavas (1989) - Bheeshma
- Bakasur Vadh (1989) - Bheeshma
- Dristadyumna & Draupadi Birth and Draupadi Swayamvar (1989) - Bheeshma
- Escape from Lakshagraha (1989) - Bheeshma
- Hidimb Vadh and Bhima's marriage (1989) - Bheeshma
- Tunneling in Varnavat Begins (1989) - Bheeshma
- Lakshagraha Is Built in Varnavar by Purochan (1989) - Bheeshma
- Krishna Comes to Rukmini's Rescue (1989) - Bheeshma
- Yudhishthir Is Crowned as Prince (1989) - Bheeshma
- Krishna gets Sudarshan chakra from Parshuram, defeats Jarasandh and orders building Dwarika (1989) - Bheeshma
- Dronacharya Asks for an Honorarium (1989) - Bheeshma
- Karna Challenges Arjun (1989) - Bheeshma
- Ekalavya, Karna's Education, Arjun's Test of Bird's Eye (1989) - Bheeshma
- Shastra Pooja, Drona insults Karna and Arjun's Test (1989) - Bheeshma
- Sudama's chivda and Dron arrives to Hastinapur (1989) - Bheeshma
- Duryodhan Poisons Bhim and Bhim Gets Strength of 1000 Elephants (1989) - Bheeshma
- Satyavati, Ambika, Ambalika take sanyas with Rishi Vyas (1989) - Bheeshma
- Pandu's Death (1989) - Bheeshma
- Kansa vadh (1989) - Bheeshma
- Kansa invites Krishna to Mathura (1989) - Bheeshma
- Radha and Gopikas, protest against Mathura, Devakasur and Trulambasur Vadh (1989) - Bheeshma
- Maiya Mori Mai nahi makhan khayo and Kaliya Nag Tandav (1989) - Bheeshma
- Krishna brahmand darshan and Krishna gets caught while stealing makhan (1988) - Bheeshma
- Pootna's Death (1988) - Bheeshma
- Krishna Janma (1988) - Bheeshma
- Birth of Balarama and Five Pandavas (1988) - Bheeshma
- Dhritarashtra is king his sanyas and Kansa is king and Akashwani about Krishna (1988) - Bheeshma
- Madri is gifted to Pandu, Pandu is resting and Sage Kindama's curse on Pandu (1988) - Bheeshma
- Karna's Birth-story, Dhritarashtra and Gandhari Get Married and Pandu and Kunti Get Married (1988) - Bheeshma
- Birth of Pandu, Dhritarashtra and Vidur (1988) - Bheeshma
- Amba, Ambika and Ambalika's Introduction (1988) - Bheeshma
- Devavrat Becomes Bhishma (1988) - Bheeshma
- Bhishma Is Grown-up (1988) - Bheeshma
- Ganga's Revelation about a Curse (1988) - Bheeshma
- King Shantanu's Promise to Ganga (1988) - Bheeshma
1987
Chunni (TV Series)
as
Chaudhary Karmjeet Singh
- Episode #1.1 (1987) - Chaudhary Karmjeet Singh
1986
Bahadur Shah Zafar (TV Series)(1986)
1985
Mujhe Kasam Hai
as
Rakesh
1982
Waqt Ke Shehzade
as
Sunny - Sampson
Producer
-
Shaktimaan (producer) (completed)
2011
Ardha Gangu Ardha Gondya (producer)
2002
Aaryaman Brahmand Ka Yoddha (TV Series) (producer - 91 episodes)
- Introductory (2002) - (producer)
1997
Shaktimaan (TV Series) (producer - 519 episodes)
- Shaktimaan Begins (1997) - (producer)
Writer
2011
Shaktimaan the Greatest Cyber Yogic Hero (TV Series) (original idea)
Thanks
2006
Jai Santoshi Maa (special thanks)
Self
2022
Tu Ban Nirbhaya (Documentary short)
2017
No.1 Dramebaaz Season2 (TV Special)
2001
Censor
as
Self (Indian Army Officer)
1990
Mahabharat Ki Mahabharat (TV Movie documentary)
as
Self
References
Mukesh Khanna Wikipedia
(Text) CC BY-SA