Saints have kept alive hinduism and hindu heritage pankaj dheer ji mahabharata karna
Pankaj Dheer is an Indian television and film actor. His best known role was as Karna in epic TV series, Mahabharata (1988–1990), which became a famous Indian television series, and as Shivadatta in Chandrakanta (TV series) (1994–1996). He also played the role of Sadashivrao Bhau, the commander in chief of the Maratha army at the third battle of Panipat in the TV series The Great Maratha produced by Sanjay Khan. Apart from this, he has acted in several Hindi films in small roles, including the superhit Sadak. His son Nikitin Dheer is also an actor famous for his roles in epic historical drama film "Jodhaa Akbar" and the action comedy "Chennai Express". He is currently acting in & tv series "Badho Bahu" as Thakur Raghuvir Singh Ahlawat.
Contents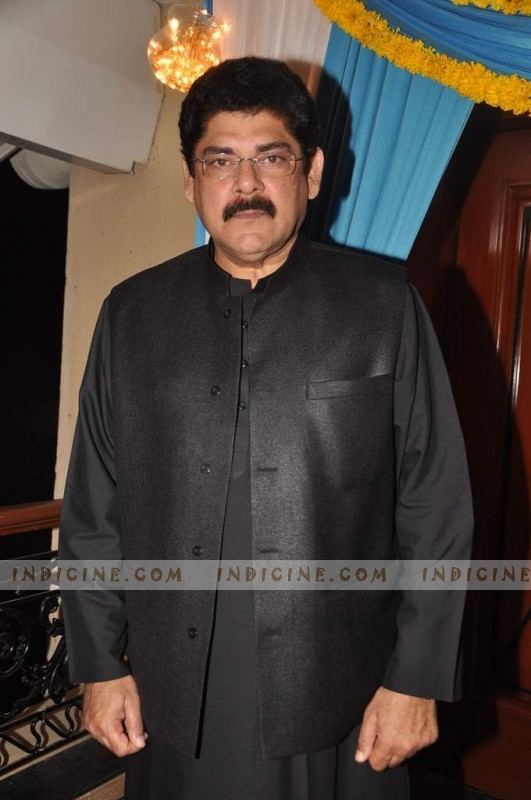 Beta- B.R. Chopra Hindi Serial || Superhit Indian Tv Serial- Pankaj Dheer,Mrinal Kulkarni || Epi-3
Career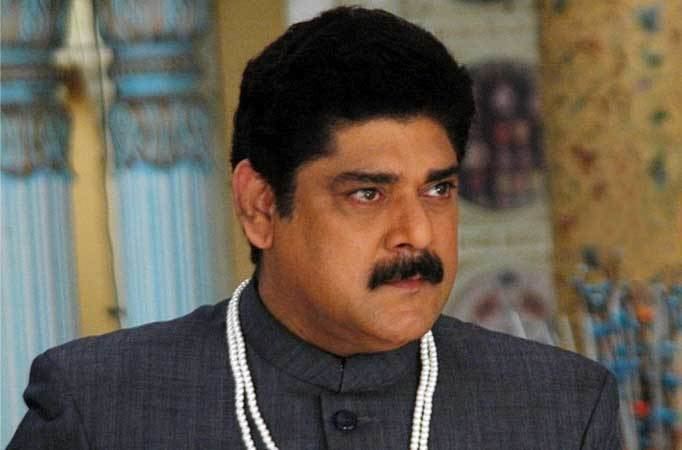 He appeared at the lead in debut episode Dastak, TV series, Zee Horror Show (1993), along with Archana Puran Singh. He also played the lead as a defence lawyer in the TV Series Kanoon, a series based on court-room dramas.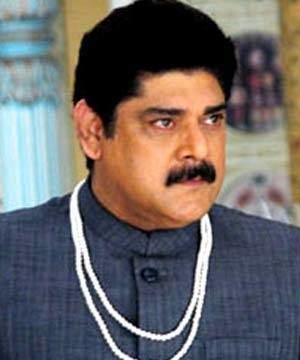 In 2006 Dheer established a shooting studio, Visage Studioz along with his brother Satluj Dheer at Jogeshwari, Mumbai. In 2010, he opened Abbhinnay Acting Academy in Mumbai, with actor Gufi Paintal as the faculty head.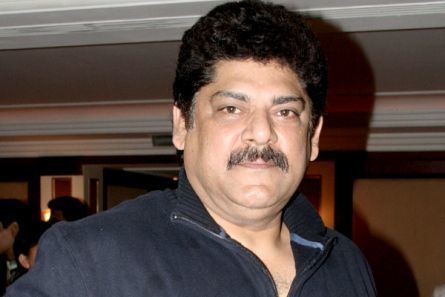 Filmography
Actor
-
Beta (TV Series)
as
Avinash Puri
- Episode #1.5 - Avinash Puri
- Episode #1.4
- Episode #1.3
- Episode #1.2
- Episode #1.6 - Avinash Puri
- Episode #1.1
-
Neeyat (TV Series)
- Episode #1.2
- Episode #1.1
-
Women of India - Amrapali (TV Series)
2022
Ajooni (TV Series)
as
Ravindra Singh Bagga
- Ravindra Confronts Harvendra (2023)
- Harman Pays The Price! (2022) - Ravindra Singh Bagga
- Ajooni Faces Allegations (2022) - Ravindra Singh Bagga
- Ajooni Prays For Rajveer (2022) - Ravindra Singh Bagga
- Rajveer To Meher's Rescue! (2022) - Ravindra Singh Bagga
- Rajveer Gets Released (2022) - Ravindra Singh Bagga
2019
Mudda 370 J&K
as
Aasma's father
2019
Poison (TV Series)
as
D'costa
- Face Off (2019) - D'costa
- Trap (2019) - D'costa
- Blackmail (2019) - D'costa
- The Rift (2019) - D'costa
- Confession (2019) - D'costa
- Tit for Tat (2019) - D'costa
- The Game Begins (2019) - D'costa
- Stalking (2019) - D'costa
- Shades (2019) - D'costa
- The Web (2019) - D'costa
- The Hunter's Scent (2019) - D'costa
2016
Badho Bahu (TV Series)
as
Raghuveer Singh Ahlawat (2016-2018)
2018
Zindabaad (TV Mini Series)
as
Mohan Shashtri
2016
Rishton Ka Saudagar: Baazigar (TV Series)
as
Kailash Nath Trivedi
2015
Paltan Meri Shaan (TV Series)
as
Major
2014
Akbar Birbal (TV Series)
as
Ibrahim Quli Qutb Shah Wali
- Khooni Prem Kahani (2014) - Ibrahim Quli Qutb Shah Wali
2012
Devon Ke Dev... Mahadev (TV Series)
as
Himavan
- Devi Parvati Learns Cooking (2012) - Himavan
- Bhagwan Shiv Brings Nandi Back (2012) - Himavan
- Madanike Is A Shiv Bhakt (2012) - Himavan
- Sati Won't Act On Her Feelings (2012) - Himavan
- Madanike Warns Sati (2012) - Himavan
- The Vasant Utsav Begins (2012) - Himavan
- Shukracharya Is Displeased (2012) - Himavan
- Mahadev Is Invited To The Yagya (2012) - Himavan
- Is Sati In Love? (2012) - Himavan
- The Spell Of Mahadev's Music (2012) - Himavan
- Attempts To Bring Shiv To Earth (2012) - Himavan
- Shiv Is Angry (2012) - Himavan
- Daksh Invites Shiv (2012) - Himavan
- Shiv Shelters The Sculptors (2012) - Himavan
- Daksh Summons Chandrama (2012) - Himavan
- Sati Is Convinced (2012) - Himavan
- Daksh Flaunts His Powers (2012) - Himavan
- Nandi Tells Shiv About Sati (2012) - Himavan
- Daksh Forgives Sati (2012) - Himavan
2013
Police 100 (TV Movie)
as
Azad Singh
2013
Adaalat (TV Series)
as
Dr. Bhaskaran
- Aadamkhor Ped (2013) - Dr. Bhaskaran
2013
Mahabharat Aur Barbareek
as
Karn
2012
Savdhaan India: Crime Alert (TV Series)
- Episode #1.732
2011
Sasural Simar Ka (TV Series)
as
Jamnalal Dwivedi
- Simar Opts To Take Part In A Dance Competition - Jamnalal Dwivedi
- Jamnalal Is Angry - Jamnalal Dwivedi
2010
Tumse Milkar (Video)
as
George Fernandes
2010
Rang Badalti Odhani (TV Series)
as
Sarpanch
2009
Ek Safar Aisa Kabhi Socha Na Tha (TV Series)
2007
Teen Bahuraaniyaan (TV Series)
as
Dwarkadas
2006
Akela (TV Series)
- Episode #1.15
- Episode #1.16
- Episode #1.10
- Episode #1.3
- Episode #1.9
- Episode #1.8
- Episode #1.13
2004
Taarzan: The Wonder Car
as
Rakesh Kapoor
2004
Kamini Damini (TV Series)
2003
Zameen
as
Captain Bashir Ali
2003
Andaaz
as
Professor Rohit Malhotra
2003
Om
as
Dhariwal, Sandali's father
2002
Sindoor Ki Saugandh
as
Shankara
2002
Hello Inspector (TV Series)
as
Justice Vikram Singh Chauhan
- Insaaf: Part 3 (2002) - Justice Vikram Singh Chauhan
- Insaaf: Part 2 (2002) - Justice Vikram Singh Chauhan
- Insaaf: Part 1 (2002) - Justice Vikram Singh Chauhan
2002
Tumko Na Bhool Paayenge
as
Shivpratap Singh
2001
Draupadi (TV Series)
as
Bheeshma (2001) / Bheeshma
1999
Baadshah
as
Security (as Pankaj)
1997
Mahabharat Katha (TV Series)
as
Karna
1998
Nagin (TV Series)
as
Monty Oberoi
- Episode #1.51 (1998) - Monty Oberoi
- Episode #1.52 (1998) - Monty Oberoi
- Episode #1.45 (1998) - Monty Oberoi
- Episode #1.44 (1998) - Monty Oberoi
- Episode #1.35 (1998) - Monty Oberoi
- Episode #1.36 (1998) - Monty Oberoi
- Episode #1.37 (1998) - Monty Oberoi
- Episode #1.39 (1998) - Monty Oberoi
1998
Soldier
as
Vijay Malhotra
1998
Saturday Suspense (TV Series)
- Murder At Apollo (1998)
1997
Sardari
as
DSP Ravinder Singh
1993
Kanoon (TV Series)
as
Vijay Saxena
- Khudkhushi: Part 6 (1996) - Vijay Saxena
- Khudkhushi: Part 8 (1996) - Vijay Saxena
- Khudkhushi: Part 5 (1996) - Vijay Saxena
- Khudkhushi: Part 7 (1996) - Vijay Saxena
- Khudkhushi: Part 4 (1996) - Vijay Saxena
- Khudkhushi: Part 3 (1996) - Vijay Saxena
- Khudkhushi: Part 1 (1996) - Vijay Saxena
- Khudkhushi: Part 2 (1996) - Vijay Saxena
- Bhabhi: Part 13 (1995) - Vijay Saxena
- Bhabhi: Part 4 (1995) - Vijay Saxena
- Bhabhi: Part 12 (1995) - Vijay Saxena
- Bhabhi: Part 3 (1995) - Vijay Saxena
- Bhabhi: Part 7 (1995) - Vijay Saxena
- Bhabhi: Part 8 (1995) - Vijay Saxena
- Bhabhi: Part 10 (1995) - Vijay Saxena
- Bhabhi: Part 11 (1995) - Vijay Saxena
- Bhabhi: Part 2 (1995) - Vijay Saxena
- Bhabhi: Part 9 (1995) - Vijay Saxena
- Bhabhi: Part 5 (1995) - Vijay Saxena
- Bhabhi: Part 6 (1995) - Vijay Saxena
- Bhabhi: Part 1 (1995) - Vijay Saxena
- Khamoshi: Part 3 (1995) - Vijay Saxena
- Khamoshi: Part 1 (1995) - Vijay Saxena
- Khamoshi: Part 4 (1995) - Vijay Saxena
- Khamoshi: Part 5 (1995) - Vijay Saxena
- Khamoshi: Part 6 (1995) - Vijay Saxena
- Khamoshi: Part 2 (1995) - Vijay Saxena
- Gunaah: Part 10 (1995) - Vijay Saxena
- Gunaah: Part 6 (1995) - Vijay Saxena
- Gunaah: Part 8 (1995) - Vijay Saxena
- Gunaah: Part 3 (1995) - Vijay Saxena
- Gunaah: Part 5 (1995) - Vijay Saxena
- Gunaah: Part 4 (1995) - Vijay Saxena
- Gunaah: Part 2 (1995) - Vijay Saxena
- Gunaah: Part 1 (1995) - Vijay Saxena
- Gunaah: Part 9 (1995) - Vijay Saxena
- Gunaah: Part 7 (1995) - Vijay Saxena
- Faraar: Part 4 (1995) - Vijay Saxena
- Faraar: Part 3 (1995) - Vijay Saxena
- Faraar: Part 6 (1995) - Vijay Saxena
- Faraar: Part 5 (1995) - Vijay Saxena
- Faraar: Part 1 (1995) - Vijay Saxena
- Faraar: Part 2 (1995) - Vijay Saxena
- Blackmail: Part 5 (1994) - Vijay Saxena
- Bewafaa: Part 5 (1994) - Vijay Saxena
- Judge Saab: Part 5 (1994) - Vijay Saxena
- Blackmail: Part 1 (1994) - Vijay Saxena
- Bewafaa: Part 1 (1994) - Vijay Saxena
- Blackmail: Part 2 (1994) - Vijay Saxena
- Bewafaa: Part 4 (1994) - Vijay Saxena
- Judge Saab: Part 1 (1994) - Vijay Saxena
- Judge Saab: Part 4 (1994) - Vijay Saxena
- Judge Saab: Part 6 (1994) - Vijay Saxena
- Judge Saab: Part 3 (1994) - Vijay Saxena
- Blackmail: Part 4 (1994) - Vijay Saxena
- Bewafaa: Part 2 (1994) - Vijay Saxena
- Blackmail: Part 3 (1994) - Vijay Saxena
- Beti: Part 5 (1994) - Vijay Saxena
- Bewafaa: Part 3 (1994) - Vijay Saxena
- Judge Saab: Part 2 (1994) - Vijay Saxena
- Beti: Part 8 (1994) - Vijay Saxena
- Beti: Part 6 (1994) - Vijay Saxena
- Beti: Part 4 (1994) - Vijay Saxena
- Beti: Part 2 (1994) - Vijay Saxena
- Beti: Part 7 (1994) - Vijay Saxena
- Beti: Part 3 (1994) - Vijay Saxena
- Beti: Part 1 (1994) - Vijay Saxena
- Beqasoor: Part 9 (1993) - Vijay Saxena
- Beqasoor: Part 8 (1993) - Vijay Saxena
- Beqasoor: Part 7 (1993) - Vijay Saxena
- Beqasoor: Part 6 (1993) - Vijay Saxena
- Beqasoor: Part 5 (1993) - Vijay Saxena
- Beqasoor: Part 3 (1993) - Vijay Saxena
- Beqasoor: Part 2 (1993) - Vijay Saxena
- Beqasoor: Part 4 (1993) - Vijay Saxena
- Beqasoor: Part 1 (1993) - Vijay Saxena
- Aulad: Part 9 (1993) - Vijay Saxena
- Aulad: Part 8 (1993) - Vijay Saxena
- Aulad: Part 7 (1993) - Vijay Saxena
- Aulad: Part 1 (1993) - Vijay Saxena
- Aulad: Part 4 (1993) - Vijay Saxena
- Aulad: Part 5 (1993) - Vijay Saxena
- Aulad: Part 6 (1993) - Vijay Saxena
- Aulad: Part 2 (1993) - Vijay Saxena
- Aulad: Part 3 (1993) - Vijay Saxena
- Accident: Part 7 (1993) - Vijay Saxena
- Accident: Part 9 (1993) - Vijay Saxena
- Accident: Part 10 (1993) - Vijay Saxena
- Accident: Part 6 (1993) - Vijay Saxena
- Accident: Part 8 (1993) - Vijay Saxena
- Accident: Part 5 (1993) - Vijay Saxena
- Accident: Part 3 (1993) - Vijay Saxena
- Accident: Part 1 (1993) - Vijay Saxena
- Accident: Part 4 (1993) - Vijay Saxena
- Accident: Part 2 (1993) - Vijay Saxena
- Zindagi: Part 14 - Vijay Saxena
- Zindagi: Part 11 - Vijay Saxena
- Zindagi: Part 15 - Vijay Saxena
- Zindagi: Part 12 - Vijay Saxena
- Zindagi: Part 16 - Vijay Saxena
- Zindagi: Part 5 - Vijay Saxena
- Zindagi: Part 10 - Vijay Saxena
- Zindagi: Part 9 - Vijay Saxena
- Zindagi: Part 13 - Vijay Saxena
- Zindagi: Part 8 - Vijay Saxena
- Zindagi: Part 7 - Vijay Saxena
- Zindagi: Part 1 - Vijay Saxena
- Zindagi: Part 3 - Vijay Saxena
- Zindagi: Part 6 - Vijay Saxena
- Zindagi: Part 4 - Vijay Saxena
- Zindagi: Part 2 - Vijay Saxena
1996
Megha
as
Shankar (uncredited)
1995
Nishana
as
Police Commissioner Malik
1995
Karmon Kee Sazaa
as
Karan
1994
Chandrakanta (TV Series)
as
King Shivdutt (1994) / King Shivdutt
1994
The Great Maratha (TV Mini Series)
as
Sadashivrao Bhau (1994)
1993
Dushmani Jattan Di
as
Karam Singh 'Karmaa'
1993
The Zee Horror Show (TV Series)
- Dastak (1993)
1993
Jid Jattan Di
as
Bahadur / Sher Singh (Double role)
1992
Parda Hai Parda
as
Raghuveer
1992
Mr. Bond
as
Dragon / Daga
1992
Qaid Mein Hai Bulbul
as
Amar, CBI Officer
1991
Taakre Jattan De
as
Karan
1991
Nachnewala Gaanewale (as Pankaj)
1991
Sanam Bewafa
as
Zuber Khan
1988
Mahabharat (TV Series)
as
Karna
- Karna Is Killed by Arjun (1990) - Karna
- Krishna Tricks Duryodhan (1990) - Karna
- Dronacharya Dies (1990) - Karna
- Karna and Arjun Come Face-to-Face (1990) - Karna
- Arjun Kills Jayadrath (1990) - Karna
- Karna eliminates Ghatotkach (1990) - Karna
- Arjun Breaks Kamalvyuh To Get To Jaydrath (1990) - Karna
- Arjun Vows To Kill Jayadrath (1990) - Karna
- Abhimanyu Gets Killed (1990) - Karna
- Chakravyuh Planned, Duryodhan Promises Susharma (1990) - Karna
- Dronacharya Accepts Duryodhan's Plan (1990) - Karna
- Arjun Shoots Arrows at Bhishma (1990) - Karna
- 9th Day Is Over And 16 Kauravs Are Dead, Bhishma Tells Arjun How To Take Him Out Of The War (1990) - Karna
- Arjun Is Unstoppable, 3rd Day Is Over, 4th Day Begins, Bheem Is Surrounded, 10 Kauravs Are Killed, Krishna Takes Out His Sudarshan (1990) - Karna
- Uttar Dies, Arjun Faces Bhishma And Day 2 Begins (1990) - Karna
- The Kurukshetra War Begins (1990) - Karna
- Krishna Reveals His Divine Form (1990) - Karna
- Geeta Saar Continues (1990) - Karna
- Krishna Reminds Arjun His Duties (1990) - Karna
- Arjun Worships Devi Durga, Rules Of War Laid (1990) - Karna
- Duryodhan Tricks Shalya To Join Kauravs (1990) - Karna
- Shikhandi's Story (1990) - Karna
- Sanjay Gets Divya Drishti, Uluk Goes To Pandavs (1990) - Karna
- Vidur Resigns As A Prime Minister, Kunti Meets Karn (1990) - Karna
- Karn's Identity Is Disclosed (1990) - Karna
- King Yudhishthir's Coronation (1990) - Karna
- Dhritarashtra Tries To Kill Bheem (1990) - Karna
- Duryodhan Dies, Ashwatthama, Krip And Kritvarma Remain, Parikshit's Story (1990) - Karna
- Duryodhan's Downfall (1990) - Karna
- Krishna Goes to Hastinapur as Shanti Doot (1989) - Karna
- Krishna took Virat Avtar and Indra takes Karna's kawach kundala (1989) - Karna
- Duryodhan gets Narayani Sena from Krishna (1989) - Karna
- Dhritarashtra Does Not Agree and Sends Sanjay (1989) - Karna
- Abhimanyu's Marriage and Pandavs Decide to Send a Doot to Hastinapur (1989) - Karna
- Viraat yudh and clothes for Uttara's dolls (1989) - Karna
- Kaurav Attack Matsya Desh (1989) - Karna
- Keechak Vadh by Bheema (1989) - Karna
- Karna's curse, Draupadi as Maid Sairandhri rejects Keechak (1989) - Karna
- Agyatvas in Matsya Desh (1989) - Karna
- Story of Poisoned Water and Yaksha, Abhimanyu Is Grown-up (1989) - Karna
- Arjun gets curse of impotency from Urvashi, Abhimanyus as a kid, Jayadraths head is shaved (1989) - Karna
- Krishna's story of one grain of rice, Bhim meets Ghatotkach and Hanuman, Arjun learns dance from Chitrasen (1989) - Karna
- Arjun Gets the 'Pashupatastra' (1989) - Karna
- Gandharvas Catch Duryodhan (1989) - Karna
- Vanvas Begins (1989) - Karna
- Re-match of Dyut (1989) - Karna
- Pandavas Get Back Everything (1989) - Karna
- Vastraharan of Draupadi (1989) - Karna
- Yudhirshthir Loses Everything in the Gamble (1989) - Karna
- Pandavas Go to Hastinapur to Gamble (1989) - Karna
- Vyas Predicts War, Draupadi Laughs at Duryodhan (1989) - Karna
- Rajsuya Yagya, Shishupal Vadh (1989) - Karna
- Jarasandh Vadh, Rajsuya Yagnya begins, Shishupals Story (1989) - Karna
- Arjun Weds Subhadra. Arjun Gets Devdatta Conch and Gandiv and Bhim Gets His Gada (1989) - Karna
- Arjun runs away with Subhadra (1989) - Karna
- Coronation of Yudhirsthir, Khandavprastha Becomes Indraprastha (1989) - Karna
- Pandav Get Khandavprastha (1989) - Karna
- Pandavas Arrives at Hastinapur and Kingdom Is Divided (1989) - Karna
- Pandavas Leave from Panchal to Hastinapur (1989) - Karna
- Arjun Wins Draupadi and Later She Became the Wives of 5 Pandavas (1989) - Karna
- Bakasur Vadh (1989) - Karna
- Dristadyumna & Draupadi Birth and Draupadi Swayamvar (1989) - Karna
- Escape from Lakshagraha (1989) - Karna
- Hidimb Vadh and Bhima's marriage (1989) - Karna
- Tunneling in Varnavat Begins (1989) - Karna
- Lakshagraha Is Built in Varnavar by Purochan (1989) - Karna
- Krishna Comes to Rukmini's Rescue (1989) - Karna
- Yudhishthir Is Crowned as Prince (1989) - Karna
- Krishna gets Sudarshan chakra from Parshuram, defeats Jarasandh and orders building Dwarika (1989) - Karna
- Dronacharya Asks for an Honorarium (1989) - Karna
- Karna Challenges Arjun (1989) - Karna
- Ekalavya, Karna's Education, Arjun's Test of Bird's Eye (1989) - Karna
- Shastra Pooja, Drona insults Karna and Arjun's Test (1989) - Karna
- Sudama's chivda and Dron arrives to Hastinapur (1989) - Karna
- Duryodhan Poisons Bhim and Bhim Gets Strength of 1000 Elephants (1989) - Karna
- Satyavati, Ambika, Ambalika take sanyas with Rishi Vyas (1989) - Karna
- Pandu's Death (1989) - Karna
- Kansa vadh (1989) - Karna
- Kansa invites Krishna to Mathura (1989) - Karna
- Radha and Gopikas, protest against Mathura, Devakasur and Trulambasur Vadh (1989) - Karna
- Maiya Mori Mai nahi makhan khayo and Kaliya Nag Tandav (1989) - Karna
- Krishna brahmand darshan and Krishna gets caught while stealing makhan (1988) - Karna
- Pootna's Death (1988) - Karna
- Krishna Janma (1988) - Karna
- Birth of Balarama and Five Pandavas (1988) - Karna
- Dhritarashtra is king his sanyas and Kansa is king and Akashwani about Krishna (1988) - Karna
- Madri is gifted to Pandu, Pandu is resting and Sage Kindama's curse on Pandu (1988) - Karna
- Karna's Birth-story, Dhritarashtra and Gandhari Get Married and Pandu and Kunti Get Married (1988) - Karna
- Birth of Pandu, Dhritarashtra and Vidur (1988) - Karna
- Amba, Ambika and Ambalika's Introduction (1988) - Karna
- Devavrat Becomes Bhishma (1988) - Karna
- Bhishma Is Grown-up (1988) - Karna
- Ganga's Revelation about a Curse (1988) - Karna
- King Shantanu's Promise to Ganga (1988) - Karna
1990
Jeevan Ek Sanghursh
as
Mahesh Dholakia
Director
2016
My Father, Godfather (TV Movie) (directed by)
Writer
-
Bappa Vinayak (pre-production)
1998
Sadda Muqaddar (story & screenplay)
Producer
1998
Sadda Muqaddar (producer)
Self
2014
Bigg Boss (TV Series)
as
Self - Guest
- What happened in the Bigg Boss House Party (2014) - Self - Guest
1990
Mahabharat Ki Mahabharat (TV Movie documentary)
as
Self
References
Pankaj Dheer Wikipedia
(Text) CC BY-SA