Residence

Los Angeles




Role

Businessman




Name

Michael Eisner





Years active

1966–present




Nationality

American




Height

1.91 m






Full Name

Michael Dammann Eisner




Born

March 7, 1942 (age 73) (

1942-03-07

)

Mount Kisco, New York, U.S.




Alma mater

Denison University (B.A.)




Occupation

Entertainment executive




Home town

Los Angeles, California




Spouse

Jane Breckenridge (m. 1967)




Children

Eric Eisner, Breck Eisner, Anders Eisner




Books

Work in Progress: Risking Failure, Surviving Success




Movies and TV shows

Conversations with Michael E, Glenn Martin - DDS, The Wuzzles, The Wonderful World of, Soarin' Over California




Similar People

Roy E Disney, Bob Iger, Jeffrey Katzenberg, Eric Eisner, Breck Eisner




Profiles




Twitter
Michael Dammann Eisner (born March 7, 1942) is an American businessman. He was the chief executive officer of The Walt Disney Company from 1984 until 2005.
Contents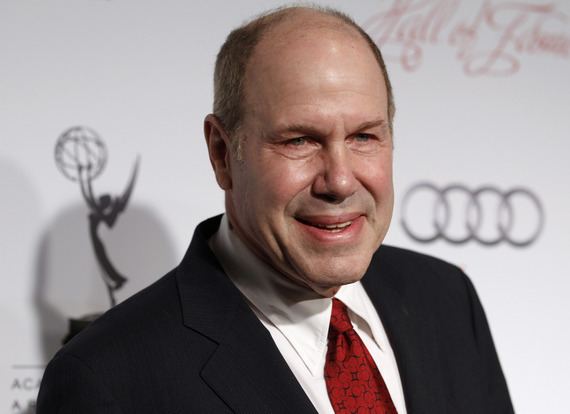 Communicore weekly season two finale michael eisner work in progress main street marching band
Early life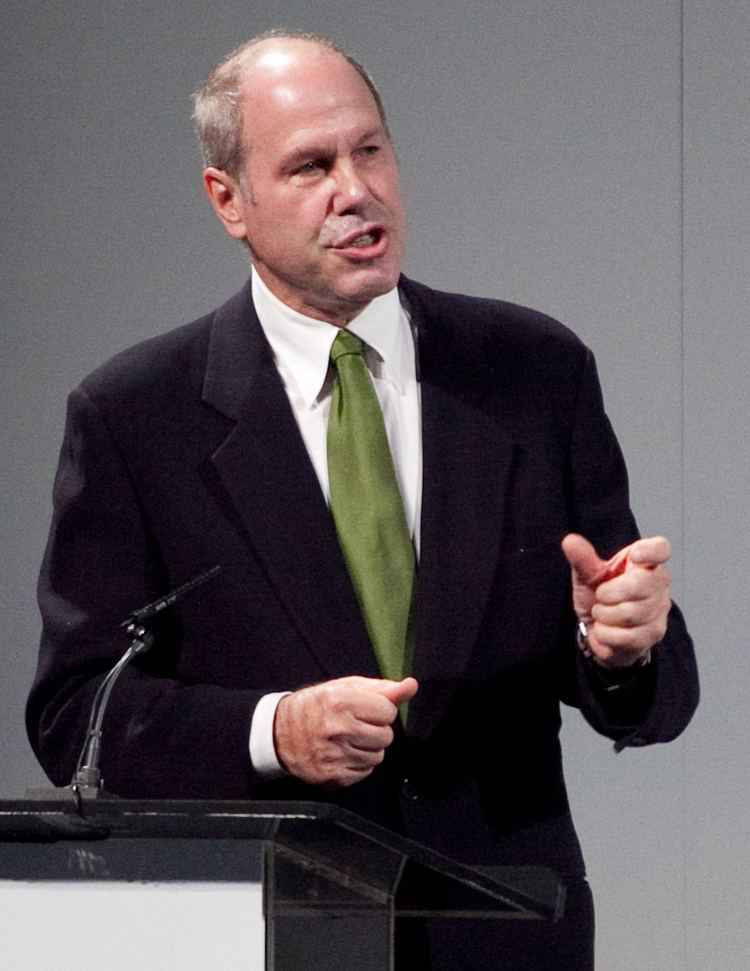 Eisner was born to an affluent, secular Jewish family in Mount Kisco, New York. His mother, Margaret (nee Dammann), whose family founded the American Safety Razor Company, was the president of the Irvington Institute, a hospital that treated children with rheumatic fever. His father, Lester Eisner, Jr., was a lawyer and regional administrator of the United States Department of Housing and Urban Development. His great-grandfather, Sigmund Eisner, established a very successful clothing company that was one of the first uniform suppliers to the Boy Scouts of America and his great-grandmother, Bertha Weiss, belonged to an immigrant family that established the town of Red Bank, New Jersey. His parents were both descendents of German Jewish immigrants and Eisner had 16 relatives who were killed in the Holocaust.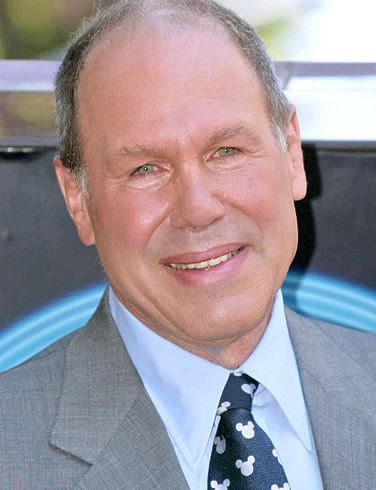 He was raised on Park Avenue in Manhattan. He attended the Allen-Stevenson School kindergarten through ninth grade followed by The Lawrenceville School in 10th through his senior year and graduated from Denison University in 1964 with a B.A. in English. He is a member of the Delta Upsilon fraternity and credits much of his accomplishments to his time at Keewaydin Canoe Camp for boys in Vermont. Eisner has one sister, Margot Freedman.
ABC and Paramount
After two brief stints at NBC and CBS, Barry Diller at ABC hired Eisner as Assistant to the National Programming Director. Eisner moved up the ranks, eventually becoming a senior vice president in charge of programming and development. In 1976, Diller, who had by then moved on to become chairman of Paramount Pictures, recruited Eisner from ABC and made him president and CEO of the movie studio. During his tenure at Paramount, the studio turned out such hit films as Saturday Night Fever, Grease, the Star Trek film franchise, Raiders of the Lost Ark, and Beverly Hills Cop, and hit TV shows such as Happy Days, Laverne & Shirley, Cheers and Family Ties.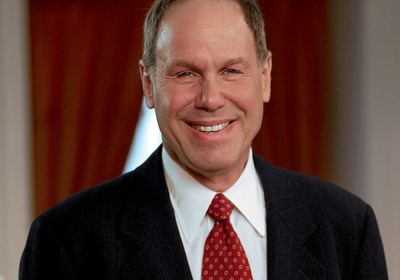 Diller left Paramount in 1984, and, as his protege, Eisner expected to assume Diller's position as studio chief. When he was passed over for the job, though, he left to look for work elsewhere and lobbied for the position of CEO of The Walt Disney Company.
The Walt Disney Company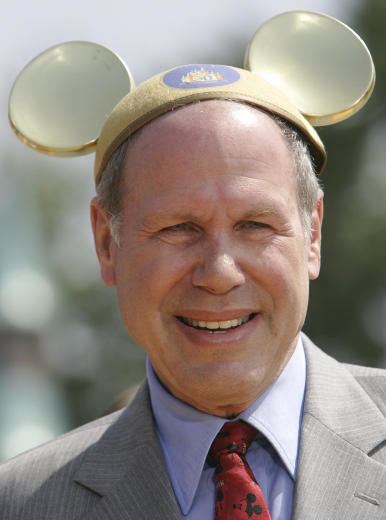 Since Walt Disney's death in 1966, Walt Disney Productions (renamed The Walt Disney Company in 1986) had narrowly survived takeover attempts. Its shareholders Sid Bass and Roy E. Disney brought in Eisner (as CEO and Chairman of the Board) and former Warner Brothers chief Frank Wells (as President) to replace Ron W. Miller in 1984 and strengthen the company.
During the second half of the 1980s and early 1990s, Disney was revitalized. Beginning with the films Who Framed Roger Rabbit (1988) and The Little Mermaid (1989), its flagship animation studio enjoyed a series of commercial and critical successes. Disney also broadened its adult offerings in film when then Disney Studio Chairman Jeffrey Katzenberg acquired Miramax Films in 1993. Disney acquired many other media sources, including ABC and ESPN.
In the early part of the 1990s, Eisner and his partners set out to plan "The Disney Decade" which was to feature new parks around the world, existing park expansions, new films, and new media investments. While some of the proposals were completed, most were not. Those completed included the Euro Disney Resort (now Disneyland Paris), Disney-MGM Studios (now Disney's Hollywood Studios), Disney's California Adventure Park (now Disney California Adventure), Disney-MGM Studios Paris (eventually opened in 2002 as Walt Disney Studios Park), and various film projects including a Who Framed Roger Rabbit franchise.
Wells died in a helicopter crash in 1994. When Eisner did not appoint Walt Disney Studios chief Jeffrey Katzenberg to Wells' now available post, Katzenberg resigned, and formed DreamWorks SKG, with partners Steven Spielberg and David Geffen. Eisner then recruited his friend Michael Ovitz, one of the founders of the Creative Artists Agency, to be President, with minimal involvement from Disney's board of directors (which at the time included Oscar-winning actor Sidney Poitier, the CEO of Hilton Hotels Corporation Stephen Bollenbach, former U.S. Senator George Mitchell, Yale dean Robert A. M. Stern, and Eisner's predecessors Raymond Watson and Card Walker).
Ovitz lasted only 14 months, and left Disney in December 1996, via a "no fault termination" with a severance package of $38 million in cash, and 3 million stock options worth roughly $100 million, at the time of Ovitz's departure. The Ovitz episode engendered a long running derivative suit, which finally concluded in June 2006, almost 10 years later. Chancellor William B. Chandler, III of the Delaware Court of Chancery, despite describing Eisner's behavior as falling "far short of what shareholders expect and demand from those entrusted with a fiduciary position..." found in favor of Eisner and the rest of the Disney board because they had not violated the letter of the law (namely, the duty of care owed by a corporation's officers and board to its shareholders).
"Save Disney" campaign and the ousting of Eisner
In 2003, Roy E. Disney, the son of Disney co-founder Roy O. Disney and nephew of Walt Disney, resigned from his positions as Disney vice chairman and chairman of Walt Disney Feature Animation. His reason for resigning was his feeling that there was too much micromanagement within the studio, flops with the ABC television network, the company's growing timidity in the theme park business, the Walt Disney Company turning into a "rapacious, soul-less" company, Eisner's refusal to establish a clear succession plan, as well as the studio releasing a string of box-office movie flops starting in the year 2000.
On March 3, 2004, at Disney's annual shareholders' meeting, a surprising and unprecedented 43% of Disney's shareholders, predominantly rallied by former board members Roy Disney and Stanley Gold, withheld their proxies to re-elect Eisner to the board. Disney's board then gave the chairmanship position to board member George Mitchell. However, the board did not immediately remove Eisner as chief executive.
On March 13, 2005, Eisner announced that he would step down as CEO one year before his contract expired. On September 30, Eisner resigned both as an executive and as a member of the board of directors, and, severing all formal ties with the company, he waived his contractual rights to perks such as the use of a corporate jet and an office at the company's Burbank headquarters. Eisner's replacement was his longtime Chief Operating Officer, Robert Iger.
Post-Disney
On October 7, 2005, Eisner was a guest host for the Charlie Rose talk show. His guests were John Travolta and his ex-boss, Barry Diller. Impressed with Eisner's performance, CNBC President Mark Hoffman hired Eisner in early 2006 to host his own talk show, Conversations with Michael Eisner. The show mostly features CEOs, political leaders, artists and actors. His guests have included Chuck Norris and Frank Gehry. Eisner is also an executive producer of the show.
In March 2007, Eisner's investment firm, The Tornante Company, launched a studio, Vuguru, that produces and distributes videos for the Internet, portable media devices and cell phones.
In October 2007, Eisner, through his Tornante Company investment firm, partnered with Madison Dearborn Partners in the acquisition of Topps Company, the bubble-gum and collectibles firm. He produced a mockumentary style show about his takeover of the Topps Company, called "Back on Topps."
The College of Education at California State University Northridge is named in his honor.
In 2009, Eisner used his own money to produce a claymation show called Glenn Martin, DDS.
He was inducted into the Television Academy Hall of Fame in 2012.
Personal life
After college in 1964, he met his future wife, Jane Breckenridge, a Unitarian of Swedish and Scottish descent. They have three sons: Breck, Eric and Anders Eisner.
Books
Work In Progress (1998) (ISBN 0-375-50071-5)
Camp (2005) (ISBN 978-0446533690)
Working Together: Why Great Partnerships Succeed (2010) (ISBN 978-0-06-173236-2)
Awards and recognition
2001 Honor Award from the National Building Museum
2004 UJA-Federation of New York's Steven J. Ross Humanitarian of the Year Award
Received a star on the Hollywood Walk of Fame in 2008.
Inducted into the Television Academy Hall of Fame on March 1, 2012.
References
Michael Eisner Wikipedia
(Text) CC BY-SA