Years active

1943–2008 (acting)




Name

Sidney Poitier




Rank

Lieutenant





Allegiance

United States




Role

Actor






Born

February 20, 1927 (age 88) (

1927-02-20

)

Miami, Florida, U.S.




Citizenship

The Bahamas United States




Occupation

Actor, director, author, diplomat




Spouse

Joanna Shimkus (m. 1976), Juanita Hardy (m. 1950–1965)




Children

Sydney Tamiia Poitier, Anika Poitier, Pamela Poitier, Beverly Poitier-Henderson, Sherri Poitier, Gina Poitier




Books

The Measure of a Man: A Spiritual Autobiography




Movies

In the Heat of the Night, Guess Who's Coming t, To Sir - with Love, Lilies of the Field, The Defiant Ones




Similar People

Joanna Shimkus, Sydney Tamiia Poitier, Harry Belafonte, Spencer Tracy, Anika Poitier




Service/branch

United States Army



Sir Sidney Poitier, KBE ( or ; born February 20, 1927) is a Bahamian-American actor, film director, author and diplomat.
Contents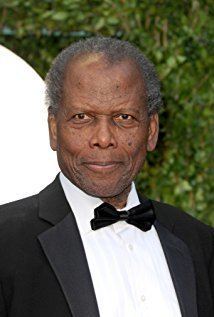 In 1964, Poitier became the first Bahamian and first black actor to win an Academy Award for Best Actor, for his role in Lilies of the Field. The significance of these achievements was bolstered in 1967, when he starred in three successful films, all of which dealt with issues involving race and race relations: To Sir, with Love; In the Heat of the Night; and Guess Who's Coming to Dinner, making him the top box-office star of that year. In 1999, the American Film Institute named Poitier among the Greatest Male Stars of classic Hollywood cinema, ranking 22nd on the list of 25.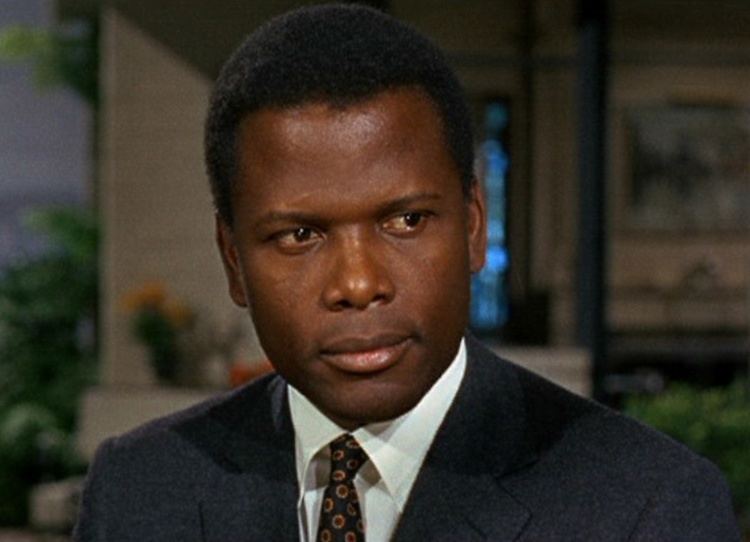 Poitier has directed a number of films, including A Piece of the Action, Uptown Saturday Night, Let's Do It Again, with Bill Cosby; Stir Crazy, starring Richard Pryor and Gene Wilder; and Ghost Dad, also with Cosby. In 2002, thirty-eight years after receiving the Best Actor Award, Poitier was chosen by the Academy of Motion Picture Arts and Sciences to receive an Academy Honorary Award, in recognition of his "remarkable accomplishments as an artist and as a human being".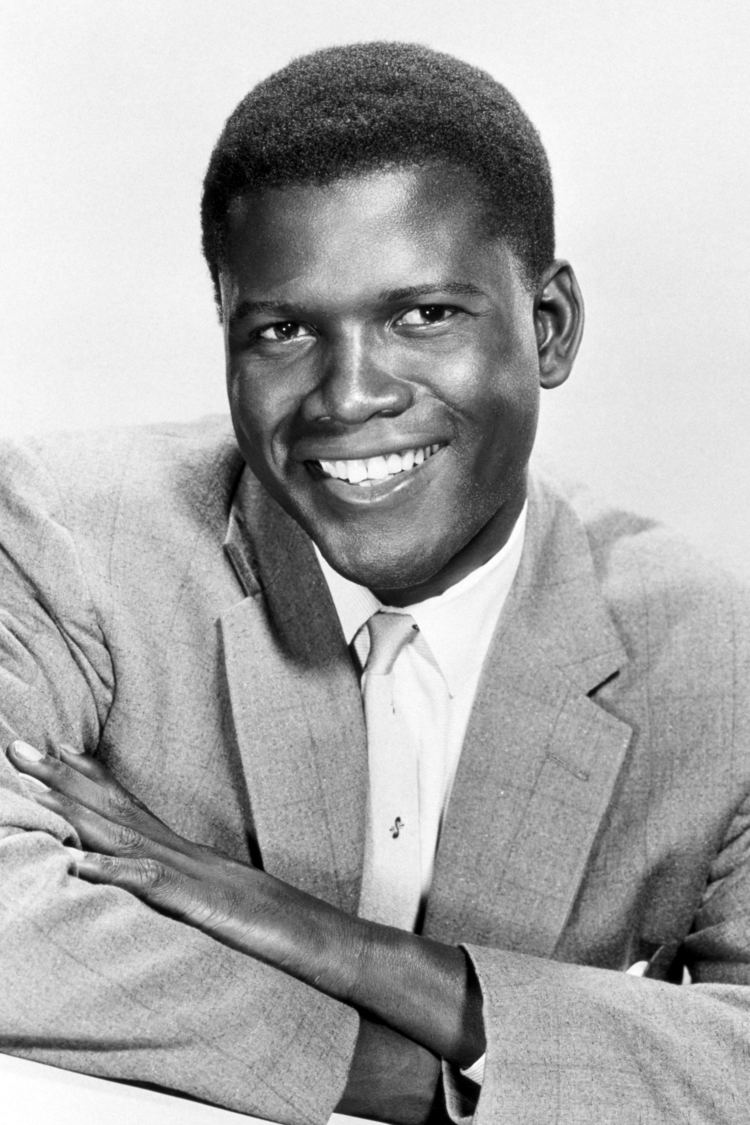 Poitier was knighted by Queen Elizabeth II in 1974. From 1997 to 2007, he served as the non-resident Bahamian ambassador to Japan. On August 12, 2009, Poitier was awarded the Presidential Medal of Freedom, the United States' highest civilian honor, by President Barack Obama. In 2016, he was awarded the BAFTA Fellowship for outstanding lifetime achievement in film.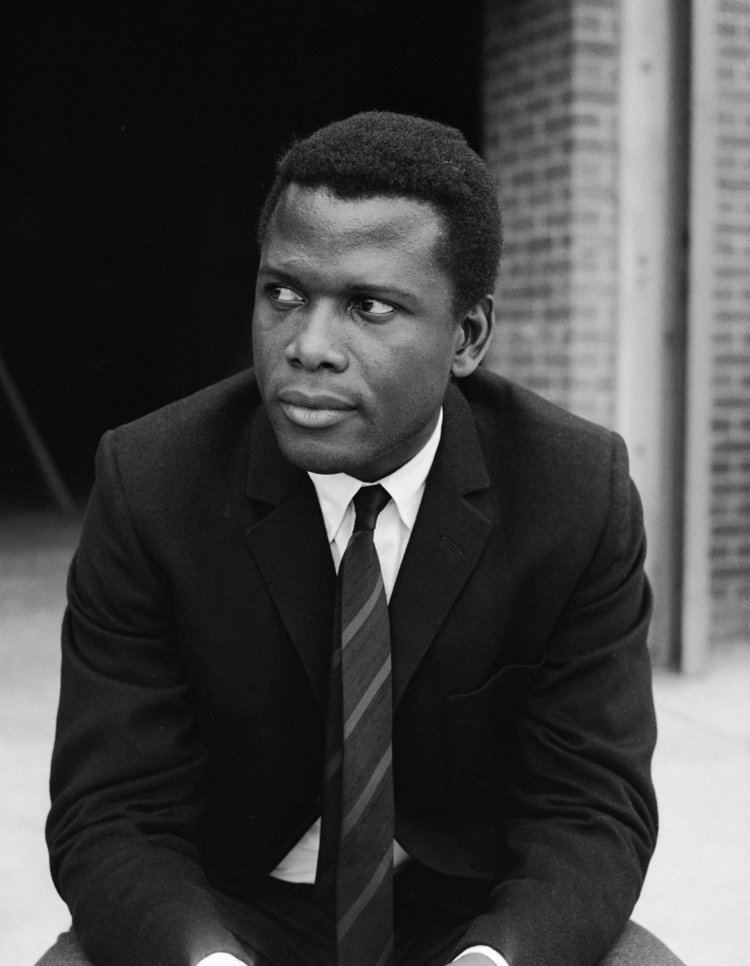 Father s day sidney poitier with daughters sydney tamiia poitier and anika poitier
Early life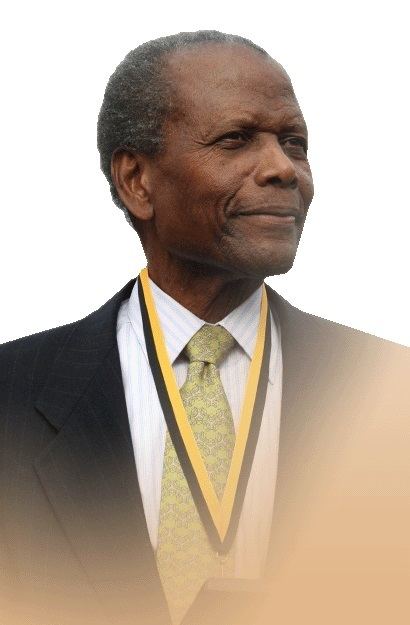 Sidney Poitier's parents were Evelyn (née Outten) and Reginald James Poitier, Bahamian farmers who owned a farm on Cat Island and traveled to Miami to sell tomatoes and other produce. Reginald worked as a cab driver in Nassau, Bahamas. Poitier was born in Miami while his parents were visiting. His birth was two months premature and he was not expected to survive, but his parents remained in Miami for three months to nurse him to health. Poitier grew up in the Bahamas, then a British Crown colony. Because of his birth in the United States, he automatically received American citizenship. Poitier's uncle has claimed that the Poitier ancestors on his father's side had migrated from Haiti and were probably part of the runaway slaves who had established maroon communities throughout the Bahamas, including Cat Island. He mentions that the surname Poitier is a French name, and there were no white Poitiers from the Bahamas.
Poitier lived with his family on Cat Island until he was 10, when they moved to Nassau. He was raised a Roman Catholic but, later became an agnostic with views closer to deism.
At the age of 15, he was sent to Miami to live with his brother. At the age of 16, he moved to New York City and held a string of jobs as a dishwasher. A waiter sat with him every night for several weeks helping him learn to read the newspaper. He lied about his age and enlisted in the Army during World War II in 1943. He only served briefly as a mental hospital attendant and feigned insanity to get discharged, after which he worked as a dishwasher until a successful audition landed him a spot with the American Negro Theatre.
Acting
Poitier joined the North American Negro Theatre, but was rejected by audiences. Contrary to what was expected of African American actors at the time, Poitier's tone deafness made him unable to sing. Determined to refine his acting skills and rid himself of his noticeable Bahamian accent, he spent the next six months dedicating himself to achieving theatrical success. On his second attempt at the theater, he was noticed and given a leading role in the Broadway production Lysistrata, for which, though it ran a failing four days, he received an invitation to understudy for Anna Lucasta. By the end of 1949, he had to choose between leading roles on stage and an offer to work for Darryl F. Zanuck in the film No Way Out (1950). His performance in No Way Out, as a doctor treating a Caucasian bigot (played by Richard Widmark), was noticed and led to more roles, each considerably more interesting and more prominent than those most African American actors of the time were offered. Poitier's breakout role was as a member of an incorrigible high school class in Blackboard Jungle (1955).
Poitier was the first male actor of African (Bahamian) descent to be nominated for a competitive Academy Award (for The Defiant Ones, 1958). He was also the first actor of African descent to win the Academy Award for Best Actor (for Lilies of the Field in 1963). (James Baskett was the first African American male to receive an Oscar, an Honorary Academy Award for his performance as Uncle Remus in the Walt Disney production of Song of the South in 1948, while Hattie McDaniel predated them both, winning as Best Supporting Actress for her role in 1939's Gone with the Wind, making her the first person of African descent to be nominated for and receive an Oscar). His satisfaction at this honor was undermined by his concerns that this award was more of the industry congratulating itself for having him as a token and it would inhibit him from asking for more substantive considerations afterward. Poitier worked relatively little over the following year; he remained the only major actor of African descent and the roles offered were predominantly typecast as a soft-spoken appeaser.
He acted in the first production of A Raisin in the Sun on Broadway in 1959, and later starred in the film version released in 1961. He also gave memorable performances in The Bedford Incident (1965), and A Patch of Blue (1965) co-starring Elizabeth Hartman and Shelley Winters. In 1967, he was the most successful draw at the box office, the commercial peak of his career, with three popular films, Guess Who's Coming to Dinner; To Sir, with Love and In the Heat of the Night. The last film featured his most successful character, Virgil Tibbs, a Philadelphia, Pennsylvania, detective whose subsequent career was the subject of two sequels: They Call Me Mister Tibbs! (1970) and The Organization (1971).
Poitier began to be criticized for being typecast as over-idealized African American characters who were not permitted to have any sexuality or personality faults, such as his character in Guess Who's Coming To Dinner. Poitier was aware of this pattern himself, but was conflicted on the matter. He wanted more varied roles; but he also felt obliged to set an example with his characters, by challenging old stereotypes as he was the only major actor of African descent being cast in leading roles in the American film industry, at that time. For instance, in 1966, he turned down an opportunity to play the lead in an NBC television production of Othello with that spirit in mind.
In 2002, Poitier received the 2001 Honorary Academy Award for his overall contribution to American cinema. With the death of Ernest Borgnine, in 2012, he became the oldest living man to have won the Academy Award for Best Actor. On March 2, 2014, Poitier appeared with Angelina Jolie at the 86th Academy Awards, to present the Best Director Award. He was given a standing ovation. Jolie thanked him for all his Hollywood contributions, stating "we are in your debt". Poitier gave a brief acceptance speech, telling his peers to "keep up the wonderful work" to warm applause.
Directing
Poitier directed several films, the most successful being the Richard Pryor-Gene Wilder comedy Stir Crazy, which for many years was the highest-grossing film directed by a person of African descent. His feature film directorial debut was the Western, Buck and the Preacher, in which Poitier also starred, alongside Harry Belafonte. Poitier replaced original director, Joseph Sargent. The trio of Poitier, Cosby, and Belafonte reunited, with Poitier again directing, in, Uptown Saturday Night. He directed Cosby in Let's Do It Again, A Piece of the Action, and Ghost Dad. Poitier directed the first popular dance battle movie, Fast Forward in 1985.
Recording
Poitier recorded an album with the composer Fred Katz called Poitier Meets Plato, in which Poitier recites passages from Plato's writings.
Business
From 1995 to 2003, he served as a member of the board of directors of The Walt Disney Company.
Diplomatic service
In April 1997, Poitier was appointed ambassador of the Bahamas to Japan, a position he held until 2007. From 2002 to 2007, he was concurrently the ambassador of the Bahamas to UNESCO.
Personal life
Poitier was first married to Juanita Hardy from April 29, 1950, until 1965. He has been married to Joanna Shimkus, a Canadian former actress of Lithuanian-Jewish and Irish descent, since January 23, 1976. He has four daughters with his first wife and two with his second: Beverly, Pamela, Sherri, Gina, Anika, and Sydney Tamiia.
In addition to his six daughters, Poitier has eight grandchildren and three great-grandchildren.
Honors and awards
1958 British Academy Film Award for Best Actor in a Leading Role for The Defiant Ones
1958 Silver Bear for Best Actor (Berlin Film Festival) for The Defiant Ones
1963 Golden Globe Award for Best Actor in a Motion Picture Drama for Lilies of the Field
1963 Silver Bear for Best Actor (Berlin Film Festival) for Lilies of the Field
1964 Academy Award (Oscar) for Best Actor in a Leading Role for Lilies of the Field
1974 Knight Commander of the Order of the British Empire (KBE)
1982 Golden Globe Cecil B. DeMille Award
1992 AFI Life Achievement Award
1995 Kennedy Center Honors
1997 Appointed non-resident Bahamian Ambassador to Japan
1999 SAG Life Achievement Award
2000 NAACP Image Award for Outstanding Actor in a Television Movie, Mini-Series or Dramatic Special for The Simple Life of Noah Dearborn
2001 NAACP Image Award – Hall of Fame Award
2001 Grammy Award for Best Spoken Word Album – Rick Harris, John Runnette (producers) and Sidney Poitier for The Measure of a Man
2002 Honorary Oscar – "For his extraordinary performances and unique presence on the screen and for representing the industry with dignity, style and intelligence"
2009 Presidential Medal of Freedom
2011 Film Society of Lincoln Center Gala Tribute honoring his life and careers
2016 BAFTA Fellowship
Autobiographies
Poitier has written three autobiographical books:
This Life (1980)
The Measure of a Man: A Spiritual Autobiography (2000)
Life Beyond Measure – letters to my Great-Granddaughter (2008, an Oprah's Book Club selection).
Poitier is also the subject of the biography Sidney Poitier: Man, Actor, Icon (2004) by historian Aram Goudsouzian.
Poitier wrote the novel Montaro Caine, released in May 2013.
Films about Poitier
Sidney Poitier, an Outsider in Hollywood (Sidney Poitier, an outsider à Hollywood). Documentary film by Catherine Arnaud. Arte, France, 2008, 70 minutes.
Sidney Poitier: One Bright Light. American Masters, PBS. USA, 2000. 60 minutes.
References
Sidney Poitier Wikipedia
(Text) CC BY-SA