Citizenship

USA




Name

Bob Iger




Alma mater

Ithaca College


Role

Businessman





Years active

1974–present




Employer

The Walt Disney Company


Title

Chairman and CEO




Education

Ithaca College (1973)





Full Name

Robert Allen Iger




Born

February 10, 1951 (age 72) (

1951-02-10

) New York City, New York, U.S.


Residence

Los Angeles, California, U.S.




Occupation

Entertainment executive




Spouse

Willow Bay (m. 1995), Susan Iger (m. ?–1994)


Children

William Iger, Amanda Iger, Kate Iger, Robert Maxwell Iger




Awards

PGA Milestone Award, DGA Honorary Life Member Award




Similar People

Willow Bay, Michael Eisner, Alan F Horn, Thomas O Staggs, Roy E Disney
Bob iger and marc andreessen bridge hollywood and silicon valley full conversation
Robert Allen Iger (; born February 10, 1951) is an American businessman who is chairman and chief executive officer (CEO) of The Walt Disney Company. Before Disney, Iger served as the president of ABC Television from 1994 to 1995 and the president and chief operating officer (COO) of Capital Cities/ABC, Inc. from 1995 until Disney's acquisition of the company in 1996. He was named president and COO of Disney in 2000, and later succeeded Michael Eisner as CEO in 2005, after a successful effort by Roy E. Disney to shake up the management of the company. As part of his yearly compensation, Iger earned $44.9 million in 2015.
Contents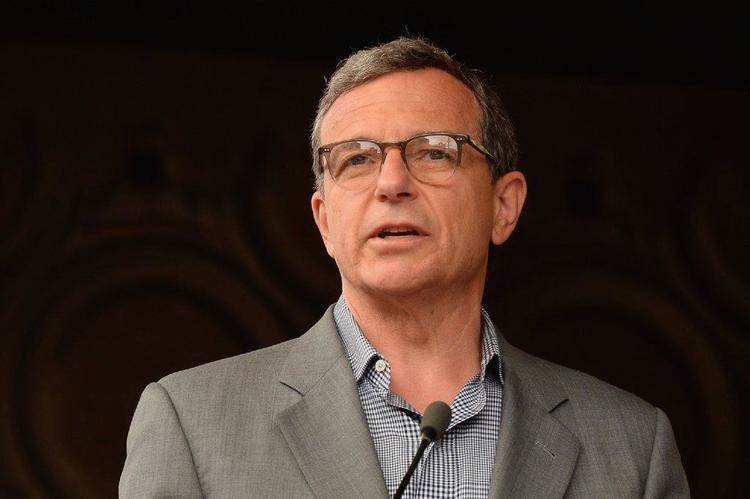 During Iger's tenure, Disney broadened the company's roster of intellectual properties and its presence in international markets; Iger oversaw the acquisitions of Pixar in 2006 for $7.4 billion, Marvel Entertainment in 2009 for $4 billion, and Lucasfilm in 2012 for $4.06 billion, as well as the expansion of the company's theme park resorts in East Asia, with the introduction of Hong Kong Disneyland Resort and Shanghai Disney Resort in 2005 and 2016, respectively. Iger was also a driving force behind the reinvigoration of Walt Disney Animation Studios and the branded-release strategy of its film studio's output. Under Iger's control, Disney has experienced increases in revenue across its various divisions, with the company's market capitalization value increasing from $48.4 billion to $163 billion over a period of eleven years. As a result, Disney has been recognized as one of the "World's Most Reputable Companies" by Forbes (2006–2015), one of "America's Most Admired Companies" by Fortune Magazine (2009–2015), one of the "World's Most Respected Companies" by Barron's (2009–2014), a "Best Place to Launch a Career" by BusinessWeek Magazine (2006–2010), and a "Company of the Year" by Yahoo Finance (2013).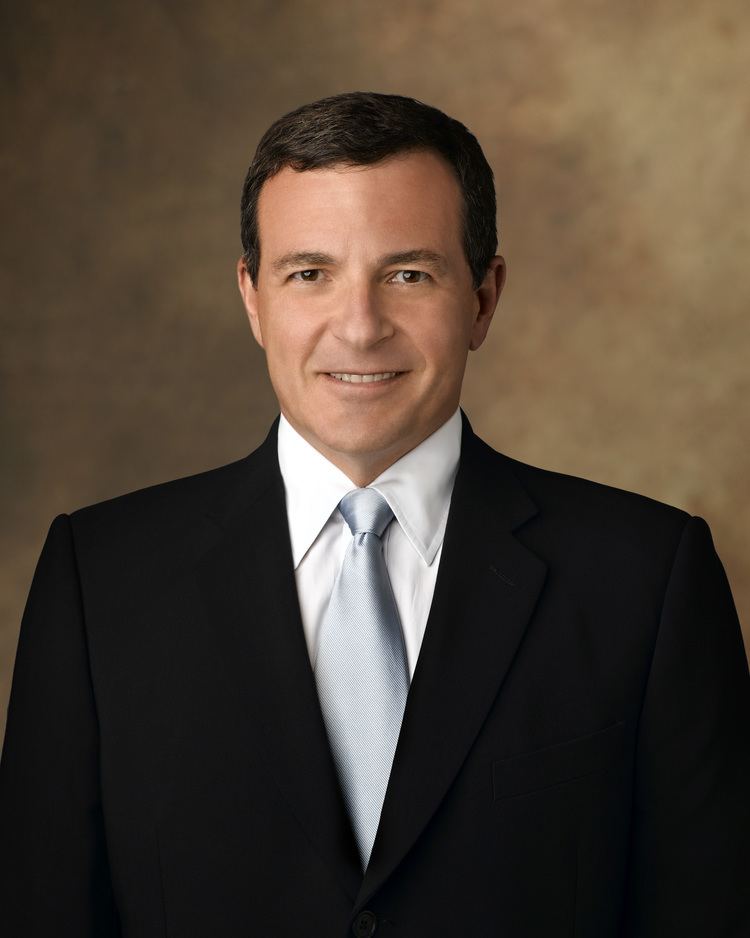 Over the course of his career, Iger has been recognized by several major media publications for his leadership at Disney, having been named one of Fortune Magazine's "25 Most Powerful People in Business" (2006, 2007), a "Top Gun CEO" by Forbes (2009), a "Best CEO" by Institutional Investor Magazine (2008-2011), "CEO of the Year" by MarketWatch (2006), and "CEO of the Year" by Chief Executive Magazine (2014). Iger has also been inducted as a member of several organizations, including the American Academy of Arts & Sciences, the Broadcasting and Cable Hall of Fame, and the Toy Industry Hall of Fame.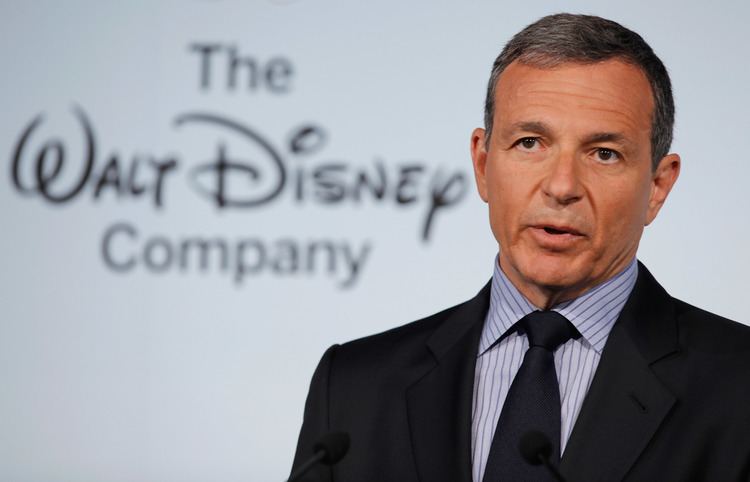 Disney s bob iger on star wars espn and china
Early life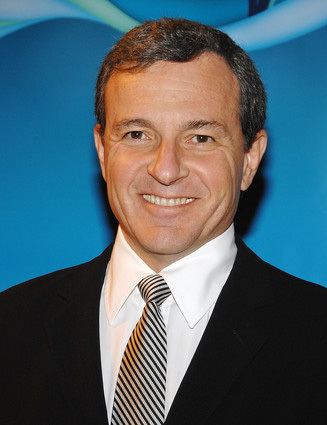 Iger was born to a Jewish family in New York City. Iger was raised in the Long Island town of Oceanside, New York, where he attended the Fulton Avenue School and graduated from Oceanside High School in 1969. In 1973, he graduated magna cum laude from the Roy H. Park School of Communications at Ithaca College with a Bachelor of Science degree in Television and Radio.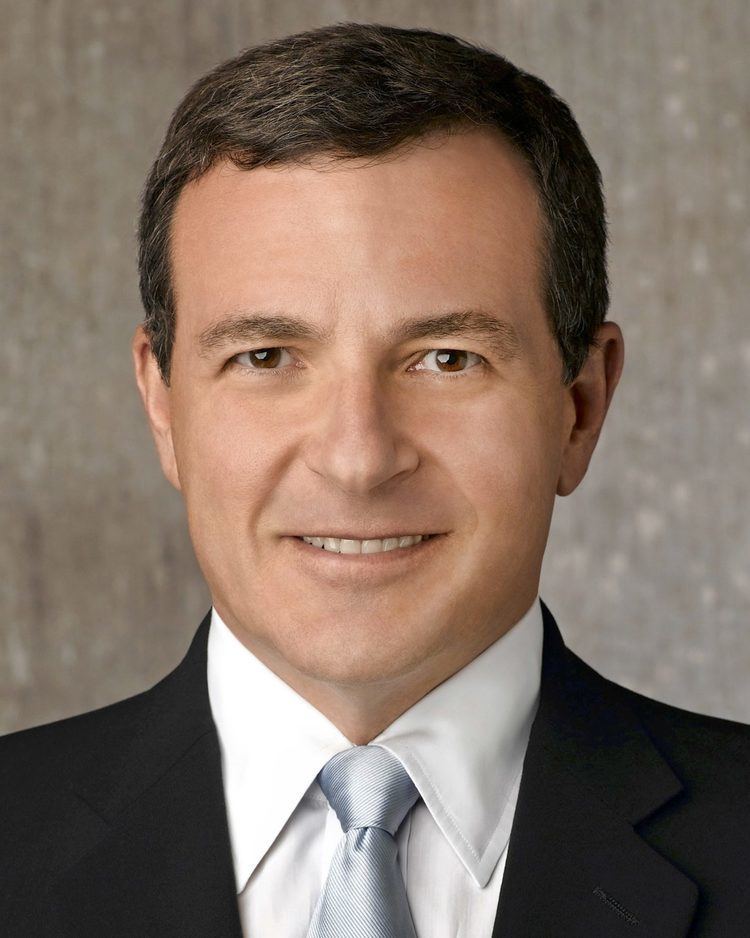 Iger is the son of Mimi (née Tunick) and Arthur L. Iger. His father was a World War II veteran who served as the Executive Vice President and General Manager of the Greenvale Marketing Corporation, and was also a Professor of Advertising and Public Relations. His mother worked at Boardman Junior High School in Oceanside.
Career
Iger began his media career in 1972 as the host of "Campus Probe," an Ithaca College television show. He dreamed of becoming a news anchor while he worked as a weatherman in Ithaca for five months, before shifting his career goals.
American Broadcasting Company (ABC)
In 1974, Iger joined the American Broadcasting Company (ABC).
In 1989, Iger was named to head up ABC Entertainment. He served as President of the ABC Network Television Group from January 1993 to 1994, while being appointed as Capital Cities/ABC Senior Vice President in March 1993 and Executive Vice President in July 1993.
In 1994, Iger was named President and Chief Operating Officer of ABC's corporate parent, Capital Cities/ABC.
The Walt Disney Company
In 1996, The Walt Disney Company purchased Capital Cities/ABC and renamed it ABC, Inc., where Iger remained President until 1999.
On February 25, 1999, Disney named Iger the President of Walt Disney International, the business unit that oversees Disney's international operations, as well as Chairman of the ABC Group. Disney called the change a promotion for Iger. Some viewed this claim skeptically since Iger was being removed from day-to-day authority at the struggling ABC.
Disney named Iger the President and Chief Operating Officer (COO) on January 24, 2000, making him Disney's No. 2 executive under Chairman and CEO, Michael Eisner. Disney had been without a separate president since Eisner assumed the role following the departure of Michael Ovitz in 1997, after sixteen months at Disney.
As a result of a a successful effort by Roy E. Disney to shake up the management of the company, Disney begun a search for the next CEO to replace Eisner. On March 13, 2005, Disney announced that Iger would succeed Michael Eisner as CEO, and Iger was placed in charge of day-to-day operations though Eisner held the title of CEO until he resigned on September 30, 2005. On March 26, Iger reassigned Peter Murphy, Disney's Chief Strategic Officer, and pledged to disband the company's Strategic Planning division. Iger also vowed to restore much of the decision-making authority that the division had assumed to the company's individual business units. Disney reconciled with former board members Roy E. Disney and Stanley Gold, who in July 2005 dropped their "Save Disney" campaign and agreed to work with Iger. In the process, Roy E. Disney was named a Director Emeritus and Consultant.
On January 24, 2006, under Iger's leadership, Disney announced it would acquire Pixar for $7.4 billion in an all-stock transaction. In the same year, Iger also re-acquired the rights to Walt Disney's first star, Oswald the Lucky Rabbit, from NBCUniversal by releasing sportscaster Al Michaels from ABC Sports to NBC Sports.
In August 2009, Iger spearheaded negotiations that led Disney to acquire Marvel Entertainment and its associated assets for $4 billion. As of August 2014, Disney has recouped over $4 billion at the box office through the Marvel movies.
Roy E. Disney issued this statement regarding Iger:
Animation has always been the heart and soul of The Walt Disney Company, and it is wonderful to see Bob Iger and the company embraces that heritage by bringing the outstanding animation talent of the Pixar team back into the fold. This clearly solidifies The Walt Disney Company's position as the dominant leader in motion picture animation and we applaud and support Bob Iger's vision.
Iger has cited international expansion, technological innovation, and a renewed focus on traditional animation as Disney's top strategic priorities. On October 7, 2011, Disney announced that Iger would become Chairman of the Board, following John Pepper's retirement from the board in March 2012.
On Tuesday November 15, 2011, Apple, Inc., now led by CEO Tim Cook after Steve Jobs's death, named Iger as a Director, and named Genentech Chairman Arthur Levinson, an Apple board member with a past membership on rival Google's board, as Jobs's replacement in the role of non-executive Chairman; both will serve on Apple's Audit Committee. Jobs had worked with Iger in the Pixar acquisition which had made Jobs the largest shareholder of Disney, and Iger licensed ABC shows to Apple for purchase through iTunes.
In October 2012, Iger signed a deal with film producer George Lucas to purchase Lucasfilm Ltd. for $4 billion following several months of negotiations between the two men. As a result, Disney acquired the rights to the Star Wars multimedia franchise and Indiana Jones. Disney has since embarked on plans to produce a series of Star Wars films and an Indiana Jones one. Following its release on December 18, 2015, Star Wars: The Force Awakens grossed over $2 billion at the box office. In addition, Iger has announced that the $5.5 billion Shanghai Disney Resort will open its doors on June 16, 2016.
Thomas O. Staggs, former Disney CFO and Chairman of Walt Disney Parks and Resorts, was named chief operating officer (COO) on February 5, 2015, making him Iger's heir-apparent. However on April 4, 2016, Disney announced that Staggs and the company had mutually agreed to part ways, and Staggs stepped down as COO effective May 6, 2016. It was reported that Staggs failed to receive assurances from the board to succeed Iger, as the board decided instead to widen the executive search, while Iger also did not persuade Staggs to stay on. Iger's contract as Disney's Chairman and CEO was originally planned to run until June 30, 2018, but Disney announced in March 2017 that it was extending Iger's term to July 2, 2019 and said he would serve as a consultant for the following three years. During the Walt Disney Company's first quarter earnings call (in 2017), Bob Iger stated "If it's in the best interest of the company to expand my tenure, I'm open to that..."
National Football League (NFL)
In November 2015, the Oakland Raiders and San Diego Chargers named Iger to head their effort to build a new stadium hosting both teams in Carson, California. Had the bid been accepted by the NFL, Iger would have had the option to purchase a minority ownership in one of the teams.
Personal life
Iger has been married twice. His first marriage to Kathleen Susan Iger ended in divorce. They had two children: Kathleen Pamela Iger and Amanda Iger. In 2005, Kathleen Pamela married Jarrod Alan Cushing in a civil ceremony at the Blithewold Mansion, Gardens and Arboretum in Rhode Island.
In 1995, Iger married Willow Bay in an interfaith Jewish and Roman Catholic service in Bridgehampton, New York. They have two children: Robert Maxwell "Max" Iger and William Iger.
Iger co-chaired a fundraiser for Hillary Clinton's presidential campaign on August 22, 2016. Iger was named to President-elect Trump's Strategic and Policy Forum on December 2, 2016. He resigned from Trump's Advisory Council on June 1, 2017 after Trump withdrew the United States from the Paris Climate Agreement.
Accolades and recognition
In June 2012, Steven Spielberg, founder of the USC Shoah Foundation Institute for Visual History and Education, presented Iger with the Ambassador for Humanity Award, the Institute's highest honor. Iger was recognized for his support of the Institute's work, his longtime philanthropy, and his leadership role in corporate citizenship.
Iger was presented with The Milestone Award from the Producers Guild of America (PGA) in 2014. The award is the PGA's highest recognition for an individual or team who has made historic contributions to entertainment.
In May 2015, Iger was named to the 25th Annual Broadcasting & Cable Hall of Fame. He was honored for his stewardship of the Walt Disney Company and his strategic vision focused on generating the best creative content possible, fostering innovation and utilizing the latest technology, and expanding into new markets around the world.
In October 2015, the Toy Industry Association (TIA) inducted Iger into the Toy Industry Hall of Fame. He was selected by members of TIA in recognition of his significant contributions to the industry, and the impact his work has had on the lives of children worldwide.
References
Bob Iger Wikipedia
(Text) CC BY-SA