Nationality

American




Name

Barry Diller




Occupation

Media executive




Role

Businessman





Years active

1964–present




Net worth

2.5 billion USD (2015)




Religion

Jewish




Movies

Top Five









Full Name

Barry Charles Diller




Born

February 2, 1942 (age 73) (

1942-02-02

) San Francisco, California


Children

Prince Alexander von Furstenberg, Princess Tatiana von Furstenberg (both step-children)




Spouse

Diane von Furstenberg (m. 2001)




Education

University of California, Los Angeles


Parents

Reva Addison, Michael Diller




Similar People

Diane von Furstenberg, Tatiana von Furstenberg, Egon von Furstenberg, Alexander von Furstenberg, Rupert Murdoch
Barry diller best part of being a billionaire siriusxm stars
Barry Charles Diller (born February 2, 1942) is an American businessman, who currently serves as the Chairman and Senior Executive of IAC/InterActiveCorp and Expedia, Inc. and the media executive responsible for the creation of Fox Broadcasting Company and USA Broadcasting. Diller is a member of the Television Hall of Fame, having been inducted in 1994.
Contents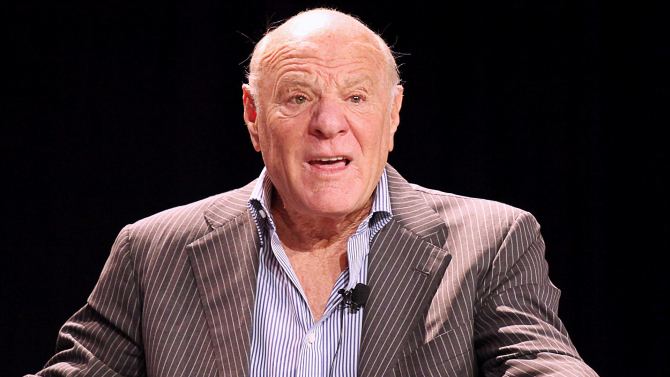 ECNY Events - Barry Diller
Early life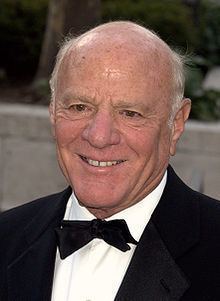 Diller was born into a Jewish household in San Francisco, California, and is the son of Reva (née Addison) and Michael Diller.
Career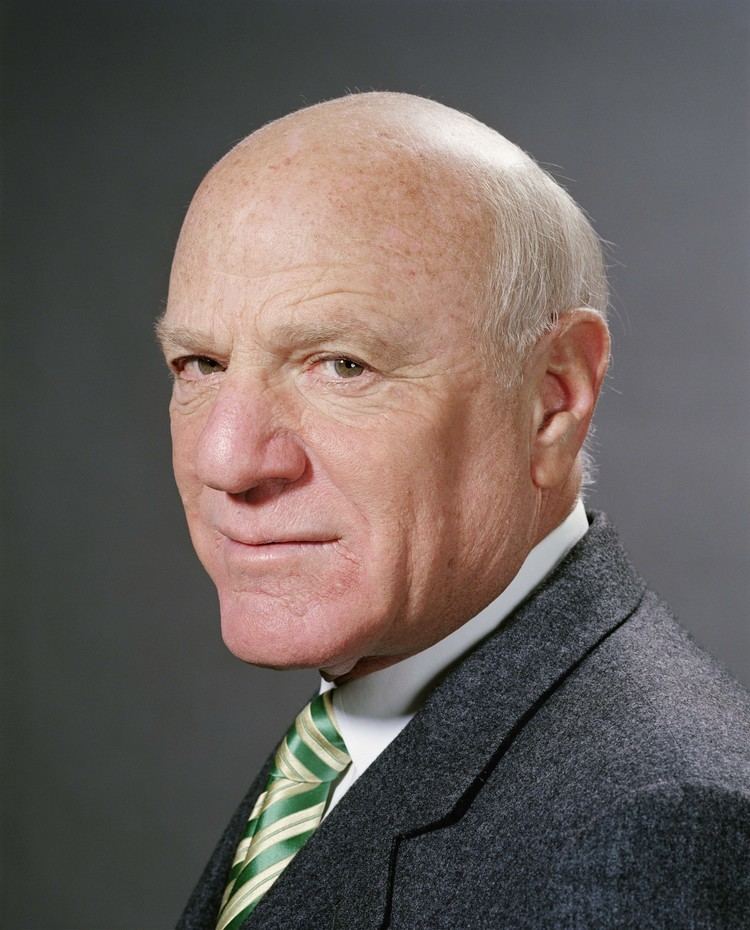 Diller began his career through a family connection in the mailroom of the William Morris Agency after dropping out of UCLA after one semester. He was hired as an assistant by Elton Rule, then west coast head of ABC who was promoted to network President at the same time Diller went to work for him in 1964, taking him on to New York City, and Diller was soon placed in charge of negotiating broadcast rights to feature films. He was promoted to Vice President of Development in 1965. In this position, Diller created the ABC Movie of the Week, pioneering the concept of the made-for-television movie through a regular series of 90-minute films produced exclusively for television.
Paramount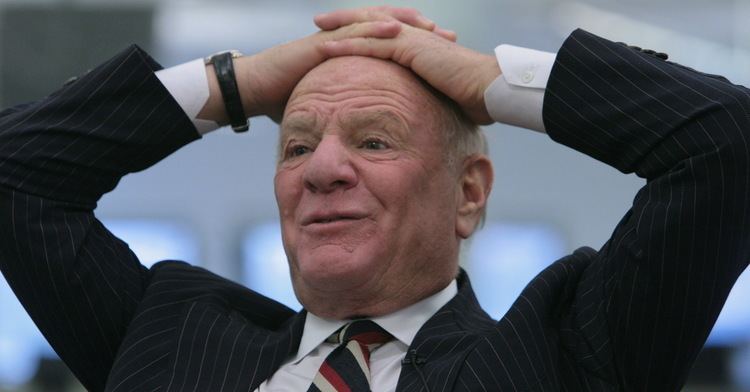 Diller served for ten years as the Chairman and Chief Executive Officer of Paramount Pictures Corporation starting in 1974. With Diller at the helm, the studio produced hit television programs such as Laverne & Shirley (1976), Taxi (1978), and Cheers (1982) and films that include Saturday Night Fever (1977), Grease (1978), Raiders of the Lost Ark (1981) and sequel Indiana Jones and the Temple of Doom (1984), Terms of Endearment (1983), and Beverly Hills Cop (1984).
Fox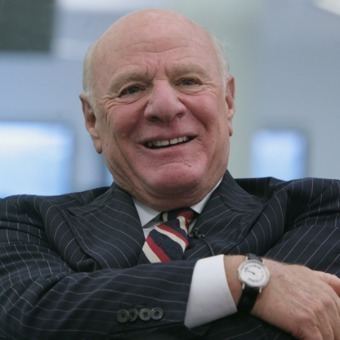 From October 1984 to April 1992, Diller held the positions of Chairman and Chief Executive Officer of Fox, Inc, the parent company of Fox network and 20th Century Fox, where he greenlighted megahit shows such as Married...with Children and The Simpsons. Diller quit 20th Century Fox in 1992 and purchased a $25 million stake in QVC teleshopping network. Diller then launched a bid to purchase Paramount Communications, but lost it to Viacom. Diller resigned from QVC in 1995.
USA Broadcasting
In 1997, Diller acquired the assets of Silver King Broadcasting, the collective group of over-the-air TV stations owned by then Bud Paxson's Home Shopping Network as well as the Home Shopping Network itself. Along with this acquisition, Diller also purchased the rights to the USA Network from the Bronfman family. Due to Home Shopping getting more notoriety on the cable networks from his former dealings with the QVC Network, Diller sought to repurpose the broadcast stations into independent, locally-run stations as part of a station group dubbed USA Broadcasting of which the flagship station was WAMI-TV in Miami Beach, Florida.
The purpose of the network was to have the flagship, WAMI, produce sports and news programming while testing general interest programming for the other stations in the group, of which the general interest programming would be locally produced by the other stations in the group. Due to the high costs involved with producing and acquiring talent for shows outside the typical areas of New York City and Los Angeles, plus the significantly low ratings such shows received in Miami Beach, the remaining shows were moved to Los Angeles to regain traction, but never did. Diller eventually sold the TV assets to Univision after rejecting a bid from The Walt Disney Company. The USA Network and its assets were later sold off to Vivendi. Diller retained the assets of the Home Shopping Network and the subsequent Internet assets he acquired later to bolster the HSN Online stable that later became IAC/InterActiveCorp.
2000s
Diller was the Chairman of Expedia and the Chairman of IAC/InterActiveCorp, an interactive commerce conglomerate and the parent of companies including HomeAdvisor, Match.com, Citysearch, and Connected Ventures, home of Vimeo and CollegeHumor. In 2005, IAC/InterActiveCorp acquired Ask.com, marking a strategic move into the Internet search category. He stepped down as Chief Executive Officer of IAC/InterActiveCorp on December 2, 2010.
The new headquarters for the IAC/InterActiveCorp, IAC Building was designed by Frank Gehry and opened in 2007 at 18th Street and the West Side Highway in Manhattan's Chelsea neighborhood. The western half of the block is dedicated to the building, which stands several stories taller than the massive Chelsea Piers Sporting complex just across the West Side Highway. The extra floors guarantee a panoramic Hudson River view from Diller's sixth-floor office.
Diller has been on the board of Coca-Cola since 2002.
In 2003, on the PBS TV program NOW with Bill Moyers, Diller vocalized a strong warning against media consolidation. In the interview he referred to media ownership by a few big corporations as an oligarchy, saying the concentration strangles new ideas.
Diller was "the highest-paid executive [of 2005 fiscal year]" according to a report by The New York Times on Thursday, October 26, 2006 with a total compensation package in excess of $295 million (mostly from stock). In an opinion article in the New York Times of Nov 7, 2006, Nicholas D. Kristof awarded him his annual Michael Eisner Award, consisting of a $5 shower curtain, for corporate rapacity and laziness.
"The Killer Dillers"
Diller is responsible for what the media dubs "The Killer Dillers" – people whom Diller mentored and who later became big-time media executives in their own right. Examples include Michael Eisner (who was President & COO of Paramount Pictures while Diller was Chairman & CEO of Paramount Pictures, who went on to become Chairman & CEO of The Walt Disney Company), Dawn Steel (future head of Columbia Pictures and one of the first women to run a major movie studio, who worked under Diller at Paramount), Jeffrey Katzenberg (head of DreamWorks Animation, principal of DreamWorks SKG, former head of Walt Disney Studios, and a head of production of Paramount under Diller), Garth Ancier, President of BBC America, and Don Simpson, who was President of Production at Paramount under Diller and Eisner and later went on to run a production company based on the Disney lot with Jerry Bruckheimer.
Diller worked with Stephen Chao at Fox Television Network, whom he later hired as President of Programming and Marketing at USA Network. Julius Genachowski, chairman of the Federal Communications Commission, served as Diller's General Counsel during their tenure at USA Broadcasting, and again as Chief of Business Operations and a member of Barry Diller's Office of the Chairman at IAC/InterActiveCorp.
Personal life
In 2001, Diller married fashion designer Diane von Fürstenberg, mother of Alexander von Fürstenberg and Tatiana von Fürstenberg. He is a member of the Democratic Party and supporter of related political causes. As of October 2015, Diller's estimated net worth was $2.6 billion.
Philanthropy
In 2011, the Diller-von Furstenberg Family Foundation announced a donation of $20 million to support the completion of the High Line park project in Manhattan.
In 2012, Diller donated $30 million to the Hollywood Fund, which provides health and social care to retired individuals from the show-business world.
In 2015, Diller and his wife committed to donate US$113 million toward a floating public park and performance space on a pier in the Hudson River, New York. It is stated to be the largest donation to a public park in New York's history, with the project completion estimated around 2019. Together the couple formed the Diller-von Furstenberg Foundation.
References
Barry Diller Wikipedia
(Text) CC BY-SA