6.5

/

10

Alchetron

3

Rate This





Genre

Comedy




Initial DVD release

June 3, 2008




Country

United States






Music director

Christopher Lennertz


Duration




Language

English






Director

Jason FriedbergAaron Seltzer


Release date

January 25, 2008 (2008-01-25)




Writer

Jason Friedberg, Aaron Seltzer




Initial release

January 24, 2008 (New Zealand)




Directors

Aaron Seltzer, Jason Friedberg




Cast

Sean Maguire (Leonidas), Carmen Electra (Königin Margo), Ken Davitian (Xerxes), Kevin Sorbo (Hauptmann), Diedrich Bader (Traitoro), Method Man (Persian)


Similar movies

Interstellar

,

Blackhat

,

Mission: Impossible – Ghost Protocol

,

300

,

Salt

,

3 Days to Kill




Tagline

The Bigger the Hit, The Harder They Fall
Meet the spartans official trailer
When Xerxes (Ken Davitian), the evil god king of Persia, sends his massive army to Sparta, King Leonidas (Sean Maguire) and 13 strapping warriors rise up to defend their homeland. Leonidas, Captain (Kevin Sorbo) and the rest face down dancing Persians, bad punch-lines and celebrity look-alikes.
Contents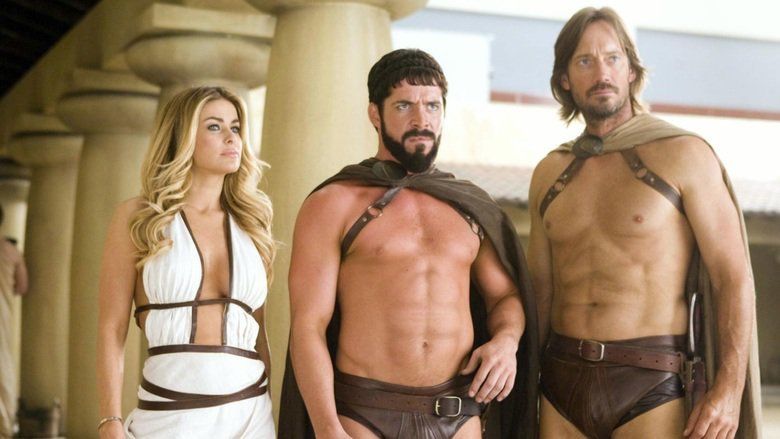 Meet the Spartans is a 2008 American parody film directed by Jason Friedberg and Aaron Seltzer. Similar to past movies, such as Scary Movie, Date Movie, and Epic Movie, it directs parodies at various films. Although it references many films, TV shows, people and pop cultural events, it focuses mainly on the 2007 film 300. It opened #1 in the US box office, despite receiving overwhelmingly negative reviews. The film stars Sean Maguire, Carmen Electra and Kevin Sorbo as The Captain.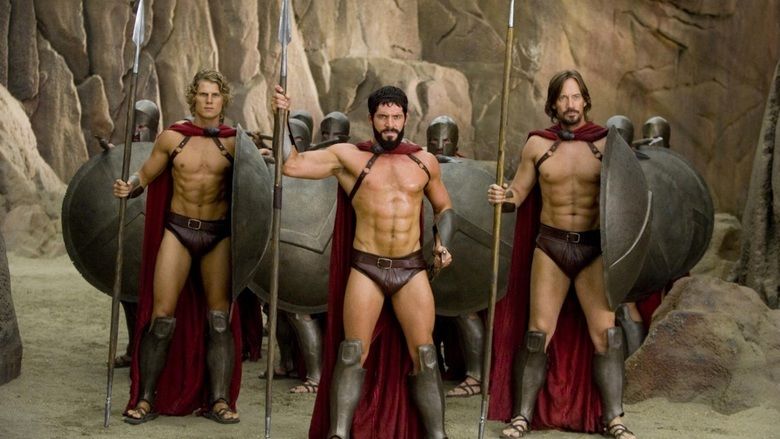 From the creators of Scary Movie and Date Movie comes this tongue-in-cheek parody of the sword-and-sandal epics, dubbed Meet the Spartans. The 20th Century Fox production was written and directed by the filmmaking team of Jason Friedberg and Aaron Seltzer. Sure, Leonidas may have nothing more than a cape and some leather underwear to protect him from the razor-sharp swords of his Persian enemies,
Plot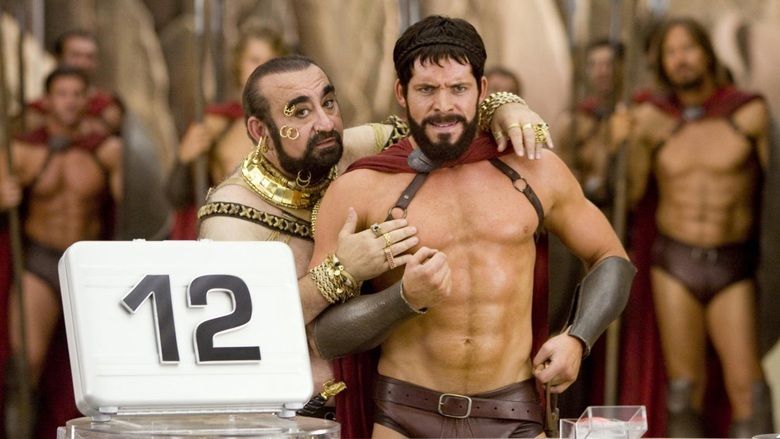 The film opens with a Spartan elder inspecting an ugly, talking baby (an ogre from Shrek the Third); it is abandoned to die for its deformity. A second baby, who is Vietnamese, is adopted by Brad Pitt and Angelina Jolie. Baby Leonidas is then inspected, having a six-pack, biceps and beard from birth. He is accepted as a Spartan and prepared for kinghood through his childhood training, from fighting his grandmother to enduring torture (a la Casino Royale). Leonidas (Sean Maguire) is then cast out into the wild, and survives the harsh winter and a gangsta penguin (Happy Feet). Returning a king for his inauguration wearing a penguin skin hat, Leonidas sees Margo (Carmen Electra) erotically dancing and asks her to marry him, to which she responds by giving him the combination to her chastity belt.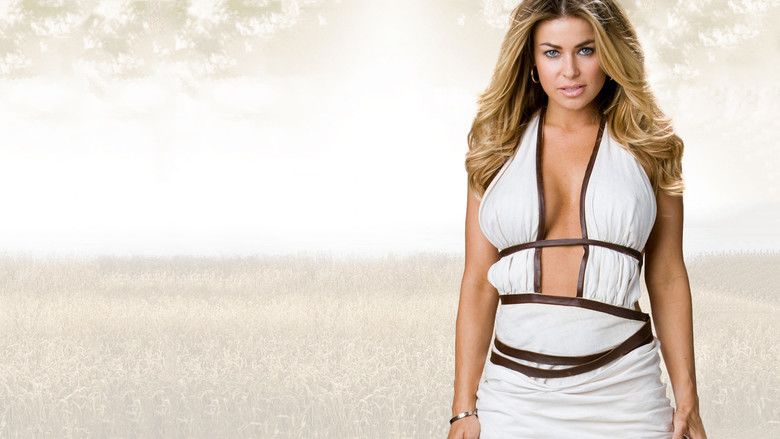 Years later, Leonidas is training his son when Captain (Kevin Sorbo) informs him that a Persian messenger has arrived. Accompanied by the Spartan politician Traitoro, the messenger has come to present Xerxes demands for Spartas submission. Leonidas arrives to greet the messenger in the Spartan way (high-fives for the women and open mouth tongue kisses for the men). After growing angry with both the messengers disrespect and finding him making out with his wife, Leonidas kicks him into the pit of death. Despite "Traitoros" advice that the messengers guards are now needed to convey the actual message, Leonidas kicks them in as well. Afterwards, he dumps in several other people he simply dislikes, including Britney Spears (Nicole Parker), Kevin Federline, Sanjaya Malakar and the judges for American Idol before having Ryan Seacrest fling himself in. Resolving to face the Persians, Leonidas visits the Oracle, for any advice. The Oracle, Ugly Betty, reveals that Leonidas will die should he go to war. After reaching a decision while spending the night with his wife, Leonidas meets the soldiers assembled for his departure to Thermopylae, and finds that only 13 (not 300) were accepted in the army, since there were stringent specifications to be accepted— "Hunky with deep Mediterranean tans, hot bods, and well-endowed". Three among them include Captain, his son, Sonio, and a slightly unfit Spartan named Dilio, who, as the Captain states, "Has a lot of heart...and nice man boobs." Once at the Hot Gates, they encounter the deformed Paris Hilton (also played by Parker), who tells Leonidas and the Captain about a secret goat path above the Hot Gates that Xerxes could use to outflank the Spartans. When she asks to be made a Spartan soldier, Leonidas rejects her as unqualified due to her inability to use a spear correctly. Leonidas and his platoon soon face off with Xerxes messenger and his Immortals, beating them in a dance contest before driving them off a cliff. Xerxes (Ken Davitian), who, is described as, "sort of looked like that fat guy from Borat", impressed, personally approaches Leonidas and attempts to bribe him. The Spartan king declines, saying that he will instead make him fall. The Spartans then face the Persian army in a "Yo Momma" fight. The Spartans end with a victory, in spite of Dilio having his eyes scratched out.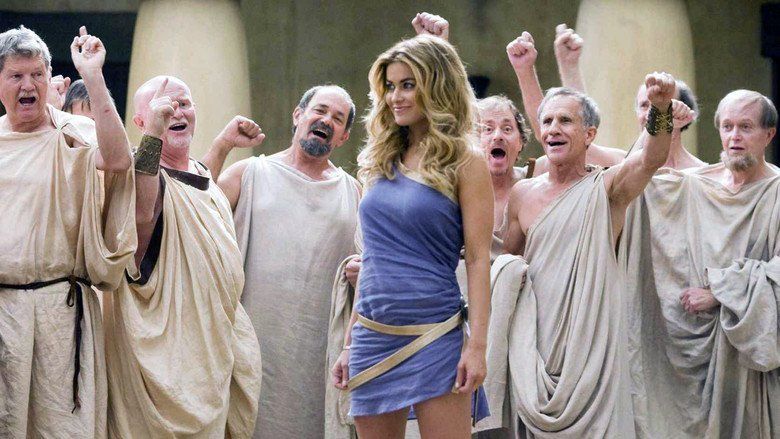 Though victory seemed to be in the Spartans grasp, Paris Hilton betrays the Spartans and reveals the location of the goat path to Xerxes in return for various gifts. Using a CGI army (with the blue screen blatantly shown), Xerxes meets the twelve remaining Spartans and the war is on. Meanwhile, back in Sparta, Queen Margo has several confrontations with Traitoro, because he is the vital vote in sending more troops to assist her husband. Following her address to the Council, Traitoro publicly betrays the Queen. The Queen then "unleashes a venomus rage" and Traitoro turns into sand. She defeats him in battle using a dust buster. Evidence is shown he is a traitor, uniting the council with the queen. At the Battle of Thermopylae, the Persians introduce their secret weapons: Ghost Rider and Rocky Balboa, who kills Sonio with a decapitating uppercut before his father avenges him with Botox poisoning. But when Captain is struck down by Xerxes, Leonidas pursues Xerxes and plays Grand Theft Auto. Managing to find the "Transformer Cube", Xerxes uses it in a car to become "Xerxestron" as he shows off his powers to access the "Leave Britney Alone!" video on YouTube. However, Xerxestron trips on his extension cord, fulfilling Leonidas vow that he would fall at the cost of himself and surviving Spartans being crushed. The blind Dilio, who left prior to the final battle, eventually returns to Sparta to tell of Leonidas final moments. A year later, Dilio leads a force of one hundred real Spartans and several thousand CGI-ones to defeat the Persians, but the blind warrior ends up going the wrong way. They end up in Malibu where they knock Lindsay Lohan down as she is leaving rehab (again).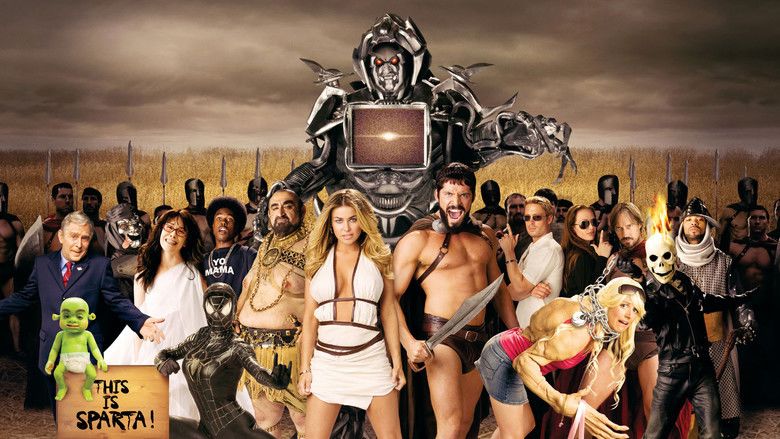 The film ends with a musical number set to Gloria Gaynors "I Will Survive" performed on American Idol by all of the characters in the film.
Box office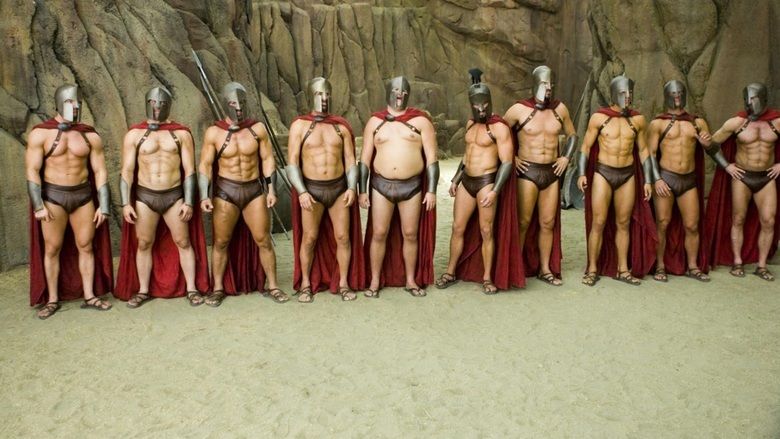 Meet the Spartans opened at number one at the US box office, grossing $18,505,530 over its opening weekend, narrowly edging out fellow newcomer Rambo, which was briefly parodied in the credits of this film. The film dropped 60.4% in its second weekend grossing $7,336,595 expanding to 2643 theaters while ranking fourth at the box office. The film grossed $38,233,676 in the United States and Canada and grossed $45,787,889 Internationally, adding up to a Worldwide gross of $84,021,565.
Critical reception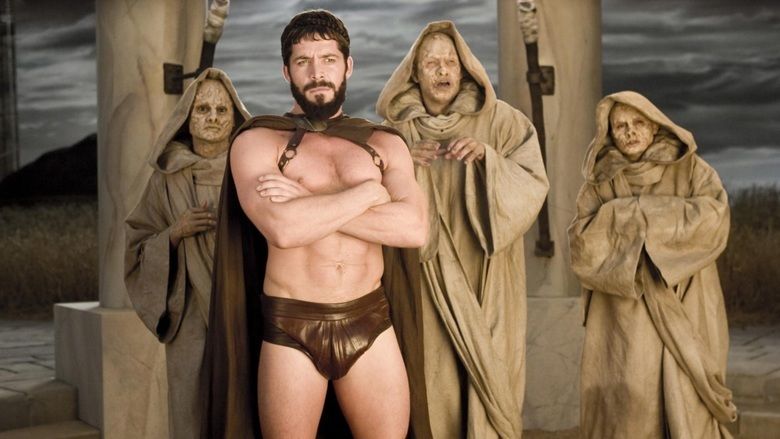 The film received overwhelmingly negative reviews from critics. Rotten Tomatoes ranked the film 25th in the 100 worst reviewed films of the 2000s, with a rating of a mere 2%. Metacritic reported the film had an average score of 9 out of 100, based on 11 reviews — indicating "overwhelming dislike" and being the worst received film by the director on the site.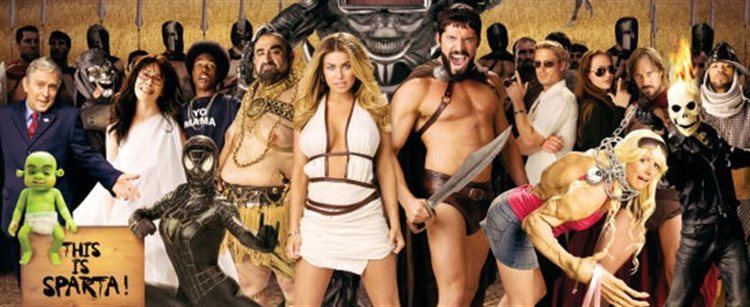 One reviewer in Scotlands The Sunday Herald gave the film a score of zero, as did Irelands Day and Night while an Australian newspaper review described it as being "as funny as a burning orphanage". The Radio Times said "After enduring the torturously unfunny Date Movie and Epic Movie, one could be forgiven for concluding that the art of cinematic parody was in terminal decline. This latest installment in Friedberg and Seltzers franchise hammers a final nail into the coffin with an utterly atrocious collection of imbecilic skits... its junk-food cinema at its worst. One cringes to think what future cultural historians will make of it… and us." In London, The Times reviewer Wendy Ide suggested that the producers of the film were not aiming for laughs but "a simian grunt of recognition from an audience that must have been practically brain-dead to fork out £10 to see a film that can't even master the concept of out-takes?". This film was the lowest-rated of the 2008 film season.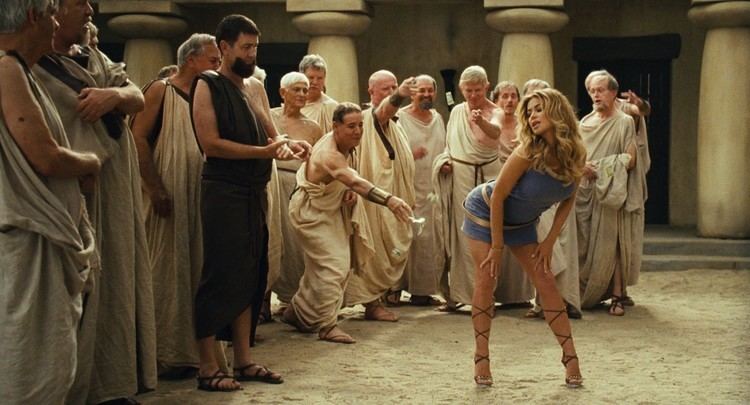 Most of the films criticism consisted of not having many actual jokes and instead having an over-reliance on pop culture references. Several recurring gags were criticized for being overused, such as throwing various celebrities down the Pit of Death or the ambiguous sexuality of the Spartans.
The films score by Christopher Lennertz was commended by Christian Clemmensen from Filmtracks.com, who considered it one of the biggest "guilty pleasures" of 2008.
On January 21, 2009, the film received five nominations for the 29th Golden Raspberry Awards: Worst Picture (jointly with Disaster Movie), Worst Supporting Actress (Electra), Worst Director, Worst Screenplay, and Worst Prequel, Remake, Rip-Off, or Sequel.
Home media
The film was released on Blu-ray Disc and DVD on June 3, 2008, in an "Unrated Pit of Death" Edition and a PG-13/theatrical release of the film. The theatrical cut does not include extras but includes widescreen and full screen versions on one dual disc. A "ruder & cruder" version was later released in the UK on August 18.
References
Meet the Spartans Wikipedia
(Text) CC BY-SA
Meet the Spartans IMDb
Meet the Spartans themoviedb.org