The film was heavily panned by critics, and is considered one of the worst of all time.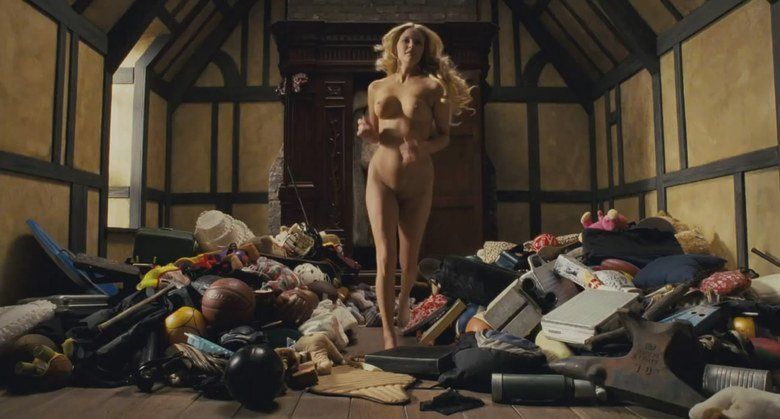 Lucy (Jayma Mays) finds that her adoptive father (David Carradine), a museum curator, has been attacked by Silas (Kevin Hart). Before dying, he gives clues which lead her to a "Golden Ticket" in a vending machine candy bar. During "comedic" situations, Golden Tickets are found by other orphans, which include Edward (Kal Penn), a disillusioned monk trainee; Susan (Faune Chambers), a displaced adopted girl; and Peter (Adam Campbell), a mutant at Mutant Academy who is often teased for his chicken-like wings. All four meet up at Willy's Chocolate Factory. Willy (Crispin Glover) reveals his plot to use them all as a special ingredient in his treats.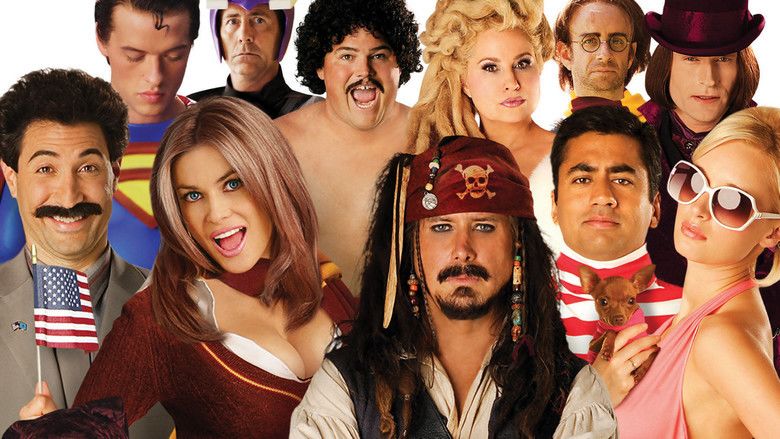 In an effort to hide from the maniacal Willy, Lucy finds a wardrobe. On the other side, in the middle of a wintry forest, she finds Mr. Tumnus (Hector Jimenez), who welcomes Lucy to Gnarnia and warns her of danger. The others follow Lucy to Gnarnia, and Edward meets the White Bitch (Jennifer Coolidge). She convinces him to trap the other orphans in order to become the king of Gnarnia in her White Castle. All four go to Tumnus' house, where they discover that they are all related to one another, and that the White Bitch killed their parents. They ally themselves with Harry Beaver (Katt Williams), Tumnus' life partner, to defeat the White Bitch.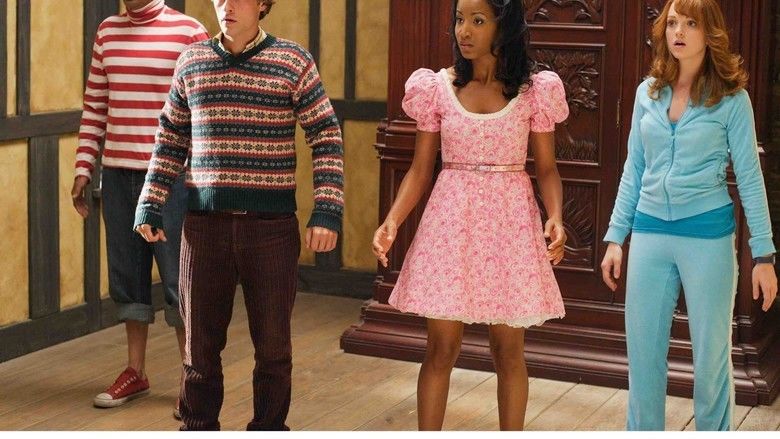 Edward sneaks off to the White Bitch's castle and refuses to tell her where the others are. She flashes him her breasts, hypnotizing him into giving up the information on the orphans, then imprisons him. The White Bitch sends Silas after the trio; Tumnus apparently sacrifices himself to ensure their safety. Afterwards, the orphans meet a graying Harry Potter (Kevin McDonald), along with a balding Ron Weasley (George Alvarez) and a pregnant Hermione Granger (Crista Flanagan) at Hogwarts, and other characters from famous movies. They all help Lucy, Susan, and Peter train for the war against the White Bitch. Meanwhile, the White Bitch reveals her plans to create a new continent for her followers via a magic crystal. Edward escapes with the assistance of Captain Jack Swallows (Darrell Hammond), only to find out it was a ruse as Jack, the Bitch's old enemy, needs intelligence out of Edward. Jack is then stabbed by the White Bitch as the magic crystal is thrown in the ocean and grows, putting the Bitch's plan in motion.
Upon finishing their training, Lucy, Susan, and Peter head to the camp of Aslo (Fred Willard). Aslo agrees to help Edward, and he manages to kill Silas, but while breaking Edward out, Aslo is slain by the White Bitch. As the orphans have a pre-battle party with their allies, Susan gets drunk and vomits everywhere. Their army is disgusted enough that nobody shows up to help the orphans the next day. The four siblings engage Jack, who is using a giant wooden wheel, in battle and are defeated. Peter then finds a magic remote and uses its powers to save his siblings. Together, they kill the army, defeat the White Bitch, and stop her plan. Peter declares the White Bitch will receive a fair and just trial in the new Gnarnia, but Jack's wheel accidentally crushes her. The four are crowned the new rulers of the land. Tumnus then shows up, having survived his battle. Decades later, the four now-elderly rulers find the wardrobe again and go through it. They appear moments after they had left, young again. They meet Borat (Danny Jacobs), who congratulates them on a happy ending, but then, the four are accidentally run over by Jack's wheel.
The unrated, longer version (released in the United Kingdom as the "Rude & Crude Unseen Version") of the film features some scenes not shown in the theatrical version. In the last scene, Willy Wonka, instead of Borat, comes in and says: "I told you it was going to be an epic adventure." Willy Wonka then goes in the wardrobe and puts out a "do not disturb" sign that refers to the girl in the wardrobe. The Oompa-Loompas come in and start singing the Willy Wonka theme song. The four are then crushed by the wheel. Also, during the scene where Lucy is crushed under the junk that falls out of the "Narnia" closet, the girl who runs out is nude, as opposed to wearing a bikini. In the Snakes on a Plane scene, when the Samuel L. Jackson lookalike yells, he replaces "goddamn" with "motherfuckin'". In the sex scene with Mystique, Peter follows big hooters with the words silver dollar nipples.
Epic Movie debuted at number one at the box office with a gross of $18.6 million over the opening weekend. As of May 8, 2007, the film has grossed $86,865,564, with $39,739,367 of that amount earned domestically, despite negative reviews from critics. The film was an economic success for its producers not least because it had a comparatively low budget, estimated at $20 million (the same as Date Movie).
Epic Movie was panned by critics. On Rotten Tomatoes the film has an approval rating of 2% based on 64 reviews with an average rating of 2.3/10. The site's critical consensus reads, "A crude comedy with nothing new or insightful to say about the subjects it satirizes." On Metacritic, the film has a score of 17 out of 100 based on 17 critics, indicating "overwhelming dislike". Audiences polled by CinemaScore gave the film an average grade of "C-" on an A+ to F scale.
A. O. Scott of The New York Times called the film "irreverent and also appreciative, dragging its satiric prey down to the lowest pop-cultural denominator" and added, "The humor is coarse and occasionally funny. The archly bombastic score . . . is the only thing you might call witty. But happily, Jennifer Coolidge and Fred Willard show up . . . to add some easy, demented class." Mick LaSalle of the San Francisco Chronicle thought "only a complete idiot could think Epic Movie is remotely funny or worth making at all." Describing it as "so bereft of anything resembling wit or inspiration", he wondered, "What were the perpetrators, uh filmmakers, thinking?" In the Los Angeles Times, Alex Chun called the film "nothing more than a disjointed series of scenes and references cobbled together as a backdrop for sophomoric humor," and Ronnie Scheib of Variety said it was "epically unfunny" and "unlikely to join the list of blockbusters it lampoons." The Radio Times said "There's very little that's epic about this senseless parody, but then there's very little that's funny about it, either... It's mind-numbingly, tediously unamusing and is so devoid of imagination it even parodies self-mocking films."
The film was released on DVD on May 22, 2007, in an unrated version, and a theatrical version as well. As of late 2009, 1,040,120 DVDs were sold, bringing in $16,807,388.