Role

Model · carmenelectra.com

Years active

1990–present







Full Name

Tara Leigh Patrick

Born

April 20, 1972 (age 48) (

1972-04-20

)

Occupation

Actress, model, dancer, television personality, singer, entertainer

Parents

Patricia Patrick, Harry Patrick

Movies and TV shows





Similar

Dave Navarro, Dennis Rodman, Pamela Anderson




Profiles



Scary Movie - Carmen Electra
Tara Leigh Patrick (born April 20, 1972), better known by her stage name Carmen Electra, is an American Glamour model, actress, television personality, singer, and dancer. She began her career as a singer after moving to Minneapolis, Minnesota, where she met Prince, who produced her debut record. She later relocated to Los Angeles, California, to pursue a career as an actress, gaining notoriety for her role as Lani McKenzie on the television series Baywatch.
Contents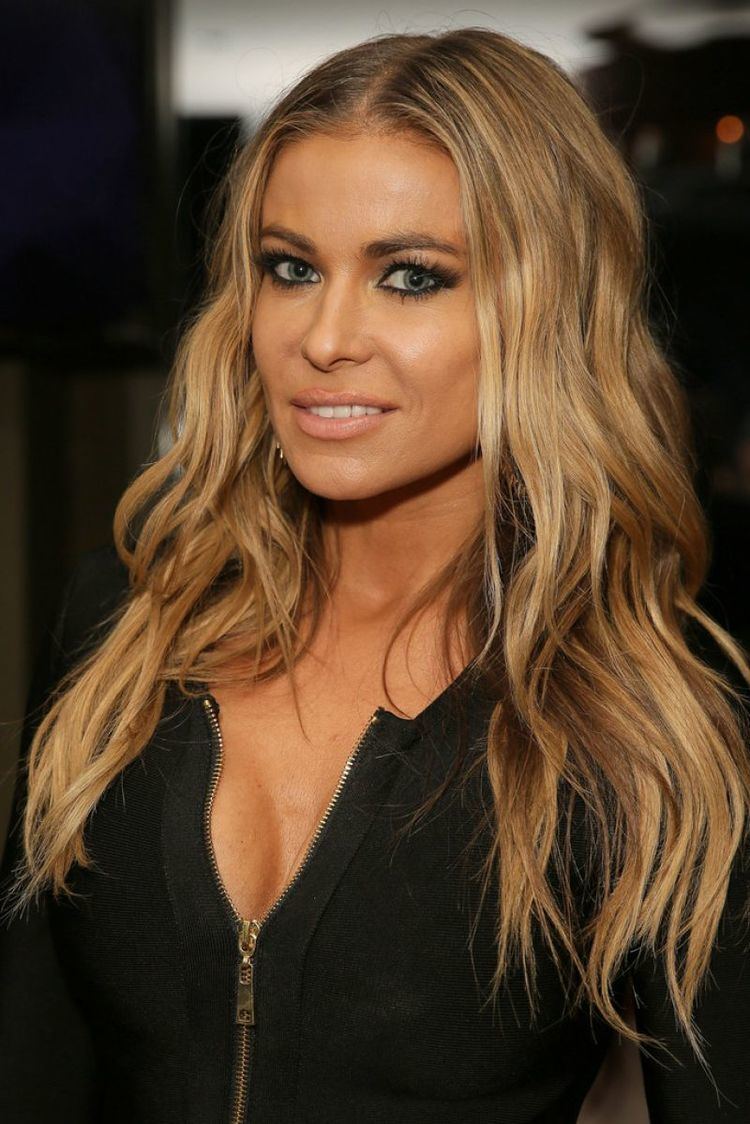 She made her film debut in the horror comedy American Vampire (1998), and has had roles in multiple parody films, including Scary Movie, Date Movie, Epic Movie, Meet the Spartans, and Disaster Movie. Electra has also appeared as a model in Playboy magazine, and worked as a dancer with The Pussycat Dolls.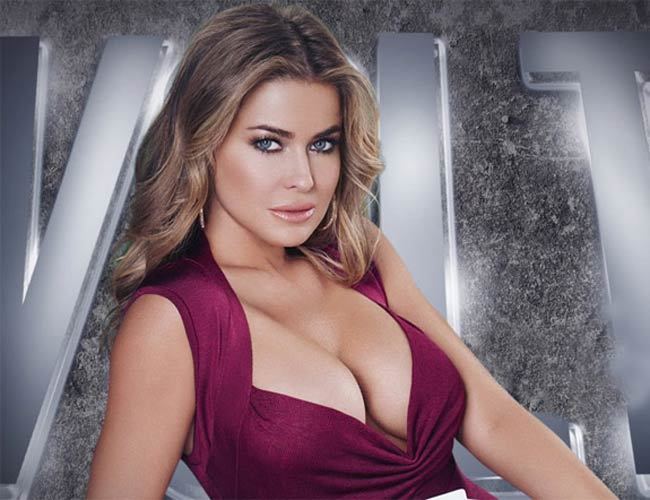 Carmen Electra | The Eric Andre Show | Adult Swim
Early life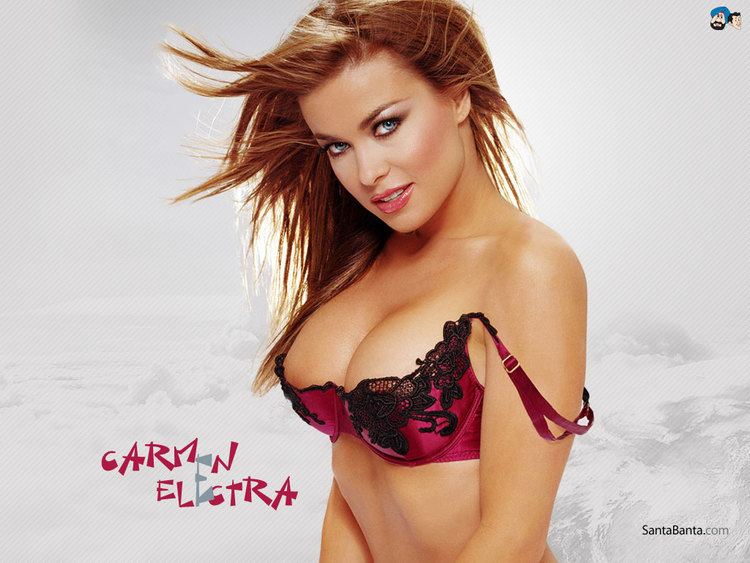 Carmen Electra was born Tara Leigh Patrick on April 20, 1972 in Sharonville, Ohio to Harry Patrick, a guitarist and entertainer, and his wife Patricia (d. 1998), a singer. The youngest of six children (she has four brothers and one sister), Electra attended Ann Weigel Elementary School and studied dance under Gloria J. Simpson at Dance Artists studio in Western Hills until age nine, when she enrolled in the School for Creative and Performing Arts (SCPA), a magnet arts school in the Cincinnati Public School District. There, she was an older classmate of Nick Lachey, with whom she appeared in a production of Peter Pan. Electra, who told People Magazine in 1997 that she'd "wanted to dance on Broadway," graduated from Princeton High School in Sharonville in 1990, having transferred there from SCPA two years prior. Additionally, Electra attended and graduated from Barbizon Modeling and Acting School in Cincinnati.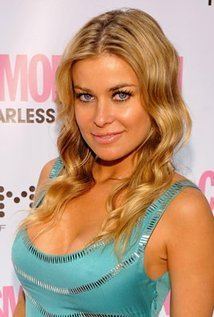 Electra has English, Irish, German, and Dutch ancestry, and was very close to her family. She said of her mother, "My mom was my rock," and described her older sister Debbie as being "like a second mother to me." After Debbie moved to Illinois, Electra said her life "revolved around my mom. She was my best friend, in my life 24/7 whether I wanted her there or not."
Beginnings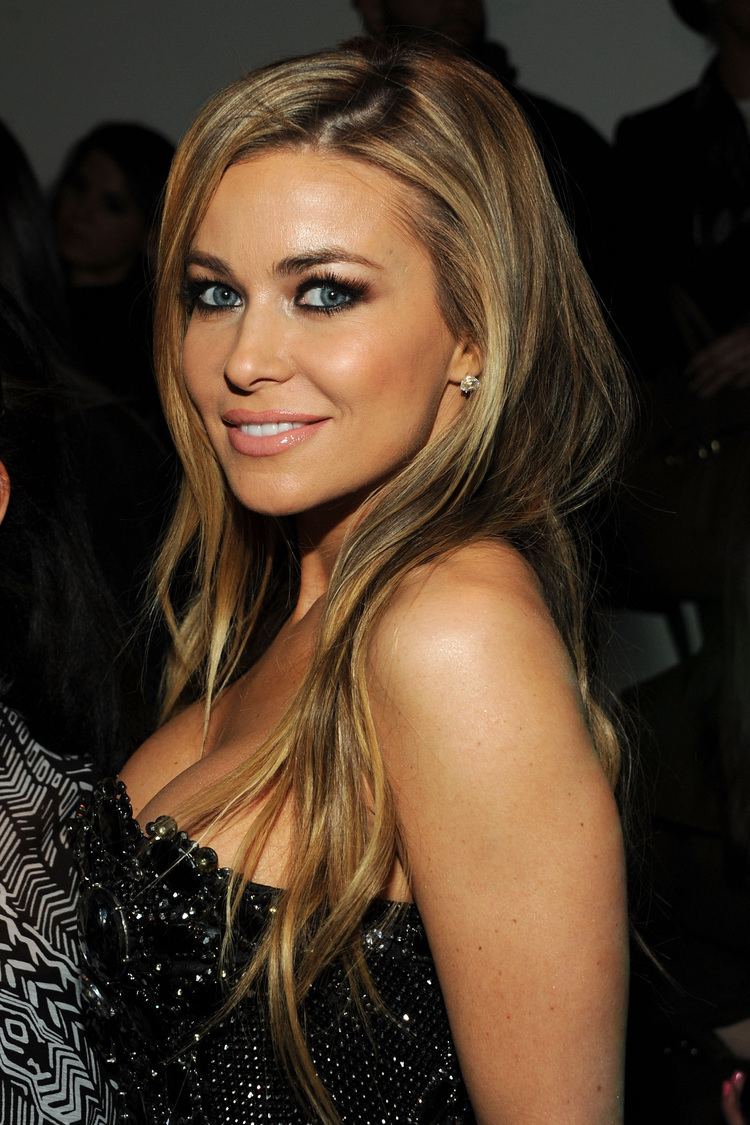 Electra started her professional career in 1990 as a dancer at Kings Island in Mason, Ohio, in the show "It's Magic", one of the more popular shows in the park's history. In 1991, she moved to Minneapolis, Minnesota, where she met singer and songwriter Prince. Soon after, Electra signed a recording contract with Prince's Paisley Park Records and began a short-lived singing career. During her time at Paisley Park Records, she officially became known as Carmen Electra.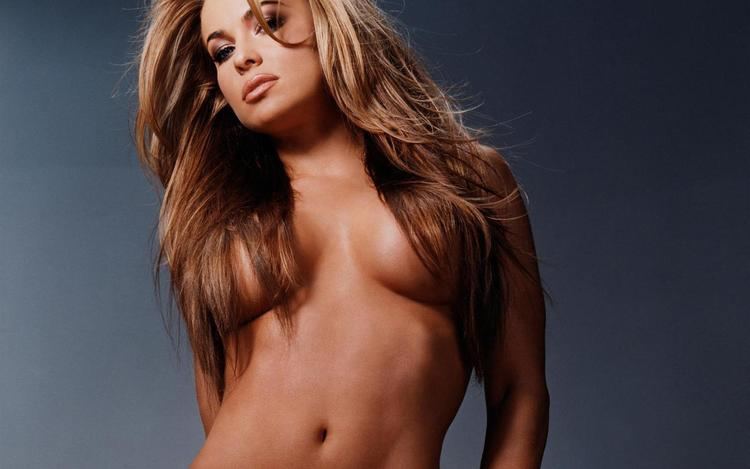 In 1995, Electra started appearing in television shows. In May 1996, she was featured in a nude pictorial in Playboy magazine, the first of several. This exposure led to higher profile television appearances, including Baywatch (cast member in 1997–1998, as Lani McKenzie) and MTV's Singled Out. She returned to Baywatch for the 2003 reunion movie, Baywatch: Hawaiian Wedding.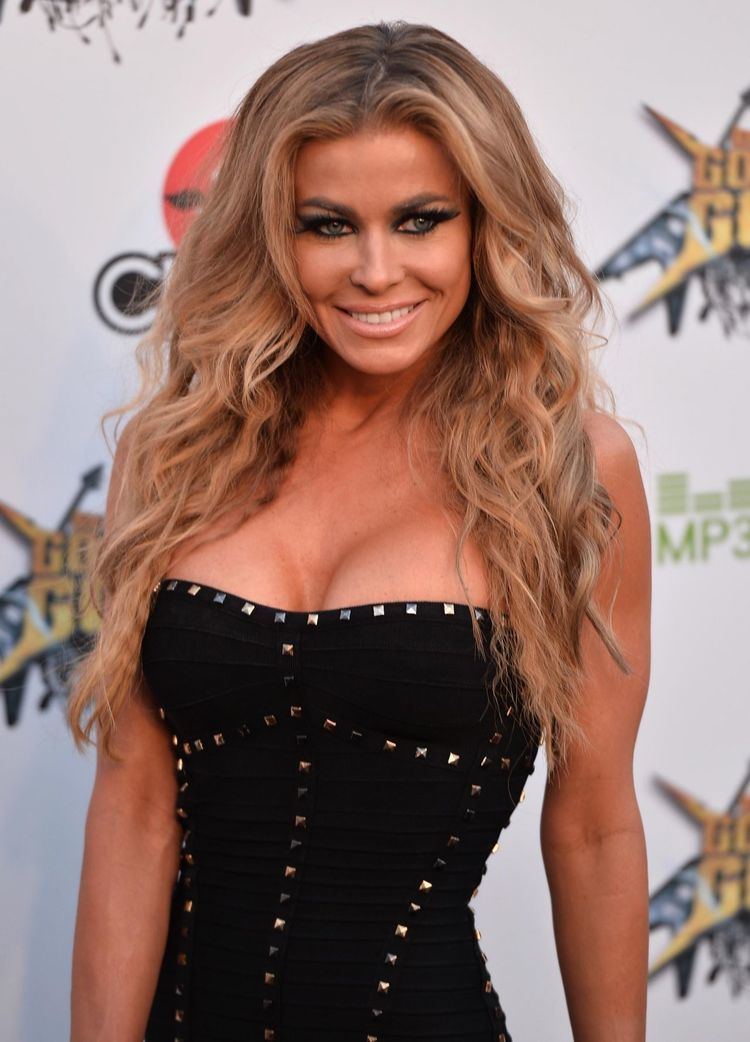 Electra was featured in Playboy four more times: June 1997, December 2000, April 2003, and the January 2009 anniversary issue. She was on the cover of the last three of these issues.
In 1997, Electra appeared in the films American Vampire and Good Burger (1997).
In 1997, Electra modeled for the covers of the comic books Razor and the Ladies of London Night by London Night Studios. Electra appeared in commercials for Maxim Men's Hair Color products (2004–2005). In 2006, Electra signed on as the spokesmodel for Ritz Camera Centers, appearing in their television and print ads with CEO David Ritz. She is featured in some video spoofs of lonelygirl15 that advertised Epic Movie. That same year she appeared as the face and spokesperson for Max Factor cosmetics in their television and print ads. In 2007, Electra became a published author with the release of her book, How to Be Sexy. She is the oldest cover girl in the publication history of FHM Magazine.
In 1999, she appeared in the Bloodhound Gang's music video of "The Inevitable Return of the Great White Dope". That same year she appeared in the film The Mating Habits of the Earthbound Human.
Film and other work
Electra's 2000s feature film appearances include the horror film Scary Movie (2000). In 2004 she appeared in the remake of the 1970s TV show Starsky & Hutch (2004), for which she won an MTV Movie Award for Best Kiss. Her subsequent films during that decade include Cheaper by the Dozen 2 (2005); Scary Movie 4 and Date Movie in 2006; Epic Movie (2007); and Meet the Spartans and Disaster Movie in 2008.
In 2002, an extinct species of fly was named Carmenelectra shechisme in honor of Electra's "splendid somal structure".
In 2004, Electra appeared as characters in the video game Def Jam: Fight for New York and as one of the celebrity challenges in the video game ESPN NFL 2K5.
In 2005, she appeared in an episode of House (series 1, ep. 21), in which she portrayed herself as an injured golfer and an injured farmer, playing out House's fantasy. That same year, she joined the voice cast of the animated series Tripping the Rift, replacing Gina Gershon as the voice of the sexy android "Six". Also in 2005, she began the Naked Women's Wrestling League, acting as the commissioner for the professional wrestling promotion. In late 2006, Electra was featured in commercials by Taco Bell.
Electra appeared as a guest judge on So You Think You Can Dance Season 8 on July 6, 2011. She appeared along with regular series judges Nigel Lythgoe and Mary Murphy and fellow guest judge Travis Wall. In 2012, Electra joined Britain's Got Talent as a guest judge for the auditions staged in London, she acted as a replacement for Amanda Holden, who was absent due to complications following child birth.
Personal life
In August 1998, Electra's mother died of brain cancer, and two weeks later, her older sister, Debbie, died of a heart attack. During this time, Electra had been dating NBA star Dennis Rodman. She and Rodman wed in November 1998 at Little Chapel of the Flowers in Las Vegas, Nevada. Nine days later, Rodman filed for annulment, claiming he was of "unsound mind" when the pair wed. Electra explained, "It's easy to get caught up in a moment. You think it's romantic, but then you realize, God, we did it in Vegas? It's like getting a cheeseburger at a fast-food restaurant." The couple reconciled and celebrated New Year's Eve together, but four months later they mutually agreed to end their marriage in April 1999 under "amicable circumstances."
Five years later, Electra gave an interview to Glamour in which she admitted that she married Rodman in 1998 in direct response to the numbing emotional pain of having lost both her mother and sister:
I was just going through the motions. I was completely numb. At the time, I was dating Dennis Rodman. He was such a fun person to be around, and we went out every night. I remember thinking, this is my out. I'm just going to have fun, and I'm not going to worry about anything. Right after my mom and sister died, I flew to Las Vegas and Dennis and I got married. I guess I was trying to cling to whatever I had. I'd lost my mom and my sister; I didn't want to lose anyone else. We were married for about five months. When I started going through some really hard times with Dennis, I became addicted to feeling that pain instead of dealing with my feelings about my mom and sister. But at some point, I realized I had to stop blaming him. So I got out of my marriage and started reading a lot of self-help books and watching Oprah [Winfrey]. And one day Oprah said, In order to heal, you have to feel. At that moment I realized I wasn't letting myself feel what I needed to.
On November 22, 2003, Electra married Dave Navarro, lead guitarist for the rock band Jane's Addiction. The couple documented their courtship and marriage in an MTV reality television show called 'Til Death Do Us Part: Carmen and Dave. On July 17, 2006, she and Navarro announced their separation, and Electra filed for divorce on August 10, 2006; it was finalized on February 20, 2007.
In April 2008, Electra's representative confirmed that she was engaged to Rob Patterson, a member of the nu metal band Otep and hard rock band Filter. Despite remaining engaged for several years, the couple did not wed and in 2012, she appeared as one of the celebrity bachelorettes on the TV dating show The Choice. Electra briefly dated Simon Cowell from December 2012 to February 2013.
Electra is godmother to Lyrik London, the son of actor Jeremy London and his estranged wife Melissa Cunningham.
Charity work
Carmen Electra organized a fundraiser for Head to Hollywood, a non-profit organization which offers support to brain tumor survivors. Other charities which she supports include Elevate Hope, a charity which supports abused and abandoned children, and the HollyRod Foundation, which provides medical, physical, and emotional support to those suffering from debilitating life circumstances, especially Parkinson's disease.
Albums
Carmen Electra, 1993
Singles
"Go Go Dancer", 1992
"Everybody Get on Up", 1993
"Fantasia Erotica", 1993
"Fun", 1998
"I Like It Loud", 2012
"Bigger Dick" (feat. Mams Taylor), 2013
"WERQ", 2014
"Around the World", 2014
References
Carmen Electra Wikipedia
(Text) CC BY-SA