Occupation

Actor




Height

1.91 m




Role

Actor





Name

Matthew Macfadyen




Years active

1995–present




Spouse

Keeley Hawes (m. 2004)





Full Name

David Matthew Macfadyen




Born

17 October 1974 (age 41) (

1974-10-17

) Great Yarmouth, Norfolk, England


Alma mater

Royal Academy of Dramatic Art


Children

Maggie Macfadyen, Ralph Macfadyen




Parents

Martin Macfadyen, Meinir Owen




Movies and TV shows

Pride & Prejudice, The Three Musketeers, Anna Karenina, Spooks, Death at a Funeral


Similar People

Keeley Hawes, Keira Knightley, Joe Wright, Luke Evans, Ray Stevenson
Matthew macfadyen great actor
David Matthew Macfadyen (born 17 October 1974) is a BAFTA award-winning British actor, known for his roles as MI5 Intelligence Officer Tom Quinn in the BBC television drama series Spooks, Mr. Darcy in the 2005 film of Pride & Prejudice and Daniel in the Frank Oz comedy Death at a Funeral. He is also known for portraying John Birt in the political drama Frost/Nixon, as well as Detective Inspector Edmund Reid in the BBC series Ripper Street. In 2015 he starred in the Sky Living series The Enfield Haunting as Guy Lyon Playfair.
Contents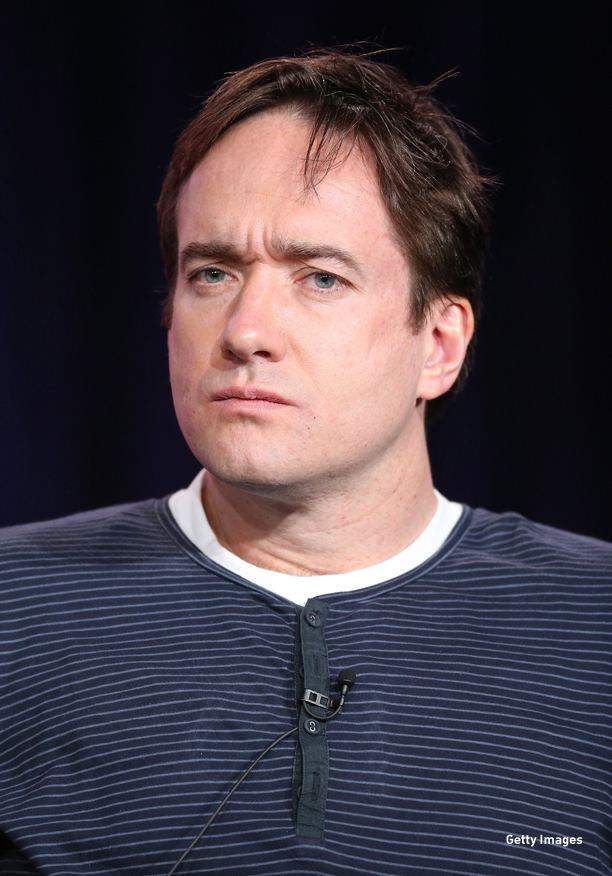 Matthew macfadyen says it was surreal being reunited with keira knightley for anna karenina
Early life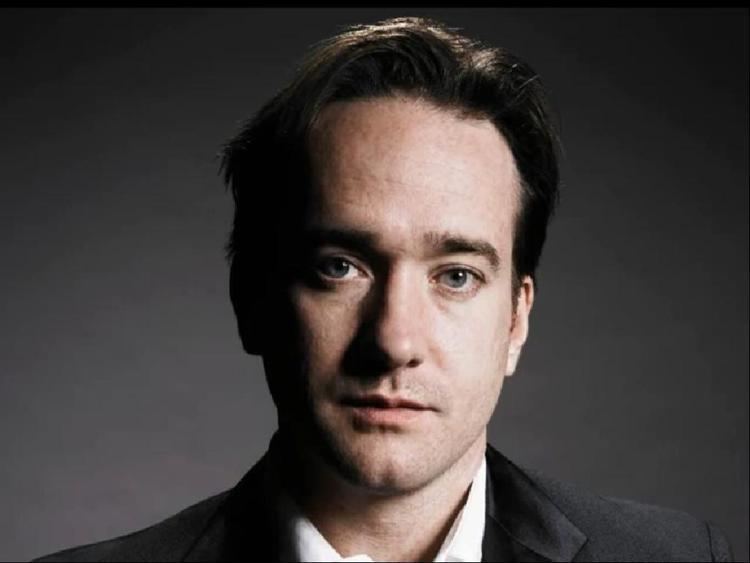 Macfadyen was born in Great Yarmouth, Norfolk, the son of Meinir (née Owen), a drama teacher and former actress, and Martin Macfadyen, an oil executive. His paternal grandparents were Scottish and his maternal grandparents were Welsh. Macfadyen was brought up in a number of places, including Jakarta, Indonesia, as a result of his father's occupation. He attended schools in England (including in Louth, Lincolnshire), Scotland and Indonesia, and went to Oakham School in Rutland, before being accepted to the Royal Academy of Dramatic Art at 17.
Career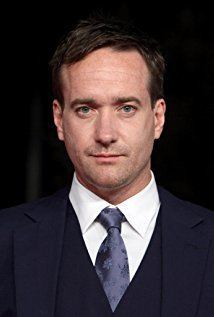 After having studied at the RADA from 1992 to 1995, Macfadyen became known in British theatre primarily for his work with the stage company Cheek by Jowl, for whom he played Antonio in The Duchess of Malfi, Charles Surface in The School for Scandal, and Benedick in Much Ado About Nothing. His Benedick was played as an officer-class buffoon with a moustache and a braying laugh. In 2005, he played Prince Hal in Henry IV, Parts One and Two at the Royal National Theatre, with Michael Gambon in the role of Falstaff. In 2007, he returned to the stage, portraying an American, Clay, a stay at home father with a liberal attitude in the play The Pain and the Itch.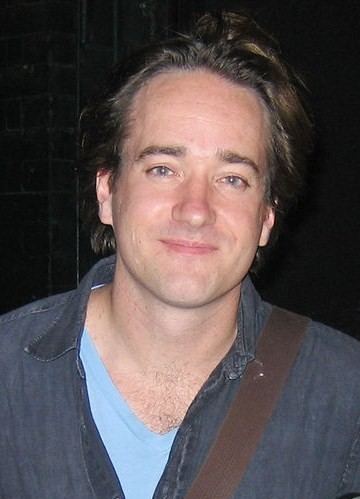 A TV breakthrough came when he appeared as Hareton Earnshaw in an adaptation of Wuthering Heights, screened on the ITV network in 1998. Further television drama work followed, including starring roles in the dramas Warriors (1999) and The Way We Live Now (2001), both for the BBC. Also in 2001, he earned acclaim for his starring role in the BBC Two drama serial Perfect Strangers, which was written and directed by Stephen Poliakoff. In 2002, he starred in The Project, a BBC drama charting New Labour's rise to power. He starred in Spooks, which became a success when screened on BBC One. A longer second season was screened in 2003, and a third season was broadcast in autumn 2004, with him leaving the series in the second episode. The series was aired as MI-5 on the A&E Network. In 2007 he appeared in the one-off Channel 4 drama Secret Life, which dealt with the controversial subject of paedophilia. Matthew won the 'Best Actor' award at the Royal Television Society 2007 Awards for this part, and was nominated for a BAFTA. He also appeared in a short sketch for Comic Relief as the bridegroom in Mr. Bean's Wedding, alongside Rowan Atkinson and Michelle Ryan.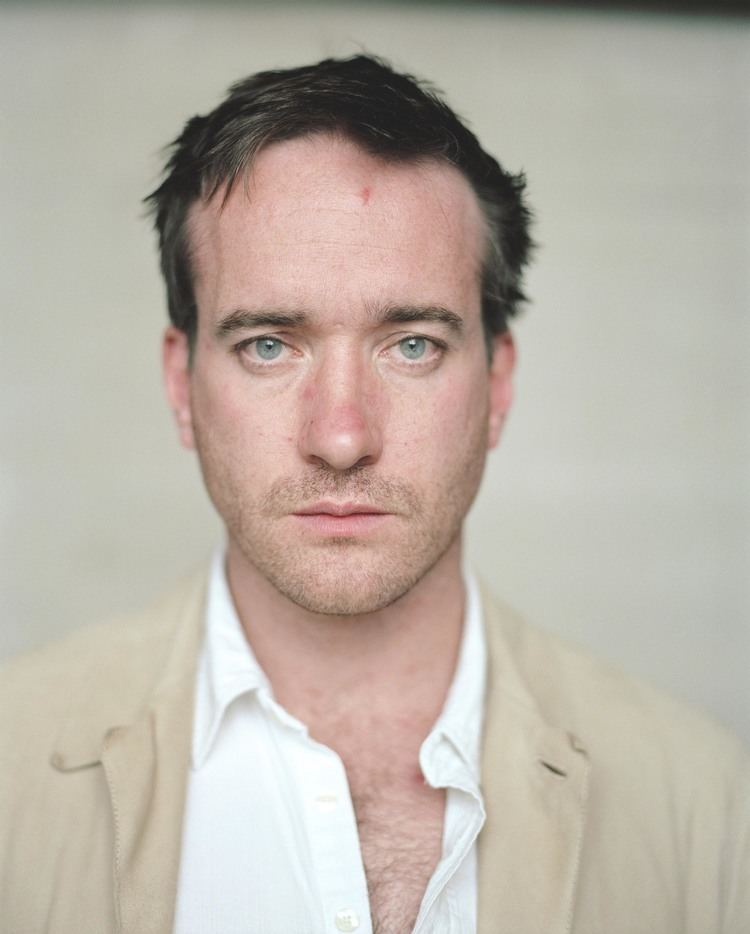 Macfadyen appeared in films including Enigma (released in 2001), and In My Father's Den, for which he received the New Zealand Screen Award for Best Actor. He stars as the romantic lead Fitzwilliam Darcy in an acclaimed adaptation of Pride and Prejudice, released in the UK in September 2005.
Macfadyen starred in Frank Oz's "Death at a Funeral" and the film Incendiary, based on Chris Cleave's novel alongside Michelle Williams and Ewan McGregor. He has also appeared in Ron Howard's film Frost/Nixon, in which he played John Birt. In 2008, he played the male lead Arthur Clennam in the BBC adaptation of Charles Dickens' Little Dorrit. In 2009 Macfadyen appeared alongside Academy Award nominated actress Helena Bonham Carter in the BBC Four movie Enid, based on the life of Enid Blyton, as Hugh Pollock, Blyton's publisher and first husband.
In 2010, he played the Sheriff of Nottingham in Robin Hood. He starred as Prior Philip in the TV serial The Pillars of the Earth, and was the middle-aged Logan Mountstuart in Any Human Heart. In June 2010, Macfadyen won a British Academy Television Award for Best Supporting Actor for his work in Criminal Justice.
In 2011, Macfadyen made a final cameo in the BBC show Spooks, and in 2012, he played Oblonsky in Joe Wright's film, Anna Karenina. In December 2012 he began portraying Detective Inspector Edmund Reid in BBC One's Ripper Street.
In 2013-14 he played Jeeves in the award-winning production of Jeeves and Wooster in Perfect Nonsense at the Duke of York's theatre in the West End of London. The play won the 2014 Olivier award for Best New Comedy.
In 2015 Amazon Prime picked up Ripper Street and after good reviews, it was recommissioned for fourth and fifth seasons. Macfadyen said he was "delighted to be embarking on another dose of Ripper Street - blood and guts, pocket watches and Victorian headgear, wonderfully dark, moving and mysterious story lines from Mr Richard Wardlow." The series also aired in the U.S. on BBC America.
Personal life
In 2002, he began a relationship with his then-married Spooks co-star Keeley Hawes. They were married in November 2004. The couple have two children, daughter Maggie (b. December 2004) and son Ralph (b. September 2006). Macfadyen is stepfather to Hawes's son, Myles, from her previous marriage. The couple are both patrons of the Lace Market Theatre in Nottingham.
Theatre
1994 : The Crimson Island, by Mikhail Bulgakov [ RADA ] (Dymogatsky)
1994 : Lorca's Death, by Ben Benison [ RADA ] (Rafael/Intellect)
1994 : The Feigned Inconstancy, by Marivaux [ RADA ] (Chevalier)
1994 : The Beggar's Opera, by John Gay [ RADA ] (Macheath)
1995 : One Flew Over the Cuckoo's Nest, by Dale Wasserman [ RADA ] (Chief Bromden)
1995 : The Libertine, by Stephen Jeffreys [ RADA ] (John Wilmot), with My Funny Valentine
1995 : The Duchess of Malfi, by John Webster [ Cheek by Jowl ] (Antonio Bologna)
1996 : A Midsummer Night's Dream, by Shakespeare [ Royal Shakespeare Company ] (Demetrius)
1998 : Much Ado About Nothing, by Shakespeare [ Cheek by Jowl ] (Benedick)
1998 : The School for Scandal, by Richard Brinsley Sheridan [ Royal Shakespeare Company ] (Charles Surface)
1999 : Battle Royal, by Nick Stafford [ Royal National Theatre ] (Mr. Brougham)
2005 : Henry IV, by Shakespeare [ Royal National Theatre ] (Prince Hal)
2006 : Total Eclipse, by Christopher Hampton [ rehearsed reading at the Royal Court Theatre ] (Paul Verlaine)
2007 : The Pain and the Itch, by Bruce Norris [ Royal Court Theatre ] (Clay)
2010 : Private Lives, by Noël Coward [ Vaudeville Theatre ] (opposite Kim Cattrall)
2013 : Jeeves and Wooster in Perfect Nonsense, by David and Robert Goodale, Duke of York's (as Jeeves opposite Stephen Mangan's Wooster)
Television
1997 : Holding the Baby, by Paul Jackson (Marcus)
1998 : Wuthering Heights, by David Skynner (Hareton Earnshaw)
1999 : Warriors, by Peter Kosminsky (Alan James)
2000 : Murder Rooms: The Dark Beginnings of Sherlock Holmes, by Paul Seed (Brian Waller)
2001 : Perfect Strangers, by Stephen Poliakoff (Daniel Symon)
2001 : The Way We Live Now, by David Yates (Sir Felix Carbury)
2002 : The Project, by Peter Kosminsky (Paul Tibbenham)
2002–2004: Spooks (Tom Quinn)
2007 : Mr. Bean's Wedding (Daniel, the groom) sketch for the show The Big One for Comic Relief's Red Nose Day on 16 March 2007,
2007 : Secret Life, by Rowan Joffe (Charlie Webb)
2008 : Ashes to Ashes, by Bille Eltringham (Gil Hollis)
2008 : Little Dorrit, by Adam Smith & Dearbhla Walsh (Arthur Clennam)
2008 : Agatha Christie's Marple A Pocket Full of Rye, by Charles Palmer (Inspector Neele)
2009 : Enid, by James Hawes (Hugh Pollock)
2009 : Criminal Justice II, by Yann Demange (Joe Miller)
2010 : The Pillars of the Earth, by Sergio Mimica-Gezzan (Prior Philip)
2010 : Any Human Heart, by William Boyd (Logan Mountstuart)
2011 : Spooks, a one off appearance in the series finale.
2012–2016 : Ripper Street by Richard Warlow (Detective Inspector Edmund Reid).
2013 : Ambassadors as Prince of Darkness
2015 : The Enfield Haunting (Guy Playfair).
2015 : The Last Kingdom (Uhtred Uhtredsson, Lord of Bebbenburg)
2016 : Churchill's Secret (Randolph Churchill).
TBA: Succession as Tom
TBA: Howards End as Henry Wilcox
Voice work
2000 : The Voyage of the Beagle, by Charles Darwin [ Book of the Week on BBC Radio 4 ] (reader)
2001 : Trampoline, by Meredith Oakes [ Afternoon Play on BBC Radio 4 ] (Skeggs)
2003 : Essential Poems (To Fall In Love With) [ TV programme on BBC Two ] (actor/reader)
2004 : The Coma, by Alex Garland [ audio book ] (reader)
2004 : Getting Away From It: The Island, by Tim Pears [ Afternoon Reading on BBC Radio 4 ] (reader)
2004 : The Hungerford Massacre [ TV documentary on BBC One ] (narrator)
2005 : Stories We Could Tell, by Tony Parsons [ audio book ] (reader)
2006 : The 9/11 Liars [ TV documentary on Channel 4 ] (narrator)
2006 : Nuremberg: Nazis On Trial [ 3-part TV documentary on BBC Two ] (narrator)
2007 : Robin Hood's Quest & The Quest for Aladdin's Treasure [ video games by Oxygen Games ] (narrator)
2007 : The Making of Music [ BBC Radio 4 ] (reader)
2007 : The Blair Years [ 3-part TV documentary on BBC One ] (narrator)
2007 : Last Party at the Palace [ TV documentary on Channel 4 ] (narrator)
2008 : Dangerous Jobs for Girls [ 4-part TV documentary on Channel 4 ] (narrator)
2008 : Words of War [ TV documentary on ITV1 ] (narrator)
2009 : Wine [ 3-part TV documentary on BBC Four ] (narrator)
2009 : Inside MI5 [ TV documentary on ITV1 ] (narrator)
2011: M&S food adverts
2011: Bupa healthcare adverts
2014: Horse Power Documentary on Scuderia Ferrari / Shell Motorsport on Sky Atlantic (narrator)
2015: "The Enfield Haunting" a three part dramatisation of the terrifying and bizarre real events that took place at an ordinary house in Enfield during the autumn of 1977. Sky Living
References
Matthew Macfadyen Wikipedia
(Text) CC BY-SA