Years active

1960–present

Alma mater

Oakland City College




Full Name

Frank Richard Oznowicz

Born

May 25, 1944 (age 71) (

1944-05-25

)

Hereford, Herefordshire, England

Education

Oakland Technical High School

Occupation

Puppeteer, filmmaker, actor

Spouse

Victoria Labalme (m. 2011), Robin Oz (m. 1979–2005)

Albums

Sleepytime on Sesame Street, Bert & Ernie Sing-Along

Parents

Frances Oznowicz, Isidore Oznowicz

Movies and TV shows

Sesame Street, The Empire Strikes Back, Star Wars: Episode VI ‑ Return o, Star Wars Episode I: The Phan, The Muppet Movie




Similar People

Jim Henson, Dave Goelz, Ian McDiarmid, Steve Whitmire, Caroll Spinney
Frank oz talks about the muppets take manhattan
Frank Oz (born Frank Richard Oznowicz; born May 25, 1944) is an English-born American puppeteer, filmmaker and actor. His career began as a puppeteer, where he performed the Muppet characters of Miss Piggy, Fozzie Bear, Animal, and Sam Eagle in The Muppet Show, and Cookie Monster, Bert, and Grover in Sesame Street. He is also known for being the puppeteer and voice of Yoda in the Star Wars films.
Contents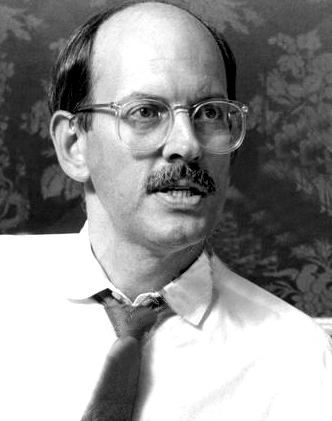 His work as a director includes Little Shop of Horrors (1986), Dirty Rotten Scoundrels (1988), What About Bob? (1991), In & Out (1997), Bowfinger (1999), The Score (2001) and Death at a Funeral (2007).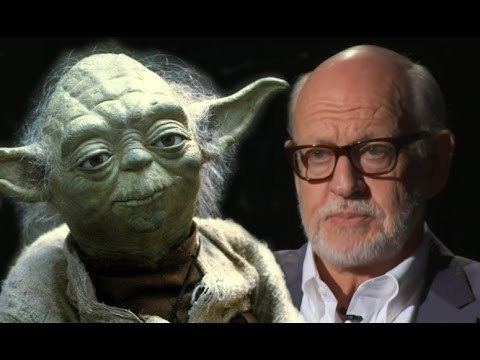 Bowfinger 5 10 movie clip crossing the freeway 1999 hd
Early life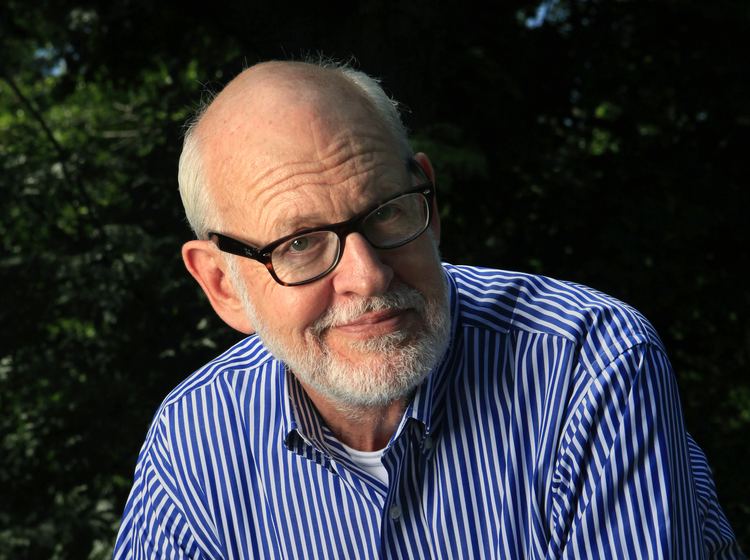 Oz was born in Hereford, England, the son of Frances (née Ghevaert) (1910-1989) and Isidore Oznowicz (1916-1998), both of whom were puppeteers. His father was also a window trimmer. His parents moved to England after fighting the Nazis with the Dutch Brigades. Oz's Dutch/Polish father was Jewish and his Flemish mother was a Lapsed Catholic. Oz left England when he was six months old and lived in Belgium until he was five. Oz and his family moved to Montana in 1951. They eventually settled in Oakland, California. Oz attended Oakland Technical High School and Oakland City College. He worked as an apprentice puppeteer at Children's Fairyland as a teenager with the Vagabond Puppets, a production of the Oakland Recreation Department, where Lettie Connell was his mentor.
Puppeteering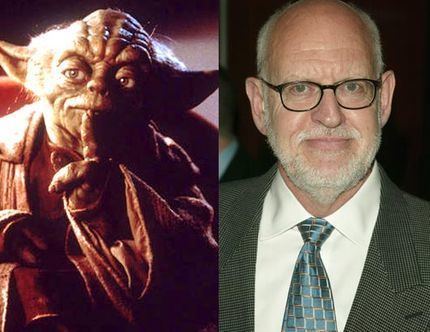 Oz is known for his work as a puppeteer, performing with Jim Henson's Muppets. His characters have included Miss Piggy, Fozzie Bear, Animal, and Sam Eagle on The Muppet Show, and Grover, Cookie Monster and Bert on Sesame Street.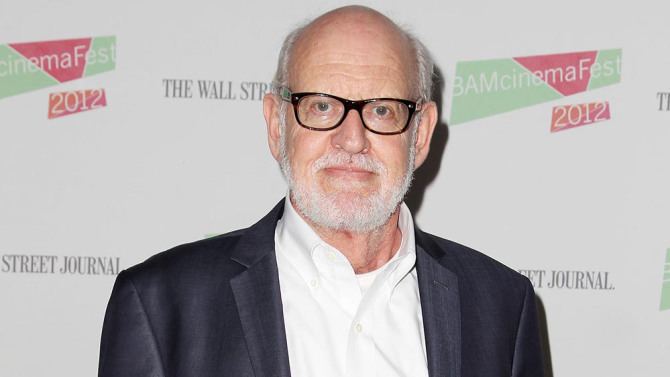 In addition to performing a variety of characters, Oz has been one of the primary collaborators responsible for the development of the Muppets over the last 30 years. Oz has performed as a Muppet performer in over 75 productions including Labyrinth, video releases, and television specials, as well as countless other public appearances, episodes of Sesame Street, and other Jim Henson series. His puppetry work spans from 1963 to the present, although he retired completely from the Muppets in 2000. In 2001, his characters were taken over primarily by Eric Jacobson (with David Rudman as Cookie Monster.
Oz is also known as the performer of Jedi Master Yoda from George Lucas' Star Wars series. Jim Henson had originally been contacted by Lucas about possibly performing Yoda. Henson was pre-occupied and suggested Oz to be assigned as chief puppeteer and as creative consultant. While Stuart Freeborn designed and fabricated the Yoda puppet, Oz performed the voice and puppet for Yoda in The Empire Strikes Back, Return of the Jedi and Star Wars: Episode I – The Phantom Menace. Oz also provided the voice of the computer-generated imagery (CGI) Yoda in Star Wars: Episode II – Attack of the Clones and Star Wars: Episode III – Revenge of the Sith. The conversion to CGI was met with some criticism among fans but Oz himself said that was "exactly what [Lucas] should have done." Oz had a great deal of creative input on the character and was himself responsible for creating the character's trademark syntax. Oz reprised his vocal role as Yoda in Disney's Star Tours–The Adventures Continue attraction at Disneyland and Disney's Hollywood Studios and in the Star Wars Rebels episodes "Path of the Jedi" and "Shroud of Darkness."
Directing
Inspiration as a film-maker came to Oz upon a viewing of the Orson Welles film Touch of Evil (1958), the director told Robert K. Elder in an interview for The Film That Changed My Life:
"I think it opened up my view of film — that there's so much more that could be done. Actually, by breaking so many rules, he allowed other people to say, 'Hey, I can maybe think of some stuff, too!' He just opened up the possibilities more for me. That's what he did."
Oz began his behind-the-camera work when he co-directed the fantasy film The Dark Crystal with long-time collaborator Jim Henson. The film featured the most advanced puppets ever created for a movie. Oz further employed those skills in directing 1984's The Muppets Take Manhattan, as well as sharing a screenwriting credit.
In 1986 he directed his first movie that did not involve Henson, Little Shop Of Horrors. The musical film starred Rick Moranis and Ellen Greene, as well as Vincent Gardenia, Steve Martin, Bill Murray, John Candy, Christopher Guest, Jim Belushi and a 15-foot-tall talking plant (voiced by Levi Stubbs) which at times required up to 40 puppeteers to operate. The film allowed Oz to show his ability to work with live actors and led to opportunities to direct films that did not include puppetry.
Usually directing comedies, Oz went on to direct Dirty Rotten Scoundrels in 1988, starring Steve Martin and Michael Caine, What About Bob? in 1991, starring Bill Murray and Richard Dreyfuss, and Housesitter in 1992, starring Steve Martin and Goldie Hawn (all of which were scored by Miles Goodman). Later films include The Indian in the Cupboard (1995), In & Out (1997), Bowfinger (1999), The Score (2001), the 2004 remake of The Stepford Wives, and the original Death at a Funeral (2007).
Oz has frequently experienced on-set tension while directing his films, notably during the productions of What About Bob?, In & Out, The Score and The Stepford Wives. Oz was also considered to direct other films such as Mermaids (1990) and Harry Potter and the Chamber of Secrets (2002).
Acting
As an actor, Oz appeared in one scene as Prison Storeroom Keeper in The Blues Brothers (1980), directed by John Landis. He appeared in a similar role and scene in Trading Places (1983), also directed by Landis. He had roles in several other Landis films including An American Werewolf in London (1981), Spies Like Us (1985), Innocent Blood (1992) and Blues Brothers 2000 (1998). In 2001 he had a minor part in the Pixar film Monsters, Inc. as Randall's scare assistant, Fungus. In 2005, he had a minor part in the Columbia film Zathura as the voice of the Robot.
Other cameos have included playing a surgeon in scenes cut from the theatrical release of Superman III, The Muppet Movie, The Great Muppet Caper, The Muppets Take Manhattan and several other Jim Henson-related films that did not involve just his puppeteering.
Even if he does not appear in a Landis movie, his name is often spoken in the background. During airport scenes in Into the Night and Coming to America, there are announcements on the PA system for 'Mr. Frank Oznowicz'.
Personal life
Oz was previously married to Robin Garsen. He is now married to Victoria Labalme. Oz is the father of three sons. He maintained a residence in England for nine years and currently resides in Manhattan (as of 2012).
References
Frank Oz Wikipedia
(Text) CC BY-SA