Other names

Mariska Hermann




Role

Actress




Name

Mariska Hargitay





Years active

1983–present




Education

UCLA




Spouse

Peter Hermann (m. 2004)





Full Name

Mariska Magdolna Hargitay




Born

January 23, 1964 (age 59) (

1964-01-23

) Santa Monica, California, U.S.


Occupation

Actressproducerdirector




Organization

Joyful Heart Foundation




Title

Miss Beverly Hills (1982)




Parents

Jayne Mansfield, Mickey Hargitay


Siblings

Jayne Marie Mansfield, Zoltan Hargitay, Tony Cimber, Mickey Hargitay Jr., Tina Hargitay, Venico Cimber


Children

Amaya Josephine Hermann, August Miklos Friedrich Hermann, Andrew Nicolas Hargitay Hermann




Movies and TV shows

Law & Order: Special V, Jocks, Leaving Las Vegas, Lake Placid, The Perfect Weapon


Similar People

Peter Hermann, Jayne Mansfield, Mickey Hargitay, Christopher Meloni, Jayne Marie Mansfield
Inside Mariska Hargitay's Tragic Real Life Story
Mariska Magdolna Hargitay ( ; born January 23, 1964) is an American actress best known for her role as NYPD Special Victims Unit Detective/Sergeant/Lieutenant Olivia Benson on the NBC drama series Law & Order: Special Victims Unit, for which she has earned multiple awards and nominations, including an Emmy and Golden Globe.
Contents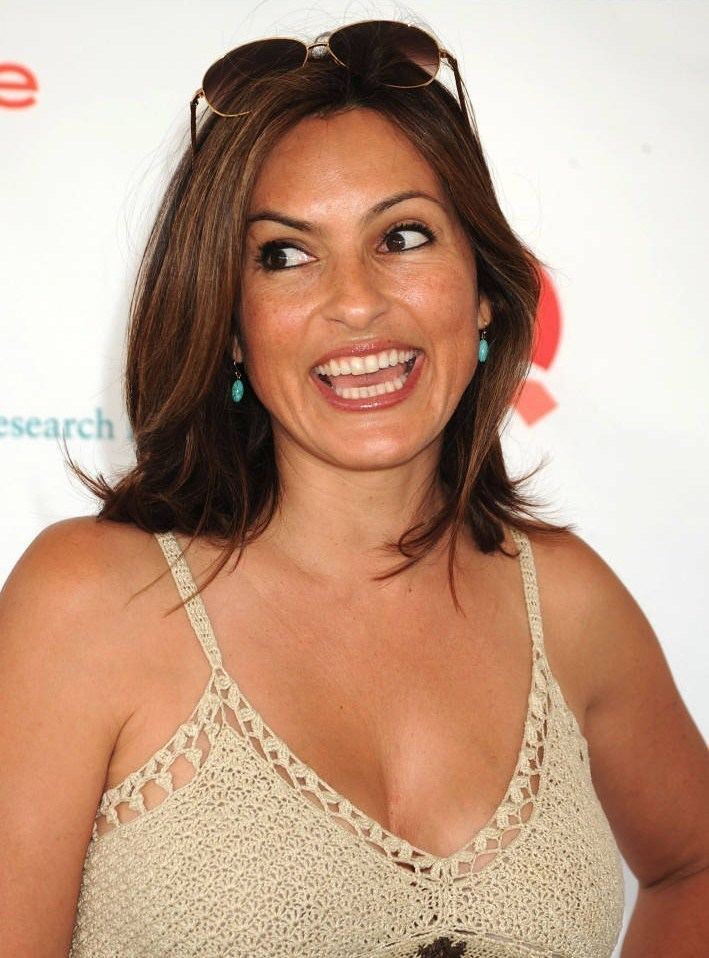 The daughter of bodybuilder and actor Mickey Hargitay and actress Jayne Mansfield, Hargitay made her film debut in the 1985 horror-comedy film Ghoulies and her major television debut in the 1986 adventure drama series Downtown. She appeared in numerous roles in film and television shows throughout the late 1980s and 1990s before being cast as Olivia Benson, a role that led to her founding the Joyful Heart Foundation, which provides support to women who have been sexually abused.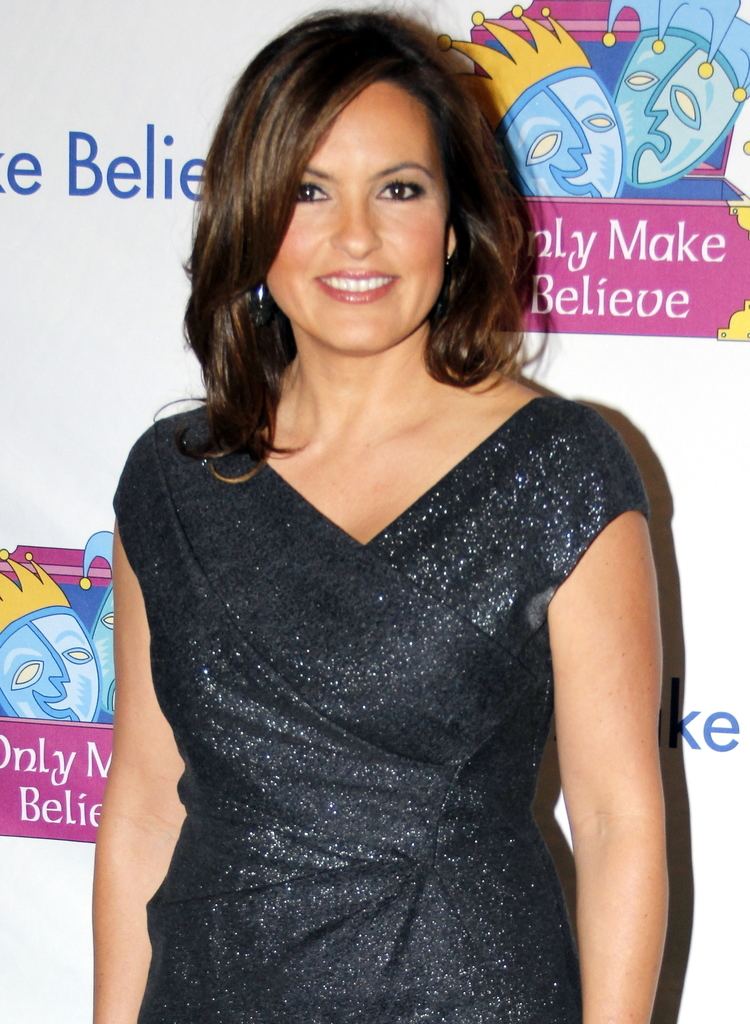 Early life
Hargitay was born at St. John's Hospital in Santa Monica, California, the daughter of actress and 1950s-era sex symbol Jayne Mansfield. Her father was the Hungarian-born former Mr. Universe Mickey Hargitay. Her first and middle names are Hungarian and refer to Mary Magdalene (Mariska is a diminutive of Mary). Hargitay was raised Roman Catholic. She has two older brothers, Miklós and Zoltán, and three half-siblings, Jayne Marie Mansfield and Antonio "Tony" Cimber (from her mother's first and third marriages, respectively) and Tina Hargitay (from her father's first marriage).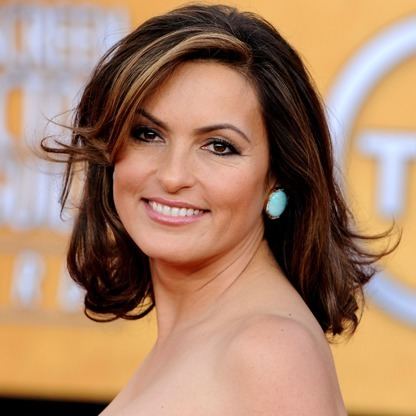 Hargitay's parents divorced in May 1963, but a judge later found their Mexican divorce invalid. They reconciled a few months before Hargitay's birth in January 1964, but soon separated again. In August 1964 her mother successfully petitioned the court to rule the Mexican divorce legal. A few weeks later, Mansfield married the director Matt Cimber, who had directed her in a 1964 production of the William Inge play Bus Stop. On June 29, 1967, Mansfield was killed in an automobile accident on a stretch of U.S. Route 90 between New Orleans and Bay St. Louis, Mississippi. Her boyfriend, Sam Brody, and the driver were also killed. Asleep in the back of the vehicle, Hargitay, then three and a half years old, was left with a zigzag scar on one side of her head. Her brothers Miklós and Zoltán were also in the car, but escaped with minor injuries. After the death of their mother, the three siblings were raised by their father and his third wife, Ellen Siano. Hargitay dislikes comparisons with her famous mother and at age 18 said, "My dad was Mr. Universe, so it would be fun for me to be Miss Universe."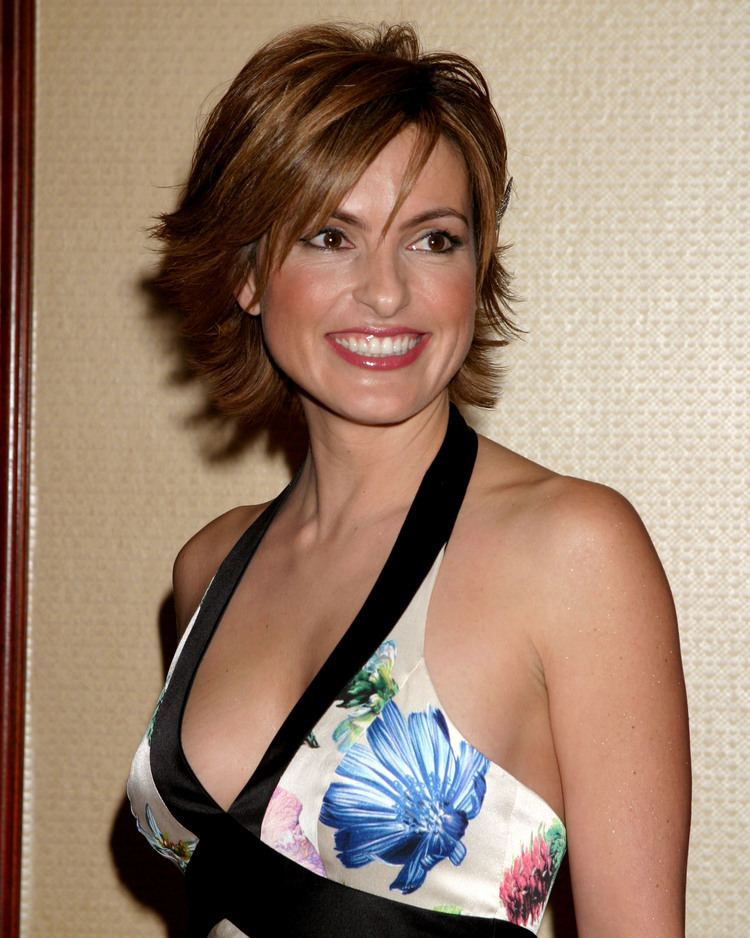 While a student at her Catholic secondary school, Marymount High School, Hargitay was active in cheerleading, student government, athletics, and the theater program. She enjoyed acting and enrolled at UCLA after graduation from high school in 1982. That same year, Hargitay was crowned Miss Beverly Hills USA. By the time she was a freshman in college, Hargitay had an agent and several small roles to her credit. She attended UCLA School of Theater Film and Television (where she was a member of Kappa Kappa Gamma). She left before completing her degree when she began her acting career.
Hargitay attended Groundlings Theatre and School in Los Angeles. Her improv teacher was Kathy Griffin. Griffin stated in an interview,
"We started class, and in the Groundlings curriculum, one of the first exercises you do is the cliched 'trust' game. I made everyone stand in a circle, with me in the center, and I said, being onstage, you have to trust your fellow actors, especially when you're an improviser. You're going to be there for each other, and they're going to be there for you. For example, I'm going to fall back, knowing that you'll catch me. Then I let myself fall backward, and sure enough, I was caught. Everyone gets out some nervous laughter, and then they all took turns doing it. By the time it got around to Mariska Hargitay, we'd already done it with ten or eleven students, and they had clearly gotten the point. Then it was Mariska's turn. 'Okay, Mariska, cross your arms in front of you and gently fall back,' I said. She fell back and nobody caught her. She fell flat on her ass. I was horrified. This had never happened in one of my classes before."
Career
In 1982, after Hargitay was crowned Miss Beverly Hills USA, she then competed in the Miss California USA pageant the following year, placing fourth runner-up to Julie Hayek, who was later crowned Miss USA. In 1984, she appeared in Ronnie Milsap's music video for "She Loves My Car". A year later she had a small role in the horror film, Ghoulies.
Hargitay said in 1986 that she never thought about doing television until a role for the one-hour adventure drama series Downtown was offered. In 1988, she had a recurring role as Carly Fixx in the soap opera Falcon Crest. She portrayed police officer Angela Garcia in the 1992 series Tequila and Bonetti, and appeared in an episode of the fourth season of Seinfeld. Two years later, Hargitay portrayed Didi Edelstein, the sexy next-door neighbor, in the 1995 sitcom Can't Hurry Love, which starred Nancy McKeon. In 1997, Hargitay played detective Nina Echeverria on the drama series Prince Street, and had a recurring role as Cynthia Hooper during the fourth season of ER. Hargitay has appeared on numerous other television programs, including: Freddy's Nightmares; Ellen; All-American Girl; Baywatch; Cracker; Gabriel's Fire; In the Heat of the Night; The Single Guy; Wiseguy and thirtysomething. Her voice is featured on the 2005 video game True Crime: New York City.
Hargitay also had a minor role in the 1995 film Leaving Las Vegas, and briefly replaced Gabrielle Fitzpatrick as Dulcea, in Mighty Morphin Power Rangers: The Movie, although her scenes were cut from the film and was let go when Fitzpatrick recovered from her surgery and returned to the film.
In January 2007 she and her son, August, appeared in a Got Milk? advertisement.
Law & Order: Special Victims Unit
Casting for the lead characters of NBC police procedural television drama series Law & Order: Special Victims Unit occurred in the spring of 1999. Dick Wolf, along with officials from NBC and Studios USA, were at the final auditions for the two leads at Rockefeller Center. The last round had been narrowed down to six finalists. For the female lead – Detective Olivia Benson – Samantha Mathis, Reiko Aylesworth, and Hargitay were being considered. For the male role – Detective Elliot Stabler – the finalists were Tim Matheson, John Slattery, and Christopher Meloni. Meloni and Hargitay had auditioned in the final round together and after the actors left, there was a moment of dead silence, after which Wolf blurted out, "Oh well. There's no doubt who we should choose – Hargitay and Meloni." The duo, who Wolf believed had the perfect chemistry from the first time he saw them together, were his first choice. Garth Ancier, then head of NBC Entertainment, agreed, and the rest of the panel assembled voiced their assent. Hargitay trained as a rape crisis advocate to prepare for the role of Benson.
During the last months of her pregnancy in 2006, she took maternity leave from SVU, and was temporarily replaced by Connie Nielsen.
In May 2009, after the show's tenth season, Hargitay and Meloni's contracts expired when they were reportedly making $375,000–$385,000 per episode. During negotiations in April for a new contract, the duo attempted to receive a percentage of the show's profits as other high-profile Law and Order actors had done in the past. It was rumored that NBC threatened to replace Hargitay and Meloni if they persisted in their demands. However, two months later it was officially reported that both their contracts had been renewed for two more years. When the thirteenth season was about to air, initial reports indicated that Hargitay would appear in only the first 13 episodes. However, NBC chairman Bob Greenblatt later clarified that she would be in every episode of the season.
As of August 2012, Hargitay was earning approximately $400,000–$500,000 per episode.
Personal life
Hargitay speaks five languages: English, French, Hungarian, Spanish, and Italian.
On August 28, 2004, in Santa Barbara, California, Hargitay married Peter Hermann, an actor whom she met on the set of Law & Order: SVU, on which he plays the recurring role of Defense Attorney Trevor Langan. On June 28, 2006, Hargitay gave birth to their son, August Miklos Friedrich Hermann, by an emergency caesarean section. In April 2011, she and her husband adopted Amaya Josephine and attended her birth. In October 2011, she and her husband adopted a baby boy, Andrew Nicolas Hargitay Hermann, who had been born in mid-2011.
Upon winning her Emmy on August 27, 2006, Hargitay made a point of thanking her father. On September 14, 2006, her father died from multiple myeloma in Los Angeles, California, at age 80.
Health problems
In late December 2008, Hargitay suffered a partially collapsed lung after taking a fall during a stunt on the set of SVU. She underwent surgery in January and returned to work shortly afterward. On March 3, 2009, she was hospitalized after suffering chest pains related to the injury. She missed one episode on SVU's tenth season.
Charity work
Hargitay is founder and president of the Joyful Heart Foundation, an organization established in 2004 to provide support to survivors of sexual assault, domestic violence, and child abuse. According to Hargitay, she was inspired by an encounter with a school of dolphins that surrounded her while she was swimming off the coast of Hawaii at the age of 15. The encounter, which had ignited profound spiritual feelings within her, was one that Hargitay hoped to share with others. As of November 2010, the Joyful Heart Foundation has sent over 5,000 women and children on therapeutic programs in New York, Los Angeles, and Hawaii, which combine yoga, meditation, massage, journaling, and swimming with dolphins. Hargitay said,
I started getting fan mail from survivors who felt a connection to Olivia. In many of these letters, people would disclose their personal stories of abuse—some for the very first time. I remember getting the sense that many were living in isolation with so much shame, but the shame belonged to the perpetrators. I wanted to help find a way to help people reclaim their lives and live them with a renewed sense of possibility and hope. And that's what we work to do every day at Joyful Heart.
According to Hargitay, the Foundation has raised $20 million and helped approximately 5,000 survivors as of April 2011. Reference to the Joyful Heart Foundation was worked into episodes of Special Victims Unit, via a necklace containing two pendants representing the Foundation that Hargitay's character began wearing in the show's 13th season.
Hargitay has worked with Michigan Police and Wayne County Prosecutor Kym Worthy to raise awareness about the statistics of untested rape kits. While planning to produce a documentary called Shelved, about the thousands of untested rape kits, Hargitay call this lack of testing "the clearest and most shocking demonstration of how we regard these crimes in our country.
Hargitay appeared in the 17th season of NBC's The More You Know public service announcements in 2006, and again in the spring of 2009. She is an honorary board member director of the Multiple Myeloma Research Foundation.
On September 27, 2011, Hargitay donated $100,000 to her alma mater, the UCLA School of Theater Film and Television for scholarship.
In 2012, Hargitay campaigned for the reauthorization of the Violence Against Women Act (VAWA).
On February 17, 2012, Hargitay made a donation of $35,800 to the Obama Victory Fund, the maximum individual contribution allowed by law at the time.
Awards and accolades
Hargitay won an Emmy and Golden Globe for her role as Detective Olivia Benson. She received UCLA's TFT Distinguished Alumni Award in 2011 and was honored at the school's June commencement ceremony. Hargitay was awarded with the 2,511th star of the Hollywood Walk of Fame on November 8, 2013. Her star is placed next to the star of her mother, which is located at 6328 Hollywood Boulevard.
All award and nominations are for the television show Law & Order: Special Victims Unit, except for the 2015 MTV Video Music Awards, won by Taylor Swift and all of the celebrities that appeared in the music video for her song "Bad Blood".
Filmography
Actress
2021
Law & Order: Organized Crime (TV Series)
as
Captain Olivia Benson / Olivia Benson
- With Many Names (2023) - Captain Olivia Benson
- Shadowërk (2023) - Olivia Benson
- Gimme Shelter - Part One (2022) - Captain Olivia Benson
- Lost One (2022) - Captain Olivia Benson
- Takeover (2022) - Captain Olivia Benson
- The Good, the Bad and the Lovely (2021) - Captain Olivia Benson
- The Outlaw Eddie Wagner (2021) - Captain Olivia Benson
- Forget It, Jake; It's Chinatown (2021) - Captain Olivia Benson
- An Inferior Product (2021) - Captain Olivia Benson
- The Stuff That Dreams Are Made of (2021) - Captain Olivia Benson
- Not Your Father's Organized Crime (2021) - Captain Olivia Benson
- What Happens in Puglia (2021) - Captain Olivia Benson
1999
Law & Order: Special Victims Unit (TV Series)
as
Detective Olivia Benson / Lieutenant Olivia Benson / Captain Olivia Benson / ...
- All Pain Is One Malady (2023) - Captain Olivia Benson
- Bad Things (2023) - Captain Olivia Benson
- Debatable (2023) - Captain Olivia Benson
- Bend the Law (2023) - Captain Olivia Benson
- Bubble Wrap (2023) - Captain Olivia Benson
- Lime Chaser (2023) - Captain Olivia Benson
- The Presence of Absence (2023) - Captain Olivia Benson
- King of the Moon (2023) - Captain Olivia Benson
- Dutch Tears (2023) - Captain Olivia Benson
- Intersection (2023) - Captain Olivia Benson
- Blood Out (2023) - Captain Olivia Benson
- Soldier Up (2023) - Captain Olivia Benson
- Jumped In (2023) - Captain Olivia Benson
- And a Trauma in a Pear Tree (2022) - Captain Olivia Benson
- A Better Person (2022) - Captain Olivia Benson
- Dead Ball (2022) - Captain Olivia Benson
- Controlled Burn (2022) - Captain Olivia Benson
- Breakwater (2022) - Captain Olivia Benson
- The Steps We Cannot Take (2022) - Captain Olivia Benson
- Mirror Effect (2022) - Captain Olivia Benson
- The One You Feed (2022) - Captain Olivia Benson
- Gimme Shelter - Part Two (2022) - Captain Olivia Benson
- A Final Call at Forlini's Bar (2022) - Captain Olivia Benson
- Confess Your Sins to Be Free (2022) - Captain Olivia Benson
- Did You Believe in Miracles? (2022) - Captain Olivia Benson
- Tangled Strands of Justice (2022) - Captain Olivia Benson
- Eighteen Wheels a Predator (2022) - Captain Olivia Benson
- Once Upon a Time in El Barrio (2022) - Captain Olivia Benson
- Sorry If It Got Weird for You (2022) - Captain Olivia Benson
- Promising Young Gentlemen (2022) - Captain Olivia Benson
- Video Killed the Radio Star (2022) - Captain Olivia Benson
- If I Knew Then What I Know Now (2022) - Captain Olivia Benson
- Tommy Baker's Hardest Fight (2022) - Captain Olivia Benson
- Burning with Rage Forever (2022) - Captain Olivia Benson
- Silent Night, Hateful Night (2022) - Captain Olivia Benson
- People vs. Richard Wheatley (2021) - Captain Olivia Benson
- Nightmares in Drill City (2021) - Captain Olivia Benson
- They'd Already Disappeared (2021) - Captain Olivia Benson
- Fast Times @TheWheelhouse (2021) - Captain Olivia Benson
- One More Tale of Two Victims (2021) - Captain Olivia Benson
- I Thought You Were on My Side (2021) - Captain Olivia Benson
- Never Turn Your Back on Them (2021) - Captain Olivia Benson
- And the Empire Strikes Back (2021) - Captain Olivia Benson
- Wolves in Sheep's Clothing (2021) - Captain Olivia Benson
- What Can Happen in the Dark (2021) - Captain Olivia Benson
- Post-Graduate Psychopath (2021) - Captain Olivia Benson
- Trick-Rolled at the Moulin (2021) - Captain Olivia Benson
- In the Year We All Fell Down (2021) - Captain Olivia Benson
- Our Words Will Not Be Heard (2021) - Captain Olivia Benson
- Welcome to the Pedo Motel (2021) - Captain Olivia Benson
- Return of the Prodigal Son (2021) - Captain Olivia Benson
- The Only Way Out Is Through (2021) - Captain Olivia Benson
- Hunt, Trap, Rape, and Release (2021) - Captain Olivia Benson
- The Long Arm of the Witness (2021) - Captain Olivia Benson
- Turn Me on Take Me Private (2021) - Captain Olivia Benson
- Sightless in a Savage Land (2021) - Captain Olivia Benson
- Remember Me in Quarantine (2020) - Captain Olivia Benson
- Ballad of Dwight and Irena (2020) - Captain Olivia Benson
- Guardians and Gladiators (2020) - Captain Olivia Benson
- The Things We Have to Lose (2020) - Captain Olivia Benson
- Solving for the Unknowns (2020) - Captain Olivia Benson
- Garland's Baptism by Fire (2020) - Captain Olivia Benson
- Dance, Lies and Videotape (2020) - Captain Olivia Benson
- Eternal Relief from Pain (2020) - Captain Olivia Benson
- Swimming with the Sharks (2020) - Captain Olivia Benson
- I Deserve Some Loving Too (2020) - Captain Olivia Benson
- Redemption in Her Corner (2020) - Captain Olivia Benson
- The Longest Night of Rain (2020) - Captain Olivia Benson
- She Paints for Vengeance (2020) - Captain Olivia Benson
- Must Be Held Accountable (2020) - Captain Olivia Benson
- Can't Be Held Accountable (2019) - Captain Olivia Benson
- We Dream of Machine Elves (2019) - Captain Olivia Benson
- Counselor, It's Chinatown (2019) - Captain Olivia Benson
- Murdered at a Bad Address (2019) - Captain Olivia Benson
- At Midnight in Manhattan (2019) - Captain Olivia Benson
- The Burden of Our Choices (2019) - Captain Olivia Benson
- Down Low in Hell's Kitchen (2019) - Captain Olivia Benson
- The Darkest Journey Home (2019) - Captain Olivia Benson
- I'm Going To Make You a Star (2019) - Lieutenant Olivia Benson
- End Game (2019) - Lieutenant Olivia Benson
- Assumptions (2019) - Lieutenant Olivia Benson
- Diss (2019) - Lieutenant Olivia Benson
- Exchange (2019) - Lieutenant Olivia Benson
- The Good Girl (2019) - Lieutenant Olivia Benson
- Dearly Beloved (2019) - Lieutenant Olivia Benson
- Blackout (2019) - Lieutenant Olivia Benson
- Missing (2019) - Lieutenant Olivia Benson
- Facing Demons (2019) - Lieutenant Olivia Benson
- Brothel (2019) - Lieutenant Olivia Benson
- Part 33 (2019) - Lieutenant Olivia Benson
- A Story of More Woe (2019) - Lieutenant Olivia Benson
- Dear Ben (2019) - Lieutenant Olivia Benson
- Plastic (2019) - Lieutenant Olivia Benson
- Alta Kockers (2018) - Lieutenant Olivia Benson
- Mea Culpa (2018) - Lieutenant Olivia Benson
- Hell's Kitchen (2018) - Lieutenant Olivia Benson
- Caretaker (2018) - Lieutenant Olivia Benson
- Exile (2018) - Lieutenant Olivia Benson
- Accredo (2018) - Lieutenant Olivia Benson
- Revenge (2018) - Lieutenant Olivia Benson
- Zero Tolerance (2018) - Lieutenant Olivia Benson
- Man Down (2018) - Lieutenant Olivia Benson
- Man Up (2018) - Lieutenant Olivia Benson
- Remember Me Too (2018) - Lieutenant Olivia Benson
- Remember Me (2018) - Lieutenant Olivia Benson
- Mama (2018) - Lieutenant Olivia Benson
- Guardian (2018) - Lieutenant Olivia Benson
- The Book of Esther (2018) - Lieutenant Olivia Benson
- Sunk Cost Fallacy (2018) - Lieutenant Olivia Benson
- Service (2018) - Lieutenant Olivia Benson
- Send in the Clowns (2018) - Lieutenant Olivia Benson
- Dare (2018) - Lieutenant Olivia Benson
- In Loco Parentis (2018) - Lieutenant Olivia Benson
- Chasing Demons (2018) - Lieutenant Olivia Benson
- The Undiscovered Country (2018) - Lieutenant Olivia Benson
- Info Wars (2018) - Lieutenant Olivia Benson
- Flight Risk (2018) - Lieutenant Olivia Benson
- Pathological (2018) - Lieutenant Olivia Benson
- Gone Baby Gone (2018) - Lieutenant Olivia Benson
- Intent (2017) - Lieutenant Olivia Benson
- Something Happened (2017) - Lieutenant Olivia Benson
- Unintended Consequences (2017) - Lieutenant Olivia Benson
- Complicated (2017) - Lieutenant Olivia Benson
- No Good Reason (2017) - Lieutenant Olivia Benson
- Contrapasso (2017) - Lieutenant Olivia Benson
- Mood (2017) - Lieutenant Olivia Benson
- Gone Fishin' (2017) - Lieutenant Olivia Benson
- Sanctuary (2017) - Lieutenant Olivia Benson
- American Dream (2017) - Lieutenant Olivia Benson
- Conversion (2017) - Lieutenant Olivia Benson
- Spellbound (2017) - Lieutenant Olivia Benson
- Real Fake News (2017) - Lieutenant Olivia Benson
- The Newsroom (2017) - Lieutenant Olivia Benson
- Know It All (2017) - Lieutenant Olivia Benson
- Net Worth (2017) - Lieutenant Olivia Benson
- Genes (2017) - Lieutenant Olivia Benson
- No Surrender (2017) - Lieutenant Olivia Benson
- Great Expectations (2017) - Lieutenant Olivia Benson
- Motherly Love (2017) - Lieutenant Olivia Benson
- Decline and Fall (2017) - Lieutenant Olivia Benson
- Chasing Theo (2017) - Lieutenant Olivia Benson
- Next Chapter (2017) - Lieutenant Olivia Benson
- Broken Rhymes (2016) - Lieutenant Olivia Benson
- Rape Interrupted (2016) - Lieutenant Olivia Benson
- Heightened Emotions (2016) - Lieutenant Olivia Benson
- Imposter (2016) - Lieutenant Olivia Benson
- Making a Rapist (2016) - Lieutenant Olivia Benson
- Terrorized (2016) - Lieutenant Olivia Benson
- Heartfelt Passages (2016) - Lieutenant Olivia Benson
- Intersecting Lives (2016) - Lieutenant Olivia Benson
- Assaulting Reality (2016) - Lieutenant Olivia Benson
- Fashionable Crimes (2016) - Lieutenant Olivia Benson
- Sheltered Outcasts (2016) - Lieutenant Olivia Benson
- Unholiest Alliance (2016) - Lieutenant Olivia Benson
- Manhattan Transfer (2016) - Lieutenant Olivia Benson
- Star-Struck Victims (2016) - Lieutenant Olivia Benson
- Collateral Damages (2016) - Lieutenant Olivia Benson
- Nationwide Manhunt (2016) - Lieutenant Olivia Benson
- Forty-One Witnesses (2016) - Lieutenant Olivia Benson
- A Misunderstanding (2016) - Lieutenant Olivia Benson
- Townhouse Incident (2016) - Lieutenant Olivia Benson
- Catfishing Teacher (2016) - Lieutenant Olivia Benson
- Depravity Standard (2015) - Lieutenant Olivia Benson
- Melancholy Pursuit (2015) - Lieutenant Olivia Benson
- Patrimonial Burden (2015) - Lieutenant Olivia Benson
- Maternal Instincts (2015) - Lieutenant Olivia Benson
- Community Policing (2015) - Lieutenant Olivia Benson
- Institutional Fail (2015) - Sergeant Olivia Benson
- Transgender Bridge (2015) - Sergeant Olivia Benson
- Criminal Pathology (2015) - Sergeant Olivia Benson
- Devil's Dissections (2015) - Sergeant Olivia Benson
- Surrendering Noah (2015) - Sergeant Olivia Benson
- Parents' Nightmare (2015) - Sergeant Olivia Benson
- Perverted Justice (2015) - Sergeant Olivia Benson
- Daydream Believer (2015) - Sergeant Olivia Benson
- Granting Immunity (2015) - Sergeant Olivia Benson
- Devastating Story (2015) - Sergeant Olivia Benson
- Parole Violations (2015) - Sergeant Olivia Benson
- December Solstice (2015) - Sergeant Olivia Benson
- Undercover Mother (2015) - Sergeant Olivia Benson
- Intimidation Game (2015) - Sergeant Olivia Benson
- Decaying Morality (2015) - Sergeant Olivia Benson
- Padre Sandunguero (2015) - Sergeant Olivia Benson
- Agent Provocateur (2015) - Sergeant Olivia Benson
- Forgiving Rollins (2014) - Sergeant Olivia Benson
- Pattern Seventeen (2014) - Sergeant Olivia Benson
- Spousal Privilege (2014) - Sergeant Olivia Benson
- Chicago Crossover (2014) - Sergeant Olivia Benson
- Glasgowman's Wrath (2014) - Sergeant Olivia Benson
- Pornstar's Requiem (2014) - Sergeant Olivia Benson
- Holden's Manifesto (2014) - Sergeant Olivia Benson
- Producer's Backend (2014) - Sergeant Olivia Benson
- American Disgrace (2014) - Sergeant Olivia Benson
- Girls Disappeared (2014) - Sergeant Olivia Benson
- Spring Awakening (2014) - Sergeant Olivia Benson
- Thought Criminal (2014) - Sergeant Olivia Benson
- Reasonable Doubt (2014) - Sergeant Olivia Benson
- Post-Mortem Blues (2014) - Sergeant Olivia Benson
- Beast's Obsession (2014) - Sergeant Olivia Benson
- Downloaded Child (2014) - Sergeant Olivia Benson
- Criminal Stories (2014) - Sergeant Olivia Benson
- Gambler's Fallacy (2014) - Sergeant Olivia Benson
- Gridiron Soldier (2014) - Sergeant Olivia Benson
- Comic Perversion (2014) - Sergeant Olivia Benson
- Wednesday's Child (2014) - Sergeant Olivia Benson
- Betrayal's Climax (2014) - Sergeant Olivia Benson
- Jersey Breakdown (2014) - Sergeant Olivia Benson
- Amaro's One-Eighty (2014) - Sergeant Olivia Benson
- Psycho/Therapist (2014) - Sergeant Olivia Benson
- Rapist Anonymous (2013) - Sergeant Olivia Benson
- Military Justice (2013) - Sergeant Olivia Benson
- Dissonant Voices (2013) - Sergeant Olivia Benson
- October Surprise (2013) - Sergeant Olivia Benson
- Wonderland Story (2013) - Detective Olivia Benson
- Internal Affairs (2013) - Detective Olivia Benson
- American Tragedy (2013) - Detective Olivia Benson
- Imprisoned Lives (2013) - Detective Olivia Benson
- Surrender Benson (2013) - Detective Olivia Benson
- Her Negotiation (2013) - Detective Olivia Benson
- Brief Interlude (2013) - Detective Olivia Benson
- Poisoned Motive (2013) - Detective Olivia Benson
- Traumatic Wound (2013) - Detective Olivia Benson
- Girl Dishonored (2013) - Detective Olivia Benson
- Born Psychopath (2013) - Detective Olivia Benson
- Legitimate Rape (2013) - Detective Olivia Benson
- Undercover Blue (2013) - Detective Olivia Benson
- Funny Valentine (2013) - Detective Olivia Benson
- Deadly Ambition (2013) - Detective Olivia Benson
- Secrets Exhumed (2013) - Detective Olivia Benson
- Monster's Legacy (2013) - Detective Olivia Benson
- Criminal Hatred (2013) - Detective Olivia Benson
- Beautiful Frame (2013) - Detective Olivia Benson
- Presumed Guilty (2013) - Detective Olivia Benson
- Dreams Deferred (2012) - Detective Olivia Benson
- Lessons Learned (2012) - Detective Olivia Benson
- Vanity's Bonfire (2012) - Detective Olivia Benson
- Friending Emily (2012) - Detective Olivia Benson
- Manhattan Vigil (2012) - Detective Olivia Benson
- Acceptable Loss (2012) - Detective Olivia Benson
- Twenty-Five Acts (2012) - Detective Olivia Benson
- Above Suspicion (2012) - Detective Olivia Benson
- Lost Reputation (2012) - Detective Olivia Benson
- Rhodium Nights (2012) - Detective Olivia Benson
- Strange Beauty (2012) - Detective Olivia Benson
- Learning Curve (2012) - Detective Olivia Benson
- Father Dearest (2012) - Detective Olivia Benson
- Street Revenge (2012) - Detective Olivia Benson
- Valentine's Day (2012) - Detective Olivia Benson
- Justice Denied (2012) - Detective Olivia Benson
- Child's Welfare (2012) - Detective Olivia Benson
- Hunting Ground (2012) - Detective Olivia Benson
- Home Invasions (2012) - Detective Olivia Benson
- Father's Shadow (2012) - Detective Olivia Benson
- Official Story (2012) - Detective Olivia Benson
- Theatre Tricks (2012) - Detective Olivia Benson
- Spiraling Down (2011) - Detective Olivia Benson
- Lost Traveller (2011) - Detective Olivia Benson
- Educated Guess (2011) - Detective Olivia Benson
- Russian Brides (2011) - Detective Olivia Benson
- True Believers (2011) - Detective Olivia Benson
- Missing Pieces (2011) - Detective Olivia Benson
- Double Strands (2011) - Detective Olivia Benson
- Blood Brothers (2011) - Detective Olivia Benson
- Personal Fouls (2011) - Detective Olivia Benson
- Scorched Earth (2011) - Detective Olivia Benson
- Smoked (2011) - Detective Olivia Benson
- Delinquent (2011) - Detective Olivia Benson
- Bang (2011) - Detective Olivia Benson
- Reparations (2011) - Detective Olivia Benson (credit only)
- Totem (2011) - Detective Olivia Benson
- Bombshell (2011) - Detective Olivia Benson
- Bully (2011) - Detective Olivia Benson
- Pursuit (2011) - Detective Olivia Benson
- Spectacle (2011) - Detective Olivia Benson
- Flight (2011) - Detective Olivia Benson
- Dirty (2011) - Detective Olivia Benson
- Mask (2011) - Detective Olivia Benson
- Pop (2011) - Detective Olivia Benson
- Possessed (2011) - Detective Olivia Benson
- Rescue (2010) - Detective Olivia Benson
- Gray (2010) - Detective Olivia Benson
- Penetration (2010) - Detective Olivia Benson
- Trophy (2010) - Detective Olivia Benson
- Branded (2010) - Detective Olivia Benson
- Wet (2010) - Detective Olivia Benson
- Merchandise (2010) - Detective Olivia Benson
- Behave (2010) - Detective Olivia Benson
- Locum (2010) - Detective Olivia Benson
- Bullseye (2010) - Detective Olivia Benson
- Shattered (2010) - Detective Olivia Benson
- Wannabe (2010) - Detective Olivia Benson
- Ace (2010) - Detective Olivia Benson
- Torch (2010) - Detective Olivia Benson
- Beef (2010) - Detective Olivia Benson
- Conned (2010) - Detective Olivia Benson
- Bedtime (2010) - Detective Olivia Benson
- Disabled (2010) - Detective Olivia Benson
- Witness (2010) - Detective Olivia Benson
- Confidential (2010) - Detective Olivia Benson
- Savior (2010) - Detective Olivia Benson
- P.C. (2010) - Detective Olivia Benson
- Shadow (2010) - Detective Olivia Benson
- Quickie (2010) - Detective Olivia Benson
- Anchor (2009) - Detective Olivia Benson
- Perverted (2009) - Detective Olivia Benson
- Turmoil (2009) - Detective Olivia Benson
- Users (2009) - Detective Olivia Benson
- Spooked (2009) - Detective Olivia Benson
- Hardwired (2009) - Detective Olivia Benson
- Hammered (2009) - Detective Olivia Benson
- Solitary (2009) - Detective Olivia Benson
- Sugar (2009) - Detective Olivia Benson
- Unstable (2009) - Detective Olivia Benson
- Zebras (2009) - Detective Olivia Benson
- Liberties (2009) - Detective Olivia Benson
- Crush (2009) - Detective Olivia Benson
- Selfish (2009) - Detective Olivia Benson
- Baggage (2009) - Detective Olivia Benson (credit only)
- Hell (2009) - Detective Olivia Benson
- Ballerina (2009) - Detective Olivia Benson
- Lead (2009) - Detective Olivia Benson
- Transitions (2009) - Detective Olivia Benson
- Snatched (2009) - Detective Olivia Benson
- Hothouse (2009) - Detective Olivia Benson
- Stranger (2009) - Detective Olivia Benson
- Smut (2008) - Detective Olivia Benson
- PTSD (2008) - Detective Olivia Benson
- Persona (2008) - Detective Olivia Benson
- Wildlife (2008) - Detective Olivia Benson
- Babes (2008) - Detective Olivia Benson
- Retro (2008) - Detective Olivia Benson
- Lunacy (2008) - Detective Olivia Benson
- Swing (2008) - Detective Olivia Benson
- Confession (2008) - Detective Olivia Benson
- Trials (2008) - Detective Olivia Benson
- Cold (2008) - Detective Olivia Benson
- Trade (2008) - Detective Olivia Benson
- Authority (2008) - Detective Olivia Benson
- Closet (2008) - Detective Olivia Benson
- Undercover (2008) - Detective Olivia Benson
- Inconceivable (2008) - Detective Olivia Benson
- Unorthodox (2008) - Detective Olivia Benson
- Signature (2008) - Detective Olivia Benson
- Streetwise (2008) - Detective Olivia Benson
- Snitch (2007) - Detective Olivia Benson
- Paternity (2007) - Detective Olivia Benson
- Fight (2007) - Detective Olivia Benson
- Blinded (2007) - Detective Olivia Benson
- Svengali (2007) - Detective Olivia Benson
- Harm (2007) - Detective Olivia Benson
- Savant (2007) - Detective Olivia Benson
- Impulsive (2007) - Detective Olivia Benson
- Avatar (2007) - Detective Olivia Benson
- Alternate (2007) - Detective Olivia Benson
- Screwed (2007) - Detective Olivia Benson
- Pretend (2007) - Detective Olivia Benson
- Annihilated (2007) - Detective Olivia Benson
- Florida (2007) - Detective Olivia Benson
- Responsible (2007) - Detective Olivia Benson
- Sin (2007) - Detective Olivia Benson
- Philadelphia (2007) - Detective Olivia Benson
- Haystack (2007) - Detective Olivia Benson
- Dependent (2007) - Detective Olivia Benson
- Loophole (2007) - Detective Olivia Benson
- Outsider (2007) - Detective Olivia Benson
- Burned (2007) - Detective Olivia Benson
- Scheherazade (2007) - Detective Olivia Benson
- Choreographed (2006) - Detective Olivia Benson
- Cage (2006) - Detective Olivia Benson (credit only)
- Underbelly (2006) - Detective Olivia Benson
- Infiltrated (2006) - Detective Olivia Benson
- Confrontation (2006) - Detective Olivia Benson (credit only)
- Uncle (2006) - Detective Olivia Benson (credit only)
- Recall (2006) - Detective Olivia Benson (credit only)
- Clock (2006) - Detective Olivia Benson (credit only)
- Informed (2006) - Detective Olivia Benson
- Influence (2006) - Detective Olivia Benson
- Web (2006) - Detective Olivia Benson
- Fat (2006) - Detective Olivia Benson
- Fault (2006) - Detective Olivia Benson
- Venom (2006) - Detective Olivia Benson
- Class (2006) - Detective Olivia Benson
- Gone (2006) - Detective Olivia Benson
- Manipulated (2006) - Detective Olivia Benson
- Taboo (2006) - Detective Olivia Benson
- Blast (2006) - Detective Olivia Benson
- Infected (2006) - Detective Olivia Benson
- Alien (2005) - Detective Olivia Benson
- Storm (2005) - Detective Olivia Benson
- Rockabye (2005) - Detective Olivia Benson
- Starved (2005) - Detective Olivia Benson
- Name (2005) - Detective Olivia Benson (credit only)
- Raw (2005) - Detective Olivia Benson
- Strain (2005) - Detective Olivia Benson
- Ripped (2005) - Detective Olivia Benson
- 911 (2005) - Detective Olivia Benson
- Design (2005) - Detective Olivia Benson
- Demons (2005) - Detective Olivia Benson
- Goliath (2005) - Detective Olivia Benson
- Parts (2005) - Detective Olivia Benson (credit only)
- Blood (2005) - Detective Olivia Benson
- Night (2005) - Detective Olivia Benson
- Intoxicated (2005) - Detective Olivia Benson
- Pure (2005) - Detective Olivia Benson
- Rage (2005) - Detective Olivia Benson
- Ghost (2005) - Detective Olivia Benson
- Hooked (2005) - Detective Olivia Benson
- Game (2005) - Detective Olivia Benson
- Quarry (2005) - Detective Olivia Benson
- Identity (2005) - Detective Olivia Benson
- Contagious (2005) - Detective Olivia Benson
- Haunted (2004) - Detective Olivia Benson
- Weak (2004) - Detective Olivia Benson
- Doubt (2004) - Detective Olivia Benson
- Charisma (2004) - Detective Olivia Benson
- Conscience (2004) - Detective Olivia Benson
- Outcry (2004) - Detective Olivia Benson
- Scavenger (2004) - Detective Olivia Benson
- Obscene (2004) - Detective Olivia Benson
- Debt (2004) - Detective Olivia Benson
- Birthright (2004) - Detective Olivia Benson
- Head (2004) - Detective Olivia Benson
- Poison (2004) - Detective Olivia Benson
- Bound (2004) - Detective Olivia Benson
- Painless (2004) - Detective Olivia Benson
- Criminal (2004) - Detective Olivia Benson
- Lowdown (2004) - Detective Olivia Benson
- Sick (2004) - Detective Olivia Benson
- Careless (2004) - Detective Olivia Benson
- Mean (2004) - Detective Olivia Benson
- Home (2004) - Detective Olivia Benson
- Families (2004) - Detective Olivia Benson
- Ritual (2004) - Detective Olivia Benson
- Hate (2004) - Detective Olivia Benson
- Brotherhood (2004) - Detective Olivia Benson
- Escape (2003) - Detective Olivia Benson
- Shaken (2003) - Detective Olivia Benson
- Control (2003) - Detective Olivia Benson
- Abomination (2003) - Detective Olivia Benson
- Choice (2003) - Detective Olivia Benson
- Coerced (2003) - Detective Olivia Benson
- Serendipity (2003) - Detective Olivia Benson
- Loss (2003) - Detective Olivia Benson
- Mother (2003) - Detective Olivia Benson
- Manic (2003) - Detective Olivia Benson
- Tragedy (2003) - Detective Olivia Benson
- Soulless (2003) - Detective Olivia Benson
- Perfect (2003) - Detective Olivia Benson
- Grief (2003) - Detective Olivia Benson
- Futility (2003) - Detective Olivia Benson
- Fallacy (2003) - Detective Olivia Benson
- Dominance (2003) - Detective Olivia Benson
- Appearances (2003) - Detective Olivia Benson
- Desperate (2003) - Detective Olivia Benson
- Privilege (2003) - Detective Olivia Benson
- Tortured (2003) - Detective Olivia Benson
- Pandora (2003) - Detective Olivia Benson
- Mercy (2003) - Detective Olivia Benson
- Rotten (2003) - Detective Olivia Benson
- Risk (2003) - Detective Olivia Benson
- Damaged (2003) - Detective Olivia Benson
- Resilience (2002) - Detective Olivia Benson
- Juvenile (2002) - Detective Olivia Benson
- Waste (2002) - Detective Olivia Benson
- Dolls (2002) - Detective Olivia Benson
- Angels (2002) - Detective Olivia Benson
- Disappearing Acts (2002) - Detective Olivia Benson
- Lust (2002) - Detective Olivia Benson
- Vulnerable (2002) - Detective Olivia Benson
- Deception (2002) - Detective Olivia Benson
- Chameleon (2002) - Detective Olivia Benson
- Silence (2002) - Detective Olivia Benson
- Competence (2002) - Detective Olivia Benson
- Denial (2002) - Detective Olivia Benson
- Greed (2002) - Detective Olivia Benson
- Justice (2002) - Detective Olivia Benson
- Guilt (2002) - Detective Olivia Benson
- Surveillance (2002) - Detective Olivia Benson
- Popular (2002) - Detective Olivia Benson
- Execution (2002) - Detective Olivia Benson
- Counterfeit (2002) - Detective Olivia Benson
- Prodigy (2002) - Detective Olivia Benson
- Protection (2002) - Detective Olivia Benson
- Monogamy (2002) - Detective Olivia Benson
- Ridicule (2001) - Detective Olivia Benson
- Care (2001) - Detective Olivia Benson
- Inheritance (2001) - Detective Olivia Benson
- Sacrifice (2001) - Detective Olivia Benson
- Redemption (2001) - Detective Olivia Benson
- Tangled (2001) - Detective Olivia Benson
- Rooftop (2001) - Detective Olivia Benson
- Stolen (2001) - Detective Olivia Benson
- Wrath (2001) - Detective Olivia Benson
- Repression (2001) - Detective Olivia Benson
- Scourge (2001) - Detective Olivia Benson
- Pique (2001) - Detective Olivia Benson
- Parasites (2001) - Detective Olivia Benson
- Manhunt (2001) - Detective Olivia Benson
- Folly (2001) - Detective Olivia Benson
- Runaway (2001) - Detective Olivia Benson
- Countdown (2001) - Detective Olivia Benson
- Paranoia (2001) - Detective Olivia Benson
- Victims (2001) - Detective Olivia Benson
- Secrets (2001) - Detective Olivia Benson
- Abuse (2001) - Detective Olivia Benson
- Consent (2001) - Detective Olivia Benson
- Pixies (2001) - Detective Olivia Benson
- Taken (2000) - Detective Olivia Benson
- Asunder (2000) - Detective Olivia Benson
- Noncompliance (2000) - Detective Olivia Benson
- Baby Killer (2000) - Detective Olivia Benson
- Legacy (2000) - Detective Olivia Benson
- Closure: Part 2 (2000) - Detective Olivia Benson
- Honor (2000) - Detective Olivia Benson
- Wrong Is Right (2000) - Detective Olivia Benson
- Slaves (2000) - Detective Olivia Benson
- Nocturne (2000) - Detective Olivia Benson
- Remorse (2000) - Detective Olivia Benson
- Contact (2000) - Detective Olivia Benson
- Chat Room (2000) - Detective Olivia Benson
- Misleader (2000) - Detective Olivia Benson
- The Third Guy (2000) - Detective Olivia Benson
- Entitled (2000) - Detective Olivia Benson
- Limitations (2000) - Detective Olivia Benson
- Disrobed (2000) - Detective Olivia Benson
- Russian Love Poem (2000) - Detective Olivia Benson
- Bad Blood (2000) - Detective Olivia Benson
- Closure (2000) - Detective Olivia Benson
- Stocks & Bondage (1999) - Detective Olivia Benson
- Stalked (1999) - Detective Olivia Benson
- Uncivilized (1999) - Detective Olivia Benson
- Sophomore Jinx (1999) - Detective Olivia Benson
- Wanderlust (1999) - Detective Olivia Benson
- Hysteria (1999) - Detective Olivia Benson
- -Or Just Look Like One (1999) - Detective Olivia Benson
- A Single Life (1999) - Detective Olivia Benson
- Payback (1999) - Detective Olivia Benson
2000
Law & Order (TV Series)
as
Detective Olivia Benson / Captain Olivia Benson
- Gimme Shelter - Part Three (2022) - Captain Olivia Benson
- Black and Blue (2022) - Captain Olivia Benson
- Flaw (2005) - Detective Olivia Benson
- Fools for Love (2000) - Detective Olivia Benson
- Entitled (2000) - Detective Olivia Benson
2021
Grace Gaustad BLKBX (Short)
as
Dr. Hart
2019
Saturday Night Live (TV Series)
as
Olivia Benson
- Kit Harington/Sara Bareilles (2019) - Olivia Benson (uncredited)
2017
Nightcap (TV Series)
as
Mariska Hargitay
- Guest in a Snake (2017) - Mariska Hargitay
2014
Chicago P.D. (TV Series)
as
Sergeant Olivia Benson / Lieutenant Olivia Benson
- The Song of Gregory Williams Yates (2016) - Lieutenant Olivia Benson
- The Number of Rats (2015) - Sergeant Olivia Benson
- They'll Have to Go Through Me (2014) - Sergeant Olivia Benson
2015
Taylor Swift: Bad Blood (Music Video short)
as
Justice
2015
Chicago Fire (TV Series)
as
Olivia Benson
- We Called Her Jellybean (2015) - Olivia Benson
2006
Tales from Earthsea
as
Tenar (English version, voice)
2005
True Crime: New York City (Video Game)
as
Deena Dixon (voice)
2005
Law & Order: Trial by Jury (TV Series)
as
Detective Olivia Benson
- Day (2005) - Detective Olivia Benson
2004
Plain Truth (TV Movie)
as
Ellie Harrison
2001
Perfume
as
Darcy (as Marishka Hargitay)
1997
Prince Street (TV Series)
as
Detective Nina Echeverria
- Father and Sons (2000) - Detective Nina Echeverria
- A Room Without a View (2000) - Detective Nina Echeverria
- Everyday People (1997) - Detective Nina Echeverria
- Drugs, Lies and Videotape (1997) - Detective Nina Echeverria
- God Bless America (1997) - Detective Nina Echeverria
- Pilot (1997) - Detective Nina Echeverria
1999
Lake Placid
as
Myra Okubo
1999
Love American Style (TV Movie)
as
Wendy (segment "Love And The Blind Date")
1997
ER (TV Series)
as
Cynthia Hooper
- My Brother's Keeper (1998) - Cynthia Hooper
- Family Practice (1998) - Cynthia Hooper
- Carter's Choice (1998) - Cynthia Hooper
- Sharp Relief (1998) - Cynthia Hooper
- Think Warm Thoughts (1998) - Cynthia Hooper
- Do You See What I See? (1997) - Cynthia Hooper
- Obstruction of Justice (1997) - Cynthia Hooper
- Freak Show (1997) - Cynthia Hooper
- Ground Zero (1997) - Cynthia Hooper
- Good Touch, Bad Touch (1997) - Cynthia Hooper
- When the Bough Breaks (1997) - Cynthia Hooper
- Friendly Fire (1997) - Cynthia Hooper
- Something New (1997) - Cynthia Hooper
1997
The Advocate's Devil (TV Movie)
as
Rendi
1997
Cracker: Mind Over Murder (TV Series)
as
Detective Penny Hatfield
- True Romance: Part 1 (1997) - Detective Penny Hatfield
1997
Night Sins (TV Movie)
as
Paige Price
1996
The Lazarus Man (TV Series)
as
Sara Henderson / Dawson
- The Angel Maker (1996) - Sara Henderson / Dawson
1996
The Single Guy (TV Series)
as
Kate Conklin the Mounted Cop
- The Virgin (1996) - Kate Conklin the Mounted Cop
- Kept Man (1996) - Kate Conklin the Mounted Cop
- Mounted Cop (1996) - Kate Conklin the Mounted Cop
1996
Ellen (TV Series)
as
Dara
- The Mugging (1996) - Dara
1995
Can't Hurry Love (TV Series)
as
Didi Edelstein
- I Never Cooked for My Father (1996) - Didi Edelstein
- Valentine's Day Massacred (1996) - Didi Edelstein
- Between the Lines (1996) - Didi Edelstein
- The Boss (1996) - Didi Edelstein
- Restless in Chelsea (1996) - Didi Edelstein
- The Rent Strike (1996) - Didi Edelstein
- A Very Kafka Christmas (1995) - Didi Edelstein
- Daddy's Girl (1995) - Didi Edelstein
- Glove Story (1995) - Didi Edelstein
- Three Blind Dates (1995) - Didi Edelstein
- Burning Bed (1995) - Didi Edelstein
- Party Chicks (1995) - Didi Edelstein
- Annie Get Your Armoire (1995) - Didi Edelstein
- Not Home Alone (1995) - Didi Edelstein
- A Fish Called Gregg (1995) - Didi Edelstein
- St. Elgin Chicks (1995) - Didi Edelstein
- Truth, Dare, and a Rodent (1995) - Didi Edelstein
- Pilot (1995) - Didi Edelstein
1995
Leaving Las Vegas
as
Hooker at Bar
1995
All-American Girl (TV Series)
as
Jane
- Young Americans (1995) - Jane
1994
Gambler V: Playing for Keeps (TV Movie)
as
Etta Place
1993
Come the Morning
as
Church Woman
1993
Bank Robber
as
Marisa Benoit
1993
Seinfeld (TV Series)
as
Melissa
- The Pilot (1993) - Melissa
1993
Key West (TV Series)
as
Laurel
- Less Moonlight (1993) - Laurel
1993
Blind Side (TV Movie)
as
Melanie
1993
Hotel Room (TV Mini Series)
as
Tina
- Getting Rid of Robert (1993) - Tina
1992
Tequila and Bonetti (TV Series)
as
Officer Angela Garcia
- Mama (1992) - Officer Angela Garcia
- Brooklyn and the Beast (1992) - Officer Angela Garcia
- Wonderdog (1992) - Officer Angela Garcia
- Fetch This, Pal (1992) - Officer Angela Garcia
- A Perfect Match (1992) - Officer Angela Garcia
- Tale of the Dragon (1992) - Officer Angela Garcia
- Language of the Heart (1992) - Officer Angela Garcia
- Runt of the Litter (1992) - Officer Angela Garcia
- Reel Life (1992) - Officer Angela Garcia
- The Rose Cadillac (1992) - Officer Angela Garcia
- Teach Your Children (1992) - Officer Angela Garcia
- Street Dogs (1992) - Officer Angela Garcia
1992
Grapevine (TV Series)
as
Katie
- The Katie and Adam Story (1992) - Katie
1992
FBI: The Untold Stories (TV Series documentary)
as
Agent Michele Evans
- Evans vs. Evans (1992) - Agent Michele Evans
1991
Hard Time Romance
as
Anita
1991
The New Adam-12 (TV Series)
as
Michelle Brown
- Anatomy of a Rape (1991) - Michelle Brown
1991
Strawberry Road
as
Jill Banner
1991
The Perfect Weapon
as
Jennifer
1990
Gabriel's Fire (TV Series)
as
Carmen
- Windows (1990) - Carmen
1990
Booker (TV Series)
as
Michelle Larkin
- Black Diamond Run (1990) - Michelle Larkin
1990
Thirtysomething (TV Series)
as
Courtney Dunn
- Fathers and Lovers (1990) - Courtney Dunn
1990
Wiseguy (TV Series)
as
Debbie Vitale
- Romp (1990) - Debbie Vitale
1989
Baywatch (TV Series)
as
Lisa Peters
- Second Wave (1989) - Lisa Peters
1989
Finish Line (TV Movie)
as
Lisa Karsh
1988
Falcon Crest (TV Series)
as
Carly Fixx
- Farewell My Lovelies (1988) - Carly Fixx
- Changing Times (1988) - Carly Fixx
- Last Dance (1988) - Carly Fixx
- As Tears Go By (1988) - Carly Fixx
- King's Gambit (1988) - Carly Fixx
- The Key to Angela (1988) - Carly Fixx
- Flying Blind (1988) - Carly Fixx
- False Faces (1988) - Carly Fixx
- Channing vs. Channing (1988) - Carly Fixx
- Wheels Within Wheels (1988) - Carly Fixx
- Stormy Weather (1988) - Carly Fixx
- A Madness Most Discreet (1988) - Carly Fixx
- The Uncertainty Principle (1988) - Carly Fixx
- Hornet's Nest (1988) - Carly Fixx
- Rescue Me (1988) - Carly Fixx
1988
Freddy's Nightmares (TV Series)
as
Marsha
- Freddy's Tricks and Treats (1988) - Marsha
1988
In the Heat of the Night (TV Series)
as
Audine Higgs
- -And Then You Die (1988) - Audine Higgs
1986
Downtown (TV Series)
as
Jesse Smith
- Pilot (1986) - Jesse Smith
- Rock 'n' Roll Will Never Die (1986) - Jesse Smith
- Flowers (1986) - Jesse Smith
- Tracks of My Tears (1986) - Jesse Smith
- Goin' to California (1986) - Jesse Smith
- The Outlaws (1986) - Jesse Smith
- Saturday Night (1986) - Jesse Smith
- When Dinasaurs Drove the Earth (1986) - Jesse Smith
- Out of the Tombs (1986) - Jesse Smith
- Since I Don't Have You (1986) - Jesse Smith
- The Spring Line (1986) - Jesse Smith
- Colors (1986) - Jesse Smith
- Stan the Man (1986) - Jesse Smith
1984
Ronnie Milsap: She Loves My Car (Music Video short)
as
Girl in Red Dress
Producer
-
Law & Order: Special Victims Unit (TV Series) (executive producer - 143 episodes, 2016 - 2023) (producer - 44 episodes, 2014 - 2016)
- Bubble Wrap (2023) - (executive producer)
- King of the Moon (2023) - (executive producer)
- Dutch Tears (2023) - (executive producer)
- Intersection (2023) - (executive producer)
- Blood Out (2023) - (executive producer)
- Soldier Up (2023) - (executive producer)
- Jumped In (2023) - (executive producer)
- And a Trauma in a Pear Tree (2022) - (executive producer)
- A Better Person (2022) - (executive producer)
- Dead Ball (2022) - (executive producer)
- Controlled Burn (2022) - (executive producer)
- Breakwater (2022) - (executive producer)
- The Steps We Cannot Take (2022) - (executive producer)
- Mirror Effect (2022) - (executive producer)
- The One You Feed (2022) - (executive producer)
- Gimme Shelter - Part Two (2022) - (executive producer)
- A Final Call at Forlini's Bar (2022) - (executive producer)
- Confess Your Sins to Be Free (2022) - (executive producer)
- Did You Believe in Miracles? (2022) - (executive producer)
- Tangled Strands of Justice (2022) - (executive producer)
- Eighteen Wheels a Predator (2022) - (executive producer)
- Once Upon a Time in El Barrio (2022) - (executive producer)
- Sorry If It Got Weird for You (2022) - (executive producer)
- Promising Young Gentlemen (2022) - (executive producer)
- Video Killed the Radio Star (2022) - (executive producer)
- If I Knew Then What I Know Now (2022) - (executive producer)
- Tommy Baker's Hardest Fight (2022) - (executive producer)
- Burning with Rage Forever (2022) - (executive producer)
- Silent Night, Hateful Night (2022) - (executive producer)
- People vs. Richard Wheatley (2021) - (executive producer)
- Nightmares in Drill City (2021) - (executive producer)
- They'd Already Disappeared (2021) - (executive producer)
- Fast Times @TheWheelhouse (2021) - (executive producer)
- One More Tale of Two Victims (2021) - (executive producer)
- I Thought You Were on My Side (2021) - (executive producer)
- Never Turn Your Back on Them (2021) - (executive producer)
- And the Empire Strikes Back (2021) - (executive producer)
- Wolves in Sheep's Clothing (2021) - (executive producer)
- What Can Happen in the Dark (2021) - (executive producer)
- Post-Graduate Psychopath (2021) - (executive producer)
- Trick-Rolled at the Moulin (2021) - (executive producer)
- In the Year We All Fell Down (2021) - (executive producer)
- Our Words Will Not Be Heard (2021) - (executive producer)
- Welcome to the Pedo Motel (2021) - (executive producer)
- Return of the Prodigal Son (2021) - (executive producer)
- The Only Way Out Is Through (2021) - (executive producer)
- Hunt, Trap, Rape, and Release (2021) - (executive producer)
- The Long Arm of the Witness (2021) - (executive producer)
- Turn Me on Take Me Private (2021) - (executive producer)
- Sightless in a Savage Land (2021) - (executive producer)
- Remember Me in Quarantine (2020) - (executive producer)
- Ballad of Dwight and Irena (2020) - (executive producer)
- Guardians and Gladiators (2020) - (executive producer)
- The Things We Have to Lose (2020) - (executive producer)
- Solving for the Unknowns (2020) - (executive producer)
- Garland's Baptism by Fire (2020) - (executive producer)
- Dance, Lies and Videotape (2020) - (executive producer)
- Eternal Relief from Pain (2020) - (executive producer)
- Swimming with the Sharks (2020) - (executive producer)
- I Deserve Some Loving Too (2020) - (executive producer)
- Redemption in Her Corner (2020) - (executive producer)
- The Longest Night of Rain (2020) - (executive producer)
- She Paints for Vengeance (2020) - (executive producer)
- Must Be Held Accountable (2020) - (executive producer)
- Can't Be Held Accountable (2019) - (executive producer)
- We Dream of Machine Elves (2019) - (executive producer)
- Counselor, It's Chinatown (2019) - (executive producer)
- Murdered at a Bad Address (2019) - (executive producer)
- At Midnight in Manhattan (2019) - (executive producer)
- The Burden of Our Choices (2019) - (executive producer)
- Down Low in Hell's Kitchen (2019) - (executive producer)
- The Darkest Journey Home (2019) - (executive producer)
- I'm Going To Make You a Star (2019) - (executive producer)
- End Game (2019) - (executive producer)
- Assumptions (2019) - (executive producer)
- Diss (2019) - (executive producer)
- Exchange (2019) - (executive producer)
- The Good Girl (2019) - (executive producer)
- Dearly Beloved (2019) - (executive producer)
- Blackout (2019) - (executive producer)
- Missing (2019) - (executive producer)
- Facing Demons (2019) - (executive producer)
- Brothel (2019) - (executive producer)
- Part 33 (2019) - (executive producer)
- A Story of More Woe (2019) - (executive producer)
- Dear Ben (2019) - (executive producer)
- Plastic (2019) - (executive producer)
- Alta Kockers (2018) - (executive producer)
- Mea Culpa (2018) - (executive producer)
- Hell's Kitchen (2018) - (executive producer)
- Caretaker (2018) - (executive producer)
- Exile (2018) - (executive producer)
- Accredo (2018) - (executive producer)
- Revenge (2018) - (executive producer)
- Zero Tolerance (2018) - (executive producer)
- Man Down (2018) - (executive producer)
- Man Up (2018) - (executive producer)
- Remember Me Too (2018) - (executive producer)
- Remember Me (2018) - (executive producer)
- Mama (2018) - (executive producer)
- Guardian (2018) - (executive producer)
- The Book of Esther (2018) - (executive producer)
- Sunk Cost Fallacy (2018) - (executive producer)
- Service (2018) - (executive producer)
- Send in the Clowns (2018) - (executive producer)
- Dare (2018) - (executive producer)
- In Loco Parentis (2018) - (executive producer)
- Chasing Demons (2018) - (executive producer)
- The Undiscovered Country (2018) - (executive producer)
- Info Wars (2018) - (executive producer)
- Flight Risk (2018) - (executive producer)
- Pathological (2018) - (executive producer)
- Gone Baby Gone (2018) - (executive producer)
- Intent (2017) - (executive producer)
- Something Happened (2017) - (executive producer)
- Unintended Consequences (2017) - (executive producer)
- Complicated (2017) - (executive producer)
- No Good Reason (2017) - (executive producer)
- Contrapasso (2017) - (executive producer)
- Mood (2017) - (executive producer)
- Gone Fishin' (2017) - (executive producer)
- Sanctuary (2017) - (executive producer)
- American Dream (2017) - (executive producer)
- Conversion (2017) - (executive producer)
- Spellbound (2017) - (executive producer)
- Real Fake News (2017) - (executive producer)
- The Newsroom (2017) - (executive producer)
- Know It All (2017) - (executive producer)
- Net Worth (2017) - (executive producer)
- Genes (2017) - (executive producer)
- No Surrender (2017) - (executive producer)
- Great Expectations (2017) - (executive producer)
- Motherly Love (2017) - (executive producer)
- Decline and Fall (2017) - (executive producer)
- Chasing Theo (2017) - (executive producer)
- Next Chapter (2017) - (executive producer)
- Broken Rhymes (2016) - (executive producer)
- Rape Interrupted (2016) - (executive producer)
- Heightened Emotions (2016) - (executive producer)
- Imposter (2016) - (executive producer)
- Making a Rapist (2016) - (executive producer)
- Terrorized (2016) - (executive producer)
- Heartfelt Passages (2016) - (producer)
- Intersecting Lives (2016) - (producer)
- Assaulting Reality (2016) - (producer)
- Fashionable Crimes (2016) - (producer)
- Sheltered Outcasts (2016) - (producer)
- Unholiest Alliance (2016) - (producer)
- Manhattan Transfer (2016) - (producer)
- Star-Struck Victims (2016) - (producer)
- Collateral Damages (2016) - (producer)
- Nationwide Manhunt (2016) - (producer)
- Forty-One Witnesses (2016) - (producer)
- A Misunderstanding (2016) - (producer)
- Townhouse Incident (2016) - (producer)
- Catfishing Teacher (2016) - (producer)
- Depravity Standard (2015) - (producer)
- Melancholy Pursuit (2015) - (producer)
- Patrimonial Burden (2015) - (producer)
- Maternal Instincts (2015) - (producer)
- Community Policing (2015) - (producer)
- Institutional Fail (2015) - (producer)
- Transgender Bridge (2015) - (producer)
- Criminal Pathology (2015) - (producer)
- Devil's Dissections (2015) - (producer)
- Surrendering Noah (2015) - (producer)
- Parents' Nightmare (2015) - (producer)
- Perverted Justice (2015) - (producer)
- Daydream Believer (2015) - (producer)
- Granting Immunity (2015) - (producer)
- Devastating Story (2015) - (producer)
- Parole Violations (2015) - (producer)
- December Solstice (2015) - (producer)
- Undercover Mother (2015) - (producer)
- Intimidation Game (2015) - (producer)
- Padre Sandunguero (2015) - (producer)
- Agent Provocateur (2015) - (producer)
- Pattern Seventeen (2014) - (producer)
- Spousal Privilege (2014) - (producer)
- Chicago Crossover (2014) - (producer)
- Glasgowman's Wrath (2014) - (producer)
- Pornstar's Requiem (2014) - (producer)
- Holden's Manifesto (2014) - (producer)
- Producer's Backend (2014) - (producer)
- American Disgrace (2014) - (producer)
- Girls Disappeared (2014) - (producer)
2021
My Beautiful Stutter (Documentary) (executive producer)
2019
Emanuel (Documentary) (co-producer)
2017
I Am Evidence (Documentary) (producer)
2013
Santorini Blue (associate producer)
2006
Copy That (Short) (producer)
Director
2014
Law & Order: Special Victims Unit (TV Series) (8 episodes)
- King of the Moon (2023)
- She Paints for Vengeance (2020)
- Mea Culpa (2018)
- Motherly Love (2017)
- Sheltered Outcasts (2016)
- A Misunderstanding (2016)
- Padre Sandunguero (2015)
- Criminal Stories (2014)
Soundtrack
1988
Falcon Crest (TV Series) (performer - 1 episode)
- The Key to Angela (1988) - (performer: "I Ain't Got Nothin' But Time" - uncredited)
Thanks
2022
A Tree of Life (Documentary) (special thanks)
2012
Black-Eyed Paper Cowboys (Video short) (special thanks)
Self
-
The Apprenticeship of Ted Kotcheff (Documentary) (pre-production)
as
Self
2022
The Drew Barrymore Show (TV Series)
as
Self - Guest
- Rainn Wilson/Brooke Shields/Ali Wentworth/Madison Beer/Mariska Hargitay (2023) - Self - Guest
- Mariska Hargitay/Ali Wentworth/Tiki Barber/Jenny Mollen/Jason Biggs (2022) - Self - Guest
2014
Today (TV Series)
as
Self - Guest / Self
- Episode dated 23 February 2023 (2023) - Self - Guest
- Episode dated 23 September 2021 (2021) - Self - Guest
- Episode dated 26 September 2019 (2019) - Self - Guest
- Episode dated 13 June 2019 (2019) - Self - Guest
- Episode dated 26 September 2018 (2018) - Self - Guest
- Episode dated 16 April 2018 (2018) - Self - Guest
- Episode dated 8 February 2017 (2017) - Self - Guest
- Episode dated 18 November 2015 (2015) - Self
- Episode dated 23 September 2014 (2014) - Self
2007
Entertainment Tonight (TV Series)
as
Self
- Josh/David (2010) - Self
2022
The 48th Annual People's Choice Awards (TV Special)
as
Self - Winner
2022
Access Hollywood (TV Series)
as
Self
- Episode #27.65 (2022) - Self
- Episode #27.40 (2022) - Self
2022
The 74th Primetime Emmy Awards (TV Special)
as
Self - Presenter
2022
Gutsy (TV Series documentary)
as
Self
- Gutsy Women Seek Justice (2022) - Self
2015
Late Night with Seth Meyers (TV Series)
as
Self
- Mariska Hargitay & Christopher Meloni/Rachel Dratch/Brooke Colucci (2022) - Self
- Mariska Hargitay/Lizzy Caplan/Sam Fender/Terence Higgins (2019) - Self
- Mariska Hargitay and Ice-T/Sebastian Maniscalco/Tom Odell/Sean Kinney (2018) - Self
- Mariska Hargitay/John Cho/ZZ Ward feat. Fantastic Negrito/Sonny Emory (2017) - Self
- Mariska Hargitay/Gilbert Gottfried/Celeste Ng (2017) - Self
- Mariska Hargitay/Chelsea Peretti/Father John Misty/Elle King (2015) - Self
2019
Live with Kelly and Mark (TV Series)
as
Self - Guest
- Mariska Hargitay/Sisqo (2021) - Self - Guest
- Live at Home Week/Mariska Hargitay/Victoria Beckham (2019) - Self - Guest
2021
All Against Abuse (Video documentary)
as
Self
2021
The Kelly Clarkson Show (TV Series)
as
Self
- New York: Stronger (2021) - Self
2020
The Paley Center Presents Law & Order: Before They Were Stars (TV Special documentary)
as
Self
2020
2020 Democratic National Convention (TV Mini Series)
as
Self
- Episode dated 19 August 2020 (2020) - Self
2020
A One-Time Special (TV Special)
as
Self
2019
Ok! TV (TV Series)
as
Self
- Episode #5.91 (2020) - Self
- Episode #5.70 (2019) - Self
- Episode #5.30 (2019) - Self
- Episode #5.26 (2019) - Self
2020
The Paley Center Salutes Law & Order: SVU (TV Special)
as
Self
2019
CBS News Sunday Morning (TV Series)
as
Self
- Episode #40.106 (2019) - Self
2019
The Late Show with Stephen Colbert (TV Series)
as
Self
- Mariska Hargitay/Thomas Middleditch/Hootie & the Blowfish (2019) - Self
2018
The Tonight Show Starring Jimmy Fallon (TV Series)
as
Self
- Ice-T/Mariska Hargitay/Macaulay Culkin/JID/BJ the Chicago Kid/Thundercat (2018) - Self
2003
The View (TV Series)
as
Self / Self - Guest Hostess
- Stormy Daniels/Michael Avenatti/Mariska Hargitay/Ice-T (2018) - Self
- Mariska Hargitay/View Your Deal (2018) - Self
- Gov. John Kasich/Mariska Hargitay & Ice-T (2015) - Self
- Guest Co-Hostess Diane Farr/Mariska Hargitay/Jennifer Nettles (2014) - Self
- Episode dated 3 May 2005 (2005) - Self - Guest Hostess
- Episode dated 22 February 2005 (2005) - Self
- Episode dated 18 November 2003 (2003) - Self
2018
The Late Late Show with James Corden (TV Series)
as
Self
- Holly Hunter/Mariska Hargitay/Shawn Mendes (2018) - Self
2018
NBC Nightly News with Lester Holt (TV Series)
as
Self
- Episode dated 13 April 2018 (2018) - Self
2018
The Daily Show (TV Series)
as
Self
- Mariska Hargitay (2018) - Self
2007
The Ellen DeGeneres Show (TV Series)
as
Self
- Will Ferrell & Amy Poehler/Mariska Hargitay (2017) - Self
- Episode #9.142 (2012) - Self
- Episode #5.9 (2007) - Self
2017
I Am Evidence (Documentary)
as
Self
2016
Harry (TV Series)
as
Self
- Actress Mariska Hargitay/"Luke Cage" Actor Mike Colter (2016) - Self
2015
Taylor Swift: The 1989 World Tour Live (Video)
as
Self
2015
Watch What Happens Live with Andy Cohen (TV Series)
as
Self
- Mariska Hargitay & Gloria Steinem (2015) - Self
2015
The Chew (TV Series)
as
Self - Guest
- Your Family Will Love This! (2015) - Self - Guest
2015
The Jim Gaffigan Show (TV Series)
as
Self
- Maria (2015) - Self
2015
2015 MTV Video Music Awards (TV Special)
as
Self
2015
Ice & Coco (TV Series)
as
Self
- Mariska Hargitay, Peter Scanavino & Kelli Giddish/Jarod Miller/SVU University/About Last Night (2015) - Self
2014
The Broadway.com Show (TV Series)
as
Self
- Episode #2.44 (2014) - Self
2002
Late Show with David Letterman (TV Series)
as
Self
- Mariska Hargitay/Simon Amstell/Kandace Springs (2014) - Self
- Episode dated 7 February 2002 (2002) - Self
2014
Extra (TV Series)
as
Self
- Episode #21.13 (2014) - Self
2014
The Meredith Vieira Show (TV Series)
as
Self
- Mariska Hargitay & Lisa Ling (2014) - Self
2014
Inside the Actors Studio (TV Series)
as
Self
- Mariska Hargitay (2014) - Self
2014
Chelsea Lately (TV Series)
as
Self - Guest
- Episode #8.20 (2014) - Self - Guest
2014
The Talk (TV Series)
as
Self - Guest
- Mariska Hargitay/Lisa Guerrero/Chef Ann Gentry (2014) - Self - Guest
2013
The 7th Annual CNN Heroes: An All-Star Tribute (TV Special)
as
Self - Presenter
1999
The Tonight Show with Jay Leno (TV Series)
as
Self / Self - Guest
- Episode #22.30 (2013) - Self - Guest
- Episode #13.131 (2005) - Self
- Episode #13.45 (2005) - Self
- Episode #7.160 (1999) - Self
2013
Katie (TV Series)
as
Self
- Documentary 'Life According to Sam'/Lauren Conrad's Beauty Tips (2013) - Self
- Mariska Hargitay/Domestic Violence (2013) - Self
2013
Good Day L.A. (TV Series)
as
Self
- Episode dated 18 September 2013 (2013) - Self
2013
Stuck (Documentary)
as
Self - Narrator (voice, uncredited)
2012
True Crime: The Movie (Documentary)
as
Self
2012
Late Night with Jimmy Fallon (TV Series)
as
Self - Guest
- Episode dated 15 May 2012 (2012) - Self - Guest
2011
Barefoot Contessa (TV Series documentary short)
as
Self
- Sweet Charity (2011) - Self
2011
17th Annual Screen Actors Guild Awards (TV Special)
as
Self - Nominee
2010
The 62nd Primetime Emmy Awards (TV Special)
as
Self - Presenter
2010
Kathy Griffin: My Life on the D-List (TV Series)
as
Self
- Kathy with a Z (2010) - Self
2010
The Cove: My Friend is... (Short)
as
Self
2010
16th Annual Screen Actors Guild Awards (TV Special)
as
Self - Nominee
2009
TV Land Moguls (TV Mini Series documentary)
as
Self
- The 90s (2009) - Self
2008
E! Live from the Red Carpet (TV Series)
as
Self
- The 2008 Primetime Emmy Awards (2008) - Self
2008
The 60th Primetime Emmy Awards (TV Special documentary)
as
Self - Nominee
2008
TV Guide Live at the Emmy Awards (TV Special)
as
Self
2008
19th Annual GLAAD Media Awards (TV Special)
2008
The Love Guru
as
Self (uncredited)
2008
E! True Hollywood Story (TV Series documentary)
as
Self
- Mariska Hargitay (2008) - Self
2008
Rachael Ray (TV Series)
as
Self
- Episode #2.102 (2008) - Self
2008
Speechless (TV Movie documentary)
as
Self
2003
Christmas in Rockefeller Center (TV Series)
as
Self
- Christmas in Rockefeller Center (2007) - Self
- Christmas in Rockefeller Center (2003) - Self
2007
11th Annual Prism Awards (TV Special)
as
Self - Winner
2007
The 59th Annual Primetime Emmy Awards (TV Special)
as
Self - Nominee
2007
Jerry Lewis MDA Labor Day Telethon (TV Series)
as
Self
- Telethon 2007 (2007) - Self
2007
Freedom Dance (Documentary short)
as
Narrator (voice)
2007
BelzerVizion (Short)
as
Self
2007
13th Annual Screen Actors Guild Awards (TV Special)
as
Self - Nominee
2006
3rd Annual VH1 Hip-Hop Honors (TV Special)
as
Self (uncredited)
2006
America Rebuilds II: Return to Ground Zero (TV Movie documentary)
as
Self - Narrator
2006
The 58th Annual Primetime Emmy Awards (TV Special)
as
Self - Winner
2006
Hollywood 411 (TV Series)
as
Self
- Episode dated 30 March 2006 (2006) - Self
2006
12th Annual Screen Actors Guild Awards (TV Special)
as
Self - Nominee
2005
Fashion Rocks (TV Special)
as
Self
2005
The WIN Awards (TV Special)
as
Self
2005
The 57th Annual Primetime Emmy Awards (TV Special)
as
Self - Nominee & Presenter
2005
The Barry Z Show (TV Series)
as
Self
- Fish Fry (2005) - Self
2005
The 62nd Annual Golden Globe Awards 2005 (TV Special)
as
Self - Winner
1999
Late Night with Conan O'Brien (TV Series)
as
Self - Guest / Self
- Kelsey Grammer/Mariska Hargitay/Lewis Black (2004) - Self - Guest
- Matt Dillon/Mariska Hargitay/The White Stripes (2003) - Self - Guest
- Jack Black/Mariska Hargitay/Sevendust (2001) - Self - Guest
- Jon Stewart/Paula Cole (1999) - Self
2004
10th Annual Screen Actors Guild Awards (TV Special)
as
Self - Nominee
2003
SVU: The Beginning (Video short)
as
Self
2003
The Caroline Rhea Show (TV Series)
as
Self
- Episode dated 28 March 2003 (2003) - Self
2002
Intimate Portrait (TV Series documentary)
as
Self
- Joely Fisher (2002) - Self
2002
I Love the '80s (TV Mini Series documentary)
as
Self
2002
The Rosie O'Donnell Show (TV Series)
as
Self
- Episode dated 21 February 2002 (2002) - Self
2000
Maury (TV Series)
as
Self
- Episode dated 23 October 2000 (2000) - Self
2000
The 57th Annual Golden Globe Awards (TV Special)
as
Self - Presenter
2000
The 26th Annual People's Choice Awards (TV Special)
as
Self
1995
Mighty Morphin Power Rangers the Movie: Secrets Revealed (TV Short documentary)
as
Self
1989
The More You Know (TV Series)
as
Self
1988
Hour Magazine (TV Series)
as
Self
- Episode dated 8 January 1988 (1988) - Self
1985
Good Morning America (TV Series)
as
Self - Actress
- Dated 5 March 1985 (1985) - Self - Actress
1967
New York, New York (TV Series)
as
Self
- Episode dated 1 May 1967 (1967) - Self
1966
The Merv Griffin Show (TV Series)
as
Self
- Jayne Mansfield, Henny Youngman, Monti Rock III, the Cambridge Circus (1966) - Self
Archive Footage
2023
Inside Edition (TV Series documentary)
as
Self
- Spring Cleaning Tips (2023) - Self
2016
Entertainment Tonight (TV Series)
as
Self
- Episode #42.166 (2023) - Self
- Episode #42.12 (2022) - Self
- Episode #41.138 (2022) - Self
- Episode #41.20 (2021) - Self
- Episode #40.117 (2021) - Self
- Episode #39.282 (2020) - Self
- San Diego Comic-Com @ Home Highlights! (2020) - Self
- Episode #37.23 (2017) - Self
- Episode #36.292 (2017) - Self
- Episode #36.36 (2016) - Self
2022
Last Week Tonight with John Oliver (TV Series)
as
Self
- Law & Order (2022) - Self
2022
The Ben Shapiro Show (Podcast Series)
as
Self
- Episode dated 14 February 2022 (2022) - Self
2021
Live with Kelly and Mark (TV Series)
as
Self
- Live's Back in Business: Restaurant Food Made Easy Week - Day 3 (2021) - Self
2016
From the Start! (TV Series)
as
Justice
- Taylor Swift (2016) - Justice
2015
The Meredith Vieira Show (TV Series)
as
Self
- Meredith's Favorite Signature Segments! (2015) - Self
2014
CNN NewsCenter (TV Series documentary)
as
Self
- Racial Conflict (2014) - Self
2014
Extra (TV Series)
as
Self - Law & Order: SVU
- Episode dated 18 October 2014 (2014) - Self - Law & Order: SVU
2013
Jayne Mansfield: La tragédie d'une blonde (TV Movie)
as
Self (uncredited)
2010
Never Sleep Again: The Elm Street Legacy (Video documentary)
as
Self
2007
30 Rock (TV Series)
as
Detective Olivia Benson
- SeinfeldVision (2007) - Detective Olivia Benson (uncredited)
2005
Corazón de... (TV Series)
as
Self
- Episode dated 19 September 2005 (2005) - Self (uncredited)
References
Mariska Hargitay Wikipedia
(Text) CC BY-SA