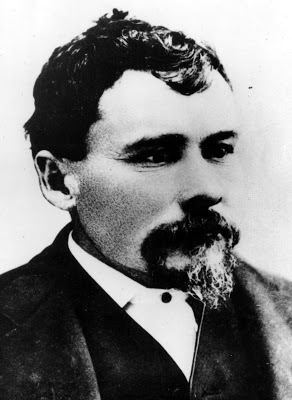 Slaughter was born in 1841 on a Southern plantation in Sabine Parish near Many in western Louisiana. His parents were Benjamin Slaughter and the former Minerva Mabry. He was educated in schools in Texas in Sabine County and Caldwell County. From Mexican vaqueros, he learned how to herd cattle and how to speak Spanish.

In the early 1860s, Slaughter defended European settlers against hostile Comanche as a Texas Ranger. Shortly after, during the Civil War, he served in the Confederate States Army. He fought Union forces in Burnet County, west of the capital city of Austin, Texas.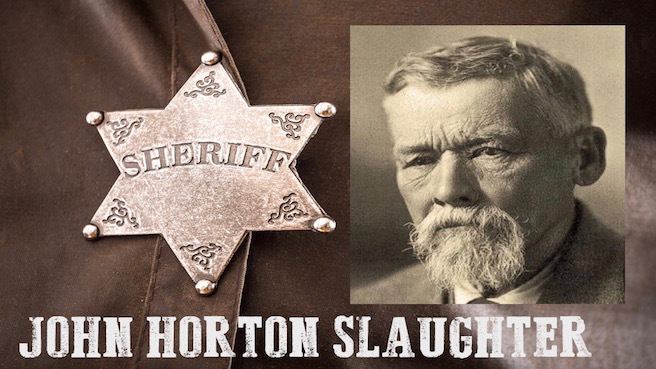 In 1874, he, along with his brother, became a cattle driver in Atascosa County, south of San Antonio. The two formed a cattle-transporting company, the San Antonio Ranch Company, which drove cattle to Kansas via the Chisholm Trail. One (if not the only) of his cattle drive bosses was his first cousin Lewis Warren Neatherlin. Neatherlin's brother, James Franklin Neatherlin, also the Slaughter brothers' first cousin, assisted on the drive.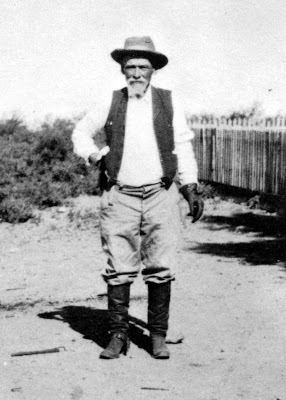 In the late 1870s, Slaughter left Texas for New Mexico, where he traded cattle and planned to start a ranch. However, he eventually decided to establish the ranch in the Arizona Territory. Initially settling in Charleston, Arizona, he later purchased the San Bernardino Ranch, on the U.S.–Mexico border near Douglas, in 1884.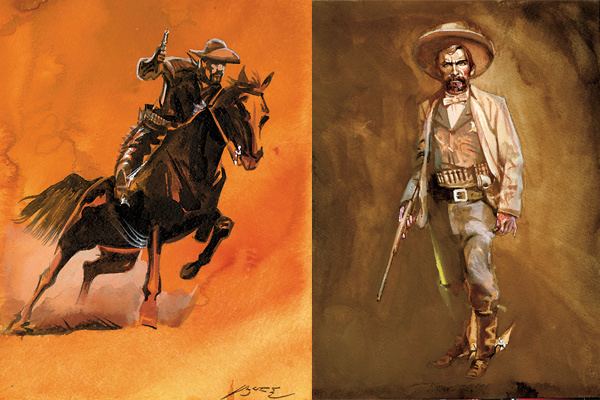 In 1886, Slaughter was elected sheriff of Cochise County, Arizona, five years after the infamous Gunfight at the O.K. Corral. He was later re-elected to a second term. As sheriff, he helped track Geronimo, the Apache chief who was caught on the San Bernardino Ranch. Slaughter fought for law and order with his six-shooter, a repeating shotgun, and a Henry rifle. He arrested desperados like the Jack Taylor Gang and brought them to justice.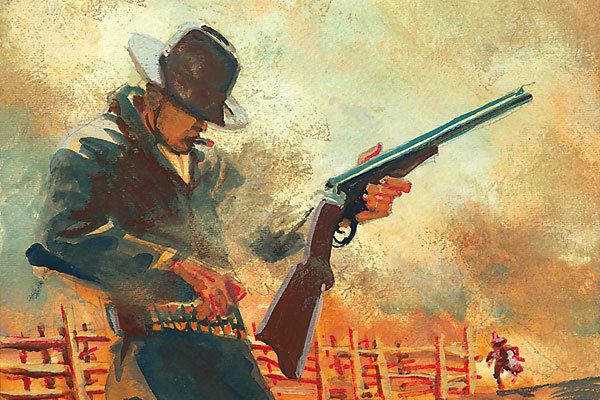 He also became a prominent poker player, often playing all night long. He was reportedly good at bluffing. He often played with the cattle baron John Chisum. Once, in San Antonio, Texas, he was cheated out of his win by cattle rustler Bryan Gallagher. To retrieve his money, Slaughter went all the way to New Mexico, where he found Gallagher on Chisum's ranch and shot him down.
Slaughter married Eliza Adeline Harris on August 4, 1871. Of their four children, only two, Addie and Willie, survived until adulthood. Eliza died in 1877 of smallpox in Tucson.
On April 16, 1879, Slaughter, at the age of thirty-seven, married eighteen-year-old Cora Viola Howell at Tularosa, New Mexico Territory. The Slaughters had no children of their own, but they adopted several children, including Apache May, whom Slaughter encountered in 1896 while chasing the Apache Kid in Mexico.
Years later, when he became ill, the Slaughters moved to an apartment on Twelfth Street in Douglas, Arizona.
Slaughter was found on the morning of February 16, 1922 in his Douglas apartment, having died sometime during the previous night.
The ABC television miniseries Texas John Slaughter, with Tom Tryon in the title role, was inspired by Slaughter's life story. The series began as a Wonderful World of Disney series in 1958.
William W. Johnstone's Texas John Slaughter series features Slaughter as a main character. John Slaughter is also written about as the main character in the book Gun Justice: The unforgettable story of Texas John Slaughter, one of the greatest gunfighters of the old west by Jason Manning. Published in 1999, it chronicles his life from a ranch hand in Texas to the Arizona frontier. His life is told by himself, often when explaining his life to friends.