Occupation

Film, television actor




Residence

Vicksburg, Mississippi, U.S.

Other names

Jan Michael VincentMichael VincentMike Vincent

Spouse

Patricia Ann Vincent (m. 2000), Joanne Robinson (m. 1986–1997), Bonnie Portman (m. 1974–1975)

Parents

Lloyd Vincent, Doris Vincent

Movies and TV shows




Similar People
Jan michael vincent interview on the insider 08 19 07
Jan-Michael Vincent (born July 15, 1944) is a retired American actor best known for his role as helicopter pilot Stringfellow Hawke on the 1980s U.S. television series Airwolf (1984–86) and as the protagonist of John Milius's 1978 surfing epic Big Wednesday.
Contents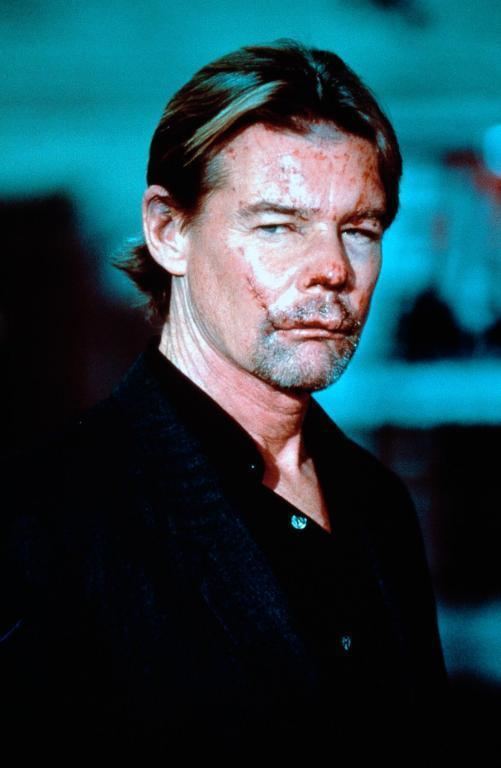 Jan michael vincent s shocking appearance 1996
Early life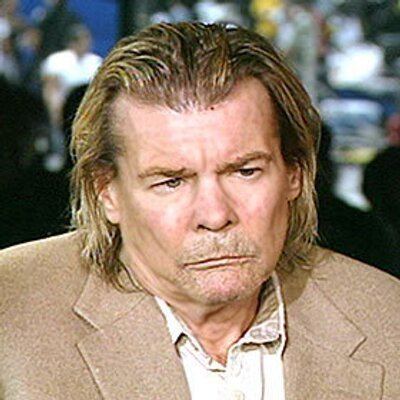 Vincent was born July 15, 1944, in Denver, Colorado, to Doris and Lloyd Vincent. His family moved to Hanford, California, when Jan-Michael was young. Vincent attended Ventura College in Ventura, California.
1960s
Vincent was finishing a stint in the California Army National Guard when a talent scout was struck by his looks. His first acting job was in the movie The Bandits (aka Los Banditos), co-directed by and starring Robert Conrad, in 1967.
Vincent's career took off in the late 1960s when casting agent Dick Clayton signed him to Universal Studios. He made a shirtless appearance on the Dragnet 1968 episode "The Grenade," as a muscular high school student who suffered an acid attack by a mentally unstable classmate (played by Mickey Sholdar). He also appeared in the Danger Island segments of Hanna-Barbera's The Banana Splits series as Link (1968–69). Finally, in the fall of 1969 Vincent had a starring role in the prime-time soap opera The Survivors, alongside Lana Turner and George Hamilton; however, the series was canceled at mid-season.
Vincent also performed in several movies in that period, such as the 1969 Twentieth Century Fox movie The Undefeated (as Bubba Wilkes) starring John Wayne, Rock Hudson, and Mexican actor Antonio Aguilar. His name appeared as Michael Vincent in the credits of the movie. Vincent Guest-starred in two episodes of Bonanza (April 1969's "The Unwanted" as Rick Miller and "The Arrival of Eddie" as Eddie MacKay May 19, 1968, Season 9 credited as Michael Vincent).
1970s
Vincent appeared in one episode of Marcus Welby, M.D. as Richie, a teen with an alcohol addiction. He co-starred with Charles Bronson in the 1972 Crime film The Mechanic. In 1970, he garnered critical praise for his role in the made-for-TV film Tribes— also known as "The Soldier Who Declared Peace" in Europe and the UK, co-starring Darren McGavin, about a tough Marine boot-camp drill instructor dealing with a hippie draftee (Vincent), who will not "play by the rules." Other notable films included the cult surfing film Big Wednesday with William Katt and Gary Busey; he also attracted attention giving a highly complex performance opposite Robert Mitchum in Going Home. In 1971 he appeared in the Gunsmoke episode "The Legend."
In 1972 Vincent starred in a made-for-TV love story, Sandcastles, and in 1973 he starred in the Disney movie The World's Greatest Athlete, with Tim Conway and John Amos. He also starred in the 1974 romance Buster and Billie as the romantic antihero Buster Lane, where he startled audiences with his full-frontal nudity. In Hooper with Burt Reynolds, Vincent played a young stunt man. In 1975 Bite the Bullet found him sharing screen time opposite Gene Hackman, James Coburn, and Candice Bergen. He also starred in the cult classic trucker movie White Line Fever; in 1976's Baby Blue Marine, a war film directed by John D. Hancock, which also starred Glynnis O'Connor; and in the 1976 cult classic Shadow of the Hawk co-starring Marilyn Hassett. Vincent also appeared in Damnation Alley, based on Roger Zelazny's science fiction novel, in 1977.
1980s
In 1980, Vincent starred in the gang-themed drama Defiance, which received a limited release. In that film, he costarred alongside Danny Aiello as Manhattan residents who fight back against the gang members who terrorize their neighborhood. He also appeared in The Return, a science fiction film that was released directly to television and video. In 1981, he co-starred with Kim Basinger in Hard Country. Vincent starred in the 1983 Action film Last Plane Out.
After the completion of his role in the 1983 television Miniseries Winds of War, Vincent was cast as Stringfellow Hawke for the action–espionage series Airwolf, in which he co-starred with Ernest Borgnine and is the role for which he is best known and remembered, as well as for his rate of pay. It was noted, at the time, that Vincent's salary for his work on Airwolf was the highest paid (rumored to be $200,000 per episode) of any actor in American television. While filming Airwolf, Vincent admitted to drug and alcohol problems for which he acknowledged seeking help.
After the end of Airwolf he found roles in smaller budget and lower exposure film projects.
1990s and 2000s
Vincent worked with Traci Lords in the 1991 suspense film Raw Nerve.
While in the hospital in 1996, Vincent was committed to a role in Red Line with Chad McQueen as Keller. He appeared in the film with a swollen face and scars, and still wearing the hospital ID bracelet.
In 1997, he had a small guest role on Nash Bridges, playing the title character's long-lost brother, and in 1998 he had a cameo in the independent film Buffalo '66.
His most recent movie roles included the independent film White Boy, also titled Menace (for the U.S. video version), released in March 2002.
Personal life
Vincent has battled alcoholism and intravenous drug use for much of his life. In 1983, he was arrested for drunk driving, but avoided jail by entering rehab. He was also arrested after two bar brawls in 1984 and 1985 and then received a felony assault charge in 1986, which he was acquitted of after his attorney argued that the woman tripped and fell on a telephone cord in his home. In 1995, a $374,000 default judgment was made against him after his former girlfriend alleged he had physically assaulted her after their breakup and caused her to miscarry their child.
In the latter half of the 1990s, he was involved in two severe automobile collisions, which he barely survived. In an accident in August 1996 Vincent broke three vertebrae in his neck. He also sustained a permanent injury to his vocal cords from an emergency medical procedure, leaving him with a permanently raspy voice.
Vincent was charged with drunk driving again after his 1996 accident and once again sentenced to rehab and placed on probation. In an interview on the TV program The Insider on September 18, 2007, when asked about his 1996 car accident, he answered, "Y'know, I have no idea what you're talking about. I don't remember being in an accident."
In 2000, Vincent violated probation for his prior alcohol-related arrests by appearing drunk in public three times and assaulting his fiancee, Patricia. As a result, he was sentenced to 60 days in Orange County Jail.
Vincent was involved in another automobile accident in 2008.
Vincent married his first wife, Bonnie Poorman, his "college classmate sweetheart" in 1969 and they had a daughter, Amber Vincent, in 1973. His second wife, Joanne Robinson, left him and had a restraining order entered against him in 1994, alleging that he had abused her since their marriage in 1985.
In an October 2014 interview with National Enquirer, Vincent revealed that his right leg was amputated just below the knee in 2012 after he contracted a leg infection as a result of complications from peripheral artery disease. He now walks with a prosthetic limb, though sometimes he is forced to use a wheelchair. He also revealed he had tax debt in excess of $70,000.
As of 2013, Vincent resides near Vicksburg, Mississippi.
In popular culture
Vincent was briefly referenced in the episode "Interdimensional Cable 2: Tempting Fate" of the Adult Swim animated series Rick and Morty.
Death
His death was not publicly announced until March 8, when
TMZ
broke the news, and showed a slightly redacted copy of his death certificate.
He is survived by his third wife, Patricia Ann Christ, and his daughter, Amber Vincent, from his first marriage.

Filmography
Actor
2000
The Thundering 8th
as
Capt. Otis Buchwald
2000
Escape to Grizzly Mountain
as
Trapper
1998
No Rest for the Wicked
as
Sheriff Juan Ramirez
1997
Nash Bridges (TV Series)
as
Bobby Chase
- Revelations (1997) - Bobby Chase (as Jan Michael Vincent)
1996
Jurassic Women (TV Movie)
as
Zepp
1996
Lethal Orbit (TV Movie)
as
Riff
1995
Russian Roulette - Moscow 95
as
Captain Nazarov
1995
Red Line (Video)
as
Keller
1995
Ice Cream Man
as
Detective Gifford
1995
Body Count
as
Detective Reinhart
1995
Abducted II: The Reunion
as
Brad Allen (as Jan Michael Vincent)
1994
Singapore Sling (TV Movie)
as
Billy
1994
Ipi Tombi
as
Steven Gilbert
1994
Renegade (TV Series)
as
Max
- Hard Rider (1994) - Max
1993
Indecent Behavior
as
Tom Mathis
1993
Deadly Heroes
as
Cody Grant
1993
Hidden Obsession
as
Ben Scanlon
1993
Sins of Desire
as
Warren Robillard
1993
Midnight Witness
as
Lance
1992
Animal Instincts (Video)
as
Fletcher Ross (as Jan Michael Vincent)
1992
Beyond the Call of Duty
as
Len Jordan
1992
The Divine Enforcer (Video)
as
Father Thomas
1991
The Final Heist (TV Movie)
as
David King
1991
Raw Nerve
as
Lt. Bruce Ellis
1991
Xtro II: The Second Encounter
as
Dr. Ron Shepherd
1991
Hangfire
as
Colonel Johnson
1990
In Gold We Trust
as
Oliver Moss
1990
Haunting Fear (Video)
as
Detective James Trent
1989
Dirty Games
as
Dr. Kepler West
1989
Tarzan in Manhattan (TV Movie)
as
Brightmore
1989
Deadly Embrace (Video)
as
Stewart Moreland (as Jan Michael Vincent)
1987
Born in East L.A.
as
McCalister (as Jan Michael Vincent)
1987
Enemy Territory
as
Parker
1987
Six Against the Rock (TV Movie)
as
Miran 'Buddy' Thompson
1987
Airwolf (TV Series)
as
Stringfellow Hawke
- Blackjack (1987) - Stringfellow Hawke
1986
Hotel (TV Series)
as
Nick Hauser
- Undercurrents (1986) - Nick Hauser
1984
Airwolf (TV Series)
as
Stringfellow Hawke
- Birds of Paradise (1986) - Stringfellow Hawke
- Tracks (1986) - Stringfellow Hawke
- The Girl Who Fell from the Sky (1986) - Stringfellow Hawke
- Break-In at Santa Paula (1986) - Stringfellow Hawke
- Hawke's Run (1986) - Stringfellow Hawke
- Desperate Monday (1986) - Stringfellow Hawke
- Little Wolf (1986) - Stringfellow Hawke
- Day of Jeopardy (1986) - Stringfellow Hawke
- Discovery (1986) - Stringfellow Hawke
- Wildfire (1986) - Stringfellow Hawke
- Half-Pint (1985) - Stringfellow Hawke
- Where Have All the Children Gone? (1985) - Stringfellow Hawke
- The Deadly Circle (1985) - Stringfellow Hawke
- Jennie (1985) - Stringfellow Hawke
- Annie Oakley (1985) - Stringfellow Hawke
- Eagles (1985) - Stringfellow Hawke
- Kingdom Come (1985) - Stringfellow Hawke
- Crossover (1985) - Stringfellow Hawke
- Fortune Teller (1985) - Stringfellow Hawke
- And a Child Shall Lead (1985) - Stringfellow Hawke
- Airwolf II (1985) - Stringfellow Hawke
- The Horn of Plenty (1985) - Stringfellow Hawke
- Short Walk to Freedom (1985) - Stringfellow Hawke
- Eruption (1985) - Stringfellow Hawke
- Severance Pay (1985) - Stringfellow Hawke
- Dambreakers (1985) - Stringfellow Hawke
- Out of the Sky (1985) - Stringfellow Hawke
- Natural Born (1985) - Stringfellow Hawke
- Prisoner of Yesterday (1985) - Stringfellow Hawke
- Santini's Millions (1985) - Stringfellow Hawke
- Inn at the End of the Road (1985) - Stringfellow Hawke
- The American Dream (1985) - Stringfellow Hawke
- Condemned (1985) - Stringfellow Hawke
- Random Target (1984) - Stringfellow Hawke
- Once a Hero (1984) - Stringfellow Hawke
- Flight #093 Is Missing (1984) - Stringfellow Hawke
- HX-1 (1984) - Stringfellow Hawke
- Fallen Angel (1984) - Stringfellow Hawke
- Sins of the Past (1984) - Stringfellow Hawke
- The Hunted (1984) - Stringfellow Hawke
- The Truth About Holly (1984) - Stringfellow Hawke
- Moffett's Ghost (1984) - Stringfellow Hawke
- Firestorm (1984) - Stringfellow Hawke
- Sweet Britches (1984) - Stringfellow Hawke
- To Snare a Wolf (1984) - Stringfellow Hawke
- Mind of the Machine (1984) - Stringfellow Hawke
- And They Are Us (1984) - Stringfellow Hawke
- Mad Over Miami (1984) - Stringfellow Hawke
- Fight Like a Dove (1984) - Stringfellow Hawke
- Echoes from the Past (1984) - Stringfellow Hawke
- One Way Express (1984) - Stringfellow Hawke
- Proof Through the Night (1984) - Stringfellow Hawke
- Bite of the Jackal (1984) - Stringfellow Hawke
- Daddy's Gone a Hunt'n (1984) - Stringfellow Hawke
- Shadow of the Hawke (1984) - Stringfellow Hawke
1985
Get Out of My Room
as
Immigration Officer
1984
Airwolf (TV Movie)
as
Stringfellow Hawke
1983
Last Plane Out
as
Jack Cox
1983
The Winds of War (TV Mini Series)
as
Byron Henry
- Into the Maelstrom (1983) - Byron Henry
- The Changing of the Guard (1983) - Byron Henry
- Of Love and War (1983) - Byron Henry
- Defiance (1983) - Byron Henry
- Cataclysm (1983) - Byron Henry
- The Storm Breaks (1983) - Byron Henry
- The Winds Rise (1983) - Byron Henry
1980
Defiance
as
Tommy (as Jan Michael Vincent)
1978
Hooper
as
Delmore 'Ski' Shidski
1978
Big Wednesday
as
Matt Johnson
1977
Damnation Alley
as
Tanner
1976
Vigilante Force
as
Ben Arnold
1976
Shadow of the Hawk
as
Mike
1976
Baby Blue Marine
as
Marion
1975
White Line Fever
as
Carrol Jo Hummer
1973
Police Story (TV Series)
as
Warren Yates / Dave Hauser
- Incident in the Kill Zone (1975) - Warren Yates
- Line of Fire (1973) - Dave Hauser (as Jan Michael Vincent)
1974
Buster and Billie
as
Buster Lane
1973
Toma (TV Series)
as
Billy Haskell
- Blockhouse Breakdown (1973) - Billy Haskell
1973
Deliver Us from Evil (TV Movie)
as
Nick Fleming
1973
Marcus Welby, M.D. (TV Series)
as
Ritchie Manning
- Catch a Ring That Isn't There (1973) - Ritchie Manning
1973
The World's Greatest Athlete
as
Nanu
1972
The Mechanic
as
Steve McKenna
1972
Sandcastles (TV Movie)
as
Michael
1972
The Catcher (TV Movie)
as
Sam Callende
1971
Going Home
as
Jimmy Graham
1971
Gunsmoke (TV Series)
as
Travis Colter
- The Legend (1971) - Travis Colter
1971
The Persuaders! (TV Series)
as
Helicopter Pilot
- The Gold Napoleon (1971) - Helicopter Pilot (uncredited)
1971
Men at Law (TV Series)
as
Cpl. Logan Kehoe
- One American (1971) - Cpl. Logan Kehoe
1971
Dan August (TV Series)
as
Kevin Colter
- Death Chain (1971) - Kevin Colter
1968
The Banana Splits Adventure Hour (TV Series)
as
Link Simmons / Lincoln 'Link' Simmons
- The Jewel of India (1970) - Link Simmons (as Michael Vincent)
- The Ransom (1969) - Link Simmons (as Michael Vincent)
- Banana Splits Show # 3/A Trap for Turhan/A Letter of Peril/Danger Island 5/Danger Island 6 (1969) - Link Simmons (as Michael Vincent)
- Banana Splits Show # 8/Isle of Treachery/The Pirate Adventure/Danger Island 15/Danger Island 16 (1968) - Link Simmons (as Michael Vincent)
- Banana Splits Show # 6/Sky Raiders of the Desert/The Moorish Galley/Danger Island 11/Danger Island 12 (1968) - Link Simmons (as Michael Vincent)
- Banana Splits Show # 5/The Wizard Ramnizar/The Plot of the Puppetmaster/Danger Island 9/Danger Island 10 (1968) - Link Simmons (as Michael Vincent)
- Danger Island (1968) - Link Simmons (as Michael Vincent)
- Banana Splits Show # 4/The Great Gold Robbery/The Ring/Danger Island 7/Danger Island 8 (1968) - Link Simmons (as Michael Vincent)
- Banana Splits Show # 2/The Ransom/The Jewel of India/Danger Island 3/Danger Island 4 (1968) - Lincoln 'Link' Simmons (voice, as Michael Vincent)
- Banana Splits Show # 1/Joining of the Knights/The Littlest Musketeer/Danger Island 1/Danger Island 2/The Hillybilly Bears (1968) - Lincoln 'Link' Simmons (as Michael Vincent)
1969
The Survivors (TV Series)
as
Jeffrey Hastings / Jeff Hastings
- Chapter Fourteen (1970) - Jeff Hastings
- Chapter Twelve (1969) - Jeffrey Hastings
- Chapter Eleven (1969) - Jeffrey Hastings
- Chapter Ten (1969) - Jeffrey Hastings
- Chapter Nine (1969) - Jeffrey Hastings
- Chapter Eight (1969) - Jeffrey Hastings
- Chapter Seven (1969) - Jeffrey Hastings
- Chapter Five (1969) - Jeffrey Hastings
- Chapter Three (1969) - Jeffrey Hastings
- Chapter Two (1969) - Jeffrey Hastings
- Chapter One (1969) - Jeffrey Hastings
1968
Danger Island (TV Series)
as
Link Simmons
1969
The Last of the Powerseekers (TV Movie)
as
Jeffrey Hastings
1969
The Undefeated
as
Bubba Wilkes (as Michael Vincent)
1968
Bonanza (TV Series)
as
Rick Miller / Eddie
- The Unwanted (1969) - Rick Miller (as Michael Vincent)
- The Arrival of Eddie (1968) - Eddie (as Michael Vincent)
1968
Journey to Shiloh
as
Little Bit Lucket (as Michael Vincent)
1968
Lassie (TV Series)
as
Chris Hanford
- Hanford's Point: Part 3 (1968) - Chris Hanford (as Michael Vincent)
- Hanford's Point: Part 2 (1968) - Chris Hanford (as Michael Vincent)
- Hanford's Point: Part 1 (1968) - Chris Hanford (as Michael Vincent)
1967
The Bandits
as
Taye 'Boy' Brown (as Jan Michael Vincent)
1967
Dragnet 1967 (TV Series)
as
Rick Schneiderman
- The Grenade (1967) - Rick Schneiderman (as Michael Vincent)
1967
The Hardy Boys: The Mystery of the Chinese Junk
as
Tony Prito (as Mike Vincent)
Producer
1995
Red Line (Video) (associate producer)
Soundtrack
1977
Damnation Alley (performer: "Will the Circle Be Unbroken" - uncredited)
Thanks
2007
Abbey of Thelema (special thanks)
Self
2016
Studio 10 (TV Series)
as
Self
- Episode dated 14 March 2016 (2016) - Self
2010
Hollywood Don't Surf! (Documentary)
as
Self
2007
The Insider (TV Series)
as
Self
- Episode dated 18 September 2007 (2007) - Self
2001
Chop Suey (Documentary)
as
Self
2000
Biography (TV Series documentary)
as
Self
- Ernest Borgnine: Hollywood's Uncommon Character (2000) - Self
2000
20/20 (TV Series documentary)
as
Self
- Episode dated 6 January 2000 (2000) - Self
1999
America's Most Wanted: America Fights Back (TV Series documentary)
as
Self
- Episode dated 25 September 1999 (1999) - Self
1997
E! True Hollywood Story (TV Series documentary)
as
Self
- Jan-Michael Vincent (1997) - Self
1995
Howard Stern (TV Series)
as
Self - Guest
- Episode dated 20 June 1997 (1997) - Self - Guest
- Intern Beauty Contest Part 2 (1997) - Self - Guest
- Episode dated 22 February 1995 (1995) - Self - Guest
- Episode dated 21 February 1995 (1995) - Self - Guest
1994
Vicki! (TV Series)
as
Self - Guest
- Episode dated 8 April 1994 (1994) - Self - Guest
1990
Into the Night (TV Series)
as
Self
- Episode dated 29 November 1990 (1990) - Self
1986
The New Hollywood Squares (TV Series)
as
Self - Panelist
- Episode dated 23 February 1987 (1987) - Self - Panelist
- Episode #1.7 (1986) - Self - Panelist
1979
The American Sportsman (TV Series)
as
Self - Diver
- Cuba Scuba (1979) - Self - Diver
1978
The Perfect Moment (Documentary short)
as
Self
1978
The Magical World of Disney (TV Series)
as
Self
- Mickey's 50 (1978) - Self
1975
Dinah! (TV Series)
as
Self - Guest
- Episode #4.220 (1978) - Self - Guest
- Episode #1.143 (1975) - Self - Guest
1977
Aliens from Spaceship Earth (Documentary)
as
Self
1977
Free Ride (Documentary)
as
Self - Narrator
1971
The Merv Griffin Show (TV Series)
as
Self
- Episode #14.95 (1977) - Self
- Episode #13.1 (1975) - Self
- Jaye P. Morgan, Jan-Michael Vincent, Richard Dawson, Kenny Kingston (1973) - Self
- Chad Everett, Cameron Mitchell, Jan Michael-Vincent, Rona Barrett (1971) - Self
1977
The 34th Annual Golden Globe Awards (TV Special)
as
Self - Presenter
1976
The 33rd Annual Golden Globe Awards (TV Special)
as
Self - Presenter
1975
The Mike Douglas Show (TV Series)
as
Self - Guest
- Episode #15.60 (1975) - Self - Guest
1973
The Bob Braun Show (TV Series)
as
Self - Guest
- Episode dated 6 August 1975 (1975) - Self - Guest
- Episode dated 7 February 1973 (1973) - Self - Guest
Archive Footage
2023
Génération Barracuda (TV Movie documentary)
2019
Entertainment Tonight (TV Series)
as
Self
- ET Stars We Lost (2019) - Self
- My Lottery Dream Home Exclusive! (2019) - Self
2019
Remembering 2019: In Memoriam (TV Special)
as
Self / actor
2019
The 71st Primetime Emmy Awards (TV Special)
as
Self - In Memoriam
2012
Cactus Wagon (Documentary short)
as
Self
2002
Jan-Michael Vincent Is My Muse (Short)
as
Self
1994
Joe Bob's Drive-In Theater (TV Series)
as
Lt. Bruce Ellis / Fletcher Ross
- Episode dated 2 July 1994 (1994) - Lt. Bruce Ellis
- Episode dated 25 June 1994 (1994) - Fletcher Ross
1993
La Classe américaine (TV Movie)
as
Le fan d'hélicoptère
1991
Shock Cinema Vol. 3 (Video documentary)
as
Self
1983
The Magical World of Disney (TV Series)
as
Nanu
- The World's Greatest Athlete: Part 2 (1983) - Nanu
- The World's Greatest Athlete: Part 1 (1983) - Nanu
1980
Dan August: Once Is Never Enough (TV Movie)
as
Kevin Colter
References
Jan-Michael Vincent Wikipedia
(Text) CC BY-SA