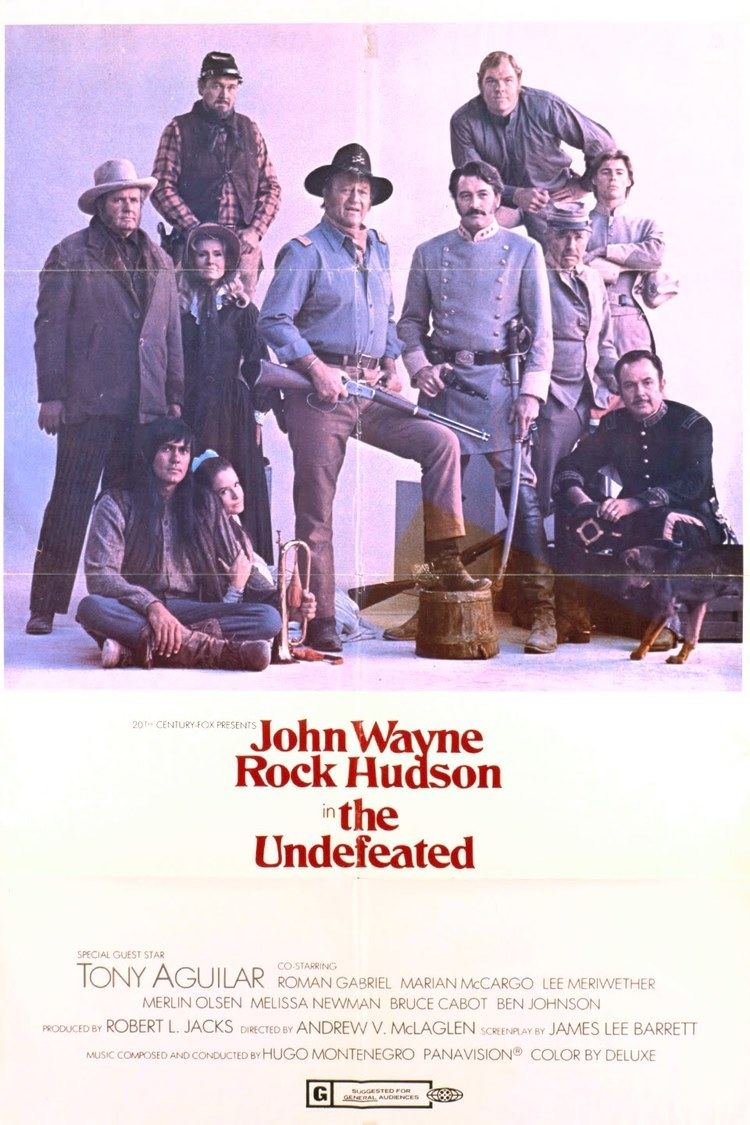 In the closing days of the American Civil War, Union Army Colonel John Henry Thomas (John Wayne) and company organize one final attack on a small unit of Confederate soldiers, only to be informed after bloodily defeating them that the war had ended three days ago at Appomattox Courthouse in Virginia. Saddened and weary, Thomas and his men head out west towards home with the intention of rounding up wild horses in the Arizona and New Mexico Territories to compensate them for their loyalty, friendship and war service with Thomas. Meanwhile, a band of Confederate States Army soldiers led by Colonel James Langdon (Rock Hudson) feel the war has left them with no homes, and they prepare to emigrate south to neighboring Mexico and stay organized as reinforcements to Emperor Maximilian, leader of the French intervention invasion of Mexico against the previous republican government of President Benito Juarez. Langdon torches his plantation home before he departs rather than seeing it fall into the hands of Northern carpetbaggers. At the same time, ex-Col. Thomas, with his adopted Cherokee Indian son Blue Boy (Roman Gabriel), along with members of his tribe that he brought from the Indian and Oklahoma Territories and his surviving Union Army command, work hard and rounding up, then bringing a herd of 3,000 horses across the Mexican border at the Rio Grande River of the North for sale to Maximilian's representatives in Durango, Mexico, after rejecting a lower offer by corrupt U.S. Army / Union Army purchasing agents.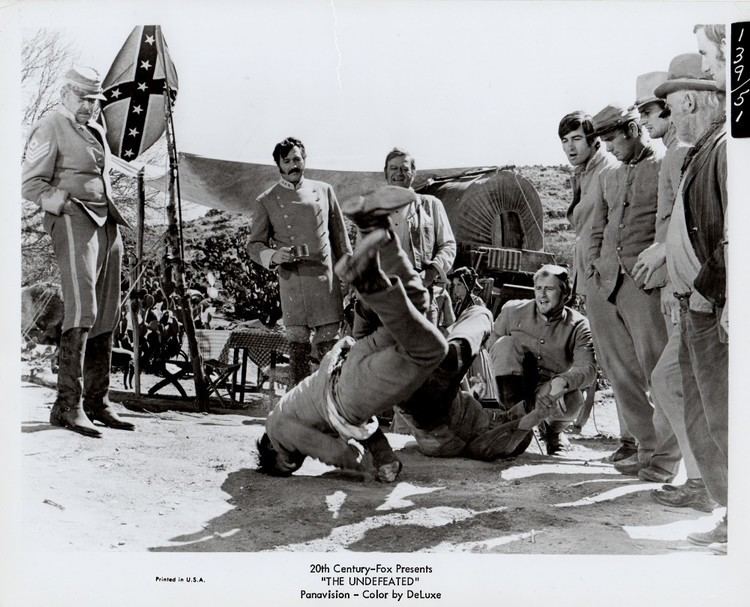 Halfway there, Blue Boy notices that the tracks of a group of following Mexican Commanchero bandits indicate that they are planning an ambush on the group of southern Confederate travelers. Blue Boy and Thomas go to warn the emigrating Confederates and Thomas and Langdon meet. Despite their sectional differences, the Americans - Northerners, Southerners and Cherokee Indians, repel the group of Mexican banditos who attack the Confederate wagon train camp, with Thomas' former Union Army troopers - now horse wranglers riders saving the day.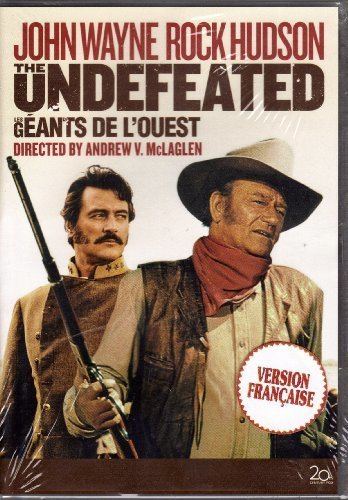 The two factions celebrate at a "Fourth of July" party - "Southern style" at Col. Langdon's generous surprising offer and relive the war through a drunken brawl. They then split and go their separate ways. Meanwhile, Langdon's daughter Charlotte and Blue Boy have quickly fallen in love.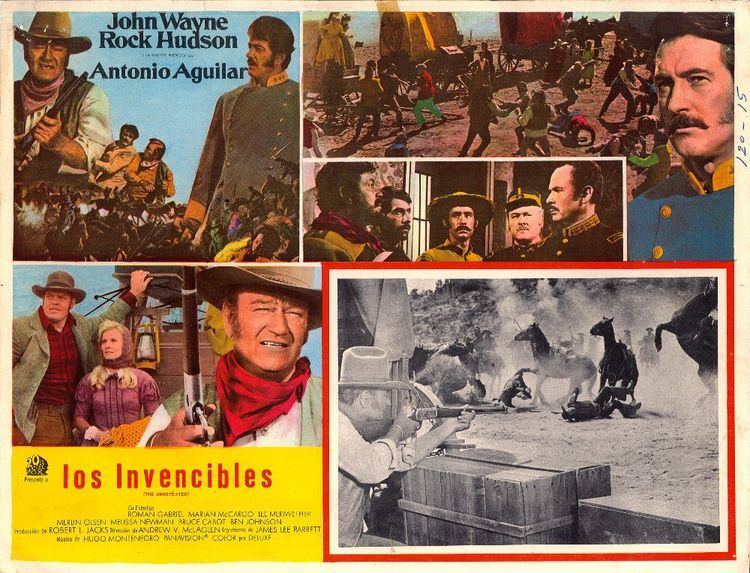 When Langdon's Southern company finally reaches their destination in Durango, they unfortunately find Emperor Maximilian's forces were chased out days earlier, replaced by ragged Mexican Republican forces of President Benito Juarez, under General Rojas (Antonio Aguilar), and are surprised and surrounded after enjoying the beginnings of a welcome banquet when partisan soldiers rush in and new Mexican republican flags replace the previous Imperial banners and welcoming Confederate battle flag are lowered. Viewing the new foreigners as potential enemies, the Juarezista general holds the Southerners hostage in exchange for Thomas' horses. After Langdon is sent with a note to Thomas' camp with Rojas' demands, the reluctant American cowboys agree to ransom their brethren. On the way to Durango, after shooting up and defeating a searching unit of French Imperial cavalry troops with Thomas ordering the herd to be stampeded through the Frenchmen, then into the Juarez General's headquarters town as ransom payment for their former enemies.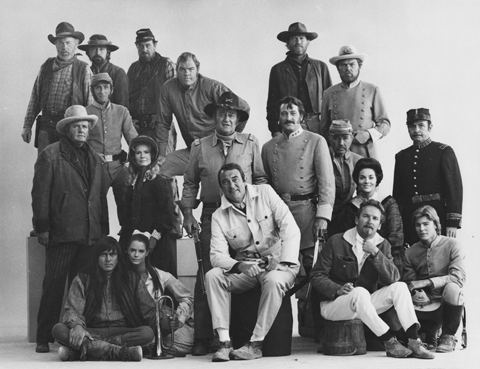 Rojas shares cognac which he says is the only good thing that his enemy French had brought to his country, with toasts to his President Juarez and the future of Mexico, with Col. Thomas responding with one to "The United States of America"!!, and turning to diehard Southerner Col. Langdon with a sharp glance, saying "Not even for three thousand horses"??!!, to which Langdon reluctantly repeats, then adds a quick rejoinder retort, "and the Confederacy"!!!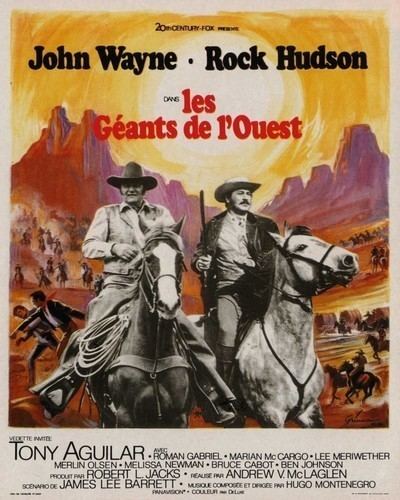 The company of reunited Americans rides out of Durango to return to America, the people finally have common ground as they listen and pass over harmonica tunes of "Dixie", then "Battle Hymn of the Republic" - saying 'Not that one neither Yank'!!, then settle to listen to "Yankee Doodle Dandy"!!.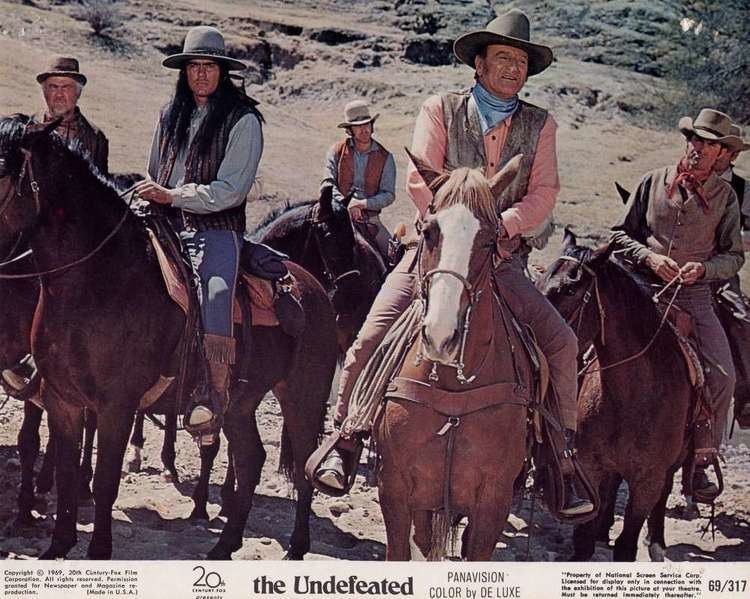 Merlin Olsen plays the blacksmith Little George. Both Gabriel and Olsen were pro-football all-stars for the NFL team, Los Angeles Rams. Olsen continued his acting and sports announcing after his gridiron days were over, especially in the 1980s TV series Little House on the Prairie.
The stunt co-ordinator was Hal Needham, later a film director.
The film earned $4.5 million in rentals in North America.