Children

Caitlin Nell Dryer







NFL draft:

1969 / Round: 1 / Pick: 13

Spouse

Tracy Vaccaro (m. 1983–1988)

Education

San Diego

State University, El Camino College

Movies and TV shows




Similar People




Date of birth:

(1946-07-06) July 6, 1946 (age 74)




Profiles



Fred dryer the view from over here 01 13 2015
John Frederick "Fred" Dryer (born July 6, 1946) is an American actor and former American football Defensive end in the National Football League (NFL).
Contents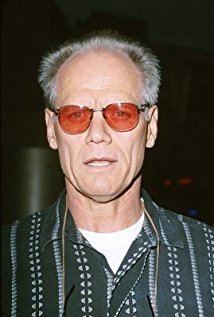 He played for 13 years in the NFL, having played in 176 Games, starting in 1969, and recording 104 career sacks with the New York Giants and Los Angeles Rams. He is the only NFL player to score two safeties in one game.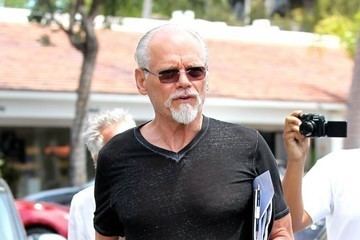 Following his retirement from football, Dryer had a successful career as a film and television actor, notably starring in the series Hunter. His height of 6 ft 6 in (1.98 m) and physique are useful for his action roles.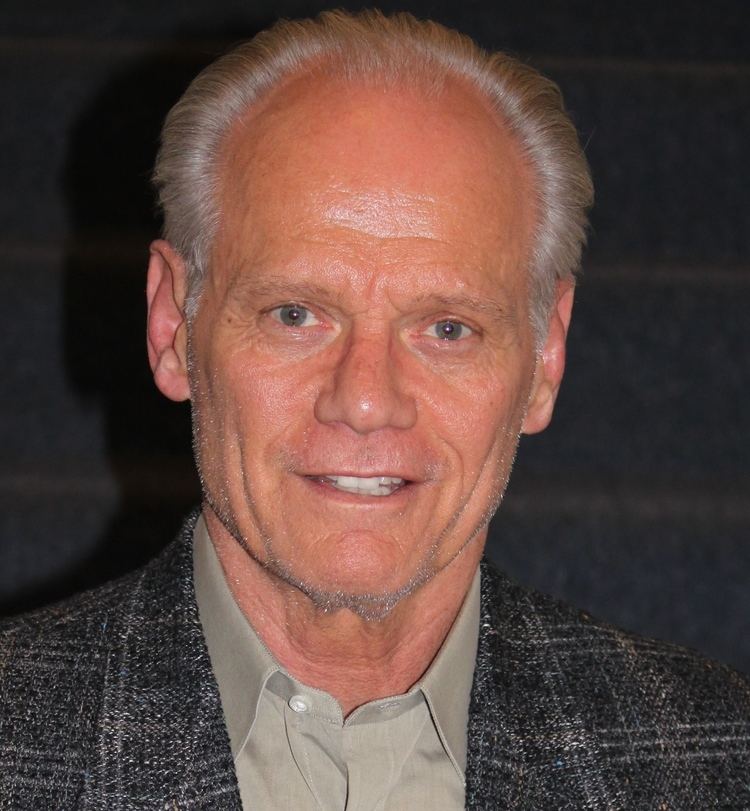 Fred dryer big guns for big hands uffsides ep 28 breakout
College career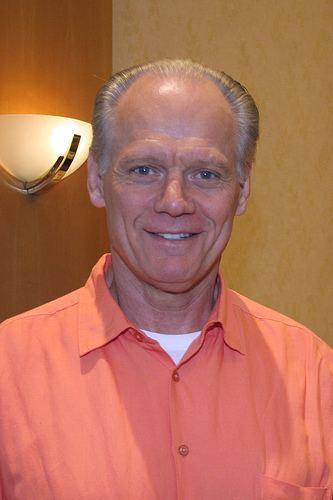 The son of Charles F. Dryer and Genevieve Nell (née Clark) Dryer, Fred Dryer began his football career at Lawndale High School in Lawndale in Los Angeles County, and then attended El Camino Junior College before transferring to San Diego State University (SDSU).
Dryer was inducted to the El Camino C.C. Athletic Hall Of Fame in 1988, as a charter member and was the Athlete of the Year for his 1966 performance on the football field. Dryer was also a 1966 Junior College All-American.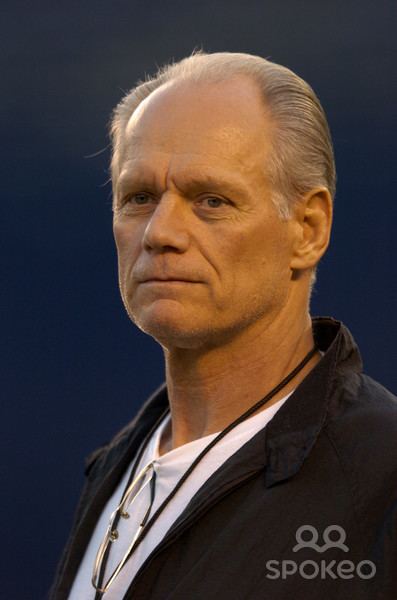 During Dryer's junior and senior seasons, in which he lettered both seasons, at San Diego State, the Aztecs had a combined record of 19-1-1. They were the College Division National Champions in both seasons. In 1967 they topped both the Associated Press and United Press International polls as #1. In 1968 San Diego State was voted the champions by UPI and North Dakota State topped the AP poll and thus the two schools shared the College-Division title.
Dryer was voted the outstanding defensive lineman on the team and as such was the recipient of the Byron H. Chase Memorial Trophy. One of Dryer's teammates was Carl Weathers, who played Apollo Creed in the first four films of the Rocky series. In 1967 the Aztecs allowed 12.9 points a game on defense, which is still ninth in SDSU history. In 1967 and 1968 the Aztec run defense allowed just 80.1 and 100.1 yards per game, still fourth and fifth, respectively in school annals after nearly forty years.
Dryer was named to the Little All-America team in 1968 since at the time the school was 1-AA. Dryer played in the East-West Shrine Game in San Francisco, the Hula Bowl in Honolulu and the College All-Star Game in Chicago where the college stars played the world champion New York Jets.
Dryer was a vegetarian for 10 years. In 1988, Dryer was inducted into the San Diego State University Aztec Hall of Fame. In 1997 Dryer received college football's ultimate honor in being voted to the College Football Hall of Fame and is one of only three SDSU Aztecs in the collegiate Hall of Fame. When voted into the San Diego Sports Hall of Fame in 1998, Dryer joined athletes such as Ted Williams, Dan Fouts, Dave Winfield, and Tony Gwynn in receiving the preeminent recognition for a San Diego athlete.
NFL career
Dryer was drafted in the first round of the 1969 NFL Draft by the New York Giants and won a starting job as a rookie. He was the starting right defensive end from 1969 through 1971. He led the team in quarterback sacks each of those three seasons with 8½ in 1969, 12 in 1970 and 8½ in 1971. He was among the defensive leaders in other categories as well. In 1969, he tallied 58 tackles (39 solo), six passes deflected and forced two fumbles and recovered two.
The next season Dryer was an alternate to the Pro Bowl but could not play due to a bruised hip. He was Second-team All-NFC after recording 69 tackles (53 solo) four pass deflections, three forced fumbles, while recovering two to go along with his 12 sacks. In 1971, he again led the team with 8½ sacks, and totaled 62 tackles (33 solo). Dryer also deflected two passes, forced two more fumbles and recovered two for the third consecutive season.
Dryer was traded to the New England Patriots in February 1972 for three draft choices (a first, second, and sixth), but refused to report to the Patriots and left New England with only one option thus dealing him to the Los Angeles Rams on draft day of that year for a first round draft pick and backup defensive end Rick Cash. In his first year with the Rams he backed up left defensive end Jack Youngblood making only four starts but playing in every game despite a broken hand and broken nose. His primary role in 1972 was to come in on likely passing downs and rush the passer. He had 40 tackles (17 solo) and 4½ sacks.
In 1973, Dryer started all 14 Games on the right side and became the only NFL player ever to have two safeties in the same game by dumping opposing passers in the end zone twice in the fourth quarter. He ended the season with 10 sacks, 3 forced fumbles and recovered 3 fumbles (all three were second on the top-ranked Rams defense). After the season, he was a Second-team All-NFC pick by Pro Football Weekly. He finished the season with 39 tackles (21 solo) s passed knocked down, three forced fumbles and three fumbles recovered.
In 1974, he had 15 sacks, which co-led (with Youngblood) the NFL (unofficially, sacks were not officially recognized by the NFL until 1982) and was voted the Rams Outstanding Defensive Lineman and was named All-Pro and All-NFC. Statistically, he had another solid year versus the run, totaling 49 tackles (34 solo) and two forced fumbles.
Dryer scored his first NFL touchdown in 1975 on a 20-yard interception return against Philadelphia. After scoring his touchdown against the Eagles, Dryer promised that if he ever scored another, he would set his hair on fire in the end zone. Against the Eagles that day, he chose to celebrate by "rolling six", a touchdown celebration where the player scoring rolls the ball like an imaginary pair of dice with some of his teammates looking on. He ended 1975 with 12 sacks, behind only Jack Youngblood and was voted All-NFC. Additionally, Dryer played in the 1975 Pro Bowl, was a Second-team All-Pro selection as well. Statistically, Dryer was excellent against the run with 61 tackles (39 solo) and two passes deflection, two fumbles recovered to go along with the 20-yard TD interception.
Due to rule changes in NFL offensive line Dryer's play started to decline some. Always a small player, the new rules heavily favored larger players. Dryer coped with a 55-tackle, 5-sack season (33 solo). He did deflect two passes and forced three fumbles in 1976 which were along the team leaders. In 1977 Dryer adopted a new diet and was winning praises from NFL sportwriters for the start he had. He recorded 35 tackles (28 solo) and 6 sacks. He also knocked down four passes, recovered three fumbles and caused one fumble. The next season, 1978 was much of the same. Dryer was the starting right defensive end on the NFL's #1 defense. Personally, he had 51 tackles (33 solo) and forced two fumbles, recovered three, blocked a kick and blocked one pass en route to a Ram record of 12-4.
He played in Super Bowl XIV when the Rams met the Pittsburgh Steelers after the 1979 season. That season, he was honorable mention All-NFC after recording 49 tackles (31 solo) 10 sacks and three forced fumbles and recovered one. Against the New York Giants on October 28, 1979, Dryer recorded a career-high 5 sacks. In 1980 Dryer split the time at his right defensive end position with third-year player Reggie Doss. They combined for 67 tackles (Dryer 31, 20 solo) and 12 sacks (Dryer 5½, Doss 6½).
Dryer ended his career with 104 career sacks, although since he played prior to 1982 when sacks became an official statistic they are not credited in the NFL record books. Dryer played on a tough Los Angeles Ram defense that during the decade of the 1970s, allowed fewer points, fewer total yards, fewer rushing yards, and sacked more quarterbacks than any other defense during that time-frame.
In January, 1981, Dryer made the cover of Interview magazine, published by Andy Warhol from the late 1960s through the early 1990s and was considered the very essence of "magazine chic". In 2003 the NFL Alumni presented Dryer with its Career Achievement Award which is presented to former NFL players "For Getting to the Top of His Field".
Record game
Dryer's record-setting game on October 21, 1973, at Los Angeles was a 24–7 win over Green Bay. Down 20–7 in the fourth quarter, the Packers found themselves deep in their own territory when Dryer came storming in from the right side of the defense and chased down Green Bay quarterback Scott Hunter, dropping him in the end zone for a safety.
On the Packers' following possession near their own goal line, Dryer attacked again. He looped through the middle of the Packers' offensive line and dragged backup quarterback Jim Del Gaizo down for his second safety of the game, setting a new NFL record. For his efforts, Dryer was named the Associated Press NFL Defensive Player of the Week.
Acting career
Prior to the start of his show business career, Dryer flexed his acting muscles when he helped cover Super Bowl IX for SPORT magazine. Fed up with the grandiose and self-important nature of the NFL's championship match, then-editor Dick Schaap hired Dryer and Rams teammate Lance Rentzel for this journalistic assignment. Donning costumes inspired by The Front Page, "Scoops Brannigan" (Dryer) and "Cubby O'Switzer" (Rentzel) peppered players and coaches from both the Pittsburgh Steelers and Minnesota Vikings with questions that ranged from clichéd to downright absurd. This became the inspiration for the eccentricities that surround Media Day at the Super Bowl. He briefly served as a color analyst on CBS's NFL coverage in 1982.
In the early 1980s when producers/creators Glen and Les Charles, and James Burrows were developing the soon-to-be hit sitcom, Cheers, Dryer, along with two other actors, was considered for the role of lead character, Sam Malone. Ted Danson ultimately won the role, but Dryer later appeared as sportscaster (and former Red Sox teammate of Sam's) Dave Richards in the episodes "Sam at Eleven", "Old Flames", "Love Thy Neighbor", and "'I' On Sports". He appeared on CHiPs in the Season 5 episode Force Seven.
Dryer's best-known acting role came in the 1980s television crime drama Hunter, in which he costarred with Stepfanie Kramer, followed by Darlanne Fluegel, then Lauren Lane. Dryer also starred in the action-thriller movie Death Before Dishonor as well as Mike Land in the TV series Land's End (21 episodes, 1995–1996). He portrayed Sgt. Rock during his appearance on Justice League.
He married actress and Playboy centerfold Tracy Vaccaro in May 1983; the couple divorced in 1988. Together, they have at least one daughter. Dryer still resides in Los Angeles and has his own production company (Fred Dryer Productions).
In January 2009, Dryer was seen in a cable TV commercial for SMS research company, which obliquely makes reference to his NFL record of two safeties in a game from 1973. Dryer is also now a spokesman for the law service Injury Solutions.
He starred in the drag racing film Snake and Mongoose, which depicts the rivalry between drivers Don "The Snake" Prudhomme and Tom "The Mongoose" McEwen and their groundbreaking accomplishments in the world of drag racing. Dryer plays "Ed Donovan," McEwen's engine builder, who coined the nickname "Mongoose."
Dryer appeared in the NBC series Crisis in 2014. In 2015, Dryer joined the ranks of the Marvel Cinematic Universe when he played the evil HYDRA leader, Octavian Bloom, in an episode of Agents of S.H.I.E.L.D..
Filmography
Actor
2020
Influence
as
Howie Goldstein
2018
Bumblebee
as
Sheriff Lock
2018
NCIS (TV Series)
as
Marine Master Sergeant Thomas Fletcher
- Fragments (2018) - Marine Master Sergeant Thomas Fletcher
2015
Agent X (TV Series)
as
Mike - Former Agent X / Former Agent X
- Penultimatum (2015) - Mike - Former Agent X
- Truth, Lies and Consequences (2015) - Former Agent X
2015
Agents of S.H.I.E.L.D. (TV Series)
as
Octavian Bloom
- Aftershocks (2015) - Octavian Bloom
2014
Crisis (TV Series)
as
Thomas Jefferson Smith
- This Wasn't Supposed to Happen (2014) - Thomas Jefferson Smith
- How Far Would You Go (2014) - Thomas Jefferson Smith
- Homecoming (2014) - Thomas Jefferson Smith
- Here He Comes (2014) - Thomas Jefferson Smith
2013
The Wrong Woman (TV Movie)
as
Detective Sanford
2013
The Millers (TV Series)
as
Sarge / Frank
- Internet Dating (2013) - Sarge / Frank
2013
Snake & Mongoose
as
Ed Donovan
2013
The Exes (TV Series)
as
Mr. Collins
- Take This Job and Shove It (2013) - Mr. Collins
2009
Accidentally on Purpose (TV Series)
as
Edward
- It Happened One Christmas (2009) - Edward
2005
Suits on the Loose
as
Senator Roy Boxwell
2005
Out of Practice (TV Series)
as
Michael
- If These Floors Could Talk - Michael
2003
Fire Over Afghanistan
as
Colonel Collins
2003
Hunter (TV Series)
as
Lt. Rick Hunter
- Dead Heat (2003) - Lt. Rick Hunter
- Untouchable (2003) - Lt. Rick Hunter
- Vaya Sin Dios (2003) - Lt. Rick Hunter
- To Protect and Serve - Lt. Rick Hunter
- Need to Know - Lt. Rick Hunter
2003
Hunter: Back in Force (TV Movie)
as
Det. Sgt. Rick Hunter
2002
Shakedown (Video)
as
General Wolf
2002
Hunter: Return to Justice (TV Movie)
as
Rick Hunter
2002
Justice League (TV Series)
as
Sgt. Rock / Flagship Pilot #2
- The Savage Time: Part III (2002) - Sgt. Rock / Flagship Pilot #2 (voice)
- The Savage Time: Part II (2002) - Sgt. Rock (voice)
2000
Highway 395
as
Rawley Wade
2000
Relic Hunter (TV Series)
as
Randall Fox
- Three Rivers to Cross (2000) - Randall Fox
2000
Warm Texas Rain (Video)
as
Karl Lorens
2000
The Independent
as
Jean Claude
1999
Wild Grizzly (TV Movie)
as
Ranger Frank Bradford
1998
Stray Bullet
as
Forest Mason
1997
Diagnosis Murder (TV Series)
as
Police Chief Masters
- Retribution: Part 2 (1998) - Police Chief Masters
- Retribution: Part 1 (1998) - Police Chief Masters
- Murder Blues (1997) - Police Chief Masters
1998
Ask Harriet (TV Series)
as
Prof. Derrick Smythe
- Pumps and Circumstances - Prof. Derrick Smythe
1995
Land's End (TV Series)
as
Mike Land / Dr. Amore
- Jenny (1996) - Mike Land
- Mothers Behind Bars (1996) - Mike Land
- Who's Killing Cole Porter? (1996) - Mike Land
- Girls Just Wanna Have Fun (1996) - Mike Land
- Pieces of 8 Is Enough (1996) - Mike Land
- Red Cadillac (1996) - Mike Land
- Dr. Amore (1996) - Dr. Amore
- Fool's Gold (1996) - Mike Land
- Long Arm of the Law (1996) - Mike Land
- Windfall (1995) - Mike Land
- What Ever Happened to Maria Rosa? (1995) - Mike Land
- The Curse of Willis (1995) - Mike Land
- What Are Friends for (1995) - Mike Land
- Willis Gets Lucky (1995) - Mike Land
- Bounty Hunter (1995) - Mike Land
- El Perico (1995) - Mike Land
- Day of the Dead (1995) - Mike Land
- A Line in the Sand (1995) - Mike Land
- Parentnapping (1995) - Mike Land
- Night Eyes (1995) - Mike Land
- Land's End: Part 2 (1995) - Mike Land
- Land's End: Part 1 (1995) - Mike Land
1995
The Return of Hunter: Everyone Walks in L.A. (TV Movie)
as
Lt. Rick Hunter
1994
Day of Reckoning (TV Movie)
as
Jack O'Brien
1984
Hunter (TV Series)
as
Rick Hunter
- Little Man with a Big Reputation (1991) - Rick Hunter
- Ex Marks the Spot (1991) - Rick Hunter
- Cries of Silence (1991) - Rick Hunter
- All That Glitters (1991) - Rick Hunter
- The Grab (1991) - Rick Hunter
- Shadows of the Past (1991) - Rick Hunter
- Room Service (1991) - Rick Hunter
- The Reporter (1991) - Rick Hunter
- Under Suspicion (1991) - Rick Hunter
- Fatal Obsession: Part 2 (1991) - Rick Hunter
- Fatal Obsession: Part 1 (1991) - Rick Hunter
- Acapulco Holiday (1990) - Rick Hunter
- La Familia (1990) - Rick Hunter
- This Is My Gun (1990) - Rick Hunter
- The Usual Suspects (1990) - Rick Hunter
- Oh, the Shark Bites! (1990) - Rick Hunter
- A Snitch'll Break Your Heart (1990) - Rick Hunter
- The Incident (1990) - Rick Hunter
- Kill Zone (1990) - Rick Hunter
- Where Echoes End (1990) - Rick Hunter
- Deadly Encounters: Part 2 (1990) - Rick Hunter
- Deadly Encounters: Part 1 (1990) - Rick Hunter
- Street Wise: Part 2 (1990) - Rick Hunter
- Street Wise: Part 1 (1990) - Rick Hunter
- Second Sight (1990) - Rick Hunter
- Sudden Withdrawal (1990) - Rick Hunter
- Blind Ambition (1990) - Rick Hunter
- Final Confession (1990) - Rick Hunter
- Lullaby (1990) - Rick Hunter
- Unfinished Business (1990) - Rick Hunter
- Unacceptable Loss (1990) - Rick Hunter
- Son and Heir (1990) - Rick Hunter
- Broken Dreams (1990) - Rick Hunter
- The Nightmare (1990) - Rick Hunter
- Brotherly Love (1990) - Rick Hunter
- The Fifth Victim (1989) - Rick Hunter
- Shield of Honor (1989) - Rick Hunter
- Yesterday's Child (1989) - Rick Hunter
- The Legion: Part 2 (1989) - Rick Hunter
- The Legion: Part 1 (1989) - Rick Hunter
- A Girl Named Hunter (1989) - Rick Hunter
- Investment in Death (1989) - Rick Hunter
- Shillelagh (1989) - Rick Hunter
- On Air (1989) - Rick Hunter
- Return of White Cloud (1989) - Rick Hunter
- Last Run (1989) - Rick Hunter
- Teen Dreams (1989) - Rick Hunter
- Ring of Honor (1989) - Rick Hunter
- Code 3 (1989) - Rick Hunter
- Shoot to Kill (1989) - Rick Hunter
- Blood Line (1989) - Rick Hunter
- Informant (1989) - Rick Hunter
- Me, Myself & Die (1989) - Rick Hunter
- City Under Siege: Part 3 (1989) - Rick Hunter
- City Under Siege: Part 2 (1989) - Rick Hunter
- City Under Siege: Part 1 (1989) - Rick Hunter
- The Pit (1989) - Rick Hunter
- Partners (1989) - Rick Hunter
- Payback (1988) - Rick Hunter
- Honorable Profession (1988) - Rick Hunter
- No Good Deed Ever Goes Unpunished (1988) - Rick Hunter
- Presumed Guilty (1988) - Rick Hunter
- Dead on Target: Part 2 (1988) - Rick Hunter
- Dead on Target: Part 1 (1988) - Rick Hunter
- The Baby Game (1988) - Rick Hunter
- Heir of Neglect (1988) - Rick Hunter
- Silver Bullet (1988) - Rick Hunter
- Murder He Wrote (1988) - Rick Hunter
- The Fourth Man (1988) - Rick Hunter
- Boomerang (1988) - Rick Hunter
- Death Signs (1988) - Rick Hunter
- The Bogota Million (1988) - Rick Hunter
- Girl on the Beach (1988) - Rick Hunter
- Naked Justice: Part 2 (1988) - Rick Hunter
- Naked Justice: Part 1 (1988) - Rick Hunter
- The Black Dahlia (1988) - Rick Hunter
- Renegade (1988) - Rick Hunter
- Allegra (1987) - Rick Hunter
- Hot Prowl (1987) - Rick Hunter
- Turning Point (1987) - Rick Hunter
- City of Passion: Part 3 (1987) - Rick Hunter
- City of Passion: Part 2 (1987) - Rick Hunter
- City of Passion: Part 1 (1987) - Rick Hunter
- Night on Bald Mountain (1987) - Rick Hunter
- Flashpoint (1987) - Rick Hunter
- The Jade Woman (1987) - Rick Hunter
- Playing God (1987) - Rick Hunter
- Not Just Another John Doe (1987) - Rick Hunter
- Shades (1987) - Rick Hunter
- Hot Pursuit: Part 2 (1987) - Rick Hunter
- Hot Pursuit: Part 1 (1987) - Rick Hunter
- Crossfire (1987) - Rick Hunter
- A Child Is Born (1987) - Rick Hunter
- Any Second Now (1987) - Rick Hunter
- The Girl Next Door (1987) - Rick Hunter
- Double Exposure (1987) - Rick Hunter
- Requiem for Sergeant McCall (1987) - Rick Hunter
- Straight to the Heart (1987) - Rick Hunter
- Down and Under (1987) - Rick Hunter
- Bad Company (1987) - Rick Hunter
- The Cradle Will Rock (1987) - Rick Hunter
- The Contract (1986) - Rick Hunter
- Love, Hate and Sporty James (1986) - Rick Hunter
- True Confessions (1986) - Rick Hunter
- From San Francisco with Love (1986) - Rick Hunter
- High Noon in L.A. (1986) - Rick Hunter
- The Castro Connection (1986) - Rick Hunter
- Crime of Passion (1986) - Rick Hunter
- Change Partners and Dance (1986) - Rick Hunter
- Overnight Sensation (1986) - Rick Hunter
- Saturday Night Special (1986) - Rick Hunter
- The Return of Typhoon Thompson (1986) - Rick Hunter
- The Beautiful & the Dead: Part 2 (1986) - Rick Hunter
- The Beautiful & the Dead: Part 1 (1986) - Rick Hunter
- The Setup (1986) - Rick Hunter
- Death Machine (1986) - Rick Hunter
- 62 Hrs. of Terror (1986) - Rick Hunter
- Fagin 1986 (1986) - Rick Hunter
- Scrap Metal (1986) - Rick Hunter
- Burned (1986) - Rick Hunter
- War Zone (1986) - Rick Hunter
- Blow-Up (1986) - Rick Hunter
- Think Blue (1985) - Rick Hunter
- Waiting for Mr. Wrong (1985) - Rick Hunter
- The Big Fall (1985) - Rick Hunter
- Million Dollar Misunderstanding (1985) - Rick Hunter
- Rape and Revenge: Part 2 (1985) - Rick Hunter
- Rape and Revenge: Part 1 (1985) - Rick Hunter
- Killer in a Halloween Mask (1985) - Rick Hunter
- Rich Girl (1985) - Rick Hunter
- The Biggest Man in Town (1985) - Rick Hunter
- Night of the Dragons (1985) - Rick Hunter
- Case X (1985) - Rick Hunter
- Sniper (1985) - Rick Hunter
- Fire Man (1985) - Rick Hunter
- The Last Kill (1985) - Rick Hunter
- Guilty (1985) - Rick Hunter
- The Beach Boy (1985) - Rick Hunter
- The Snow Queen: Part 2 (1985) - Rick Hunter
- The Snow Queen: Part 1 (1985) - Rick Hunter
- The Avenging Angel (1985) - Rick Hunter
- The Garbage Man (1985) - Rick Hunter
- The Shooter (1985) - Rick Hunter
- High Bleacher Man (1984) - Rick Hunter
- Dead or Alive (1984) - Rick Hunter
- Pen Pals (1984) - Rick Hunter
- Flight on a Dead Pigeon (1984) - Rick Hunter
- Legacy (1984) - Rick Hunter
- A Long Way from L.A. (1984) - Rick Hunter
- The Hot Grounder (1984) - Rick Hunter
- Hard Contract (1984) - Rick Hunter
- Hunter (1984) - Rick Hunter
1988
Mickey's 60th Birthday (TV Movie)
as
Det. Sgt. Rick Hunter
1982
Cheers (TV Series)
as
Dave Richards
- 'I' on Sports (1987) - Dave Richards
- Love Thy Neighbor (1985) - Dave Richards (voice, as John F. Dryer)
- Old Flames (1983) - Dave Richards
- Sam at Eleven (1982) - Dave Richards
1987
Death Before Dishonor
as
Gunnery Sgt. Burns
1984
Cannonball Run II
as
Sergeant in CHP Car (as Fred Dreyer)
1984
Hart to Hart (TV Series)
as
Boyd Miller
- Slam Dunk (1984) - Boyd Miller
1984
The Fantastic World of D.C. Collins (TV Movie)
as
Barney Daniels
1983
The Rousters (TV Series)
as
Will Clayton
- The Marshal of Sladetown (1983) - Will Clayton
1983
A Girl's Life (TV Movie)
as
Johnny Paloney
1982
Something So Right (TV Movie)
as
Mike Bosnick
1982
CHiPs (TV Series)
as
Lt. John LeGarre
- Force Seven (1982) - Lt. John LeGarre
1982
The Kid from Nowhere (TV Movie)
as
Larry Kandal
1981
The Star Maker (TV Movie)
as
Milt Cooperman
1981
Lou Grant (TV Series)
as
Mike Hauser
- Violence (1981) - Mike Hauser
1980
Laverne & Shirley (TV Series)
as
The Lifeguard
- Not Quite New York (1980) - The Lifeguard
1976
Gus
as
Atoms player (sideline & showers) (uncredited)
Producer
2003
Hunter (TV Series) (executive producer - 5 episodes)
- Dead Heat (2003) - (executive producer)
- Untouchable (2003) - (executive producer)
- Vaya Sin Dios (2003) - (executive producer)
- To Protect and Serve - (executive producer)
- Need to Know - (executive producer)
2003
Hunter: Back in Force (TV Movie) (executive producer)
2002
Hunter: Return to Justice (TV Movie) (executive producer)
1995
The Return of Hunter: Everyone Walks in L.A. (TV Movie) (executive producer)
1994
Day of Reckoning (TV Movie) (executive producer)
1989
Hunter (TV Series) (executive producer - 44 episodes)
- Little Man with a Big Reputation (1991) - (executive producer)
- Ex Marks the Spot (1991) - (executive producer)
- Cries of Silence (1991) - (executive producer)
- All That Glitters (1991) - (executive producer)
- The Grab (1991) - (executive producer)
- Shadows of the Past (1991) - (executive producer)
- Room Service (1991) - (executive producer)
- The Reporter (1991) - (executive producer)
- Under Suspicion (1991) - (executive producer)
- Fatal Obsession: Part 2 (1991) - (executive producer)
- Fatal Obsession: Part 1 (1991) - (executive producer)
- Acapulco Holiday (1990) - (executive producer)
- La Familia (1990) - (executive producer)
- This Is My Gun (1990) - (executive producer)
- The Usual Suspects (1990) - (executive producer)
- Oh, the Shark Bites! (1990) - (executive producer)
- A Snitch'll Break Your Heart (1990) - (executive producer)
- The Incident (1990) - (executive producer)
- Kill Zone (1990) - (executive producer)
- Where Echoes End (1990) - (executive producer)
- Deadly Encounters: Part 2 (1990) - (executive producer)
- Deadly Encounters: Part 1 (1990) - (executive producer)
- Street Wise: Part 2 (1990) - (executive producer)
- Street Wise: Part 1 (1990) - (executive producer)
- Second Sight (1990) - (executive producer)
- Sudden Withdrawal (1990) - (executive producer)
- Blind Ambition (1990) - (executive producer)
- Final Confession (1990) - (executive producer)
- Lullaby (1990) - (executive producer)
- Unfinished Business (1990) - (executive producer)
- Unacceptable Loss (1990) - (executive producer)
- Son and Heir (1990) - (executive producer)
- Broken Dreams (1990) - (executive producer)
- The Nightmare (1990) - (executive producer)
- Brotherly Love (1990) - (executive producer)
- The Fifth Victim (1989) - (executive producer)
- Shield of Honor (1989) - (executive producer)
- Yesterday's Child (1989) - (executive producer)
- The Legion: Part 2 (1989) - (executive producer)
- The Legion: Part 1 (1989) - (executive producer)
- A Girl Named Hunter (1989) - (executive producer)
- Investment in Death (1989) - (executive producer)
- Shillelagh (1989) - (executive producer)
- On Air (1989) - (executive producer)
Writer
-
Land's End (TV Series) (creator - 22 episodes, 1995 - 1996) (story by - 1 episode, 1996)
- Jenny (1996) - (creator)
- Mothers Behind Bars (1996) - (creator)
- Who's Killing Cole Porter? (1996) - (creator)
- Girls Just Wanna Have Fun (1996) - (creator)
- Pieces of 8 Is Enough (1996) - (creator)
- Red Cadillac (1996) - (creator)
- Dr. Amore (1996) - (creator)
- Fool's Gold (1996) - (creator) / (story by)
- Long Arm of the Law (1996) - (creator)
- Windfall (1995) - (creator)
- What Ever Happened to Maria Rosa? (1995) - (creator)
- The Curse of Willis (1995) - (creator)
- What Are Friends for (1995) - (creator)
- Willis Gets Lucky (1995) - (creator)
- Bounty Hunter (1995) - (creator)
- El Perico (1995) - (creator)
- Day of the Dead (1995) - (creator)
- A Line in the Sand (1995) - (creator)
- Parentnapping (1995) - (creator)
- Night Eyes (1995) - (creator)
- Land's End: Part 2 (1995) - (creator)
- Land's End: Part 1 (1995) - (creator)
Director
1987
Hunter (TV Series) (5 episodes)
- The Incident (1990)
- Ring of Honor (1989)
- Girl on the Beach (1988)
- The Jade Woman (1987)
- A Child Is Born (1987)
Thanks
2010
The Nina Foch Course for Filmmakers and Actors (Video documentary) (special thanks)
Self
2019
Life, Liberty & Levin (TV Series)
as
Self
- Fred Dryer (2019) - Self
2017
Battle of the Network Stars (TV Mini Series)
as
Self - Contestant
- Cops vs. Sci-Fi/Fantasy (2017) - Self - Contestant
2012
The Return of Superstars (TV Special)
as
Self - Host
2012
Namath (TV Movie documentary)
as
Self
2010
ASU Sun Devil Fan Story (TV Series)
as
Self
2010
Celebrity Ghost Stories (TV Series documentary)
as
Self
- Episode #2.2 (2010) - Self
2009
TV Land Moguls (TV Mini Series documentary)
as
Self
- The 80's (2009) - Self
2007
Whatever Happened To? (TV Series)
as
Self
- Men with Badges (2007) - Self
2006
NFL Films Presents (TV Series documentary)
as
Self
- Looking Back/Ahead (2006) - Self
2004
When Playboy Ruled the World (TV Movie documentary)
as
Self
2003
Hollywood Squares (TV Series)
as
Self - Panelist
- Episode dated 11 April 2003 (2003) - Self - Panelist
- Episode dated 10 April 2003 (2003) - Self - Panelist
- Episode dated 9 April 2003 (2003) - Self - Panelist
- Episode dated 8 April 2003 (2003) - Self - Panelist
- Episode dated 7 April 2003 (2003) - Self - Panelist
2002
Playboy: Inside the Playboy Mansion (TV Movie documentary)
as
Self
2001
Playboy Exposed: Playboy Mansion Parties Uncensored (Video documentary)
as
Self
1991
Sacrée soirée (TV Series)
as
Self
- Episode dated 22 May 1991 (1991) - Self
1989
The More You Know (TV Series)
as
Self
1989
The 15th Annual People's Choice Awards (TV Special)
as
Self - Presenter
1989
Later with Bob Costas (TV Series)
as
Self
- Episode dated 18 May 1989 (1989) - Self
1987
The Tonight Show Starring Johnny Carson (TV Series)
as
Self - Guest
- Episode #26.147 (1987) - Self - Guest
1986
Late Night with David Letterman (TV Series)
as
Self
- Episode dated 5 May 1986 (1986) - Self
1985
Playboy Mid Summer Night's Dream Party 1985 (TV Movie)
as
Self
1969
The NFL on CBS (TV Series)
as
Self - Los Angeles Rams Defensive End / Self - New York Giants Defensive End / Self - Color Commentator
- San Francisco 49ers vs. New Orleans Saints (1981) - Self - Color Commentator
- NFC Wild Card Game: Los Angeles Rams vs. Dallas Cowboys (1980) - Self - Los Angeles Rams Defensive End
- Detroit Lions vs. Los Angeles Rams (1980) - Self - Los Angeles Rams Defensive End
- NFC Divisional Playoff: Los Angeles Rams vs. Dallas Cowboys (1979) - Self - Los Angeles Rams Defensive End
- Los Angeles Rams vs. San Francisco 49ers (1979) - Self - Los Angeles Rams Defensive End
- NFC Divisional Playoff: Minnesota Vikings vs. Los Angeles Rams (1978) - Self - Los Angeles Rams Defensive End
- Dallas Cowboys vs. Los Angeles Rams (1978) - Self - Los Angeles Rams Defensive End
- NFC Divisional Playoff: Minnesota Vikings vs. Los Angeles Rams (1977) - Self - Los Angeles Rams Defensive End
- Los Angeles Rams vs. Washington Redskins (1977) - Self - Los Angeles Rams Defensive End
- Philadelphia Eagles vs. Los Angeles Rams (1977) - Self - Los Angeles Rams Defensive End
- NFC Divisional Playoff: Los Angeles Rams vs. Dallas Cowboys (1976) - Self - Los Angeles Rams Defensive End
- Atlanta Falcons vs. Los Angeles Rams (1976) - Self - Los Angeles Rams Defensive End
- New Orleans Saints vs. Los Angeles Rams (1976) - Self - Los Angeles Rams Defensive End
- St. Louis Cardinals vs. Los Angeles Rams (1976) - Self - Los Angeles Rams Defensive End
- NFC Divisional Playoff: St. Louis Cardinals vs. Los Angeles Rams (1975) - Self - Los Angeles Rams Defensive End
- Los Angeles Rams vs. Detroit Lions (1975) - Self - Los Angeles Rams Defensive End
- Chicago Bears vs. Los Angeles Rams (1975) - Self - Los Angeles Rams Defensive End
- New Orleans Saints vs. Los Angeles Rams (1975) - Self - Los Angeles Rams Defensive End
- Los Angeles Rams vs. San Diego Chargers (1975) - Self - Los Angeles Rams Defensive End
- Los Angeles Rams vs. San Francisco 49ers (1975) - Self - Los Angeles Rams Defensive End
- Los Angeles Rams vs. Dallas Cowboys (1975) - Self - Los Angeles Rams Defensive End
- NFC Divisional Playoff: Washington Redskins vs. Los Angeles Rams (1974) - Self - Los Angeles Rams Defensive End
- San Francisco 49ers vs. Los Angeles Rams (1974) - Self - Los Angeles Rams Defensive End
- New Orleans Saints vs. Los Angeles Rams (1974) - Self - Los Angeles Rams Defensive End
- NFC Divisional Playoff: Los Angeles Rams vs. Dallas Cowboys (1973) - Self - Los Angeles Rams Defensive End
- New Orleans Saints vs. Los Angeles Rams (1973) - Self - Los Angeles Rams Defensive End
- Los Angeles Rams vs. Atlanta Falcons (1973) - Self - Los Angeles Rams Defensive End
- New Orleans Saints vs. Los Angeles Rams (1972) - Self - Los Angeles Rams Defensive End
- New York Giants vs. Boston Patriots (1970) - Self - New York Giants Defensive End
- Chicago Bears vs. New York Giants (1970) - Self - New York Giants Defensive End
- Cleveland Browns vs. New York Giants (1969) - Self - New York Giants Defensive End
- New York Giants vs. Cleveland Browns (1969) - Self - New York Giants Defensive End
- New York Giants vs. St. Louis Cardinals (1969) - Self - New York Giants Defensive End
- New York Giants vs. Dallas Cowboys (1969) - Self - New York Giants Defensive End
1970
NFL Monday Night Football (TV Series)
as
Self - Los Angeles Rams Defensive End / Self - New York Giants Defensive End / Self - Los Angeles Rams Defensive Tackle
- Dallas Cowboys vs. Los Angeles Rams (1980) - Self - Los Angeles Rams Defensive End
- Los Angeles Rams vs. New Orleans Saints (1980) - Self - Los Angeles Rams Defensive Tackle
- Los Angeles Rams vs. Tampa Bay Buccaneers (1980) - Self - Los Angeles Rams Defensive End
- Atlanta Falcons vs. Los Angeles Rams (1979) - Self - Los Angeles Rams Defensive End
- Los Angeles Rams vs. Dallas Cowboys (1979) - Self - Los Angeles Rams Defensive End
- Los Angeles Rams vs. Denver Broncos (1979) - Self - Los Angeles Rams Defensive End
- Cincinnati Bengals vs. Los Angeles Rams (1978) - Self - Los Angeles Rams Defensive End
- Pittsburgh Steelers vs. Los Angeles Rams (1978) - Self - Los Angeles Rams Defensive End
- Los Angeles Rams vs. Atlanta Falcons (1978) - Self - Los Angeles Rams Defensive End
- Minnesota Vikings vs. Los Angeles Rams (1977) - Self - Los Angeles Rams Defensive End
- Los Angeles Rams vs. Chicago Bears (1977) - Self - Los Angeles Rams Defensive End
- Los Angeles Rams vs. Detroit Lions (1976) - Self - Los Angeles Rams Defensive End
- Los Angeles Rams vs. Cincinnati Bengals (1976) - Self - Los Angeles Rams Defensive End
- San Francisco 49ers vs. Los Angeles Rams (1976) - Self - Los Angeles Rams Defensive End
- Pittsburgh Steelers vs. Los Angeles Rams (1975) - Self - Los Angeles Rams Defensive End
- Los Angeles Rams vs. Philadelphia Eagles (1975) - Self - Los Angeles Rams Defensive End
- Washington Redskins vs. Los Angeles Rams (1974) - Self - Los Angeles Rams Defensive End
- Los Angeles Rams vs. San Francisco 49ers (1974) - Self - Los Angeles Rams Defensive End
- New York Giants vs. Los Angeles Rams (1973) - Self - Los Angeles Rams Defensive End
- New York Giants vs. Dallas Cowboys (1971) - Self - New York Giants Defensive End
- New York Giants vs. Philadelphia Eagles (1970) - Self - New York Giants Defensive End
1980
Super Bowl XIV (TV Special)
as
Self - Los Angeles Rams Right Defensive End
1980
1979 NFC Championship Game (TV Special)
as
Self - Los Angeles Rams Defensive End
1979
1978 NFC Championship Game (TV Special)
as
Self - Los Angeles Rams Defensive End
1976
1976 NFC Championship Game (TV Special)
as
Self - Los Angeles Rams Defensive End
1976
1976 NFL Pro Bowl (TV Special)
as
Self - NFC Defensive End
1976
1975 NFC Championship Game (TV Special)
as
Self - Los Angeles Rams Defensive End
1975
The NFL on NBC (TV Series)
as
Self - Los Angeles Rams Defensive End
- Baltimore Colts vs. Los Angeles Rams (1975) - Self - Los Angeles Rams Defensive End
1970
The Ed Sullivan Show (TV Series)
as
Self - singing NFL player
- The Grass Roots, Joey Heatherton, The Three Degrees, Pat Cooper, Scoey Mitchell, Peter Gennaro (1970) - Self - singing NFL player
Archive Footage
1992
Ca détourne (TV Movie)
1977
The Magical World of Disney (TV Series)
as
Atoms Player
- Gus (1977) - Atoms Player (uncredited)
1967
NFL Films Presents (TV Series documentary)
as
Self
- Football Lifers - Self
References
Fred Dryer Wikipedia
(Text) CC BY-SA