Cause of death

lung cancer


Role

Actor




Name

Forrest Tucker




Years active

1940–86




Occupation

Actor








Full Name

Forrest Meredith Tucker




Born

February 12, 1919 (

1919-02-12

) Plainfield, Indiana, U.S.


Resting place

Forest Lawn Memorial Park (Hollywood Hills)


Died

October 25, 1986, Los Angeles, California, United States


Spouse

Sheila Forbes (m. 1986–1986)




Parents

Doris Heringlake, Forrest A. Tucker




Children

Brooke Tucker, Forrest Sean Tucker, Cindy Tucker




Movies and TV shows

F Troop, Chisum, Auntie Mame, The Trollenberg Terror, Sands of Iwo Jima


Similar People

Larry Storch, Ken Berry, Joseph Kane, Melody Patterson, Frank de Kova
Forrest tucker interview 6 the big one
Forrest Meredith Tucker (February 12, 1919 – October 25, 1986) was an American actor in both movies and television who appeared in nearly a hundred films. Tucker worked as a vaudeville straight man, aged fifteen years old. A mentor provided funds and contacts for a trip to California, where party hostess Cobina Wright persuaded guest Wesley Ruggles to give Tucker a screen test, based on his photogenic good looks, thick wavy hair and height of six feet, five inches - putting him into the same league as John Wayne, Chuck Connors, Fess Parker, James Arness, and Peter Graves, Arness's younger brother. Tucker was a sight reader who needed only one take. His film career started well despite a perception in most Hollywood studios that blond men were not photogenic. After twenty years spent mainly in Westerns and action roles, he returned to his roots, showing versatility as a comedic and stage musical actor. In the TV show F Troop, he became identified with the character of Cavalry Sgt. Morgan O'Rourke (a manipulative character quite similar to Phil Silvers' role as MSgt Ernie Bilko). Tucker struggled with a drinking problem that began to affect his performances in the later years of his career.
Contents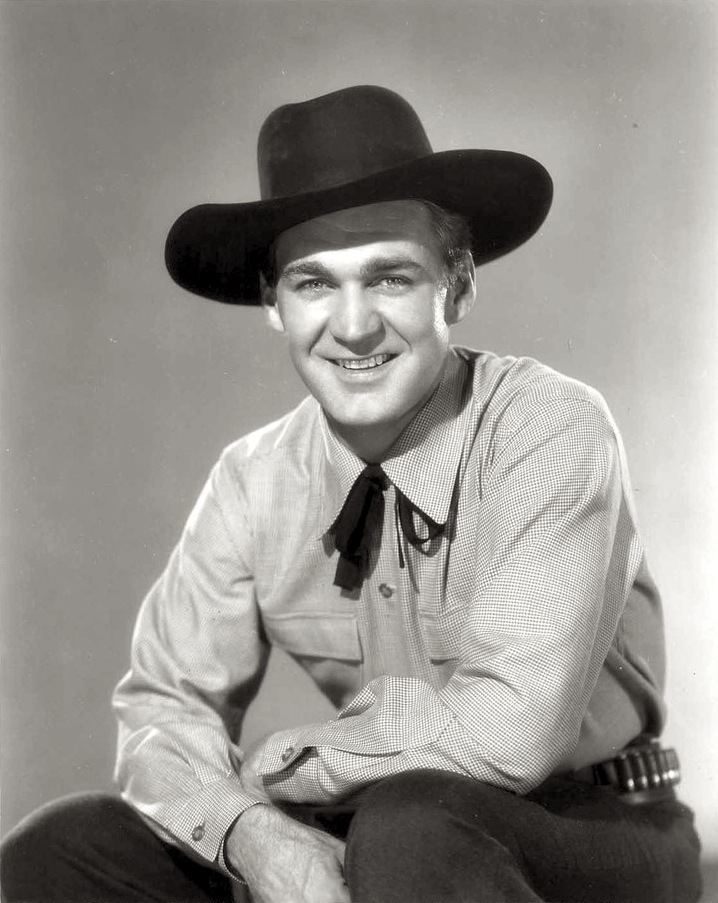 The legend of forrest tucker 1997 narrated by jim birdsall voice of nfl films
Early life and education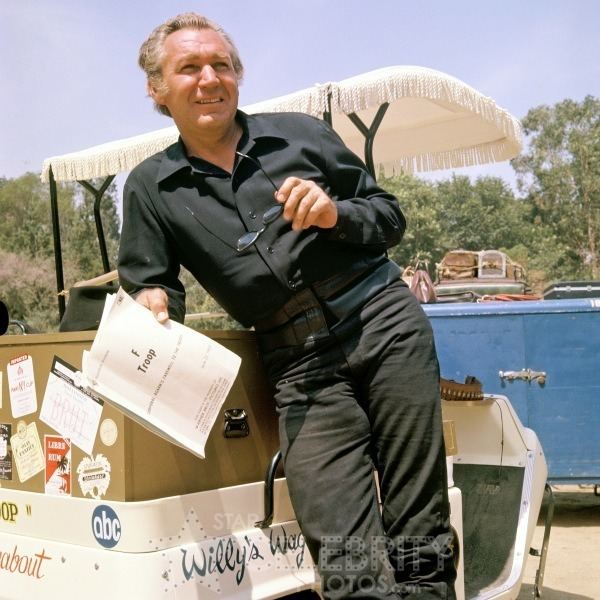 Tucker described himself as a farm boy. He was born in Plainfield, Indiana on February 12, 1919, a son of Forrest A. Tucker and his wife, Doris Heringlake. His mother has been described as an alcoholic. Tucker began his performing career at age 14 at the 1933 Chicago World's Fair, pushing the big wicker tourist chairs by day and singing "Throw Money" at night. After his family moved to Washington, D.C., Tucker attracted the attention of Jimmy Lake, the owner of the Old Gaiety Burlesque Theater, by winning its Saturday night amateur contest on consecutive weeks. After his second win, Tucker was hired full-time as Master of Ceremonies at the theatre. However, his initial employment there was short-lived, as it was soon discovered that Tucker was underage. Tucker graduated from Washington-Lee High School, Arlington, Virginia, near Washington, D.C., in 1938. Tucker joined the United States Army cavalry. He was stationed at Fort Myer in Arlington County, Virginia, but was discharged when his age became known. He returned to work at the Old Gaiety after his 18th birthday.
Hollywood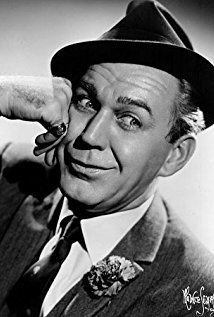 When Lake's theatre closed for the summer in 1939, Tucker was helped by a wealthy mentor to travel to California and try to break into film acting. He made a successful screen test, and began auditioning for movie roles. In his own estimation, Tucker was in the mold of large "ugly guys" such as Wallace Beery, Ward Bond and Victor McLaglen, rather than a matinee idol. His debut was as a powerfully built farmer who clashes with the hero in The Westerner (1940), which starred Gary Cooper. Tucker stood out in a fight scene with Cooper, and was given a contract with Columbia Pictures. Overcoming a feeling in Hollywood that fair hair did not photograph well, he quickly attained leading man status, starring in PRC's Emergency Landing, and the classic Keeper of the Flame.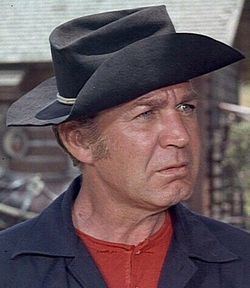 Despite his budding stardom, Tucker enlisted in the United States Army during World War II, earning a commission as a second lieutenant. He resumed his acting career at war's end, appearing in the classic 1946 film The Yearling and stealing a few scenes from Errol Flynn in Never Say Goodbye the same year.
In 1948, Tucker left Columbia and signed with Republic Pictures. At Republic, he made his breakthrough in Sands of Iwo Jima (1949), as PFC Thomas, a Marine with a score to settle with John Wayne's Sergeant Stryker. Graduating to top billing, Tucker starred in numerous action films during the 1950s, including Rock Island Trail (1950), California Passage (1950), Rage at Dawn (1955, where he played Frank Reno), The Abominable Snowman (1957), The Quiet Gun (1957), and The Crawling Eye (1958).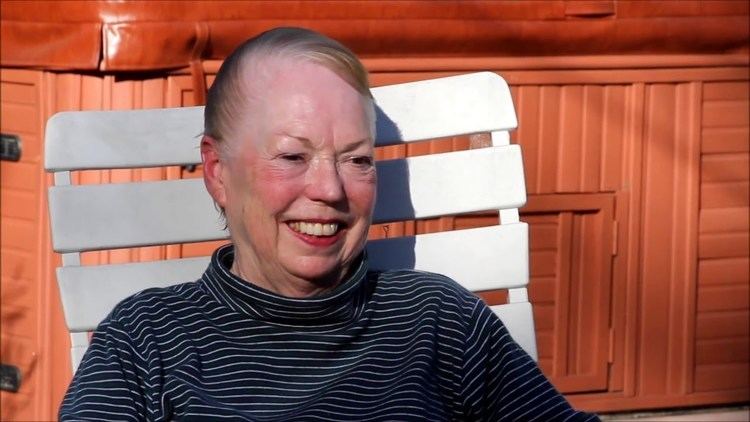 The year 1958 brought another turning point in his career, when he won the role of Beauregard Burnside, Mame's first husband in Auntie Mame, the highest grossing U.S. film of the year. Tucker showed a flair for light comedy under the direction of Morton DaCosta that had largely been unexplored in his roles in westerns and science fiction films.
Physique and gossip
At six feet five inches, Tucker tied Sterling Hayden as the tallest star in Hollywood. Co-star Marie Windsor recalled that she was delighted to play opposite someone her 'own size'. According to one story, while playing golf with friends he was denied a gimme and objected that the distance was so short that he could knock the ball in with his member. On being challenged, he accomplished the feat.
Stage and television star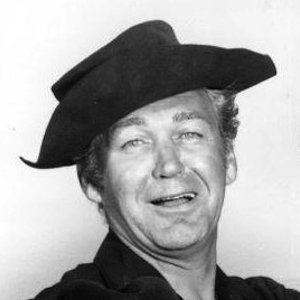 A two-year stint on television in the series Crunch and Des from 1955 to 1956 with Sandy Kenyon, featuring Forrest as a charter-boat captain in the Bahamas, was well received. Tucker was cast as "Professor" Harold Hill by director Da Costa in the national production of The Music Man and played the role 2,008 times over the next five years, including a 56-week run at the Shubert Theatre in Chicago. Following his Music Man run, Tucker starred in the Broadway production of Fair Game for Lovers (1964) and then turned to television for his most famous role, starring as frontier capitalist Sgt. Morgan O'Rourke in F Troop (1965–67). Though F Troop lasted only two seasons on ABC, the series has been in constant syndication since, reaching three generations of viewers. (Two of his Gunsmoke episodes feature Tucker in his cavalry uniform again, as the comic Sergeant Holly (1970), who in one scene "marries" and spends a hectic night with Miss Kitty.) He appeared in many television series, including CBS's Appointment with Adventure in the 1956 series finale titled "Two Falls for Satan", ABC's Channing a drama about college life that aired during the 1963–64 season. In 1961, Tucker appeared on NBC in Audie Murphy's short-lived Western series Whispering Smith.
Tucker played the outlaw Bob Dalton in the 1963 episode "Three Minutes to Eternity" of the syndicated western series, Death Valley Days, a dramatization of the simultaneous bank robberies by the Dalton Gang in Coffeyville, Kansas. Tom Skerritt portrayed the surviving Emmett Dalton; Jim Davis was cast as Grat Dalton. The episode was narrated by Stanley Andrews, known as "The Old Ranger".
After the close of F Troop, Tucker returned to films in character parts (Barquero and Chisum, both 1970) and occasional leads (1975's The Wild McCullochs). On television, Tucker was a frequent guest star, including a total of six appearances on Gunsmoke and the recurring role of Jarvis Castleberry, Flo's estranged father on the 1976-1985 TV series, Alice and its spinoff, Flo. Tucker was a regular on three series after F Troop: Dusty's Trail (1973) with Bob Denver; The Ghost Busters (1975) which reunited him with F Troop co-star Larry Storch; guest star on The Bionic Woman as J.T. Conners and Filthy Rich playing the second Big Guy Beck. (1982–83). He continued to be active on stage as well, starring in the national productions of Plaza Suite, Show Boat, and That Championship Season.
Tucker returned to the big screen, after an absence of several years, in the Cannon Films action film Thunder Run (1986), playing the hero, trucker Charlie Morrison. His final film appearance was Outtakes, a low-budget imitation of The Groove Tube.
Death
Tucker, who had battled lung cancer for more than a year, as well as having a series of minor illnesses, collapsed and was hospitalized, for the second time in a week, on his way to the ceremony for his star on the Hollywood Walk of Fame on August 21, 1986. He died at the Motion Picture & Television Country House and Hospital on October 25, 1986, a few months after the theatrical release of Thunder Run and Outtakes. He was interred in Forest Lawn–Hollywood Hills Cemetery in the Hollywood Hills.
Personal life
Tucker married four times:
Sandra Jolley (1919–1986) in 1940, divorced in 1950, daughter of the character actor I. Stanford Jolley (who also died of emphysema) and the sister of the Academy Award-winning art director Stan Jolley. They had a daughter, Pamela "Brooke" Tucker.
Marilyn Johnson on March 28, 1950 (died on July 19, 1960).
Marilyn Fisk on October 23, 1961. They had a daughter, Cindy Tucker, and son, Forrest Sean Tucker.
Sheila Forbes on April 15, 1986.
Tucker was a Republican.
References
Forrest Tucker Wikipedia
(Text) CC BY-SA