Height

1.96 m




Role

Fighter





Name

Marcus Luttrell




Years of service

1999–2007




Siblings

Morgan Luttrell







Nickname(s)

"Southern Boy", "The One", "The Lone Survivor"


Born

November 7, 1975 (age 40)Houston, Texas, U.S. (

1975-11-07

)


Allegiance

United States of America




Rank

Hospital Corpsman First Class




Unit

United States Navy SEALsSEAL Team 5SEAL Team 10SDV Team 1


Spouse

Melanie Juneau Luttrell (m. 2010)




Books

Lone Survivor: The Eyewitness Account of Operation Redwing and the Lost Heroes of SEAL Team 10




Battles and wars

2003 invasion of Iraq, Battle of Ramadi, War in Afghanistan, Operation Red Wings


Similar People

Michael P Murphy, Matthew Axelson, Danny Dietz, Chris Kyle, Ahmad Shah


Profiles




Twitter

Facebook




Service/branch

United States Navy



The Real-Life "Lone Survivor," US Navy SEAL Marcus Luttrell
Coronado NAVY SEAL Memorial NAKED WARRIOR Unveiled Lone Survivor Marcus Luttrell
Marcus Luttrell, (born November 7, 1975) is a former United States Navy SEAL who received the Navy Cross and Purple Heart for his actions in June 2005 against Taliban fighters during Operation Red Wings. Luttrell was a Hospital Corpsman First Class by the end of his eight-year career in the United States Navy.
Contents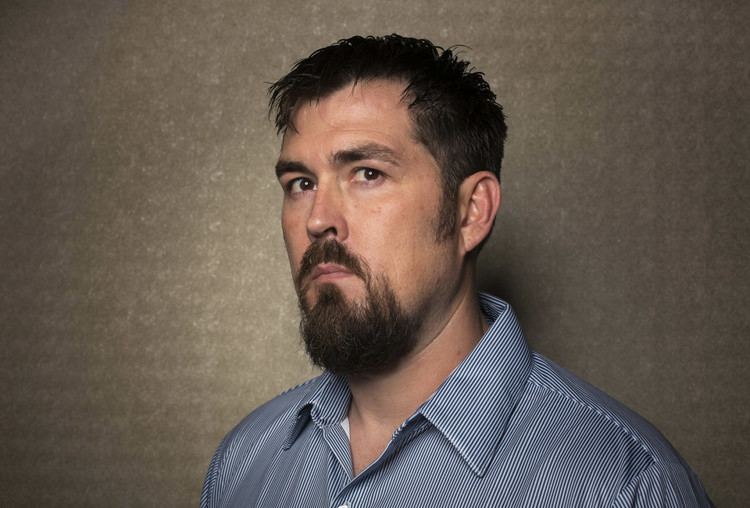 Lutrell co-hosts After Action, a TV show where former special operations veterans talk about issues in the United States. Glenn Beck is the executive producer of the show, which airs on TheBlaze.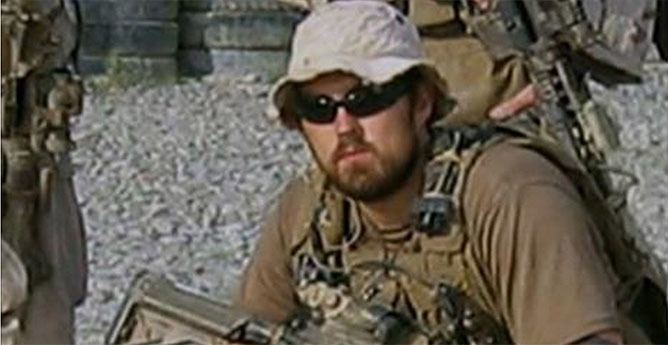 Early life and education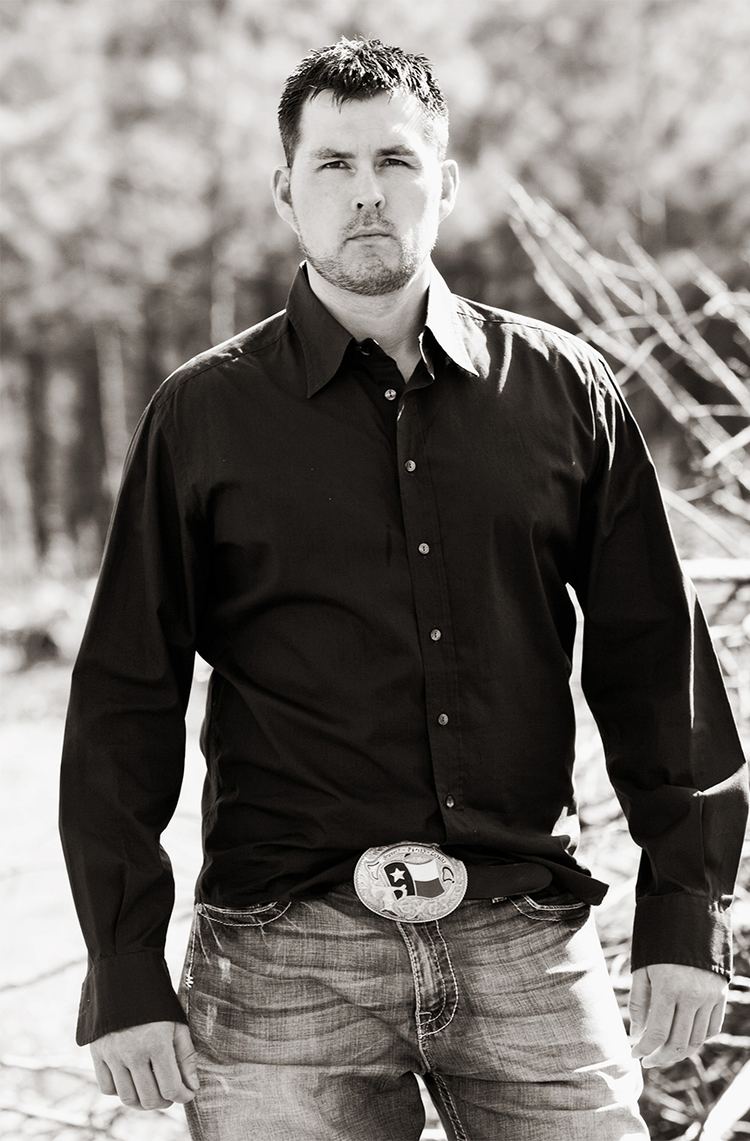 Luttrell was born in Houston, Texas, on November 7, 1975. He began training for the U.S. Navy SEALs at the age of 14, with U.S. Army veteran Billy Shelton, who lived near Luttrell's home. Lutrell trained every day with his twin brother, Morgan, and others who aspired to join the U.S Navy and other special operations forces. Shelton trained them using various weight and endurance exercises. After high school, Luttrell attended Sam Houston State University where he studied international business and joined the Epsilon Zeta Chapter Delta Tau Delta Fraternity.
United States Navy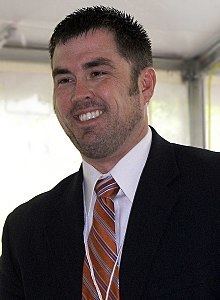 Luttrell enlisted in the U.S. Navy in March 1999. After graduating from training camp and Hospital Corpsman A-school, he transferred to Basic Underwater Demolition/SEAL (BUD/S) Class 226. However, due to a fractured femur he suffered on the obstacle course, he graduated with Class 228 on April 21, 2000. Luttrell earned his SEAL trident February 2, 2001.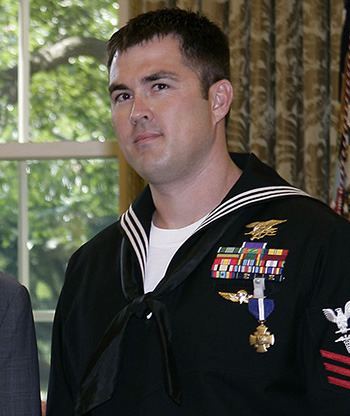 After completing BUD/S, Luttrell attended Army jump school and SEAL Qualification Training. He was then sent to Fort Bragg, North Carolina, for the Special Operations Combat Medic (SOCM) course. SOCM was an additional six months of advanced training in conventional and unconventional medical skills, ranging from diagnosis and treatment of many conditions to advanced emergency medicine and battlefield life support. He was deployed to Iraq with SEAL Team 5 on April 14, 2003, during the 2003 invasion of Iraq, to root out and destroy leftover Iraqi resistance and joined in the search for WMDs. Afterward, he carried out operations to eliminate or capture terrorists.
He was deployed to Afghanistan in 2005 with SEAL Team Ten as part of SEAL Delivery Vehicle Team One (SDV-1). While in Afghanistan, he was involved in Operation Red Wings, during which the four-man Special Reconnaissance element with SDV-1 was discovered by local herdsmen, subsequently ambushed, and all killed except Luttrell. Luttrell was awarded the Navy Cross for his actions during the operation. The team knew the local herdsmen might reveal their whereabouts to Taliban fighters but, because they were not armed combatants, the team allowed the herdsmen to leave despite the risk to themselves and their mission.
The ambush during Operation Red Wings was intense. The four SEALs were attacked from three sides and took fire from PK machine guns, AK-47s, RPG-7s, and 82mm mortars. The attack forced the SEALs into the northeast gulch of the Shuryek Valley side of Sawtalo Sar. The SEALs made a number of attempts to contact their combat operations center with a PRC-148 MBITR (Multi Band Inter/Intra Team Radio) and then with an Iridium satellite phone. They could not establish consistent communication, however, other than for a period long enough to indicate that they were under attack. Three of the four team members were killed, and Luttrell, the only survivor, was left unconscious with a number of fractures, a broken back, and numerous shrapnel wounds. Members of SEAL Team 10 attempted a rescue during the firefight, but their helicopter was shot down, and all aboard were killed. Luttrell regained consciousness and evaded the pursuing enemy, with the help of local Pashtun villagers who eventually sent an emissary to the nearest U.S. base to secure Luttrell's safe rescue and ultimately save his life.
The target of Operation Red Wings, Mohammad Ismail alias Ahmad Shah, survived the American operation but was killed during a firefight with Pakistani police in Khyber Pakhtunkhwa in April 2008.
After recovering from his injuries, Luttrell returned to active duty and deployed to Ramadi during Operation Iraqi Freedom in 2006, as part of SEAL Team Five. He later had his knees blown out and fractured his spine again. These injuries ultimately led to his discharge.
Returning home
Luttrell returned to the U.S. in 2007 and co-authored the New York Times bestseller Lone Survivor: The Eyewitness Account of Operation Redwing and the Lost Heroes of SEAL Team 10. A film version, starring Mark Wahlberg, was released on December 25, 2013.
In 2007, Luttrell was medically discharged from the Navy. In 2009, he was granted a medical retirement through the Board for the Correction of Naval Records.
In May 2012, Little, Brown and Company released Lutrell's latest book, co-authored with James D. Hornfischer, Service: A Navy SEAL at War.
Lone Survivor Foundation
In 2010, Luttrell established the Lone Survivor Foundation. The mission of the foundation, headquartered in Houston, Texas, is to "restore, empower, and renew hope for our wounded warriors and their families through health, wellness, and therapeutic support." The vision is to "provide exceptional therapeutic, outdoor, and unique opportunities that optimize recovery and healing of affected American wounded service members and their families."
Luttrell and The Lone Survivor Foundation partnered with The Boot Campaign to help show tangible appreciation of America's active-duty military, raise awareness of the challenges they face upon return, and support the transition home.
Personal life
Luttrell married Melanie Juneau on November 27, 2010, in Texas. Their son Axe, named after fallen SEAL comrade Matthew Axelson, was born on May 8, 2011. On January 14, 2012, at an event for St. Jude Children's Research Hospital, Luttrell announced that he and his wife were expecting their second child. Their daughter, Addie, was born on August 26, 2012.
Luttrell's twin brother Morgan Luttrell is also a retired Navy SEAL; he left the Navy with the rank of lieutenant.
Luttrell endorsed the 2016 presidential campaign of former Texas governor Rick Perry and was present, alongside his twin brother Morgan, at Perry's formal announcement on June 4, 2015. Luttrell spoke at the 2016 Republican National Convention in support of Donald Trump.
Films
In the film Lone Survivor (2013), Luttrell was portrayed by actor Mark Wahlberg. Luttrell makes a significant cameo appearance (uncredited) in at least three scenes in the film and is present in other scenes, as well. He first appears as one of the SEALs, referred to as "Frankie" by Lt. Murphy (Taylor Kitsch), lightheartedly hazing rookie SEAL Shane Patton (Alexander Ludwig) before the mission, jokingly giving Shane his first mission or "op" of cleaning the table, supplemented by knocking over a drink. His second appearance is during the presentation of the rules of engagement for Operation Red Wings where he can be seen shaking his head at the rules governing return fire. This scene is significant. In his book, Lone Survivor, Marcus explains extensively how these rules created substantial risk for the forces in Afghanistan. His third appearance is later in the film as one of the 16 special operators aboard the doomed Chinook helicopter sent to rescue Luttrell and his team. The camera stops on him and several real-life SEALs just before the Taliban's rocket-propelled grenade comes through the open rear bay door and impacts the Chinook's interior, killing everyone aboard. "I was on the other side of the mountain when those guys came to help me," Luttrell says of his real-life experience, "so getting to die on the helicopter in the movie was a very powerful moment for me."
Luttrell had a brief role in the veteran funded movie Range 15.
Literature
In his book American Sniper: The Autobiography of the Most Lethal Sniper in U.S. Military History (2012), Chris Kyle says he and fellow Navy SEAL Luttrell were friends, and Kyle encourages his readers to also read Luttrell's book, Lone Survivor.
Television
Luttrell appears in a Season 9 episode of the A&E series Duck Dynasty, visiting West Monroe, Louisiana to honor two wounded Marines for their service.
Luttrell appears in Season 9 episode 3 of the Discovery series Overhaulin', having a Ford Mustang built to honor his service.
Luttrell appears in a speech at the Republican National Convention on July 18, 2016. Luttrell offered his endorsement for Presidential Candidate, Donald Trump.
References
Marcus Luttrell Wikipedia
(Text) CC BY-SA