Sctv s01e07 dialing for dollars
Dialing for Dollars was a franchised format local television program in the United States and Canada, popular in the 1950s, 1960s, and 1970s.
Contents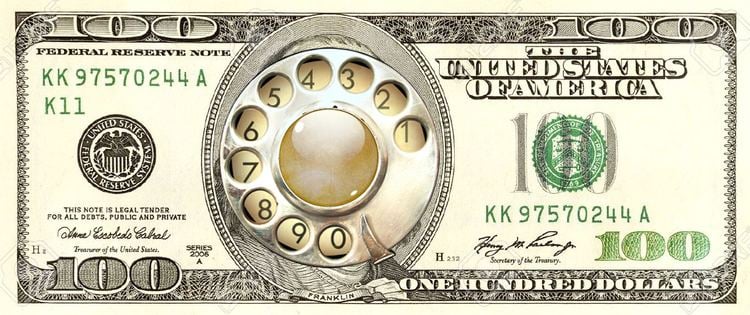 George l davis dialing for dollars wfbm tv channel 6 indianapolis 1970
Format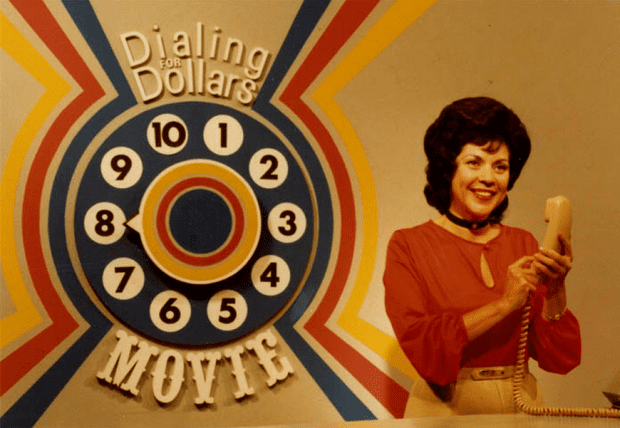 The program's usual format had the host, a local television personality, announce a certain password to the audience at the beginning of the program (on most stations, "the count and the amount"). He would then randomly select a phone number to call from a bowl or drum, either from those that had been previously submitted by viewers, or by scraps of paper cut from residential telephone directories. Viewers watching the show would know that they were being called, answer the phone with the correct password, and would win a monetary prize. If the viewer did not respond correctly or failed to answer the call altogether, the prize money would continue to increase.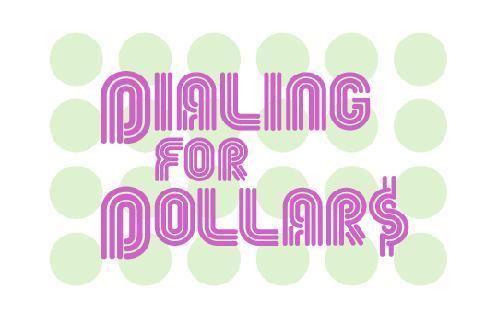 "The count" consisted of a number (1 through 9) and direction (up/down or top/bottom), randomly selected at the beginning of the show, that served to determine which number would be called. Slips were cut from pages of the viewing area's telephone book(s), each containing several numbers; at each playing, one slip was drawn and the appropriate number was selected. If the count was "6 Down," for example, the sixth number down from the top of the slip was called. "The amount" was the value of the cash prize at stake.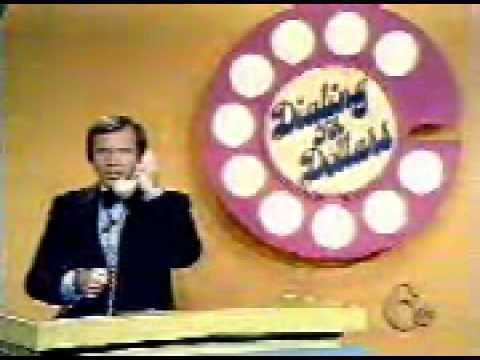 Dialing for Dollars originated as a radio program in 1939 on WCBM in Baltimore, Maryland, hosted by Homer Todd. With the rapid development of commercial television broadcasting in the U.S. in the late 1940s and 1950s, the format switched to television and was franchised nationally as a popular, low-budget way to fill local market airtime, especially in the late mornings.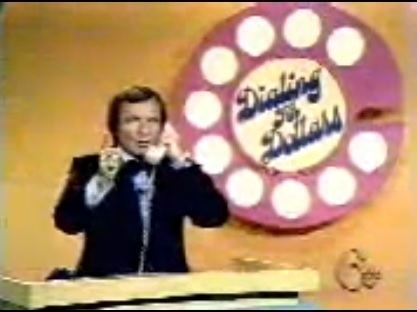 On some stations (such as KTVU hosted by Pat McCormick, who also did voices for the Charley & Humphry puppets during a local cartoon show), the Dialing for Dollars format would be used during the local telecasting of a morning or afternoon movie. The film would be interrupted by a dialing for dollars segment every so often, rather than going to a commercial break, after which the program either went to a commercial or directly back to the film. On others, such as WKBW's version, the show was a full one-hour variety show complete with studio audience and mini-games.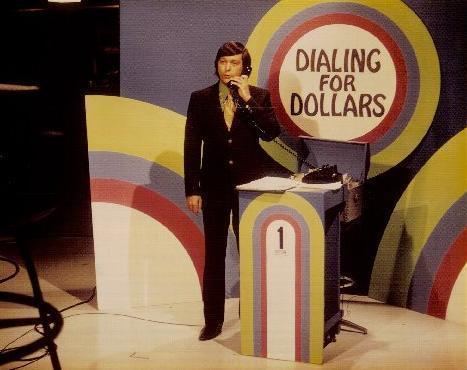 By the mid-1970s, the popularity faded for the Dialing for Dollars format, as competition developed from daytime talk shows, and more sophisticated game shows were syndicated. Another factor in the show's decline was the trend of fewer households having stay-at-home members available to answer the phone during the day. Dialing for Dollars left the Baltimore airwaves in 1977 (although it is still seen in a few markets), after giving away $800,000 locally in its 38-year run there on radio and television.
Broadway producer Lee Guber attempted to resurrect the concept on a national basis in 1987, meeting with Canadian broadcaster Peter Emmerson with regards to hosting what would have emanated from the former GFG Productions facilities in Brooklyn. The project was never completed due to Guber's illness which was diagnosed soon after; he died of a brain tumor on March 27, 1988.
The program has also been satirized on Second City TV.
Live! with Kelly and Michael carries on the tradition with its daily Travel Trivia contest, and a few local shows directly trace their lineage to Dialing for Dollars (an example is AM Buffalo).
List of stations that carried Dialing for Dollars
CICT-TV (formerly CFAC) – Calgary, Alberta, Canada
KCOP – Los Angeles, California, Johnny Gilbert hosted the show
KCPQ – Seattle, Washington
KPHO – Phoenix, Arizona
KSL-TV – Salt Lake City, Utah
KTHV – Little Rock, Arkansas, under a different title, to compete with KARK
KTRK-TV – Houston, Texas
KIII-TV – Corpus Christi, Texas
KSTP-TV - Minneapolis/St. Paul, Minnesota
KTVI-TV – Saint Louis, Missouri
KTVU – Oakland, California, Pat McCormick hosted the show
KUSA – Denver, Colorado, also as KBTV, Stormy Rottman hosted the segments
KXMB-TV – Bismarck, North Dakota (during the 1970s)
KXMC-TV – Minot, North Dakota (during the 1970s)
KDIX-TV –Dickinson, North Dakota Stan Deck and Lorren Haake
WAWV-TV (then WIIL-TV) - Terre Haute, IN, hosted by Woody Berlin
WANE-TV – Fort Wayne, Indiana, hosted by Dave King
WBRC-TV – Birmingham, Alabama
WDSU-TV – New Orleans, Louisiana
WFAA-TV – Dallas, Texas
WFTV – Orlando, Florida, hosted by Pete Forgione
WGHP-TV – High Point, North Carolina, hosted by Dick Bennick, later Jo Nelson.
WHBQ-TV – Memphis, Tennessee (1960s - September 1, 1978)
WHO-TV – Des Moines, Iowa
WISN-TV – Milwaukee, Wisconsin. Dialing for Dollars began at the station in December 1967. A news/talk/contest show, the program is noted for its long-standing husband-and-wife hosting team of Howard and Rosemary Gernette. The Dialing contest remained when the show was rechristened At Twelve in 1980.
WJZ-TV – Baltimore, Maryland, used The Hustle as the theme music and at one point in the 1970s, Oprah Winfrey hosted the show.
WKBW-TV – Buffalo, New York, practically, this show was never canceled. Its name was changed when Dave Thomas/Dave Roberts left the station for WPVI in 1978, and the show was renamed without the Dialing for Dollars franchise to AM Buffalo, which still airs today.
WLNE-TV – New Bedford, Massachusetts, George Allen hosted the show
WMAR-TV – Baltimore, Maryland (1948 - 1977), hosted by George Rogers and then Stu Kerr
WNAC-TV – Boston, Massachusetts Ed Miller hosted the show.
WNEW-TV – New York City (mid-1960s)
WPLG-TV – Miami, Florida Jay L. Mann Hosted
WPTV-TV – West Palm Beach, Florida, Dave Davis hosted the show
WPRI-TV – Providence, Rhode Island (late 1960s, early 1970s)
WPVI-TV – Philadelphia, first hosted by Bob McLean in 1973, who would later host a talk show in Canada on CBC Television
WRAL-TV – Raleigh, North Carolina, presented by Bob DeBardelaben, later forecaster of the station.
WXEX-TV (now WRIC-TV) – Richmond, Virginia
WROC-TV – Rochester, New York, hosted by Ann Keefe
WREX-TV – Rockford, Illinois
WSTM-TV (formerly WSYR-TV) – Syracuse, New York, hosted by Ed Murphy
WTCN-TV - Minneapolis/St. Paul, Minnesota; Mel Jass hosted Dialing for Dollars as a segment incorporated into his Mel's Matinee Movie program in the early 1970s.
WTAE-TV – Pittsburgh, Pennsylvania
WLCY-TV / WTSP – St. Petersburg, Florida
WTVC-TV – Chattanooga, Tennessee
WXIA-TV – Atlanta, Georgia, Linda Faye Carson and Don Barber, then Freddie Miller hosted the show
KELO-TV – Sioux Falls, South Dakota, during the noon news block
A similar format, The Money Man, was used on WLOS-TV Asheville, North Carolina, in the late 1960s. Host Bob Caldwell would call viewers and ask them to tell how much money was in the jackpot and name the show or star of the day. This aired in late afternoons, during reruns of Perry Mason and the station's 5:30 PM newscast.
References
Dialing for Dollars Wikipedia
(Text) CC BY-SA