Occupation

Actress, Singer




Children

Suzanne Kay Bamford




Name

Diahann Carroll




Years active

1954–present










Full Name

Carol Diahann Johnson




Born

July 17, 1935 (age 88) (

1935-07-17

) the Bronx, New York, United States


Education

Music & Art High SchoolNew York University




Website

http://diahanncarroll.net


Role

Television actress · diahanncarroll.net




Spouse

Vic Damone (m. 1987–1996)


Albums

A Tribute To Ethel Waters




Movies and TV shows

Dynasty, Julia, Claudine, Paris Blues, Carmen Jones


Similar People

Vic Damone, Suzanne Kay Bamford, Dorothy Dandridge, Monte Kay, Lena Horne



Parents

Mabel Faulk, John Johnson



Diahann carroll s on overcoming her parents abandonment master class oprah winfrey network
Diahann Carroll (born Carol Diahann Johnson, July 17, 1935) is an American television and stage actress and singer known for her performances in some of the earliest major studio films to feature black casts, including Carmen Jones (1954) and Porgy and Bess (1959) as well as on Broadway. Julia (1968) was one of the first series on American television to star a black woman in a nonstereotypical role and was followed by her portrayal of Dominique Deveraux in the primetime soap opera Dynasty over three seasons. She is the recipient of numerous stage and screen nominations and awards, including the Golden Globe Award for "Best Actress In A Television Series" in 1968. A breast cancer survivor and activist, Carroll was scheduled to return to the Broadway stage in the 2014 revival of A Raisin in the Sun as Mama, but withdrew prior to opening citing the demands of the rehearsal and performance schedule.
Contents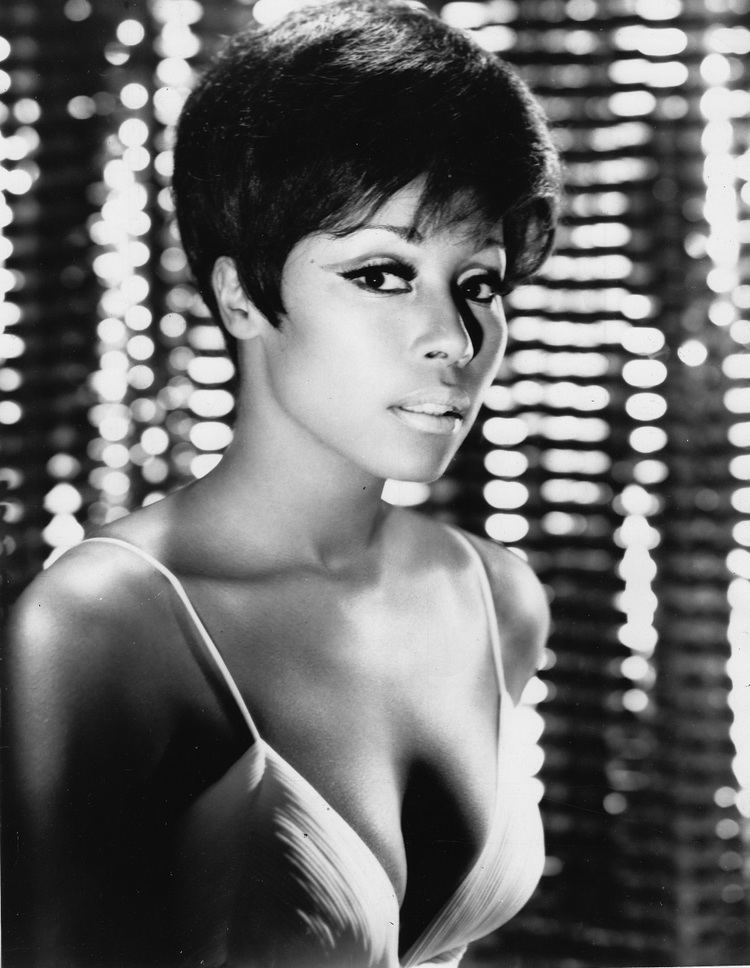 Remember Legendary Actress Diahann Carroll? Sadly This Is What Happened To Her.
Background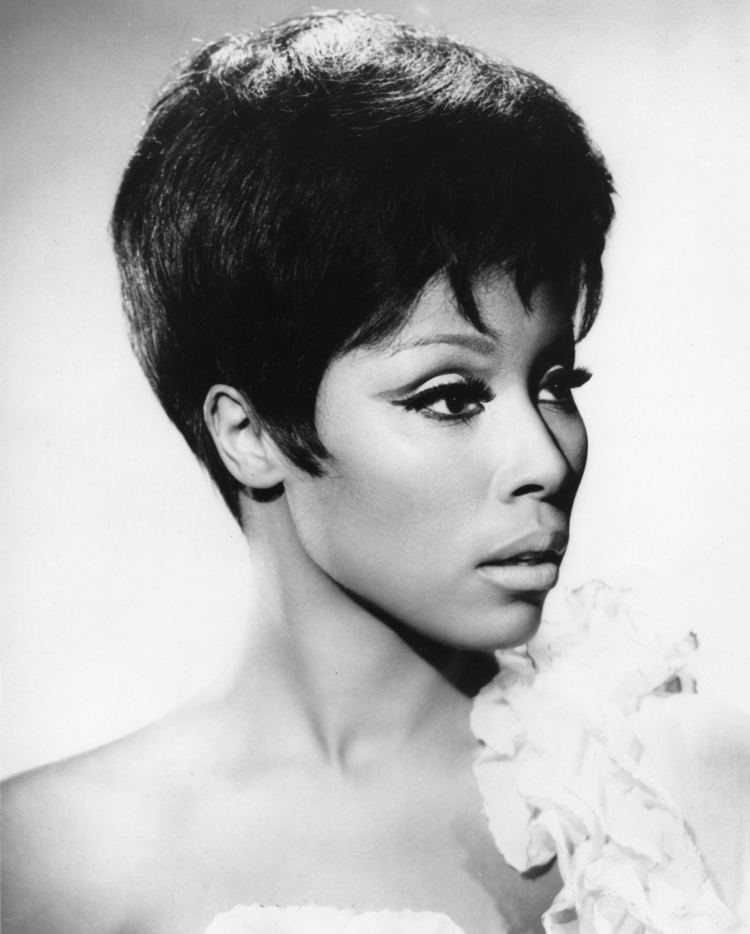 Carroll was born in the Bronx, New York, to John Johnson, of Aiken, South Carolina, and Mabel (Faulk), of Bladenboro, North Carolina. When Carroll was an infant, the family moved to Harlem, where she grew up. She attended Music and Art High School, and was a classmate of Billy Dee Williams. In many interviews about her childhood, Diahann Carroll recalls her parents' support of her and that they enrolled her in dance, singing, and modeling classes. By the time Diahann Carroll was 15, she was modeling for Ebony. She was tall, with a lean model's build. After graduating from high school, Diahann Carroll attended New York University, majoring in sociology.
Career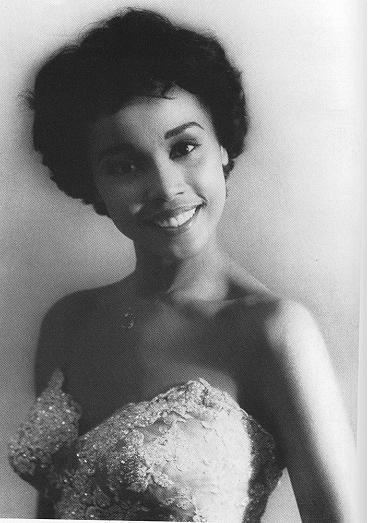 At the age of 18, Carroll got her big break when she appeared as a contestant on the DuMont Television Network program, Chance of a Lifetime, hosted by Dennis James. On the show which aired January 8, 1954, Carroll took the $1,000 top prize for her rendition of the Jerome Kern/Oscar Hammerstein song, "Why Was I Born?" She went on to win the following four weeks. Engagements at Manhattan's Café Society and Latin Quarter nightclubs soon followed.
Carroll's film debut was a supporting role in Carmen Jones (1954) as a rival to the sultry lead character played by Dorothy Dandridge. That same year, she starred in the Broadway musical, House of Flowers. In 1959, she played Clara in the film version of George Gershwin's Porgy and Bess, but her character's singing parts were dubbed by opera singer Loulie Jean Norman.
She made a guest appearance in the series Peter Gunn, in the 1960 episode "Sing a Song of Murder". She starred with Sidney Poitier, Paul Newman, and Joanne Woodward in the 1961 film Paris Blues.
In 1962, Diahann won the Tony Award for best actress (a first for a black woman) for the role of Barbara Woodruff in the Samuel A. Taylor and Richard Rodgers musical No Strings.
In 1974, she was nominated for an Academy Award for Best Actress for the film Claudine.
Carroll is well known for her title role in the 1968 television series Julia, which made her the first African American actress to star in her own television series where she did not play a domestic worker. That role won her the Golden Globe Award for "Best Actress In A Television Series" in 1968, and a nomination for an Emmy Award in 1969.
Some of her earlier work also included appearances on shows hosted by Jack Paar, Merv Griffin, Johnny Carson, Judy Garland, and Ed Sullivan, and on The Hollywood Palace variety show.
In 1984, Carroll joined the nighttime soap opera Dynasty as the jetsetter Dominique Deveraux, half-sister of Blake Carrington. Her high-profile role on Dynasty also reunited her with schoolmate Billy Dee Williams, who briefly played her onscreen husband Brady Lloyd. Carroll remained on the show until 1987, simultaneously making several appearances on its short-lived spin-off, The Colbys. She received her third Emmy nomination in 1989 for the recurring role of Marion Gilbert in A Different World.
In 1991, Carrol played the role of Eleanor Potter, the wife of Jimmy Potter, portrayed by Chuck Patterson, in The Five Heartbeats, a musical drama film in which Jimmy manages a vocal group. In this role, Carroll was a doting, concerned, and protective wife alongside actor and musician Robert Townsend, Leon Michael Wright, and others. In a 1995 reunion with Billy Dee Williams in Lonesome Dove: The Series, she played Mrs. Greyson, the wife of Williams' character.
In 1996, Carroll starred as the self-loving and deluded silent movie star Norma Desmond in the Canadian production of Andrew Lloyd Webber's musical version of the classic film Sunset Boulevard. In 2001, Carroll made her animation début in The Legend of Tarzan, in which she voiced Queen La, an evil sorceress and ruler of the ancient city of Opar.
In 2006, she appeared in the television medical drama Grey's Anatomy as Jane Burke, the demanding mother of Dr. Preston Burke. In December 2008, Carroll was cast in USA Network's series White Collar as June, the savvy widow who rents out her guest room to Neal Caffrey.
In 2010, Carroll was featured in UniGlobe Entertainment's breast cancer docudrama entitled, 1 a Minute, and she appeared as Nana in two Lifetime movies: At Risk and The Front, movie adaptations of two Patricia Cornwell novels.
Diahann was present on stage for the 2013 Emmy Awards, to briefly speak about her retrospective of being the first African American nominated for a Primetime Emmy Award. She was quoted as saying, "talented Kerry Washington better win!" Washington erroneously stated that Carroll was the first black performer ever to be nominated for an Emmy. Actually, at least three black performers were nominated before Carroll, who was first nominated in 1963. These performers include: Ethel Waters for a guest appearance on Route 66, in 1962; Harry Belafonte, nominated in 1956 and 1961 and winning in 1960; and Sammy Davis, Jr., who was nominated in 1956 with Belafonte.
Personal life
Carroll married four times, first to record producer Monte Kay. The union produced a daughter, Suzanne Kay Bamford (born September 9, 1960), who became a freelance media journalist. In 1973, Carroll surprised the press by marrying Las Vegas boutique owner Fred Glusman. Several weeks later, she filed for divorce, charging Glusman with physical abuse. In 1975, Carroll married Robert DeLeon, a managing editor of Jet. She was widowed two years later when DeLeon was killed in a car crash. Carroll's fourth marriage was to singer Vic Damone in 1987. The union, which Carroll admitted was turbulent, had a legal separation in 1991, reconciliation, and divorce in 1996. Carroll dated and was engaged to British television host and producer David Frost from 1970 until 1973.
Charitable work
Carroll was a member of the Celebrity Action Council, a volunteer group of celebrity women who served the women's outreach of the Los Angeles Mission, working with women in rehabilitation from problems with drugs, alcohol or prostitution. She helped to form the group along with other female television personalities including Mary Frann, Donna Mills, Linda Gray and Joan Van Ark.
Theater
House of Flowers (1954)
No Strings (1962)
Same Time, Next Year (1977)
Black Broadway (1979) (benefit concert)
Agnes of God (1983) (replacement for Elizabeth Ashley)
Love Letters (1990)
Sunset Boulevard (1995)
Bubbling Brown Sugar (2004)
On Golden Pond (2004) (replaced by Leslie Uggams before opening)
A Raisin in the Sun (2014) (replaced by LaTanya Richardson before opening)
Awards and nominations
Awards
1962 Tony Award-Best Performance by a Leading Actress in a Musical No Strings
1968 Golden Globe Award for Best TV Star – Female – Julia
2011 Inducted into the Television Academy Hall of Fame
Nominations
1969 Primetime Emmy Award for Outstanding Actress in a Comedy Series – Julia
1963 Primetime Emmy Award for Outstanding Single Performance by an Actress in a Leading Role – Naked City
1970 Golden Globe Award for Best Actress in a Comedy/Musical Television Series – Julia
1975 Golden Globe Award for Best Actress in a Comedy/Musical Motion Picture – Claudine
1975 Academy Award for Best Actress – Claudine
1989 Primetime Emmy Award for Outstanding Guest Actress in a Comedy Series – A Different World
1992 Women in Film Crystal Award.
1998 Women in Film Lucy Award
1999 Daytime Emmy Award for Outstanding Performance in a Children's Special/Series – The Sweetest Gift
2000 NAACP Image Award for Outstanding Actress in a Mini-Series/Television Movie – Having a Say: The Delany Sisters' 1st 100 Years
2005 NAACP Image Award for Outstanding Supporting Actress in a Television Drama Series – Soul Food
2008 Primetime Emmy Award for Outstanding Guest Actress in a Drama Series – Grey's Anatomy
Filmography
Actress
2016
The Masked Saint
as
Miss Edna
2009
White Collar (TV Series)
as
June
- Au Revoir (2014) - June
- Uncontrolled Variables (2014) - June
- Diamond Exchange (2014) - June
- Digging Deeper (2013) - June
- Ice Breaker (2013) - June
- In the Wind (2013) - June
- Empire City (2013) - June
- Family Business (2013) - June
- Identity Crisis (2012) - June
- Judgment Day (2012) - June
- Stealing Home (2012) - June
- Pulling Strings (2012) - June
- Taking Account (2011) - June
- Dentist of Detroit (2011) - June
- Power Play (2011) - June
- Countermeasures (2011) - June
- Point Blank (2010) - June
- Company Man (2010) - June
- Withdrawal (2010) - June
- Out of the Box (2010) - June
- Front Man (2010) - June
- Home Invasion (2010) - June
- Vital Signs (2010) - June
- All In (2009) - June
- Pilot (2009) - June
2010
Diary of a Single Mom (TV Series)
as
Therapist
- Friday (2011) - Therapist
- Dream Cart (2011) - Therapist
- Paradox (2010) - Therapist
- Aplomb (2010) - Therapist
- Burnt Beans (2010) - Therapist
- Struggling or Surviving (2010) - Therapist
- By Omission (2010) - Therapist
2010
The Front (TV Movie)
as
Nana
2010
At Risk (TV Movie)
as
Nana
2008
Back to You (TV Series)
as
Sandra Jenkins
- Hug & Tell (2008) - Sandra Jenkins
2006
Grey's Anatomy (TV Series)
as
Jane Burke
- Love/Addiction (2007) - Jane Burke
- Didn't We Almost Have It All? (2007) - Jane Burke
- The Other Side of This Life, Part 2 (2007) - Jane Burke
- The Other Side of This Life, Part 1 (2007) - Jane Burke
- I Am a Tree (2006) - Jane Burke
2003
Soul Food (TV Series)
as
Aunt Ruthie
- In the Garden (2004) - Aunt Ruthie
- Truth's Consequences (2003) - Aunt Ruthie
2003
Whoopi (TV Series)
as
Viveca Rae
- Mother's Little Helper (2003) - Viveca Rae
2003
Strong Medicine (TV Series)
as
Eve Morton
- Love and Let Die (2003) - Eve Morton
2002
Half & Half (TV Series)
as
Grandma Ruth Thorne
- The Big Thanks for Forgiving Episode (2002) - Grandma Ruth Thorne
2002
The Court (TV Series)
as
Justice DeSett
- Life Sentence (2002) - Justice DeSett
2001
The Legend of Tarzan (TV Series)
as
Queen La
- Tarzan and the Return of La (2001) - Queen La (voice)
- Tarzan and the Leopard Men Rebellion (2001) - Queen La (voice)
- The Lost City of Opar (2001) - Queen La (voice)
2000
Livin' for Love: The Natalie Cole Story (TV Movie)
as
Maria Cole
2000
Happily Ever After: Fairy Tales for Every Child (TV Series)
as
Crow
- Aesop's Fables: A Whodunit Musical (2000) - Crow (voice)
2000
Sally Hemings: An American Scandal (TV Series)
as
Betty Hemings
- Part 2 (2000) - Betty Hemings
- Part 1 (2000) - Betty Hemings
2000
The Courage to Love (TV Movie)
as
Pouponne
1999
Twice in a Lifetime (TV Series)
as
Jael
- O'er the Ramparts We Watched (1999) - Jael
- Double Exposure (1999) - Jael
1999
Jackie's Back! (TV Movie)
as
Diahann Carroll
1999
Having Our Say: The Delany Sisters' First 100 Years (TV Movie)
as
Sadie Delany
1998
The Sweetest Gift (TV Movie)
as
Mrs. Wilson
1995
Touched by an Angel (TV Series)
as
Grace Willis
- The Driver (1995) - Grace Willis
1994
Lonesome Dove: The Series (TV Mini Series)
as
Ida Grayson
- Ties That Bind (1995) - Ida Grayson
- Firebrand (1994) - Ida Grayson
- Long Shot (1994) - Ida Grayson
- Wild Horses (1994) - Ida Grayson
- When Wilt Thou Blow: Part 3 (1994) - Ida Grayson
- Down Come Rain: Part 2 (1994) - Ida Grayson
- O Western Wind: Part 1 (1994) - Ida Grayson
1995
ABC Weekend Specials (TV Series)
as
Narrator
- Jirimpimbira: An African Folk Tale (1995) - Narrator (voice)
1994
A Perry Mason Mystery: The Case of the Lethal Lifestyle (TV Movie)
as
Lydia Bishop
1994
Evening Shade (TV Series)
as
Ginger
- The Perfect Woman (1994) - Ginger
1994
Burke's Law (TV Series)
as
Grace Gibson
- Who Killed the Beauty Queen? (1994) - Grace Gibson
1993
The Sinbad Show (TV Series)
as
Mrs. Winters
- My Daughter's Keeper (1993) - Mrs. Winters
1989
A Different World (TV Series)
as
Marion Gilbert
- When One Door Closes-: Part 2 (1993) - Marion Gilbert
- When One Door Closes-: Part 1 (1993) - Marion Gilbert
- Faith, Hope, and Charity: Part 2 (1992) - Marion Gilbert
- Faith, Hope, and Charity: Part 1 (1992) - Marion Gilbert
- Save the Best for Last: Part 2 (1992) - Marion Gilbert
- Save the Best for Last: Part 1 (1992) - Marion Gilbert
- Do You Take This Woman? (1991) - Marion Gilbert
- For Whom the Jingle Bell Tolls (1989) - Marion Gilbert
- For She's Only a Bird in a Gilded Cage (1989) - Marion Gilbert
1991
Sunday in Paris (TV Movie)
as
Vernetta Chase
1991
The Five Heartbeats
as
Eleanor Potter
1990
Mo' Better Blues
as
Jazz Club Singer (uncredited)
1990
Murder in Black and White (TV Movie)
as
Margo Stover
1989
From the Dead of Night (TV Movie)
as
Maggie
1984
Dynasty (TV Series)
as
Dominique Deveraux
- Shadow Play (1987) - Dominique Deveraux
- The Affair (1987) - Dominique Deveraux
- The Confession (1987) - Dominique Deveraux
- The Sublet (1987) - Dominique Deveraux
- Valez (1987) - Dominique Deveraux
- The Dress (1987) - Dominique Deveraux
- The Shower (1987) - Dominique Deveraux
- The Garage (1987) - Dominique Deveraux
- The Mothers (1987) - Dominique Deveraux
- The Test (1987) - Dominique Deveraux
- The Birthday (1987) - Dominique Deveraux
- The Portrait (1987) - Dominique Deveraux
- A Love Remembered: Part 2 (1987) - Dominique Deveraux
- A Love Remembered: Part 1 (1987) - Dominique Deveraux
- Fear (1986) - Dominique Deveraux
- The Ball (1986) - Dominique Deveraux
- The Letter (1986) - Dominique Deveraux
- Romance (1986) - Dominique Deveraux
- The Arraignment (1986) - Dominique Deveraux
- Reward (1986) - Dominique Deveraux
- Focus (1986) - Dominique Deveraux
- The Victory (1986) - Dominique Deveraux
- The Vendetta (1986) - Dominique Deveraux
- The Triple-Cross (1986) - Dominique Deveraux
- The Rescue (1986) - Dominique Deveraux
- The Cry (1986) - Dominique Deveraux
- The Warning (1986) - Dominique Deveraux
- The Vote (1986) - Dominique Deveraux
- The Trial: Part 2 (1986) - Dominique Deveraux
- The Trial: Part 1 (1986) - Dominique Deveraux
- The Subpoenas (1986) - Dominique Deveraux
- Masquerade (1986) - Dominique Deveraux
- Ben (1986) - Dominique Deveraux
- The Divorce (1986) - Dominique Deveraux
- The Accident (1986) - Dominique Deveraux
- The Vigil (1986) - Dominique Deveraux
- The Alarm (1986) - Dominique Deveraux
- Suspicions (1986) - Dominique Deveraux
- The Solution (1985) - Dominique Deveraux
- The Roadhouse (1985) - Dominique Deveraux
- The Quarrels (1985) - Dominique Deveraux (credit only)
- The Close Call (1985) - Dominique Deveraux
- The Proposal (1985) - Dominique Deveraux
- The Decision (1985) - Dominique Deveraux
- The Titans: Part 2 (1985) - Dominique Deveraux
- The Titans: Part 1 (1985) - Dominique Deveraux
- The Gown (1985) - Dominique Deveraux
- The Man (1985) - Dominique Deveraux
- The Californians (1985) - Dominique Deveraux
- The Homecoming (1985) - Dominique Deveraux
- The Aftermath (1985) - Dominique Deveraux
- Royal Wedding (1985) - Dominique Deveraux
- Kidnapped (1985) - Dominique Deveraux
- Reconciliation (1985) - Dominique Deveraux
- The Crash (1985) - Dominique Deveraux
- Parental Consent (1985) - Dominique Deveraux
- Life and Death (1985) - Dominique Deveraux
- The Collapse (1985) - Dominique Deveraux
- Triangles (1985) - Dominique Deveraux
- The Treasure (1985) - Dominique Deveraux
- The Will (1985) - Dominique Deveraux
- The Avenger (1985) - Dominique Deveraux
- That Holiday Spirit (1984) - Dominique Deveraux
- Swept Away (1984) - Dominique Deveraux
- Domestic Intrigue (1984) - Dominique Deveraux
- The Secret (1984) - Dominique Deveraux
- Amanda (1984) - Dominique Deveraux
- The Verdict (1984) - Dominique Deveraux
- The Trial (1984) - Dominique Deveraux
- The Rescue (1984) - Dominique Deveraux
- Fallon (1984) - Dominique Deveraux
- The Mortgage (1984) - Dominique Deveraux
- Disappearance (1984) - Dominique Deveraux
- The Nightmare (1984) - Dominique Deveraux
- New Lady in Town (1984) - Dominique Deveraux
1985
The Colbys (TV Series)
as
Dominique Deveraux
- Jason's Choice (1986) - Dominique Deveraux
- No Exit (1986) - Dominique Deveraux
- The Wedding (1986) - Dominique Deveraux
- The Outcast (1986) - Dominique Deveraux
- The Pact (1986) - Dominique Deveraux
- The Reunion (1985) - Dominique Deveraux
- The Family Album (1985) - Dominique Deveraux
1985
Webster (TV Series)
as
Diahann Carroll
- Strike Up the Band (1985) - Diahann Carroll
1982
Sister, Sister (TV Movie)
as
Carolyne Lovejoy
1979
I Know Why the Caged Bird Sings (TV Movie)
as
Vivian
1979
Roots: The Next Generations (TV Mini Series)
as
Zeona Haley
- Part VI (1939-1950) (1979) - Zeona Haley
1978
The Star Wars Holiday Special (TV Movie)
as
Mermeia Holographic Wow
1977
The Love Boat (TV Series)
as
Roxy Blue
- Isaac the Groupie/Mr. Popularity/Help! Murder! (1977) - Roxy Blue
1975
Death Scream (TV Movie)
as
Betty May
1972
The Mancini Generation (TV Series)
- Episode #1.6 (1972)
1968
Julia (TV Series)
as
Julia Baker
- Anyone for Tenants? (1971) - Julia Baker
- The Gender Trap (1971) - Julia Baker
- Anniversary Faults (1971) - Julia Baker
- Swing Low, Sweet Charity (1971) - Julia Baker
- Paper Tigers (1971) - Julia Baker
- Corey's High-Q (1971) - Julia Baker
- Strictly for the Birds (1971) - Julia Baker
- Courting Time (1971) - Julia Baker
- Toast Melba (1971) - Julia Baker
- Cool Hand Bruce (1971) - Julia Baker
- Cousin of the Bride (1971) - Julia Baker
- Kids Is a Four-Letter Word (1971) - Julia Baker
- Two for the Toad (1970) - Julia Baker
- That New Black Magic (1970) - Julia Baker
- Essay Can You See? (1970) - Julia Baker
- Parents Can Be Pains (1970) - Julia Baker
- Smoke Scream (1970) - Julia Baker
- Long Time No Ski (1970) - Julia Baker
- Bowled Over (1970) - Julia Baker
- Magna Cum Lover (1970) - Julia Baker
- Kim an' Horror (1970) - Julia Baker
- Thanks Again (1970) - Julia Baker
- Altar Ego (1970) - Julia Baker
- Little Boys Lost (1970) - Julia Baker
- Half Past Sick (1970) - Julia Baker
- Ready, Aim, Fired (1970) - Julia Baker
- Bunny Hug (1970) - Julia Baker
- Absence Makes the Heart Glow (1970) - Julia Baker
- The Switch Sitters (1970) - Julia Baker
- Corey for President (1970) - Julia Baker
- Sara's Second Part (1970) - Julia Baker
- The Divine Devine (1970) - Julia Baker
- I'll Be Yours (1970) - Julia Baker
- Charlie's Chance (1970) - Julia Baker
- Gone with the Whim (1970) - Julia Baker
- Call Me by My Rightful Number (1970) - Julia Baker
- Father of the Bribe (1970) - Julia Baker
- Charity Begins with Chegley (1970) - Julia Baker
- Sioux Me, Don't Woo Me (1970) - Julia Baker
- The Jolly Green Midget (1970) - Julia Baker
- The Dates of Wrath (1970) - Julia Baker
- The Prisoner of Brenda (1970) - Julia Baker
- Temper Also Fugits (1969) - Julia Baker
- Hilda's No Help (1969) - Julia Baker
- So's Your Old Uncle (1969) - Julia Baker
- The Eve of Adam (1969) - Julia Baker
- The Grass Is Sometimes Greener (1969) - Julia Baker
- Romeo and Julia (1969) - Julia Baker
- Tie Wolf (1969) - Julia Baker
- You Can't Beat Drums (1969) - Julia Baker
- For Whom the Wedding Bell Tolls (1969) - Julia Baker
- Tank's for the Memory (1969) - Julia Baker
- Two's a Family, Three's a Crowd (1969) - Julia Baker
- The Undergraduate (1969) - Julia Baker
- The Wheel Deal (1969) - Julia Baker
- A Tale of Two Sitters (1969) - Julia Baker
- Love is a Many Sighted Thing (1969) - Julia Baker
- The Doctor's Dilemma (1969) - Julia Baker
- Gone with the Draft (1969) - Julia Baker
- A Baby's a Nice Nuisance (1969) - Julia Baker
- Home of the Braves (1969) - Julia Baker
- It Takes Two to Tangle (1969) - Julia Baker
- I Thought I Saw a Two-Timer (1969) - Julia Baker
- Cupid's No Computer (1969) - Julia Baker
- Wanda Means Well (1969) - Julia Baker
- A Little Chicken Soup Never Hurt Anybody (1969) - Julia Baker
- Sticks and Stones Can Break My Pizza (1969) - Julia Baker
- How to Keep Your Wig Warm (1969) - Julia Baker
- Dancer in the Dark (1969) - Julia Baker
- Matchmaker, Break Me a Match (1969) - Julia Baker
- How Sharper Than a Baby's Tooth (1969) - Julia Baker
- The One and Only, Genuine, Original, Family Uncle (1968) - Julia Baker
- I'm Dreaming of a Black Christmas (1968) - Julia Baker
- Designers Don't Always Have Designs (1968) - Julia Baker
- The Solid Brass Snow Job (1968) - Julia Baker
- Farewell, My Friends, Hello (1968) - Julia Baker
- Paint Your Waggedorn (1968) - Julia Baker
- Too Good to Be Too Bad (1968) - Julia Baker
- The Champ Is No Chump (1968) - Julia Baker
- Am I, Pardon the Expression, Blacklisted? (1968) - Julia Baker
- Who's a Freud of Ginger Wolfe? (1968) - Julia Baker
- Unloneliest Night of the Week (1968) - Julia Baker
- Homework Isn't Housework (1968) - Julia Baker
- Sorry, Right Number (1968) - Julia Baker
- The Interview (1968) - Julia Baker
- Mama's Man (1968) - Julia Baker
1968
The Split
as
Ellen 'Ellie' Kennedy
1967
Hurry Sundown
as
Vivian Thurlow
1963
The Eleventh Hour (TV Series)
as
Stella Young
- And God Created Vanity (1963) - Stella Young
1962
Naked City (TV Series)
as
Ruby Jay
- A Horse Has a Big Head - Let Him Worry! (1962) - Ruby Jay
1961
Paris Blues
as
Connie Lampson
1961
Goodbye Again
as
Night Club Singer
1960
The Man in the Moon (TV Movie)
1960
Peter Gunn (TV Series)
as
Dina Wright
- Sing a Song of Murder (1960) - Dina Wright
1955
General Electric Theater (TV Series)
as
Anna
- Winner by Decision (1955) - Anna
Soundtrack
2020
Blind Wave Movie Reactions (TV Series) (performer - 1 episode)
- Star Wars Holiday Special (1979) REACTION!! (2020) - (performer: "This Minute Now")
2011
White Collar (TV Series) (performer - 2 episodes)
- Empire City (2013) - (performer: "Ain't Nobody's Business", "Harlem on My Mind", "Some of These Days")
- Countermeasures (2011) - (performer: "One for My Baby (and One More for the Road)" - uncredited)
2009
Nostalgia Critic (TV Series) (performer - 1 episode)
- The Star Wars Holiday Special (2009) - (performer: "This Minute Now")
2007
Rifftrax: The Star Wars Holiday Special (performer: "This Minute Now")
1989
The Epic of Detective Mandy: Book One - Satan Claus (TV Movie) (performer: "Silent Night")
1984
Dynasty (TV Series) (performer - 5 episodes)
- A Love Remembered: Part 2 (1987) - (performer: "I Can't Get Started")
- Romance (1986) - (performer: "I'm Thru With Love")
- The Divorce (1986) - (performer: "I've Got You Under My Skin")
- The Mortgage (1984) - (performer: "The Very Thought of You")
- The Nightmare (1984) - (performer: "I'm Thru With Love")
1986
The Magical World of Disney (TV Series) (performer - 1 episode)
- Walt Disney World's 15th Anniversary Celebration (1986) - (performer: "I Can't Get Started")
1986
The Colbys (TV Series) (performer - 1 episode)
- The Pact (1986) - (performer: "Come Rain or Come Shine")
1986
George Burns' 90th Birthday Party: A Very Special Special (TV Special) (performer: "Some of These Days")
1985
Great Performances (TV Series) (performer - 1 episode)
- The Best of Broadway (1985) - (performer: "A Sleepin' Bee")
1984
George Burns How to Live to Be 100 (TV Movie) (performer: "Come Rain or Come Shine")
1965
The Tonight Show Starring Johnny Carson (TV Series) (performer - 12 episodes)
- Diahann Carroll/Christopher Reeve/Tony DeLia/Merie Earle (1979) - (performer: "All the Time" - uncredited)
- Maurice Edelman, Yvonne Constant, Diahann Carroll, Phill Foster, Alan King (1965) - (performer: "Life is Just a Bowl of Cherries")
1983
The 37th Annual Tony Awards (TV Special) (performer: "The Real American Folk Song (Is a Rag)", "Off Thee I Sing", "The Man I Love", "Fascinatin' Rhythm")
1978
The Star Wars Holiday Special (TV Movie) (performer: "This Minute Now" - uncredited)
1977
The Beatles Forever (TV Special) (performer: "If I Fell", "Here, There and Everywhere", "Day Tripper", "The Fool on the Hill")
1977
The Love Boat (TV Series) (performer - 1 episode)
- Isaac the Groupie/Mr. Popularity/Help! Murder! (1977) - (performer: "Come Rain or Come Shine")
1976
The Sonny and Cher Show (TV Series) (performer - 1 episode)
- Episode #1.9 (1976) - (performer: "God Bless the Child", "I Was Born On the Day Before Yesterday / Ease On Down the Road")
1976
Telly... Who Loves Ya, Baby? (TV Special) (performer: "We Were So Poor", "I Won't Last a Day Without You")
1974
The Flip Wilson Special (TV Special) (performer: "(You Make Me Feel Like) A Natural Woman")
1973
NBC Follies (TV Series) (performer - 1 episode)
- Sammy Davis Jr., Diahann Carroll, Jerry Lewis, Mickey Rooney, and The Smothers Brothers (1973) - (performer: "The More I See You", "I Get the Blues When it Rains", "Consider Yourself", "Be a Clown", "A Lovely Way to Spend an Evening")
1973
The 45th Annual Academy Awards (TV Special) (performer: "Strange Are the Ways of Love")
1973
Hotel Ninety (TV Movie) (performer: "My Personal Property", "Rain Songs Medley")
1973
Get Happy (TV Movie) (performer: "A Sleepin' Bee", "For Every Man There's A Woman", "The Man That Got Away")
1972
The New Bill Cosby Show (TV Series) (performer - 1 episode)
- Episode #1.5 (1972) - (performer: "(You Make Me Feel Like) A Natural Woman", "Never Been to Spain")
1971
Flip (TV Series) (performer - 2 episodes)
- Episode #2.9 (1971) - (performer: "I Feel the Earth Move", "Joy to the World")
- Episode #1.23 (1971) - (performer: "Until It's Time for You to Go")
1971
The Diahann Carroll Special (TV Special) (performer: "Keep the Customer Satisfied", "New World Coming", "Everybody's Talkin'", "What Are You Doing the Rest of Your Life?", "Without Love (There is Nothing)", "Help!", "It Had to Be You", "If My Friends Could See Me Now", "By Myself", "Circle 'Round the Sun", "The Moment of Truth", "Motherless Child", "God Bless the Child")
1970
Movin' (TV Movie) (performer: "Traces")
1964
The Hollywood Palace (TV Series) (performer - 4 episodes)
- Episode #7.7 (1969) - (performer: "Aquarius", "Smiling Phases", "Let the Sunshine In", "Pretty World", "Here, There and Everywhere", "Yesterday")
- Episode #5.1 (1967) - (performer: "I'll Only Miss Him When I Think Of Him")
- Episode #2.30 (1965) - (performer: "I'm Going to Move to the Outskirts of Town", "I Loves You, Porgy", "Nobody Loves You When You're Down and Out")
- Host: Nat King Cole with guests Diahann Carroll, Paul Winchell and Marty Allen (1964) - (performer: "Ethel Waters Tribute "Am I Blue?", "Taking a Chance on Love", "Happiness is Just a Thing Called Joe", "Here Comes Dinah, Belle of the Ball", "After You've Gone", "Stormy Weather")
1969
This Is Tom Jones (TV Series documentary) (performer - 1 episode)
- Episode #2.2 (1969) - (performer: "More Today Than Yesterday")
1968
Francis Albert Sinatra Does His Thing (TV Special) (performer: "The Music That Makes Me Dance", "Wherre Am I Going?", "Diane", "Deep River", "Sometimes I Feel Like a Motherless Child", "Lonesome Road", "Nobody Knows the Trouble I've Seen", "Amen" - uncredited)
1957
The Ed Sullivan Show (TV Series) (performer - 6 episodes)
- Gary Puckett & the Union Gap, Richard Pryor, Rodney Dangerfield, Diahann Carroll, David Frye, Shani Wallis, Jay Marshall, The Young Americans (1968) - (performer: "At The Crossroads", "Elusive Butterfly")
- Spanky & Our Gang, Norm Crosby Diahann Carroll, Robert Merrill, Jack Carter, Peter Gennaro, Tanya The Elephant (1967) - (performer: "As Time Goes By", "Runnin' Wild")
- Tribute to Richard Rodgers (taped at Carnegie Hall) with guest performers: Peggy Lee, Diahann Carroll, Roberta Peters, Steve Lawrence, Gordon MacRae, Peter Nero, Nancy Dussault, Cesare Siepi (1962) - (performer: "No Strings/The Sweetest Sounds")
- Episode #15.44 (1962) - (performer: "Love Walked In", "Poor Little Rich Girl" - uncredited)
- Episode #15.28 (1962) - (performer: "Loads of Love", "The Sweetest Sounds")
- Sal Mineo, Diahann Carroll, Don Cherry, Marvin Rainwater, Sue Carson, Willie Mosconi (1957) - (performer: "I Didn't Know What Time it Was")
1964
The Danny Kaye Show (TV Series) (performer - 4 episodes)
- Episode #4.27 (1967) - (performer: "As Time Goes By", "Fine and Dandy")
- Diahann Carroll, George Hamilton (1965) - (performer: "I'm in the Mood for Love", "Friendship")
- Episode #1.25 (1964) - (performer: "Zip-a-Dee-Doo-Dah", "The Clock")
- Episode #1.19 (1964) - (performer: "Johnny One Note", "In Love, In Vain")
1966
The Sammy Davis, Jr. Show (TV Series) (performer - 1 episode)
- Episode #1.2 (1966) - (performer: "What the World Needs Now Is Love", "Jeepers Creepers" - uncredited)
1965
Not Only... But Also (TV Series) (performer - 1 episode)
- Episode #1.1 (1965) - (performer: "Humdrum Blues", "Brown Baby", "Blues in the Night")
1964
On Parade (TV Series) (performer - 1 episode)
- Diahann Carroll (1964) - (performer: "A Lot of Living to Do", "Shopping Around", "Motherless Child", "Turn Around", "Misty", "I Wish I Were in Love Again", "The Lonesome Road")
1961
Goodbye Again (performer: "Goodbye Again", "Love is Just a Word")
1961
The Garry Moore Show (TV Series) (performer - 1 episode)
- George Gobel, Diahann Carroll (1961) - (performer: "Everybody Loves a Lover", "I Get Along Without You Very Well (Except Sometimes)", "Chicago (That Toddlin' Town)", "Wonderful One", "Thanks for Dropping By")
1960
The Man in the Moon (TV Movie) (performer: "Keep Your Hand on the Plow")
1960
Peter Gunn (TV Series) (performer - 1 episode)
- Sing a Song of Murder (1960) - (performer: "Don't Worry 'Bout Me", "I'm Through With Love")
1959
One Night Stand (TV Series) (performer - 1 episode)
- Diahann Carroll and the Modern Jazz Quartet (1959) - (performer: "The Trolley Song", "The Boy Next Door", "Get Happy", "Be A Clown", "I Enjoy Being a Girl", "In Love In Vain", "But Not For Me", "(I'm Afraid) The Masquerade is Over", "They Say It's Wonderful", "There's a Boat That's Leavin' Soon For New York", "Porgy, I Is Your Woman Now", "I Got Plenty O' Nuttin'")
1958
Studio One (TV Series) (performer - 1 episode)
- Music U.S.A. (1958) - (performer: "Body and Soul")
1957
The DuPont Show of the Month (TV Series) (performer - 1 episode)
- Crescendo (1957) - (performer: "Nobody Knows the Trouble I've Seen")
1957
The Steve Allen Plymouth Show (TV Series) (performer - 1 episode)
- Jerry Lewis, Martha Raye, Steve Lawrence, Diahann Carroll, Fernando Lamas (1957) - (performer: "Island in the West Indies")
1955
Coke Time (TV Series) (performer - 1 episode)
- Diahann Carroll (1955) - (performer: "A Sleepin' Bee")
1954
Carmen Jones (performer: "Whizzin' Away Along de Track" - uncredited)
1954
The Red Skelton Hour (TV Series) (performer - 1 episode)
- Clem the Rookie (1954) - (performer: "Why Was I Born?", "Love is Sweeping the Country")
Thanks
2020
The 72nd Primetime Emmy Awards (TV Special) (in memoriam)
2020
51st NAACP Image Awards (TV Special) (in memoriam)
2020
Sylvie's Love (for - as Diahann)
2020
28th Annual Trumpet Awards (TV Special) (in memoriam)
Self
2021
Broadway: Beyond the Golden Age (Documentary)
as
Self
2021
The Legacy: 75 Years of Blacks on Television (TV Series documentary)
as
Self
2001
American Masters (TV Series documentary)
as
Self
- How It Feels to Be Free (2021) - Self
- Maya Angelou: And Still I Rise (2017) - Self
- Richard Rodgers: The Sweetest Sounds (2001) - Self
2018
They've Gotta Have Us (TV Mini Series documentary)
as
Self - Actress and Model
- Legends and Pioneers (2018) - Self - Actress and Model
2018
American Dynasties: The Kennedys (TV Series documentary)
as
Self
- Family Secrets (2018) - Self
1968
Today (TV Series)
as
Self - Guest / Self
- Episode dated 6 October 2017 (2017) - Self - Guest
- Episode dated 11 September 1968 (1968) - Self
2017
ABFF Honors (TV Special)
as
Self
2017
The Paley Center Salutes NBC's 90th Anniversary (TV Special documentary)
as
Self
2016
ABFF Awards a Celebration of Hollywood (TV Special)
as
Self
2016
Extra (TV Series)
as
Self
- Episode #22.121 (2016) - Self
2016
Maya Angelou And Still I Rise (Documentary)
as
Self - Actress
2015
8th Annual National Arts & Entertainment Journalism Awards (TV Special)
as
Self - Presenter
2015
TCM Guest Programmer (TV Series)
as
Self
- Diahann Carroll (2015) - Self
2015
You Can Thrive! (TV Series)
as
Self
2015
BET Honors (TV Special)
as
Self
2014
Makers: Women Who Make America (TV Series documentary)
as
Self
- Women in Hollywood (2014) - Self
2013
Pioneers of Television (TV Series documentary)
as
Self
- Breaking Barriers (2014) - Self
- Primetime Soaps (2013) - Self
2014
The Arsenio Hall Show (TV Series)
as
Self - Guest
- Episode #1.79 (2014) - Self - Guest
2013
The 65th Primetime Emmy Awards (TV Special)
as
Self - Presenter
2013
The March (TV Movie documentary)
as
Self
2013
Oprah's Master Class (TV Series documentary)
as
Self
- Berry Gordy (2013) - Self
- Diahann Carroll (2013) - Self
2005
Tavis Smiley (TV Series)
as
Self - Guest
- Episode dated 13 May 2013 (2013) - Self - Guest
- Episode dated 10 July 2009 (2009) - Self - Guest
- Episode dated 17 October 2008 (2008) - Self - Guest
- Episode dated 6 April 2005 (2005) - Self - Guest
2009
The Wendy Williams Show (TV Series)
as
Self - Guest
- Episode dated 5 February 2013 (2013) - Self - Guest
- Episode dated 13 November 2009 (2009) - Self - Guest
2013
44th NAACP Image Awards (TV Special)
as
Self
2013
The Doctors (TV Series)
as
Self
- Hollywood Legends' Top Age-Defying Tips (2013) - Self
2012
Show Stopper: The Theatrical Life of Garth Drabinsky (Documentary)
as
Self
2012
43rd NAACP Image Awards (TV Special)
as
Self
2011
Sing Your Song (Documentary)
as
Self
2011
Kiss and Tell: The History of Black Romance in Movie (Documentary)
2010
1 a Minute (Documentary)
as
Diahann Carroll
2010
Diahann Carroll: The Lady. The Music. The Legend (TV Movie)
as
Self
2010
Diahann Carroll - Some of These Days (TV Special short)
as
Singer
2009
Breast Cancer: An African American Perspective (TV Movie documentary)
as
Self
2009
The Bonnie Hunt Show (TV Series)
as
Self - Guest
- Episode dated 12 May 2009 (2009) - Self - Guest
2006
SAG Foundation Conversations (TV Series)
as
Self
- Diahann Carrol (2009) - Self
- Diahann Carroll (II) (2009) - Self
- Diahann Carroll (2006) - Self
2008
The View (TV Series)
as
Self - Guest
- Episode dated 1 October 2008 (2008) - Self - Guest
2007
Over the River... The Life of Lydia Maria Child Abolitionist for Freedom (Documentary)
as
Narrator
2006
Reading Rainbow (TV Series)
as
Self
- Show Way (2006) - Self (voice)
2006
Entertainment Tonight (TV Series)
as
Self
- Episode dated 13 October 2006 (2006) - Self
2006
Inside Edition (TV Series documentary)
as
Self
- Episode dated 13 October 2006 (2006) - Self
1997
The Oprah Winfrey Show (TV Series)
as
Self - Guest
- Great Women and Their Anti-Aging Secrets (2006) - Self - Guest
- Episode dated 13 February 1997 (1997) - Self - Guest
2006
TV Land's Top Ten (TV Series documentary)
as
Self
- Top Ten Musical Moments (2006) - Self
2006
Legends Ball (TV Movie documentary)
as
Self
2006
The 4th Annual TV Land Awards (TV Special)
as
Julia Baker
2006
That's What I'm Talking About (TV Series documentary)
as
Self
- Greats, Dates, and Debates (2006) - Self
2005
TV Land Confidential (TV Series documentary)
as
Self
- Changing Times and Trends (2005) - Self
- When Real Life and Screen Life Collide (2005) - Self
2002
Inside TV Land (TV Series)
as
Self
- Inside TV Land: Tickled Pink (2005) - Self
- Inside TV Land: Style and Fashion (2003) - Self
- Inside TV Land: Taboo TV (2002) - Self
- Inside TV Land: African Americans in Television - Variety (2002) - Self
2005
An Evening with Diahann Carroll (TV Special)
as
Self - Interviewee
2005
36th NAACP Image Awards (TV Special)
as
Self - Presenter
2004
Hollywood Squares (TV Series)
as
Self - Panelist
- Episode dated 13 February 2004 (2004) - Self - Panelist
- Episode dated 12 February 2004 (2004) - Self - Panelist
- Episode dated 11 February 2004 (2004) - Self - Panelist
- Episode dated 10 February 2004 (2004) - Self - Panelist
- Episode dated 9 February 2004 (2004) - Self - Panelist
2003
TV Land Awards: A Celebration of Classic TV (TV Special)
as
Self
2003
34th NAACP Image Awards (TV Special)
as
Self
2003
TV's Most Memorable Weddings (TV Special documentary)
as
Self
2002
NBC 75th Anniversary Special (TV Special)
as
Self
2002
33rd NAACP Image Awards (TV Special)
as
Self
2001
An Evening with Dionne Warwick (TV Special)
as
Self - Interviewer
2001
E! True Hollywood Story (TV Series documentary)
as
Self
- Dynasty (2001) - Self
- Sammy Davis Jr. (2001) - Self
2000
2000 Essence Awards (TV Special)
as
Self
2000
The Martin Short Show (TV Series)
as
Self - Guest
- Episode #1.92 (2000) - Self - Guest
1998
Intimate Portrait (TV Series documentary)
as
Narrator / Self
- Holly Robinson Peete (2000) - Narrator (voice)
- Diahann Carroll (1998) - Self
1999
Biography (TV Series documentary)
as
Self
- Dorothy Dandridge: Little Girl Lost (1999) - Self
1999
Stars Over Mississippi (TV Movie documentary)
as
Self
1999
Celebrate the Soul of American Music (TV Special)
as
Host
1998
Celebrity Profile (TV Series documentary)
as
Self
- Diahann Carroll - Self
1998
Ellen (TV Series)
as
Self
- Ellen: A Hollywood Tribute: Part 2 (1998) - Self
1998
The Rosie O'Donnell Show (TV Series)
as
Self - Guest
- Episode dated 10 April 1998 (1998) - Self - Guest
1998
All-Star Party for Aaron Spelling (TV Special)
as
Self
1998
The Interviews: An Oral History of Television (TV Series)
as
Self
- Diahann Carroll (1998) - Self
1998
Motown 40: The Music Is Forever (TV Movie documentary)
as
Self
1998
29th NAACP Image Awards (TV Special)
as
Self
1998
Small Steps, Big Strides: The Black Experience in Hollywood (TV Movie documentary)
as
Self
1985
Great Performances (TV Series)
as
Self
- Porgy and Bess: An American Voice (1998) - Self
- Broadway Sings: The Music of Jule Styne (1987) - Self
- The Best of Broadway (1985) - Self
1997
50 Years of Television: A Celebration of the Academy of Television Arts & Sciences Golden Anniversary (TV Movie documentary)
as
Self
1997
Maury (TV Series)
as
Self - Guest
- Episode dated 28 May 1997 (1997) - Self - Guest
1996
The 50th Annual Tony Awards (TV Special)
as
Self - Presenter
1994
The 1994 Annual Diversity Awards (TV Special)
as
Self - Winner
1993
Vicki! (TV Series)
as
Self
- Episode dated 13 September 1993 (1993) - Self
1993
The 50th Annual Golden Globe Awards (TV Special)
as
Self - Presenter
1993
25th NAACP Image Awards (TV Special)
as
Self
1992
One on One with John Tesh (TV Series)
as
Self - Guest
- Episode #1.117 (1992) - Self - Guest
1992
One to One (TV Series documentary)
as
Self
- Diahann Carroll (1992) - Self
1992
Color Adjustment (Documentary)
as
Self
1991
A Capitol Fourth (TV Special)
as
Self
1990
Sinatra 75: The Best Is Yet to Come (TV Special documentary)
as
Self
1989
The Arsenio Hall Show (TV Series)
as
Self - Guest
- Episode dated 15 August 1990 (1990) - Self - Guest
- Episode #1.101 (1989) - Self - Guest
1985
Wogan (TV Series)
as
Self
- Episode #10.40 (1990) - Self
- Christmas With The Carringtons (1985) - Self
- Episode #5.38 (1985) - Self
1990
The 11th Annual Black Achievement Awards (TV Special)
as
Self
1989
Christmas in Washington (TV Special)
as
Self
1989
Sammy Davis, Jr. 60th Anniversary Celebration (TV Special)
as
Self
1989
Live with Kelly and Mark (TV Series)
as
Self - Guest
- Episode dated 20 June 1989 (1989) - Self - Guest
1989
The Pat Sajak Show (TV Series)
as
Self - Guest
- Episode #1.27 (1989) - Self - Guest
1988
Jerry Lewis MDA Labor Day Telethon (TV Series)
as
Self
- The 1988 Jerry Lewis MDA Labor Day Telethon (1988) - Self
1988
Joan Rivers and Friends Salute Heidi Abromowitz (TV Special)
as
Diahann Carroll
1988
Happy Birthday, Bob: 50 Stars Salute Your 50 Years with NBC (TV Special)
as
Self
1988
America's Tribute to Bob Hope (TV Special documentary)
as
Self - Host
1987
The Kennedy Center Honors: A Celebration of the Performing Arts (TV Special documentary)
as
Self
1987
The 39th Annual Primetime Emmy Awards (TV Special)
as
Self - Presenter
1985
Ebony/Jet Showcase (TV Series)
as
Self
- Episode dated 18 September 1987 (1987) - Self
- Episode dated 8 November 1985 (1985) - Self
1987
The USA Today's 5th Anniversary Gala (TV Special)
as
Self
1987
The 44th Annual Golden Globe Awards (TV Special)
as
Self - Presenter
1984
Lou Rawls Parade of Stars (TV Series)
as
Self
- Episode dated 27 December 1986 (1986) - Self
- Episode dated 29 December 1984 (1984) - Self
1986
The Magical World of Disney (TV Series)
as
Self
- Walt Disney World's 15th Anniversary Celebration (1986) - Self
1986
The Late Show (TV Series)
as
Self
- Episode #1.4 (1986) - Self
1986
Good Morning America (TV Series)
as
Self
- Dated 29 September 1986 (1986) - Self
1986
Our World (TV Series)
as
Self
- Summer 1969 (1986) - Self
1986
The 38th Annual Primetime Emmy Awards (TV Special)
as
Self - Presenter
1986
The 2nd Commitment to Life AIDS Project Benefit (TV Special)
as
Self
1986
The 12th Annual People's Choice Awards (TV Special)
as
Self - Accepting Award for Favourite Television Dramatic Program
1986
Bob Hope's All-Star Superbowl Party (TV Special)
as
Self
1986
The 43rd Annual Golden Globe Awards 1986 (TV Special)
as
Self - Presenter
1986
George Burns' 90th Birthday Party: A Very Special Special (TV Special)
as
Self
1985
The 37th Annual Primetime Emmy Awards (TV Special)
as
Self - Presenter
1985
The 1st Annual Commitment to Life Awards (TV Special)
as
Self
1985
Bob Hope's Comedy Salute to the Soaps (TV Movie)
as
Self
1985
Night of 100 Stars II (TV Special)
as
Self
1985
An American Portrait (TV Series documentary)
as
Self - Host
- Mary McLeod Bethune (1985) - Self - Host
1985
The 42nd Annual Golden Globe Awards (TV Special)
as
Self - Presenter
1985
The 6th Annual Black Achievement Awards (TV Special)
as
Self
1984
CBS Early Morning News (TV Series)
as
Self
- Episode dated 19 October 1984 (1984) - Self
1984
George Burns How to Live to Be 100 (TV Movie)
as
Self
1984
The 36th Primetime Emmy Awards (TV Special)
as
Self - Presenter
1984
The Love Boat Fall Preview Special (TV Special)
as
Self
1963
The Tonight Show Starring Johnny Carson (TV Series)
as
Self - Guest
- Diahann Carroll/Christopher Reeve/Tony DeLia/Merie Earle (1979) - Self - Guest
- (FROM LOS ANGELES) George Burns, Ronald Reagan, Nancy Reagan, George Gobel, Diahann Carroll, Anjanette Comer (1969) - Self - Guest
- (FROM LOS ANGELES) David Steinberg, Bill Dana, Jill St. John, Gypsy Rose Lee Tennessee Ernie Ford (1969) - Self - Guest
- Diahann Carroll, Milt Kamen, Peter Bull, parachutist William Ottley (1967) - Self - Guest
- Hal Holbrook, Diahann Caroll, Sugar Ray Robinson (1966) - Self - Guest
- Diahann Carroll (1965) - Self - Guest
- Maurice Edelman, Yvonne Constant, Diahann Carroll, Phill Foster, Alan King (1965) - Self - Guest
- Leslie Caron, Tony Randall, Diahann Carroll (1963) - Self - Guest
- Richard Rodgers, Florence Henderson, Diahann Carroll, Joshua Logan, Earl Wrightson (1963) - Self - Guest
1984
On Stage America (TV Series)
as
Self
- Episode #1.8 (1984) - Self
1984
The 41st Annual Golden Globe Awards (TV Special)
as
Self
1983
Starfest: The Stars Salute Public Television (TV Special)
as
Self - Host
1983
Working in the Theatre (TV Series documentary)
as
Self
- Performance (1983) - Self
1983
The 37th Annual Tony Awards (TV Special)
as
Self - Presenter & Performer
1983
The 4th Annual Black Achievement Awards (TV Special)
as
Self
1982
Christmas in Washington (TV Special)
as
Self
1982
Night of 100 Stars (TV Special)
as
Self
1982
Women I Love: Beautiful But Funny (TV Special)
as
Self
1981
The 35th Annual Tony Awards (TV Special)
as
Self - Performer
1980
Horas doradas (TV Series)
as
Self
- Episode dated 17 July 1980 (1980) - Self
1980
Bob Hope Special: Hope, Women and Song (TV Special)
as
Self
1979
The Palace (TV Series)
as
Self
- Episode dated 7 October 1979 (1979) - Self
1979
All-Star Birthday Party for Bob Hope... at Sea (TV Movie)
as
Self
1974
Dinah! (TV Series)
as
Self - Guest
- Episode dated 29 May 1979 (1979) - Self - Guest
- Episode dated 8 March 1979 (1979) - Self - Guest
- Episode #2.204 (1976) - Self - Guest
- Episode #1.98 (1975) - Self - Guest
- Episode #1.6 (1974) - Self - Guest
1978
Rockette: A Holiday Tribute to Radio City Music Hall (TV Special)
as
Self
1977
The Hollywood Squares (Daytime) (TV Series)
as
Self - Panelist
1966
The Mike Douglas Show (TV Series)
as
Self - Co-Host / Self - Guest
1977
The Beatles Forever (TV Special)
as
Self
1977
The Television Critics Circle Awards (TV Special)
as
Self
1976
America Salutes Richard Rodgers: The Sound of His Music (TV Special)
as
Self
1976
The 1976 Annual Entertainment Hall of Fame Awards (TV Special)
as
Self
1976
The Diahann Carroll Show (TV Series)
as
Self - Host
- Episode #1.4 (1976) - Self - Host
- Episode #1.3 (1976) - Self - Host
- Episode #1.2 (1976) - Self - Host
- Episode #1.1 (1976) - Self - Host
1976
The Sonny and Cher Show (TV Series)
as
Self / Various
- Episode #1.9 (1976) - Self / Various
1976
Telly... Who Loves Ya, Baby? (TV Special)
as
Self
1975
47th Annual Academy Awards (TV Special)
as
Self - Nominee & Presenter
1975
Sammy and Company (TV Series)
as
Self
- Redd Foxx, Dinah Shore, Alan Alda, Diahann Carroll, Flip Wilson, Steve Lawrence, Eydie Gorme and Freda Payne (1975) - Self
1975
The 1975 Fashion Awards (TV Special)
as
Self - Hostess
1975
AFI Life Achievement Award (TV Series)
as
Self - Audience Member
- AFI Life Achievement Award: A Tribute to Orson Welles (1975) - Self - Audience Member (uncredited)
1963
The Merv Griffin Show (TV Series)
as
Self - Guest / Self
- Otto Preminger, Vincent Price, Diahann Carroll (1975) - Self - Guest
- Polly Bergen, Diahann Carroll, Will Geer (1974) - Self
- From Caesar's Palace in Las Vegas: Joe Louis, Max Schmeling, Glen Campbell, Diahann Carroll, Doug McClure (1971) - Self
- Charlton Heston, Diahann Carroll, John Daly, Dr. Albert Burke (1963) - Self - Guest
1975
The 32nd Annual Golden Globe Awards (TV Special)
as
Self
1975
Black Journal (TV Series)
as
Self - Co-Host
- Episode dated 14 January 1975 (1975) - Self - Co-Host
1974
The Flip Wilson Special (TV Special)
as
Self
1974
Bicentennial Minutes (TV Series short)
as
Self - Narrator
- Episode #1.121 (1974) - Self - Narrator
1974
One More Time (TV Special)
as
Self
1973
NBC Follies (TV Series)
as
Self
- Sammy Davis Jr., Diahann Carroll, Jerry Lewis, Mickey Rooney, and The Smothers Brothers (1973) - Self
1973
The 45th Annual Academy Awards (TV Special)
as
Self - Performer
1973
Hotel Ninety (TV Movie)
as
Self
1973
The 27th Annual Tony Awards (TV Special)
as
Self - Presenter
1973
Get Happy (TV Movie)
as
Self
1972
The Julie Andrews Hour (TV Series)
as
Self
- Episode #1.7 (1972) - Self
1972
The New Bill Cosby Show (TV Series)
as
Self
- Episode #1.5 (1972) - Self
1972
The Dick Cavett Show (TV Series)
as
Self - Guest Host / Self - Guest
- Episode dated 22 March 1972 (1972) - Self - Guest Host
- Episode dated 21 March 1972 (1972) - Self - Guest Host
- Episode dated 9 February 1972 (1972) - Self - Guest
1972
The ABC Comedy Hour (TV Series)
as
Self - Guest Host
- The Twentieth Century Follies (1972) - Self - Guest Host
1971
Flip (TV Series)
as
Self
- Episode #2.9 (1971) - Self
- Episode #1.23 (1971) - Self
1967
The Carol Burnett Show (TV Series)
as
Self - Guest / Self
- Episode #5.6 (1971) - Self - Guest
- Diahann Carroll, Richard Kiley, and the Smothers Brothers (1967) - Self
1971
The Anthony Newley Show (TV Special)
as
Self
1971
Sing America Beautiful (TV Movie)
as
Self
1971
The 23rd Annual Primetime Emmy Awards (TV Special)
as
Self
1971
The Diahann Carroll Special (TV Special)
as
Self - Host
1970
The David Frost Show (TV Series)
as
Self - Guest Host / Self - Guest
- Episode #3.125 (1971) - Self - Guest Host
- Episode #2.223 (1970) - Self - Guest
1965
The Dean Martin Show (TV Series)
as
Self
- Episode #6.22 (1971) - Self
- Episode #6.18 (1971) - Self
- 1968 Christmas Show (1968) - Self (uncredited)
- Episode #2.10 (1966) - Self
- Episode #1.1 (1965) - Self
1969
This Is Tom Jones (TV Series documentary)
as
Self
- Episode #3.2 (1970) - Self
- Episode #2.2 (1969) - Self
1970
The Bob Goulet Show (TV Special)
as
Self - Singer
1970
Movin' (TV Movie)
as
Self
1964
The Hollywood Palace (TV Series)
as
Self - Singer / Self - Hostess / Self
- Guest Host: Perry Como; guests: Shecky Greene, Diahann Carroll, Burr Tillstrom, Kukla & Ollie, Edward Villella (1969) - Self
- Episode #7.7 (1969) - Self - Hostess
- Episode #6.4 (1968) - Self - Hostess
- Episode #5.23 (1968) - Self - Singer
- Episode #5.1 (1967) - Self - Singer
- Episode #4.16 (1967) - Self - Singer
- Episode #3.9 (1965) - Self - Singer
- Episode #2.30 (1965) - Self - Singer
- Episode #2.5 (1964) - Self - Singer
- Host: Nat King Cole with guests Diahann Carroll, Paul Winchell and Marty Allen (1964) - Self - Singer
1969
The Joey Bishop Show (TV Series)
as
Self
- Episode #3.210 (1969) - Self
1969
The 23rd Annual Tony Awards (TV Special)
as
Self - Co-Host
1969
The 41st Annual Academy Awards (TV Special)
as
Self - Presenter
1969
The 26th Annual Golden Globe Awards (TV Special)
as
Self - Winner
1968
Francis Albert Sinatra Does His Thing (TV Special)
as
Self - Singer
1957
The Ed Sullivan Show (TV Series)
as
Self - Singer / Self
- Gary Puckett & the Union Gap, Richard Pryor, Rodney Dangerfield, Diahann Carroll, David Frye, Shani Wallis, Jay Marshall, The Young Americans (1968) - Self - Singer
- Spanky & Our Gang, Norm Crosby Diahann Carroll, Robert Merrill, Jack Carter, Peter Gennaro, Tanya The Elephant (1967) - Self - Singer
- Count Basie, Diahann Carroll, Totie Fields, London Lee, Peter Gennaro, Sandler & Young (1966) - Self - Singer
- Episode #19.30 (1966) - Self - Singer
- Tribute to Richard Rodgers (taped at Carnegie Hall) with guest performers: Peggy Lee, Diahann Carroll, Roberta Peters, Steve Lawrence, Gordon MacRae, Peter Nero, Nancy Dussault, Cesare Siepi (1962) - Self - Singer
- Episode #15.44 (1962) - Self - Singer
- Episode #15.34 (1962) - Self - Singer
- Episode #15.28 (1962) - Self - Singer
- Sal Mineo, Diahann Carroll, Don Cherry, Marvin Rainwater, Sue Carson, Willie Mosconi (1957) - Self
1968
The 22nd Annual Tony Awards (TV Special)
as
Self - Presenter
1968
The 40th Annual Academy Awards (TV Special)
as
Self - Presenter
1968
The Jackie Gleason Show (TV Series)
as
Self - Musical Guest
- Wayne Newton/Diahann Carroll/Tim Conway/Dom DeLuise (1968) - Self - Musical Guest
1967
The Smothers Brothers Comedy Hour (TV Series)
as
Self
- Episode #2.9 (1967) - Self
1967
The 39th Annual Academy Awards (TV Special)
as
Self - Presenter
1967
ABC Stage 67 (TV Series)
as
Self
- A Time for Laughter: A Look at Negro Humor in America (1967) - Self
- C'est La Vie (1967) - Self
1964
The Danny Kaye Show (TV Series)
as
Self
- Episode #4.27 (1967) - Self
- Diahann Carroll, George Hamilton (1965) - Self
- Episode #2.17 (1965) - Self
- Episode #2.9 (1964) - Self
- Episode #1.25 (1964) - Self
- Episode #1.19 (1964) - Self
1966
The Milton Berle Show (TV Series)
as
Self
- Diahann Carroll, Allen Ludden, Tony Randall (1966) - Self
1966
Best on Record: The 8th annual Grammy Awards (TV Special)
as
Self
1965
Perry Como's Kraft Music Hall (TV Series)
as
Self - Guest
- Ella Fitzgerald, Caterina Valente, John Davidson, Jack Burns & Avery Schreiber (1966) - Self - Guest
- Richard Chamberlain, Diahann Carroll, The New Christy Minstrels (1965) - Self - Guest
1966
The Sammy Davis, Jr. Show (TV Series)
as
Self / Self - Singer
- Episode #1.12 (1966) - Self
- Episode #1.2 (1966) - Self - Singer
1966
The Strolling '20s (TV Movie)
as
Self
1964
The Bell Telephone Hour (TV Series)
as
Self - Singer
- Gershwin, a Portrait (1966) - Self - Singer
- Salute to the New York World's Fair of 1964 (1964) - Self - Singer
1965
Late Night Line-Up (TV Series)
as
Self
- Episode dated 26 November 1965 (1965) - Self
1965
The Steve Lawrence Show (TV Series)
as
Self
- Diahann Carroll, Sybil Burton, Joey Heatherton, Jordan Christopher, The Wild Ones (1965) - Self
1965
Gypsy (TV Series)
as
Self
- Diahann Carroll, June Havoc, Don Loper (1965) - Self
1965
The 37th Annual Academy Awards (TV Special)
as
Self - Audience Member
1965
The Les Crane Show (TV Series)
as
Self
- Episode #1.65 (1965) - Self
- Episode #1.43 (1965) - Self
1965
Not Only... But Also (TV Series)
as
Self - Guest
- Episode #1.1 (1965) - Self - Guest
1964
Juke Box Jury (TV Series)
as
Self - Panellist
- Episode #1.279 (1964) - Self - Panellist
1964
On Broadway Tonight (TV Series)
as
Self
- Episode dated 9 September 1964 (1964) - Self
1964
On Parade (TV Series)
as
Self
- Diahann Carroll (1964) - Self
1964
International Cabaret (TV Series)
as
Self
- Episode #1.4 (1964) - Self
1964
The Judy Garland Show (TV Series)
as
Self
- Episode #1.20 (1964) - Self
1963
Talent Scouts (TV Series)
as
Self
- Episode dated 10 September 1963 (1963) - Self
1963
The 17th Annual Tony Awards (TV Special)
as
Self - Presenter
1963
Password (TV Series)
as
Self - Celebrity Contestant
- Diahann Carroll vs. E. G. Marshall - evening show (1963) - Self - Celebrity Contestant
1962
President Kennedy's Birthday Salute (TV Movie)
as
Self
1959
The Garry Moore Show (TV Series)
as
Self
- Diahann Carroll, Tim Conway (1962) - Self
- George Gobel, Diahann Carroll (1961) - Self
- George Gobel, Diahann Carroll (1961) - Self
- Jack Benny, Diahann Carroll (1960) - Self
- Gertrude Berg, Diahann Carroll (1960) - Self
- Diahann Carroll, Senor Wences (1959) - Self
- Vic Damone, Diahann Carroll, Carl Ballantine, The Mellolarks (1959) - Self
- Diahann Carroll, Martha Raye, Benny Fields and Blossom Seeley (1959) - Self
1962
What's My Line? (TV Series)
as
Self - Mystery Guest
- Sir Edmund Hillary & Diahann Carroll (1962) - Self - Mystery Guest
1962
The 16th Annual Tony Awards (TV Special)
as
Self - Winner
1957
The Tonight Show Starring Jack Paar (TV Series)
as
Self
- Diahann Carroll, Genevieve, Shelley Berman (1959) - Self
- Frank Fontaine (1957) - Self
- Diahann Carroll (1957) - Self
1959
The Chevy Showroom Starring Andy Williams (TV Series)
as
Self
- Episode #2.6 (1959) - Self
1959
The Arthur Murray Party (TV Series)
as
Self
- Episode #10.29 (1959) - Self
- Episode #10.11 (1959) - Self
1957
The Steve Allen Plymouth Show (TV Series)
as
Self - Singer / Self - Guest
- Diahann Carroll, George Gobel, Vaughn Monroe, Marty Ingels, The Nikolais Dancers, The Naval Aviation Cadet Choir (1959) - Self - Singer
- Jerry Lewis, Martha Raye, Steve Lawrence, Diahann Carroll, Fernando Lamas (1957) - Self - Guest
1959
One Night Stand (TV Series)
as
Self
- Diahann Carroll and the Modern Jazz Quartet (1959) - Self
1958
Studio One (TV Series)
as
Self
- Music U.S.A. (1958) - Self
1957
Chelsea at Nine (TV Series)
as
Self
- Episode #1.6 (1957) - Self
1957
The DuPont Show of the Month (TV Series)
as
Self
- Crescendo (1957) - Self
1956
The Lee Phillip Show (TV Series)
as
Self
1956
The Tonight Show (TV Series)
as
Self
- Guest Host: Tony Randall; Guests: Diahann Carroll, Alice Pearce, Louis Nye, Jack Haskell, Dick Hyman (1956) - Self
- Guest Host: Morey Amsterdam; guests: Diahann Carroll, Jack Haskell, Dick Hyman, Beatrice Kraft (1956) - Self
- Guest Host: Morey Amsterdam; Guests: Diahann Carroll, Oscar Peterson (1956) - Self
1956
This Is Show Business (TV Series)
as
Self
- Diahann Carroll, Jackie Kennon, Peggy Ryan & Ray MacDonald (1956) - Self
1955
Coke Time (TV Series)
as
Self
- Diahann Carroll (1955) - Self
1954
The Red Skelton Hour (TV Series)
as
Self - Guest Vocalist
- Clem the Rookie (1954) - Self - Guest Vocalist
1954
Chance of a Lifetime (TV Series)
as
Self - Contestant
- Diahann Carroll 4th appearance (1954) - Self - Contestant
- Diahann Carroll 3rd appearance (1954) - Self - Contestant
- Diahann Carroll 2nd appearance (1954) - Self - Contestant
- Diahann Carroll (1954) - Self - Contestant
1954
Strike It Rich (TV Series)
as
Self
- Diahann Carroll (1954) - Self
Archive Footage
2022
Reframed: Marilyn Monroe (TV Mini Series documentary)
as
Self
- Icon (2022) - Self
2019
Entertainment Tonight (TV Series)
as
Self
- Episode #41.17 (2021) - Self
- Episode #40.257 (2021) - Self
- ET Stars We Lost (2019) - Self
- Episode #39.23 (2019) - Self
2021
History of the Sitcom (TV Series documentary)
as
Self
- Facing Race (2021) - Self
2021
Independent Lens (TV Series documentary)
as
Self
- Mr. SOUL! (2021) - Self
2019
Gone But Not Forgotten (TV Series short)
as
Self
- 2019 (2019) - Self
2019
Remembering 2019: In Memoriam (TV Special)
as
Self / actress
2018
Mr. Soul! (Documentary)
as
Self
2017
Sammy Davis, Jr.: I've Gotta Be Me (Documentary)
as
Self
2014
The Sixties (TV Mini Series documentary)
as
Self / Julia Baker
- When Television Came of Age (2014) - Self / Julia Baker
2014
And the Oscar Goes to... (TV Movie documentary)
as
Self
2013
Jazz Divas Gold (TV Movie documentary)
as
Self
2010
The People vs. George Lucas (Documentary)
as
Self
2007
Rifftrax: The Star Wars Holiday Special
as
Mermeia
2007
Anatomía Unplugged (TV Movie documentary)
as
Jane Burke
2004
Broadway: The American Musical (TV Mini Series documentary)
as
Self
- Tradition: 1957-1979 (2004) - Self
2004
50 Most Wicked Women of Primetime (TV Movie documentary)
as
Dominique Deveraux
2004
TV in Black: The First Fifty Years (Video documentary)
2003
Dorothy Dandridge: An American Beauty (TV Movie documentary)
as
Self
1991
Preminger: Anatomy of a Filmmaker (Documentary)
as
Vivian Thurlow (uncredited)
1991
Funny Women of Television (TV Special documentary)
as
Self
1988
Television (TV Series documentary)
as
Julia Baker
- The Promise of Television (1988) - Julia Baker
1976
America at the Movies (Documentary)
as
Claudine
1974
ABC's Wide World of Sports (TV Series)
as
Self
- Episode dated 26 January 1974 (1974) - Self (uncredited)
1969
King: A Filmed Record... Montgomery to Memphis (Documentary)
as
Self
References
Diahann Carroll Wikipedia
(Text) CC BY-SA