Nationality

American




Name

Chris Rock




Years active

1984–present




Role

Actor · chrisrock.com





Birth name

Christopher Julius Rock III




Born

February 7, 1965 (age 56) Andrews, South Carolina, U.S. (

1965-02-07

)


Genres

Black humor, musical comedy, Observational comedy, political satire, satire


Subject(s)

African-American culture, American politics, current events, human sexuality, marriage, pop culture, race relations, racism


Influences

Bill Cosby, Redd Foxx, Dick Gregory, Flip Wilson, Richard Pryor, Steve Martin, Pigmeat Markham, Woody Allen, Eddie Murphy, Sam Kinison, George Carlin, Mort Sahl, Rodney Dangerfield,


Spouse

Malaak Compton Rock (m. 1996)




Siblings

Tony Rock, Kenny Rock, Jordan Rock, Andre Rock, Andi Rock, Brian Rock, Charles Rock


Influenced by

Eddie Murphy, Martin Lawrence, Bill Cosby


Movies and TV shows

Top Five, Everybody Hates Chris, Madagascar, Grown Ups, The Chris Rock Show


Similar People

Malaak Compton Rock, Chris Tucker, Tony Rock, Eddie Murphy, David Spade
Chris rock bio of the stand up comedian
Christopher Julius "Chris" Rock III (born February 7, 1965) is an American actor, comedian, voice artist and producer.
Contents
After working as a standup comic and appearing in small film roles, Rock came to wider prominence as a cast member of Saturday Night Live in the early 1990s. He went on to more prominent film roles, and a series of acclaimed comedy specials for HBO.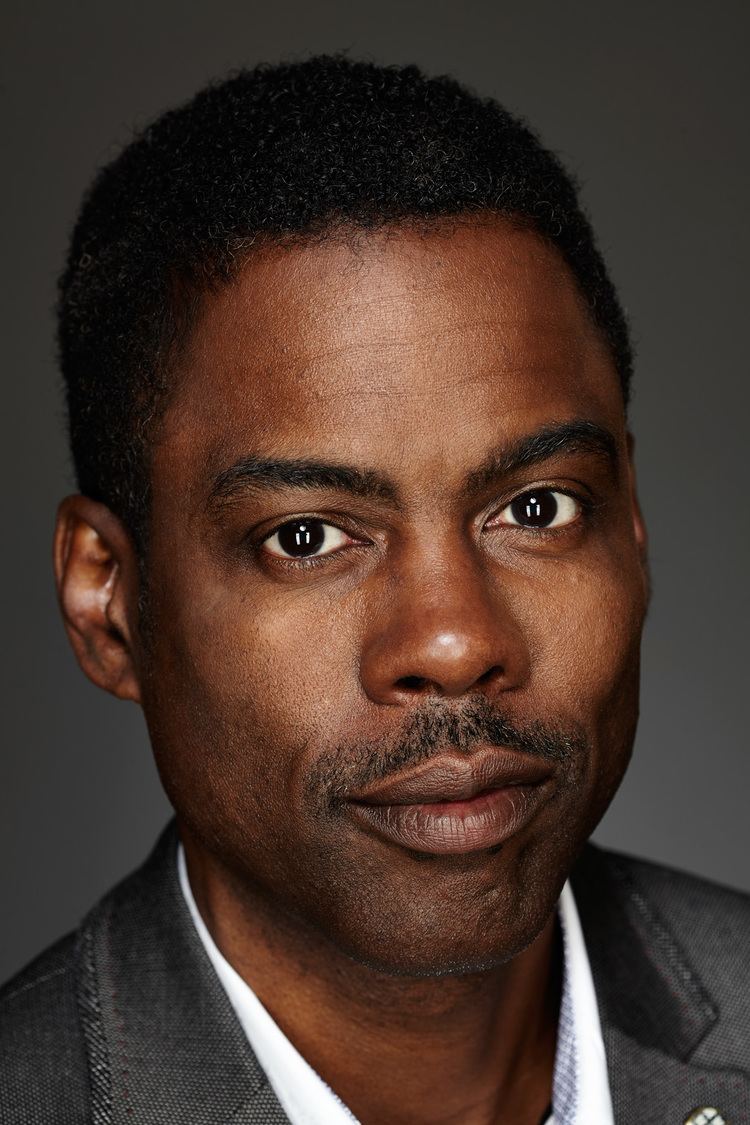 He was voted the fifth-greatest Stand-up comedian in a poll conducted by Comedy Central. He was also voted in the United Kingdom as the ninth greatest stand-up comic on Channel 4's 100 Greatest Stand-Ups in 2007, and again in the updated 2010 list as the eighth greatest stand-up comic.
Top five official trailer 1 2014 chris rock kevin hart comedy movie hd
Early life and education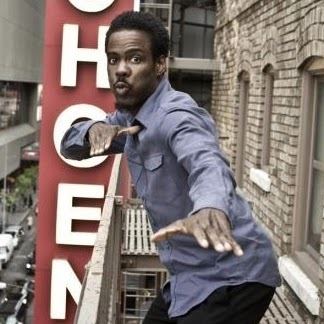 Rock was born in Andrews, South Carolina. Shortly after his birth, his parents moved to Crown Heights, Brooklyn, New York. A few years later, they relocated and settled in the working-class area of Bedford–Stuyvesant, Brooklyn. His mother, Rosalie (nee Tingman), was a teacher and social worker for the mentally handicapped; his father, Julius Rock, was a truck driver and newspaper deliveryman. Julius died in 1988 after ulcer surgery. Chris's younger brothers, Tony, Kenny, and Jordan, are also in the entertainment business. His older half-brother, Charles, died in 2006 after a long struggle with alcoholism. Rock has said that he was influenced by the performing style of his paternal grandfather, Allen Rock, a preacher.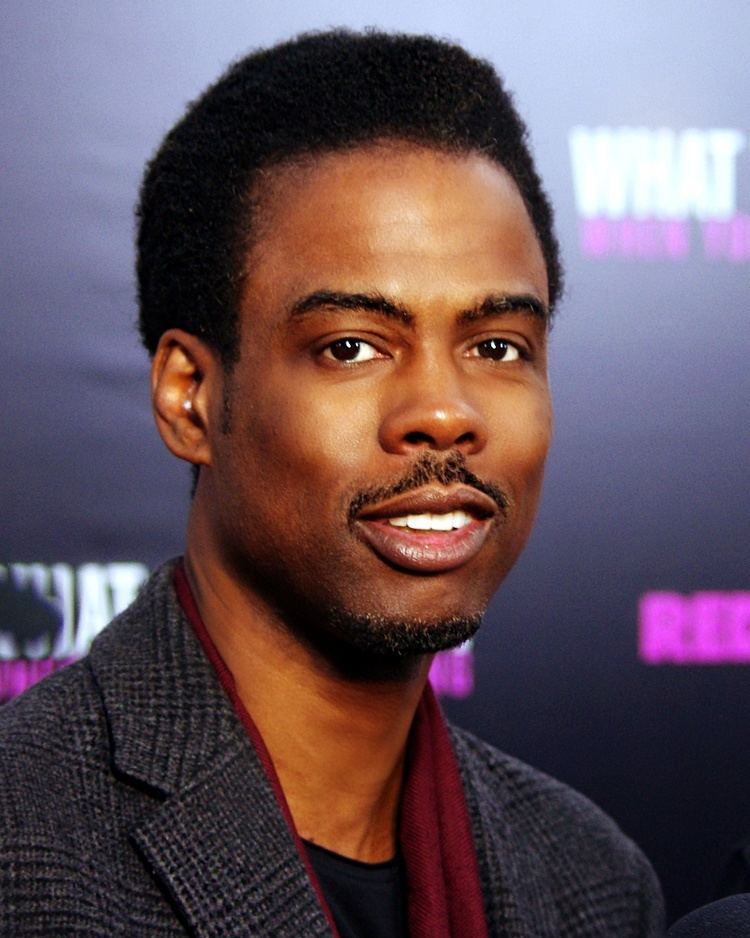 Rock was bused to schools in predominately white neighborhoods of Brooklyn, where he endured bullying and beatings from white students. As he got older, the bullying became worse and Rock's parents pulled him out of James Madison High School. He decided to drop out of high school altogether, but he later earned a GED. Rock worked menial jobs at various fast-food restaurants.
Career
Rock began doing stand-up comedy in 1984 in New York City's Catch a Rising Star. He slowly rose up the ranks of the comedy circuit in addition to earning bit roles in the film I'm Gonna Git You Sucka and the TV series Miami Vice. Upon seeing his act at a nightclub, Eddie Murphy befriended and mentored the aspiring comic. Murphy gave Rock his first film role in Beverly Hills Cop II.
Saturday Night Live
Rock became a cast member of the popular sketch comedy series Saturday Night Live in 1990. He and other new cast members Chris Farley, Adam Sandler, Rob Schneider and David Spade became known as the Bad Boys of SNL. In 1991, he released his first comedy album, Born Suspect and won acclaim for his dramatic role as a crack addict in the film New Jack City. His tenure on SNL gave Rock national exposure.
Standup success
A frustrated Rock left Saturday Night Live in 1993, appearing instead as a special guest star on the predominantly African-American sketch show In Living Color. The show, however, was cancelled months later. Rock then decided to concentrate on a film career. He wrote and starred in the mockumentary CB4 but the film was not a success. Acting jobs became scarce, and Rock abandoned Hollywood to concentrate on stand-up comedy.
Rock starred in his first HBO comedy special in 1994 titled Big Ass Jokes. But it was his second stand-up special, 1996's Bring the Pain, that reinvented Rock as one of the most acclaimed comedians in the industry. For it Rock won two Emmy Awards and gained large critical acclaim. The segment on race in America, in which Rock used the "N word" extensively, was most talked about. Adding to his popularity was his much-publicized role as a commentator for Comedy Central's Politically Incorrect during the 1996 Presidential elections which earned him another Emmy nomination. Rock also was the voice for the "Lil Penny" puppet who was the alter ego to basketball star Penny Hardaway in a series of Nike shoe commercials from 1994–1998, and hosted the '97 MTV Video Music Awards.
Rock later had two more HBO comedy specials: Bigger & Blacker in 1999, and Never Scared in 2004. Articles relating to both specials called Rock "the funniest man in America" in Time and Entertainment Weekly. HBO also aired his talk show, The Chris Rock Show, which gained critical acclaim for Rock's interviews with celebrities and politicians. The show won an Emmy for writing. His television work has won him a total of three Emmy Awards and 15 nominations. By the end of the decade, Rock was established as one of the preeminent stand-up comedians and comic minds of his generation.
During this time, Rock also translated his comedy into print form in the book Rock This! and released the Grammy Award-winning comedy albums, Roll with the New, Bigger & Blacker and Never Scared.
Rock's fifth HBO special, Kill the Messenger, premiered on September 27, 2008, and won him another Emmy for outstanding writing for a variety or music program.
Film star
It was not until the success of his stand-up act in the late 1990s that Rock began receiving major parts in films. Though he started off with supporting roles in films such as Dogma, Beverly Hills Ninja, Lethal Weapon 4, and Nurse Betty, he went on to star in films like The Longest Yard, Bad Company, and Down to Earth. Some of his 2010s film appearances include Death at a Funeral, Grown Ups, and 2 Days in New York.
Rock has also increasingly worked behind the camera, both as a writer and director of Head of State and I Think I Love My Wife (both in which he played the lead role). Additionally, he has done voice work for the popular Madagascar animated film franchise.
Following the release of his first documentary, 2009's Good Hair, Rock is working on a documentary about debt called Credit Is the Devil.
Television producer
In the fall of 2005, the UPN television network premiered a comedy series called Everybody Hates Chris, based on Rock's school days, of which he is the executive producer and narrator. The show has garnered both critical and ratings success. The series was nominated for a 2006 Golden Globe for Best TV Series (Musical or Comedy), a 2006 People's Choice Award for Favorite New Television Comedy, and two 2006 Emmy Awards for costuming and cinematography. He produced the series Totally Biased with W. Kamau Bell, which premiered in August 2012.
Academy Awards
In early 2005, Rock hosted the 77th Academy Awards ceremony. The decision to have Rock host the awards was seen by some as a chance to bring an "edge" to the ceremony, and to make it more relevant or appealing to younger audiences. Jokingly, Rock opened by saying "Welcome to the 77th and LAST Academy Awards!" During one segment Rock asked, "Who is this guy?" in reference to actor Jude Law seemingly appearing in every movie Rock had seen that year and implied Law was a low-rent Tom Cruise (he made a joke about filmmakers rushing production when unable to get the actors they want: "If you want Tom Cruise and all you can get is Jude Law, wait [to make the film]!"). Subsequently, a defensive Sean Penn took the stage to present and said, "In answer to our host's question, Jude Law is one of our finest young actors." (At the time, Penn and Law were shooting All the King's Men.) Law was not the only actor that Rock poked fun at that evening, however—he turned the joke on himself at one point, saying, "If you want Denzel [Washington] and all you can get is me, wait!" Older Oscar officials were reportedly displeased with Rock's performance, which did not elevate ratings for the ceremony. Rock was also criticized for referring to the Oscars as "idiotic", and asserting that heterosexual men do not watch them, in an interview prior to Oscar night.
On October 21, 2015 the Academy of Motion Picture Arts and Sciences announced Rock would host the 88th Academy Awards.
Music videos
Rock's first music video was for his song "Your Mother's Got a Big Head" from his album Born Suspect. Rock also made videos for his songs "Champagne" from Roll with the New and "No Sex (In the Champagne Room)" from Bigger & Blacker. Chris Rock also directed and appeared in the music video for the Red Hot Chili Peppers song "Hump de Bump".
Rock appeared in the Big Daddy Kane music video "Smooth Operator" as a guy getting his hair cut.
He also appeared in Johnny Cash's "God's Gonna Cut You Down," one of the many celebrities seen lip-synching the song.
Stage plays
In 2011, Rock appeared on Broadway in Stephen Adly Guirgis' play The Motherfucker with the Hat with Bobby Cannavale and Annabella Sciorra. Rock was nominated for a Drama League Award.
Comedic style and views
Rock's subject matter typically involves family, politics, romance, music, class relationships, and race relations in the United States. Though not strictly autobiographical, much of his comic standpoint seem rooted in his teenage experience; his strict parents, concerned about the inadequacies of the local school system, arranged to have the adolescent Rock bused to a nearly all-white high school in Bensonhurst (an Italian-ethnic neighborhood of Brooklyn known at the time for poor race relations). In his memoir Rock This, the comedian recalls, "My parents assumed I'd get a better education in a better neighborhood. What I actually got was a worse education in a worse neighborhood. And a whole bunch of ass-whippings."
The comedian has also expressed discomfort with the notion that success in standup comedy—or, indeed, in any aspect of the entertainment industry—should oblige him to serve as a role model. In this position, he finds himself directly at odds with one of his comic idols, Bill Cosby. Cosby has reprimanded Rock both explicitly—for his famous/notorious Niggas vs. Black People track—and implicitly, for heavy use of the word "nigger." Rock has not wavered from a position explored in his 1996 Roll With The New show, and reiterated in his 1997 memoir: "Why does the public expect entertainers to behave better than everybody else? It's ridiculous...Of course, this is just for black entertainers. You don't see anyone telling Jerry Seinfeld he's a good role model. Because everyone expects whites to behave themselves...Nowadays, you've got to be an entertainer and a leader. It's too much." Often the subject of tabloids, when asked about paparazzi and the other negative aspects of fame, Rock says he accepts the bad with the good: "You can't be happy that fire cooks your food and be mad it burns your fingertips."
At the London Live Earth concert on July 7, 2007, which was broadcast live on the BBC, before introducing the Red Hot Chili Peppers, Rock called the crowd "motherfuckers" and "shit" after a brief sigh when he said he was joking. Due to the broadcast being at 5:45 pm Rock was immediately cut off, and the BBC made several apologies for his use of the word "motherfucker."
Chris Rock has been an avid fan of the New York Mets baseball team since childhood. He famously complained that his team "had no money" in a comedic rant during a 2011 interview with David Letterman.
Personal life
Rock married Malaak Compton-Rock on November 23, 1996. Compton-Rock is the founder and executive director of StyleWorks, a non-profit, full-service salon that provides free services for women leaving welfare and entering the workforce. The couple lived in Alpine, New Jersey with their two daughters, Lola Simone (born 2002) and Zahra Savannah (born 2004). In December 2014, Rock announced that he had filed for divorce from Compton-Rock.
In 2007, freelance journalist and former actress Kali Bowyer filed a paternity suit against Rock, claiming he was the father of her son. DNA testing proved that Rock was not the child's father.
In 2008, Rock's family history was profiled on the PBS series African American Lives 2. A DNA test showed that he is descended from the Udeme people (Ouldeme) of northern Cameroon. Rock's great-great-grandfather, Julius Caesar Tingman, was a slave for 21 years before serving as part of the United States Colored Troops until 1866; Tingman fought in the American Civil War. During the 1940s, Rock's paternal grandfather moved from South Carolina to New York City to become a taxicab driver and preacher.
Rock is a vocal critic of racial profiling and often speaks of the "everyday racism" he feels he experiences, despite being famous. In a 2013 episode of Comedians in Cars Getting Coffee with Jerry Seinfeld, Rock and Seinfeld are pulled over by the police for speeding. In the episode Rock admits to Seinfeld that "If you weren't here, I'd be scared. Yeah, I'm famous - still black." In 2015, Rock was pulled over three times in the first three months. Each time Rock posted a selfie of the incident, so far without further comment as to the reason for the stops.
Quotes
You don't pay taxes - they take taxes
There are only three things women need in life: food - water - and compliments
Yeah - I love being famous It's almost like being white - y'know?

References
Chris Rock Wikipedia
(Text) CC BY-SA