Years active

1921–1972




Name

Cecil Kellaway





Role

Character actor




Siblings

Alec Kellaway







Full Name

Cecil Lawriston Kellaway




Born

22 August 1890 (

1890-08-22

)

Cape Town, Cape Colony (present-day Cape Town, South Africa)




Died

February 28, 1973, Hollywood, California, United States




Spouse

Doreen Elizabeth Joubert (m. 1919–1973)




Children

Bryan Kellaway, Peter Kellaway




Movies

The Postman Always Ri, Guess Who's Coming t, I Married a Witch, The Beast from 20 - 000 F, Harvey




Similar People

Tay Garnett, Eugene Lourie, Roy Glenn, Henry Koster, William Dieterle
The Luck Of The Irish (1948)-
Cecil Lawriston Kellaway (22 August 1890 – 28 February 1973) was a South African character actor. He was nominated for the Academy Award for Best Supporting Actor for both The Luck of the Irish (1948) and Guess Who's Coming to Dinner (1967).
Contents
Early life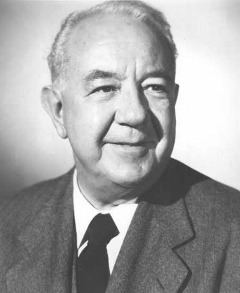 Cecil Kellaway was born on 22 August 1890 in Cape Town, South Africa. He was the son of English parents, Edwin John Kellaway, an architect and engineer, and his wife Rebecca Annie, née Brebner. Edwin Kellaway had come to South Africa to help build the Houses of Parliament and was a good friend of Cecil Rhodes, who was Cecil's godfather.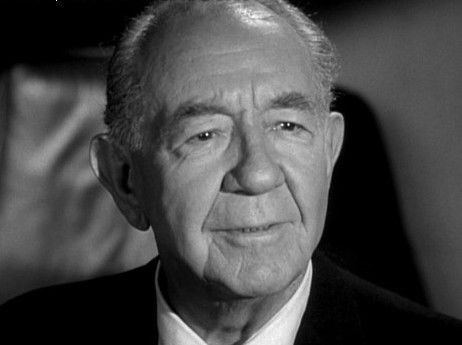 He was interested in acting from an early age. He was educated at the Normal College, Cape Town, and in England at Bradford Grammar School. He studied engineering and on his return to South Africa was employed in an engineering firm. However the lure of acting was too strong and he became a full-time actor, making his debut in Potash and Perlmutter.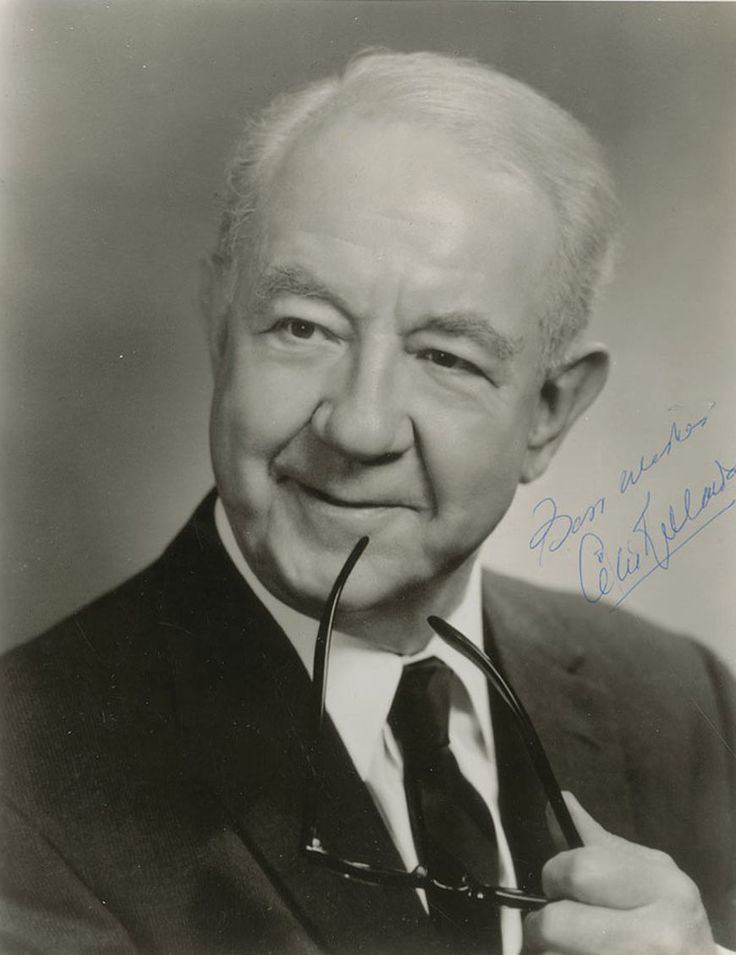 He briefly served in the army in 1914 but was invalided out. Early plays included The Prince of Pilsen.
He toured for three years through China, Japan, Siam, Borneo, Malaya, North and South Africa, and Europe, in plays such as Monsieur Beaucaire.
Australia
Kellaway arrived in Australia in 1921 under contract to J. C. Williamson Ltd. He had a notable success as the comic father of four daughters in A Night Out which he played through most of 1922; he would often return to this role in later years and it kicked off a sixteen year association with Williamsons on the Australian stage, mostly in musical comedies.
For Williamsons he was in Mary (1922-23) then returned to A Night Out before going on to The Cabaret Girl (1923-24), Kissing Time (1924), Whirled Into Happiness (1924), Katja (1925), The Belle of New York (1925), Primrose (1925), A Night Out revival (1926), Frasquita (1927), Princess Charming (1928), Hold Everything (1929), Florodora (1931), A Warm Corner ( 1931), A Night Out again, Sons o' Guns (1931), Blue Roses (1932), Hold my Hand (1932), and The Gipsy Princess (1933).
Kellaway made his film debut in the lead of The Hayseeds (1933), a popular local comedy, directed by Beaumont Smith. However his main focus was still the stage: The Dubarry (1934), Music in the Air (1934), Roberta (1935), High Jinks (1935), Ball at the Savoy (1935), A Southern Maid (1936) and White Horse Inn (1936).
He returned to films with the Australian Cinesound film It Isn't Done (1937), for which he also provided the original story. Directed by Ken G. Hall it was a popular success. It led to Kellaway being screen-tested by RKO Pictures and put under contract.
Hollywood
RKO initially put Kellaway into small roles: Wise Girl (1937), Everybody's Doing It (1938), Double Danger (1938), Night Spot (1938), Maid's Night Out (1938), This Marriage Business (1938), Law of the Underworld (1938), Blond Cheat (1938) (billed third), Smashing the Rackets (1938), Tarnished Angel (1938), Annabel Takes a Tour (1938), Gunga Din (1939).
Kellaway returned to Australia for a second Cinesound film, Mr. Chedworth Steps Out (1939), which featured a young Peter Finch. It was shot in October-November 1938.
Back in Hollywood his films kept getting better. Starting with Wuthering Heights (1939) as Cathys father, The Sun Never Sets (1939), Man About Town (1939), The Under-Pup (1939), Intermezzo (1939), and We Are Not Alone (1939).
He was in Mexican Spitfire (1940), The Invisible Man Returns (1940), The House of the Seven Gables (1940), Adventure in Diamonds (1940), Phantom Raiders (1940), Brother Orchid (1940), Pop Always Pays (1940), The Mummy's Hand (1940),Diamond Frontier (1940),Mexican Spitfire Out West (1940), and The Letter (1940). In Kitty (1945) (giving an excellent performance as painter Thomas Gainsborough), (1945), Love Letters (1945), as the ill-fated husband of Lana Turner's character in The Postman Always Rings Twice (1946), Portrait of Jennie (1948), Harvey (1950), Hush… Hush, Sweet Charlotte (1964), and Guess Who's Coming to Dinner (1967).
He was twice nominated for the Academy Award for Best Supporting Actor, for The Luck of the Irish in 1948 and Guess Who's Coming to Dinner in 1967.
In 1959, he made a guest appearance on Perry Mason as chemist and murderer Darrell Metcalf in "The Case of the Glittering Goldfish", and received billing credit equal to Raymond Burr's. In 1961, Kellaway guest-starred as MacKay in the episode "Incident In The Middle of Nowhere" on CBS's Rawhide.. In 1964, he played Santa Claus in the "Visions of Sugarplums" episode of "Bewitched". In 1967, Kellaway played the part of a lonely, megawealthy much older suitor of Ann Marie (played by Marlo Thomas) in an episode of That Girl. he also appeared as Admiral Snedecker in a1969 episode of "The Ghost and Mrs. Muir".
Personal life
Kellaway married Doreen Elizabeth Joubert in Johannesburg on 15 November 1919.
His brother Alec Kellaway became a notable actor in his own right. His other brother Leion became ballet-master for Edouard Borovansky and the Australian Ballet.
His cousins were fellow actors Edmund Gwenn and Arthur Chesney.
Death
Kellaway died after a long illness at a West Los Angeles convalescent home on February 28, 1973. He was survived by his wife, two sons, and four grandchildren. His interment was at Westwood Village Memorial Park Cemetery.
Select theatre credits
Potash and Perlmutter – South Africa
The Prince of Pilsen – South Africa
The Little Whopper (1921)
Monseuir Beaucaire (1917) – toured India and Africa
A Night Out (Jan-Sept 1922) – Melbourne, Sydney, Adelaide
Mary (Oct 1922-April 1923) – Melbourne, Brisbane, Sydney
A Night Out (April 1923) – Sydney
The Cabaret Girl (Aug 1923-March 1924)
Kissing Time (May 1924) – Melbourne
Whirled into Happiness (June–July 1924) – Melbourne
Katja (December 1925) – Sydney
The Belle of New York
Primrose (August 1925) – Sydney
Frasquita (April 1927) – Sydney
Princess Charming (July 1928) – Brisbane
Hold Everything (July 1929)
Florodora (1931)
A Warm Corner (Sept 1931)
Sons o' Guns (1931)
Blue Roses (April–August 1932) – Melbourne, Sydney, Brisbane, Adelaide, Wellington, Auckland
Hold my Hand (October 1932) – Her Majesty's Theatre, Sydney
The Gipsy Princess
The Dubarry (July 1934) – Theatre Royal, Adelaide
Music in the Air (July 1934) – Theatre Royal, Adelaide
Roberta (Marc 1935) – Theatre Royal, Sydney
High Jinks (May 1935) – Theatre Royal, Sydney
Ball at the Savoy (July 1935) – Adelaide
A Southern Maid (1937)
The Merry Widow – with Gladys Moncrieff
References
Cecil Kellaway Wikipedia
(Text) CC BY-SA