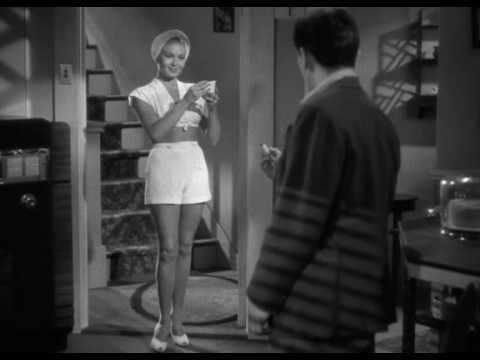 Frank Chambers (John Garfield) is a hobo who stops at a rural diner for a meal and ends up working there. The diner is operated by a beautiful young woman, Cora Smith (Lana Turner), and her much older husband, Nick (Cecil Kellaway).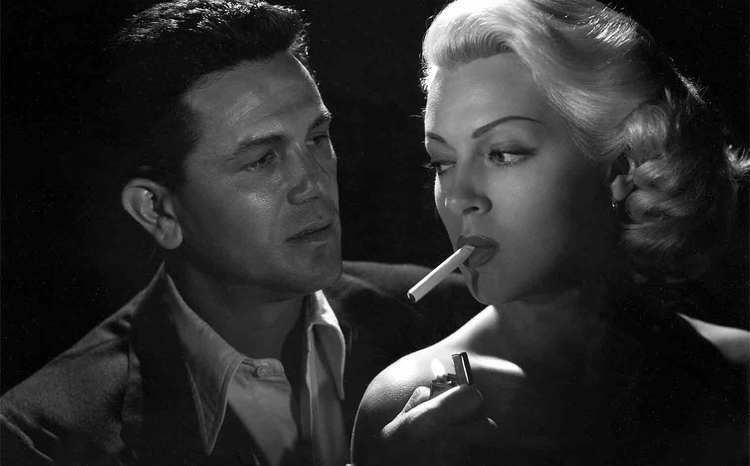 Frank and Cora start to have an affair soon after they meet. Cora is tired of her situation, married to a man she does not love and working at a diner that she wishes to own. She and Frank scheme to murder Nick in order to start a new life together without her losing the diner. Their first attempt at the murder is a failure, but they eventually succeed.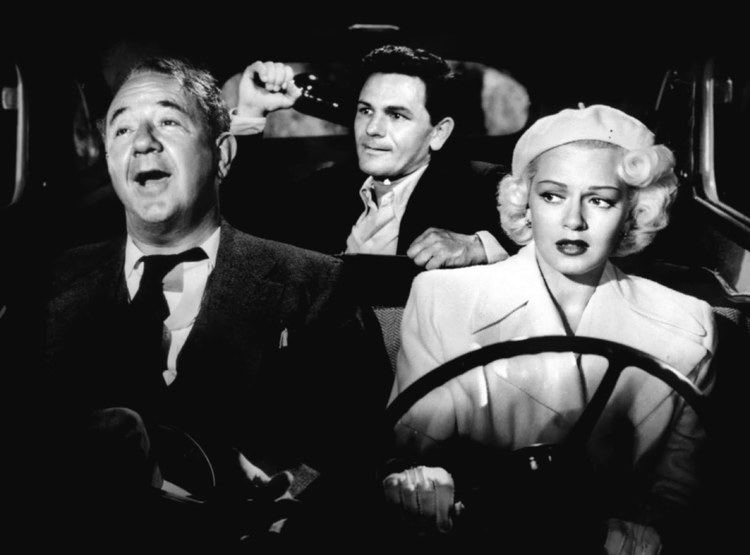 The local prosecutor, Kyle Sackett (Leon Ames), has deduced what really occurred but does not have enough evidence to prove it. As a tactic intended to get Cora and Frank to turn on each other, he files murder charges against only Cora. Although they turn against each other, a clever ploy from Cora's lawyer (Hume Cronyn) prevents Cora's full confession from coming into the hands of the prosecutor. With the tactic having failed to generate any new evidence for the prosecution, Cora benefits from a plea bargain in which she pleads guilty to manslaughter and receives probation.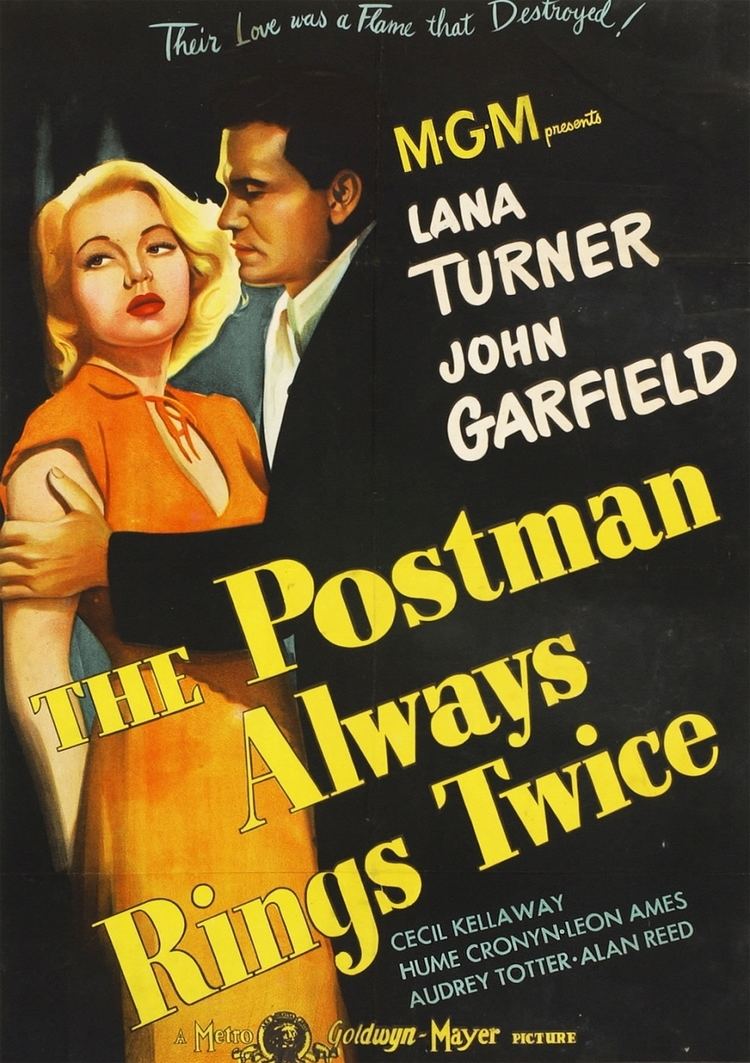 Frank and Cora eventually patch together their relationship and plan for a future together, but as they seem to be prepared to live "happily ever after", Cora dies in a car crash while Frank is driving. Although it was truly an accident, the circumstances seem suspicious enough that Frank is accused of having staged the crash. He is convicted of murdering Cora and is sentenced to death.
When informed that his last chance at a reprieve from his death sentence has been denied and thus his execution is now at hand, Frank is at first incredulous that he will be put to death for a crime of which he is innocent. However, when informed that authorities have recently discovered irrefutable evidence of his guilt in the murder of Nick, Frank decides that his impending death is actually his overdue punishment for that crime. Frank contemplates that when a person is expecting to receive a letter, it is of no concern if at first he does not hear the postman ring the doorbell because the postman will always ring a second time, and the second ring will invariably be heard. After they escaped legal punishment for Nick's murder but with Cora now dead and Frank on his way to the death chamber, he notes that the postman has indeed rung a second time for each of them.
Lana Turner as Cora Smith
John Garfield as Frank Chambers
Cecil Kellaway as Nick Smith
Hume Cronyn as Arthur Keats
Leon Ames as Kyle Sackett
Audrey Totter as Madge Gorland
Alan Reed as Ezra Liam Kennedy
Jeff York as Blair
In early February 1934, before Cain's novel was published, a synopsis of his story was submitted to the Production Code Administration (PCA), which reviewed movie scripts against the morals code established for motion picture industry, script by RKO executive Merian C. Cooper. After reviewing the synopsis, the PCA persuaded RKO to abandon its plans to film Cain's story, calling it "definitely unsuitable for motion picture production."
After Cain's novel was released, Columbia Pictures and Warner Bros. expressed interest in the property, but Warner Bros. quickly rejected the story, fearful that any attempt to get a screen story out of it would end in disaster. Metro-Goldwyn-Mayer purchased the rights to make a movie adaptation a full twelve years prior the film's release. They were dissuaded from moving forward with the project earlier because of fears that its themes of adultery and murder would run afoul of the Motion Picture Production Code that began to be rigorously enforced not long after they had acquired the rights. The studio finally decided to proceed with the film in 1944, upon observing the success of Paramount's film adaptation of Cain's novella Double Indemnity, which included much the same moral taboos.
In 1936, Cain adapted his novel as a play, which had 72 performances at the Lyceum Theatre, in New York, from February to April 1936. The cast included Richard Barthelmess as Frank, Mary Philips as Cora, Joseph Greenwald as Nick and Dudley Clements as Sackett, with minor roles played by Joseph Cotten and Charles Halton.
Lana Turner was cast as Cora Smith. Turner said this was a favorite role of hers. Cain felt that she was the perfect choice for Cora and was so impressed with her performance that he presented her with a leather-bound copy of the novel inscribed "For my dear Lana, thank you for giving a performance that was even finer than I expected."
Joel McCrea was offered the role of Frank Chambers, but he turned it down. Gregory Peck was also considered for the role. John Garfield was borrowed from Warner Bros., and the veteran character actor Cecil Kellaway was borrowed from Paramount Studios and was cast as Nick, Cora's husband. When Turner found out that Garfield was cast as the male lead, she responded, "Couldn't they at least hire someone attractive?"
Tay Garnett, the director, wanted to film in as many actual locations as possible for the movie, a rarity for MGM at the time. For the seaside love scenes, he took the cast and crew to Laguna Beach, where a fog made shooting impossible for days. After a few days, they moved to San Clemente in search of clearer skies, only to have fog roll in there as well. Then word got to them that the fog had lifted at Laguna Beach. By the time they got back there, however, it had returned. The strain of waiting for the fog to lift caused Garnett, who had suffered from drinking problems in the past, to fall off the wagon. Garnett holed up in his hotel room, where nobody could get him to stop drinking. Concerned about rumours that he was going to be replaced, Garfield and Turner decided to visit him on their own. Garfield could get nowhere with him, but Turner managed to convince him to go back to Los Angeles for treatment. When he returned a week later, the fog lifted, and they all went back to work.
The on-set sexual tension between Garfield and Turner was clear to all involved with the film. Their first day together, he called out to her, "Hey, Lana, how's about a little quickie?" to which she replied, "You bastard!" They had a brief affair, according to the actor and director Vincent Sherman, a friend of Garfield's. Sherman said Turner was the only co-star with whom Garfield ever became romantically involved. There had been sparks between the two since the first day of shooting, and the delays had led to a close friendship. Finally, they shared a moonlit tryst on the beach, but it was their only night together. The two realized that whatever was happening on-screen, off-screen they had no sexual chemistry. They remained friends nonetheless.
As originally written in the novel, Madge was a lion tamer. Garnett even filmed the scene in which she introduces Frank to her cats. During shooting, a tiger sprayed the two stars, prompting John Garfield to jokingly ask for stunt pay.
The film was a big hit, earning $3,741,000 in the US and Canada and $1,345,000 elsewhere, recording a profit of $1,626,000. Despite this, Louis B. Mayer of MGM hated it.
Bosley Crowther, film critic of The New York Times, gave the film a positive review and lauded the acting and direction of the film, writing, "Too much cannot be said for the principals. Mr. Garfield reflects to the life the crude and confused young hobo who stumbles aimlessly into a fatal trap. And Miss Turner is remarkably effective as the cheap and uncertain blonde who has a pathetic ambition to 'be somebody' and a pitiful notion that she can realize it through crime. Cecil Kellaway is just a bit too cozy and clean as Miss Turner's middle-aged spouse. He is the only one not a Cain character, and throws a few scenes a shade out of key. But Hume Cronyn is slyly sharp and sleazy as an unscrupulous criminal lawyer, Leon Ames is tough as a district attorney and Alan Reed plays a gum-shoe role well."
Variety wrote that the two leads gave "the best of their talents" to their roles, but agreed with Crowther in finding Kellaway's performance "a bit flamboyant at times in interpreting the character." Harrison's Reports wrote that "the story is unconvincing, but it has been produced well and acted capably." John McCarten of The New Yorker wrote: "Since the hero and heroine of the film are never dealt with sympathetically, the mating calls that preface their amour are monotonous. But once they get around to murder, things pick up and I'm confident you'll enjoy the resulting legal byplay that goes on between Hume Cronyn, as Miss Turner's lawyer, and Leon Ames, as the prosecuting attorney. As a matter of fact, Mr. Cronyn and Mr. Ames take most of the acting honors, and there is a decided letdown in the picture after a courtroom clash in which both of them participate with vast enthusiasm."
Writing in 2000, critic Stephen MacMillan Moser appreciated Lana Turner's acting and wrote, "It is perhaps her finest work—from a body of work that includes very few truly stellar performances. She was a star, and not necessarily an actress, and because of that, so much of her work does not stand the test of time. She is best remembered for the spate of films like Peyton Place and Madame X that traded on her personal tragedies, but Postman, which predates all that, is a stunner—a cruel and desperate and gritty James Cain vehicle that sorely tests Lana's skills. But she succeeds marvelously, and from the first glimpse of her standing in the doorway in her white pumps, as the camera travels up her tanned legs, she becomes a character so enticingly beautiful and insidiously evil that the audience is riveted."
The review aggregator Rotten Tomatoes reported that 95% of critics gave the film a positive review, based on eighteen reviews.
Le Dernier Tournant (1939 French film) directed by Pierre Chenal
Ossessione (1943 Italian film) directed by Luchino Visconti
The Postman Always Rings Twice (1981 film) directed by Bob Rafelson
The Postman Always Rings Twice (1982 opera)
Szenvedély (1997 Hungary film) directed by Fehér György
Jerichow (2008 German film) directed by Christian Petzold (in German)