Name

Carlo Ponti





Role

film producer





Full Name

Carlo Fortunaro Pietro Ponti, Sr.




Born

11 December 1912 (

1912-12-11

) Magenta, Lombardy, Italy


Spouse

Sophia Loren (m. 1966–2007), Giuliana Fiastri (m. 1946–1957)


Children

Edoardo Ponti, Carlo Ponti, Alex Ponti, Guendalina Ponti


Parents

Leone Ponti, Maria Zardone




Movies

Two Women, Yesterday - Today and Tomorrow, Doctor Zhivago, Marriage Italian Style, La Strada


Similar People

Sophia Loren, Edoardo Ponti, Vittorio De Sica, Giuliana Fiastri, Marcello Mastroianni


Died

10 January 2007 (aged 94) Geneva, Switzerland
Carlo Fortunaro Pietro Ponti Sr. (11 December 1912 – 10 January 2007) was an Italian film producer with over 140 production credits, and the husband of Italian movie star Sophia Loren.
Contents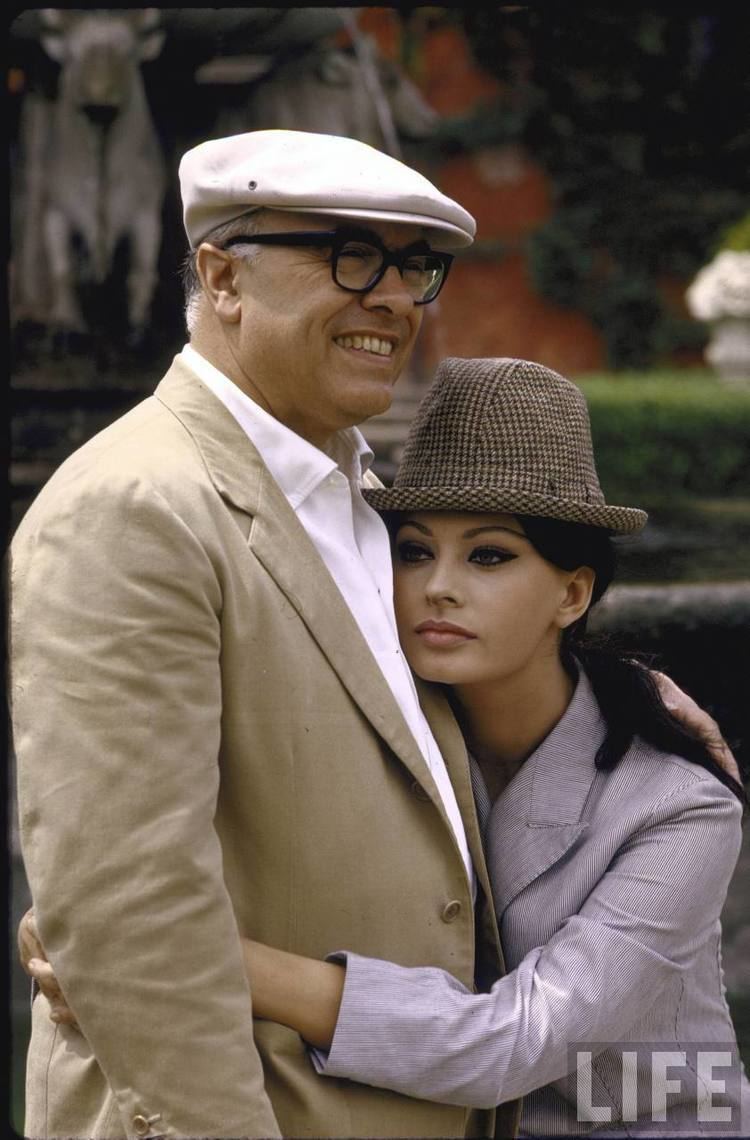 Charlie Chaplin And Sophia Loren At Savoy Press Conference (1965)
Career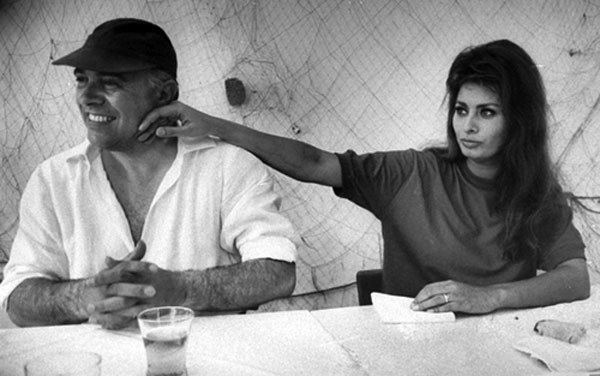 Ponti was born in Magenta, Lombardy and studied law at the University of Milan. He joined his father's law firm in Milan and became involved in the film business through negotiating contracts. Ponti attempted to establish a film industry in Milan in 1940 and produced Mario Soldati's Piccolo mondo antico there, starring Alida Valli, in her first notable role. The film dealt with the Italian struggle against the Austrians for the inclusion of northeastern Italy into the Kingdom of Italy during the Risorgimento. The film was successful, because it was easy to see "the Austrians as Germans" during World War II. As a result, he was briefly jailed for undermining relations with Nazi Germany.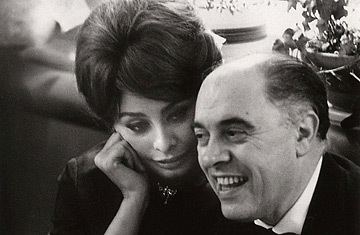 Ponti accepted an offer from Riccardo Gualino's Lux Film in Rome in 1941, where he produced a series of commercially successful films featuring the comedian Totò. In 1954 he had his greatest artistic success with the production of Federico Fellini's La strada. However, Fellini denied Ponti's role in its success and said that "La Strada was made in spite of Ponti and De Laurentiis". Ponti produced Boccaccio '70 in 1962, Marriage Italian Style in 1964, and Yesterday, Today and Tomorrow in 1965. He produced his most popular and financially successful film, David Lean's Doctor Zhivago, in 1965. He subsequently produced three notable films with Michelangelo Antonioni, Blowup in 1966, Zabriskie Point in 1970 and The Passenger in 1974.
Marriages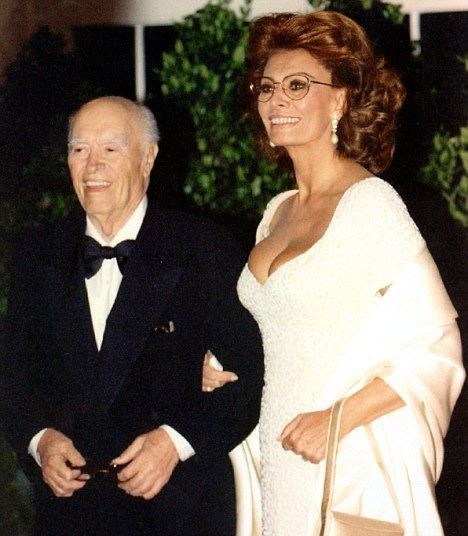 In 1946, he married Giuliana Fiastri with whom he had a daughter, Guendalina, in 1951. While serving as a judge in a beauty contest around 1950, Ponti met a minor actress named Sofia Lazzaro (real name Villani Scicolone). He subsequently cast her in films such as Anna (1951). In 1952, his friend Goffredo Lombardo, head of production at Titanus, changed Lazzaro's name to Sophia Loren.
Five years later, Ponti obtained a Mexican divorce from his first wife and married Sophia Loren by proxy. Divorce was still forbidden in Italy, and he was informed that were he to return there, he would be charged with bigamy, and Loren would be charged with "concubinage".
Ponti co-produced several films in Hollywood starring Loren, establishing her fame, although most were box-office failures. In 1960, he and Loren returned to Italy and when summoned to court, denied being married. In 1962, they had the marriage annulled, after which Ponti arranged with his first wife, Giuliana, that the three of them move to France (which at that time allowed divorce) and become French citizens. In 1965, Giuliana Ponti divorced her husband, allowing Ponti to marry Loren in 1966 in a civil wedding in Sèvres. They later became French citizens after their application was approved by then-French President Georges Pompidou.
Ponti and Loren had two children:
Carlo Ponti Jr. (born 29 December 1968)
Edoardo Ponti (born 6 January 1973)
Their daughters-in-law are Sasha Alexander and Andrea Meszaros. They have four grandchildren.
Loren remained married to Ponti until his death on 10 January 2007 of pulmonary complications. When asked in a November 2009 interview if she were ever likely to marry again, Loren replied "No, never again. It would be impossible to love anyone else."
Kidnapping attempts
Two unsuccessful attempts were made to kidnap Ponti in 1975, including one involving an attack on his car with gunfire.
Smuggling charges
He was tried in absentia in 1979 for smuggling money and works of art abroad, fined 22 billion lire, and sentenced to four years in prison. Ponti did not attend the hearing, as his French nationality made him immune from extradition. He was finally cleared of the charges in 1990.
Art collection
Ponti owned works by, among others, Picasso, Georges Braque, Renoir, René Magritte (including his Lumière du pole from 1927), Salvador Dalí, Henry Moore (including his Figure from 1933), Barbara Hepworth, Giorgio de Chirico and Canaletto. His collection was renowned for containing ten works by Francis Bacon. These included examples from his early Van Gogh series, triptychs, self-portraits and pope paintings, which were rarely publicised or lent to public exhibitions. In 1977 the Bacon paintings, then valued at an estimated $6.7 million, were seized and turned over by the Italian government to the Pinacoteca di Brera in Milan; thirty-three sketches by George Grosz went to a museum in Caserta. When Ponti reached a deal with the Italian government and was cleared of the charges brought against him in 1990, he regained possession of 230 confiscated paintings. At some point, the collection is said to have been split between Ponti and Loren.
Over the years, several works have been sold privately. In 2006 two Bacon paintings that had previously been in the Ponti collection were exhibited in an exhibition at the Gagosian Gallery in London. One, a vertical composition of four self-portraits, had already been sold to the American collector Steven A. Cohen. In 2007 another pope painting by Bacon, sold by Ponti in 1991, was sold in a private deal brokered by Acquavella Galleries in New York for more than £15 million. That same year, Study for Portrait II (1956) was consigned by Loren at Christie's; it was auctioned for the record price of £14.2 million ($27.5 million).
Death
Ponti died in Geneva, Switzerland, from pulmonary complications on 10 January 2007. He was survived by his wife, Sophia Loren; his sons Carlo (now an orchestral conductor), film producer Alessandro (b. 1953), and film director and former child actor Edoardo Ponti; and his daughter Guendalina, a lawyer.
His body rests in the family tomb in Magenta, Lombardy.
References
Carlo Ponti Wikipedia
(Text) CC BY-SA