Occupation

Actress, model

Years active

1989–present

Spouse

Andrew Frankel (m. 2015)









Full Name

Kathryn Bridget Moynahan

Born

April 28, 1971 (age 44) (

1971-04-28

)

Residence

Pacific Palisades, California, U.S.

Children

John Edward Thomas Moynahan

Siblings

Sean Moynahan, Andy Moynahan

Movies and TV shows




Similar People

Tom Brady

, Joseph McGinty Nichol, John Edward Thomas, Gisele Bundchen, Will Estes




Profiles



Interview bridget moynahan mom and actress
Bridget Moynahan (born Kathryn Bridget Moynahan; April 28, 1971) is an American actress and model. She graduated from Longmeadow High School in Massachusetts in 1989, and began pursuing a career in modeling. She appeared in department-store catalogs and magazines, and after doing television commercials, she began taking acting lessons. Moynahan made her television debut in a guest appearance in the comedy series Sex and the City in 1999, where she later had a recurring role as Natasha.
Contents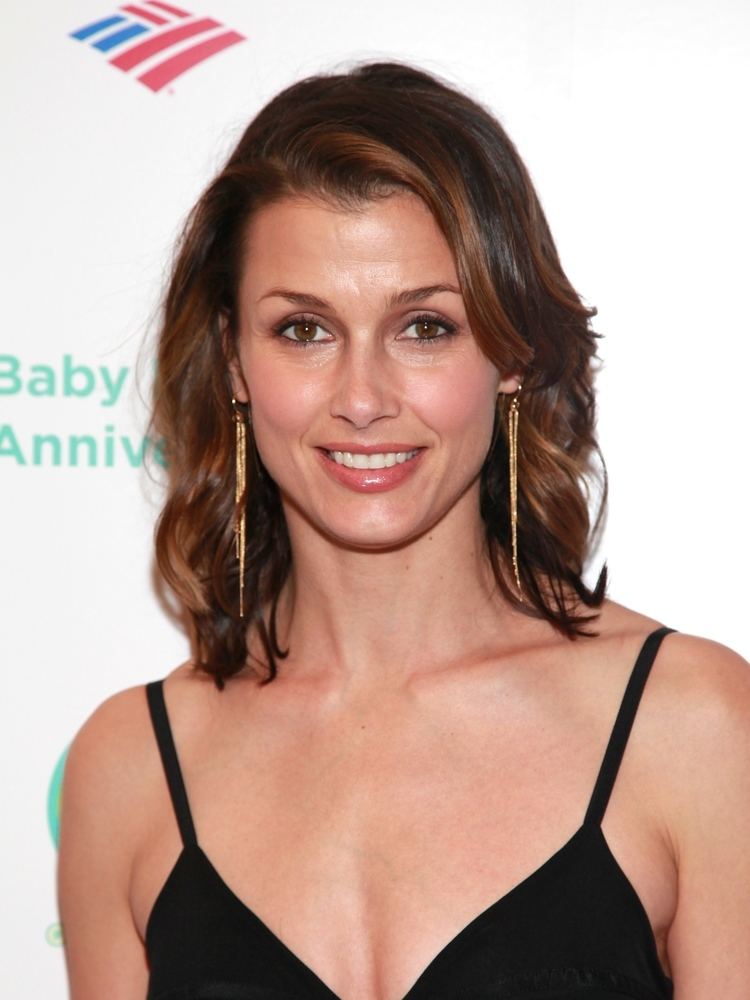 She made her feature film debut in Coyote Ugly (2000). She was cast in a supporting role in Serendipity (2001). Moynahan was also featured in the action film The Sum of All Fears (2002), spy thriller The Recruit (2003), the science-fiction movie I, Robot (2004), and the political thriller Lord of War (2005).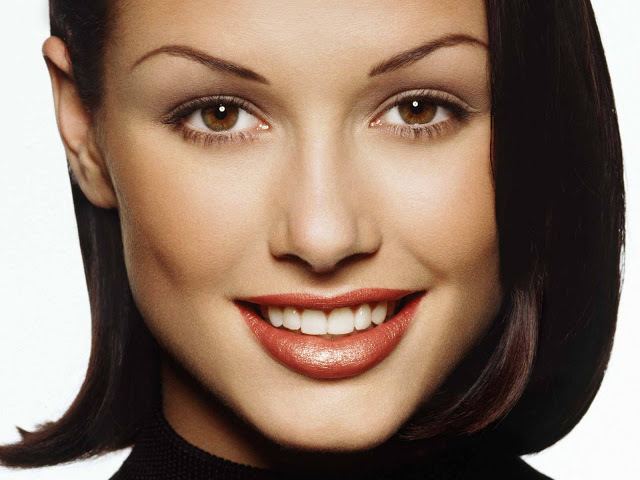 She starred in the ABC television series Six Degrees, which premiered in September 2006, but was cancelled after one season. Moynahan completed work in Elizabeth Allen's Ramona and Beezus, which was released in July 2010, and has starred in the CBS drama Blue Bloods since September 2010.
Bridget Moynahan on family and "Blue Bloods Cookbook"
Early life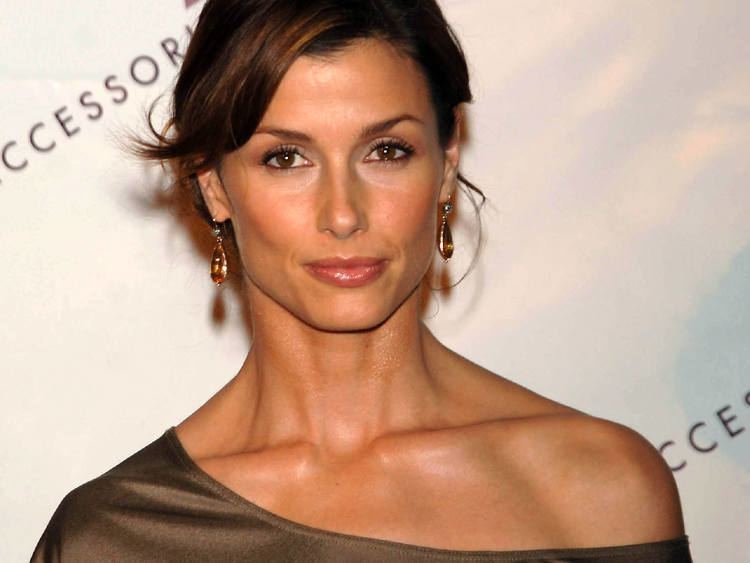 Moynahan was born in Binghamton, New York, the daughter of Irish American parents Mary Bridget (née Moriarty), a former school teacher, and Edward Bradley Moynahan, a scientist and former administrator at the University of Massachusetts Amherst. She has two brothers, Andy and Sean. Her family moved to Longmeadow, Massachusetts when Moynahan was around seven years old, where she later attended Longmeadow High School, and was captain of the girls' soccer, basketball, and lacrosse teams, graduating in 1989. She has said that, during her childhood, she was a tomboy.
Early work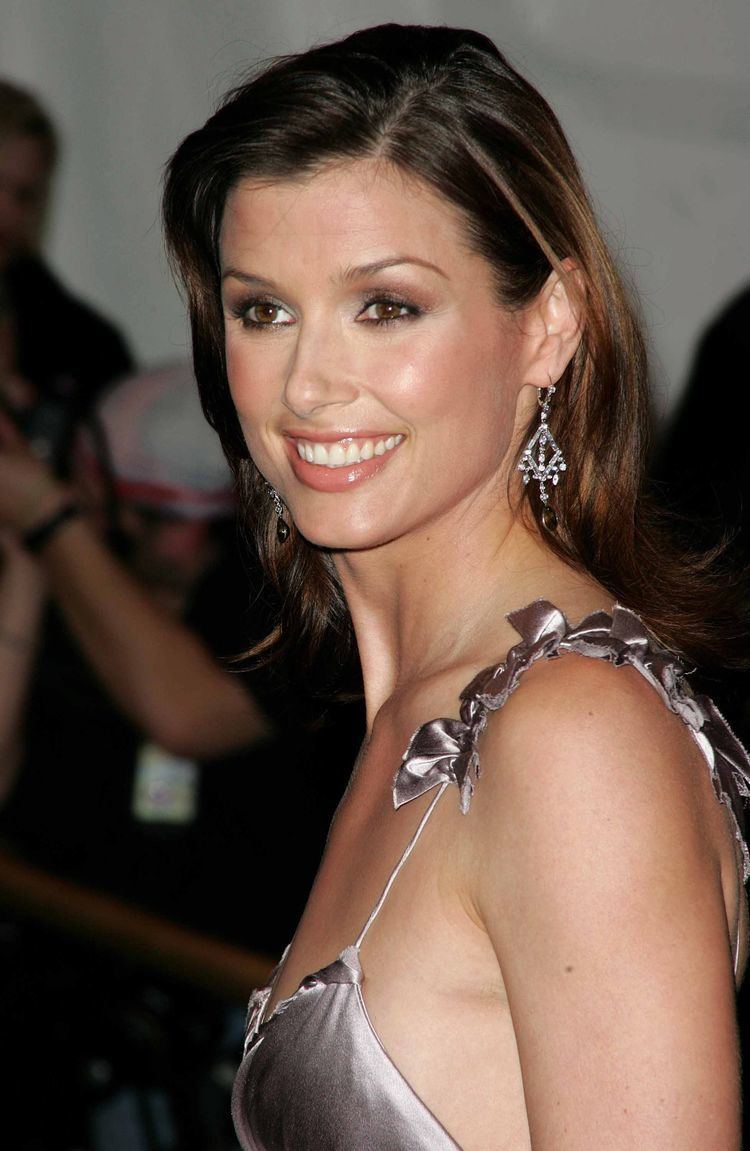 After graduating from high school, Moynahan pursued a modeling career despite admitting she had never read fashion magazines growing up. She had accompanied a friend to a modeling audition in Springfield, Massachusetts, and was signed by the modeling agency instead of her friend. She began her career appearing in department-store catalogs in Springfield, during which time she attended the University of Massachusetts Amherst.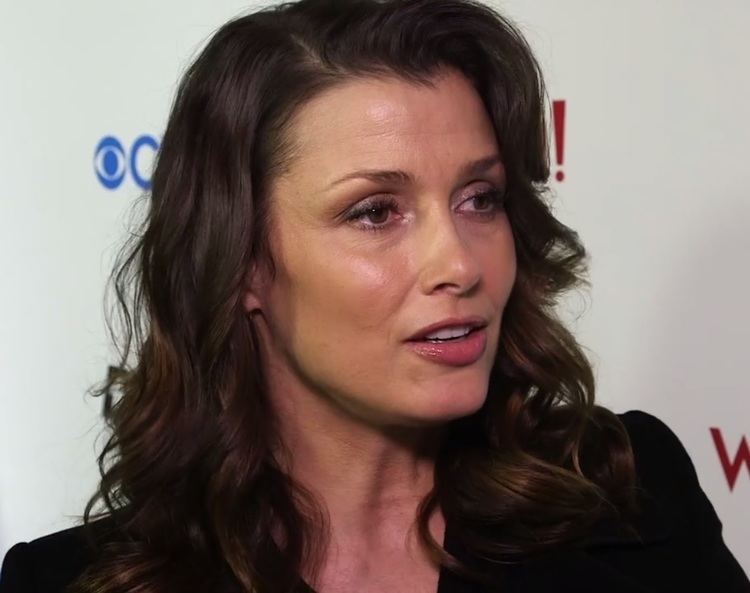 Moynahan moved to New York at age 18 and, a year later, began appearing in magazines such as Vogue and Elle, and on covers of other widely known magazines. Her cover highlights include Vogue Paris (May 1993), Elle (October 1993), and Glamour (six times). In an interview given in July 2004, Moynahan, discussing her early work, said: "It was a crazy world that paid a lot of money. I liked being a model, but I knew it would never last, so I looked into acting."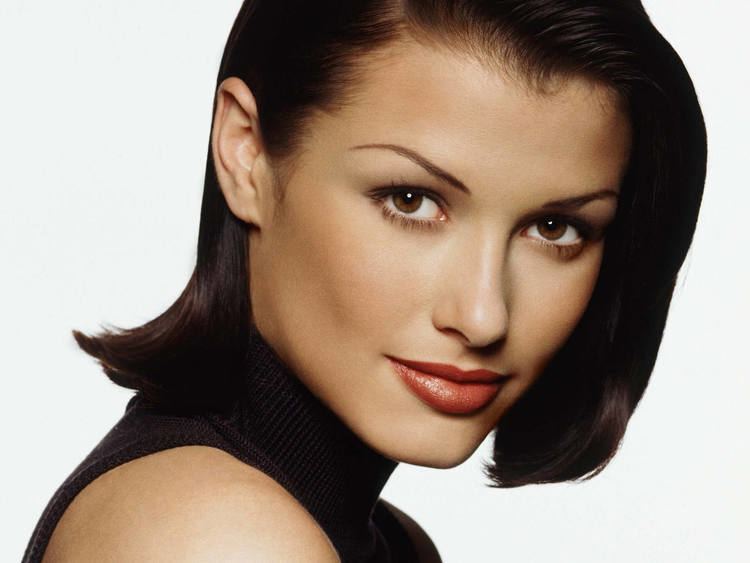 During that time, she began doing soap and shampoo commercials, in addition to taking acting and art classes. She studied acting at the Caymichael Patten Studio in New York, and in 1999, made her television debut as Natasha in HBO's romantic comedy Sex and the City. She later had a recurring role in the show, until the divorce of her character from Mr. Big (Chris Noth). The following year, she appeared in smaller film roles, including parts in In the Weeds and Whipped.
Breakthrough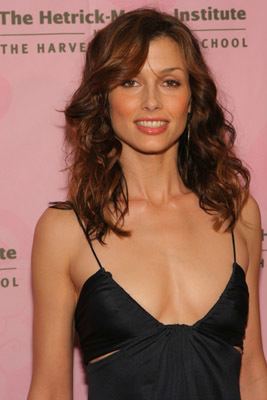 Moynahan made her feature-film debut in the 2000 comedy-drama Coyote Ugly as Rachel, a bartender/dancer in a wild New York bar, a role that is considered Moynahan's breakthrough. She had accepted the role because she "thought it was interesting that the whole movie revolved around five women...and my character was so strong and independent". The film garnered generally unfavorable critical reviews, but was a box-office success, earning $133 million worldwide. Her next role was a supporting role in 2001 film Serendipity as Hally, the fiancée of John Cusack's character.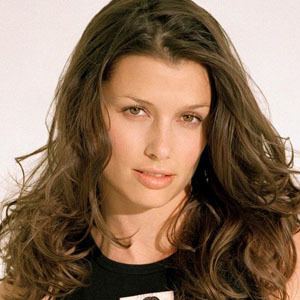 Moynahan was then cast opposite Ben Affleck and Morgan Freeman in the action film The Sum of All Fears, based on Tom Clancy's book of the same name. Moynahan plays Dr. Catherine Muller, a strong, independent woman, and love interest for Affleck's Jack Ryan. Dave Larsen of the Dayton Daily News reported that the subplot involving Moynahan and Affleck was "the film's weakest point". The Sum of All Fears received ambivalent reviews, but was a commercial success, earning $193 million at the box office. Her next role was as a CIA trainee in The Recruit (2003). The movie was not well received, with Mike Clark of USA Today commenting that The Recruit is "less-than-middling melodrama whose subject matter and talent never click as much as its credits portend".
In 2004, Moynahan starred alongside Will Smith in Alex Proyas' science-fiction movie I, Robot, loosely based on Isaac Asimov's short-story collection of the same name. Moynahan portrays Dr. Susan Calvin, a specialist in robot psychology. Upon release, I, Robot received mixed reviews, though critics enjoyed Moynahan's performance. Daniel Neman of Richmond Times-Dispatch, who disliked the film, concluded that she "turns in an able performance as Dr. Calvin, the convenient character." With revenue of $347 million worldwide, the film remains Moynahan's most commercially successful picture to date. Her next movie was in 2005's Lord of War, a political crime thriller, as Ava Fontaine Orlov, the wife of Nicolas Cage's character. In 2006, Maxim named her number 96 on its annual "Hot 100" list.
In September 2006, away from film, Moynahan starred as Whitney Crane in the ABC television drama series Six Degrees, co-starring alongside Jay Hernandez, Erika Christensen, Hope Davis, Dorian Missick, and Campbell Scott. The series centered on six residents of New York City and their respective relationships and connections with one another, based on the idea of six degrees of separation. It debuted on September 20, 2006, and was watched by almost 13.3 million viewers. Six Degrees debuted to varied reception, with David Hinckley of the New York Daily News writing, "In theory, it's an intriguing concept for a series. But in practice, Six Degrees doesn't work at all in drawing you in at the start." The series was cancelled after one season in May 2007.
Moynahan's next film role was in the November 2006 thriller Unknown, about a group of individuals kidnapped, and trying to work together how to escape from their captors. She was next seen in 2007, in Gray Matters, starring alongside Heather Graham and Tom Cavanagh, before being cast in Henry Bean's comedy-drama Noise, as Helen Owen, the wife of David Owen (Tim Robbins). The movie was screened at a special presentation at the 2007 Rome Film Festival and was released in theaters in 2008.
In December 2008, Moynahan guest-starred in two episodes of the ABC television comedy-drama Eli Stone, playing the titular character's (Jonny Lee Miller) former girlfriend. Returning to film, as the last feature she starred in was 2007's Noise, Moynahan appeared in Ramona and Beezus, playing the mother to Joey King and Selena Gomez's characters. The film was directed by Elizabeth Allen and released in July 2010. The following year, Moynahan starred alongside Aaron Eckhart, Michelle Rodriguez, and Michael Peña in the action science-fiction feature Battle: Los Angeles (2011). Away from film, Moynahan stars in the CBS television drama Blue Bloods, playing Assistant District Attorney Erin Reagan.
In November 2009, she signed a deal with Garnier to appear in television and print advertising promoting their skincare products (Ultra-Lift).
Personal life
Moynahan was in a three-year relationship with screenwriter Scott Rosenberg. She dated NFL quarterback Tom Brady from 2004 until December 14, 2006. Her representative confirmed their split to People in December 2006, stating that they had "amicably ended their three-year relationship".
On February 18, 2007, Moynahan's representative confirmed to People that she was more than three months pregnant, and that Brady is the father. On August 22, 2007, she gave birth to a baby boy, John Edward Thomas Moynahan. In a July 2008 interview in Harper's Bazaar, Moynahan discussed her willingness to raise her son as a single mother. Despite media reports that Moynahan and Brady have an acrimonious relationship, it was revealed that the two have maintained a civil relationship since the birth of their son.
Moynahan resides in Pacific Palisades, California. She began dating director Joseph McGinty (McG) in late 2010. On October 17, 2015, she married businessman Andrew Frankel at a ceremony in the Hamptons.
Books
Moynahan, Bridget; Goldberg, Wendy; Peterson, Chris (2015). The Blue Bloods Cookbook: 120 Recipes That Will Bring Your Family to the Table. New York: St. Martin's Press. ISBN 9781250072856. OCLC 918562873. Retrieved

February 6,

2017.
Filmography
Actress
-
Swipe NYC (Short) (post-production)
as
Cass
2010
Blue Bloods (TV Series)
as
Erin Reagan / Erin Reagan-Boyle
- Smoke & Mirrors (2023) - Erin Reagan
- The Naked Truth (2023) - Erin Reagan
- Close to Home (2023) - Erin Reagan
- Collision Course (2023) - Erin Reagan
- Past History (2023) - Erin Reagan
- The Big Leagues (2023) - Erin Reagan
- Lost Ones (2023) - Erin Reagan
- Fake It' Till You Make It (2023) - Erin Reagan
- Nothing Sacred (2023) - Erin Reagan
- Poetic Justice (2022) - Erin Reagan
- Heroes (2022) - Erin Reagan
- On Dangerous Ground (2022) - Erin Reagan
- Homefront (2022) - Erin Reagan
- Life During Wartime (2022) - Erin Reagan
- Ghosted (2022) - Erin Reagan
- First Blush (2022) - Erin Reagan
- Keeping the Faith (2022) - Erin Reagan
- Silver Linings (2022) - Erin Reagan
- Tangled Up in Blue (2022) - Erin Reagan
- Long Lost (2022) - Erin Reagan
- Hidden Motive (2022) - Erin Reagan
- Guilt (2022) - Erin Reagan
- Where We Stand (2022) - Erin Reagan
- Allegiance (2022) - Erin Reagan
- Cold Comfort (2022) - Erin Reagan
- The Reagan Way (2022) - Erin Reagan
- On the Arm (2022) - Erin Reagan
- Old Friends (2022) - Erin Reagan
- Firewall (2021) - Erin Reagan
- Reality Check (2021) - Erin Reagan
- USA Today (2021) - Erin Reagan
- Be Smart or Be Dead (2021) - Erin Reagan
- Good Intentions (2021) - Erin Reagan
- True Blue (2021) - Erin Reagan
- Protective Instincts (2021) - Erin Reagan
- Times Like These (2021) - Erin Reagan
- Hate is Hate (2021) - Erin Reagan
- Justifies the Means (2021) - Erin Reagan
- The End (2021) - Erin Reagan
- The New You (2021) - Erin Reagan
- Fallen Heroes (2021) - Erin Reagan
- Happy Endings (2021) - Erin Reagan
- Guardian Angels (2021) - Erin Reagan
- The Common Good (2021) - Erin Reagan
- For Whom the Bell Tolls (2021) - Erin Reagan
- More Than Meets the Eye (2021) - Erin Reagan
- In Too Deep (2021) - Erin Reagan
- The New Normal (2021) - Erin Reagan
- Spilling Secrets (2021) - Erin Reagan
- Redemption (2021) - Erin Reagan
- Atonement (2020) - Erin Reagan
- In the Name of the Father (2020) - Erin Reagan
- Triumph Over Trauma (2020) - Erin Reagan
- Family Secrets (2020) - Erin Reagan
- Hide in Plain Sight (2020) - Erin Reagan
- The Puzzle Palace (2020) - Erin Reagan
- The First 100 Days (2020) - Erin Reagan
- Vested Interests (2020) - Erin Reagan
- Fog of War (2020) - Erin Reagan
- Reckless (2020) - Erin Reagan
- Where the Truth Lies (2020) - Erin Reagan
- Careful What You Wish For (2020) - Erin Reagan
- Bones to Pick (2019) - Erin Reagan
- Grave Errors (2019) - Erin Reagan
- Friends in High Places (2019) - Erin Reagan
- Higher Standards (2019) - Erin Reagan
- Glass Houses (2019) - Erin Reagan
- The Price You Pay (2019) - Erin Reagan
- Another Look (2019) - Erin Reagan
- Behind the Smile (2019) - Erin Reagan
- Naughty or Nice (2019) - Erin Reagan
- The Real Deal (2019) - Erin Reagan
- Something Blue (2019) - Erin Reagan
- Identity (2019) - Erin Reagan
- Strange Bedfellows (2019) - Erin Reagan
- Common Enemies (2019) - Erin Reagan
- Rectify (2019) - Erin Reagan
- Two-Faced (2019) - Erin Reagan
- Past Tense (2019) - Erin Reagan
- Blues (2019) - Erin Reagan
- My Brother's Keeper (2019) - Erin Reagan
- Ripple Effect (2019) - Erin Reagan
- Milestones (2019) - Erin Reagan
- Disrupted (2019) - Erin Reagan
- Authority Figures (2018) - Erin Reagan
- Handcuffs (2018) - Erin Reagan
- Stirring the Pot (2018) - Erin Reagan
- By Hook or by Crook (2018) - Erin Reagan
- Trust (2018) - Erin Reagan
- Thicker Than Water (2018) - Erin Reagan
- Blackout (2018) - Erin Reagan
- Mind Games (2018) - Erin Reagan
- Meet the New Boss (2018) - Erin Reagan
- Playing with Fire (2018) - Erin Reagan
- My Aim Is True (2018) - Erin Reagan
- The Devil You Know (2018) - Erin Reagan
- Your Six (2018) - Erin Reagan
- Risk Management (2018) - Erin Reagan
- Friendship, Love, and Loyalty (2018) - Erin Reagan
- Close Calls (2018) - Erin Reagan
- Tale of Two Cities (2018) - Erin Reagan
- Legacy (2018) - Erin Reagan
- School of Hard Knocks (2018) - Erin Reagan
- Erasing History (2018) - Erin Reagan
- The Brave (2018) - Erin Reagan
- Second Chances (2018) - Erin Reagan
- Heavy is the Head (2017) - Erin Reagan
- Pain Killers (2017) - Erin Reagan
- Pick Your Poison (2017) - Erin Reagan
- Common Ground (2017) - Erin Reagan
- Brushed Off (2017) - Erin Reagan
- The Forgotten (2017) - Erin Reagan
- Out of the Blue (2017) - Erin Reagan
- The Enemy Of My Enemy (2017) - Erin Reagan
- Ghosts of the Past (2017) - Erin Reagan
- Cutting Losses (2017) - Erin Reagan
- The Thin Blue Line (2017) - Erin Reagan
- Foreign Interference (2017) - Erin Reagan
- No Retreat, No Surrender (2017) - Erin Reagan
- Love Lost (2017) - Erin Reagan
- A Deep Blue Goodbye (2017) - Erin Reagan
- Shadow of a Doubt (2017) - Erin Reagan
- Hard Bargain (2017) - Erin Reagan
- Lost Souls (2017) - Erin Reagan
- In and Out (2017) - Erin Reagan
- The One That Got Away (2017) - Erin Reagan
- Not Fade Away (2017) - Erin Reagan
- Genetics (2017) - Erin Reagan
- Unbearable Loss (2016) - Erin Reagan
- Confessions (2016) - Erin Reagan
- Personal Business (2016) - Erin Reagan
- Guilt by Association (2016) - Erin Reagan
- Whistleblowers (2016) - Erin Reagan
- For the Community (2016) - Erin Reagan
- Mob Rules (2016) - Erin Reagan
- The Price Of Justice (2016) - Erin Reagan
- Good Cop Bad Cop (2016) - Erin Reagan
- The Greater Good (2016) - Erin Reagan
- Blowback (2016) - Erin Reagan
- The Extra Mile (2016) - Erin Reagan
- Down the Rabbit Hole (2016) - Erin Reagan
- Blast from the Past (2016) - Erin Reagan
- Town Without Pity (2016) - Erin Reagan
- Friends in Need (2016) - Erin Reagan
- Help Me, Help You (2016) - Erin Reagan
- Fresh Start (2016) - Erin Reagan
- The Road to Hell (2016) - Erin Reagan
- Stomping Grounds (2016) - Erin Reagan
- Cursed (2016) - Erin Reagan
- Back in the Day (2016) - Erin Reagan
- Flags of Our Fathers (2015) - Erin Reagan
- Hold Outs (2015) - Erin Reagan
- Unsung Heroes (2015) - Erin Reagan
- The Bullitt Mustang (2015) - Erin Reagan
- Rush to Judgment (2015) - Erin Reagan
- Backstabbers (2015) - Erin Reagan
- With Friends Like These (2015) - Erin Reagan
- All the News That's Fit to Click (2015) - Erin Reagan
- Absolute Power (2015) - Erin Reagan
- Worst Case Scenario (2015) - Erin Reagan
- The Art of War (2015) - Erin Reagan
- New Rules (2015) - Erin Reagan
- Payback (2015) - Erin Reagan
- Through the Looking Glass (2015) - Erin Reagan
- Bad Company (2015) - Erin Reagan
- Occupational Hazards (2015) - Erin Reagan
- In the Box (2015) - Erin Reagan
- Power Players (2015) - Erin Reagan
- The Poor Door (2015) - Erin Reagan
- Love Stories (2015) - Erin Reagan
- Home Sweet Home (2015) - Erin Reagan
- Baggage (2015) - Erin Reagan
- Sins of the Father (2015) - Erin Reagan
- Under the Gun (2014) - Erin Reagan
- Power of the Press (2014) - Erin Reagan
- Shoot the Messenger (2014) - Erin Reagan
- Most Wanted (2014) - Erin Reagan
- Loose Lips (2014) - Erin Reagan
- Excessive Force (2014) - Erin Reagan
- Burning Bridges (2014) - Erin Reagan
- Forgive and Forget (2014) - Erin Reagan
- Partners (2014) - Erin Reagan
- Exiles (2014) - Erin Reagan
- Above and Beyond (2014) - Erin Reagan
- Custody Battle (2014) - Erin Reagan
- Secret Arrangements (2014) - Erin Reagan
- Righting Wrongs (2014) - Erin Reagan
- Knockout Game (2014) - Erin Reagan
- Insult to Injury (2014) - Erin Reagan
- Open Secrets (2014) - Erin Reagan
- Manhattan Queens (2014) - Erin Reagan
- Unfinished Business (2014) - Erin Reagan
- The Bogeyman (2014) - Erin Reagan
- Ties That Bind (2013) - Erin Reagan
- Mistaken Identity (2013) - Erin Reagan
- Bad Blood (2013) - Erin Reagan
- Justice Served (2013) - Erin Reagan
- Drawing Dead (2013) - Erin Reagan
- Growing Boys (2013) - Erin Reagan
- Lost and Found (2013) - Erin Reagan
- The Truth About Lying (2013) - Erin Reagan
- To Protect and Serve (2013) - Erin Reagan
- The City That Never Sleeps (2013) - Erin Reagan
- Unwritten Rules (2013) - Erin Reagan
- This Way Out (2013) - Erin Reagan
- The Bitter End (2013) - Erin Reagan
- Devil's Breath (2013) - Erin Reagan
- Ends and Means (2013) - Erin Reagan
- Loss of Faith (2013) - Erin Reagan
- No Regrets (2013) - Erin Reagan
- Protest Too Much (2013) - Erin Reagan
- Quid Pro Quo (2013) - Erin Reagan
- Warriors (2013) - Erin Reagan
- Men in Black (2013) - Erin Reagan
- Inside Jobs (2013) - Erin Reagan
- Framed (2013) - Erin Reagan
- Front Page News (2013) - Erin Reagan
- Fathers and Sons (2013) - Erin Reagan
- Secrets and Lies (2012) - Erin Reagan
- Higher Education (2012) - Erin Reagan
- Nightmares (2012) - Erin Reagan
- Greener Grass (2012) - Erin Reagan
- Risk and Reward (2012) - Erin Reagan
- Scorched Earth (2012) - Erin Reagan
- Old Wounds (2012) - Erin Reagan-Boyle
- Domestic Disturbance (2012) - Erin Reagan-Boyle
- Family Business (2012) - Erin Reagan-Boyle
- Mother's Day (2012) - Erin Reagan-Boyle
- Collateral Damage (2012) - Erin Reagan-Boyle
- Working Girls (2012) - Erin Reagan-Boyle
- Some Kind of Hero (2012) - Erin Reagan-Boyle
- No Questions Asked (2012) - Erin Reagan-Boyle
- Reagan V. Reagan (2012) - Erin Reagan-Boyle
- Women with Guns (2012) - Erin Reagan-Boyle
- The Life We Chose (2012) - Erin Reagan-Boyle
- Parenthood (2012) - Erin Reagan-Boyle
- Leap of Faith (2012) - Erin Reagan-Boyle
- The Job (2012) - Erin Reagan-Boyle
- The Uniform (2012) - Erin Reagan-Boyle
- Whistle Blower (2012) - Erin Reagan-Boyle
- Moonlighting (2011) - Erin Reagan-Boyle
- Thanksgiving (2011) - Erin Reagan-Boyle
- Lonely Hearts Club (2011) - Erin Reagan-Boyle
- Black and Blue (2011) - Erin Reagan-Boyle
- A Night on the Town (2011) - Erin Reagan-Boyle
- Innocence (2011) - Erin Reagan-Boyle
- Critical Condition (2011) - Erin Reagan-Boyle
- Friendly Fire (2011) - Erin Reagan-Boyle
- Mercy (2011) - Erin Reagan-Boyle
- The Blue Templar (2011) - Erin Reagan-Boyle
- Cellar Boy (2011) - Erin Reagan-Boyle
- All That Glitters (2011) - Erin Reagan-Boyle
- Model Behavior (2011) - Erin Reagan-Boyle
- To Tell the Truth (2011) - Erin Reagan-Boyle
- Silver Star (2011) - Erin Reagan-Boyle
- Age of Innocence (2011) - Erin Reagan-Boyle
- Dedication (2011) - Erin Reagan-Boyle
- My Funny Valentine (2011) - Erin Reagan-Boyle
- Hall of Mirrors (2011) - Erin Reagan-Boyle
- Family Ties (2011) - Erin Reagan-Boyle
- Little Fish (2011) - Erin Reagan-Boyle
- After Hours (2010) - Erin Reagan-Boyle
- Re-Do (2010) - Erin Reagan-Boyle
- Chinatown (2010) - Erin Reagan-Boyle
- Brothers (2010) - Erin Reagan-Boyle
- Smack Attack (2010) - Erin Reagan-Boyle
- What You See (2010) - Erin Reagan-Boyle
- Officer Down (2010) - Erin Reagan-Boyle
- Privilege (2010) - Erin Reagan-Boyle
- Samaritan (2010) - Erin Reagan-Boyle
- Pilot (2010) - Erin Reagan-Boyle
2021
And Just Like That... (TV Series)
as
Natasha Naginsky
- When in Rome (2021) - Natasha Naginsky
2019
Crown Vic
as
Tracy Peters
2017
John Wick: Chapter 2
as
Helen
2014
The Journey Home
as
Madison Mercier, Luke's Mom
2011
Battle Los Angeles
as
Michele
2010
Ramona and Beezus
as
Dorothy Quimby
2009
Bunker Hill (TV Movie)
as
Erin Moriarty
2008
Eli Stone (TV Series)
as
Ashley Cardiff
- Owner of a Lonely Heart (2008) - Ashley Cardiff
- Help! (2008) - Ashley Cardiff
2006
Six Degrees (TV Series)
as
Whitney Crane
- A Simple Twist of Fate (2007) - Whitney Crane
- Objects in the Mirror (2007) - Whitney Crane
- Surstromming or a Slice (2007) - Whitney Crane
- Ray's Back (2007) - Whitney Crane
- Sedgewick's (2007) - Whitney Crane
- Get a Room (2007) - Whitney Crane
- Slings and Arrows (2007) - Whitney Crane
- What You Wish For (2006) - Whitney Crane
- Masquerade (2006) - Whitney Crane
- The Puncher (2006) - Whitney Crane
- A New Light (2006) - Whitney Crane
- What Are the Odds? (2006) - Whitney Crane
- Pilot (2006) - Whitney Crane
2006
Gray Matters
as
Charlie Kelsey
2005
Lord of War
as
Ava Fontaine
2003
The Recruit
as
Layla Moore
2002
The Sum of All Fears
as
Dr. Cathy Muller
2001
Going to California (TV Series)
as
Lily
- Lily of the Field (2001) - Lily
2001
Serendipity
as
Halley Buchanan
1999
Sex and the City (TV Series)
as
Natasha
- What Goes Around Comes Around (2000) - Natasha
- Running with Scissors (2000) - Natasha
- Easy Come, Easy Go (2000) - Natasha
- Drama Queens (2000) - Natasha
- Attack of the Five Foot Ten Woman (2000) - Natasha
- Ex and the City (1999) - Natasha
- Twenty-Something Girls vs. Thirty-Something Women (1999) - Natasha
2000
Trifling with Fate
as
Fame
1999
Row Your Boat
as
Apartment Owner
Director
2022
Blue Bloods (TV Series) (2 episodes)
- Nothing Sacred (2023)
- Hidden Motive (2022)
Producer
-
Swipe NYC (Short) (producer) (post-production)
Soundtrack
2006
Gray Matters (performer: "I Will Survive")
Thanks
2006
The Making of 'Lord of War' (Video documentary short) (special thanks)
2001
On the Set: Serendipity (TV Short documentary) (special thanks)
Self
2010
Entertainment Tonight (TV Series)
as
Self
- Episode #42.58 (2022) - Self
- Episode #41.173 (2022) - Self
- Episode #41.17 (2021) - Self
- Tom Selleck/Donnie Wahlberg/Bridget Moynahan (2021) - Self
- Episode dated 4 December 2015 (2015) - Self
- Episode dated 10 November 2015 (2015) - Self
- Episode dated 9 September 2010 (2010) - Self
2022
Life is Short with Justin Long (Podcast Series)
as
Self - Guest
- Bridget Moynahan (2022) - Self - Guest
2022
The Drew Barrymore Show (TV Series)
as
Self
- Judd Apatow/Bridget Moynahan (2022) - Self
2013
Live with Kelly and Mark (TV Series)
as
Self / Self - Guest
- Michael B. Jordan/Bridget Moynahan (2021) - Self
- Thanksgiving 2020 - Day 5 (2020) - Self - Guest
- Tim McGraw/Bridget Moynahan (2019) - Self
- Katie Lowes/Bridget Moynahan/Elizabeth McGovern/OAR (2019) - Self
- Guest Co-Hostess Bellamy Young/John Goodman/Bridget Moynahan (2017) - Self
- Guest Co-Host David Muir/Bridget Moynahan/Jason Schwartzman (2014) - Self - Guest
- Billy Crystal and Bridget Moynahan (2013) - Self - Guest
2013
The Talk (TV Series)
as
Self - Guest / Self
- Jerry O'Connell/Justin Baldoni/Bridget Moynahan/Bitsie Tulloch (2021) - Self
- Shemar Moore/Victoria Rowell/Christel Khalil/Bryton James/Bridget Moynahan (2019) - Self
- Mary Steenburgen/Bridget Moynahan/Wendy Howard Goldberg (2015) - Self - Guest
- The Cast of "Blue Bloods" (2014) - Self - Guest
- Idina Menzel/Radio Personality Elvis Duran/Bridget Moynahan/Chef Sandra Lee (2013) - Self - Guest
2020
One World: Together at Home (TV Special)
as
Self
2017
Ok! TV (TV Series)
as
Self
- Episode #5.58 (2019) - Self
- Episode #4.165 (2019) - Self
- Episode #3.140 (2018) - Self
- Episode #3.36 (2017) - Self
2016
The $100,000 Pyramid (TV Series)
as
Self - Celebrity Player
- Bridget Moynahan vs. Jay Glazer and Chris Sullivan vs. Jennie Garth (2019) - Self - Celebrity Player
- Kevin Pollak vs. Niecy Nash and Bridget Moynahan vs. Rex Lee (2016) - Self - Celebrity Player
2002
Last Call with Carson Daly (TV Series)
as
Self / Self - Guest
- Bridget Moynahan/Rayland Baxter/Leven Rambin (2019) - Self
- Episode dated 7 February 2003 (2003) - Self
- Episode dated 24 May 2002 (2002) - Self - Guest
2017
The Sun and Her Flowers (TV Movie)
as
Self
2017
2017 Global Citizen (TV Special)
as
Self
2017
Harry (TV Series)
as
Self
- "John Wick 2" Star Bridget Moynahan/"Fist Fight" Actress JoAnna Garcia Swisher/Super Kid! (2017) - Self
2017
Dish Nation (TV Series)
as
Self
- Episode #5.111 (2017) - Self
2016
Chopped Junior (TV Series)
as
Self - Judge / Actress
- Beginner's Duck (2016) - Self - Judge / Actress
2016
The Kitchen (TV Series)
as
Self - Author, The Blue Bloods Cookbook
- Love You a Brunch, Mom (2016) - Self - Author, The Blue Bloods Cookbook
2014
The Meredith Vieira Show (TV Series)
as
Self / Self - Guest
- Actress Bridget Moynahan/The Woman with a Thousand Voices/What's Your Problem? (2016) - Self
- "Blue Bloods" Actress Bridget Moynahan/DIY Halloween Costumes/Nico & Vinz (2014) - Self - Guest
2010
Rachael Ray (TV Series)
as
Self - Guest / Self
- Nate Berkus Is Celebrating the 20th Anniversary of His Design Firm -- So He's Counting Down His Top 5 Design Tips of All Time! (2015) - Self
- Episode dated 22 November 2011 (2011) - Self - Guest
- Christina's Dramatic Weigh-In (2010) - Self - Guest
2015
The Chew (TV Series)
as
Self
- The Chew's Ultimate: Affordable Apps! (2015) - Self
2015
The Late Late Show with James Corden (TV Series)
as
Self
- Bridget Moynahan/Paul Feig/Nicholas Hytner/The Charlatans (2015) - Self
2015
CBS This Morning (TV Series)
as
Self - Guest
- Episode #4.264 (2015) - Self - Guest
2014
Extra (TV Series)
as
Self - Blue Bloods
- Episode dated 1 November 2014 (2014) - Self - Blue Bloods
2013
Global Citizen Festival (TV Special)
as
Self
2013
Anderson Live (TV Series)
as
Self
- Exclusive: Mothers & Daughter Adult Film Stars/Co-Host Comedian and Actor Marlon Wayans/Blue Bloods Star Bridget Moyahan (2013) - Self
2012
Big Morning Buzz Live (TV Series)
as
Self - Guest
- Bridget Moynahan/Taryn Manning (2012) - Self - Guest
2012
The Nate Berkus Show (TV Series)
as
Self - Guest
- Turn Your Home Into a House Proud & Easy Comfort Food with Big Daddy. Plus, from Blue Bloods, Bridget Moynahan! (2012) - Self - Guest
2011
Creating Characters (Video short)
as
Self
2011
Empire State of Mind (Video short)
as
Self
2011
Made in Hollywood (TV Series)
as
Self
- Episode #6.19 (2011) - Self
2011
Up Close with Carrie Keagan (TV Series)
as
Self - Guest
- Episode dated 8 March 2011 (2011) - Self - Guest
2007
Journey Into the Unknown (Video documentary)
as
Self
2007
Moving Image Salutes Will Smith (TV Special)
as
Self
2006
The View (TV Series)
as
Self - Guest
- Episode dated 26 September 2006 (2006) - Self - Guest
2002
Late Night with Conan O'Brien (TV Series)
as
Self - Guest
- Episode #14.5 (2006) - Self - Guest
- Peter Falk/Bridget Moynahan/Shaolin Monks (2003) - Self - Guest
- Bridget Moynahan/Matt Walsh (2002) - Self - Guest
2005
Good Morning America (TV Series)
as
Self - Guest
- Episode dated 31 August 2005 (2005) - Self - Guest
2005
The 20th IFP Independent Spirit Awards (TV Special)
as
Self - Presenter
2004
Day Out of Days: The 'I, Robot' Production Diaries (Video documentary)
as
Self
2004
ESPY Awards (TV Special)
as
Self
2004
The Late Late Show with Craig Kilborn (TV Series)
as
Self - Guest
- Episode dated 14 July 2004 (2004) - Self - Guest
- Episode dated 13 July 2004 (2004) - Self - Guest
2004
HBO First Look (TV Series documentary short)
as
Self
- The Making of 'I, Robot' (2004) - Self
2002
A Cautionary Tale: The Making of 'The Sum of All Fears' (Video documentary short)
as
Self
2002
2002 MTV Movie Awards (TV Special)
as
Self - Presenter
2002
The Tonight Show with Jay Leno (TV Series)
as
Self - Guest
- Episode #10.89 (2002) - Self - Guest
2001
On the Set: Serendipity (TV Short documentary)
as
Self - 'Hally'
Archive Footage
2019
Entertainment Tonight (TV Series)
as
Self
- Episode #42.60 (2022) - Self
- Episode #39.18 (2019) - Self
- Blue Bloods Exclusive! (2019) - Self
- Super Friday Preview From Atlanta! (2019) - Self
2012
Prophets of Science Fiction (TV Series documentary)
as
Susan Calvin in 'I, Robot'
- Isaac Asimov (2012) - Susan Calvin in 'I, Robot'
2007
America's Game: The Super Bowl Champions (TV Series documentary)
as
Self
- 2003 New England Patriots (2007) - Self
References
Bridget Moynahan Wikipedia
(Text) CC BY-SA