Country

Massachusetts


Population

153,703 (2013)




Unemployment rate

9.6% (Feb 2015)




Area

33.2 sq mi




State

Massachusetts




Founded

William Pynchon




Mayor

Domenic Sarno (D)




Points of interest

The Quadrangle, Springfield Armory, Six Flags New England, MassMutual Center, Symphony Hall - Springfield




Colleges and Universities

Springfield College, Western New England University, Springfield Technical Community College, American International College, Branford Hall Career Institute-Springfield Campus



Springfield is a city in Western New England, and the seat of Hampden County, Massachusetts, United States. Springfield sits on the eastern bank of the Connecticut River near its confluence with three rivers; the western Westfield River, the eastern Chicopee River, and the eastern Mill River. As of the 2010 Census, the citys population was 153,060. Metropolitan Springfield, as one of two metropolitan areas in Massachusetts (the other being Greater Boston), had an estimated population of 698,903 as of 2009.
Contents
Map of Springfield, Massachusetts
The first Springfield in the New World, it is the largest city in Western New England, and the urban, economic, and cultural capital of Massachusetts Connecticut River Valley (colloquially known as the Pioneer Valley). It is the third-largest city in Massachusetts and fourth-largest in New England, after Boston, Worcester, and Providence, Rhode Island. Springfield has several nicknames – The City of Firsts, because of its many innovations (see below for a partial list); The City of Homes, due to its Victorian residential architecture; and Hoop City, because basketball - one of the worlds most popular sports - was invented in Springfield.
Hartford, the capital city of the State of Connecticut, lies only 23.9 miles (38 km) south of Springfield, on the western bank of the Connecticut River. Bradley International Airport, which sits 12 miles (19 km) south of Metro Center Springfield, is Hartford-Springfields airport. The Hartford-Springfield region is known as the Knowledge Corridor because it hosts over 160,000 university students and over 32 universities and liberal arts colleges – the second-highest concentration of higher-learning institutions in the United States. The City of Springfield itself is home to Springfield College; Western New England University; American International College; and Springfield Technical Community College, among other higher educational institutions.
Marketing professionals 2015 springfield ma tel 4802004222
History
Springfield was founded in 1636 by English Puritan William Pynchon as "Agawam Plantation" under the administration of the Connecticut Colony. In 1641 it was renamed after Pynchons hometown of Springfield, Essex, England, following incidents that precipitated the settlement joining the Massachusetts Bay Colony. During its early existence, Springfield flourished as both an agricultural settlement and trading post, although its prosperity waned dramatically during (and after) King Philips War in 1675, when natives laid siege to it and burned it to the ground.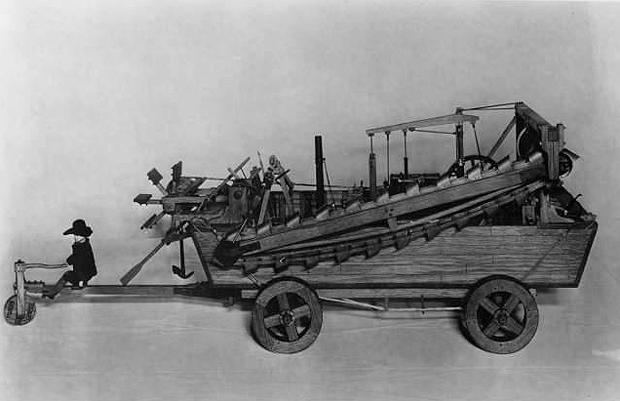 The original settlement – todays downtown Springfield – was located atop bluffs at the confluence of four rivers, at the nexus of trade routes to Boston, Albany, New York City, and Montreal, and with some of the northeastern United States most fertile soil. In 1777, Springfields location at numerous crossroads led George Washington and Henry Knox to establish the United States National Armory at Springfield, which produced the first American musket in 1794, and later the famous Springfield rifle. From 1777 until its closing during the Vietnam War, the Springfield Armory attracted skilled laborers to Springfield, making it the United States longtime center for precision manufacturing. The near-capture of the U.S. Arsenal at Springfield during Shays Rebellion of 1787 led directly to the formation of the U.S. Constitutional Convention.
During the 19th and 20th centuries, Springfielders produced many innovations, including the first American-English dictionary (1805, Merriam Webster); the first use of interchangeable parts and the assembly line in manufacturing, (1819, Thomas Blanchard;) the first American horseless car, (1825, Thomas Blanchard;) the discovery and patent of vulcanized rubber, (1844, Charles Goodyear;) the first American gasoline-powered car, (1893, Duryea Brothers); the first successful motorcycle company, (1901, "Indian"); one of Americas first commercial radio stations, (1921, WBZ, broadcast from the Hotel Kimball); and most famously, the worlds second-most-popular sport, basketball, (1891, Dr. James Naismith).
Springfield underwent a protracted decline during the second half of the 20th century, due largely to: the decommission of the Springfield Armory in 1969; poor city planning decisions, such as the location of the elevated I-91 along the citys Connecticut Riverfront; and overall decline of industry throughout the northeastern U.S. During the 1980s and 1990s, Springfield developed a national reputation for crime, political corruption and cronyism, which stands in stark contrast to the reputation it enjoyed throughout much of U.S. history. During early 21st century, Springfield sought to overcome its downgrade in reputation via long-term revitalization projects, and undertook several large-but-unfinished projects, including a $1 billion high-speed rail (New Haven-Hartford-Springfield high-speed rail;) a proposed $1 billion MGM Casino; and various other construction and revitalization projects.
Geography

Springfield is located at 42°6?45?N 72°32?51?W (42.112411, ?72.547455). According to the United States Census Bureau, the city has a total area of 33.2 square miles (86 km2), of which 32.1 square miles (83 km2) is land and 1.1 square miles (2.8 km2) (3.31%) is water. Once nicknamed "The City in a Forest," Springfield features over 4.0 square miles (10.4 km2) of urban parkland, (which equals 12% of its total land area.)
Located in the fertile Connecticut River Valley, surrounded by mountains, bluffs, and rolling hills in all cardinal directions, Springfield sits on the eastern bank of the Connecticut River, near its confluence with two major tributary rivers - the western Westfield River, which flows into the Connecticut opposite Springfields South End Bridge; and the eastern Chicopee River, which flows into the Connecticut less than 0.5 square miles (1.3 km2) miles north of Springfield, in the city of Chicopee, (which constituted one of Springfields most populous neighborhoods until it separated and became an independent municipality in 1852.) The Connecticut state-line sits only 4 miles (6 km) south of Springfield, beside the wealthy suburb of Longmeadow, which itself separated from Springfield in 1783.
Springfields densely urban Metro Center district surrounding Main Street is relatively flat, and follows the north-south trajectory of the Connecticut River; however, as one moves eastward, the city becomes increasingly hilly.
Aside from its rivers, Springfields 2nd most prominent topographical feature is the citys 735 acres (297 ha) Forest Park, designed by renowned landscape architect Frederick Law Olmsted. Forest Park lies in the southwestern corner of the city, surrounded by Springfields attractive garden districts, Forest Park and Forest Park Heights, which feature over 600 Victorian Painted Lady mansions. Forest Park also borders Western Massachusetts most affluent town, Longmeadow, Massachusetts. Springfield shares borders with other well-heeled suburbs such as East Longmeadow, Wilbraham, Ludlow and the de-industrializing city of Chicopee. The small cities of Agawam and West Springfield, Massachusetts lie less than one miles (1.6 km) across the Connecticut River from Springfields Metro Center.
The City of Springfield also owns the Springfield Country Club, which is located in the autonomous city of West Springfield, Massachusetts, the latter of which separated form Springfield in 1774.
Economy
Springfields Top Five Industries (in order, by number of workers) are: Trade and Transportation; Education and Health Services; Manufacturing; Tourism and Hospitality; and Government. Springfield is considered to have a "mature economy," which protects the city to a degree during recessions and inhibits it somewhat during bubbles. Springfield is considered to have one of Americas top emerging multi-cultural markets – the city features a 33% Latino population with buying power that has increased over 295% from 1990 to 2006. More than 60% of Hispanic Springfielders have arrived during the past 20 years.
Culture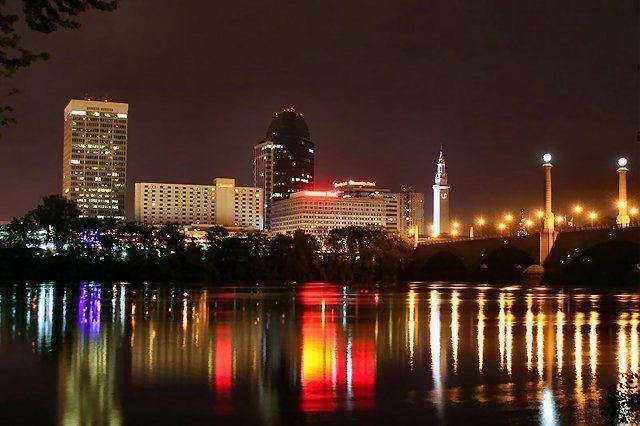 Within two miles (3 km) of Springfield are New Englands largest and most popular amusement park, Six Flags New England, and its largest and most popular fair, The Big E. Six Flags New England, located across Springfields South End Bridge in Agawam currently features 10 roller-coasters, including the No. 1 roller-coaster in the world since 2004, "Bizarro." Six Flags New England also features a large water park, kids rides, and an outdoor concert stadium, among numerous other attractions. It opens in mid-April and closes at the end of October.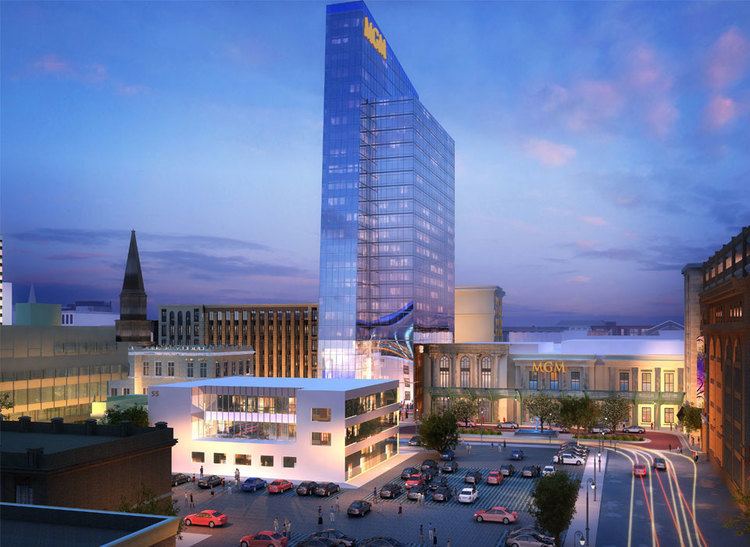 The Eastern States Exposition ("The Big E") is located across Springfields Memorial Bridge in West Springfield. The Big E serves as the New England states collective state fair. The Big E is currently the sixth largest agricultural fair in America and brings in thousands of tourists each September–October. The Big E features rides, carnival food, music, and replicas of each of the six New England state houses, each of which is owned by its respective New England state. During the Big E, these state houses serve as consulates for the six New England states, and also serve food for which the states are known.
Festivals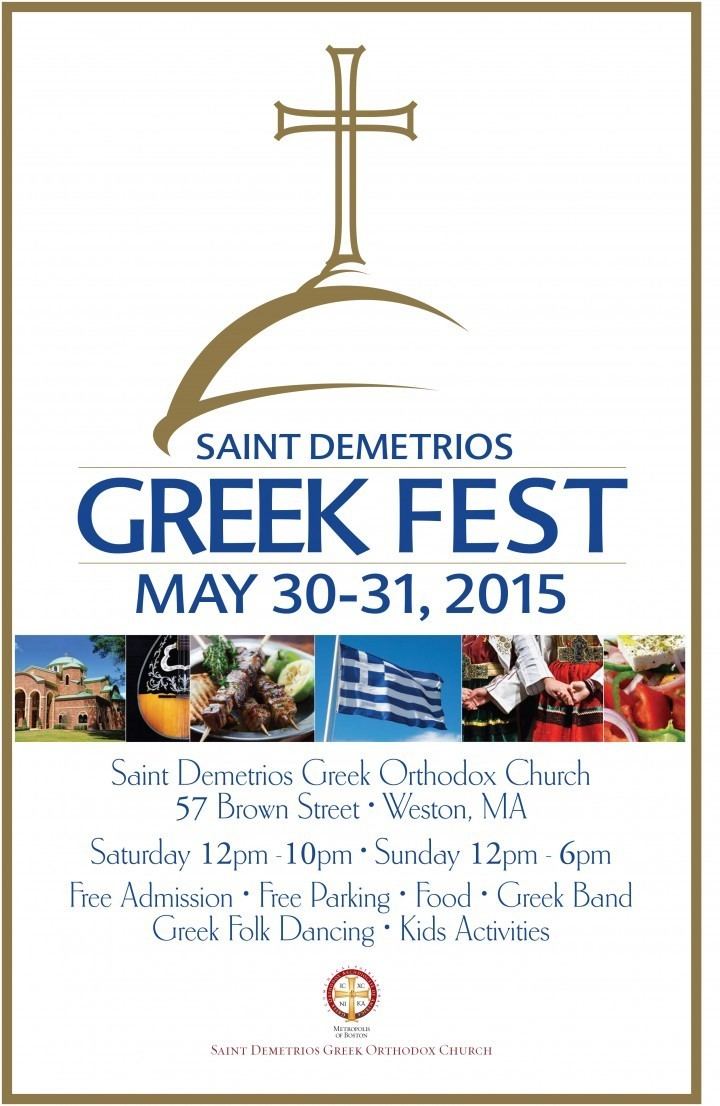 Hoop City Jazz Festival: an annual event sponsored by the Springfield-headquartered Hampden Bank, which in the past has featured Springfield native and jazz legend Taj Mahal, the Average White Band, and others. In 2011 the Hoop City Jazz Festival will take place July 8–10 on Court Square, and will feature a jazz tribute to the City of New Orleans.
Basketball Hall of Fame Enshrinement Weekend: a week of events that culminates in the Basketball Hall of Fames enshrinement ceremony. It features numerous VIP galas, awards dinners, and press conferences. Enshrinement takes place in Springfields Neo-Classical Symphony Hall on Court Square. In 2011, Enshrinement Weekend will take place August 11–13.
Armory Big Band Concerts: annually each summer the Springfield Armory National Park and National Historic Site features 1940s big band concerts. The band dresses in period costumes, and free dance lessons are provided. In 2011, an Armory Big Band Concert will be held on July 9.
Springfield Gay Pride Week: Springfield celebrated its first gay pride event June 8–16, 2011. Events range from political roundtables, to film showings, to celebrations at local gay clubs. According to 2010 Census statistics, Springfield has experienced a dramatic rise in its LGBT population during the last decade, and this celebration is aimed at increasing the visibility and voice of the LGBT community and its allies.
Our Lady of Mount Carmel Society Festival: in Springfields Italian South End, it is long-running tradition to celebrate Italian Feast Days, in particular during the summer. The largest of these festivals is the Our Lady of Mount Carmel Society festival, which features a parade, and numerous food stands offering all sorts of Italian foods, e.g. fried dough, pasta with meatballs or sausages, sausage and peppers, meatball and steak grinders, and sugar cones, cotton candy, candy apples and gelato. The festival takes place each year in mid-July.
Stearns Square Concert Series and Bike Nights: annually from June through September on Thursday evenings from 7 to 10pm, Springfield sponsors free live music at Stearns Square, in the heart of Metro Centers Club Quarter. Hundreds and sometimes thousands of motorcyclists attend Bike Nights, which coincide with the Stearns Square Concerts.
Mattoon Street Arts Festival: one of the largest annual art festivals in Springfield. In 2011, it will feature a record number of exhibitors when it takes place from September 10–11, 2011 in the Mattoon Street Historic District. The art festival takes place at the corner of Mattoon and Chestnut Streets, near the Apremont Triangle and Kimball Towers Luxury Condominiums.
Pioneer Valley Jewish Film Festival: each spring the Pioneer Valley Jewish Film Festival presents two weeks of films, renowned guest speakers, and events related to Jewish culture. In 2011, the festival took place from March 23 – April 11.
St. Patricks Day Parade: 7 miles (11 km) north of Springfields Metro Center, the small city of Holyoke, Massachusetts stages the United States 2nd-largest, annual St. Patricks Day Parade (larger than Bostons and Chicagos, but slightly smaller than New York Citys). In 2011, Holyokes St. Patricks Day Parade attracted over 400,000 revelers.
Worlds Largest Pancake Breakfast: annually, near the citys founding date (May 14) Springfield attempts to break the Guinness Book of World Records mark for largest number of pancakes served. 2011s event drew over 30,000 people to Main Street, where approximately 60,000 pancakes were served.
Star Spangled Springfield: annually on July 4, Springfield stages an evening of patriotism, pageantry and pyrotechnics. The evening begins in Court Square with a patriotic concert by the Springfield Symphony Orchestra and concludes with an elaborate fireworks display from the Memorial Bridge. Numerous hills and bluffs in Springfield afford views of the fireworks.
Caribbean Festival: in general held in late August each year, Springfields Caribbean Festival celebrates the culture of the West Indies, which has increased greatly in Springfield during recent years. Highlights of the festival include a parade, dancers, floats, Caribbean music, and even a fashion show celebrating traditional Caribbean-dress.
The Parade of Big Balloons: since 1991, the Parade of Big Balloons has helped to usher in the holiday season in Springfield. A 75-foot (23 m) inflatable "Cat in the Hat" and a dozen or more big balloons, bands, and colorful marching contingents parade through Springfields Metro Center at 11 am on the day after Thanksgiving. The Parade of Big Balloons starts in the citys North End and make its way down Main Street to the South End, entertaining crowds estimated at 75,000. In general, this parade is broadcast by local TV and radio affiliates.
Bright Nights: during the holiday season, over 600,000 lights illuminate a 2.5-mile (4.0 km) driving tour of Frederick Law Olmsteds Forest Park. Since its inception in the 1990s, the event has become a national attraction. From the new "Poinsettia Fantasy" entry to the giant Poinsettia Candles marking the exit, passengers in cars, vans, buses and campers drive by and through lighting displays including "Seuss Land," a display approved by the estate of Dr. Seuss, "Spirit of the Season," "Noahs Ark," "Victorian Village," "Barney Mansion," "Winter Woods," "North Pole Village," "Toy Land," and "Seasons Greetings."
Museums
Springfield is home to five distinct museums at The Quadrangle, along with the ornate Springfield Public Library – an architecturally significant example of the City Beautiful movement. The Quadrangles five distinct collections include the first American-made planetarium, designed and built (1937) by Frank Korkosz; the Dr Seuss National Memorial Sculpture Garden; the largest collection of Chinese cloisonne outside of China; and the original casting of Augustus Saint Gaudenss most famous sculpture, Puritan.
The Quadrangles five museums are the Museum of Fine Arts, which features a large Impressionist collection; the George Walter Vincent Smith Art Museum, a collection of Asian curiosities; the Springfield Science Museum, which features a life-size Tyrannosaurus Rex, and aquarium, and the United States first planetarium; the Connecticut Valley Historical Museum, which, as visitors find out, is inextricably linked with American History; and the Museum of Springfield History, a museum about the multi-faceted city.
Springfields Indian Orchard neighborhood is home to the RMS Titanic Historical Societys Titanic Museum. Unlike Springfields urban Quadrangle museums, the setting for Indian Orchards Titanic Museum looks like 1950s suburbia. Inside 208 Main Street is displayed a collection of rare artifacts that tell stories about the ill-fated ocean liners passengers and crew.
References
Springfield, Massachusetts Wikipedia
(Text) CC BY-SA
(,)http://clockhistory.com/setclocks/classical_high/images/classical_1.jpg(,)http://images.mentalfloss.com/sites/default/files/styles/insert_main_wide_image/public/oruk.jpg(,)http://upload.wikimedia.org/wikipedia/commons/9/95/Springfield-MA.jpg(,)http://www.springfieldcollege.edu/Assets/images/welcome/bball-bornhere-header.jpg(,)http://www.heritagesurveys.com/springfield.jpg
(,)http://legacy.ybsitecenter.com/images/cdr/var/8614/indexphp_siteheader.jpg(,)http://media.yellowbot.com/r/650x500/photos/ape5-24kzoh_o/olivera-landscape-springfield-ma.jpg(,)http://static1.squarespace.com/static/53b55dbce4b08d7dd9d73989/53c6bfa2e4b0eb0cfae688fb/53cd6e9fe4b04ad07ef7436b/1405972173251/(,)http://ppntestblog.files.wordpress.com/2012/03/mainimage-eco-landscape.jpg%3Fw%3D780(,)http://ppntestblog.files.wordpress.com/2012/07/mainimages_ela.jpg%3Fw%3D780(,)http://www.artexpertswebsite.com/pages/artists/artists_a-k/fisher/Fisher_ViewNearSpringfieldMass1819.jpg
(,)http://media-cdn.tripadvisor.com/media/photo-s/02/8f/d0/5c/salvatore-s-restaurant.jpg(,)http://www.starwoodhotels.com/pub/media/989/she989re.143474_ub.jpg(,)http://media.masslive.com/republican/photo/2013/12/13875332-standard.jpg(,)https://www.dinebestforless.com/images/vendor_uploads/22__1313335229__lattitude_inside.jpg(,)http://media-cdn.tripadvisor.com/media/photo-s/04/18/1e/d2/great-vietnamese-very.jpg(,)http://imgick.masslive.com/home/mass-media/width960/img/republican/photo/2013/12/-b1dc96e1a6e08d88.jpg(,)http://media.masslive.com/republican/photo/2013/12/13875334-standard.jpg(,)http://cache.marriott.com/propertyimages/b/bdlma/bdlma_restaurant.jpg(,)http://www.thevienna.com/images/hbpostcard.jpg
(,)http://www.greekboston.com/wp-content/uploads/2014/04/2015_Greek_Fest_Poster_11x17-1-720x1106.jpg(,)http://static.theculturetrip.com/images/56-265438-court-square-springfield-massachusetts-john-phelan-wikicommons.jpg(,)http://www.greekboston.com/wp-content/uploads/2014/05/Annunciation-Ladies-Greek-Food-Fest-720x932.jpg(,)http://www.greekboston.com/wp-content/uploads/2014/10/St-Vasilios-Greek-Fest-2014.jpg(,)http://www.discovernewengland.org/wp-content/uploads/2012/10/LanternLight3-credit-Mystic-Seaport-cropped.jpg(,)http://108391.primetimeprint.netdna-cdn.com/wp-content/uploads/2013/05/Mass-festival-sign.jpg
(,)https://nickirvingpr.files.wordpress.com/2014/03/springfield-massachusetts.jpg(,)http://mediad.publicbroadcasting.net/p/wamc/files/201401/mgmcasinorendering.jpg(,)http://images.huffingtonpost.com/2013-11-25-SpringfieldArmorySpringfieldMA.jpg(,)http://www.concordmonitor.com/csp/mediapool/sites/dt.common.streams.StreamServer.cls%3FSTREAMOID%3DA6giDp1KQJvjQWcSJxo13c%24daE2N3K4ZzOUsqbU5sYvBWjACzAWg7%24IgwKXJrKJqWCsjLu883Ygn4B49Lvm9bPe2QeMKQdVeZmXF%249l%244uCZ8QDXhaHEp3rvzXRJFdy0KqPHLoMevcTLo3h8xh70Y6N_U_CryOsw6FTOdKL_jpQ-%26CONTENTTYPE%3Dimage/jpeg(,)http://imgick.masslive.com/home/mass-media/width960/img/republican/photo/2014/10/22/-7f12b2b7bd790b8a.JPG(,)http://imgick.masslive.com/home/mass-media/pgmain/img/breakingnews/photo/2014/12/16/16582584-standard.jpg(,)http://bfc6069c43f7ffbc5dba-0502af2ee568fe969e1c3ea7c42e34f6.r90.cf1.rackcdn.com/images/TourCity201412291419876441_54a198594abe0.jpg(,)http://www.concordmonitor.com/csp/mediapool/sites/dt.common.streams.StreamServer.cls%3FSTREAMOID%3D7KRJ9VUM5dVnXQTbccQcYc%24daE2N3K4ZzOUsqbU5sYvGzfN6mfPQYNnlvbBGFoBWWCsjLu883Ygn4B49Lvm9bPe2QeMKQdVeZmXF%249l%244uCZ8QDXhaHEp3rvzXRJFdy0KqPHLoMevcTLo3h8xh70Y6N_U_CryOsw6FTOdKL_jpQ-%26CONTENTTYPE%3Dimage/jpeg(,)http://www.massvacation.com/wp-content/uploads/2013/06/Mardi-Gras-Parade-Springfield.jpg(,)http://cache3.asset-cache.net/xc/531739703.jpg%3Fv%3D2%26c%3DIWSAsset%26k%3D2%26d%3DOWYd1GOzgvreu6DFF6pG5r2u7eKF-8CNgkfD0_zNiyo1SbNGKdWfedpFbJRWZl-a0(,)http://i.ytimg.com/vi/DMssP8rSx7I/maxresdefault.jpg(,)http://cache3.asset-cache.net/gc/10177121-fairgrounds-at-night-springfield-ma-gettyimages.jpg%3Fv%3D1%26c%3DIWSAsset%26k%3D2%26d%3D8Ueyp15XJzsD33EYEyXYXpR94QtXnhw1X8LHY57fi7o%253D(,)http://mediad.publicbroadcasting.net/p/wamc/files/201310/baystateacademycharterschool.jpg