Residence

Chicago, Illinois


Height

1.87 m




Role

Actor




Name

John Cusack




Years active

1983–present








Full Name

John Paul Cusack




Born

June 28, 1966 (age 57) (

1966-06-28

) Evanston, Illinois, United States


Occupation

Actor, producer, screenwriter




Relatives

Joan Cusack (sister)Ann Cusack (sister)Bill Cusack (brother)Susie Cusack (sister)


Siblings

Joan Cusack, Ann Cusack, Bill Cusack, Susie Cusack




Parents

Ann Paula Cusack, Dick Cusack




Grandparents

Margaret Cusack, Dennis Joseph Cusack




Movies

Say Anything, High Fidelity, Love & Mercy, Grosse Pointe Blank, Better Off Dead




Similar People

Joan Cusack, Ann Cusack, Adrien Brody, Bill Cusack, Susie Cusack


Profiles




Twitter

Facebook

Instagram
John cusack receives star on hollywood walk of fame ceremony
John Paul Cusack (; born June 28, 1966) is an American actor, producer and screenwriter. He began acting on films during the 1980s. Cusack was nominated for a Golden Globe Award for Best Actor – Motion Picture Musical or Comedy for his performance in High Fidelity (2000). Other films including Grosse Pointe Blank (1997), Being John Malkovich (1999), 1408 (2007), 2012 (2009), Hot Tub Time Machine (2010), and The Raven (2012).
Contents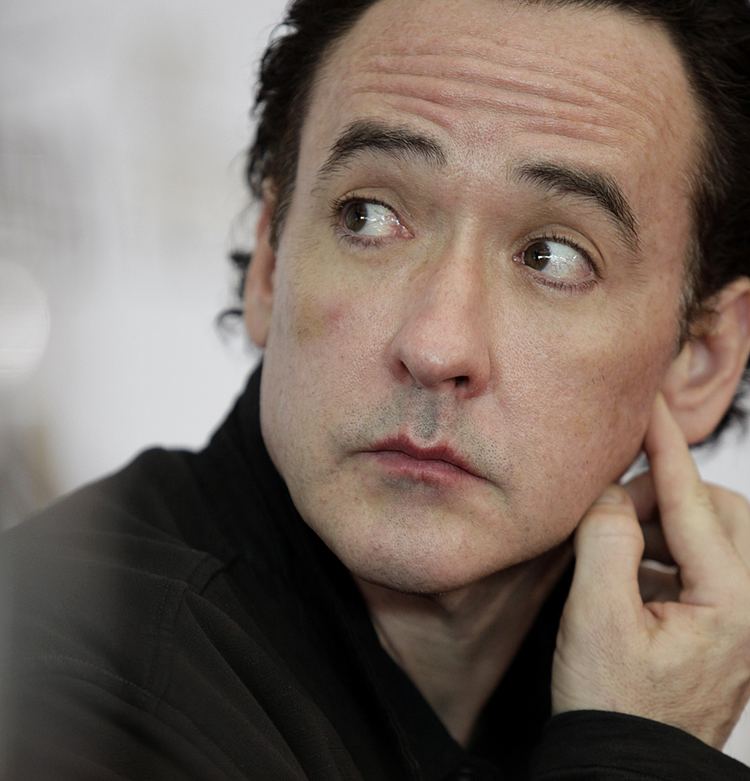 John cusack ottawa comiccon live panel
Early life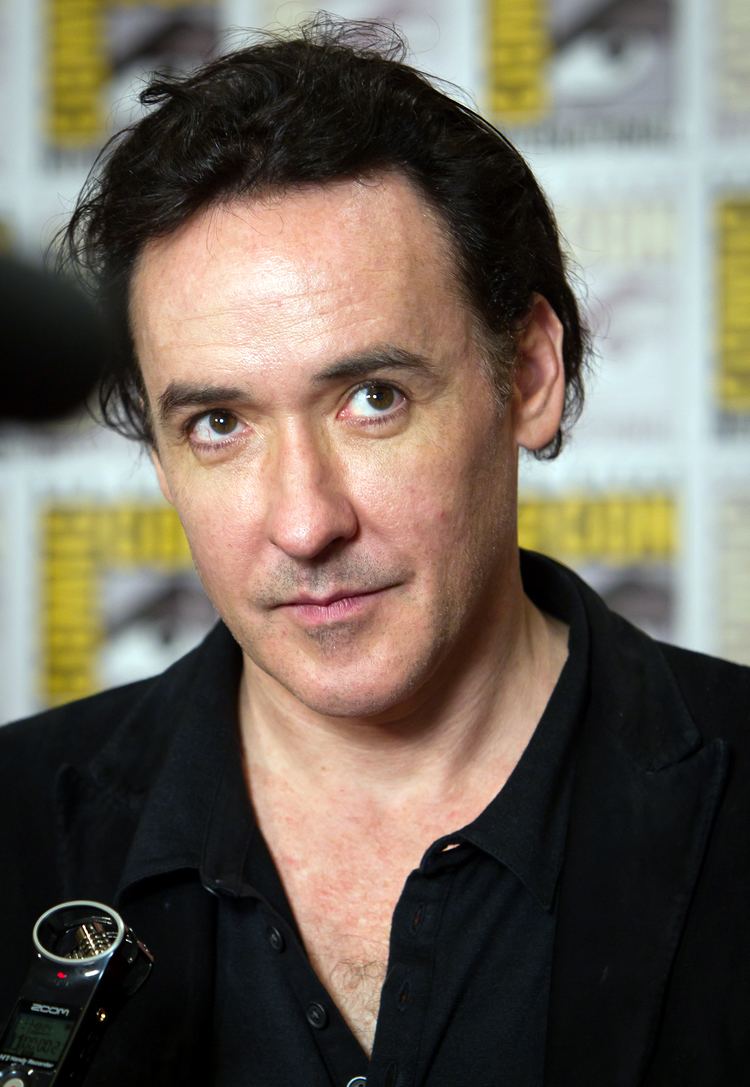 John Paul Cusack was born into on June 28, 1966 at St. Joseph Hospital in Chicago's Lakeview neighborhood and grew up in Evanston, Illinois. He is Irish Catholic and fourth of five children. His mother, Ann Paula "Nancy" (née Carolan), is a former mathematics teacher and political activist. His father, Richard Cusack (1925–2003), was an actor, along with John's siblings Ann, Joan, Bill and Susie. They left from Manhattan, New York and moved to Illinois. Richard was also a documentary filmmaker who owned a film production company and was a friend of activist Philip Berrigan. Cusack graduated from Evanston Township High School in 1984, where he met Jeremy Piven, and spent a year at New York University before dropping out, saying that he had "too much fire in his belly".
Career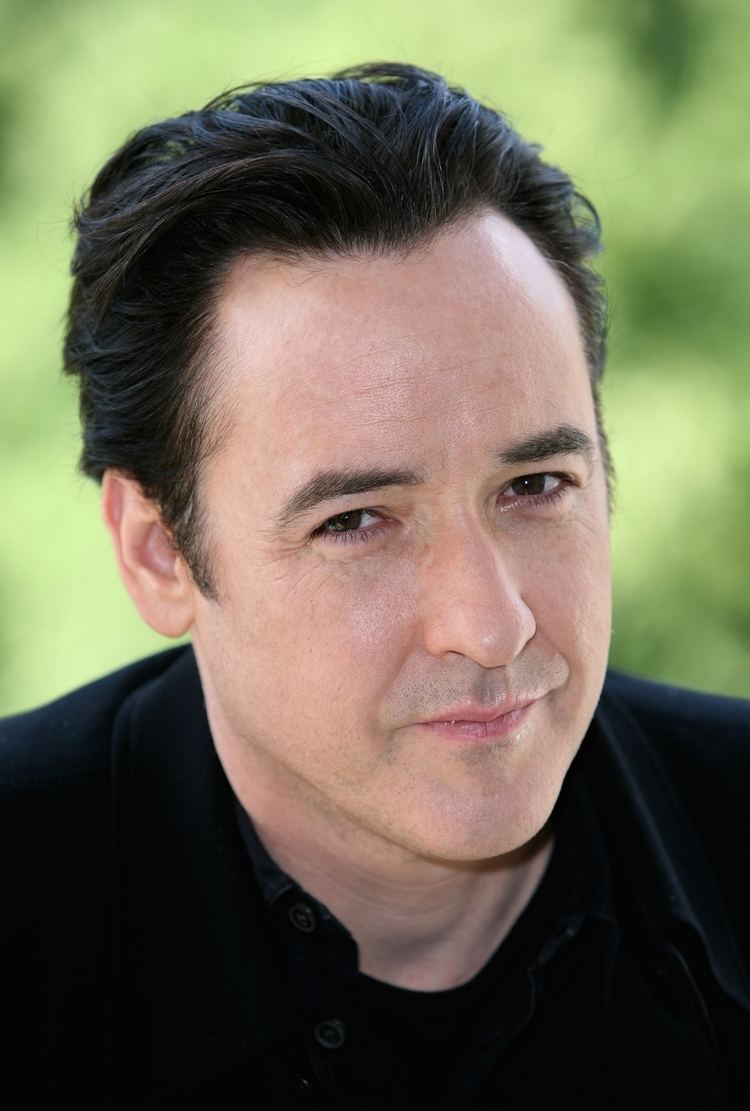 Cusack began acting in films and made his breakout roles during the 1980s. After establishing New Crime Productions, he experienced box office success for Grosse Pointe Blank and Con Air. Cusack starred in other films, including Pushing Tin, Being John Malkovich, High Fidelity and Max. He starred in the film adaptation of 1408 based on Stephen King's short story. He played a widowed father in the Iraq War film Grace Is Gone, the assassin in the political film War, Inc., a family novelist and limo driver in the disaster film 2012, Adam Yates in Hot Tub Time Machine, Edgar Allan Poe in The Raven, Richard Nixon in The Butler and Stafford Weiss in Maps to the Stars.
Personal life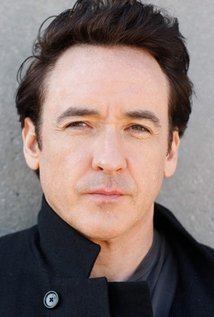 Cusack is a fan of both the Chicago Cubs and the Chicago White Sox, for which he says he is "in trouble" in Chicago. He led the crowd in a performance of "Take Me Out to the Ball Game" at Wrigley Field. He was in attendance, along with fellow Cubs fans: Bill Murray, Eddie Vedder and Bonnie Hunt, during the Cubs' historic Game Seven victory during the 2016 World Series. Cusack appeared in multiple Chicago Bears games and attended many Stanley Cup Finals games in support of the Chicago Blackhawks.
Cusack once told NBC Nightly News, "I'm not lazy. I just enjoy gradually waking up in the morning. If that means sleeping in and walking around the house in my crocs and a bathrobe 'til three in the afternoon, I welcome that appealing lifestyle—all day."
He trained in kickboxing under former world kickboxing champion Benny Urquidez for over two decades. He began training under Urquidez in preparation for his role in Say Anything... and currently holds the rank of a level six black belt in Urquidez's Ukidokan Kickboxing system.
Between 2005 and 2009, Cusack wrote blogs for The Huffington Post, which included an interview with Naomi Klein. He blogged on his opposition to the war in Iraq and his disdain for the Bush administration, calling its worldview "depressing, corrupt, unlawful, and tragically absurd". He also appeared in a June 2008 MoveOn.org advertisement, where he made the claim that George W. Bush and John McCain have the same governing priorities.
Cusack criticized President Barack Obama's administration for its drone policy in the Middle East and its support of the National Defense Authorization Act, and became one of the initial supporters of the Freedom of the Press Foundation in 2012. In June 2015, he stated in an interview with The Daily Beast that "when you talk about drones, the American Empire, the NSA, civil liberties, attacks on journalism and whistleblowers, [Obama] is as bad or worse than Bush". However, he later scolded the publication for misquoting him in order to make an interesting headline.
In March 2008, police arrested Emily Leatherman outside Cusack's Malibu, California home for stalking him. On October 10, 2008, Leatherman pleaded no contest and received five years' probation and mandatory psychiatric counseling, and was ordered to stay away from Cusack, his home, and business for the next ten years.
In 2015, Cusack, Edward Snowden, Daniel Ellsberg and Arundhati Roy organized a meeting at the Moscow hotel room. This meeting was converted into a book co-authored with Roy titled Things That Can and Cannot Be Said. The book is mainly a transcript of the conversation had between Snowden, Roy, and Cusack, with a selection of relevant photos and illustrations as well as a detailed list of references.
Cusack is a follower of the Transcendental Meditation movement, introduced in the mid-1950s by Maharishi Mahesh Yogi. He stated that he is able to more thoroughly explore the depths of his characters through the use of TM.
Filmography
Actor
-
My Only Sunshine (pre-production)
-
Fog of War (post-production)
as
Robert
2020
Utopia (TV Series)
as
Dr. Kevin Christie
- Stay Alive, Jessica Hyde (2020) - Dr. Kevin Christie
- Talking Hurts (2020) - Dr. Kevin Christie
- Respect Your Purpose (2020) - Dr. Kevin Christie
- Order 2472 (2020) - Dr. Kevin Christie
- not slow not bad (2020) - Dr. Kevin Christie
- Tuesday's Child (2020) - Dr. Kevin Christie
- Just a Fanboy (2020) - Dr. Kevin Christie
- Life Begins (2020) - Dr. Kevin Christie (credit only)
2019
Never Grow Old
as
Dutch Albert
2018
Distorted
as
Vernon Sarsfield
2017
Singularity
as
Elias Van Dorne
2015
Chi-Raq
as
Father Mike Corridan
2015
Hot Tub Time Machine 2
as
Adam (unrated version, uncredited)
2014
Wall Street (TV Movie)
as
Ted
2014
Love & Mercy
as
Brian - Future
2014
Drive Hard
as
Simon Keller
2014
Maps to the Stars
as
Dr. Stafford Weiss
2013
Doll & Em (TV Series)
as
John
- Three (2013) - John
2013
Adult World
as
Rat Billings
2013
The Butler
as
Richard Nixon
2013
The Numbers Station
as
Emerson Kent
2013
The Frozen Ground
as
Robert Hansen
2013
No somos animales
as
Tony Lovecraft
2012
The Paperboy
as
Hillary Van Wetter
2012
The Raven
as
Edgar Allan Poe
2010
Hot Tub Time Machine
as
Adam
2008
Summerhood
as
Narrator (uncredited)
2007
Grace Is Gone
as
Stanley Phillips
2005
The Ice Harvest
as
Charlie Arglist
2003
Runaway Jury
as
Nicholas Easter
2002
Adaptation.
as
John Cusack (uncredited)
2001
Serendipity
as
Jonathan Trager
2001
America's Sweethearts
as
Eddie Thomas
2000
High Fidelity
as
Rob Gordon
1999
Being John Malkovich
as
Craig Schwartz
1999
Cradle Will Rock
as
Nelson Rockefeller
1999
Pushing Tin
as
Nick Falzone
1999
The Jack Bull (TV Movie)
as
Myrl Redding
1998
The Thin Red Line
as
Capt. John Gaff
1998
This Is My Father
as
Eddie Sharp
1997
Midnight in the Garden of Good and Evil
as
John Kelso
1997
Anastasia
as
Dimitri (voice)
1997
Con Air
as
Agent Vince Larkin
1997
Grosse Pointe Blank
as
Martin Q. Blank
1996
Frasier (TV Series)
as
Greg
- Our Father Whose Art Ain't Heaven (1996) - Greg (voice)
1996
City Hall
as
Deputy Mayor Kevin Calhoun
1994
The Road to Wellville
as
Charles Ossining
1994
Bullets Over Broadway
as
David Shayne
1993
Money for Nothing
as
Joey Coyle
1992
Bob Roberts
as
Cutting Edge Host
1992
Map of the Human Heart
as
The Mapmaker
1992
The Player
as
John Cusack
1992
Roadside Prophets
as
Caspar
1991
Shadows and Fog
as
Student Jack
1991
True Colors
as
Peter Burton
1990
The Grifters
as
Roy Dillon
1989
Elvis Stories (Short)
as
Corky
1989
Fat Man and Little Boy
as
Michael Merriman
1989
Say Anything
as
Lloyd Dobler
1988
Suicidal Tendencies: Trip at the Brain (Music Video)
as
General
1988
Eight Men Out
as
Buck Weaver
1988
Tapeheads
as
Ivan Alexeev
1987
Broadcast News
as
Angry Messenger (as John Cusak)
1987
Hot Pursuit
as
Dan Bartlett
1986
One Crazy Summer
as
Hoops McCann
1986
Stand by Me
as
Denny Lachance
1985
The Journey of Natty Gann
as
Harry
1985
Better Off Dead...
as
Lane Meyer
1985
The Sure Thing
as
Walter 'Gib' Gibson
1984
Grandview, U.S.A.
as
Johnny Maine
Producer
2016
Cell (executive producer)
2014
Wall Street (TV Movie) (executive producer)
2013
No somos animales (executive producer)
2010
Hot Tub Time Machine (producer)
2007
Grace Is Gone (producer)
2002
Max (associate producer)
2002
Never Get Outta the Boat (executive producer)
2000
High Fidelity (co-producer)
1999
The Jack Bull (TV Movie) (executive producer)
1997
Chicago Cab (executive producer)
1997
Grosse Pointe Blank (co-producer)
Writer
2013
No somos animales (written by)
2008
War, Inc. (written by)
2000
High Fidelity (screenplay)
1997
Grosse Pointe Blank (screenplay)
1994
Floundering (additional dialogue)
Soundtrack
2008
War, Inc. (lyrics: "I Want to Blow You Up", "Your Phone Cut Out")
1988
Tapeheads (performer: "Now That You're Gone")
Music Department
2000
High Fidelity (music supervisor)
Thanks
2017
How to Live Forever (Short) (very special thanks)
2014
Citizenfour (Documentary) (thanks)
2012
Nick Lowe: Stoplight Roses (Music Video short) (special thanks)
2010
A Backyard Story (grateful acknowledgment)
2007
Inside the Actors Studio (TV Series) (photographs courtesy of - 1 episode)
- John Cusack (2007) - (photographs courtesy of)
2003
Thirteen (special thanks)
2002
Adaptation. (special thanks)
2001
On the Set: Serendipity (TV Short documentary) (special thanks)
Self
2022
Weird History (TV Series)
as
Self - Actor
- The Woman Who Tricked People Into Thinking She Was Anastasia (2022) - Self - Actor
2007
Jimmy Kimmel Live! (TV Series)
as
Self - Guest
- John Cusack/Leslie Jones/Woodkid (2020) - Self - Guest
- Episode #10.156 (2012) - Self - Guest
- Episode #6.45 (2008) - Self - Guest
- Episode #5.9 (2007) - Self - Guest
2020
Ok! TV (TV Series)
as
Self
- Episode #8.11 (2020) - Self
2020
WTF with Marc Maron (Podcast Series)
as
Self - Guest
- John Cusack (2020) - Self - Guest
2020
Sunday Today with Willie Geist (TV Series)
as
Self - Guest
- Episode #5.23 (2020) - Self - Guest
2020
IMDb on the Scene - Interviews (TV Series)
as
Self - Guest
- Utopia (2020) - Self - Guest
2016
The Timeline (TV Series documentary)
as
Narrator
- The Fog Bowl (2016) - Narrator (voice)
2016
MLB Network Presents (TV Series documentary)
as
Self - Narrator
- Joy in Wrigleyville (2016) - Self - Narrator
2015
IMDb: What to Watch (TV Series documentary)
as
Self
- Chi-Raq (2015) - Self
1989
Today (TV Series)
as
Self - Guest
- Episode dated 3 December 2015 (2015) - Self - Guest
- Episode dated 13 April 1989 (1989) - Self - Guest
2009
Made in Hollywood (TV Series)
as
Self
- The Theory of Everything/Creed/Chi-Raq/The Danish Girl/The Good Dinosaur (2015) - Self
- Episode #10.34 (2015) - Self
- Episode #5.21 (2010) - Self
- Episode #5.7 (2009) - Self
2015
The Insider (TV Series)
as
Self
- Episode #12.52 (2015) - Self
2015
A Side/B Side: Portraying the Life of Brian Wilson (Video documentary short)
as
Self
2015
Boom Bust Boom (Documentary)
as
Self - Actor & Writer
2015
PoliticKING with Larry King (TV Series)
as
Self - Guest
- Luis Gutierrez, Jenna McLaughlin, & John Cusack (2015) - Self - Guest
2015
Good Morning America (TV Series)
as
Self - Guest
- Episode dated 11 June 2015 (2015) - Self - Guest
- Episode dated 4 June 2015 (2015) - Self - Guest
2015
The Tonight Show Starring Jimmy Fallon (TV Series)
as
Self
- John Cusack/Chita Rivera/Ricky Martin (2015) - Self
2014
Capturing the Prince (Video documentary short)
as
Self - Actor
2013
Salinger (Documentary)
as
Self
2013
The Butler: An American Story (TV Movie documentary)
as
Self
2013
The Making of the Numbers Station (Video documentary short)
as
Self
2009
Cinema 3 (TV Series)
as
Self - Interviewee
- Episode dated 14 March 2013 (2013) - Self - Interviewee
- Episode dated 14 November 2009 (2009) - Self - Interviewee
2013
Costas at the Movies (TV Series)
as
Self
- Eight Men Out (2013) - Self
2012
High Fidelity - Conversations with John Cusak DVD-extra (Video short)
as
Self
2012
The Raven: Behind the Beauty and Horror (Video short)
as
Self
2012
The Raven Guts: Bringing Death to Live (Video documentary short)
as
Self
2012
The Raven Presents John Cusack & James McTeigue (Video short)
as
Self
2012
All Noncombatants Please Clear the Set (Short)
as
Self
2007
Up Close with Carrie Keagan (TV Series)
as
Self - Guest
- Episode dated 24 April 2012 (2012) - Self - Guest
- Episode dated 23 March 2010 (2010) - Self - Guest
- Episode dated 18 September 2008 (2008) - Self - Guest
- Episode dated 6 December 2007 (2007) - Self - Guest
- Episode dated 19 June 2007 (2007) - Self - Guest
2012
Evening Urgant (TV Series)
as
Self - Guest
- Guus Hiddink/Andrey Fomin/Giulia y los Tellarini (2012) - Self - Guest
2012
Howard Stern on Demand (TV Series)
as
Self - Guest
- John Cusack (2012) - Self - Guest
2012
Prozhektorperiskhilton (TV Series)
as
Self - Guest
- John Cusack (2012) - Self - Guest
2012
The Graham Norton Show (TV Series)
as
Self - Guest
- John Cusack/Goldie Hawn/Marcus Brigstocke/Kasabian (2012) - Self - Guest
2011
American Masters (TV Series documentary)
as
Self
- Woody Allen: A Documentary (2011) - Self
2011
The Role That Changed My Life (TV Series documentary)
as
Self
- I Was Broken Hearted (2011) - Self
2009
Wetten, dass..? (TV Series)
as
Self
- Mallorca Special (2010) - Self
- Wetten, dass..? aus Braunschweig (2009) - Self
2010
Mark at the Movies (TV Series)
as
Self
- Episode #1.40 (2010) - Self
2007
Entertainment Tonight (TV Series)
as
Self
2008
The Late Late Show with Craig Ferguson (TV Series)
as
Self - Guest
- Episode #6.119 (2010) - Self - Guest
- Episode #4.263 (2008) - Self - Guest
1997
The Tonight Show with Jay Leno (TV Series)
as
Self - Guest
- Episode #18.15 (2010) - Self - Guest
- Episode #15.113 (2007) - Self - Guest
- Episode #11.69 (2003) - Self - Guest
- Episode #5.201 (1997) - Self - Guest
- Episode #5.68 (1997) - Self - Guest
2010
2012: Science Behind the Destruction (Short)
as
Self
2010
Designing the End of the World (Short)
as
Self
2010
Roland Emmerich: Master of the Modern Epic (Video short)
as
Self
2010
Do It Again (Documentary)
as
Self (voice)
2010
Guión busca estrella (TV Movie documentary)
as
Self
2010
Hope for Haiti Now: A Global Benefit for Earthquake Relief (TV Special documentary)
as
Self
2009
The End of the World: The Actor's Perspective (Documentary short)
as
Self
2009
Roland Emmerich - Mein Leben (TV Movie documentary)
as
Self
2009
FörKväll (TV Series)
as
Self - Bilder från 2012
- Episode #2.24 (2009) - Self - Bilder från 2012
2007
Rachael Ray (TV Series)
as
Self - Guest
- Episode #4.56 (2009) - Self - Guest
- Episode #2.67 (2007) - Self - Guest
2003
Live with Kelly and Mark (TV Series)
as
Self - Guest
- Episode dated 10 November 2009 (2009) - Self - Guest
- Episode dated 20 June 2007 (2007) - Self - Guest
- Episode dated 26 July 2005 (2005) - Self - Guest
- Episode dated 25 April 2003 (2003) - Self - Guest
2009
An Iconic Film Revisited: 'Say Anything...' 20 Years Later (Video short)
as
Self
2009
The Jay Leno Show (TV Series)
as
Self - Guest
- Episode #1.35 (2009) - Self - Guest
2009
Le grand journal de Canal+ (TV Series documentary)
as
Self
- Episode dated 20 October 2009 (2009) - Self
- Episode dated 23 September 2009 (2009) - Self
2009
ES.TV HD (TV Series)
as
Self
2008
Guyville Redux (Documentary)
as
Self
2008
Democracy Now! (TV Series)
as
Self
- Episode dated 23 May 2008 (2008) - Self
2008
Real Time with Bill Maher (TV Series)
as
Self - Guest
- Episode #6.11 (2008) - Self - Guest
2008
Irak-Afganistán, la guerra llega al cine (TV Movie documentary)
as
Self
2007
Private Sessions (TV Series)
as
Self
- John Cusack (2007) - Self
2007
Shootout (TV Series)
as
Self
- John Cusack/Michael Bay (2007) - Self
2007
The View (TV Series)
as
Self - Guest
- Episode dated 7 December 2007 (2007) - Self - Guest
2007
Tavis Smiley (TV Series)
as
Self - Guest
- Episode dated 3 December 2007 (2007) - Self - Guest
2007
Getaway (TV Series documentary)
as
Self - Celebrity Traveller
- Episode #16.41 (2007) - Self - Celebrity Traveller
2007
Inside the Actors Studio (TV Series)
as
Self - Guest
- John Cusack (2007) - Self - Guest
2002
Late Night with Conan O'Brien (TV Series)
as
Self - Guest
- John Cusack/James Lipton/Spoon (2007) - Self - Guest
- John Cusack/Regina Hall/The White Stripes (2003) - Self - Guest
- John Cusack/Jamie Kennedy/John Mayer (2002) - Self - Guest
2007
HypaSpace (TV Series documentary)
as
Self
- Episode #6.130 (2007) - Self
1997
Late Show with David Letterman (TV Series)
as
Self - Guest
- John Cusack/Pink Martini/Turkey Gobbling Champions (2007) - Self - Guest
- Episode dated 14 November 2005 (2005) - Self - Guest
- John Cusack/The All-American Rejects (2005) - Self - Guest
- Episode dated 14 October 2003 (2003) - Self - Guest
- Episode dated 3 October 2001 (2001) - Self - Guest
- Episode dated 30 March 2000 (2000) - Self - Guest
- Episode dated 26 October 1999 (1999) - Self - Guest
- Episode dated 16 April 1999 (1999) - Self - Guest
- Episode dated 24 November 1997 (1997) - Self - Guest
- Episode dated 4 April 1997 (1997) - Self - Guest
2007
The World Awaits: De La Hoya vs. Mayweather (TV Special)
as
Self - Audience Member (uncredited)
2007
Joe Strummer: The Future Is Unwritten (Documentary)
as
Self
2006
Famous (TV Series)
as
Self
- John Cusack (2006) - Self
2006
George Clooney: An American Cinematheque Tribute (TV Special)
as
Self
2006
Buy the Ticket, Take the Ride: Hunter S. Thompson on Film (Documentary)
as
Self
2006
The Besieged Fortress (Documentary)
as
Narrator (English version, voice)
2006
The Making of 'Anastasia' (Video documentary)
as
Self
2006
The Ice Harvest: Beneath the Harvest (Video documentary short)
as
Self
2005
The Ellen DeGeneres Show (TV Series)
as
Self - Guest
- Episode #3.47 (2005) - Self - Guest
2004
The 76th Annual Academy Awards (TV Special)
as
Self - Presenter
2004
Exploring the Scene: Hackman & Hoffman Together (Video documentary short)
as
Self
2004
The Ensemble: Acting (Video short)
as
Self
2004
The Making of 'Runaway Jury' (Video documentary short)
as
Self
2003
Tinseltown TV (TV Series)
as
Self
- Episode dated 18 October 2003 (2003) - Self
2003
Extra (TV Series)
as
Self
- Episode dated 10 October 2003 (2003) - Self
2003
HBO First Look (TV Series documentary short)
as
Self
- Runaway Jury (2003) - Self
2003
Starz on the Set: Identity (TV Short)
as
Self
2003
Road to 'the Sure Thing' (Video documentary short)
as
Self
2003
Breakfast with Hunter (Documentary)
as
Self
2003
On the Record with Bob Costas (TV Series)
as
Self - Guest
- Episode dated 2 May 2003 (2003) - Self - Guest
2002
The Daily Show (TV Series)
as
Self - Guest
- John Cusack (2002) - Self - Guest
2002
Back in the U.S. (TV Special documentary)
as
Self
2001
On the Set: Serendipity (TV Short documentary)
as
Self / Jonathan Trager
2001
+ de cinéma (TV Series documentary short)
as
Self
- Episode dated 25 October 2001 (2001) - Self
2001
The Concert for New York City (TV Special documentary)
as
Self
2001
taff (TV Series)
as
Self
- Episode dated 11 October 2001 (2001) - Self
1997
The Rosie O'Donnell Show (TV Series)
as
Self - Guest
- Episode dated 2 October 2001 (2001) - Self - Guest
- Episode dated 30 March 2000 (2000) - Self - Guest
- Episode #1.186 (1997) - Self - Guest
2001
America: A Tribute to Heroes (TV Special documentary)
as
Self
2001
The 58th Annual Golden Globe Awards 2001 (TV Special)
as
Self - Nominee
2000
TFI Friday (TV Series)
as
Self
- Episode #5.37 (2000) - Self
2000
The 15th Annual IFP/West Independent Spirit Awards (TV Special)
as
Self - Nominee
1999
The Directors (TV Series documentary)
as
Self
- The Films of Rob Reiner (1999) - Self
1999
Charlie Rose (TV Series)
as
Self - Guest
- Episode dated 11 April 1999 (1999) - Self - Guest
1997
The Magical Journey of 'Anastasia' (Video documentary short)
as
Self
1997
Eastwood on Eastwood (TV Movie documentary)
as
Narrator (voice)
1995
The Annual 1995 ShoWest Awards (TV Special)
as
Self - Presenter
1994
Baseball (TV Mini Series documentary)
as
Various / Self
- A National Heirloom (1994) - Various (voice)
- The Faith of Fifty Million People (1994) - Self (voice)
- Our Game (1994) - Various (voice)
1993
Rock the Vote (TV Special)
as
Self
1991
The 48th Annual Golden Globe Awards 1991 (TV Special)
as
Self - Presenter
1983
The Making of 'Class' (TV Movie documentary)
as
Self
Archive Footage
2023
CBS Evening News with Norah O'Donnell (TV Series)
as
Martin Q. Blank
- Episode #1.1048 (2023) - Martin Q. Blank
2022
Les Chroniques du Mea (TV Series)
as
Self
- Anastasia (1997) (2022) - Self
2020
Entertainment Tonight (TV Series)
as
Self
- Episode #41.89 (2021) - Self
- The Duchesses Face-Off? (2020) - Self
2021
Sports Wars (TV Series)
as
Self
- Barstool's White Sox Dave Calls Out John Cusack Over Being A Bandwagon Fan, And It Goes Viral (2021) - Self
2020
TheQuartering (TV Series)
as
Self
- Epic Hollywood MELTDOWN Over 2020 Election! These People Are Out Of Their Minds! (2020) - Self
2020
2020 (Documentary)
as
Self
2020
The Last Dance (TV Mini Series documentary)
as
Self
- Episode V (2020) - Self
2020
Disclosure (Documentary)
as
John Kelso
2019
The Movies (TV Mini Series documentary)
as
Craig Schwartz
- The Nineties (2019) - Craig Schwartz
2018
Quantum Earth (TV Series documentary)
as
Self - Witness
- Identity: The Cybertech Revolution (2018) - Self - Witness
2017
Cancelled (TV Series documentary)
as
Self
- Disney Quest (2017) - Self
2017
The Insider (TV Series)
as
Self
- Episode #13.204 (2017) - Self
2014
Chelsea Lately (TV Series)
as
Rat Billings
- Episode #8.17 (2014) - Rat Billings
2013
Movie Guide (TV Series)
as
Richard Nixon
- Movie Guide 2: Part 8 (2013) - Richard Nixon
2012
The History Chicks (Podcast Series)
as
Dimitri
- The Romanovs (2012) - Dimitri
2012
Made in Hollywood (TV Series)
as
Self
- Episode #7.26 (2012) - Self
2012
Final Cut: Ladies and Gentlemen
2008
The Factor (TV Series)
as
Self
- Episode dated 16 June 2008 (2008) - Self
- Episode dated 12 June 2008 (2008) - Self
2006
Second City: First Family of Comedy (TV Mini Series documentary)
- Second City's Impact (2006)
2006
The Ice Harvest: Alternate Endings (Video short)
as
Charlie
2006
100 Greatest Teen Stars (TV Mini Series documentary)
as
Self
2005
Pardon the Interruption (TV Series)
as
Self
- Episode dated 12 October 2005 (2005) - Self
2004
Retrosexual: The 80's (TV Mini Series documentary)
2004
VH1 Goes Inside (TV Series documentary)
as
Lloyd Dobler
- Awesome Movie Songs (2004) - Lloyd Dobler
2003
The Screen Savers (TV Series)
as
Self
- Episode dated 31 December 2003 (2003) - Self
2002
Screen Tests of the Stars (TV Movie documentary)
as
Self
2000
The 72nd Annual Academy Awards (TV Special)
as
Craig Schwartz (uncredited)
1995
50 Years of Funny Females (TV Movie documentary)
as
Self
1995
The 67th Annual Academy Awards (TV Special)
as
David Shayne (uncredited)
References
John Cusack Wikipedia
(Text) CC BY-SA