Years active

1999–present







Full Name

Javier Manuel Hernandez, Jr.

Born

February 20, 1978 (age 43) (

1978-02-20

)

Residence

Los Angeles, California, United States

Parents

Isis Hernandez, Javier Hernandez, Sr.

Siblings

Amelia Hernandez, Michael Hernandez, Gabriel Hernandez

Movies




Similar People
Jay hernandez talks new show
Javier Manuel "Jay" Hernandez, Jr. (born February 20, 1978) is an American actor. After making his television debut in NBC's Hang Time, Hernandez made his film debut opposite Kirsten Dunst in the romantic drama Crazy/Beautiful (2001). He followed that up with several major Hollywood films like Torque, Ladder 49 and Friday Night Lights (2004), Hostel (2005), World Trade Center (2006), Lakeview Terrace (2008) Takers (2010) and Suicide Squad (2016).
Contents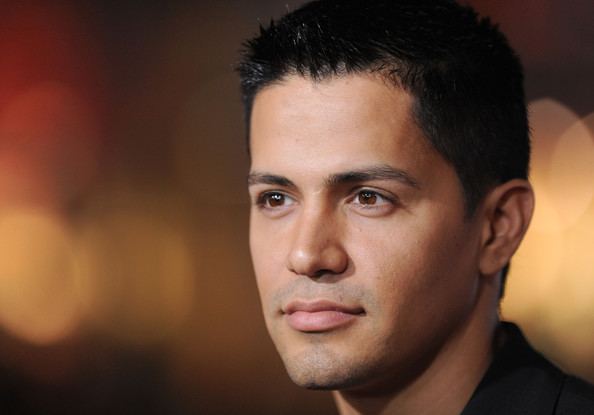 Jay hernandez talks hostel
Early life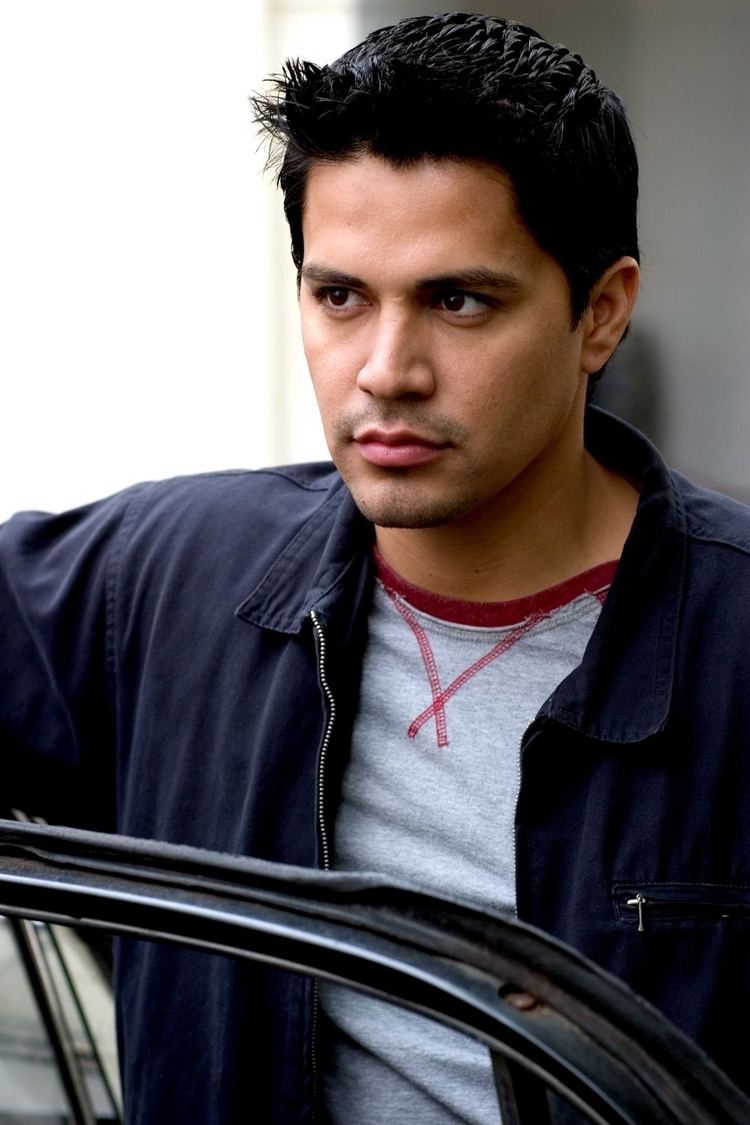 Hernandez was born February 20, 1978 in Montebello, California, the son of Isis (née Maldonado), a secretary and accountant, and Javier Hernandez, Sr., a mechanic, both of whom are third generation Mexican Americans. He has a younger sister, Amelia, and two older brothers, Michael and Gabriel. He met his wife, actress Daniella Deutscher, when he was 14 years old and Daniella was 17 at that time. He attended Don Bosco Technical Institute in Rosemead, California, but transferred to Schurr High School in Montebello his senior year. While riding an elevator in a high rise in Los Angeles, Hernandez was approached by talent manager Howard Tyner who suggested Hernandez had what it took to have a successful career in Hollywood. He enrolled Hernandez into acting school and sent his pictures to casting agents.
Career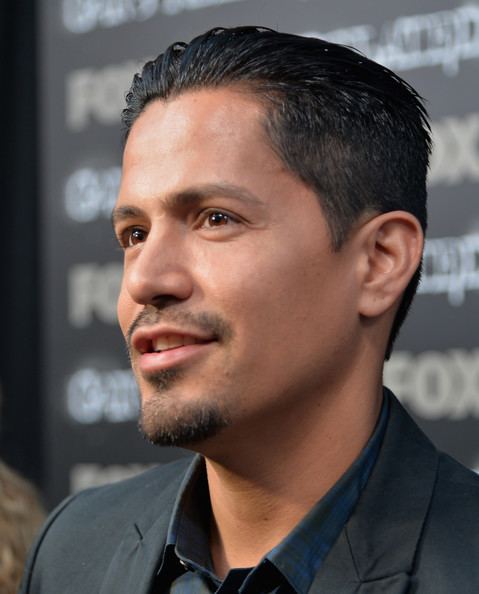 From 1998 to 2000 he played Antonio Lopez on the NBC series Hang Time. Hernandez subsequently hit success with his role opposite Kirsten Dunst in Crazy/Beautiful. He has since appeared in several major Hollywood films, including playing the lead roles in Carlito's Way: Rise to Power, the 2005 horror film Hostel and World Trade Center. Hernandez appeared in the action/crime film Takers, which was released in August 2010.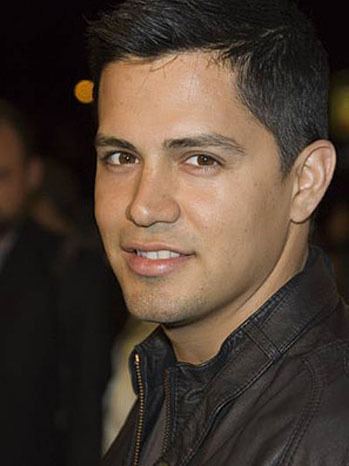 Hernandez appeared in the 2005 crime prequel Carlito's Way: Rise to Power, playing Carlito Brigante, the role originated by Al Pacino in the original 1993 film Carlito's Way.
Hernandez portrayed Paxton in Eli Roth's Hostel (2005) and its 2007 sequel, Hostel: Part II.
In 2015, he appeared in Max as a sergeant in the United States military assigned with the titular rescue dog, which was traumatized by his previous handler's death.
In 2016, he starred as metahuman ex-gangster El Diablo in the superhero film Suicide Squad.
Also in 2016, Hernandez starred as Jessie Harkness in the American comedy film Bad Moms along side Mila Kunis
Personal life
In 2006, Hernandez married his former Hang Time co-star Daniella Deutscher.
Filmography
Actor
2018
Magnum P.I. (TV Series)
as
Thomas Magnum
- Three Bridges (2023) - Thomas Magnum
- Charlie Foxtrot (2023) - Thomas Magnum
- Out of Sight, Out of Mind (2023) - Thomas Magnum
- Dark Skies (2023) - Thomas Magnum
- Birthright (2023) - Thomas Magnum
- Dead Ringer (2023) - Thomas Magnum
- Welcome to Paradise, Now Die! (2023) - Thomas Magnum
- NSFW (2023) - Thomas Magnum
- Number One with a Bullet (2023) - Thomas Magnum
- The Breaking Point (2023) - Thomas Magnum
- The Passenger (2023) - Thomas Magnum
- Close to Home (2022) - Thomas Magnum
- The Long Sleep (2022) - Thomas Magnum
- Shallow Grave, Deep Water (2022) - Thomas Magnum
- Remember Me Tomorrow (2022) - Thomas Magnum
- Evil Walks Softly (2022) - Thomas Magnum
- Dead Man Walking (2022) - Thomas Magnum
- Run, Baby, Run (2022) - Thomas Magnum
- Judge Me Not (2022) - Thomas Magnum
- Angels Sometimes Kill (2022) - Thomas Magnum
- If I Should Die Before I Wake (2022) - Thomas Magnum
- Dream Lover (2022) - Thomas Magnum
- Better Watch Out (2021) - Thomas Magnum
- A Fire in the Ashes (2021) - Thomas Magnum
- A New Lease on Death (2021) - Thomas Magnum
- Devil on the Doorstep (2021) - Thomas Magnum
- Til Death (2021) - Thomas Magnum
- Those We Leave Behind (2021) - Thomas Magnum
- Texas Wedge (2021) - Thomas Magnum
- The Harder They Fall (2021) - Thomas Magnum
- Island Vibes (2021) - Thomas Magnum
- Bloodline (2021) - Thomas Magnum
- Before the Fall (2021) - Thomas Magnum
- Whispers of Death (2021) - Thomas Magnum
- Cry Murder (2021) - Thomas Magnum
- Dark Harvest (2021) - Thomas Magnum
- The Lies We Tell (2021) - Thomas Magnum
- The Long Way Home (2021) - Thomas Magnum
- The Big Payback (2021) - Thomas Magnum
- Someone to Watch Over Me (2021) - Thomas Magnum
- Killer on the Midnight Watch (2021) - Thomas Magnum
- Tell No One (2021) - Thomas Magnum
- The Day Danger Walked In (2021) - Thomas Magnum
- First the Beatdown, Then the Blowback (2021) - Thomas Magnum
- No Way Out (2020) - Thomas Magnum
- Easy Money (2020) - Thomas Magnum
- Double Jeopardy (2020) - Thomas Magnum
- A Leopard on the Prowl (2020) - Thomas Magnum
- May the Best One Win (2020) - Thomas Magnum
- A World of Trouble (2020) - Thomas Magnum
- The Night Has Eyes (2020) - Thomas Magnum
- Farewell to Love (2020) - Thomas Magnum
- Say Hello to Your Past (2020) - Thomas Magnum
- A Game of Cat and Mouse (2020) - Thomas Magnum
- Mondays Are for Murder (2020) - Thomas Magnum
- Desperate Measures (2020) - Thomas Magnum
- Day I Met the Devil (2019) - Thomas Magnum
- Blood Brothers (2019) - Thomas Magnum
- A Bullet Named Fate (2019) - Thomas Magnum
- He Came by Night (2019) - Thomas Magnum
- The Man in the Secret Room (2019) - Thomas Magnum
- Lie, Cheat, Steal, Kill (2019) - Thomas Magnum
- Make It 'til Dawn (2019) - Thomas Magnum
- Dead Inside (2019) - Thomas Magnum
- Knight Lasts Forever (2019) - Thomas Magnum
- Honor Among Thieves (2019) - Thomas Magnum
- Payback for Beginners (2019) - Thomas Magnum
- The Day It All Came Together (2019) - Thomas Magnum
- Blood in the Water (2019) - Thomas Magnum
- A Kiss Before Dying (2019) - Thomas Magnum
- Black Is the Widow (2019) - Thomas Magnum
- Murder Is Never Quiet (2019) - Thomas Magnum
- Day the Past Came Back (2019) - Thomas Magnum
- I, the Deceased (2019) - Thomas Magnum
- Day of the Viper (2019) - Thomas Magnum
- Winner Takes All (2019) - Thomas Magnum
- Nowhere to Hide (2019) - Thomas Magnum
- Bad Day to Be a Hero (2018) - Thomas Magnum
- The Ties That Bind (2018) - Thomas Magnum
- Die He Said (2018) - Thomas Magnum
- The Cat Who Cried Wolf (2018) - Thomas Magnum
- Death Is Only Temporary (2018) - Thomas Magnum
- Sudden Death (2018) - Thomas Magnum
- Six Paintings, One Frame (2018) - Thomas Magnum
- The Woman Who Never Died (2018) - Thomas Magnum
- From the Head Down (2018) - Thomas Magnum
- I Saw the Sun Rise (2018) - Thomas Magnum
2020
Hawaii Five-0 (TV Series)
as
Thomas Magnum
- Ihea 'oe i ka wa a ka ua e loku ana? (2020) - Thomas Magnum
2019
BoJack Horseman (TV Series)
as
Jay Hernandez
- A Horse Walks into a Rehab (2019) - Jay Hernandez (voice)
2019
Toy Story 4
as
Bonnie's Dad (voice)
2019
The Night Is Young
as
Dean
2017
Scandal (TV Series)
as
Curtis Pryce
- Something Borrowed (2017) - Curtis Pryce
- Vampires and Bloodsuckers (2017) - Curtis Pryce
- Adventures in Babysitting (2017) - Curtis Pryce
- Lost Girls (2017) - Curtis Pryce
- Day 101 (2017) - Curtis Pryce
- Pressing the Flesh (2017) - Curtis Pryce
- Watch Me (2017) - Curtis Pryce
2017
A Bad Moms Christmas
as
Jessie
2017
Fergie: Save It Till Morning (Music Video)
as
Jimmy Rojas
2017
Double Dutchess: Seeing Double
as
Jimmy Rojas (segment "Save It Til Morning")
2016
Bad Moms
as
Jessie Harkness
2015
The Expanse (TV Series)
as
Dimitri Havelock
- Back to the Butcher (2016) - Dimitri Havelock
- CQB (2015) - Dimitri Havelock
- Remember the Cant (2015) - Dimitri Havelock
- The Big Empty (2015) - Dimitri Havelock
- Dulcinea (2015) - Dimitri Havelock
2014
Gang Related (TV Series)
as
Daniel Acosta
- Malandros (2014) - Daniel Acosta
- Almádena (2014) - Daniel Acosta
- La Luz Verde (2014) - Daniel Acosta
- El Buey y El Alacran (2014) - Daniel Acosta
- Dia de Todos los Santos (2014) - Daniel Acosta
- El Zorro y el Gallinero (2014) - Daniel Acosta
- Regreso del Infierno (2014) - Daniel Acosta
- Entre dos tierras (2014) - Daniel Acosta
- Invierno Cayó (2014) - Daniel Acosta
- Perros (2014) - Daniel Acosta
- Pecados del Padre (2014) - Daniel Acosta
- Sangre Por Sangre (2014) - Daniel Acosta
- Pilot (2014) - Daniel Acosta
2013
Trooper (TV Movie)
as
Carlos Coto
2013
Ghost Ghirls (TV Series)
as
Agent Sanchez
- Hooker with a Heart of Ghoul (2013) - Agent Sanchez
2013
Nashville (TV Series)
as
Dante Rivas
- A Picture from Life's Other Side (2013) - Dante Rivas
- Take These Chains from My Heart (2013) - Dante Rivas
- My Heart Would Know (2013) - Dante Rivas
- I Saw the Light (2013) - Dante Rivas
- When You're Tired of Breaking Other Hearts (2013) - Dante Rivas
- Dear Brother (2013) - Dante Rivas
2012
Last Resort (TV Series)
as
Paul Wells
- Cinderella Liberty (2012) - Paul Wells
- Big Chicken Dinner (2012) - Paul Wells
- Nuke It Out (2012) - Paul Wells
- Another Fine Navy Day (2012) - Paul Wells
- Skeleton Crew (2012) - Paul Wells
- Voluntold (2012) - Paul Wells
- Blue on Blue (2012) - Paul Wells
2011
The Great Gatsby in Five Minutes (Short)
as
Jay Gatsby
2010
Gimme Shelter (TV Movie)
as
Paul O'Brian
2009
Body Politic (TV Movie)
as
Ben
2008
Nothing Like the Holidays
as
Ozzy
2008
Lakeview Terrace
as
Javier Villareal
2008
American Son
as
Junior Morales
2007
Karas: The Revelation (Video)
as
Nue (English version, voice)
2007
Hostel: Part II
as
Paxton
2006
Six Degrees (TV Series)
as
Carlos Green / Carlos
- A Simple Twist of Fate (2007) - Carlos Green
- Objects in the Mirror (2007) - Carlos Green
- Surstromming or a Slice (2007) - Carlos Green
- Ray's Back (2007) - Carlos Green
- Sedgewick's (2007) - Carlos Green
- Get a Room (2007) - Carlos Green
- Slings and Arrows (2007) - Carlos Green
- What You Wish For (2006) - Carlos Green
- Masquerade (2006) - Carlos Green
- The Puncher (2006) - Carlos Green
- A New Light (2006) - Carlos
- What Are the Odds? (2006) - Carlos Green
- Pilot (2006) - Carlos Green
2007
Thanksgiving (Short)
as
Bobby
2007
Grindhouse
as
Bobby (segment "Thanksgiving") (uncredited)
2006
World Trade Center
as
Dominick Pezzulo
2005
Carlito's Way: Rise to Power (Video)
as
Carlito
2005
Nomad: The Warrior
as
Erali
2005
Karas: The Prophecy (Video)
as
Nue (English version, voice)
2004
Friday Night Lights
as
Brian Chavez
2002
American Family (TV Series)
as
Cisco Gonzalez
- La Casa (2002) - Cisco Gonzalez
- Pilot (2002) - Cisco Gonzalez
2002
The Rookie
as
Joaquin 'Wack' Campos
2001
Crazy/Beautiful: Deleted Scenes (Video short)
as
Carlos Nuñez
2001
Crazy/Beautiful
as
Carlos Nuñez
2000
Living the Life
as
Kikicho
1998
Hang Time (TV Series)
as
Antonio Lopez
- Graduation on Three (2000) - Antonio Lopez
- High School Confidential (2000) - Antonio Lopez
- A Night to Remember (2000) - Antonio Lopez
- For the Love of the Game (2000) - Antonio Lopez
- Secrets and Lies (2000) - Antonio Lopez
- Life 101 (2000) - Antonio Lopez
- At the Movies (2000) - Antonio Lopez
- Have No Fear (2000) - Antonio Lopez
- The Enforcer (2000) - Antonio Lopez
- The Gospel According to Silk (2000) - Antonio Lopez
- That '60s Show (2000) - Antonio Lopez
- www.eugene.trouble.com (2000) - Antonio Lopez
- My Family (2000) - Antonio Lopez
- Fighting for Your Dreams (2000) - Antonio Lopez
- The Upset (1999) - Antonio Lopez
- Finals Fury (1999) - Antonio Lopez
- Big Brother Blues (1999) - Antonio Lopez
- Tolerance (1999) - Antonio Lopez
- Revolver, Problem Solver? (1999) - Antonio Lopez
- Joint Venture (1999) - Antonio Lopez
- Shall We Dance? (1999) - Antonio Lopez
- Too Good to Be True (1999) - Antonio Lopez
- Extreme Eugene (1999) - Antonio Lopez
- Beer Pressure (1999) - Antonio Lopez
- Managing Michael (1999) - Antonio Lopez
- Hello and Goodbye (1999) - Antonio Lopez
- And Then There Were Nuns (1998) - Antonio Lopez
- Shoot Out (1998) - Antonio Lopez
- Texas Rose (1998) - Antonio Lopez
2000
One World (TV Series)
as
Octavio
- Marci's in Hot Salsa (2000) - Octavio
1999
Undressed (TV Series)
as
Eddie (2000: Season 2)
1999
USA High (TV Series)
as
Jose
- Christian's Scholarship (1999) - Jose
Producer
2021
Magnum P.I. (TV Series) (producer - 30 episodes)
- Charlie Foxtrot (2023) - (producer)
- Out of Sight, Out of Mind (2023) - (producer)
- Dark Skies (2023) - (producer)
- Birthright (2023) - (producer)
- Dead Ringer (2023) - (producer)
- Welcome to Paradise, Now Die! (2023) - (producer)
- NSFW (2023) - (producer)
- Number One with a Bullet (2023) - (producer)
- The Breaking Point (2023) - (producer)
- The Passenger (2023) - (producer)
- Close to Home (2022) - (producer)
- The Long Sleep (2022) - (producer)
- Shallow Grave, Deep Water (2022) - (producer)
- Remember Me Tomorrow (2022) - (producer)
- Evil Walks Softly (2022) - (producer)
- Dead Man Walking (2022) - (producer)
- Run, Baby, Run (2022) - (producer)
- Judge Me Not (2022) - (producer)
- Angels Sometimes Kill (2022) - (producer)
- If I Should Die Before I Wake (2022) - (producer)
- Dream Lover (2022) - (producer)
- Better Watch Out (2021) - (producer)
- A Fire in the Ashes (2021) - (producer)
- A New Lease on Death (2021) - (producer)
- Devil on the Doorstep (2021) - (producer)
- Til Death (2021) - (producer)
- Those We Leave Behind (2021) - (producer)
- Texas Wedge (2021) - (producer)
- The Harder They Fall (2021) - (producer)
- Island Vibes (2021) - (producer)
2020
You're Not Alone (executive producer)
2019
Beneath Us (executive producer)
Director
2022
Magnum P.I. (TV Series) (2 episodes)
- Out of Sight, Out of Mind (2023)
- Shallow Grave, Deep Water (2022)
Self
2023
Access Hollywood (TV Series)
as
Self
- Episode #27.167 (2023) - Self
2018
Entertainment Tonight (TV Series)
as
Self / Self - Guest Co-Host
- Nashville Week - Day 3 (2022) - Self
- ET Halloween Week Finale! (2021) - Self
- ET From the Golden Globes! (2020) - Self
- Talk Show Titans Week - Day 1 (2019) - Self - Guest Co-Host
2023
The Kelly Clarkson Show (TV Series)
as
Self
- Jay Hernandez/Derek Hough (2023) - Self
2023
Today (TV Series)
as
Self - Guest
- Episode dated 17 February 2023 (2023) - Self - Guest
2023
The Tonight Show Starring Jimmy Fallon (TV Series)
as
Self
- Travis Kelce/Jay Hernandez/Samara Joy (2023) - Self
2018
The Talk (TV Series)
as
Self
- Jay Hernandez/Food Face-Off: Indianapolis vs. Key West (2022) - Self
- Jay Hernandez/Lucas Till/Ree Drummond (2020) - Self
- Jay Hernandez/Pat Harvey (2020) - Self
- Marie Osmond/Carnie Wilson/Jay Hernandez (2019) - Self
- Valerie Bertinelli/Jay Hernandez/Ellen K (2018) - Self
2018
The Late Late Show with James Corden (TV Series)
as
Self
- Trevor Noah/Jake Johnson (2022) - Self
- Tiffany Haddish/Jay Hernandez/Tori Kelly (2018) - Self
2020
TigerBelly (TV Series)
as
Self - Guest
- The Hawaii Episode with Jay Hernandez and Perdita Weeks (2020) - Self - Guest
2020
The Late Show with Stephen Colbert (TV Series)
as
Self - Guest
- Antonio Banderas/Jay Hernandez/Coyote Peterson (2020) - Self - Guest
2020
Live with Kelly and Mark (TV Series)
as
Self
- Selena Gomez/Jay Hernandez (2020) - Self
2019
54th Annual Academy of Country Music Awards (TV Special)
as
Self - Presenter
2019
Entertainment Tonight Canada (TV Series)
as
Self - 'Magnum P.I.'
- 03-25-2019: Monday (2019) - Self - 'Magnum P.I.'
2018
CBS Fall Preview (TV Short)
as
Self
2018
CTV Big Fall Preview 2018 (TV Special)
as
Self
2016
Task Force X: One Team, One Mission (Video documentary short)
as
Self
2016
IMDb First Credit (TV Series)
as
Self
- 'Suicide Squad' Cast Reveal First Credits (2016) - Self
2016
Made in Hollywood (TV Series)
as
Self
- Suicide Squad/Don't Think Twice/Amateur Night (2016) - Self
2016
The Noite com Danilo Gentili (TV Series)
as
Self
- Cellbit (2016) - Self
2008
Up Close with Carrie Keagan (TV Series)
as
Self
- Episode dated 5 August 2016 (2016) - Self
- Episode dated 26 August 2010 (2010) - Self
- Episode dated 11 December 2008 (2008) - Self
2016
Good Morning America (TV Series)
as
Self
- Episode dated 1 August 2016 (2016) - Self
2016
WGN Morning News (TV Series)
as
Self
- Episode dated 1 August 2016 (2016) - Self
2016
Access Daily (TV Series)
as
Self
- Episode dated 26 July 2016 (2016) - Self
2016
Conan (TV Series)
as
Self - Guest
- The Cast of 'Suicide Squad' (2016) - Self - Guest
2014
The Queen Latifah Show (TV Series)
as
Self
- Actress Virgina Madsen and "Gang Related's" Jay Hernandez. Plus, Mexican Recipes with Celebrity Chef Marcela Vallodolid! (2014) - Self
2012
Saw - La mécanique de l'extrême (Documentary)
2011
Executing the Heist: The Making of 'Takers' (Video documentary short)
as
Self
2011
Takers: Take Action! (Video documentary short)
as
Self
2010
ES.TV HD (TV Series)
as
Self
- Episode dated 30 September 2010 (2010) - Self
2009
Welcome to Lakeview Terrace: Behind the Scenes (Video documentary short)
as
Self
2009
A Light in the Darkness (Video documentary short)
as
Self
2009
Locked In: The Making of 'Quarantine' (Video documentary short)
as
Self
2007
Hostel Part II: The Next Level (Video documentary short)
as
Self
2007
2007 ALMA Awards (TV Special)
as
Self
2006
The Making of 'World Trade Center' (Video documentary)
as
Self
2006
Scream Awards 2006 (TV Special)
as
Self
2006
2006 ALMA Awards (TV Special)
as
Self
2006
The Drop (TV Series)
as
Self
- Episode #3.30 (2006) - Self
2006
Hostel Dissected (Video documentary)
as
Self
2006
Last Call with Carson Daly (TV Series)
as
Self
- Episode dated 20 January 2006 (2006) - Self
2005
Carlito's Way: Rise to Power - Making of Documentary (Video documentary short)
as
Self
2004
Tinseltown TV (TV Series)
as
Self
- Episode dated 24 January 2004 (2004) - Self
2004
The Sharon Osbourne Show (TV Series)
as
Self
- Episode dated 12 January 2004 (2004) - Self
2002
2002 ALMA Awards (TV Special)
as
Self
Archive Footage
2018
Entertainment Tonight (TV Series)
as
Self
- Episode #42.138 (2023) - Self
- Episode #42.48 (2022) - Self
- Episode #41.180 (2022) - Self
- Episode #38.12 (2018) - Self
- Episode #37.307 (2018) - Self
- Episode #37.270 (2018) - Self
2006
Going to Pieces: The Rise and Fall of the Slasher Film (Documentary)
as
Self
References
Jay Hernandez Wikipedia
(Text) CC BY-SA