Years active

1999–present

Spouse

Courtney Ford (m. 2007)




Full Name

Brandon James Routh

Born

October 9, 1979 (age 36) (

1979-10-09

)

Norwalk, Iowa, United States

Other names

Brandon "B.J." Routh B.J. Routh

Movies and TV shows

Superman Returns, Arrow, Scott Pilgrim vs the World, Dylan Dog: Dead of Night, Chuck




Similar People

Courtney Ford, Christopher Reeve, Henry Cavill, John Barrowman, Caity Lotz




Profiles



Podcast 162 biohacking live w superman brandon routh hacking hollywood avoiding kryptonite
Brandon James Routh (born October 9, 1979) is an American actor and former fashion model. He grew up in Iowa before moving to Los Angeles to pursue an acting career, and subsequently appeared on multiple television series throughout the early 2000s. In 2006, he gained greater recognition for his role as the titular superhero of the 2006 film Superman Returns. He also had a recurring role in the TV series Chuck, as Daniel Shaw. Following this, he had notable supporting roles in the films Zack and Miri Make a Porno and Scott Pilgrim vs. the World. In 2010, he portrayed the eponymous protagonist of another comic book film, Dylan Dog: Dead of Night. He is currently portraying another iconic DC superhero, Ray Palmer/The Atom, in CW's superhero TV series Arrow and upcoming Legends of Tomorrow.
Contents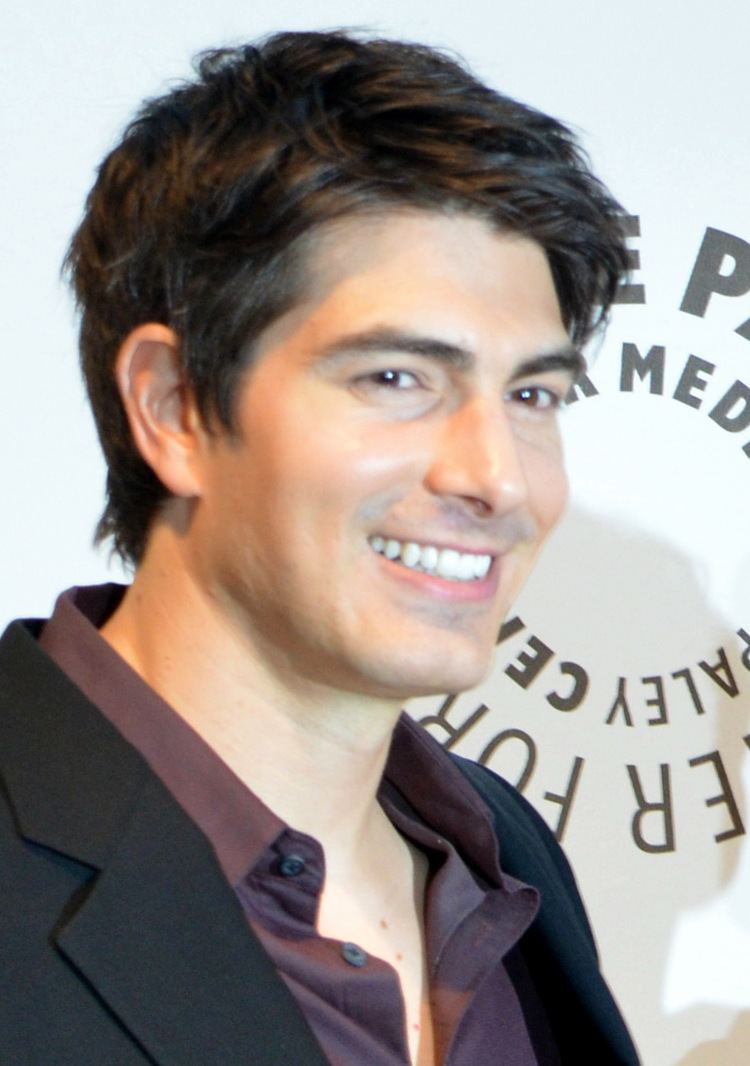 Superman returns 1 5 movie clip plane heroic 2006 hd
Early life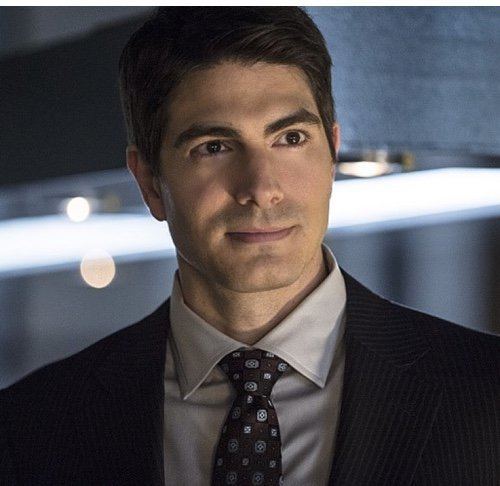 Routh, the third of four children, was born in Norwalk, Iowa, on October 9, 1979, the son of Catherine LaVonne (nee Lear), a teacher, and Ronald Wayne Routh, a carpenter. Routh was raised in a Methodist family, and has English, Scottish, German, and distant Dutch, ancestry. Routh grew up in Norwalk, approximately 100 miles (160 km) south of Woolstock, the hometown of George Reeves, the first actor to play Superman on television. During his childhood, Routh thought a full-time acting career was unrealistic, citing his small-town background. In his spare time, he played the trumpet and the piano. Routh attended Norwalk High School, where he played sports and participated in music and theatre. He has described himself as a "momma's boy" and not "the most popular kid" during his school years. Routh has also noted that during his younger years, he was fond of the Superman films and comic books.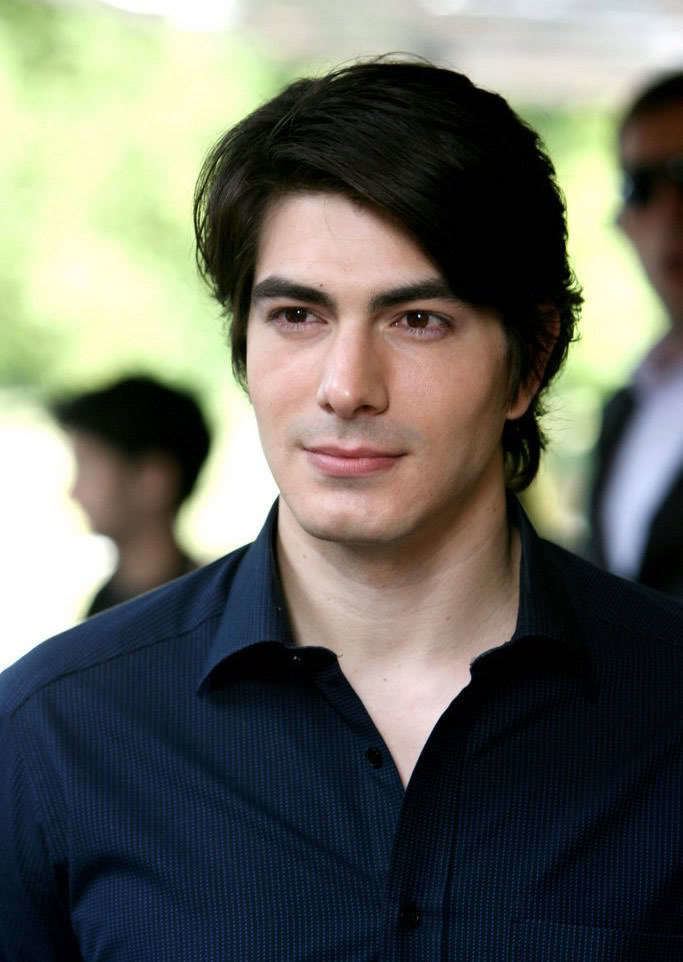 Routh attended the University of Iowa for a year, aspiring to be a writer. During this time, he modelled and acted in order to earn his tuition fee. Routh has said he was often told that he bore a physical resemblance to Christopher Reeve, who had previously portrayed Superman in a film series. His former manager signed him on because of the resemblance, telling him that he thought Routh would be cast as Superman if there was another film in the series.
Early career
In 1999, Routh left the University and moved to Manhattan and then Los Angeles, where he pursued a full-time acting career, first appearing as an extra in Christina Aguilera's music video for "What a Girl Wants". He was cast in his first acting role in 1999, in an episode of the short-lived ABC television series, Odd Man Out. In 2000, he had a four-episode role on the third season of MTV's nighttime soap opera, Undressed. Routh subsequently appeared on the WB's Gilmore Girls (in a February 2001 episode, "Concert Interupptus", playing an attendee of a Bangles concert), and earned steady work on the soap opera One Life to Live, playing Seth Anderson from May 23, 2001 until April 17, 2002.
Superman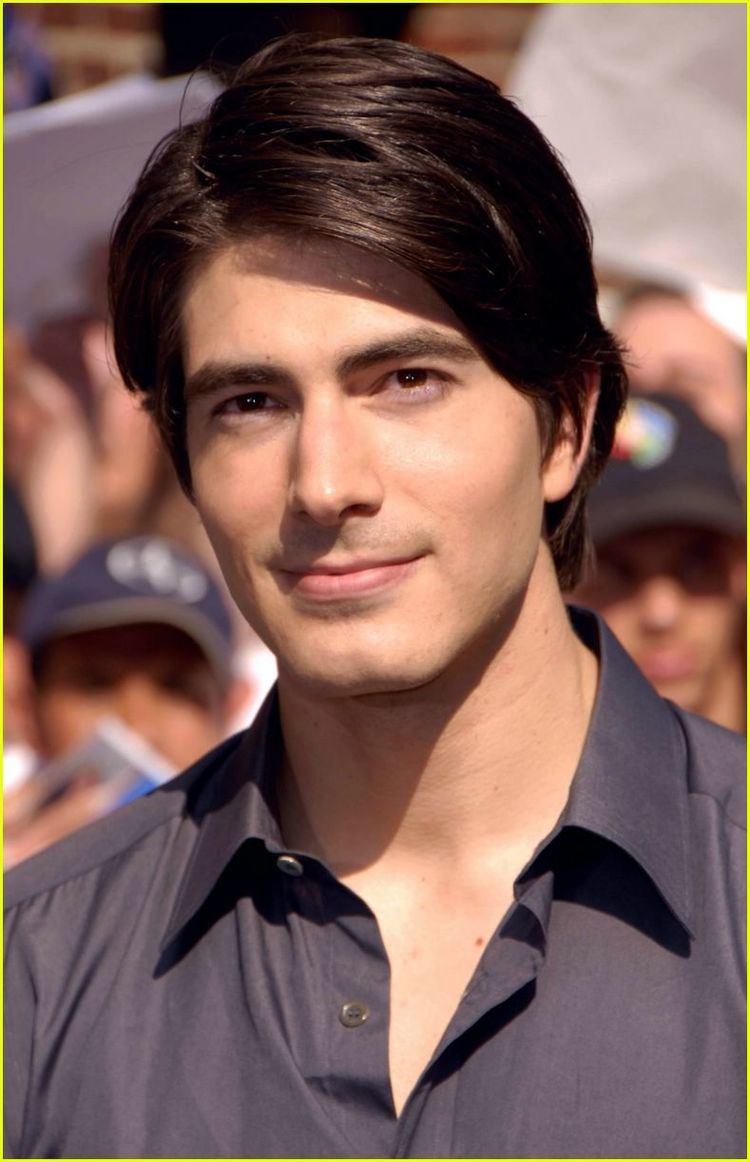 Prior to Routh's casting as Superman in the film Superman Returns, Warner Bros. had spent over a decade developing a plan to relaunch the franchise entitled Superman Flyby, with possible stars including name actors Nicolas Cage, Josh Hartnett, Brendan Fraser, Paul Walker, Henry Cavill, who eventually became Superman in 2013's Man of Steel, and is set to reprise the role in 2016's Batman v. Superman: Dawn of Justice, James Marsden, Ashton Kutcher, Keanu Reeves, Will Smith and James Caviezel and planned directors including Tim Burton, Wolfgang Petersen, McG, Brett Ratner and Shekhar Kapur. When director Bryan Singer came aboard the project, however, he insisted an unknown actor be cast in the part, in the tradition of the casting of the best-known film Superman, Christopher Reeve.
Routh, then 24, had previously already auditioned for director McG and was spotted by Singer after he viewed Routh's videotaped audition. Singer, who since noted Routh as being the embodiment of "our collective memory of Superman," was impressed by his resemblance to the comic book icon and found the actor's humble Mid-western roots perfect for the role, as well as his "combination of vulnerability and confidence" Singer said reminded him of Christopher Reeve. Singer decided to cast Routh after the two met on August 13, 2004, but did not tell Routh until two months later, when Routh's casting was announced in October 2004, making him an "instant celebrity". Before filming began, Routh bulked up for the role, gaining 22 pounds to reach a high of 218 pounds. Filming for Superman Returns began in Sydney in February 2005. The film was released in the U.S. on June 28, 2006 and impressed critics, but was a box-office disappointment, grossing only $200 million in the US compared to its estimated budget of $270 million. Routh was signed on to appear in two potential sequels to the film, but due to low box office results it never happened.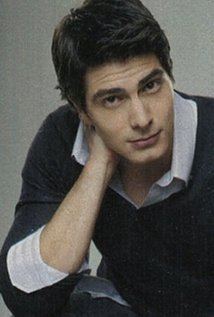 Routh has commented he feared his performance would too closely resemble that of Christopher Reeve. Routh has said that he hopes to "remind people of Christopher while at the same time making them feel like they're seeing a totally new Superman." Reviews of Routh's performance were generally positive, with Newsweek noting he "effortlessly lays claim to the iconic role." On the other hand, film critic Roger Ebert noted that he thinks "Routh lacks charisma as Superman, and I suppose as Clark Kent, he isn't supposed to have any."
At the 2006 Spike TV Awards, Routh won the award of "Best Superhero" as Superman in Superman Returns, beating out among others, Hugh Jackman as Wolverine.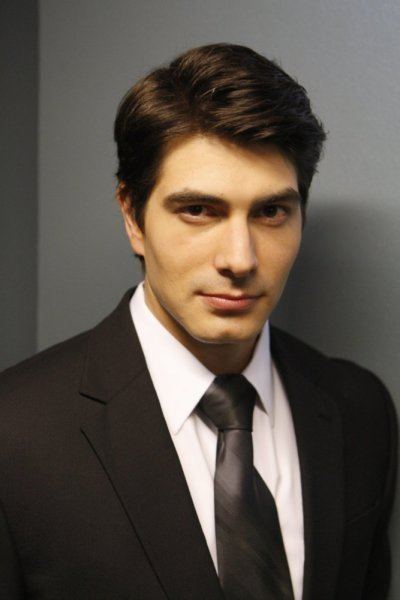 In August 2008, Warner Bros. officially announced they intended to reboot the Superman franchise. Routh was still set to reprise the role, according to DC Comics president Paul Levitz. In 2009, however, Routh's contract to play Superman in another film expired, but he says he would like to return if given the chance. However, British actor Henry Cavill was cast to play Superman in the reboot of the series, Man of Steel.
Subsequent projects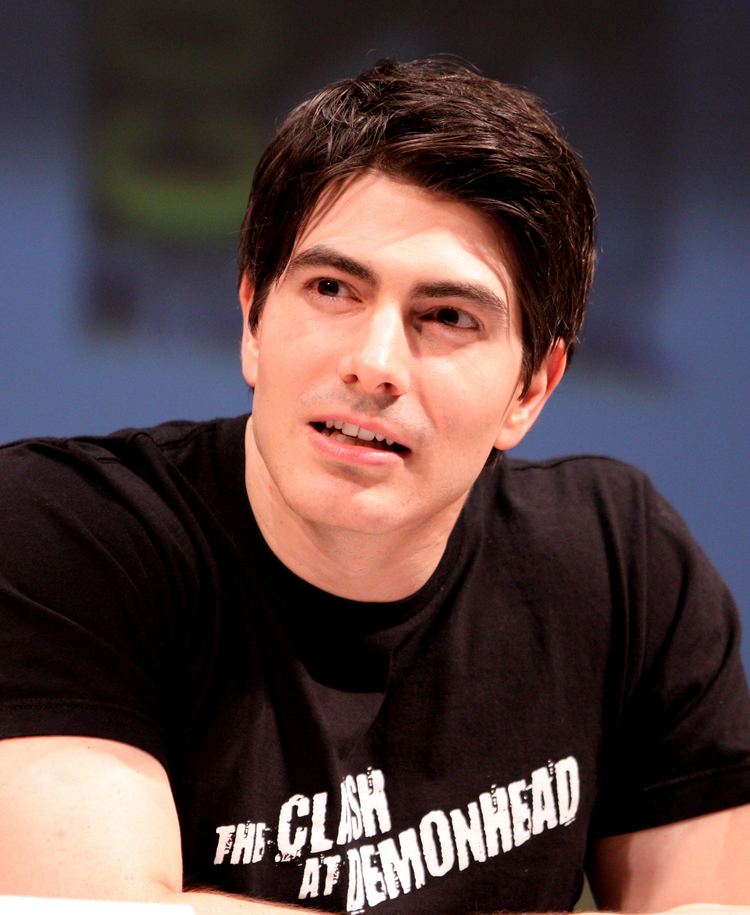 After the release of Superman Returns, Routh signed on to play CIA agent John Clark in Without Remorse under the direction of John Singleton with a screenplay by Stuart Beattie. Routh would be the third actor to portray the character after Willem Dafoe and Liev Schreiber. The film was intended for a late-2007/early-2008 release. However, Paramount Pictures recently put the film into turnaround. Routh's future participation on the project is unknown.
Routh appeared in the ensemble film Life is Hot in Cracktown and the independent drama Fling (formerly titled Lie to Me), co-starring his wife Courtney Ford.
Routh was signed to star in The Informers, a film based on the Bret Easton Ellis novel of the same name. He joins Kim Basinger, Amber Heard, and Billy Bob Thornton, but his scenes ended up scrapped with the decision to excise the "vampire" subplot from the film entirely.
At Comic Con 2008, it was revealed Routh was to have a cameo in the Kevin Smith comedy Zack and Miri Make a Porno and would serve as a judge on Platinum Studios' 2008 Comic Book Challenge. In addition, he has a cameo where he plays himself in the Bollywood film Kambakkht Ishq.
In January 2009, Routh was officially cast to play Todd Ingram in Scott Pilgrim vs. the World, based on the Scott Pilgrim series by Canadian artist Bryan Lee O'Malley. His character is an arrogant, narcissistic bass player who derives psychic powers from his vegan lifestyle, and is the third of the seven Evil Exes the title character must fight.
Routh plays Daniel Shaw in season 3 of spy series Chuck, in a recurring, supporting role. He again played this character in the shows fifth season.
He portrayed Dylan Dog in the 2011 film Dylan Dog - Dead of Night. The movie is based on the Italian comic series created by Tiziano Sclavi.
On February 22, 2012, it was announced that Routh had been cast in David Kohan and Max Mutchnick's (the creators of Will & Grace), new CBS half-hour, multicamera comedy pilot, Partners. He played Michael Urie's character's steady partner, alongside David Krumholtz and his Table for Three co-star Sophia Bush.
In 2013, Routh voiced David "Hesh" Walker in the video game Call of Duty: Ghosts. Routh has since been signed up for appearance in Television, with one episode of The Millers and multiple episodes of Chosen and Enlisted in 2014.
Arrow
On July 7, 2014, it was reported that Routh would once again play a superhero for DC Comics as Ray Palmer/The Atom on The CW's Arrow. He is a recurring character throughout the show's third season, which premiered October 8, 2014.
In January 2015, Arrow's co-creator and executive producer Greg Berlanti stated that they were in the midst of "very early" preliminary talks for an additional spin-off series centered around Ray Palmer/The Atom.
In February 2015, it was announced that a spin-off was in development that would co-star Routh as The Atom; along with Wentworth Miller, Victor Garber and Caity Lotz.
Personal life
On August 23, 2006, Brandon became engaged to his girlfriend of three years, actress Courtney Ford; the couple married on November 24, 2007, at the El Capitan Ranch in Santa Barbara. In March 2012, Routh and Ford announced that they were expecting their first child in the summer of 2012. On August 10, 2012, the couple welcomed a son, Leo James.
Routh knew actor Kal Penn, a co-star in Superman Returns, for several years during the time he lived in Los Angeles. Routh and Penn were both also featured in The Lonely Island's Awesometown MTV pilot music video "The Avon Lady".
Routh's sister, Sara, has a musical track entitled "You're Never Gone" on Sound of Superman, the companion soundtrack of the film. Routh is a fan and player of the video game World of Warcraft. During the 2008 Presidential Election, Routh spoke at an Iowa rally in support of Democratic candidate Barack Obama.
Music videos
Christina Aguilera's "What a Girl Wants" (1999)
The Lonely Island's "Part 1: The Avon Lady" (2006)
Filmography
Actor
-
Untitled Scott Pilgrim anime series (TV Series) (filming)
as
Todd Ingram
- Episode #1.1 - Todd Ingram (voice)
-
Out of Order! (post-production)
as
John Slater
2023
Magic: The Gathering (TV Series) (post-production)
as
Gideon Jura
- Episode #1.1 (2023) - Gideon Jura (voice)
-
The Redeemer (completed)
2023
Quantum Leap (TV Series)
as
XO Alexander Augustine
- S.O.S. (2023) - XO Alexander Augustine
2015
The Flash (TV Series)
as
Ray Palmer / The Atom / Superman
- The Man in the Yellow Tie (2022) - Ray Palmer
- Armageddon, Part 1 (2021) - Ray Palmer / The Atom
- Crisis on Infinite Earths: Part Three (2019) - Ray Palmer / Superman
- Invasion! (2016) - Ray Palmer / The Atom
- All Star Team Up (2015) - Ray Palmer / The Atom
2021
With Love (TV Series)
as
Leo
- Valentine's Day (2021) - Leo
- New Year's Eve (2021) - Leo
2021
The Nine Kittens of Christmas (TV Movie)
as
Zachary Stone
2016
DC's Legends of Tomorrow (TV Series)
as
Ray Palmer / The Atom / Atom / ...
- wvrdr_error_100 not found (2021) - Ray Palmer / Atom
- Romeo V. Juliet: Dawn of Justness (2020) - Ray Palmer / The Atom
- Mr. Parker's Cul-De-Sac (2020) - Ray Palmer
- Mortal Khanbat (2020) - Ray Palmer
- A Head of Her Time (2020) - Ray Palmer
- Slay Anything (2020) - Ray Palmer
- Miss Me, Kiss Me, Love Me (2020) - Ray Palmer
- Meet the Legends (2020) - Ray Palmer / The Atom
- Crisis on Infinite Earths: Part Five (2020) - Ray Palmer / The Atom
- Hey, World! (2019) - Ray Palmer
- Terms of Service (2019) - Ray Palmer
- Nip/Stuck (2019) - Neron
- Egg MacGuffin (2019) - Ray Palmer
- The Eggplant, the Witch & the Wardrobe (2019) - Ray Palmer / The Atom
- Séance and Sensibility (2019) - Ray Palmer
- The Getaway (2019) - Ray Palmer / The Atom
- Lucha de Apuestas (2019) - Ray Palmer
- Legends of To-Meow-Meow (2018) - Ray Palmer
- Hell No, Dolly! (2018) - Ray Palmer
- Tender Is the Nate (2018) - Ray Palmer / The Atom
- Tagumo Attacks!!! (2018) - Ray Palmer
- Wet Hot American Bummer (2018) - Ray Palmer
- Dancing Queen (2018) - Ray Palmer / The Atom
- Witch Hunt (2018) - Ray Palmer / The Atom
- The Virgin Gary (2018) - Ray Palmer / The Atom
- The Good, the Bad and the Cuddly (2018) - Ray Palmer
- Guest Starring John Noble (2018) - Ray Palmer
- I, Ava (2018) - Ray Palmer
- Necromancing the Stone (2018) - Ray Palmer
- Amazing Grace (2018) - Ray Palmer
- No Country for Old Dads (2018) - Ray Palmer / The Atom
- The Curse of the Earth Totem (2018) - Ray Palmer
- Here I Go Again (2018) - Ray Palmer / The Atom
- Daddy Darhkest (2018) - Ray Palmer
- Beebo the God of War (2017) - Ray Palmer / The Atom
- Crisis on Earth-X, Part 4 (2017) - Ray Palmer / The Atom
- Welcome to the Jungle (2017) - Ray Palmer
- Helen Hunt (2017) - Ray Palmer / The Atom
- Return of the Mack (2017) - Ray Palmer
- Phone Home (2017) - Ray Palmer / The Atom
- Zari (2017) - Ray Palmer / The Atom
- Freakshow (2017) - Ray Palmer
- Aruba-Con (2017) - Ray Palmer / The Atom
- Aruba (2017) - Ray Palmer / The Atom
- Doomworld (2017) - Ray Palmer
- Fellowship of the Spear (2017) - Ray Palmer / The Atom
- Moonshot (2017) - Ray Palmer / The Atom
- Land of the Lost (2017) - Ray Palmer / The Atom
- Camelot/3000 (2017) - Ray Palmer
- Turncoat (2017) - Ray Palmer / The Atom
- The Legion of Doom (2017) - Ray Palmer
- Raiders of the Lost Art (2017) - Ray Palmer / The Atom
- The Chicago Way (2016) - Ray Palmer / The Atom
- Invasion! (2016) - Ray Palmer / The Atom
- Outlaw Country (2016) - Ray Palmer
- Compromised (2016) - Ray Palmer
- Abominations (2016) - Ray Palmer
- Shogun (2016) - Ray Palmer / The Atom
- The Justice Society of America (2016) - Ray Palmer / The Atom
- Out of Time (2016) - Ray Palmer / The Atom
- Legendary (2016) - Ray Palmer / The Atom
- Destiny (2016) - Ray Palmer / The Atom
- River of Time (2016) - Ray Palmer / The Atom
- Leviathan (2016) - Ray Palmer / The Atom
- Last Refuge (2016) - Ray Palmer / The Atom
- The Magnificent Eight (2016) - Ray Palmer / The Atom
- Progeny (2016) - Ray Palmer / The Atom
- Left Behind (2016) - Ray Palmer / The Atom
- Night of the Hawk (2016) - Ray Palmer / The Atom
- Marooned (2016) - Ray Palmer / The Atom
- Star City 2046 (2016) - Ray Palmer / The Atom
- Fail-Safe (2016) - Ray Palmer
- White Knights (2016) - Ray Palmer
- Blood Ties (2016) - Ray Palmer / The Atom
- Pilot, Part 2 (2016) - Ray Palmer / The Atom
- Pilot, Part 1 (2016) - Ray Palmer / The Atom
2021
The Rookie (TV Series)
as
Doug Stanton
- Triple Duty (2021) - Doug Stanton
- Lockdown (2021) - Doug Stanton
- Sabotage (2021) - Doug Stanton
- La Fiera (2021) - Doug Stanton
- In Justice (2021) - Doug Stanton
2020
Home Movie: The Princess Bride (TV Mini Series short)
as
Westley / Princess Buttercup
- Chapter Six: The Fire Swamp (2020) - Westley / Princess Buttercup
2020
Anastasia: Once Upon a Time
as
Tsar Nicholas
2014
Arrow (TV Series)
as
Ray Palmer / The Atom
- Crisis on Infinite Earths: Part Four (2020) - Ray Palmer / The Atom
- Invasion! (2016) - Ray Palmer / The Atom
- Brotherhood (2015) - Ray Palmer / The Atom
- Lost Souls (2015) - Ray Palmer
- Haunted (2015) - Ray Palmer (voice)
- My Name Is Oliver Queen (2015) - Ray Palmer
- This Is Your Sword (2015) - Ray Palmer / The Atom
- The Fallen (2015) - Ray Palmer
- Broken Arrow (2015) - Ray Palmer / The Atom
- Public Enemy (2015) - Ray Palmer
- Suicidal Tendencies (2015) - Ray Palmer / The Atom
- The Offer (2015) - Ray Palmer
- Nanda Parbat (2015) - Ray Palmer / The Atom
- Midnight City (2015) - Ray Palmer
- Left Behind (2015) - Ray Palmer
- The Climb (2014) - Ray Palmer
- Draw Back Your Bow (2014) - Ray Palmer
- The Secret Origin of Felicity Smoak (2014) - Ray Palmer
- Corto Maltese (2014) - Ray Palmer
- Sara (2014) - Ray Palmer
- The Calm (2014) - Ray Palmer
2019
Batwoman (TV Series)
as
Ray Palmer / Clark Kent (Earth-96) / Superman (Earth-96)
- Crisis on Infinite Earths: Part Two (2019) - Ray Palmer / Clark Kent (Earth-96) / Superman (Earth-96)
2019
Supergirl (TV Series)
as
Ray Palmer / The Atom
- Crisis on Infinite Earths: Part One (2019) - Ray Palmer / The Atom
2019
Are You Afraid of the Dark? (TV Series)
as
Gavin's Dad
- Part Two: Opening Night (2019) - Gavin's Dad (uncredited)
2019
Black-ish (TV Series)
as
Banner Copeland
- Is It Desert or Dessert? (2019) - Banner Copeland
2018
Magic: The Gathering Arena (Video Game)
as
Ral Zarek (voice)
2018
Lego DC Super-Villains (Video Game)
as
Shazam / The Atom (TV Heroes) (voice)
2017
Vixen: The Movie (Video)
as
The Atom (voice)
2016
Vixen (TV Series short)
as
The Atom
- Episode #2.6 (2016) - The Atom (voice)
- Episode #2.5 (2016) - The Atom (voice)
- Episode #2.4 (2016) - The Atom (voice)
2016
Superhero Fight Club 2.0 (Video short)
as
The Atom
2016
Lady Dynamite (TV Series)
as
Jack
- Jack and Diane (2016) - Jack
2016
Lost in the Pacific
as
Mike
2015
Broken People (TV Mini Series)
as
Slice
- Sick & Jaunty (2015) - Slice
- Smoking (2015) - Slice
2015
Superhero Fight Club (TV Short)
as
The Atom
2015
Impress Me (TV Series)
as
Officer Moore
- The Greater Danger (2015) - Officer Moore
2014
The Nine Lives of Christmas (TV Movie)
as
Zachary Stone
2014
The Exes (TV Series)
as
Steve
- The Devil Wears Hanes (2014) - Steve
- Starting Over (2014) - Steve
2014
Enlisted (TV Series)
as
Brandon Stone
- Army Men (2014) - Brandon Stone
- Homecoming (2014) - Brandon Stone
2013
Chosen (TV Series)
as
Max Gregory
- The Hatchet (2014) - Max Gregory
- Dirty Hands (2014) - Max Gregory
- Protect Your Own (2013) - Max Gregory
- Collision Course (2013) - Max Gregory (voice, uncredited)
- Right at Your Door (2013) - Max Gregory
- Second Chances (2013) - Max Gregory
2014
Missing William
as
James Anderson
2014
The Millers (TV Series)
as
Officer Dixon
- Carol's Surprise (2014) - Officer Dixon
2013
Call of Duty: Ghosts (Video Game)
as
David 'Hesh' Walker (voice)
2013
The Daly Show (TV Series)
as
Brandon
- The Daly Supermen (2013) - Brandon
2012
Partners (TV Series)
as
Wyatt Plank
- Sperm und Drang (2013) - Wyatt Plank
- The Archies (2013) - Wyatt Plank
- Straight Man's Best Friend (2013) - Wyatt Plank
- Troubled Waters (2013) - Wyatt Plank
- My Best Friend's Wedding Ring (2013) - Wyatt Plank
- Two Nines and a Pair of Queens (2013) - Wyatt Plank
- Pretty Funny (2012) - Wyatt Plank
- Temporary Insanity (2012) - Wyatt Plank
- 2 Broke Guys (2012) - Wyatt Plank
- The Key (2012) - Wyatt Plank
- The Jeter Exception (2012) - Wyatt Plank
- Chicken & Stuffing (2012) - Wyatt Plank
- Pilot (2012) - Wyatt Plank
2013
Newsreaders (TV Series)
as
Miles Van Cleef
- Hedge Fun (2013) - Miles Van Cleef
2012
Crooked Arrows
as
Joe Logan
2011
Number Nine (Short)
as
John
2010
Chuck (TV Series)
as
Daniel Shaw
- Chuck Versus the Santa Suit (2011) - Daniel Shaw
- Chuck Versus the Subway (2010) - Daniel Shaw
- Chuck Versus the Ring: Part II (2010) - Daniel Shaw
- Chuck Versus the Tooth (2010) - Daniel Shaw
- Chuck Versus the Other Guy (2010) - Daniel Shaw
- Chuck Versus the American Hero (2010) - Daniel Shaw
- Chuck Versus the Final Exam (2010) - Daniel Shaw
- Chuck Versus the Beard (2010) - Daniel Shaw
- Chuck Versus the Fake Name (2010) - Daniel Shaw
- Chuck Versus the Mask (2010) - Daniel Shaw
- Chuck Versus First Class (2010) - Daniel Shaw
- Chuck Versus Operation Awesome (2010) - Daniel Shaw
2011
Cost of Living (Short)
as
Silas
2011
The Last Pizza Commercial (Short)
as
Marc Thomas
2010
Dylan Dog: Dead of Night
as
Dylan
2010
In Security (TV Movie)
2010
Brie Larson: Black Sheep (Music Video)
as
Todd Ingram
2010
Scott Pilgrim vs. the World
as
Todd Ingram
2010
Miss Nobody
as
Milo Beeber
2010
Unthinkable
as
Agent D.J. Jackson
2009
Twilight Cycles (Video short)
as
Edward
2009
Kambakkht Ishq
as
Brandon Routh
2009
Life Is Hot in Cracktown
as
Sizemore
2009
Table for Three
as
Scott Teller
2008
Zack and Miri Make a Porno
as
Bobby Long
2008
Fear Itself (TV Series)
as
Bobby
- Community (2008) - Bobby
2006
Superman Returns (Video Game)
as
Superman / Clark Kent (voice)
2006
The Batman (TV Series)
as
John Marlowe / Everywhere Man
- The Everywhere Man (2006) - John Marlowe / Everywhere Man (voice)
2006
Superman Returns
as
Clark Kent / Superman
2005
Awesometown (TV Short)
as
Officer Dino Wong
2004
Oliver Beene (TV Series)
as
Brian
- Dibs (2004) - Brian
2004
Will & Grace (TV Series)
as
Sebastian
- A Gay/December Romance (2004) - Sebastian
2003
Cold Case (TV Series)
as
Henry Phillips (1964)
- A Time to Hate (2003) - Henry Phillips (1964)
2001
One Life to Live (TV Series)
as
Seth Anderson
- Episode #1.9000 (2002) - Seth Anderson
- Episode #1.8988 (2001) - Seth Anderson
2001
Gilmore Girls (TV Series)
as
Jess
- Concert Interruptus (2001) - Jess (as Brandon 'BJ' Routh)
2000
Undressed (TV Series)
as
Wade
- Episode #3.8 (2000) - Wade
- Episode #3.7 (2000) - Wade
- Episode #3.6 (2000) - Wade
- Episode #3.5 (2000) - Wade
1999
Christina Aguilera: What a Girl Wants (Music Video)
as
Lover
1999
Odd Man Out (TV Series)
as
Connor
- You've Got Female (1999) - Connor (as B.J. Routh)
Producer
Thanks
2018
Candy Jar (special thanks)
2011
On the Pool Patio with Ilya Salkind (Documentary) (thanks)
2009
Popcorn Porn: Watching 'Zack and Miri Make a Porno' (Video documentary) (the producers wish to thank)
Self
2020
Inside of You with Michael Rosenbaum (Podcast Series)
as
Self
- Superman Returns Brandon Routh- Returns (2021) - Self
- Brandon Routh (2020) - Self
2021
Slugfest (TV Series documentary)
as
Joe Simon
- Nazis are Bad (2021) - Joe Simon
2020
Scott Pilgrim vs. the World Water Crisis (Video)
as
Self - Todd Ingrim / Lollipop Hipster / Elevator Hipster
2020
Crisis Past and Present: Superman vs. Superman (Video short)
as
Self
2020
EW Reunites (TV Series documentary)
as
Self - Daniel Shaw
- Chuck (2020) - Self - Daniel Shaw
2006
Live with Kelly and Mark (TV Series)
as
Self
- Jan-NEW-ary 2020: Tony Goldwyn/Brandon Routh (2020) - Self
- Tony Goldwyn/Brandon Routh (2019) - Self
- Episode dated 27 June 2006 (2006) - Self
2018
The New Release Wednesday Show (TV Series)
as
Self
- NRW Interview: Brandon Routh (DC in DC 2018) (2018) - Self
2017
CTV's Big Fall Preview 2017 (TV Special)
as
Self
2017
BuzzFeed Celeb (TV Series)
as
Self
- Stars Of "Arrow" and "The Flash" Play Would You Rather?: Superhero Edition (2017) - Self
2017
The CW Superhero Documentary (Documentary short)
as
Self
2014
TableTop (TV Series)
as
Self - Guest
- Dragon Farkle (2017) - Self - Guest
- Fortune and Glory (2014) - Self - Guest
2016
Today (TV Series)
as
Self - Guest
- Episode dated 20 May 2016 (2016) - Self - Guest
2016
Hollywood Game Night (TV Series)
as
Self - Celebrity Player
- If It Ain't Burke, Don't Fix It (2016) - Self - Celebrity Player
2016
The Real (TV Series)
as
Self
- Brandon Routh/That's What She Said/Your Real Story/Winter Workout Wear (2016) - Self
2015
All Access Pass (TV Series)
as
Self
- Brandon Routh - Wizard World Comic Con Des Moines (2015) - Self
2015
IMDb: What to Watch (TV Series documentary)
as
Self
- Arrow (2015) - Self
2015
The Adventures of Ravi (TV Series)
as
Self
2012
The Talk (TV Series)
as
Self - Guest
- Episode dated 1 November 2012 (2012) - Self - Guest
2011
Sidewalks Entertainment (TV Series)
as
Self
- Hanna, Dylan Dog, & Super (2011) - Self
2011
Up Close with Carrie Keagan (TV Series)
as
Self
- Episode dated 28 April 2011 (2011) - Self
2011
This Week in Horror (TV Series)
as
Self - Guest
- The Easter Dead (2011) - Self - Guest
2010
Janela Indiscreta (TV Series)
as
Self
- Episode #1.42 (2010) - Self
2010
Chuck Fu and Dim Sum (Video documentary short)
as
Self - 'Shaw'
2010
Scott Pilgrim vs. The World vs. Funny or Die (Video short)
as
Self
2010
Made in Hollywood (TV Series)
as
Self
- Episode #5.33 (2010) - Self
2009
TMZ on TV (TV Series)
as
Self
- Episode dated 1 October 2009 (2009) - Self
2009
Three's a Crowd (Video documentary short)
as
Self
2009
Money Shots (Video)
as
Self
2007
Entertainment Tonight (TV Series)
as
Self
- Episode dated 4 February 2009 (2009) - Self
- Episode dated 3 July 2008 (2008) - Self
- Episode dated 26 November 2007 (2007) - Self
2009
Popcorn Porn: Watching 'Zack and Miri Make a Porno' (Video documentary)
as
Self - Actor
2006
Corazón de... (TV Series)
as
Self
- Episode dated 5 July 2007 (2007) - Self
- Episode dated 17 November 2006 (2006) - Self
- Episode dated 12 July 2006 (2006) - Self
- Episode dated 11 July 2006 (2006) - Self
2007
07 Spaceys (TV Movie)
as
Self
2006
Bryan's Journals (Video documentary)
as
Self
2006
Making the Movie (TV Series documentary)
as
Self
- Superman Returns (2006) - Self
2006
Requiem for Krypton: Making 'Superman Returns' (Video documentary)
as
Self
2006
Scream Awards 2006 (TV Special)
as
Self
2006
The Teen Choice Awards 2006 (TV Special)
as
Self - Presenter
2006
The Young Hollywood Awards (TV Special)
as
Self
2006
The View (TV Series)
as
Self
- Episode dated 3 July 2006 (2006) - Self
2006
The Tonight Show with Jay Leno (TV Series)
as
Self
- Episode #14.127 (2006) - Self
2006
Getaway (TV Series documentary)
as
Self - Celebrity traveller
- Golden Getaway: The Platinum List (2006) - Self - Celebrity traveller
2006
The Science of Superman (TV Movie documentary)
as
Self
2006
At the Movies (TV Series)
as
Self
- Episode #3.20 (2006) - Self
2006
Total Request Live (TV Series)
as
Self
- Episode dated 28 June 2006 (2006) - Self
2006
Superman Returns: Inside the Journey (TV Movie documentary)
as
Self
2006
Back in Blue: The 'Superman Returns' Movie Special (TV Movie documentary)
as
Self
2006
Late Show with David Letterman (TV Series)
as
Self
- Episode dated 20 June 2006 (2006) - Self
2006
HBO First Look (TV Series documentary short)
as
Self
- Superman Returns: The Journey Continues (2006) - Self
2006
HypaSpace (TV Series documentary)
as
Self
- Episode #5.121 (2006) - Self
2006
Look, Up in the Sky! The Amazing Story of Superman (TV Movie documentary)
as
Self
2006
2006 MTV Movie Awards (TV Special)
as
Self - Presenter
2006
The 63rd Annual Golden Globe Awards 2006 (TV Special)
as
Self - Presenter
Archive Footage
2023
Minty Comedic Arts (TV Series)
as
Self
- 10 Things You Didn't Know About Superman Returns (2023) - Self
2020
Supergirl (TV Series)
as
Superman (Earth-96)
- Deus Lex Machina (2020) - Superman (Earth-96) (uncredited)
2017
Extra (TV Series)
as
Self
- Episode #24.68 (2017) - Self
2015
The Flash (TV Series)
as
The Atom
- Fast Enough (2015) - The Atom (uncredited)
2011
The Frollo Show (TV Series)
as
Todd Ingram
- Frollo Saves the World (2011) - Todd Ingram
2010
CR: Superman Returns (Video Game)
as
Clark Kent / Superman
2006
Troldspejlet (TV Series)
as
Self - Actor / Clark Kent / Superman
- Troldspejlet Special: Superman (2006) - Self - Actor / Clark Kent / Superman (uncredited)
2006
Nudes in the News (TV Series)
as
Self
- Show #149 (2006) - Self
2006
The Curse of Superman (TV Movie documentary)
as
Superman / Clark Kent (uncredited)
References
Brandon Routh Wikipedia
(Text) CC BY-SA