Occupation

Actor, director

Years active

1985–present

Website

www.blairunderwood.com

Spouse

Desiree DaCosta (m. 1994)







Full Name

Blair Erwin Underwood

Born

August 25, 1964 (age 51) (

1964-08-25

)

Tacoma, Washington, U.S.

TV shows

Ironside, The Event, Sex and the City, Dirty Sexy Money

Children

Paris Underwood, Blake Underwood, Brielle Underwood

Movies

Madea's Family Reunion, Asunder, Krush Groove, The Art of Getting By, Just Cause




Similar People

Desiree DaCosta, Ming‑Na Wen, Tananarive Due, Rochelle Aytes, Boris Kodjoe
What s the 411tv talking about maya angelou blair underwood stacey dash 50 cent arsenio hall
Blair Erwin Underwood (born August 25, 1964) is an American television, film, and stage actor and director. He played headstrong attorney Jonathan Rollins on the NBC legal drama L.A. Law for seven years. He has received two Golden Globe Award nominations, three NAACP Image Awards and one Grammy Award. In recent years, he has appeared as Andrew Garner on Agents of S.H.I.E.L.D., The New Adventures of Old Christine, Dirty Sexy Money and In Treatment and was in NBC's The Event.
Contents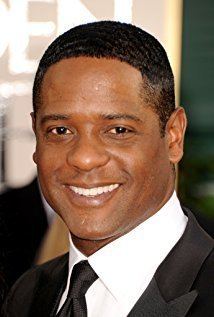 Actor blair underwood leaving today show and posing with fans after promoting the trip to bountiful
Early life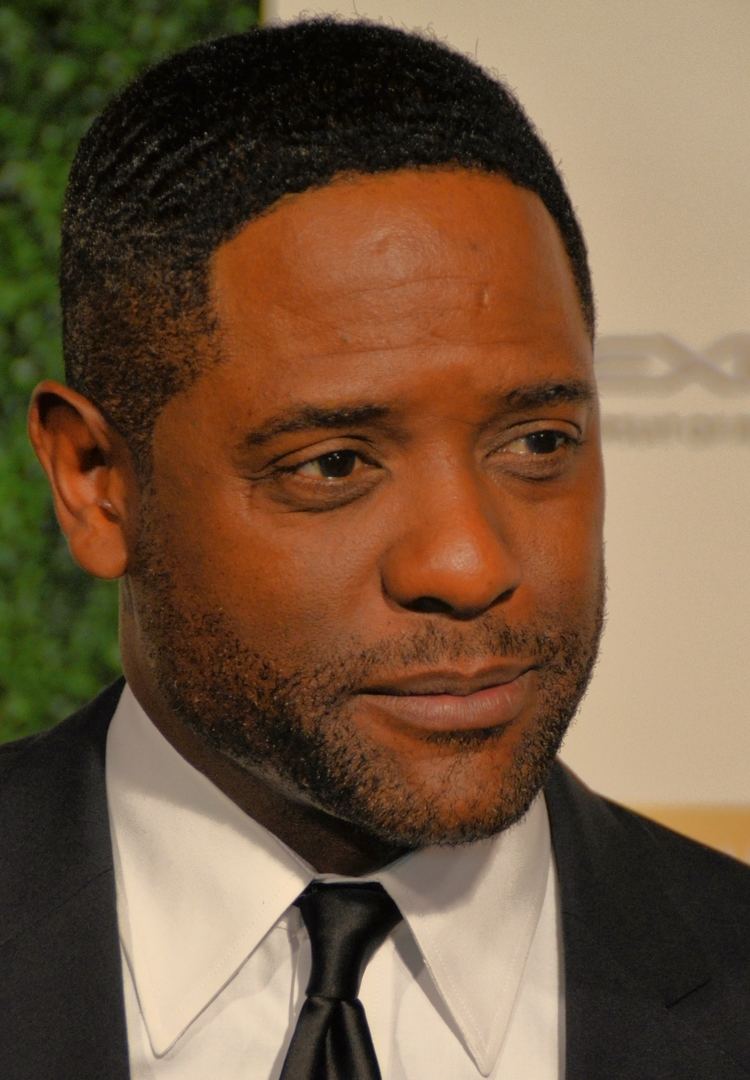 Underwood was born in Tacoma, Washington, the son of Marilyn Ann Scales, an interior decorator, and Frank Eugene Underwood, Sr., a United States Army colonel. Because of his father's military career, Underwood lived on bases and Army Posts in the United States and Stuttgart, Germany, during his childhood. Blair attended Petersburg High School in Petersburg, Virginia. He went on to attend the Carnegie Mellon School of Drama in Pittsburgh, Pennsylvania, and is an honorary member of the Phi Beta Sigma fraternity.
Career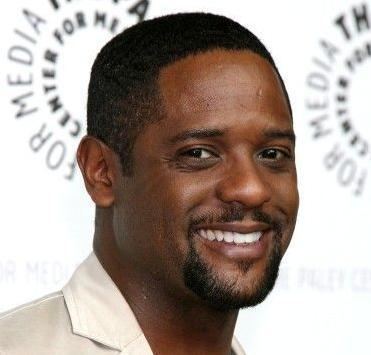 After his film debut, Krush Groove, Underwood's 1985 appearance on The Cosby Show landed him a short stint on the ABC soap opera One Life to Live as Bobby Blue, which eventually led to his performance on the TV series L.A. Law, where he appeared from 1987 to 1994. In 1996 he was featured in the July issue of Playgirl. Blair also appeared in the 1987's TV series 21 Jump Street aside a young Johnny Depp on episode "Gotta Finish the Riff."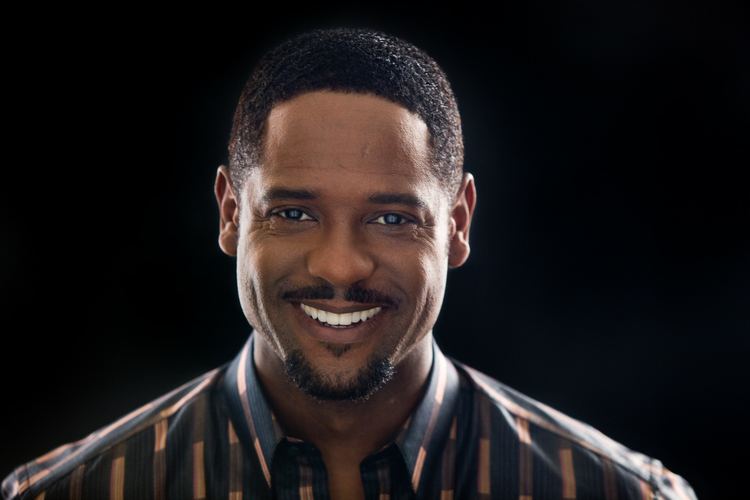 Underwood's film career began with roles in Just Cause (1995), Set It Off (1996) and Deep Impact (1998). He also had a supporting role as a geneticist in Gattaca. In 2000, he played the lead role in the short-lived television series City of Angels. In 2003, he guest starred in four episodes on the HBO series Sex and the City playing Cynthia Nixon's love interest. In 2004, he played the role of Roger De Souza opposite Heather Locklear in NBC's LAX. He gained acclaim as the sexy grade school teacher in the CBS sitcom The New Adventures of Old Christine opposite Julia Louis-Dreyfus for two years. In 2007, he guest starred in an episode of the NBC series Law & Order: Special Victims Unit. He played the character Alex in the first season of the HBO series In Treatment, for which he was nominated for best supporting actor at the 2009 Golden Globes.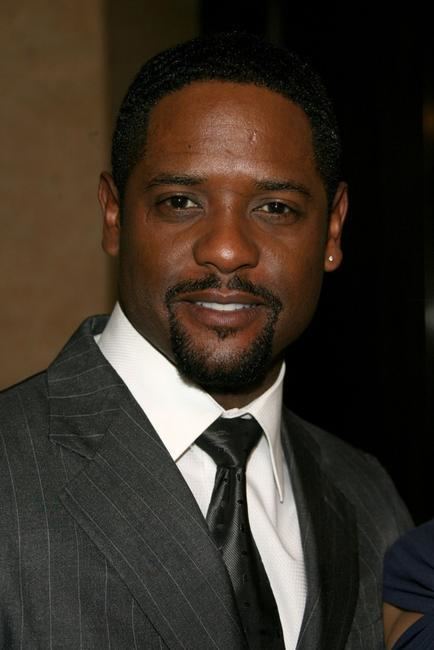 Underwood has received three NAACP Image Awards, for his film work in Rules of Engagement, and his television work in L.A. Law, City of Angels, Murder in Mississippi and Mama Flora's Family. Underwood was voted one of People 's "50 Most Beautiful People" in 2000, and one of TV Guide 's "Most Influential Faces of the 90s". In 2007, Underwood co-authored the novel Casanegra: A Tennyson Hardwick Novel with husband-and-wife team Steven Barnes and Tananarive Due.
In 2010–2011, Underwood portrayed United States President Elias Martinez in the NBC drama series The Event, which premiered in Fall 2010. Underwood portrayed the role of Saint Mark in The Truth & Life Dramatized audio New Testament Bible, a 22-hour, celebrity-voiced, fully dramatized audio New Testament, based on the RSV-CE translation.
In 2012, he played the lead role of Stanley in the Broadway revival of A Streetcar Named Desire.
In 2013, Underwood played the role of Robert Ironside in the remake of the successful 1960's television series, Ironside, made famous by the late Raymond Burr. The show was cancelled after three episodes.
In 2016, Underwood was cast in the ABC thriller series Quantico for the series regular role of CIA Deputy Director, Owen Hall.
Personal life
Underwood is a part of several charitable organizations. He won the 1993 Humanitarian Award for his work with the Los Angeles chapter of the Muscular Dystrophy Association. In 2003, along with Ashley Judd, he served as the spokesperson for YouthAIDS. In addition, he is involved with the AIDS Healthcare Foundation's Blair Underwood Clinic in Washington, DC.
Underwood also appeared in a 2004 public service announcement for The Fulfillment Fund. He is a Trustee for the Robey Theatre Company in Los Angeles, a non-profit theatre group founded by Danny Glover, focusing on plays about the Black experience.
He supported President Barack Obama's candidacy and spoke at campaign rallies for Obama. Underwood got to know Obama while researching his L.A. Law role at Harvard Law School, while Obama was president of the Harvard Law Review.
Underwood's DNA test showed that he is a descendant of the Babungo people of Cameroon. Additional DNA testing and genealogical research revealed that his African ancestry comes from the Bamum, Brong and lgbo ethnic groups of Western Africa. The DNA test also connected Blair to a distant cousin in Babungo, Cameroon.
On September 17, 1994, he married Desiree DaCosta, with whom he has three children, Paris, Brielle, and Blake.
Video games
The Legend of Spyro: Dawn of the Dragon – Hunter
Filmography
Actor
2024
Longlegs (post-production)
-
Viral (completed)
as
Andrew
2023
Three Women (TV Series) (completed)
as
Richard
- Episode #1.1 (2023) - Richard
- Episode #1.10 - Richard
- Episode #1.9 - Richard
- Episode #1.8 - Richard
- Episode #1.7 - Richard
- Episode #1.6 - Richard
- Episode #1.5 - Richard
- Episode #1.4 - Richard
- Episode #1.3 - Richard
- Episode #1.2 - Richard
-
LA Law (TV Series) (announced)
as
Jonathan Rollins
- LA Law - Jonathan Rollins
2021
Love Life (TV Series)
as
Leon Hines
- Suzanné Hayward & Leon Hines (2021) - Leon Hines
2021
American Crime Story (TV Series)
as
Vernon Jordan
- Stand by Your Man (2021) - Vernon Jordan
- Do You Hear What I Hear? (2021) - Vernon Jordan
- The Telephone Hour (2021) - Vernon Jordan
2020
Your Honor (TV Series)
as
Roland Carter
- Part One (2020) - Roland Carter
2020
Really Love
as
Jerome Richmond
2020
The Pack Podcast (Podcast Series)
as
Darren
2020
Self Made: Inspired by the Life of Madam C.J. Walker (TV Mini Series)
as
Charles James Walker
- A Credit to the Race (2020) - Charles James Walker
- The Walker Girl (2020) - Charles James Walker
- Bootstraps (2020) - Charles James Walker
- The Fight of the Century (2020) - Charles James Walker
2016
The Lion Guard (TV Series)
as
Makuu
- Battle for the Pride Lands (2019) - Makuu (voice)
- Pride Landers Unite! (2019) - Makuu (voice)
- The Little Guy (2018) - Makuu (voice)
- The Morning Report (2018) - Makuu (voice)
- Let Sleeping Crocs Lie (2017) - Makuu (voice)
- The Savannah Summit (2017) - Makuu (voice)
- Ono the Tickbird (2017) - Makuu (voice)
- Beshte and the Hippo Lanes (2017) - Makuu (voice)
- Never Roar Again (2016) - Makuu (voice)
- The Call of the Drongo (2016) - Makuu (voice)
- The Rise of Makuu (2016) - Makuu (voice)
2019
Dear White People (TV Series)
as
Moses Brown
- Volume 3: Chapter X (2019) - Moses Brown
- Volume 3: Chapter VIII (2019) - Moses Brown
- Volume 3: Chapter VI (2019) - Moses Brown
- Volume 3: Chapter II (2019) - Moses Brown
- Volume 3: Chapter I (2019) - Moses Brown
2019
When They See Us (TV Mini Series)
as
Bobby Burns
- Part Four (2019) - Bobby Burns (credit only)
- Part Two (2019) - Bobby Burns
2019
Juanita
as
Blair Underwood
2018
The After Party
as
Sgt. Martin Ellison
2016
Quantico (TV Series)
as
Owen Hall
- Who Are You? (2018) - Owen Hall
- Ghosts (2018) - Owen Hall
- The Art of War (2018) - Owen Hall
- No Place Is Home (2018) - Owen Hall
- Fear Feargach (2018) - Owen Hall
- Deep Cover (2018) - Owen Hall
- Bullet Train (2018) - Owen Hall
- The Heavens Fall (2018) - Owen Hall
- The Blood of Romeo (2018) - Owen Hall
- Spy Games (2018) - Owen Hall
- Hell's Gate (2018) - Owen Hall
- Fear and Flesh (2018) - Owen Hall
- The Conscience Code (2018) - Owen Hall
- RESISTANCE (2017) - Owen Hall
- RAINBOW (2017) - Owen Hall
- GLOBALREACH (2017) - Owen Hall
- MHORDER (2017) - Owen Hall
- KUMONK (2017) - Owen Hall
- ODYOKE (2017) - Owen Hall
- MKTOPAZ (2017) - Owen Hall
- MOCKINGBIRD (2017) - Owen Hall
- LNWILT (2017) - Owen Hall
- EPICSHELTER (2017) - Owen Hall
- FALLENORACLE (2017) - Owen Hall
- ZRTORCH (2017) - Owen Hall
- JMPALM (2017) - Owen Hall
- CLEOPATRA (2017) - Owen Hall
- ODENVY (2016) - Owen Hall
- LCFLUTTER (2016) - Owen Hall
- AQUILINE (2016) - Owen Hall
- KMFORGET (2016) - Owen Hall
- KUBARK (2016) - Owen Hall
- STESCALADE (2016) - Owen Hall
- LIPSTICK (2016) - Owen Hall
- KUDOVE (2016) - Owen Hall
2016
Sofia the First (TV Series)
as
Sir Jaxon
- The Secret Library: The Tale of the Noble Knight (2016) - Sir Jaxon (voice)
2015
Agents of S.H.I.E.L.D. (TV Series)
as
Andrew Garner
- Spacetime (2016) - Andrew Garner
- Maveth (2015) - Andrew Garner
- Many Heads, One Tale (2015) - Andrew Garner
- Chaos Theory (2015) - Andrew Garner
- Among Us Hide- (2015) - Andrew Garner
- Devils You Know (2015) - Andrew Garner
- Purpose in the Machine (2015) - Andrew Garner
- S.O.S. Part 2 (2015) - Andrew Garner
- Melinda (2015) - Andrew Garner
- One of Us (2015) - Andrew Garner
2016
The Good Wife (TV Series)
as
Harry Dargis
- Shoot (2016) - Harry Dargis
2015
Captain Jake and the Never Land Pirates (TV Series)
as
Captain Wraith
- Phantoms of Never-Nether Land/Magical Mayhem! (2015) - Captain Wraith (voice)
- Escape from Ghost Island/The Island of Doctor Undergear (2015) - Captain Wraith (voice)
2014
The Trip to Bountiful (TV Movie)
as
Ludie Watts
2013
Ironside (TV Series)
as
Robert Ironside
- Hidden Agenda (2013) - Robert Ironside
- Minor Infractions (2013) - Robert Ironside
- Brothers in Arms (2013) - Robert Ironside
- Pentimento (2013) - Robert Ironside
- Hell on Wheels (2013) - Robert Ironside
- Uptown Murders (2013) - Robert Ironside
- Action (2013) - Robert Ironside
- Sleeping Dogs (2013) - Robert Ironside
- Pilot (2013) - Robert Ironside
2013
Thunder and Lightning (TV Mini Series)
as
Black Lightning
- Lightning Under the Weather (2013) - Black Lightning
- Clothes Make the Hero (2013) - Black Lightning
2012
Woman Thou Art Loosed: On the 7th Day
as
David Ames
2012
Superman of Tokyo (TV Mini Series)
as
Narrator / Superman
- Episode #1.2 (2012) - Narrator (voice)
- Episode #1.1 (2012) - Superman / Narrator (voice)
2010
The Event (TV Series)
as
President Elias Martinez
- Arrival (2011) - President Elias Martinez
- The Beginning of the End (2011) - President Elias Martinez
- One Will Live, One Will Die (2011) - President Elias Martinez
- Us or Them (2011) - President Elias Martinez
- Strain (2011) - President Elias Martinez
- Cut Off the Head (2011) - President Elias Martinez
- You Bury Other Things Too (2011) - President Elias Martinez
- Face Off (2011) - President Elias Martinez
- A Message Back (2011) - President Elias Martinez
- Turnabout (2011) - President Elias Martinez
- Inostranka (2011) - President Elias Martinez
- And Then There Were More (2011) - President Elias Martinez
- Everything Will Change (2010) - President Elias Martinez
- Your World to Take (2010) - President Elias Martinez
- For the Good of Our Country (2010) - President Elias Martinez
- I Know Who You Are (2010) - President Elias Martinez
- Loyalty (2010) - President Elias Martinez
- Casualties of War (2010) - President Elias Martinez
- A Matter of Life and Death (2010) - President Elias Martinez
- Protect Them from the Truth (2010) - President Elias Martinez
- To Keep Us Safe (2010) - President Elias Martinez
- I Haven't Told You Everything (2010) - President Elias Martinez
2011
The Art of Getting By
as
Principal Martinson
2010
From Cape Town with Love (Video short)
as
Tennyson Hardwick
2006
The New Adventures of Old Christine (TV Series)
as
Daniel Harris
- Truth or Dare (2010) - Daniel Harris
- Traffic (2008) - Daniel Harris
- Beauty Is Only Spanx Deep (2008) - Daniel Harris
- The Big Bang (2008) - Daniel Harris
- Frasier (2007) - Daniel Harris
- The Real Thing (2007) - Daniel Harris
- Ritchie Scores (2007) - Daniel Harris
- Playdate with Destiny (2006) - Daniel Harris
- The Passion of the Christine (2006) - Daniel Harris
2009
Black Hiker with Blair Underwood (Video short)
2007
Dirty Sexy Money (TV Series)
as
Simon Elder
- The Facts (2009) - Simon Elder
- The Bad Guy (2009) - Simon Elder
- The Unexpected Arrival (2009) - Simon Elder
- The Convertible (2009) - Simon Elder
- The Organ Donor (2008) - Simon Elder
- The Plan (2008) - Simon Elder
- The Summer House (2008) - Simon Elder
- The Injured Party (2008) - Simon Elder
- The Verdict (2008) - Simon Elder
- The Silence (2008) - Simon Elder
- The Star Witness (2008) - Simon Elder
- The Family Lawyer (2008) - Simon Elder
- The Birthday Present (2008) - Simon Elder
- The Nutcracker (2007) - Simon Elder
- The Watch (2007) - Simon Elder
- The Country House (2007) - Simon Elder
- The Wedding (2007) - Simon Elder
- The Game (2007) - Simon Elder
- The Bridge (2007) - Simon Elder
- The Chiavennasca (2007) - Simon Elder
- The Italian Banker (2007) - Simon Elder (uncredited)
- The Lions (2007) - Simon Elder (uncredited)
2009
Weather Girl
as
Fitz (uncredited)
2008
The Legend of Spyro: Dawn of the Dragon (Video Game)
as
Hunter (voice)
2008
In Treatment (TV Series)
as
Alex Prince
- Alex: Week Seven (2008) - Alex Prince
- Alex: Week Six (2008) - Alex Prince
- Alex: Week Five (2008) - Alex Prince
- Alex: Week Four (2008) - Alex Prince
- Laura: Week Four (2008) - Alex Prince
- Alex: Week Three (2008) - Alex Prince
- Laura: Week Three (2008) - Alex Prince
- Alex: Week Two (2008) - Alex Prince
- Alex: Week One (2008) - Alex Prince
2007
Joe: If I Was Your Man (Music Video)
as
The new guy
2007
The Hit
as
Henry Alabaster
2007
Law & Order: Special Victims Unit (TV Series)
as
Miles Sennet
- Burned (2007) - Miles Sennet
2006
Company Town (TV Short)
as
Tom Wilson
2006
Covert One: The Hades Factor (TV Mini Series)
as
Palmer Addison
- Episode #1.2 (2006) - Palmer Addison
- Episode #1.1 (2006) - Palmer Addison
2006
Madea's Family Reunion
as
Carlos Armstrong
2006
Something New
as
Mark Harper
2004
Fatherhood (TV Series)
as
Dr. Arthur Bindlebeep
- A Star Is Flunked (2005) - Dr. Arthur Bindlebeep (voice)
- The Other Brother (2005) - Dr. Arthur Bindlebeep (voice)
- The Natural (2005) - Dr. Arthur Bindlebeep (voice)
- Pump Down the Volume (2005) - Dr. Arthur Bindlebeep (voice)
- One Flu Over the Bindlebeep Nest (2005) - Dr. Arthur Bindlebeep (voice)
- Home Not So Alone (2005) - Dr. Arthur Bindlebeep (voice)
- Cabin Fever (2005) - Dr. Arthur Bindlebeep (voice)
- Birds, Bees and Bindlebeep (2005) - Dr. Arthur Bindlebeep (voice)
- Loop Dreams (2005) - Dr. Arthur Bindlebeep (voice)
- New Kid in Town (2005) - Dr. Arthur Bindlebeep (voice)
- The Second Family (2005) - Dr. Arthur Bindlebeep (voice)
- Truth or Scare (2005) - Dr. Arthur Bindlebeep (voice)
- Behind Open Doors (2005) - Dr. Arthur Bindlebeep (voice)
- It's a Roy's Life (2005) - Dr. Arthur Bindlebeep (voice)
- Love Me Due (2004) - Dr. Arthur Bindlebeep (voice)
- Family Table (2004) - Dr. Arthur Bindlebeep (voice)
- Am I Still Grounded? (2004) - Dr. Arthur Bindlebeep (voice)
- Dog Day Afternoon (2004) - Dr. Arthur Bindlebeep (voice)
- Balancing the Books (2004) - Dr. Arthur Bindlebeep (voice)
- Alarming Situation (2004) - Dr. Arthur Bindlebeep (voice)
- It's Your Birthday (2004) - Dr. Arthur Bindlebeep (voice)
- Won't You Be My Neighbor? (2004) - Dr. Arthur Bindlebeep (voice)
- The Lyin' King (2004) - Dr. Arthur Bindlebeep (voice)
- Privacy? (2004) - Dr. Arthur Bindlebeep (voice)
- Take My Daughter- Please (2004) - Dr. Arthur Bindlebeep (voice)
- It's a Dad, Dad World (2004) - Dr. Arthur Bindlebeep (voice)
2005
The Golden Blaze (Video)
as
Gregory Fletcher / The Golden Blaze (voice)
2004
LAX (TV Series)
as
Roger De Souza
- Senator's Daughter (2005) - Roger De Souza
- Mixed Signals (2005) - Roger De Souza
- Cease & Assist (2005) - Roger De Souza
- Secret Santa (2004) - Roger De Souza
- Thanksgiving (2004) - Roger De Souza
- The Pictures to Prove It (2004) - Roger De Souza
- Out of Control (2004) - Roger De Souza
- Unscheduled Arrivals (2004) - Roger De Souza
- Abduction (2004) - Roger De Souza
- Credible Threat (2004) - Roger De Souza
- The Longest Morning (2004) - Roger De Souza
- Finnegan Again, Begin Again (2004) - Roger De Souza
- Pilot (2004) - Roger De Souza
2004
Do Geese See God? (Short)
as
Man
2003
Sex and the City (TV Series)
as
Dr. Robert Leeds
- Let There Be Light (2004) - Dr. Robert Leeds
- One (2003) - Dr. Robert Leeds
- The Domino Effect (2003) - Dr. Robert Leeds
- Boy, Interrupted (2003) - Dr. Robert Leeds
- A Woman's Right to Shoes (2003) - Dr. Robert Leeds
2003
Malibu's Most Wanted
as
Tom Gibbsons
2002
The Twilight Zone Radio Dramas (Podcast Series)
as
Bolie Jackson / Grant Sheckly
- The Big Tall Wish (2002) - Bolie Jackson (voice)
- The Thirty-Fathom Grave (2002) - (voice)
- The Arrival - Grant Sheckly (voice)
2002
Full Frontal
as
Calvin / Nicholas
2002
Turnaround
as
Det. Harris
2001
Great Performances: Dance in America (TV Series)
as
Narrator
- Free to Dance (2001) - Narrator
2000
City of Angels (TV Series)
as
Dr. Ben Turner
- Pick and Roll Over (2000) - Dr. Ben Turner
- SWAT's Happening (2000) - Dr. Ben Turner
- Smoochas Gracias (2000) - Dr. Ben Turner
- Saving Faces (2000) - Dr. Ben Turner
- The Lone Free Ranger (2000) - Dr. Ben Turner
- Nathan's Hot Dog (2000) - Dr. Ben Turner
- Straight Flush (2000) - Dr. Ben Turner
- A Farewell to Arm (2000) - Dr. Ben Turner
- Bride and Prejudice (2000) - Dr. Ben Turner
- Jerque Du Soleil (2000) - Dr. Ben Turner
- Leg Erie (2000) - Dr. Ben Turner
- Dress for Success (2000) - Dr. Ben Turner
- To Halve or Halve Not (2000) - Dr. Ben Turner
- When Worlds Colitis (2000) - Dr. Ben Turner
- Deliver the Male (2000) - Dr. Ben Turner
- Assume the Position (2000) - Dr. Ben Turner
- Cry Me a Liver (2000) - Dr. Ben Turner
- Ax and You Shall Receive (2000) - Dr. Ben Turner
- Unhand Me (2000) - Dr. Ben Turner
- The Prince and the Porker (2000) - Dr. Ben Turner
- The High Cost of Living (2000) - Dr. Ben Turner
- Weenis Between Us (2000) - Dr. Ben Turner
- Oscar de la Boya (2000) - Dr. Ben Turner
- Prototype (2000) - Dr. Ben Turner
2000
Rules of Engagement
as
Captain Lee
2000
The Wishing Tree (TV Movie)
as
Magic Man / Thomas
1999
Asunder
as
Chance Williams
1998
Mama Flora's Family (TV Mini Series)
as
Willie
- Episode #1.2 (1998) - Willie
- Episode #1.1 (1998) - Willie
1998
Deep Impact
as
Mark Simon
1997
Happily Ever After: Fairy Tales for Every Child (TV Series)
as
King Midas
- King Midas and the Golden Touch (1997) - King Midas (voice)
1996
High Incident (TV Series)
as
Officer Michael Rhoades
- Shootout (1997) - Officer Michael Rhoades
- Starting Over (1997) - Officer Michael Rhoades
- Camino High (1997) - Officer Michael Rhoades
- Remote Control (1997) - Officer Michael Rhoades
- Show Me the Money (1997) - Officer Michael Rhoades
- Excessive Force (1997) - Officer Michael Rhoades
- Hot Wire (1997) - Officer Michael Rhoades
- Black & Blue (1997) - Officer Michael Rhoades
- Knock, Knock (1997) - Officer Michael Rhoades
- No Money Down (1997) - Officer Michael Rhoades
- My Brother's Keeper (1997) - Officer Michael Rhoades
- Christmas Blues (1996) - Officer Michael Rhoades
- Warrant Peace (1996) - Officer Michael Rhoades
- Bullet the Blue Sky (1996) - Officer Michael Rhoades
- Change Partners (1996) - Officer Michael Rhoades
- Shake, Rattle & Roll (1996) - Officer Michael Rhoades
- Masquerade (1996) - Officer Michael Rhoades
- The Godfather (1996) - Officer Michael Rhoades
- Who'll Stop the Bombs? (1996) - Officer Michael Rhoades
- Welcome to America (1996) - Officer Michael Rhoades
- Nobody Walks in El Camino (1996) - Officer Michael Rhoades
- Hello/Goodbye (1996) - Officer Michael Rhoades
1996
Mistrial (TV Movie)
as
Lieutenant C. Hodges
1996
Soul of the Game (TV Movie)
as
Jackie Robinson
1996
Duckman: Private Dick/Family Man (TV Series)
as
Blair Underwood
- Pig Amok (1996) - Blair Underwood (voice)
1987
L.A. Law (TV Series)
as
Jonathan Rollins
- Finish Line (1994) - Jonathan Rollins
- Whistle Stop (1994) - Jonathan Rollins
- How Am I Driving? (1994) - Jonathan Rollins
- Tunnel of Love (1994) - Jonathan Rollins
- Dead Issue (1994) - Jonathan Rollins
- Silence Is Golden (1994) - Jonathan Rollins
- Whose San Andreas Fault Is It, Anyway? (1994) - Jonathan Rollins
- Three on a Patch (1994) - Jonathan Rollins
- God Is My Co-Counsel (1994) - Jonathan Rollins
- The Age of Insolence (1994) - Jonathan Rollins
- Cold Cuts (1994) - Jonathan Rollins
- McKenzie, Brackman, Barnum & Bailey (1994) - Jonathan Rollins
- He Ain't Guilty, He's My Brother (1994) - Jonathan Rollins
- Rhyme and Punishment (1993) - Jonathan Rollins
- Eli's Gumming (1993) - Jonathan Rollins
- Pacific Rimshot (1993) - Jonathan Rollins
- Safe Sex (1993) - Jonathan Rollins
- The Green, Green Grass of Home (1993) - Jonathan Rollins
- Foreign Co-respondent (1993) - Jonathan Rollins
- How Much Is That Bentley in the Window (1993) - Jonathan Rollins
- Leap of Faith (1993) - Jonathan Rollins
- Book of Renovation, Chapter 1 (1993) - Jonathan Rollins
- Hackett or Pack It (1993) - Jonathan Rollins
- Bourbon Cowboy (1993) - Jonathan Rollins
- Testing, Testing, 1- 2- 3- 4 (1993) - Jonathan Rollins
- Vindaloo in the Villows (1993) - Jonathan Rollins
- Come Rain or Come Schein (1993) - Jonathan Rollins
- That's Why the Lady Is a Stamp (1993) - Jonathan Rollins
- Cold Shower (1993) - Jonathan Rollins
- F.O.B. (1993) - Jonathan Rollins
- Where There's a Will (1993) - Jonathan Rollins
- Hello and Goodbye (1993) - Jonathan Rollins
- Parent Trap (1993) - Jonathan Rollins
- Bare Witness (1993) - Jonathan Rollins
- Spanky and the Art Gang (1993) - Jonathan Rollins
- Odor in the Court (1993) - Jonathan Rollins
- Christmas Stalking (1992) - Jonathan Rollins (credit only)
- Helter Shelter (1992) - Jonathan Rollins
- Love on the Rox (1992) - Jonathan Rollins
- My Friend Flicker (1992) - Jonathan Rollins
- Wine Knot (1992) - Jonathan Rollins
- Zo Long (1992) - Jonathan Rollins
- Second Time Around (1992) - Jonathan Rollins
- L.A. Lawless (1992) - Jonathan Rollins
- Say Goodnight Gracie (1992) - Jonathan Rollins
- Double Breasted Suit (1992) - Jonathan Rollins
- Beauty and the Breast (1992) - Jonathan Rollins
- Silence of the Lambskins (1992) - Jonathan Rollins
- Love in Bloom (1992) - Jonathan Rollins
- P.S. Your Shrink Is Dead (1992) - Jonathan Rollins
- From Here to Paternity (1992) - Jonathan Rollins
- Great Balls Afire (1992) - Jonathan Rollins
- Diet, Diet My Darling (1992) - Jonathan Rollins
- Steal It Again, Sam (1992) - Jonathan Rollins
- I'm Ready for My Closeup, Mr. Markowitz (1992) - Jonathan Rollins
- All About Sleaze (1992) - Jonathan Rollins
- Back to the Suture (1992) - Jonathan Rollins
- Guess Who's Coming to Murder (1992) - Jonathan Rollins
- The Nut Before Christmas (1991) - Jonathan Rollins
- Lose the Boss (1991) - Jonathan Rollins
- Badfellas (1991) - Jonathan Rollins
- Monkey on My Back Lot (1991) - Jonathan Rollins
- Spleen It to Me, Lucy (1991) - Jonathan Rollins
- Do the Spike Thing (1991) - Jonathan Rollins
- TV or Not TV (1991) - Jonathan Rollins
- Something Old, Something Nude (1991) - Jonathan Rollins
- Since I Fell for You (1991) - Jonathan Rollins
- On the Toad Again (1991) - Jonathan Rollins
- There Goes the Judge (1991) - Jonathan Rollins
- Speak, Lawyers, for Me (1991) - Jonathan Rollins
- As God Is My Co-Defendant (1991) - Jonathan Rollins
- Mutinies on the Banzai (1991) - Jonathan Rollins
- Good to the Last Drop (1991) - Jonathan Rollins
- The Beverly Hills Hangers (1991) - Jonathan Rollins
- The Gods Must Be Lawyers (1991) - Jonathan Rollins
- Dances with Sharks (1991) - Jonathan Rollins
- He's a Crowd (1991) - Jonathan Rollins
- Rest in Pieces (1991) - Jonathan Rollins
- Pump It Up (1991) - Jonathan Rollins
- Splatoon (1991) - Jonathan Rollins
- God Rest Ye Murray Gentleman (1990) - Jonathan Rollins
- New Kidney on the Block (1990) - Jonathan Rollins
- Vowel Play (1990) - Jonathan Rollins
- Smoke Gets in Your Thighs (1990) - Jonathan Rollins
- Armand's Hammer (1990) - Jonathan Rollins
- Lie Harder (1990) - Jonathan Rollins
- Happy Trails (1990) - Jonathan Rollins
- The Bitch Is Back (1990) - Jonathan Rollins
- The Last Gasp (1990) - Jonathan Rollins
- Outward Bound (1990) - Jonathan Rollins
- Forgive Me Father, for I Have Sued (1990) - Jonathan Rollins
- Bang- Zoom- Zap (1990) - Jonathan Rollins
- Watts a Matter? (1990) - Jonathan Rollins
- Justice Swerved (1990) - Jonathan Rollins
- Bound for Glory (1990) - Jonathan Rollins
- Blood, Sweat and Fears (1990) - Jonathan Rollins
- Ex-Wives and Videotape (1990) - Jonathan Rollins
- Whatever Happened to Hannah? (1990) - Jonathan Rollins
- On Your Honor (1990) - Jonathan Rollins
- True Brit (1990) - Jonathan Rollins
- The Pay's Lousy, But the Tips Are Great (1990) - Jonathan Rollins
- Noah's Bark (1990) - Jonathan Rollins
- The Good Human Bar (1990) - Jonathan Rollins
- Placenta Claus Is Coming to Town (1989) - Jonathan Rollins
- Lie Down and Deliver (1989) - Jonathan Rollins
- One Rat, One Ranger (1989) - Jonathan Rollins
- The Mouse That Soared (1989) - Jonathan Rollins
- When Irish Eyes Are Smiling (1989) - Jonathan Rollins
- Captain Hurt (1989) - Jonathan Rollins
- The Unsterile Cuckoo (1989) - Jonathan Rollins
- Consumed Innocent (1989) - Jonathan Rollins
- Urine Trouble Now (1989) - Jonathan Rollins
- America the Beautiful (1989) - Jonathan Rollins
- His Suit Is Hirsute (1989) - Jonathan Rollins
- The Unbearable Lightness of Boring (1989) - Jonathan Rollins
- Leave It to Geezer (1989) - Jonathan Rollins
- Barstow Bound (1989) - Jonathan Rollins
- The Accidental Jurist (1989) - Jonathan Rollins
- Izzy Ackerman or Is He Not (1989) - Jonathan Rollins
- The Plane Mutiny (1989) - Jonathan Rollins
- Victor/Victorious (1989) - Jonathan Rollins
- I'm in the Nude for Love (1989) - Jonathan Rollins
- To Live and Diet in L.A. (1989) - Jonathan Rollins
- Dummy Dearest (1988) - Jonathan Rollins
- The Princess and the Pee (1988) - Jonathan Rollins
- Sperminator (1988) - Jonathan Rollins
- Romancing the Drone (1988) - Jonathan Rollins
- The Son Also Rises (1988) - Jonathan Rollins
- Hey, Lick Me Over (1988) - Jonathan Rollins
- Chariots of Meyer (1988) - Jonathan Rollins
- Leapin' Lizards (1988) - Jonathan Rollins
- Open Heart Perjury (1988) - Jonathan Rollins
- Belle of the Bald (1988) - Jonathan Rollins
- Fetus Completus (1988) - Jonathan Rollins
- The Bald Ones (1988) - Jonathan Rollins
- Petticoat Injunction (1988) - Jonathan Rollins
- Beauty and Obese (1988) - Jonathan Rollins
- Hand Roll Express (1988) - Jonathan Rollins
- Gorilla My Dreams (1988) - Jonathan Rollins
- Full Marital Jacket (1988) - Jonathan Rollins
- Divorce with Extreme Prejudice (1987) - Jonathan Rollins
- Goldilocks and the Three Barristers (1987) - Jonathan Rollins
- Rohner vs. Gradinger (1987) - Jonathan Rollins
- Auld L'Anxiety (1987) - Jonathan Rollins
- The Brothers Grimm (1987) - Jonathan Rollins
- Brackman Vasektimized (1987) - Jonathan Rollins
- Cannon of Ethics (1987) - Jonathan Rollins
- The Wizard of Odds (1987) - Jonathan Rollins
- The Lung Goodbye (1987) - Jonathan Rollins
1993
Father & Son: Dangerous Relations (TV Movie)
as
Jared Williams
1993
The Legend of Prince Valiant (TV Series)
as
Harbormaster
- The Hero (1993) - Harbormaster (voice)
1992
The Second Coming (Short)
as
Jesus
1991
American Experience (TV Series documentary)
as
Lewis Douglass
- The Massachusetts 54th Colored Infantry (1991) - Lewis Douglass
1991
A Different World (TV Series)
as
Zelmer Collier
- War and Peace (1991) - Zelmer Collier
1990
Heat Wave (TV Movie)
as
Bob Richardson
1990
Murder in Mississippi (TV Movie)
as
James Chaney
1989
The Cover Girl and the Cop (TV Movie)
as
Horace Bouchet
1988
Mickey's 60th Birthday (TV Movie)
as
Jonathan Rollins
1986
Downtown (TV Series)
as
Terry Corsaro
- Pilot (1986) - Terry Corsaro
- Rock 'n' Roll Will Never Die (1986) - Terry Corsaro
- Flowers (1986) - Terry Corsaro
- Tracks of My Tears (1986) - Terry Corsaro
- Goin' to California (1986) - Terry Corsaro
- The Outlaws (1986) - Terry Corsaro
- Saturday Night (1986) - Terry Corsaro
- When Dinasaurs Drove the Earth (1986) - Terry Corsaro
- Out of the Tombs (1986) - Terry Corsaro
- Since I Don't Have You (1986) - Terry Corsaro
- The Spring Line (1986) - Terry Corsaro
- Colors (1986) - Terry Corsaro
- Stan the Man (1986) - Terry Corsaro
1987
21 Jump Street (TV Series)
as
Reginald Brooks
- Gotta Finish the Riff (1987) - Reginald Brooks
1987
Scarecrow and Mrs. King (TV Series)
as
Stillman
- All That Glitters (1987) - Stillman
1985
One Life to Live (TV Series)
as
Bobby Blue
- Episode dated 5 December 1985 (1985) - Bobby Blue
1985
Krush Groove
as
Russell Walker
1985
The Cosby Show (TV Series)
as
Mark / Denise's Friend
- Theo and the Older Woman (1985) - Mark
- Jitterbug Break (1985) - Denise's Friend (uncredited)
1985
Knight Rider (TV Series)
as
Potts
- Knight of the Juggernaut (1985) - Potts
Producer
-
Township Yogi (Documentary) (producer) (completed)
-
Viral (producer) (completed)
-
LA Law (TV Series) (executive producer - 1 episode) (announced)
- LA Law - (executive producer)
2021
Independent Lens (TV Series documentary) (executive producer - 1 episode)
- Mr. SOUL! (2021) - (executive producer)
2018
Mr. Soul! (Documentary) (executive producer)
2016
Give (TV Series documentary) (executive producer - 8 episodes)
- Give to Innovative Education for Underserved Kids in NYC (2016) - (executive producer)
- Give an Opportunity for Kids to Help Kids (2016) - (executive producer)
- Give to Arts Education for All Kids in Los Angeles (2016) - (executive producer)
- Give to Lending a Hand to the Homeless in Los Angeles (2016) - (executive producer)
- Give to Making Connections for Kids (2016) - (executive producer)
- Give to the Homeless and Underprivileged Youth in LA (2016) - (executive producer)
- Give to Independence and Healing for Kids in Connecticut (2016) - (executive producer)
- Give to Help Fight Homelessness in NYC (2016) - (executive producer)
2016
Olympic Pride, American Prejudice (Documentary) (executive producer)
2013
Ironside (TV Series) (producer - 2 episodes)
- Uptown Murders (2013) - (producer)
- Pilot (2013) - (producer)
2012
Woman Thou Art Loosed: On the 7th Day (producer)
2010
From Cape Town with Love (Video short) (co-executive producer)
2007
Million Dollar Christmas (TV Series) (executive producer)
1999
Asunder (co-executive producer)
1993
Father & Son: Dangerous Relations (TV Movie) (associate producer)
Director
2010
From Cape Town with Love (Video short)
2009
The Bridge to Nowhere
1992
The Second Coming (Short)
1991
Tony Terry: With You (Music Video)
Soundtrack
1991
Voices That Care (TV Movie documentary) (performer: "Voices That Care")
1989
The 61st Annual Academy Awards (TV Special) (performer: "(I Wanna Be an) Oscar Winner")
Self
2023
Black Pop: Celebrating the Power of Black Culture (TV Mini Series documentary)
as
Self
- Film (2023) - Self
- Television (2023) - Self
2023
Black Pop: Celebrating the Power of Black Culture (TV Movie)
as
Self
2007
Live with Kelly and Mark (TV Series)
as
Self / Self - Guest
- Michelle Pfeiffer/Blair Underwood/Jenna Dewan (2022) - Self - Guest
- Blair Underwood/John Salley/Fritz Hager/Shereen Pavlides (2022) - Self - Guest
- Live's Summer Safety Week - Day 4 (2020) - Self
- Jan-NEW-ary 2020: Blair Underwood/Lisa Lillien (2020) - Self
- Halloween Hacks!!! Week: Day 3 (2016) - Self - Guest
- Episode dated 2 October 2013 (2013) - Self
- Episode dated 24 April 2012 (2012) - Self - Guest
- Episode dated 3 October 2008 (2008) - Self
- Episode dated 16 July 2007 (2007) - Self
2010
Today (TV Series)
as
Self - Guest / Self
- Episode dated 24 May 2022 (2022) - Self - Guest
- Episode dated 22 May 2019 (2019) - Self - Guest
- Episode dated 17 May 2010 (2010) - Self
2022
Bear Witness (Documentary)
as
Narrator
2021
Friday Night Vibes (TV Series)
as
Self
- Episode #1.18 (2021) - Self
2013
Extra (TV Series)
as
Self
- Episode #27.173 (2021) - Self
- Episode dated 31 August 2013 (2013) - Self
2020
Stars in the House (TV Series)
as
Self
- Black Theatre United: Black Male Excellence in the Arts (2021) - Self
- Celebrating the 2020 Tony Awards Part 2 (2020) - Self
- LA Law Reunion (2020) - Self
2021
Independent Lens (TV Series documentary)
as
Narration
- Mr. SOUL! (2021) - Narration (voice)
2021
AFI Movie Club (TV Series documentary)
as
Self
- Blair Underwood announces Queen Sugar (2021) - Self
2020
Broadway Profiles with Tamsen Fadal (TV Series)
as
Self
- January 3, 2021 (2021) - Self
- January 2020 (2020) - Self
2020
One Night Only: The Best of Broadway (TV Special)
as
Self
2020
The Paley Center Presents Law & Order: Before They Were Stars (TV Special documentary)
as
Self
2011
The Talk (TV Series)
as
Self / Self - Guest
- Blair Underwood/Piers Morgan (2020) - Self
- Rumer Willis/Blair Underwood/Anne Burrell (2019) - Self
- The Cast of "L.A. Law" (2018) - Self
- Episode #4.23 (2013) - Self
- Blair Underwood/Chef Rocco DiSpirito/Jackie Collins (2011) - Self - Guest
2020
National Memorial Day Concert (TV Special)
as
Self
2020
The Real (TV Series)
as
Self
- The Real From Home!: Blair Underwood/Hotline Bling (2020) - Self
2020
Penguins: Life on the Edge (Documentary)
as
Narrator (voice)
2020
CBS Saturday Morning (TV Series)
as
Self - Guest
- Episode dated 28 March 2020 (2020) - Self - Guest
2020
Tamron Hall (TV Series)
as
Self
- Episode #1.112 (2020) - Self
2020
GMA3: Strahan, Sara & Keke (TV Series)
as
Self
- Episode dated 20 February 2020 (2020) - Self
2014
The View (TV Series)
as
Self
- Stacey Abrams/Alison Brie/David Alan Grier/Blair Underwood/Jerry O'Connell (2020) - Self
- Guest Co-Hostess Rachel Campos-Duffy/Vanessa Williams & Blair Underwood/Jennie Garth/Rep. Sean Duffy (2014) - Self
2020
The Paley Center Salutes Law & Order: SVU (TV Special)
as
Self
2016
WGN Morning News (TV Series)
as
Self
- Episode dated 30 May 2019 (2019) - Self
- Episode dated 26 February 2016 (2016) - Self
2019
Entertainment Tonight Canada (TV Series)
as
Self in New York
- 5/27/2019 (2019) - Self in New York
2019
Ok! TV (TV Series)
as
Self
- Episode #4.140 (2019) - Self
2018
Mr. Soul! (Documentary)
as
Narration (voice)
2017
Soap Central (TV Series)
as
Self - Interviewee
- Creative Arts Daytime Emmys Red Carpet 2017 (2017) - Self - Interviewee
2017
Give (TV Series documentary)
as
Self
- Give to Veterans Who Are Adjusting to Life After Service (2017) - Self
1998
The Daily Show (TV Series)
as
Self
- Blair Underwood (2017) - Self
- Blair Underwood (1998) - Self
2016
Good Morning America (TV Series)
as
Self
- Episode dated 30 January 2017 (2017) - Self
- Episode dated 23 September 2016 (2016) - Self
2017
Watch What Happens Live with Andy Cohen (TV Series)
as
Self
- Bryce Dallas Howard & Blair Underwood (2017) - Self
2016
Dick Clark's New Years Rockin' Eve with Ryan Seacrest 2017 (TV Special)
as
Self
2016
Harry (TV Series)
as
Self
- "Quantico" Star Blair Underwood/Million Dollar Listing: Los Angeles Cast/She-Canic Patrice Banks in a Tire-Changing Challenge/Gospel Singer (2016) - Self
2010
The Wendy Williams Show (TV Series)
as
Self
- Blair Underwood/Jeezy (2016) - Self
- Ironside (2013) - Self
- Episode dated 10 May 2012 (2012) - Self
- Broadway (2012) - Self
- Episode dated 21 May 2010 (2010) - Self
2016
Olympic Pride, American Prejudice (Documentary)
as
Narrator (voice)
2016
Unsung Hollywood (TV Series documentary)
as
Self
- Tim Reid (2016) - Self
2016
Live from the Red Carpet: The 2016 Tony Awards (TV Special)
as
Self
2016
The 70th Annual Tony Awards (TV Special)
as
Self - Presenter
2016
Against the Odds (TV Series documentary)
as
Narrator
- The Untold Story of the Battle of Mortain (2016) - Narrator
- The Untold Story of the Rescue at Dogshead (2016) - Narrator
- 46 Days of Hell in Fallujah (2016) - Narrator
- The Magnificent Bastards of Dai Do (2016) - Narrator
- The Death Ridges of Peleliu (2016) - Narrator
- Fighting Fox: Road to Hell (2016) - Narrator
2014
The Queen Latifah Show (TV Series)
as
Self - The Trip to Bountiful
- The Cast of "The Trip to Bountiful" Starring Vanessa Williams, Blair Underwood and Cicely Tyson. And, Joey Fatone Stops By (2014) - Self - The Trip to Bountiful
2013
The Arsenio Hall Show (TV Series)
as
Self - Guest
- Episode #1.27 (2013) - Self - Guest
2013
Katie (TV Series)
as
Self - Guest
- Blair Underwood/Cast of Janis Joplin (2013) - Self - Guest
2013
The 65th Primetime Emmy Awards (TV Special)
as
Self - Presenter
2012
Secret Millionaire (TV Series)
as
Narrator
- George & Kym Rapier: Oakridge, Oregon (2013) - Narrator
- Wing Lam: Mobile, AL (2013) - Narrator
- Debbie Johnston: Richmond, CA (2013) - Narrator
- Anne Beiler: Baltimore, MD (2013) - Narrator
- Amos Winbush: New Orleans, LA (2012) - Narrator
- Jay Deutsch: Phoenix, Ariz. (2012) - Narrator
- Marcus Lemonis: Miami (2012) - Narrator
- Jeff Usner: San Antonio (2012) - Narrator
- Hilary Decesare: Long Beach, Calif. (2012) - Narrator
- Steve Kaplan: Chicago (2012) - Narrator
- Chuck Runyon & Dave Mortensen: Oklahoma City (2012) - Narrator
- Scott and Alexa Jacobs: Newark, N.J. (2012) - Narrator
2012
Good Afternoon America (TV Series)
as
Self
- Episode #1.4 (2012) - Self
2012
Theater Talk (TV Series)
as
Self - Guest
- "A Streetcar Named Desire" and Rob Bartlett (2012) - Self - Guest
2012
The 2012 Annual Actors Fund Gala Awards (TV Special)
as
Self
2012
The 78th Annual Drama League Awards (TV Special)
as
Self - Presenter
2012
Piers Morgan Live (TV Series)
as
Self
- Episode dated 27 April 2012 (2012) - Self
- Episode dated 10 April 2012 (2012) - Self
2012
CBS News Sunday Morning (TV Series)
as
Self - Guest
- Episode dated 15 April 2012 (2012) - Self - Guest
2012
Show People with Paul Wontorek (TV Series)
as
Self
- Episode #2.28 (2012) - Self
2012
20th Annual Trumpet Awards (TV Special)
as
Self
2012
It's a Hard Act to Follow (Video documentary)
as
Self
2012
Who Do You Think You Are? (TV Series documentary)
as
Self
- Blair Underwood (2012) - Self
2012
Unsung (TV Series documentary)
as
Self
- Full Force (2012) - Self
2012
MSN Exclusives (TV Series)
as
Self (2013)
2011
Vietnam in HD (TV Mini Series documentary)
as
Charles Brown
- Peace with Honor (2011) - Charles Brown
- Changing War (2011) - Charles Brown
- An Endless War (2011) - Charles Brown
- The Tet Offensive (2011) - Charles Brown
- Search and Destroy (2011) - Charles Brown (voice)
- The Beginning (2011) - Charles Brown
2011
First Generation (Documentary)
as
Narrator
2011
19th Annual Trumpet Awards (TV Special)
as
Self
2004
Tavis Smiley (TV Series)
as
Self
- Episode dated 11 March 2011 (2011) - Self
- Episode dated 23 February 2006 (2006) - Self
- Episode dated 13 September 2004 (2004) - Self
- Episode dated 12 May 2004 (2004) - Self
2011
The Doctors (TV Series)
as
Self
- Ask Our Doctors: Celebrity Edition (2011) - Self
2006
The Ellen DeGeneres Show (TV Series)
as
Self / Self - Guest
- Episode #8.123 (2011) - Self
- Episode #5.126 (2008) - Self - Guest
- Episode #3.95 (2006) - Self
2011
42nd NAACP Image Awards (TV Special)
as
Self
2011
The 68th Annual Golden Globe Awards (TV Special)
as
Self - Presenter
2010
IMDb's 20th Anniversary Star of the Day (TV Series documentary)
as
Self
- Blair Underwood (2010) - Self
2010
Hollywood 411 (TV Series)
as
Self
- The Event (Behind the Scenes Special) (2010) - Self
2010
The 62nd Primetime Emmy Awards (TV Special)
as
Self - Presenter
2010
Lopez Tonight (TV Series)
as
Self
- Episode dated 23 June 2010 (2010) - Self
2010
The Mo'Nique Show (TV Series)
as
Self
- Episode dated 9 June 2010 (2010) - Self
2010
For Love of Liberty: The Story of America's Black Patriots (TV Movie documentary)(voice)
2010
An Evening of Stars: Tribute to Lionel Richie (TV Special)
as
Self
2009
2009 Golden Globe Awards Red Carpet Special (TV Special)
as
Self
2009
Setting It Straight: Making 'Set It Off' (Video documentary short)
as
Self
2009
Dirty Sexy Crafty (Video short)
as
Self
2009
The 2009 Independent Spirit Awards (TV Special)
as
Self - Presenter
2009
The 40th NAACP Image Awards (TV Special)
as
Self
2009
President Barack Obama: The Man and His Journey (Video documentary)
as
Self - Narrator
2007
Entertainment Tonight (TV Series)
as
Self
- Episode dated 13 January 2009 (2009) - Self
- Episode dated 11 December 2008 (2008) - Self
- Episode dated 19 November 2008 (2008) - Self
- Episode dated 12 March 2008 (2008) - Self
- Episode dated 15 February 2008 (2008) - Self
- Episode dated 24 October 2007 (2007) - Self
- Episode dated 5 July 2007 (2007) - Self
2009
Golden Globe Awards (TV Special)
as
Self - Nominee
2008
The Bonnie Hunt Show (TV Series)
as
Self
- Episode dated 22 October 2008 (2008) - Self
2008
The Legend of Spyro: Dawn of the Dragon - Voice Cast Interview (Video short)
as
Self
2008
Barack Obama: Who Is This Guy? (Video documentary)
as
Self - Narrator
2008
The BET Honors (TV Special)
as
Self
2008
39th NAACP Image Awards (TV Special)
as
Self
2007
Julia Roberts: An American Cinematheque Tribute (TV Movie)
as
Self
2007
2007 Primetime Creative Arts Emmy Awards (TV Special)
as
Self
2007
Operation Homecoming: Writing the Wartime Experience (Documentary)
as
Voice 'To the Fallen' (voice)
2006
Wilder: An American First (TV Special documentary)
as
Narrator
2006
2006 Trumpet Awards (TV Special)
as
Self
2006
The Tyra Banks Show (TV Series)
as
Self
- Tyler Perry: Madea's Family Reunion (2006) - Self
2005
The Tony Danza Show (TV Series)
as
Self
- Episode #2.41 (2005) - Self
- Episode #1.124 (2005) - Self
2005
The Black Movie Awards (TV Special)
as
Self
2005
The WIN Awards (TV Special)
as
Self
2005
Half & Half (TV Series)
as
Self
- The Big Pomp & Circumstance Episode (2005) - Self
2004
Sex and the City: A Farewell (TV Movie documentary)
as
Self / Dr. Robert Leeds
2004
Jimmy Kimmel Live! (TV Series)
as
Self
- Episode #3.197 (2004) - Self
2004
TV Land's Top Ten (TV Series documentary)
as
Self
- Top 10 TV Cars (2004) - Self
2004
The Tonight Show with Jay Leno (TV Series)
as
Self
- Episode #12.159 (2004) - Self
2004
The 56th Annual Primetime Emmy Awards (TV Special)
as
Self - Presenter
2004
I Love the '90s (TV Mini Series documentary)
as
Self
2004
Apollo at 70: A Hot Night in Harlem (TV Special documentary)
as
Self
2004
Last Call with Carson Daly (TV Series)
as
Self
- Episode dated 15 June 2004 (2004) - Self
2004
The 2004 IFP/West Independent Spirit Awards (TV Special)
as
Self - Presenter
2004
The Oprah Winfrey Show (TV Series)
as
Self
- Episode dated 12 February 2004 (2004) - Self
2004
TV Talk (TV Series)
as
Self
- Blair Underwood (2004) - Self
2004
TV in Black: The First Fifty Years (Video documentary)
as
Self
2003
The Nick at Nite Holiday Special (TV Movie)
as
Self
2003
The Jamie Kennedy Experiment (TV Series)
- Episode #2.22 (2003)
- The Brad Gluckman Special (2003)
2003
Dinner for Five (TV Series)
as
Self - Special Guest
- Episode #2.4 (2003) - Self - Special Guest
2002
The 2002 IFP/West Independent Spirit Awards (TV Special documentary)
as
Self - Presenter
2002
Inside TV Land (TV Series)
as
Self
- Inside TV Land: African Americans in Television - Variety (2002) - Self
2002
Whispers of Angels: A Story of the Underground Railroad (TV Movie documentary)
as
William Still
2001
The Gristle
as
Self (uncredited)
2001
Biography (TV Series documentary)
as
Self
- Kim Fields: A Little Somethin' Somethin' (2001) - Self
2001
32nd NAACP Image Awards (TV Special)
as
Self
2000
2000 Essence Awards (TV Special)
as
Self
2000
Behind the Rules of Engagement (Video documentary short)
as
Self
1996
The Rosie O'Donnell Show (TV Series)
as
Self
- Episode dated 4 April 2000 (2000) - Self
- Episode #1.97 (1996) - Self
2000
6th Annual Screen Actors Guild Awards (TV Special)
as
Self
2000
Entertainment Tonight Presents: L.A. Law - Secrets of the Firm (TV Movie documentary)
as
Self
2000
Linc's (TV Series)
as
Self
- A Dry White Season (2000) - Self
2000
The 26th Annual People's Choice Awards (TV Special)
as
Self
1999
30th NAACP Image Awards (TV Special)
as
Self - Host
1998
Sister I'm Sorry (Short)
as
Self
1998
Men of Alaye: The Hottest Black Men in America (Video documentary)
as
Self
1997
Michael Jackson: HIStory on Film - Volume II (Video)
as
Self (segment "Liberian Girl")
1997
Dying in Vein (TV Movie documentary)
as
Host / Narrator
1997
28th NAACP Image Awards (TV Special)
as
Self
1996
53rd Annual Golden Globe Awards (TV Special)
as
Self - Audience Member
1995
The 9th Annual Soul Train Music Awards (TV Special)
as
Self
1995
The 1995 ESPY Awards (TV Special)
as
Self - Presenter
1994
ABC Afterschool Specials (TV Series)
as
Self
- I Hate the Way I Look (1994) - Self
1994
26th NAACP Image Awards (TV Special)
as
Self
1993
Story of a People (TV Mini Series documentary)
as
Host
1993
Sesame Street Jam: A Musical Celebration (TV Movie)
as
Self (segment "Monster in the Mirror")
1993
Aspel & Company (TV Series)
as
Self
- Episode #10.1 (1993) - Self
1993
The Word (TV Series)
as
Self
- Episode #3.18 (1993) - Self
1993
25th NAACP Image Awards (TV Special)
as
Self - Presenter
1988
Ebony/Jet Showcase (TV Series)
as
Self
- Episode dated 2 October 1992 (1992) - Self
- Episode dated 8 March 1991 (1991) - Self
- Episode dated 20 May 1988 (1988) - Self
1992
Muhammad Ali's 50th Birthday Celebration (TV Special)
as
Self
1992
The 13th Annual CableACE Awards (TV Special)
as
Self - Presenter
1992
One on One with John Tesh (TV Series)
as
Self
- Episode #1.78 (1992) - Self
1991
Memorial: Letters from American Soldiers (Documentary short)(voice)
1991
Sesame Street (TV Series)
as
Self
- Episode #23.7 (1991) - Self
1991
Showtime at the Apollo (TV Series)
as
Self - Guest Host
- Episode #5.9 (1991) - Self - Guest Host
1991
The 43rd Annual Primetime Emmy Awards (TV Special)
as
Self - Audience Member
1991
Big Bird's Birthday or Let Me Eat Cake (TV Movie)
as
Self
1991
Sesame Street: Monster in the Mirror (Music Video)
as
Self
1991
The 17th Annual People's Choice Awards (TV Special)
as
Self - Accepting Award for Favourite Television Dramatic Series
1991
Voices That Care (TV Movie documentary)
as
Self - Choir Member
1991
L.A. Law 100th Episode Celebration (TV Special)
as
Self / Jonathan Rollins
1991
The 48th Annual Golden Globe Awards 1991 (TV Special)
as
Self - Nominee
1990
The 42nd Annual Primetime Emmy Awards (TV Special)
as
Self - Audience Member
1990
Jerry Lewis MDA Labor Day Telethon (TV Series)
as
Self
- Telethon 1990 (1990) - Self
1989
The Arsenio Hall Show (TV Series)
as
Self
- Episode dated 30 July 1990 (1990) - Self
- Episode dated 2 February 1990 (1990) - Self
- Episode #1.8 (1989) - Self
1990
The Marsha Warfield Show (TV Series)
as
Self
- Episode dated 3 April 1990 (1990) - Self
1990
The 16th Annual People's Choice Awards (TV Special)
as
Self - Accepting Award for Favourite Television Draamtic Series
1990
Late Night with David Letterman (TV Series)
as
Self
- Episode dated 17 January 1990 (1990) - Self
1990
101st Annual Tournament of Roses Parade (TV Special)
as
Self - Co-Host
1988
Lou Rawls Parade of Stars (TV Series)
as
Self
- Episode dated 30 December 1989 (1989) - Self
- Episode dated 17 December 1988 (1988) - Self
1989
The 15th Annual People's Choice Awards (TV Special)
as
Self - Accepting Award for Favourite Television Drama Program
1989
Michael Jackson: Liberian Girl (Music Video)
as
Self
1989
The 61st Annual Academy Awards (TV Special)
as
Self - Performer
1989
21st NAACP Image Awards (TV Special)
as
Self - Presenter
1988
Battle of the Network Stars XIX (TV Special)
as
Self - NBC Team
1988
The 2nd Annual Soul Train Music Awards (TV Special)
as
Self - Presenter
1988
The 14th Annual People's Choice Awards (TV Special documentary)
as
Self - Accepting Award for Favourite Television Drama Program
1986
Soul Train (TV Series)
as
Self
- Melba Moore/Freddie Jackson/Beau Williams (1986) - Self
Archive Footage
2008
Entertainment Tonight (TV Series)
as
Self
- ET's Iconic Leading Men of the '90s - Recap (2021) - Self
- ET's Iconic Leading Men of the '90s - Day 4 (2021) - Self
- Episode dated 24 April 2008 (2008) - Self
2016
Live with Kelly and Mark (TV Series)
as
Self
- Guest Co-Host Michael Buble/Tom Hanks/Blair Underwood/Abbi Jacobson (2016) - Self
1995
Inside the White House (TV Movie documentary)
as
Self (uncredited)
1987
The Cosby Show (TV Series)
as
Denise's Boyfriend
- Looking Back (1987) - Denise's Boyfriend
References
Blair Underwood Wikipedia
(Text) CC BY-SA