India




Hindi, Chhattisgarhi


145.76 km2


Chhattisgarh




Bilaspur District




Mr.Kishor Roy




Guru Ghasidas Vishwavidyalaya, Pandit Sundarlal Sharma (Open) University, Maharishi University of Management and Technology



Bilaspur is a city in Bilaspur District in the Indian state of Chhattisgarh, situated 111 km (69 mi) north of the state capital, Raipur. It is the second-largest city (after Raipur) in the state. It is the administrative headquarters of Bilaspur District. Chhattisgarh State High Court at Bilaspur privileges it to host the name Nyayadhani ((Hindi: ) Law Capital) of the state.
Bilaspur is known for its aromatic Doobraj rice, handloom woven colorful soft Kosa silk saris, and more for its rich, varied and colorful culture. After the formation of Chhattisgarh state Bilaspur has emerged as the most favorable place to live in the state and developed city townships.
Historically, Bilaspur was a part of the Kalchuri dynasty of Ratanpur. The city, however, came into prominence around 1741, the year of the Maratha Empire rule, when a Maratha official took up his abode there.
The management of Bilaspur district was taken over by the British Government in 1818. The city was taken over by the British East India Company of Great Britain in the year 1854 from the then ruler of the region, Bhosale of the Nagpur kingdom belonging to the Maratha Empire.Under [bhosale]of the [nagpur kingdom] there was many subedars or zamindars/landlords like akbar khan, vazeer khan,sao and others in bilaspur.
Bilaspur district was constituted in 1861, followed by Bilaspur municipality in 1867. Famines in the Bilaspur district were recorded by the British administration in 1828-9, 1834-5, 1845-6, 1868-9 and 1899–1900. In 1868-9 and 1899–1900, the rains failed almost completely, resulting in severe distress, migration and desertion of villages. After the 1868-9 famine there was prosperity for the next 25 years; but in 1895 there was a very poor harvest, followed in 1896 by a complete failure of crops, and severe famine continued throughout 1897. In that year the mortality rate was as high as one in six people. The famine of 1897 was followed by two favorable years; but in 1899 the monsoon failed completely and the rice crop was wholly destroyed.
Guru Ghasidas (1756–1836) started a religious movement, Satnamis (meaning the worshippers of Satnam), between 1820 and 1830 primarily around the Sonakhan forests. This religious movement preached that god is not idols and not found in idols, but god is synonymous with truth. His community was a farming community, though in Hindu caste hierarchy they have been put in the Schedule caste. The university at Bilaspur is named after him as Guru Ghasidas University.
Railways arrived at Bilaspur in the decade 1880-90, with the arrival of the Bengal Nagpur Railway. In 1888 Mistri Jagmal Gangji and other Mistri Railway Contractors laid the first railway tracks from Rajnandgaon to Bilaspur, and in that same year fellow Kutchi contractor Khoda Ramji and others built the line from Bilaspur to Jharsuguda, including the bridge over the Champa river.
In 1890 the present railway station and yard were constructed by the famous Gujarati railway contractor Jagmal Gangji. His son Mulji Jagmal Sawaria was later given the title of "Rao Sahib" by the British for his contribution to the development of the town, railways and the district. Jagmal Block and Jagmal Chowk in the city are named after Jagmal Gangji Sawaria.
In 1901, the population of Bilaspur was 18,937 and it was the eighth-largest town in the Central Provinces of British India. In 1908, weaving of tasar silk and cotton clothes were recorded as the major industries of Bilaspur.
Bilaspur enjoys the distinctiveness of being one of the major cities in Chhattisgarh with considerable historical significance. Located in the eastern part of Chhattisgarh, Bilaspur is nearly four centuries old. Referred to as the "Rice Bowl of India", Bilaspur abounds in lush greenery and boasts of a myriad number of tourist attractions.
If the historical records are to be given any credence, then there is no reason to disbelieve the fact that Bilaspur owes its name to a fisherwoman, Bilasa in the 17th century. Bilaspur during that time and for many more years to come remained a fishing hamlet consisting of a few fishermens huts. According to the census conducted in 1901, the total population of Bilaspur was somewhere around 18,937 and it was considered the 8th largest town in the Central Provinces of British India. One interesting fact that one comes across while flipping through pages of Raipur history is that even as early as in 1908, Bilaspur had already made a mark as home to the major tasar silk and cotton clothes manufacturers. As far as the historical background of Bilaspur is concerned, the city was an integral part of the Kalchuri dynasty of Ratanpur. The city rose to prominence in 1741 which was also the period of Maratha invasion that served as a major watershed in the history of Bilaspur.
Bilaspur is located at 22.09°N 82.15°E? / 22.09; 82.15. It has an average elevation of 264 metres (866 ft).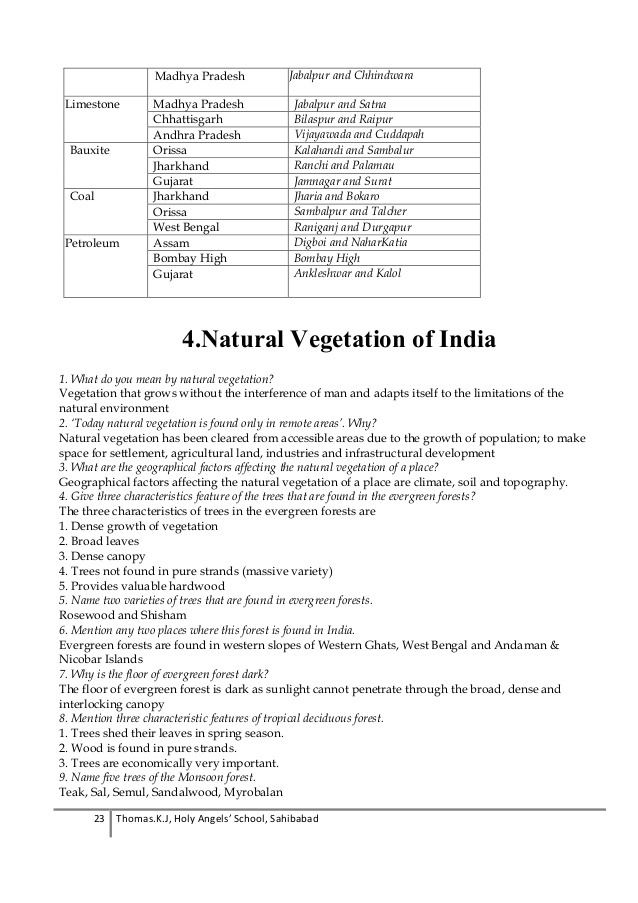 Bilaspur is situated on the banks of the rain-fed Arpa River, which originates from the high hills of the Maikal Range of central India. This dolomite rich region is surrounded by lush green forests in the north and the coal mines of the Hasdeo valley in the east.
Bilaspur District is surrounded by Koria District in the north, Shahdol District of Madhya Pradesh, Mungeli District in the west, Balauda Bazar-Bhata Para District in the south and Korba and Janjgir-Champa District in the east.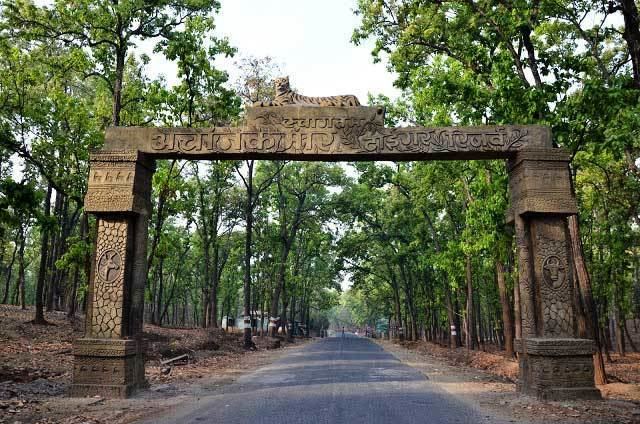 The people of Bilaspur also have a great tendency towards adopting new trends and life styles. Bilaspur thus is multicultural for people from all over the world have come and settled in this region. People of Bilaspur are also known for their simplicity, kindheartedness and adaptability.And this is the actual culture of Bilaspur.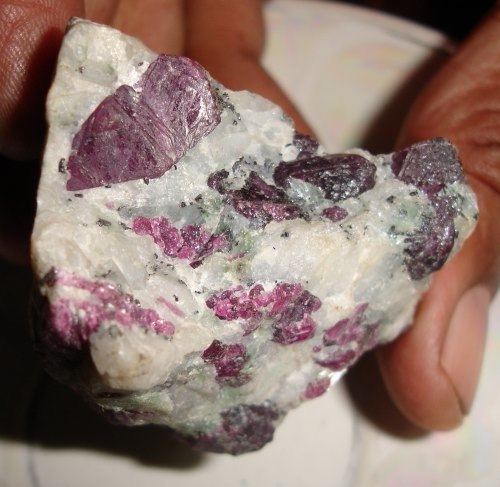 Bilaspur is rich in its cultural heritage. Bilaspur has its own dance styles, cuisine, music & traditional folk songs in which sohar song, bihav song & Pathoni songs are very famous. Sohar songs are related to child birth, Bihav songs are related to marriage celebration . The main parts of Bihav songs are Chulmati, Telmati, Maymouri, Nahdouri, Parghani, Bhadoni and other songs related to Bhanver, Dowery and Vidai songs. Pathoni songs are related to gouna (departure of bride to bridegroom home). The people of this region are very fond of colours.The dresses they wear are all colourful.Women too wear sarees with Kardhani. In rural areas women wear mala made of one rupee coins.Though this has gone out of trend these days.The people of this region are also known for creating humour out of language.Comical plays are very popular and are worth watching. The city celebrates all the major festivals of India. There are some local festivals such as the colorful Rout Dance (November), harley, and pola.The Rawat Nach Mahotsav is the folk dance festival of Bilaspur celebrated by Rawat tribes. The town has been the home of some famous literary personalities including Bimal Mitra (Bengali).
Bilaspur ( South East Central Railway ) is the highest revenue generating railway zone in India among 17 zones. The Bilaspur railway zone comprises divisions of Bilaspur, Nagpur and Raipur. South Eastern Coal Fields Limited (SECL), a subsidiary of Public Sector Unit Coal India Limited (CIL) - A Maharatna Company, is situated with headquarters at Bilaspur. SECL is a Miniratna PSU under the Ministry of Coal, with several awards in its credentials including best PSU award in 1997-98. An integrated action plan for development of civic infrastructure, including hi-tech water purifier system, proper drainage facilities and cleanliness, is being planned by state government for cities and towns while the proposed Arpa Project would give a new life to the city of Bilaspur, minister for urban administration and health Amar Agrawal said in an interview to the times of India, a leading news paper of India. The State Government has drawn up an ambitious plan of Rs2,000 crore to develop the Arpa river bank in Bilaspur district during the next seven years.For this, Government has constituted a 'Special Area Development Authority' (SADA) for the development of the Arpa river bank near Bilaspur city.
The Government has invited proposals from interested national and international institutions for the development of the river bank on a PPP model.The Authority has prepared a project for the development of the river and is now in search of organisations that would be interested in developing the river on a Public Private Partnership (PPP).
According to SADA, about 653-hectare area on the banks of the river would be developed. This area is 13.4 km in length. Commercial, residential, entertainment and other institutional facilities would be developed in this area. On both the sides of the river, 13.4-km-long retaining wall, houses and commercial complexes would be constructed, besides bridge, roads and walkways. Water supply, sewerage, drainage, electricity supply would be provided in the area.
The estimated cost of all the works is Rs2,000 crore. The development works would be taken up in phases during the next seven years.
Of the total 653-hectare area, some of the land is owned privately. In lieu of acquisition of private land, the affected people would be given land at other areas. After development for about 267-hectare land will be made available for sale. By selling this land, the developer could recover the invested amount. The downtown is called Gol Bazaar (Circular Market). Gol Bazaar, Sadar Bazaar and company Garden Chowk are buzzing and vibrant but overcrowded with slow-moving traffic. In contrast there are some newly developed areas as well. The Vyapar Vihar is a newly developed commercial and goods transport area. Bilaspur has Chhattisgarhs first hi-tech bus stand at Bodri.
It has the High Court of Chhattisgarh which is Asias largest court (in area).
Industries: Around Bilaspur, there are many industrial areas, including Tifra, Sirgitti and Silpahri Industrial Growth Centres. Sirgitti, Silpahri and Tifra around Bilapur are major industrial areas near Bilaspur. Located on the outskirts of Bilaspur city Sirgitti Industrial Centre is spread over an area of approx. 338 hectares.With about 324 industries it provides direct employment to 4431 persons. Silpahari Industrial Centre is another industrial area near Bilaspur and is home to many sponge iron industries. Tifra Industrial Area situated on the outskirts of Bilaspur city is spread over an area of approx. 65 hectares. Many Chemical, PVC foorwear, HDPE woven sacks, Polythene bags & sheets, Soft drinks and other units are located here. CSIDC or Chhattisgarh State Industrial Development Corporation Limited is responsible for the development of maintenance of all these industrial areas in and around Bilaspur. Chhattisgarh Laghu Evam Sahayak Udyog Sangh or CLSUS is an association of industries which represents all major industries of Bilaspur and Chhattisgarh. BEC Fertilizers – a unit of Bhilai Engineering Corporation is situated in the Sirgitii Industrial Area.
Power plants - Bilaspur has Indias second largest power plant of NTPC at Sipat which generates power of 2980 MW with 3 units of 660 MW each and 1 unit of 1000 MW. Many thermal power plants are coming up in the surrounding area of Bilaspur. Also notable are Nova, KSK, Gitanjali, Mahanadi etc.
Shopping mall(s) - City Mall-36 (near Mangla Chowk) and Rama Magneto Mall (Srikant Verma Marg) and Big Bazaar at Rao Trade Center have opened here, providing ultra modern shopping facilities and movie multiplexes, and upcoming malls with City Center Mall, Rama Port and Rama Orchid Mall, which will be opened around 2014.
Multiplex :- Glitz at City Mall 36 and PVR at Rama Magneto Mall are the only good cinema halls. Inbox might be coming soon.
Legal: The day the state of Chhattisgarh was constituted (1 November 2000) with its capital at Raipur, the High Court of Chhattisgarh was established at Bilaspur. It is the 19th high court of India.
Banks: All major Indian banks have branches and ATMs in the city. SBI have approx. 80 ATMs in the city as of 2013.
Website: A web-site dedicated to provide information on Bilaspur is maintained by NIC.
The most popular Video Game parlour is located in Nehru Nagar, near Samudaik Bhavan. It was opened in 1993 and now it has become one of the most famous Video Game Parlour in city.
The most popular farmhouse in Bilaspur is the 45-acre Samgra property, owned by Ajay Kumar Ajeet and Shree Jagdish Prasad Ajeet.
Various archeological sites and temples in Bilaspur attract tourists from all over the world. Achanakmar Wildlife sanctuary is one of the renowned eco tourism spots in Chhattisgarh. Hasdev Bango Dam is 105 km from Bilaspur. Malhar and Ratanpur are the centre of archeology. Ruins of forts to ancient temples are found here. Talagram is famous for "Deorani-Jethani" temple. Bubble Island and Radhika water park are the parks which amuses the local people as well as tourists. Belpan has a huge pond as well as samadhi. Khutaghat is a scenic spot and is wanted by the nature lovers. Forests, dam and hills comprise the surrounding of Khutaghat. Kabir Chobutara at a distance of 41 km from Bilaspur is a hub for mahatmas and saints. Bilaspur is situated on the banks of Apra is the main river. Leelagar and Maniyari are other small rivers of the district. Sonmuda is another tourist attraction which gives a panoramic view of valleys, hills and forest. River Sone originated from Sonmuda.Places of interest in and around Bilaspur include:
Malhar, which is of historical significance, as it was visited by Xuanzang, the Chinese historian. It is situated at 40 km. by road from
Bilaspur. In Malhar, so many ancient temples have been found by extraction such as Pataleshwar temple, Devri temple & Dindeshwari temple. Four handed idol of Lord Vishnu is also very famous. Malhar has a museum also
Amarkantak - Narmada River and Son River originate from Amarkantak.
Kanan Pendari Zoo. (Within city limits)
Tala, 20 km away, is famous for Rudra Shiva.
Ratanpur for its Mahamaya temple. According to holidayiq.com ratanpur ranked no. 1 of 19 places in Bilaspur to visit
Shri Aiyyappa Mandir (Sani dosha haarak) near Tifra Over bridge (Bhartiya Nagar).
Mungeli Maa Mahamaya Temple.
Smriti Vatika
Dams Khudiya dam, Lormi, and Khutaghat dam, Ratanpur.
Rani Sati Temple, a religious temple built in the city of Bilaspur by the Marwaris where the deity of Jhunjhunus temple is worshipped.
Two amusement parks are also here. (Bubble Island and Radhika water park)
Bilaspur is the center of electric power generation in India. Bilaspur and the surrounding area generate 10,000 MW of electricity, and an additional 50,000 MW are planned in the next few years. As many as 22 companies are interested to tap an estimated power generation potential of 50,000 megawatts in the region. The railways have gotten a major boost with big energy sector players set to invest Rs.5,000 crore in three proposed railways corridors around Bilaspur.
Bilaspur is famous for Doobraj rice, chila, rice role, angakar roti, thetri-khurmi etc. No trip to Bilaspur is complete without trying samosa from various vendors. The large but light samosa of Bilaspur are different than the Punjabi kind (which is predictably bulky and full of blustery masala). At Bilaspur, this pale-gold, dimpled temptress seduces the travelers. There are many other local Chhattisgarhi foods you may find on visiting a local family such as cheela and dhusaka.
Bilaspur is famous for Doobraj rice, chila, rice role, angakar roti, thetri-khurmi etc. No trip to Bilaspur is complete without trying samosa from various vendors. The large but light samosa of Bilaspur are different than the Punjabi kind (which is predictably bulky and full of blustery masala). At Bilaspur, this pale-gold, dimpled temptress seduces the travelers. There are many other local Chhattisgarhi foods you may find on visiting a local family such as cheela and dhusaka.
Bilaspur, Chhattisgarh Wikipedia
(,)http://upload.wikimedia.org/wikipedia/commons/e/e7/Temple_Carvings_in_Malhar_Bilaspur_Chhattisgarh_2009.jpg(,)http://images-02.delcampe-static.net/img_large/auction/000/092/363/650_001.jpg(,)http://chhattisgarh.com/bilaspur/travels/narnarayan.jpg(,)http://i.ytimg.com/vi/pJLbEi-0xDI/maxresdefault.jpg(,)http://i.ytimg.com/vi/Rs_bSNxMQZs/hqdefault.jpg(,)http://bharatmeragarv.com/wp-content/uploads/2015/02/chattisgarh-history-02.jpg(,)http://i.ytimg.com/vi/bLoAJ3b1PmI/hqdefault.jpg(,)http://i.ytimg.com/vi/tpT3K-1T5jM/hqdefault.jpg
(,)https://www.expatads.com/adpics1/2014/9/Get-Cost-Effective-Artificial-Turf-at-Namgrass541aabcd7950096fa58d.jpg(,)http://image.slidesharecdn.com/classxgeographyquestionbank-141014090319-conversion-gate01/95/class-x-geography-question-bank-23-638.jpg%3Fcb%3D1413295458(,)http://www.cgforest.com/WildLife//media/img4.jpg(,)http://image.slidesharecdn.com/annualreport2007-08-140529005621-phpapp01/95/annual-report-2007-08-79-638.jpg%3Fcb%3D1401343013(,)http://image.slidesharecdn.com/development-landscape-of-india-coverage-1230540972316820-2/95/coverage-in-indian-development-landscape-1-638.jpg%3Fcb%3D1422661184(,)http://image.slidesharecdn.com/classxgeographyquestionbank-141014090319-conversion-gate01/95/class-x-geography-question-bank-20-638.jpg%3Fcb%3D1413295458(,)http://lncindia.com/Images/LncPic/Landscape/Landscape%2520Plan%2520Dalha%2520Pahad.jpg(,)http://lncindia.com/Images/LncPic/EcoTourism/LNC3.jpg(,)http://mw2.google.com/mw-panoramio/photos/medium/63548845.jpg(,)http://mw2.google.com/mw-panoramio/photos/medium/11072593.jpg(,)http://mw2.google.com/mw-panoramio/photos/medium/13370571.jpg(,)http://mw2.google.com/mw-panoramio/photos/medium/11262120.jpg
(,)http://cache.marriott.com/propertyimages/p/pabcy/pabcy_restaurant.jpg%3Fresize%3D1.03x:1.03x%26crop%3D762:275%3B10,10(,)http://www.outlooktraveller.com/common/uploads/article/2014/xFS_014523107A10060171-Hotels4.jpg.pagespeed.ic.g2B5nXZ4Oj.jpg(,)http://media-cdn.tripadvisor.com/media/photo-o/03/84/37/79/the-aananda-imperial.jpg(,)http://www.cleartrip.com/places/hotels//3841/384116/images/Gourmet_Multi_Cuisine_Restaurant_w.jpg(,)http://cache.marriott.com/propertyimages/p/pabcy/pabcy_weddings.jpg%3Fresize%3D1.03x:1.03x%26crop%3D762:275%3B10,10(,)http://edge.ixigo.com/img/neelam-food-plaza-images-photos-51c80380e4b0e522ce9ac2d1.jpg(,)http://media-cdn.tripadvisor.com/media/photo-s/05/50/e6/58/hotel-grand-amba.jpg(,)http://media-cdn.tripadvisor.com/media/photo-s/06/35/04/97/courtyard-by-marriott.jpg(,)http://im.hunt.in/cg/bilaspur/City-Guide/coconut.jpg(,)http://im.hunt.in/cg/Bilaspur/City-Guide/gtresr.jpg(,)http://im.hunt.in/cg/Bilaspur/City-Guide/caters.jpg(,)http://www.cleartrip.com/places/hotels//3777/377735/images/Hotel_East_Park_Bilaspur_1.jpg_w.jpg
(,)http://1.bp.blogspot.com/GPE_cWYDuM/UVLhwPoQkAI/AAAAAAAAAM8/E-VGirtX2dw/s1600/Ratanpur%2BMahamaya%2BTemple.JPG(,)http://holidayexpresstravel.in/images/uploads2/chhattisgarh-big-3.jpg(,)http://www.trodly.com/pictures/destination/4874.jpg(,)http://2.bp.blogspot.com/-bgblUasuqtM/UVLh6vfG1cI/AAAAAAAAANE/j6kaLBJyRgs/s1600/Jhalmala%2BMata%2BMandir.JPG(,)http://www.flyfaraway.net/images/slider/chhattisgarh3.jpg(,)http://upload.wikimedia.org/wikipedia/commons/thumb/1/1b/Laxman_temple_at_sirpur,chhattisgarh,india.JPG/800px-Laxman_temple_at_sirpur,chhattisgarh,india.JPG(,)http://www.nivalink.com/watermark.ashx%3FImageUrl%3Dhotelimages/uploads/8820131253196844529.jpg(,)https://greatindianjourney.files.wordpress.com/2013/12/sambar-with-spotted-deer.jpg(,)http://upload.wikimedia.org/wikipedia/commons/8/8a/Hareli_Festival.jpg(,)http://lh6.ggpht.com/_mmJ1cHsXAks/S3MWcZ4BgRI/AAAAAAAAIWM/p9llEeX7pCo/s512/16300105%2520Pataleshwar%253F.JPG(,)http://www.astrolika.com/monuments/images/malhar-fort-bilaspur.jpg
(,)http://blog.travelwithsmile.com/wp-content/uploads/2013/09/achankmar-tiger-reserve-tribe-culture.jpg(,)http://upload.wikimedia.org/wikipedia/commons/f/f5/Mineral_wealth_of_Chhattisgarh.jpg(,)http://i.ytimg.com/vi/hqQXqjAn28Y/hqdefault.jpg(,)http://im.hunt.in/cg/Bilaspur/City-Guide/ghar.jpg(,)http://i.ytimg.com/vi/IswNkFCDOQs/hqdefault.jpg(,)http://helloraipur.poorabtimes.com/headerimg/big/42.jpg(,)http://i.ytimg.com/vi/ZaMSLusYRCs/hqdefault.jpg(,)http://i.ytimg.com/vi/jzBBjxyLozo/hqdefault.jpg
(,)http://www.onlinetourismindia.com/india-tourism-guide/gifs/chhattisgarh-tourism.jpg(,)http://amarbharat.com/wp-content/uploads/2013/02/bilaspur-chhattisgarh.jpg(,)http://chhattisgarh.com/bilaspur/travels/mahamaya.jpg(,)http://nayaraipur.in/wp-content/uploads/2015/03/chitrakut.jpg(,)http://www.indianmirror.com/tourism/images/bilaspur1.jpg(,)http://www.cgonthenet.in/uploads/4/0/7/7/40772885/698709_orig.jpg(,)http://www.indiantravels.com/admin/uploads/City_photos/634972351736089583_bil5.jpg(,)http://www.horizontravelindia.com/wp-content/uploads/2014/01/jagdalpur.jpg(,)http://www.helloraipur.poorabtimes.com/headerimg/big/81.jpg(,)http://bilaspur.gov.in/images/ratanpur.jpg(,)http://www.helloraipur.poorabtimes.com/headerimg/big/42.jpg(,)http://www.onefivenine.com/images/Travel/1643.jpg