Occupation

Actor


Spouse

Tandra Ray


Role

Film actor





Name

Bijay Mohanty




Years active

1977-present




Children

Jashmine Mohanty









Born

8 April 1950 (

1950-04-08

) Pandiri, Kendrapara


Website

http://www.bijaymohanty.com/


Parents

Adikanda Mohanty, Shantilata Mohanty




Movies

Bhaunri ‑ The Sinking R, Akhire Akhire, Mu Eka Tumara, Suna Chadhei, Naga Phasa


Similar People

Uttam Mohanty, Aparajita Mohanty, Mihir Das, Siddhanta Manmohan Mahapatra, Tandra Ray


Died

July 2020 (aged 70) Bhubaneswar, Odisha, India
Bijay Mohanty | Odia Actor | Family Photo Album | Smruti
Bijay Mohanty(Odia: ବିଜୟ ମହାନ୍ତି) (born 8 April 1950) was a film actor of Odia Cinema. He won the National Film Awards.
Contents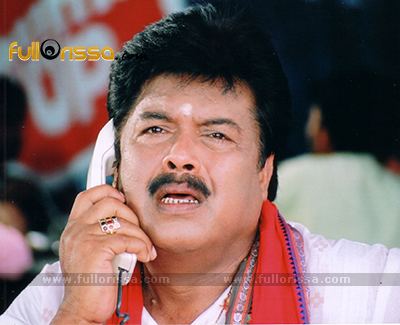 Exclusive Interview With Bijay Mohanty
Early life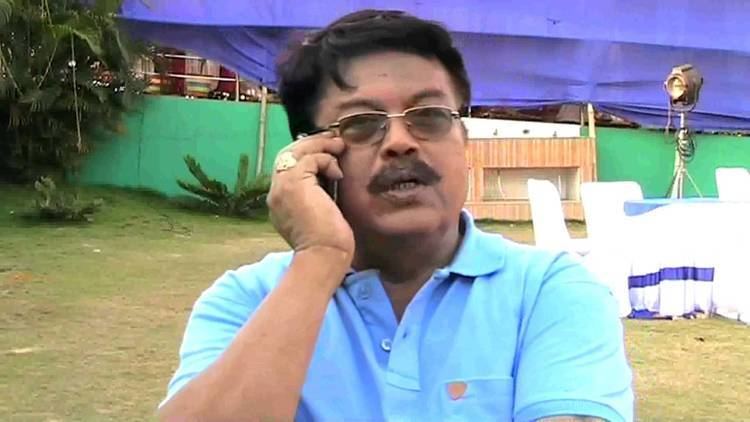 Mohanty was born in 1950 at Pandiri (Kendrapara and brought up in Baripada, Mayurbhanj, Orissa. He started acting in his school days while studying in M.K.C High School. After his graduation from BA, he joined the National School of Drama. He passed successfully from the NSD with classmates like Naseeruddin Shah, Raj Babbar, Om Puri etc. He acted in the theatres and stayed in Delhi up to 1975. After returning to Odisha, he devoted himself to directing plays.
Personal life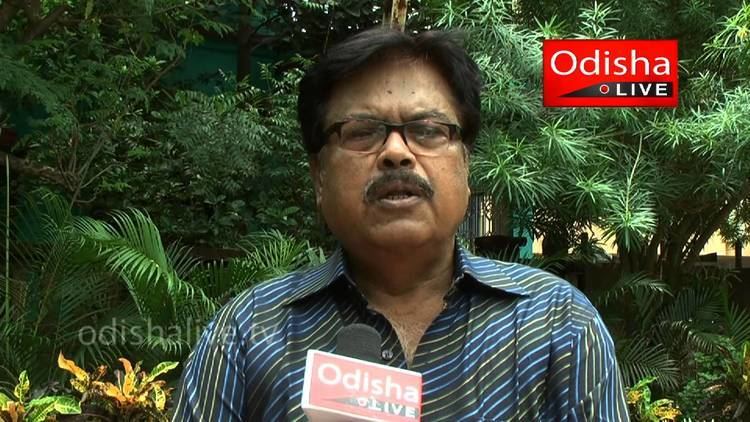 He married to Tandra Ray, an actress of the Oriya film industry. The couple acted in a number of films opposite to each other.
Career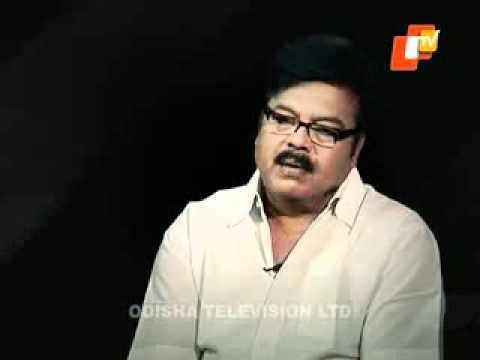 In 1977, he started his career in the Oriya film industry with the film Chilika Tire which won the National Award for that year. Initially he was opted mostly for negative roles. Naga Phasa, Samay Bada Balaban, Danda Balunga, Sahari Bagha, Chaka Bhaunri and Chaka Akhi Sabu Dekhuchi are some of his most notable films in this role. He has acted almost all kinds of roles ranging from hero, villain, comedian, character roles etc. In every field he left his uncomparable mark. Other notable films include Arati (1981), Mamata Mage Mula (1985), Aei Aama Sansara (1986), Aama Ghara Aama Sansara (1991), Ki Heba Sua Posile, Bhisma Pratigya (1993), Bhai Hela Bhagari (1994), Suna Panjuri, Laxman Rekha, Rakhi Bhijigala Akhi Luhare and I Love My India.
He also directed the movie Bhuli Huena.
He joined the Drama department of the Utkal Sangeet Mahavidyalaya in 1977 and retired as a professor from the institute in the recent years.
Jugechha, a drama troupe that he formed in his native place Baripada was a well-known troupe and staged play in different parts of Orissa as well as the country.
Some of his television serials aired on Doordarshan include Asara Aloka, Sri Jagannath, Subhadra, Sara Akasa, Samaya Chaka, Sakalara Apekhya Re, Nadekhile Loka Dekhe, Mahayagyan and Bidhatara Khela.
Political career
Bijay joined Indian National Congress on 27 February 2014, indicating that he may contest Bhubaneshwar lok sabha seat in Indian general elections, 2014.
Awards and honours
Jayadev Award - 2014(Odisha State Film Awards)
He was honoured with National Award for his contribution to art and literature.
Won the Odisha State Film Awards six times for Arati (1981), Mamata Mage Mula (1985), Ei Aam Sansara (1986), Aam Ghara Aam Sansara (1991), Bhisma Pratingya (1993) and Bhai Hela Bhagari (1994).
Orissa Cine Critics Award in 1987 for "Best Actor of the Decade".
Death
He passed away on 20th July, 2020.
Filmography
Actor
-
Mahayajna (TV Series)(2002)
2019
Selfish Dil
as
Deepa's Father
2015
Pilata Bigidigala
as
Chaturbhuja Mahanty
2014
Tame Thile Sathire
as
Subrat Das
2014
Pagala Karichu Tu
as
Bijay
2014
Akhire Akhire
as
Shiva's father
2013
Bachelor
as
Arjun's father
2013
Mita Basichi Mu Bhuta Sathire
as
Anna
2013
Daha Balunga
as
Uttam Mohanty
2013
Hata Dhari Chalutha
as
Abinash Choudhury
2013
Mu Aashiq Mu Awara
as
Raghu
2012
Parshuram
as
Jeje (as Samaresh)
2012
ACP Ranveer
as
Singer (guest appearence)
2012
Bad Girl - Gote Badnam Jhiara Katha
as
Payodhar Patnaik
2012
Raju Awara
as
Jagdish Prasad Rai
2011
Katak - the silver city
as
Saumendra Patnaik
2011
Kemiti a Bandhan
as
Durga Madhav Samantrai
2011
Mu Premi Mu Pagala
as
Swapna's father
2011
Baishi Pahache Kheliba Mina
as
Shambu Nath Das
2011
Kiese Dakuchi Kouthi Mate
as
Anand Shankar
2011
Chatire Lekhichi Tori Naa
as
Badal's father
2010
Om Namaha Shivaya
as
Pujari
2010
Megha Sabari Re Asiba Pheri
as
Tantrk Baba
2010
Prema Adhei Akshyara
as
Bikram Choudhury
2010
Tora More Jodi Sundara
as
Rudra Rai Choudhury
2010
Sasura Ghara Zindabad
as
Dhiren Choudhury
2010
Mu Kana Ete Kharap
as
Narendra Choudhury
2010
Subha Vivaha
as
Prem's father
2010
Aakhi Palakare Tu
as
Balia Bhai / Guest apperance
2010
Tu Thile Mo Dara Kahaku
as
Radha's father / Kabiraj
2009
Love Dot Com
as
Advocate Bijay Rautrai
2009
Romeo: The Lover Boy
as
Colonel Rajendra
2009
Mukhyamantri
as
Bidyadhar Patnaik
2009
Shatru Sanghar
as
Nilambar Das
2008
Janak (TV Series)(2008-2010)
2008
Chaati Chiri Dele Tu..
as
Pujari
2008
Satya Meba Jayate
as
Braja
2008
Mate Ta Love Helare
as
Police Commissioner
2008
Kalinga Putra
as
Gobinda Pradhan
2007
Lakhmi Pratima
as
Janardhan
2007
Mahanayak
as
Jaganath Balwant Rai
2007
Mo Suna Pua
as
Balaram Das
2007
Nari Nuhen Tu Narayani
as
Indrajeet Samantrai
2007
Lal Tuku Tuku Sadhaba Bahu
as
Dinabandhu
2007
Chaka Chaka Bhaunri
as
Jagadish Mahapatra
2007
To Pain Nebi Mu Sahe Janama
as
Chumki's father
2006
I Love My India
as
Debendra Mahapatra
2005
Babu I Love You
as
Bijuli's father
2005
Dharma Ra Heba Jay
as
Lokanath Swain
2005
O My Love
as
Singer (Spl. apperance)
2005
Tu Mo Akhira Tara
as
Barsha's father
2005
Tate Mo Rana
as
Rajeswar Choudhury
2005
Priya Mo Priya
as
Indrjit Chotrai
2003
Katha Deithili Maa Ku
as
Abinash Patnaik
2003
Sakala Tirtha To Charane
2003
Sabata Maa
as
Dhananjay Lenka
2002
Maa Kande Aaji Puate Pain
2002
Mana Rahigala Tumari Thare
as
Raghunath Das
2002
Rahichi Rahibi Tori Paain
as
Nishakar Sahu
2002
Samaya Chakare Sansara Ratha
as
Niranjan Rautrai
2002
Pua Mora Jagata Jita
as
Ramakant Patnaik
2002
Sindura Nuhein Khela Ghara
as
Ram Narayan Chotrai
2001
Dharma Debata
as
Siba Prashad
2001
Mo Kola To Jhulana
as
Abinash Choudhury
2000
Babu Parsuram
as
Parsuram Rautrai
1999
Jai Sriram
as
Ghana Shyam Mahanty
1999
Katha Rahigala Kala Kala Ku
1999
Rakhi Bhijigala Aakhi Luha Re
1999
Sasu Hathakadi Bhauja Bedi
as
Sanatan
1999
Rakata Chinhichhi Nijara Kie
1999
Kie Pochhiba Maa Aakhi Ra Luha
as
Biranchi
1998
Sahara Jaluchi
as
Pappu Raula
1997
Jibana sathi
as
Jaganath Das
1997
Lakhe Siba Puji Paichi Pua
as
Nirakar
1997
Ram Laxman
as
Ram Patnaik
1996
Laxman Rekha
as
Anadi Mahapatra
1996
Sakhi Rakhiba Mo Shankha Sindura
as
Ananda Misra
1995
Kula Nandan
as
Ram Shankar Choudhury
1995
Mo Mana Khali Tumari Pain
as
Pratap Aditya
1994
Pacheri Uthila Majhi Duaru
as
Choudhury Balram Das
1994
Sakhi Rahila Ae Singha Duara
as
Rudra Prasad Singh
1994
Gopa Re Badhhuchhi Kala Kanhei
1994
Bhai Hela Bhagari
as
Bijay
1993
Bhagya Hate Doro
as
Bijaya Mahanty
1993
Pathara Khasuchi Bada Deulu
1992
Anti Churi Tanti Kate
1992
Ghara Mora Swarga
as
Gopal
1992
Panjur Bhitare Sari
as
Bijay
1991
Kotia Manish Gotiye Jaga
as
Jaga
1991
Ki Heba Sua Posile
as
Biswanath Mahapatra
1991
To Binu Anya Gati Nahin
1991
Aama Ghara Aama Sansara
as
Mantu Sabat
1991
Bastra Haran
as
Abhijit Rai
1990
Chakadola Karuchi Leela
1990
Maa Mate Shakti De
as
Himanshu Choudhury
1990
Thakura Achanti Chau Bahaku
1989
Asuchi Mo Kalia Suna
as
Biplab
1989
Bidhira Bidhan
as
Jiten Chowdhury
1989
Mamata Ra Dori
as
Parsuram
1989
Topaye Sindura Dipata Shankha
1989
Pratisodha Aparadh Nuhen
1988
Pua Moro Kala Thakura
1988
Jahaku Rakhibe Ananta
as
Ranjan
1987
Chaka Aakhi Sabu Dekhuchi
1986
Chamana Atha Guntha
as
Bhagia
1985
Samay Bada Balwan
as
Raju
1985
Sata Kebe Luchi Rahena
as
Bijay
1985
Jaga Hatare Pagha
as
Jaga
1984
Jaaiphula (as Bijay Mahanty)
1983
Swapna Sagara
as
Landlord
1977
Naga Phasa
as
Pratap Patnaik
Director
Assistant Director
1977
Abhimaan (assistant director)
Production Designer
References
Bijay Mohanty Wikipedia
(Text) CC BY-SA