Spouse

Sangita Das (m. ?–2010)






Born

17 February 1966 (Age 62) ,

Movies

Similar

Amlan Das, Siddhanta Mahapatra, Bijay Mohanty

Died

11 January 2022 (aged 62) Cuttack, Odisha, India
Exclusive Interview With Actor Turned Politician Mihir Das
Mihir Kumar Das (17 February 1959 – 11 January 2022) was a Ollywood/Odia film actor. He received several awards, notably Best Actor for his films Laxmi Pratima in 1998 and Pheria Mo Suna Bhauni in 2005 and Best Supporting Actor award for his films Rakhi Bandhili Mo Rakhiba Mana in 2002 and Prema Adhei Akhyara in 2010 from the Odisha state government.
Contents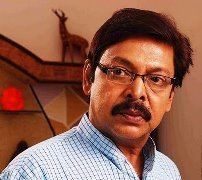 Facts
He was married to singer and film artist Sangita Das.
He received the Best Supporting Actor award for his
films
'Rakhi Bandhili Mo Rakhiba Mana in 2002' and 'Prema Adhei Akhyar' in 2010.
Kathare kathare veteran actor mihir das etv news odia
Personal details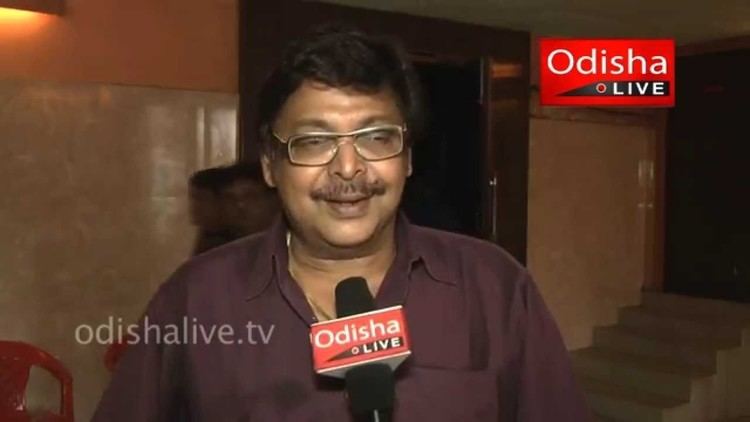 Das was born in Thursday, 17 February 1966 at Mayurbhanj. He was married to singer and film artist Sangita Das (died in 2010), daughter of singer Chitta Jena.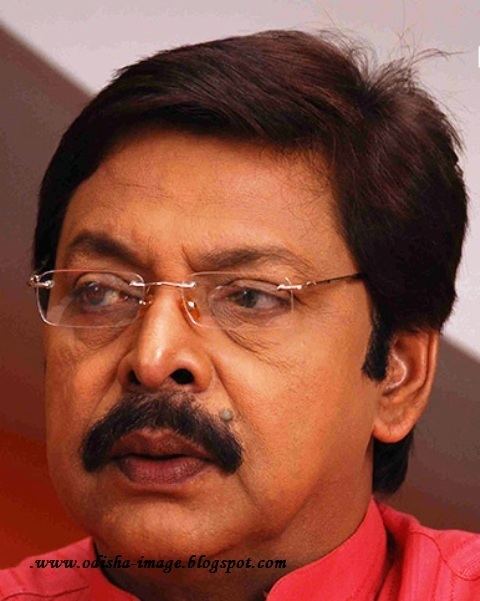 He debuted in the Oriya film industry with an art film School Master and then in commercial (non-art) film Mathura Bijay in 1979. He received wider applause and recognition for his performance in Pua Mora Bholashankar. A veteran actor for more than three decades, he received Best Actor award from the state government for his performance in movies Laxmi Protima in 1998 and Pheria Mo Suna Bhauni in 2005.
Film awards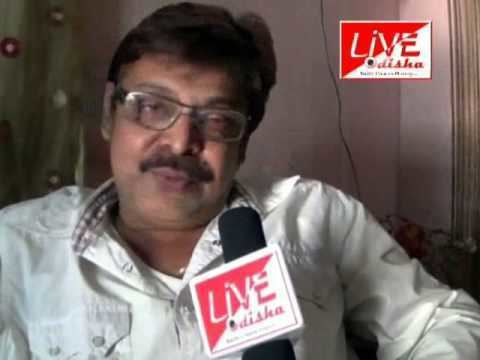 Best Supporting Actor award for Laxmi Protima in 1998.
Best Actor award for Bidhata in 1999.
Best Supporting Actor award for Rakhi Bandhili Mo Rakhiba Mana in 2002.
Best Actor award for Pheria Mo Suna Bhauni in 2005.
Best Comedian award for Mu Tate Love Karuchi in 2007.
Best Supporting Actor award for Prema Adhei Akhyara in 2010.
Filmography
N/A Raja Sahiba (announced)
2021 Gaon Ra Na Galuapur
2021 Mane Mane Mana Khojuthila
2021 Tume Mo Sankha Tume Mo Sindura
2021 Roll No 27 Sujata Senapati
2021 Tandav
Father of Debasis
2020 72 Hours - Life or Death (TV Series)
2019 Chal Tike Dusta Heba
Binayak / Mr.Bin (Rishan's Father)
2018 Sriman Surdas
2018 Sundargarh Ra Salman Khan
Abhinash Raichoudhary
2017 Abhaya
2017 Sister Sridevi
2016 Tora Dine Ku Mora Dine
2016 Love Pain Kuchh Bhi Karega
2016 Agastya
Rudra Pratap
2016 Love Station
Rudra Prasad Satapathy
2016 Premare Premare
2016 Jabardast Premika
Jaganath
2016 Hela Mate Prema Jara
Sashank Satpathy
2016 Tu Kahibu Na Mu
Stiti's father
2016 Tu Je Sei
2015 Mo Dil Kahe Ilu Ilu
Abinash Choudhury
2015 Raghupati Raghaba Rajaram
2015/IV Maya
2015 Gapa Hele Bi Sata
College Principal
2015 Love You Hamesha
Dinabandhu Mahapatra
2015 Kie Daba Takkar
Bansidhar
2015 Nua Nua Premare
Advocate Aashish
2015 College Time
2015 Ishq Tu Hi Tu
Prana
2015 Bhaunri
Dibakar
2014 Deepanjali
2014 Mu Tara Kie
2014 Pagala Karichu Tu
Kaka
2014 Ame Ta Toka Sandha Marka
2014 Sangam
Ashutosh
2014 Golapi Golapi
Aditya's father
2014 Daddy: The Loving God
2014 Smile Please
Rudra Pratap
2014 Puni Dekha Heba Ara Janamare
2014 Tu Aau Mu
2013 Gud Boy
2013 Tu Mo Dehara Chhai
Sanjay
2013 Mu Eka Tumara
Birendra
2013 Prema Sabuthu Balaban
Nilatha Das
2013 Superstar
2013 Rumku Jhumana
2013 Target
Bibek's father
2013 Deewana Deewani
Banya's father
2013 ACP Sagarika
Madhav Patnaik
2013 My Love Story
Mr. Mahapatra
2013 Nai Separi Kanaka Gori
Bibhu
2012 Love Master
Surya Pratap
2012 Mun: The devil inside Us
2012 Chanda Na Tame Tara
2012 Bad Girl - Gote Badnam Jhiara Katha
Aditya Choudhury
2012 Idiot: I Do Ishq Only Tumse
Guru Bhai
2012 Matira Bandhana
The Idol Maker
2012 Raja Jhia Sathe Heigala Bhaba
Pratap Choudhury
2012 Tu Mo Arambha Tu Mo Sesha
Prem's father
2012 Gud Boy
Mihir Samantray
2012 Shapath
Dada Bhai
2012 Emiti Bi Prema Hue
Surya Pratap
2011 Aain Kanoon
2011 Katak - the silver city
Mustak Bhai
2011 Criminal
Biswajeet
2011 Kemiti a Bandhan
Raghu
2011 Mu Premi Mu Pagala
Chinu's father
2011/II Chocolate
Sritam Das
2011 Chori Chori Mana Chori
2011 143 - I Love You
MatkaR.
2011 Baishi Pahache Kheliba Mina
Sagar Patnaik
2011 Kiese Dakuchi Kouthi Mate
Guruji
2011 Hero - Prem Katha
Bikram
2011 Mate Bohu Kari Nei Ja
Sudarshan Patnaik
2011 E Mana Khoje Mana Tiye
Badri Prasad
2011 Tu Mo Girlfriend
Munna Bhai
2011 Mana Mora Prajapati
2011 Loafer
Chandra Bhanu Upadhyay
2011/I Most Wanted
Albert James
2010 Tu Tha Mun Jauchi Rushi
Akash Patnaik
2010 Asibu Kebe Saji Mo Rani
Abinash's father
2010 Diwana
ACP Choudhury
2010 Prema Adhei Akshyara
Amar's father
2010 Tate Bhala Pauchi Boli
2010 Tora More Jodi Sundara
Doctor
2010 Bhul Bujhibani Mate
Surjit
2010 Pahili Raja
Aditya Gadanayak
2010 Sanju Aau Sanjana
Parshuram Paikray
2010 Aalo Mora Kandhei
Abinash Choudhury
2010 Dil Tate Deichi
2010 Mu Kana Ete Kharap
Manu
2010 Subha Vivaha
Krishna' grandfather
2010 Aakhi Palakare Tu
Ratnakar Routrai
2009 Aaa Re Saathi Aa
Sarbeswar Das
2009 Tu Mori Paain: The Last Love Story
Maheswar
2009 Aseema: Beyond Boundaries
2009 Tume Hi Sathi Mora
2009 Abhimanyu
Kalandi Kanhu / Kaka
2009 Mitare Meeta
Bikram
2009 Love Dot Com
Raj's father
2009 Sata Sure Bandha E Jibana
Jaganath Ray Mahapatra
2009 Keun Dunia Ru Asila Bandhu
2009 Aila Re Oriya Pua
2009 Shatru Sanghar
Police DCP
2009 Suna Chadhei Mo Rupa Chadhei
Ranjit
2009/I Dream Girl
2009 Dhire Dhire Prema Hela
Bhagrabh Chotrai
2008 Chae Mon Tomake
2008 Mate Ani Dela Lakhye Faguna
Santosh
2008 Nei Jaa Re Megha Mate
Bikram
2008 To Bina Bhala Lagena
Bhola Bhai
2008 Munna: A Love Story
Durjyadhan Baliarsingh
2008 Mu Sapanara Soudagar (Guest appearance)
2008 Bhagya Chakra
Mr. Das
2008 Mate Ta Love Helare
Professor
2008 Hasiba Puni Mo Suna Sansar
Promod
2008 Dhanare Rakhibu Sapatha Mora
Birendra Rai Choudhury
2007 Agnisikha
Major Das
2007 Dhauli Express
Dibkar Das
2007 E Mana Manena
Radha Mohan Mahapatra
2007 Lakhmi Pratima
Sura
2007 Mu Tate Love Karuchi
2007 Nari Nuhen Tu Narayani
Bikram Chotrai
2007 Pheria Mo Suna Bhauni
Shiba
2007 Samaya Hathare Dori
Swadhin
2007 Kali Sankar
Benu Madhab
2007 Chaka Chaka Bhaunri
Ruturaj Baliar Singh
2006 Rakate Lekhichi Naa
Bijay Mahapatra
2006 Rakhi Bandhili Mo Rakhiba Mana
Bijay Choudhury
2006 Shaashu Ghara Chaalijibi
Gangadhara Rai
2006 Tu Eka Aama Saha Bharasa
Bhola / Sankar
2006 I Love My India
Ranjeet Choudhury
2006 Prema Rutu Aslilare
2005 Jiwan Mrutyu
Nitu's Father
2005 Om Shanti Om
Abhinas Das
2005 Swamir Deoa Sindur
2005 To Paain
Abinash
2005 Topae Sindura Di Topa Luha
Naratom
2005 Tate Mo Rana
Gopal
2004 Aakrosh
2004 Mastan
2004 Rakhiba Jadi Se Maariba Kie
2003 Je Panche Para Manda
Madan
2003 Sakala Tirtha To Charane
2003 Suna Sankhali
Abinash Choudhury
2003 Vidhata
Bijay Patnaik
2003 Nari Akhire Nian
2003 Aeithi Swarga Aeithi Narka
Bishu
2003 Matrushakti
Inspector Surya Prakash
2002 Mana Rahigala Tumari Thare
Photographer Mihir
2002 Samay Kheluchhi Chaka Bhaunri
2002 Wrong Number
Biswambar Patnaik / Bishu
2002 Samaya Chakare Sansara Ratha
Ajit Rautrai
2001 Baazi
Mohan Patnaik
2001 Dharma Debata
2001 Kala Manika
2000 Babu Parsuram
Ajay Rautrai
2000 Bou
Atal Bihari
2000 Hari Bhai Harena
Sadhu Mahakud
2000 Rashmi Rekha
2000 Tulashi
1999 Dharma Nikiti
Bijay Patnaik
1999 Jai Sriram
Tulu Chotrai
1999 Katha Kahiba Mo Matha Sindoor
Ajay Rai
1999 Krishna Kaberi
Bata
1999 Maa Pari Kie Heba
Bijay Das
1999 Rakhi Bhijigala Aakhi Luha Re
Rajesh
1999 Sasu Hathakadi Bhauja Bedi
Santosh
1999 Rakata Chinhichhi Nijara Kie
1999 Suna Harini
Ajay Choudhury
1999 Prem Bandhan
Nirmal
1999 Kie Pochhiba Maa Aakhi Ra Luha
Surendra Das
1999 Kalki Abatar
1999 Lat Saheb
1999 Pabitra Bandhan
Abinash
1998 Ahalya
1998 Laxmi Ra Abhisara
1998 Sahara Jaluchi
Raju
1998 Singha Bahini
Deepak / Raja
1998 Soubhagyabati
Bikash Choudhury
1998 Stree
Sagar Mohanty
1997 Bhula Kahar
1997 Ganga Jamuna
Surya
1997 Jibana sathi
Manoj
1997 Nari Bi Pindhipare Rakta Sindura
Rajesh
1997 Bapa
1997 Suna Sansar
1997 Yugnayak (TV Series) (1997)
1996 Laxman Rekha
Bikash Mahapatra
1996 Pua Moro Bhola Shankara
Sankar
1996 Sakal Tirtha
Priya Nath Pati / Prem
1996 Sakhi Rakhiba Mo Shankha Sindura
Shankar
1996 Suhaga Sindura
Amar
1996 Yashoda
Police Inspector
1996 Kahini
1996 Vasudha
Raja
1995 Kula Nandan
Dipankar Choudhury
1995 Mani Nageswari
Biju
1995 Mo Mana Khali Tumari Pain
Inspecter Prakash
1995 Rana Bhumi
Advocate
1995 Sabitri
Raja
1995 Subhadra
Bijay Das
1995 Jibana Dhara
1995 Aei ta jiban (TV Series) (1995-1996)
1994 Mukti Mashal
1994 Sakhi Rahila Ae Singha Duara
Kalia
1994 Mahua
1994 Gopa Re Badhhuchhi Kala Kanhei
Sudama
1994 Bhai Hela Bhagari
Binod
1994 Suna Bhauja
Manoj
1994 Gadhi Janile Ghara Sundara
Ashok Mahapatra
1993 Anupama
1993 Bhagya Hate Doro
Alok
1993 Dadagiri
Manoj
1992 Agni Sankat
1992 Ghara Mora Swarga
Babula
1992 Maa Jahara Saha
Pranab
1992 Naga Panchami
1992 Panjur Bhitare Sari
Ajay
1992 Preeti Ra Eti
1991 Bastra Haran
Ajit Rai
1990 Chakadola Karuchi Leela
1990 Hisab Kariba Kalia
Rakesh
1990 Kalia Bharasa
1990 Maa O Mamata
Akash Das
1990 Paradeshi Chadhei
1990 Drishti
1990 Hasa Luha Bhara Duniya
1989 Sasti
1989 Akashara Aakhi
1989 Pratisodha Aparadh Nuhen
1989 Sagar
1988 Kanyadaan
Kumar
1987 Eai Ta Dunia
1987 Majhi Pahancha
Sagar
1987 Bargad Dada
1986 Ei Aama Sansar
1985 School Master
1980 Ramayan
Satrughna
Death
In December 2021, Das was hospitalized after having a heart attack while undergoing dialysis for a renal issue in Cuttack, India.[4][5] He died while undergoing treatment at hospital in Cuttack on 11 January 2022, at the age of 62.
References
Mihir Das Wikipedia
(Text) CC BY-SA