7.6

/

10

Alchetron

8.6

Rate This




Director

K. Balachander




Release date

1986 (India)




Country

India






Genre

Drama




Duration




Language

Tamil





Release date

13 May 1974




Songs

Adi Ennadi Ulagam




Cast

Sujatha (Kavitha),

Jaiganesh

(Murthy),

Vijayakumar

(Tilak), Sripriya (Bharathi), Kamal Haasan (Prasad),

Fatafat Jayalakshmi

(Chandra)

Aval Oru Thodharkadai (English: She's a Never Ending Story) is a 1974 Tamil film directed by K. Balachander. The story revolves around a working middle class woman, who sacrifices her life and desires to support her large family. The lead role was played by Sujatha in her first Tamil film, which was also her first starring role. Kamal Haasan, Vijayakumar, Jaiganesh, M. G. Soman and Sripriya played key roles. The film was shot in black-and white.
Contents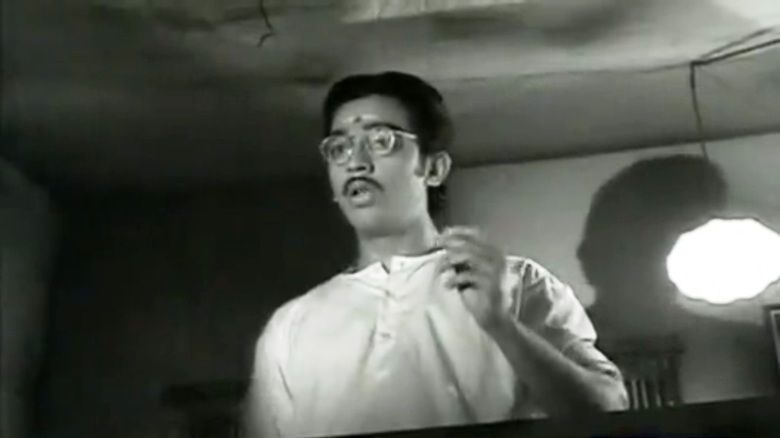 The film is considered to be one of Balachander's as well as Sujatha's best films. Several directors like Mani Ratnam, K. Bhagyaraj and K. S. Ravikumar named Aval Oru Thodar Kathai as one of their favorite films. It ran for 25 weeks and was remade or dubbed in five other Indian languages.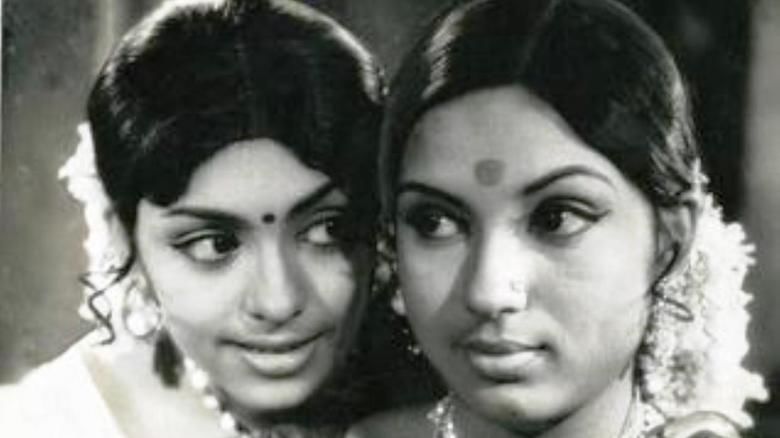 Plot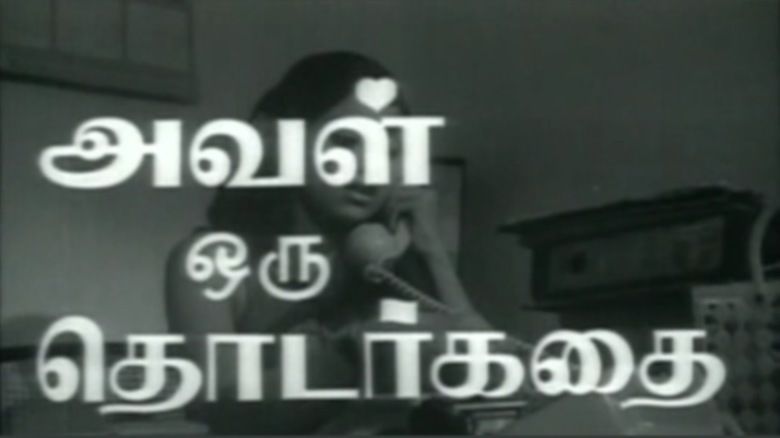 Kavitha (Sujatha) is a working woman in a middle-class family. She works hard to support her widowed sister, unmarried sister, her blind younger brother, her mother, her drunkard brother Murthy (Jaiganesh) and his family. Her father abandons the family and becomes a saint. Her brother not only does not take responsibilities, but also creates additional problems for her. She has a longtime boyfriend of five years, Tilak (Vijayakumar) who wants to marry her, but she doesn't because of her commitment to her family. His eyes now wander to Kavitha's widowed younger sister Bharathi (Sripriya) who reciprocates his feelings. Kavitha, after reading her boyfriend's love letter to her sister, arranges for them to get married, thus giving up her chance of having a life with him. Meanwhile, Prasad (Kamalahasan) loves Bharathi, Kavitha's sister; but when he comes to know that she loves Tilak, he sacrifices his love for her and marries Kavitha's distressed friend, Chandra (Fatafat Jayalaxmi). Kavitha eventually accepts a marriage proposal of her boss (Gokulnath), when she realizes that her brother has become responsible enough to take care of her family. She decides to resign from the hard work, but could not as the result of a turning point in a typical Balachandar-style climax. Kavitha swaps her unmarried sister as the bride in her stead, as she is informed of Murthy's death minutes before. In the end she resumes her job and continues to support the family.
Cast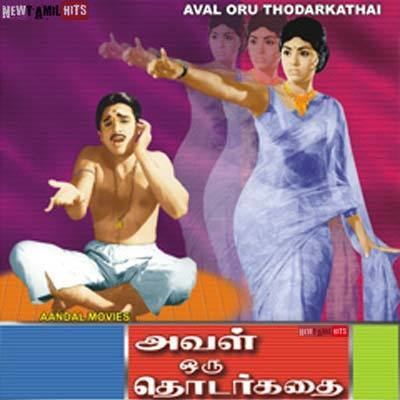 Sujatha as Kavitha
Jaiganesh as Murthy
Vijayakumar as Tilak
Sripriya as Bharathi
Kamal Haasan as Vigata Kavi Gopal
Fatafat Jayalaxmi as Chandra
M. G. Soman and Chandrasekar
Leelavathi as Parvathi Kavitha's Mother
Vinodhini
Pushpa
Devaki
Uma
Gokulnath as Arun Ghosh
Production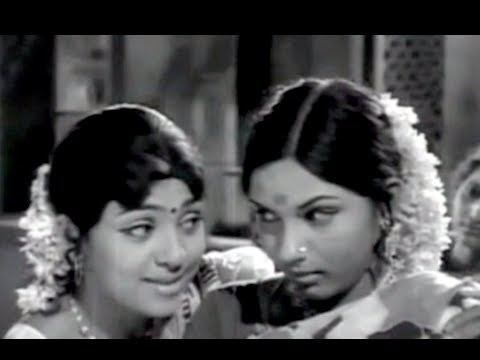 Director K. Balachander saw the Malayalam film, Ernakulam Junction, where Sujatha had played the heroine and decided that she would play the role of the protagonist in his Aval Oru Thodar Kathai. When auditioning her, Balachander felt that her Malayalam accented Tamil may not be convincing for the role of Kavitha and sent her advising to learn and speak Tamil better. A month later, Balachander called Sujatha and gave the role, that marked her Tamil cinema debut. Balachander introduced Fatafat Jayalaxmi in Aval Oru Thodar Kathai and the sobriquet "Fatafat" she got after she used the word in this film. Actors Jaiganesh, Sripriya (her first release, though she had worked for another film before) and Thideer Kanniah also made their debuts with this film. Kamal Haasan learnt mimicry for his role. Rajesh said that he was approached to act in the film but he couldn't take up the film.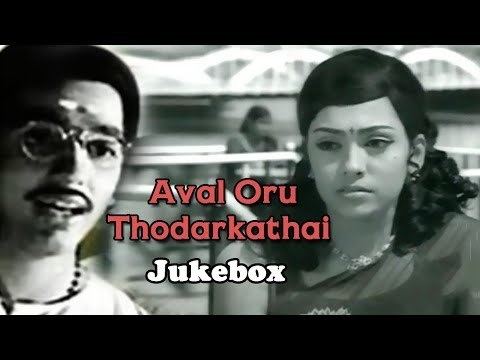 The song "Kadavul Amaitha Medhai" was shot at a community hall situated at Nandanam, Chennai.
Sound track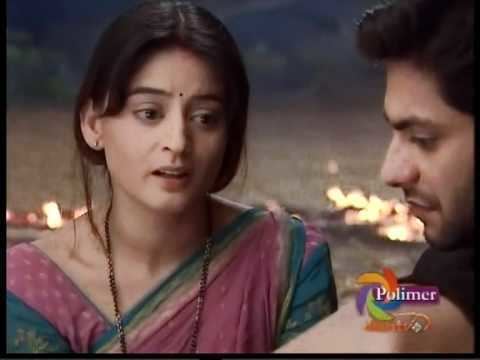 All lyrics written by Kannadasan; all music composed by M. S. Viswanathan.
Reception
The film is considered a classic and cult film. Times of India named it one "of the landmark movies in the history of Tamil cinema". 30 years after the film's release, directors Mani Ratnam, K. Bhagyaraj and K. S. Ravikumar named Aval Oru Thodar Kathai as one of their favorite films. Mani Ratnam said, "K.Balachandar has done some of the best films before and after Aval Oru Thodar Kathai. But I choose it mainly for its storyline. It is not the plot or the story, but the character that carries the film through. Although it was released about 25 years ago, the character remains fresh in one's memory. That is the greatness of the film". Ravikumar stated, "Through his script and direction, Balachandar brings out the tender core of his middle-class heroine, assailed by problems, in Aval Oru Thodarkathai." Former Tamil Nadu Chief Minister Kalaignar M. Karunanidhi said, "Since Aval Oru Thodarkathai days, I am an avid fan of Balachander". In 2011, after Balachander had been given the Dadasaheb Phalke Award, Rediff named it one of Balachander's best and wrote, "Aval Oru Thodarkadhai was one of his path-breaking works. Sujatha took on the mantle of Kavitha, the hard-working woman who struggles to support her largely ungrateful family. The tough exterior conceals a heart of gold, which, tragically, is never seen or recognised by her family. The film made waves not just for its principal characters who challenged Tamil cinema's set notions; it was also the dialogues that drew gasps from the audience. In creating Kavitha, K Balachander gave life to one of Tamil's most enduring, powerful female characters". Hindu wrote, "Aval Oru Thodarkadhai is a film that will stay with you forever — the invincible heroine was a big draw. And with AOT, Sujatha arrived! As the eldest daughter, who bears the onus of supporting a large family, she came up with a memorable performance. Her matter-of-fact approach to life was very fresh for Tamil audiences, who sang paeans to KB's creative stroke".
Aval Oru Thodarkathai is the second film in a series of woman-centric films by Balachander in which "the daughter has to make sacrifices and take care of her family" and a reviewer from Times of India wrote that it was a tough task to beat those films.
Awards
Filmfare Award for Best Director – Tamil - K. Balachander
Legacy
The song "Kadavul Amaitha" inspired a 1978 film of same name. The song "Deivam Thantha" inspired a television series of same name in Vijay TV. The song was parodied by Vivek in Parthiban Kanavu (2003). Clips from Aval Oru Thodarkathai were screened along with clips from other films such as Server Sundaram (1964), Iru Kodugal (1969), Arangetram (1973), Avargal (1977) and Azhagan (1991) at a function held in Balachander's honour at Tiruchirappalli in January 2015, a month after his death.
Original and remakes
Aval Oruuu Thodhar Kathai was remade in Telugu as Anthuleni Katha, also directed by K. Balachander. It was also shot in black and white. Jayaprada played the role of Sujatha, Rajnikanth did the role of Jaiganesh, making his debut in Telugu cinema, and Kamal Haasan did the role of Jayaprada's boss. Same tunes were used in both the languages. Sripriya, Phataphat Jayalaxmi and rest of the cast are same in both the versions. The Tamil film was later dubbed into Malayalam as Aval Oru Thudar Katha in 1975. In 1977, Mala Sinha starred in the Bengali remake titled Kabita playing the lead role. Kamal Haasan made his Bengali film debut with this film by acting in the same role that he played in the Tamil original. Bharat Shamsher directed the black-and-white film. The film was again remade in Hindi as Jeevan Dhaara in 1982 by director T. Rama Rao. Rekha did the role of Jayaprada, Rakesh Roshan did the role of Kamal Haasan, Amol Palekar did the role of Narayana Rao. Kanwaljit did the conductor role, Simple Kapadia (sister of Dimple Kapadia) did Phataphat Jayalaxmi's role. The film was shot in color. The film was a decent hit.
In 1983, Balachander produced the Kannada remake titled Benkiyalli Aralida Hoovu starring Suhasini, whose real-life uncle Kamal Haasan played the guest role of a bus conductor in this remake. Balachander directed the film which was produced by Chandulal Jain. It was shot in color.
References
Aval Oru Thodar Kathai Wikipedia
(Text) CC BY-SA
Aval Oru Thodar Kathai IMDb
Aval Oru Thodar Kathai themoviedb.org