Anirudh Ravichander LifeStyle,Biography,Net Worth,Favourites ,family And Gallery 2018 | Movie Sarkar
Anirudh Ravichander (born 26 October 1990) is an Indian film composer and singer, who works predominantly in Tamil films. The song, "Why This Kolaveri Di", that Anirudh had composed for the Tamil film 3, went viral on YouTube.
Contents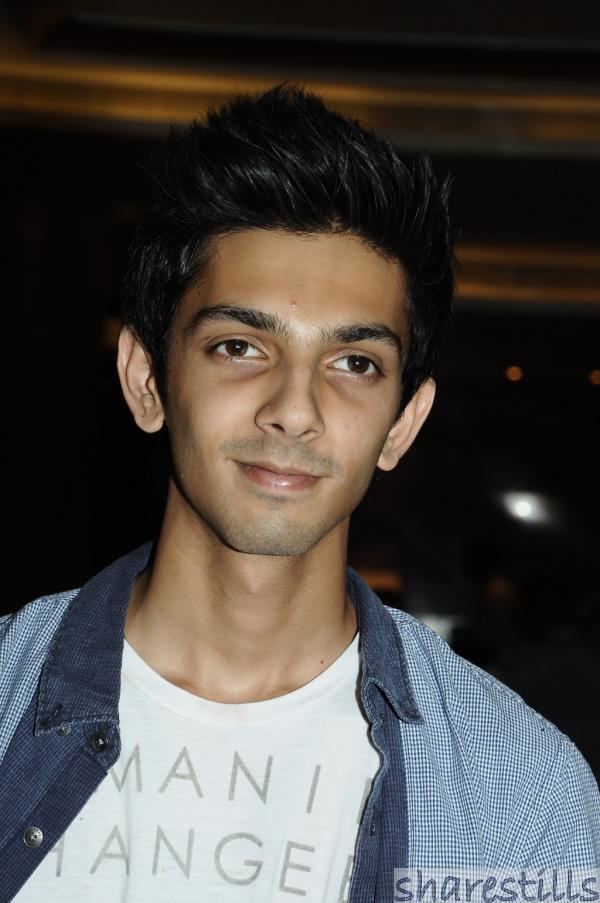 Thumbaa - Title Reveal | Promotional Video Tamil | Anirudh Ravichander | Harish Ram LH
Early life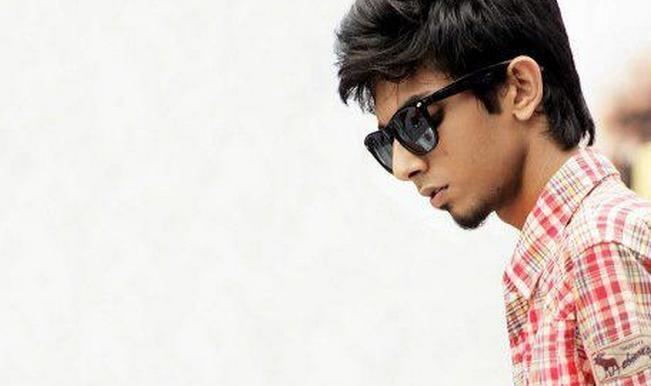 Anirudh is the son of actor Ravichander, nephew of Rajinikanth and Latha Rajinikanth, and cousin of Aishwarya and Soundarya Rajinikanth. His mother Lakshmi is a dancer. Anirudh was a part of a band in school called Zinx. At the age of 10, he started composing music and landed his first break – '3' at the age of 21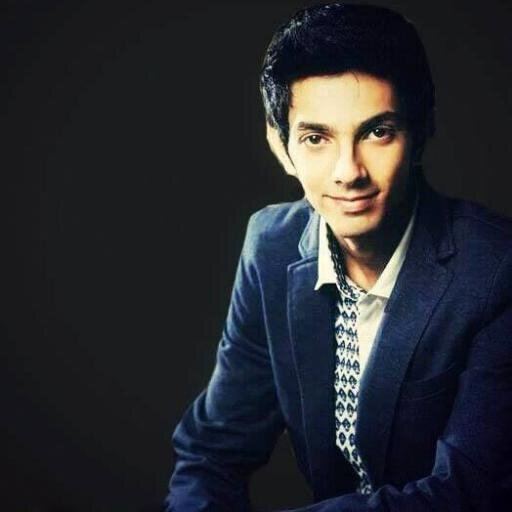 He did his schooling at Padma Seshadri Bala Bhavan, K.K. Nagar. He graduated from Loyola College, Chennai in 2011, which according to him was just a back up in case his music career did not take off. Anirudh learnt classical piano from Trinity College of Music, London. He also learnt Carnatic music, and was part of a Carnatic fusion band.
2011–2012: Debut and early success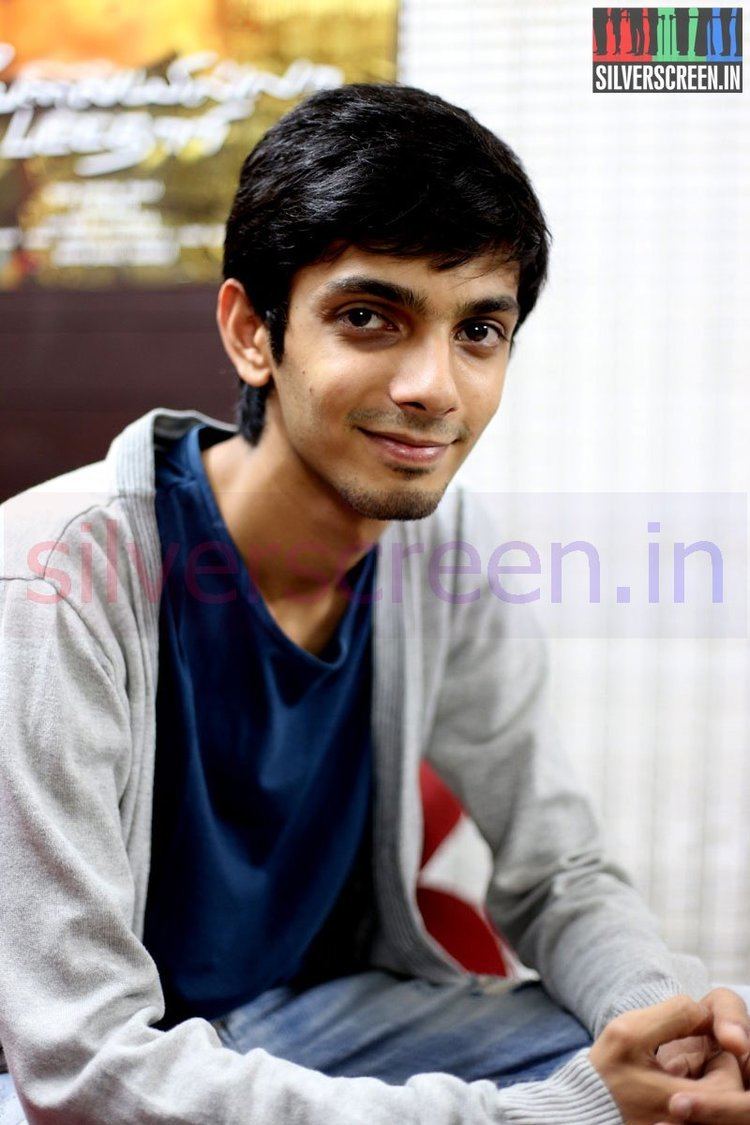 Anirudh made his debut as a music composer in his cousin Aishwarya R. Dhanush's directorial debut 3 starring Dhanush and Shruti Haasan. While pursuing his degree at Loyola College, he had done background scores for about short films by Aishwaryaa and was convinced by her to also work on her first commercial venture. Furthermore, at the launch of the film in August 2011, Anirudh revealed that he had played the keyboard for compositions by A. R. Rahman and was a part of a band called Zinx. In early November 2011, a leaked version of a song from the film, "Why This Kolaveri Di" circulated online and the film's team decided to subsequently release it officially on 16 November 2011 with a music video shot featuring Dhanush singing the song at AM studios, accompanied by composer Anirudh on a keyboard. It instantly became viral on social networking sites for its quirky "Tanglish" (portmanteau word of Tamil and English) lyrics. Soon, the song became the most searched YouTube video in India and an internet phenomenon across Asia. Within a few weeks, YouTube honoured the video with a '"Recently Most Popular" Gold Medal award and "Trending" silver medal award for receiving a large number of hits in a short time. The song was built around a South Indian folk rhythm. Its instrumentation consists of nadaswaram, shehnai, saxophone, urumee and thavil drums, acoustic guitar, and keyboards mixed with electronic synths and scratches. The vocals utilize the singing style of Tamil folk culture. Lyrically, the song revolves around the film's main actor being dumped by his girlfriend; the song is sung by the character in a drunken state, with many of the lines nonsensical. According to composer, 3's director Aishwarya R. Dhanush wanted a light-hearted song about failed love. Ravichander quickly composed the tune in about 10 minutes. Dhanush then began work on the lyrics, which he completed in about 20 minutes of playful singing and writing.
The remaining songs of the album were released in December 2011 and also won very positive reviews from critics. The album featured Mohit Chauhan debuting in Tamil with "Po Nee Po", while Dhanush, Shruti Haasan and Airtel Super Singer contestant Sathya Prakash were also amongst the performers. A reviewer from Behindwoods.com noted "Anirudh Ravichander has delivered so much variety in his very first album. Such a promising debut by a composer hasn't been seen in recent Tamil cinema history", while Rediff.com's reviewer noted that "all the songs in 3 are good and come with appealing instrumental arrangements", concluding that it was "an intriguing collection." Anirudh also received praise for his background score in the film. He consequently went on to gain recognition for the film through accolades, notably the Vijay Award for Best Find of the Year as well as nominations at the South Indian International Movie Awards and the 60th Filmfare Awards South. He also worked on the Telugu and Hindi version of the film with Adnan Sami and Vishal Dadlani singing as a part of the album, though the dubbed Hindi film never released. Anirudh teamed up with Dhanush soon after to produce a Kolaveri-inspired track titled "Sachin anthem" commemorating Sachin Tendulkar in association with health drink, Boost.
2013–present: Continued success
Next, he sang and composed a single for David – a bilingual multi-starrer directed by Bejoy Nambiar, "Kanave Kanave" in Tamil and "Yun Hi Re" in Hindi. The album also opened to very positive reviews, with a critic noting Anirudh's song was "the pick of the album". His next album was Dhanush's maiden home production Ethir Neechal, which won positive reviews. Behindwoods.com noted "the album does well to consolidate Anirudh's sensational debut". While Dhanush sang two songs in the film and Mohit Chauhan was also used again, Anirudh introduced rappers Yo Yo Honey Singh and Adhi of Hiphop Tamizha into Tamil film music. Similarly the background music of the film was praised with a reviewer noting Anirudh "certainly proved his mettle yet again with his exceptional music. " Moreover, Sony Music India released the complete background score of Ethir Neechal via YouTube owing to its popularity. His next soundtrack, Vanakkam Chennai released in July 2013, and reached top spot in iTunes India Top Album category within few days of its release. Prior to release Anirudh had revealed that it was his "best work til date", and the composer featured as a vocalist in six of the seven songs in the film. For the song "Oh Penne", he used Vishal Dadlani for the first time in Tamil music, while a promotional international version was also recorded featuring British singer Arjun. Another promotional song, "Chennai City Gangster", saw him collaborate again with Adhi of Hiphop Tamizha and British Indian rapper Hard Kaur, with the trio also featuring in a music video for the film. Anirudh also recorded songs with Assamese jazz singer Papon and with Andrea Jeremiah, while also working with lyricist Madhan Karky in the well-received folk love song "Osaka Osaka". A critic from Behindwoods noted "Anirudh exploded onto the Tamil music scene with a hat-trick". His background music for the film was well received by reviewers. In September 2013, he was signed on to compose the background music and re-recording for Selvaraghavan's fantasy film Irandam Ulagam, after Harris Jayaraj had opted out. Anirudh noted his happiness at working with Selvaraghavan early in his career, despite being called up as a replacement and subsequently recorded for the film in Budapest. The film opened to mixed reviews and became a box office disaster, however reactions to Anirudh's work were positive.
His next film was Maan Karate starring one of his close friend Siva Karthikeyan.This album became the highest grosser in iTunes within few days of release. Anirudh's next release saw him work with Dhanush again, as a lyricist and producer, for Velaiyilla Pattathari. The album featured veteran S. Janaki as the only other singer apart from Dhanush and Anirudh, and won positive reviews upon release in February 2014. Critics noted that it was a third consecutive "solid album from the Anirudh Ravichander - Dhanush combination"., while adding "in all, the album is soulful, lively and truly Anirudh". The film subsequently became a blockbuster at the box office, with Anirudh's work in re-recording also receiving critical acclaim; Rediff.com stated he "has created magic once again", while Behindwoods.com noted his "BGM lifts all manner of scenes". Maan Karate's soundtrack released shortly after and also won favourable reviews from critics. He collaborated for a song for the second time with Shruti Haasan, while the film's lead actor Sivakarthikeyan also performed a Dappan koothu song in the soundtrack alongside veteran folk singer Paravai Muniyamma. Anirudh also recorded a gaana song with Deva, widely considered the pioneer of the gaana genre, marking his comeback after a sabbatical. The film opened to mixed reviews but became a box office success, with a critic from Rediff.com praising that "Anirudh has proved once again that he understands the pulse of the youngsters. In fact, the BGM and sound tracks in the film, make the film appear more exciting than it actually is."
AR Murugadoss then signed him on to compose music for Kaththi starring Vijay, becoming Anirudh's highest profile album till date. He composed the film's theme music within four days of signing, and also went on to collaborate again on songs with Adhi of Hip Hop Tamizha and Vishal Dadlani. Moreover, Anirudh recorded songs with veteran singers K. J. Yesudas and vijay for the first time in his career, while he also created a "love kuthu" song "Selfie Pulla" to be sung by the film's lead actor Vijay and Sunidhi Chauhan. The album received positive reviews from critics and topped the iTunes India Charts. Durgesh Haridas of The Indian Express stated,"The OST is arguably the best for a Vijay movie in recent times and Anirudh's variety and experimentation is helping him establishing himself as one of Kollywood's top music makers.", and labelled "Selfie Pulla" as "a number that even kids will be humming." adding that the song "doesn't disappoint". His work for re-recording also won acclaim, with a critic noting "Anirudh's music and BGM reaches a new level", while the film went on to become one of the highest grossers in Tamil films history.
For the third time Anirudh collaborated with his close friend Sivakarthikeyan for the film Kaaki Sattai produced by Dhanush under his production company. The album was released on the birthday of Superstar Rajinikanth in 2014. The album received mostly positive reviews and boosted the streak of Anirudh. In early 2013, it was announced that Anirudh would make his acting debut in Vignesh Shivan's Naanum Rowdydhaan, after selecting it from twenty other scripts he had heard. However production work stalled, with Anirudh noting he will give priority to a career in music composing and agreed to work on the soundtrack for the film, now featuring Vijay Sethupathi. Furthermore, he signed on to compose music for a film made by and featuring newcomers, Aakko, with initial publicity posters for the film featuring solely on Anirudh's status as the movie's composer. Anirudh scored music for Maari which was another project with Dhanush. The music received positive reviews, with the song Don'u Don'u Don'u becoming exceptionally popular. He also received critical acclaim for his work in the Vijay Sethupathi starrer Naanum Rowdydhaan, leading him to receive many accolades for his achievement in the film. He also scored his first Ajith Kumar film in Vedalam directed by Siva. Anirudh's music received mixed reviews, however, the song "Aaluma Doluma", which uses North Madras slang, became very popular. The film itself became a blockbuster and was one of the highest-grossing films of 2015. Anirudh concluded the year with Thangamagan starring Dhanush which also received positive reviews for his music.
2016–present: International success
After five months break Anirudh released a single from Rum in April 2016 "Hola Amigo". In May 2016, Anirudh signed a deal with Sony Music India. As per the deal, from here on, the independent albums and live concerts of Anirudh's will be published and promoted by the global giant. Anirudh Then Again Teamed up with Sivakarthikeyan For Bakkiraj Kannan's Remo.The album featured 8 tracks, where everyone song was a blockbuster hit, thus making it Anirudh's Most Successful Album Till Date. Anirudh's Remo Album Featured Arjun Kannungo, Nakash Aziz, Santhosh Narayanan, Srinidhi Venkateshan, Richard, and Himself As Singers And Vignesh Shivan, Vivek, And Others As Lyricists. Then On 12 November 2016 He Launched Audio of His Cousin Hrishikesh's Rum. The Album Featured Sean Roldan, Sid Sriram, Balan Kashmir, Diwakar And Himself and The Song were written by Madhan Karky and Vivek. In 2017 he launched his 3rd Valentine's Day Single "Onnume Aagale" Alongside Vignesh Shivan and Malavika Manoj. In late 2017 Anirudh Launched The First Single Of Much Awaited Ajith Kumar's Vivegam. The Single was titled Surviva And This Track Saw The comeback Of Yogi B Back To Tamil Music Scene. It also featured Malavika Manoj and Anirudh himself as co-singers. On the ultra success of the first single, Anirudh launched the next single titled Thalai Viduthalai. It was written by director Siva and sung by Anirudh & Harish Swaminathan. Anirudh used the Death Metal for the first time in Kollywood for this track. This song was also considered as a tribute to Ultimate Star Ajith Kumar who had completed 25 years in the Tamil film industry. After A Hiphop & Death Metal the Third Single Was A Romantic Classical Fusion Kadhalaada featuring Pradeep Kumar & Sasha Tripathi. Anirudh launched the complete album with 4 other tracks. The song "Never Give Up" featuring Raja Kumari was another blockbuster hit. Meanwhile, in The Middle of Vivegam Launches Anirudh Also Launched The First Single Of Suriya's Next Thaana Serdha Kootam. It was titled Naana Thaana Veena Poona. It was sung by Anirudh and was written by Vignesh Shivan with his catchy lyrics.
Released soundtracks
The films are listed in order that the music released, regardless of the dates the film released.
The year next to the title of the affected films indicates the release year of the either dubbed or remade version in the named language later than the original version.
• indicates original language release. Indicates simultaneous makes, if featuring in more languages
♦ indicates a remade version, the remaining ones being dubbed versions
Independent work
2012 - "Ai Dil Mere" (Promotional track for MTV's Rush. New York best new music talent award7)
2012 - "Sachin Anthem" (Promotional track as an ode to Sachin Tendulkar for health drink company Boost)
2014 – "Chancey Illa" (Promotional track for the city connect campaign by Times of India)
2015 - "Enakenna Yaarum Illaye" (Single from Aakko)
2016 – "Avalukena" (Single for Valentine's Day)
2016 - "Damkutla Dumkutla" (Promotional track of Tamil Nadu Premier League Anthem)
2016 - "Cold Water Diwali Edition" (Remix of Cold Water)
2017 - "Onnume Aagala (feat. Mali Manoj)" (Single for Valentine's Day)
As a playback singer
| "Balloon" || "Shut Up Pannunga Titbit" || composed by Yuvan Shankar Raja |}
Awards
OTHERS AWARDS "'
2011 UK music academy awards for must world popular music director for 3 film
2011 best Indian of the year award for 3 film honored by INDIA government *
2011 government of uttar Pradesh award for Best New talent music director for 3 film
2012 - "Ai Dil Mere" (Promotional track for MTV's Rush. New York best new music talent award7)
2011' Filmfare RD Burman Award for New Music Talent and next generation awards
2014 'Cinema Express Award for Best Music DirectorNaanum Rowdy Dhaan
2017 Behind The Woods MS Vishwanathan Gold Medal For Next Gen Music Director
References
Anirudh Ravichander Wikipedia
(Text) CC BY-SA