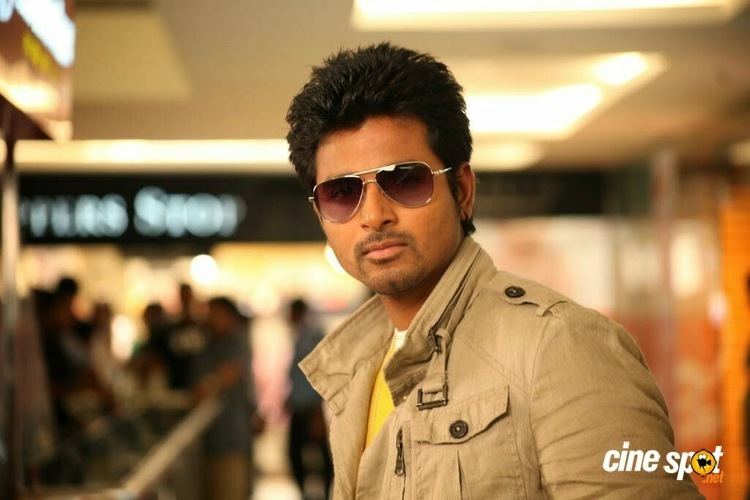 During his college days he took part in various cultural events and performed mimicry and standup comedy on stage. Between his studies he took three months break and during this period his friends convinced him to go for auditions of Kalakka Povathu Yaaru, a reality show for comedy aired on Star Vijay. Despite initial reluctance to participate, he won the show. He then continued his television appearances by participating in dance-reality shows, pairing up with Aishwarya Prabhakar in Jodi Number One Season 3 and then in Boys Vs Girls Season 1 and 2.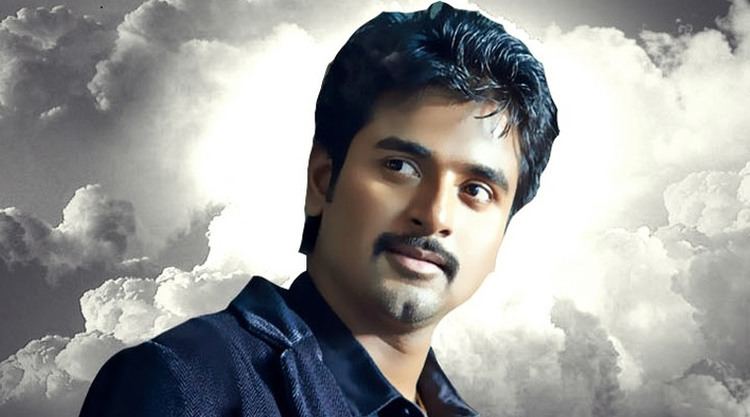 Sivakarthikeyan became well known for his light-hearted trolls and mockery of co-hosts and participants in shows, as well as his impersonations of several film actors, especially Rajinikanth. He received further opportunities to host several shows on Star Vijay like Airtel Super Singer and Jodi Number One Season 5. He hosted the special edition of a popular talk show, Koffee with Siva, after Koffee with Anu had discontinued due to Anu Haasan's retirement. However it was his game show, Athu Ithu Ethu that made him reach a wide range of audience. He got opportunities to host promotional film events as well as the 5th and 6th editions of the Vijay Awards. He regularly appeared in short films including his friend Atlee's Mugapputhagam, Identity, Kurahl 786 and 360°, while balancing his career as a television host.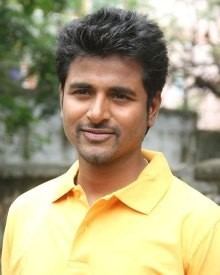 After seeing him host the audio launch function of the film Vaagai Sooda Vaa, Director Pandiraj approached him to play the lead role in his film Marina, and Sivakarthikeyan signed the project. He prepared for his first role by paying close attention to Pandiraj's instructions and visiting Marina Beach extensively to study the surroundings, while revealing that he hoped that his natural talent of humour would come through on-screen. Featuring alongside Oviya as a young couple in the film, Siva's performance was well received with a critic noting "the romance adds color to a monochrome film", while the reviewer also noted that the "role of Senthilnathan requires Siva to be just himself, it is just a cake walk in terms of performance for this actor."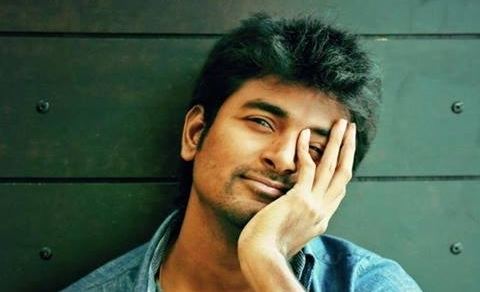 Prior to Marina's release, Aishwarya Dhanush had signed him up to play a supporting role as Dhanush's friend in 3, after being impressed with his work on stage as a host. Following significant pre-release hype, the film opened to predominantly positive reviews with critics appreciating Sivakarthikeyan's work providing comic relief in a serious film. The project also marked the beginning of an association with Dhanush, whom Sivakarthikeyan has often stated is his mentor in the film industry. He was next seen in Ezhil's romantic comedy Manam Kothi Paravai, which opened to mixed reviews but had a decent run at the box office.
A critic noted that the film "might not provide Sivakarthikeyan the platform he is aspiring for – lead roles in movies. But it does showcase his potential as an actor, moving away from the annals of a comedian."
In 2013 he appeared in three commercially successful films which hits 100 days. In his first release of the year,Kedi Billa Killadi Ranga, a dual hero coming-of-age comedy, Sivakarthikeyan partnered once again with Pandiraj and shot for the film in his home town of Tiruchirappalli alongside Vimal. The film opened to positive reviews with critics. The film became a surprise success at the box office and ended up being a profitable venture for producers and distributors, It brings out the acting skill of him. His next success was through Dhanush's debut production venture Ethir Neechal, written and directed by Durai Senthilkumar, a former assistant of film director, Vetrimaran. It is a story about a Common Young man having talent as a runner, who strives to make his identity into a pride one. His third release in 2013, director Ponram's comedy Varuthapadatha Valibar Sangam, saw him portray a carefree rural youth where he paired up with another new comer Sri Divya. Actor Soori played an important role in the film as Sivakarthikeyan's close aide. It was also the first time that Sivakarthikeyan sung a song in a film and a promotional video of its making was released to market the film. He won positive reviews for his performance from critics, with Sify noting "Sivakarthikeyan is terrific as Bosepandi because he makes this yarn look so believable on screen with his body language, eyes and dialogue delivery". Another reviewer called him a delight to watch and claimed that he carried the script. The film completed 100 days during its theatrical run and is Sivakarthikeyan's biggest commercial box office success to date. Sivakarthikeyan's entertaining performances in 2013 has led him winning the Vijay Awards 2013 for the "Entertainer of the year". "It was the memorable moment," says Sivakarthikeyan.
He started the year 2014 with a comedy film Maan Karate produced by A R Murugadoss. The film featured him as a carefree urban youth who fakes himself as a boxer to impress a girl. The film released with mixed reviews but went on to become a hit at the box office.
In 2015, Sivakarthikeyan paired up once again with his Ethir Neechal director, Durai Senthilkumar, for a cop film, Kakki Sattai. The film released on 27 February 2015 with mixed review stating that Sivakarthikeyan entertains. The film was a hit at the box office completing 50 days at the box office successfully. It was a story about a sincere Constable who take risks to protect black Organ donation and having aim to become an Inspector. He again joined hands with his Varuthapadatha Valibar Sangam director in the film Rajini Murugan. The film's producer, N. Lingusamy, ultimately failed to provide Sivakarthikeyan with his salary due to losses incurred by the film's delayed release. His film Remo, directed by debutant Bakkiyaraj Kannan and produced by R. D. Raja, featured Sivakarthikeyan playing love-struck youth disguising himself as a female nurse to befriend his love interest.
Winners
Vikatan Award – Best Anchor for Jodi No.1 (2011)
Mudhal Moovar Award (2012)
Women Exclusive Magazine Award (2013)
Behindwoods Gold Medal Award Best Entertaining Performance for Ethir Neechal & Varuthapadatha Valibar Sangam (2013)
Neeya Naana Awards – Best Entertainer Of The Year (2013)
Vijay Television Awards – Pride of Vijay TV (2013)
Vijay Award for Entertainer of the Year for Kedi Billa Killadi Ranga / Ethir Neechal / Varuthapadatha Valibar Sangam (2013)
Edison Awards – The Rising Star (2014)
SICA Award for Youth Icon (2014)
Best Entertainer of the Year – Kaaki Sattai (2015)
SIIMA 2017 Best Actor award for Remo
Nominations
Vijay Award for Best Debut Actor for Marina (2012)
SIIMA Awards for Sensation of South Indian cinema.
Tamil Nadu State Film Award Special Prize - Best Actor for Marina (2012)
ICTACT Youth Icon Award (2017)