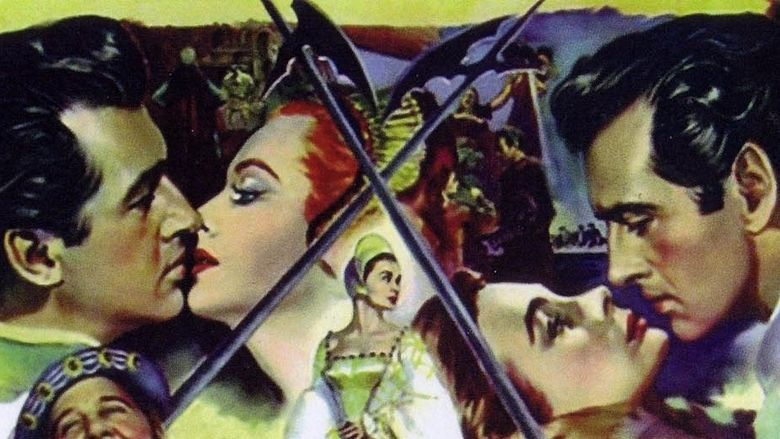 Following the execution of her mother, Anne Boleyn (Elaine Stewart), for infidelity, Elizabeth I (Jean Simmons) is exiled to Hatfield House and declared illegitimate (thereby losing her place in line for the throne) by her father, King Henry VIII (Charles Laughton). She is accompanied by her loyal servants, Mr. Parry (Cecil Kellaway) and her governess Mrs. Ashley (Kay Walsh). Over the years, her position rises and falls on the whim of her father.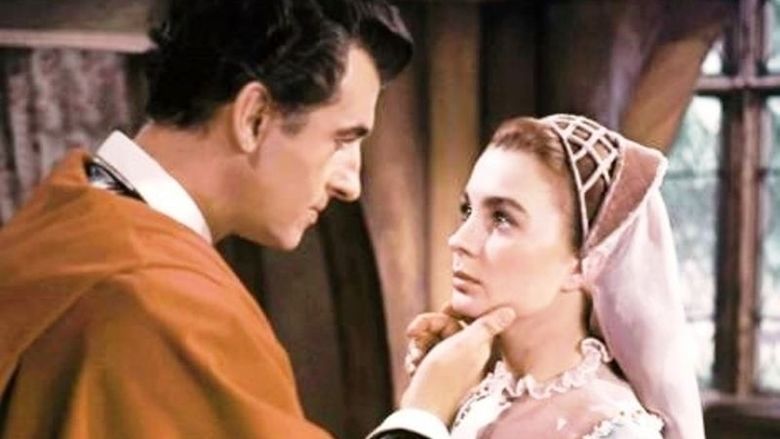 The child is periodically summoned back to London to become acquainted with Henry's latest spouse. When Henry marries his last wife, Catherine Parr (Deborah Kerr), the now-teenage Elizabeth finally rebels against her latest summons. However, the suave, handsome Lord Admiral Thomas Seymour (Stewart Granger) persuades her to change her mind, and Elizabeth and Catherine become good friends. Meanwhile, Henry is impressed and amused by the resolute defiance of his daughter (once again declared legitimate).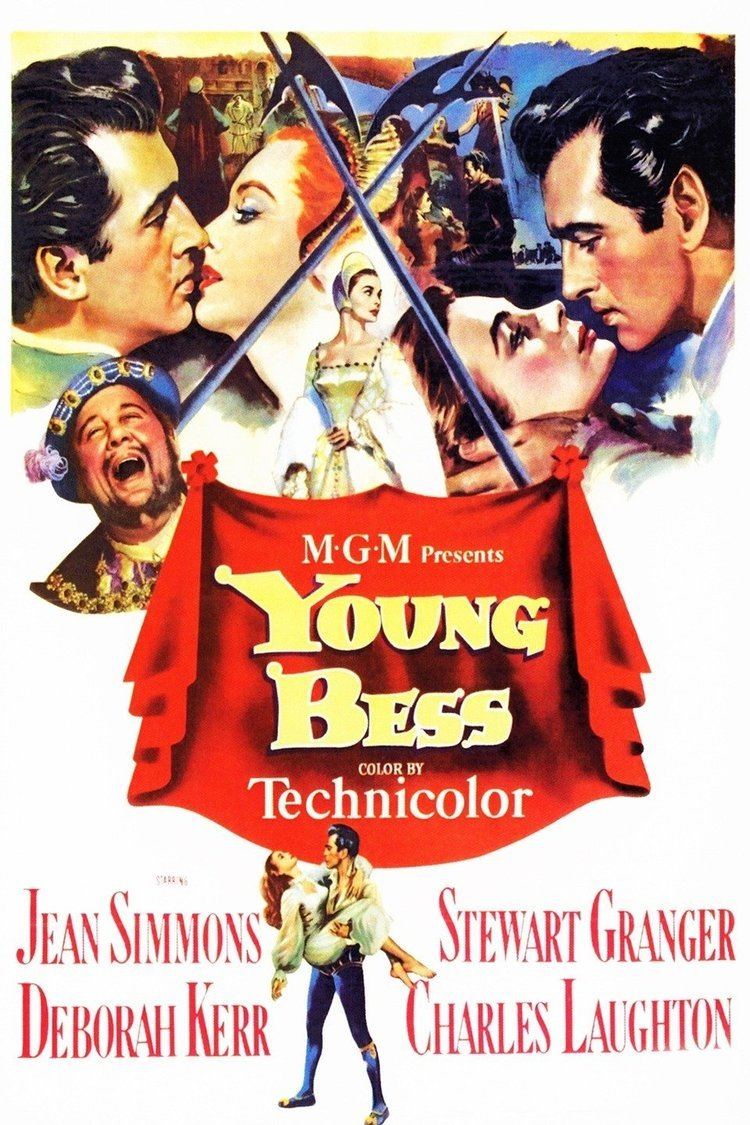 When Henry dies, Thomas's scheming brother Ned (Guy Rolfe) takes over as Lord Protector and guardian of King Edward VI (Rex Thompson) during his minority, overriding Henry's wish that Thomas raise the boy. Ned and Thomas do not like each other, and Ned's fear of his brother's ambition grows with each of Thomas's naval triumphs.
By now, Elizabeth realizes she is in love with Thomas. She refuses to believe Mrs. Ashley's warning that he loves someone else until she sees Thomas and Catherine embrace in secret. Ned had blocked Thomas from marrying into the royal family, but Elizabeth graciously persuades her brother to issue a royal decree sanctioning their marriage. As they live in the same household in Chelsea, Thomas grows too close to Elizabeth without even knowing it, until one day he sees Elizabeth being kissed by Barnaby, a servant. Prompted by jealousy, Thomas kisses Elizabeth, who declares her love for him. Catherine, who has noticed the closeness between her husband and Elizabeth, asks Elizabeth to make a choice, and the princess moves back to Hatfield.
Soon after, Catherine sickens and dies. After months of Thomas being away at sea, he returns and finally sees Elizabeth. Ned has him arrested and charged with treason. He also accuses Elizabeth of plotting with Thomas to overthrow her brother. She goes to see Edward, but is too late to save Thomas from execution.
The film then shifts forward to 1558. Having survived the perils of her early life, and with Edward deceased and her elder sister Mary dying, Elizabeth is about to become Queen of England.
Jean Simmons as Young Bess (Elizabeth I)
Stewart Granger as Thomas Seymour
Deborah Kerr as Catherine Parr
Charles Laughton as Henry VIII
Kay Walsh as Mrs. Ashley
Guy Rolfe as Edward "Ned" Seymour
Kathleen Byron as Anne Seymour, Ned's wife
Cecil Kellaway as Mr. Parry
Rex Thompson as Edward VI
Robert Arthur as Barnaby, Thomas's page
Leo G. Carroll as Mr. Mums, Elizabeth's tutor
Norma Varden as Lady Tyrwhitt
Alan Napier as Robert Tyrwhitt
Noreen Corcoran as Bess as a child
Ivan Triesault as Danish Envoy
Elaine Stewart as Anne Boleyn
Dawn Addams as Catherine Howard
Doris Lloyd as Mother Jack
Lumsden Hare as Archbishop Thomas Cranmer
Lester Matthews as Sir William Paget
Ann Tyrrell as Mary
MGM bought the rights to the novel in 1945. Katherine Anne Porter and Jan Lustig signed to write the script and Sidney Franklin was producer. Early on Elizabeth Taylor was mentioned as a star. However she was young; Deborah Kerr signed with MGM and she was announced as star, and the part written older. MGM announced filming in England in 1948, with Kerr to make it after Edward, My Son. Filming ended up being postponed.
Then Jean Simmons was announced as lead. This was partly at the behest of J. Arthur Rank who had Simmons under contract and thought the role would be perfect for her. Simmons had married Stewart Granger and he signed to co star. Deborah Kerr wound up joining the cast as Catherine Parr and Charles Laughton played Henry VIII.
Filming took place in Hollywood. Producer Sidney Franklin said:
We're telling an intimate story against a background of sixteenth century court life, as opposed to a historical pageant about royal intrigues. We feel the love story between the Princess ad Seymour - actually he was 25 years older than Elizabeth - will be more valid to audiences than a lot of historical detail which has no relation to our customers lives.
The film was Stewart Granger's favourite of all those he made for MGM "for the costumes, the cast, the story."
According to MGM records, the film earned $1,645,000 in North America and $2,450,000 elsewhere, leading to a loss of $272,000.
In France, the film recorded admissions of 1,465,207.
The film was nominated for two Academy Awards; for Best Costume Design and Best Art Direction (Cedric Gibbons, Urie McCleary, Edwin B. Willis, Jack D. Moore).