Cause of death

Pneumonia




Name

Alan Napier




Nationality

British




Role

Actor




Education

Clifton College


Height

1.98 m




Years active

1930–81








Full Name

Alan William Napier-Clavering




Born

7 January 1903 (

1903-01-07

)

King's Norton, Worcestershire, England




Resting place

Ashes scattered in the garden of his home at 17919 Porto Marina Way in Pacific Palisades, CA


Alma mater

Royal Academy of Dramatic Art


Died

August 8, 1988, Santa Monica, California, United States


Spouse

Aileen Dickens Hawksley (m. 1944–1961), Emily Nancy Bevill Pethybridge (m. 1930–1944)




Children

Jennifer Raine, Jennifer Nichols




Movies and TV shows

Batman, The Sword in the Stone, Marnie, The Mole People, Macbeth


Similar People

Neil Hamilton, Stafford Repp, Burt Ward, William Dozier, Frank Gorshin
Batman's Butler (Alfred): Filmmaking's Iconic Alan Napier -- by ZOOM
Alan William Napier-Clavering (7 January 1903 – 8 August 1988), better known as Alan Napier, was an English actor. After a decade in West End theatres, he had a long film career, first, in Britain and, then, in Hollywood. Napier is best known today for portraying Alfred Pennyworth the butler in the 1960s live-action Batman television series.
Contents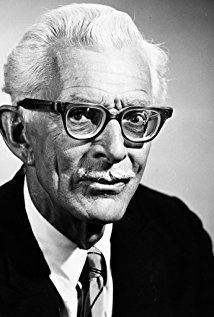 A message from alan napier
Early life and career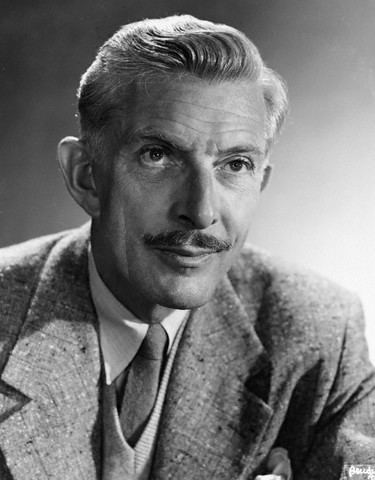 Napier was the son of Claude Gerald Napier-Clavering (1869–1938) and Mary Millicent Kenrick (1871–1932), sister of Wilfred Byng Kenrick, and a first cousin once removed of Neville Chamberlain, Britain's prime minister from 1937 to 1940. He was educated at Packwood Haugh School and after graduating from Clifton College, he studied at the Royal Academy of Dramatic Art.
He was engaged by the Oxford Players, where he worked with the likes of John Gielgud and Robert Morley. Ironically, as Napier recalled, height played a crucial part in his securing the position and also almost losing it. J. B. Fagan had dismissed Tyrone Guthrie because he was too tall for most parts. Napier was interviewed (and accepted) as Guthrie's replacement while sitting down. Fagan realized that Napier was even taller than Guthrie when he stood up, but honoured his commitment. Napier performed for ten years (1929–1939) on the West End stage.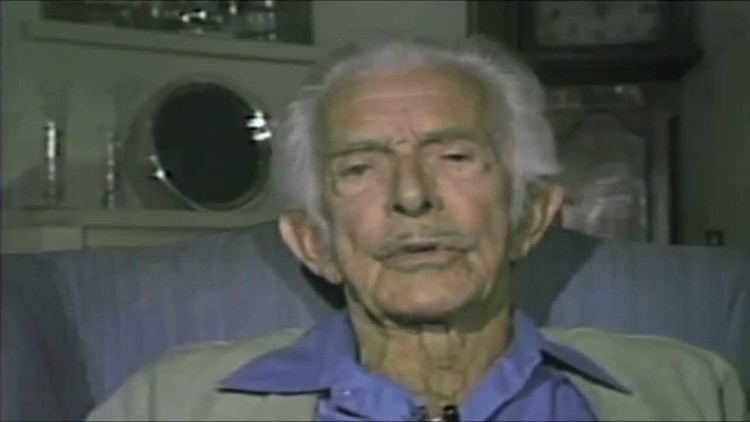 He made his American stage debut as the romantic lead opposite Gladys George in Lady in Waiting. Though his film career had begun in Britain in the 1930s, he had very little success before the cameras until he joined the British expatriate community in Hollywood in 1941. There he spent time with such people as James Whale, a fellow ex-Oxford Player. He appeared in such films as Random Harvest (1942), Cat People (1942), and The Uninvited (1944). In The Song of Bernadette (1943), he played the ethically questionable psychiatrist who is hired to declare Bernadette mentally ill. He also played the vicious Earl of Warwick in Joan of Arc (1948). He performed in two Shakespearean films: the Orson Welles Macbeth (1948), in which he played a priest that Welles added to the story, who spoke lines originally uttered by other characters, and MGM's Julius Caesar (1953), as Cicero.
In 1949, he made an appearance on the short-lived television anthology series Your Show Time as Sherlock Holmes, in an adaptation of "The Adventure of the Speckled Band". In the 1950s, he appeared on TV in four episodes of Alfred Hitchcock Presents and guest starred on Dale Robertson's NBC western series Tales of Wells Fargo.
Batman
In 1965, he was the first to be cast in the Batman TV series, as Bruce Wayne's faithful butler Alfred, a role he played until the series' cancellation in 1968.
"I had never read comics before [I was hired for Batman]. My agent rang up and said, 'I think you are going to play on "Batman,"' I said 'What is "Batman"?' He said, 'Don't you read the comics?' I said, 'No, never.' He said, 'I think you are going to be Batman's butler.' I said, 'How do I know I want to be Batman's butler?' It was the most ridiculous thing I had ever heard of. He said, 'It may be worth over $100,000. ' So I said I was Batman's butler."
Later life and career
Napier's career extended into the 1980s, with TV roles in such miniseries as QB VII, The Bastard and Centennial, and such weeklies as The Paper Chase. He finally retired in 1981, at the age of 78.
In early 1988, Napier appeared on FOX Late Show talk show in a Batman reunion show, with the entire cast of the iconic camp TV series. Though in a wheelchair and visibly tired, Napier was lucid, with fond memories of his work on the show.
Death
Napier suffered a stroke in 1987, was hospitalized from June 1988, and had been gravely ill for several days, before his death of natural causes on 8 August 1988, in the Berkeley East Convalescent Hospital in Santa Monica, California. He was 85 years old. Napier was a resident of Pacific Palisades, California, and was survived by his daughter, Jennifer Nichols of East Haddam, Connecticut, and his stepdaughter, Jennifer Raine Bissell of Los Angeles. He was cremated and his ashes were scattered in the garden of his home at 17919 Porto Marina Way in the Pacific Palisades.
Autobiography
In the early 1970s, Napier wrote a three volume autobiography which was not published at the time because, as he joked, "I haven't committed a major crime and I'm not known to have slept with any famous actresses." In 2015, McFarland Press published the book under the title Not Just Batman's Butler, with Napier's original text annotated and updated by James Bigwood.
Personal life
Napier is the stepgrandfather of actor Brian Forster, best known as portraying (the second) Chris Partridge on the television series The Partridge Family. Napier was close friends with actor Michael Gough, who would later play Alfred in the first four theatrical Batman films.
Homage
The Justice League series finale, "Starcrossed", has Batman going undercover to investigate the true motives of the Thanagarians. His disguise resembles Alan Napier.
In the 1989 Batman film directed by Tim Burton, The Joker's real name of Jack Napier, portrayed by Jack Nicholson, was in homage to Alan Napier.
References
Alan Napier Wikipedia
(Text) CC BY-SA