Occupation

Actor, director




Years active

1996–present

Full name

Shia Saide LaBeouf




Full Name

Shia Saide LaBeouf

Born

June 11, 1986 (age 29) (

1986-06-11

)

Parents

Jeffrey Craig LaBeouf, Shayna Saide

Movies and TV shows




Similar People




Profiles



Top 10 ridiculous shia labeouf moments
Shia Saide LaBeouf (; born June 11, 1986) is an American actor, performance artist, and filmmaker. He became known among younger audiences as Louis Stevens in the Disney Channel series Even Stevens, a role for which LaBeouf received a Young Artist Award nomination in 2001 and won a Daytime Emmy Award in 2003. He made his film debut in The Christmas Path (1998). In 2004, he made his directorial debut with the short film Let's Love Hate and later directed a short film titled Maniac (2011), starring American rappers Cage and Kid Cudi.
Contents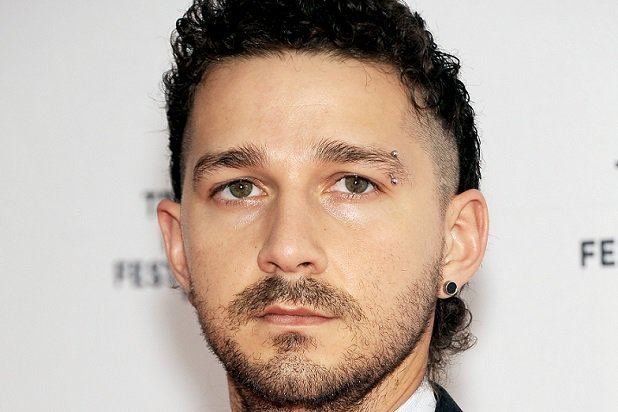 In 2007, LaBeouf starred in the commercially successful films Disturbia and Surf's Up. The same year he was cast in Michael Bay's science fiction film Transformers as Sam Witwicky, the main protagonist of the series. Despite mixed reviews, Transformers was a box office success and one of the highest-grossing films of 2007. LaBeouf later appeared in its sequels Transformers: Revenge of the Fallen (2009) and Transformers: Dark of the Moon (2011), both also box office successes. In 2008, he played Henry "Mutt Williams" Jones III in Indiana Jones and the Kingdom of the Crystal Skull, the fourth film in the Indiana Jones franchise. His other films include Wall Street: Money Never Sleeps (2010), Lawless (2012), The Company You Keep (2012), Nymphomaniac (2013) and Fury (2014). Since 2014, LaBeouf has pursued a variety of public performance art projects with LaBeouf, Rönkkö & Turner.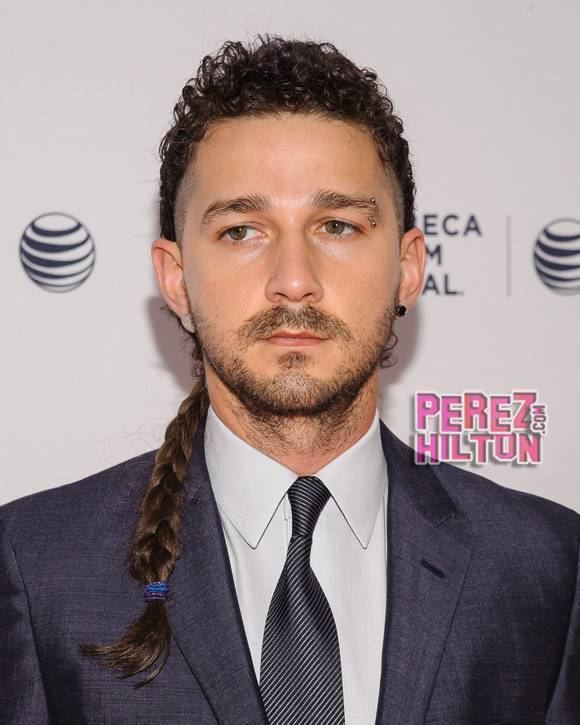 #TBT: Shia LaBeouf Shares The Secrets To His Acting Success | TODAY
Early life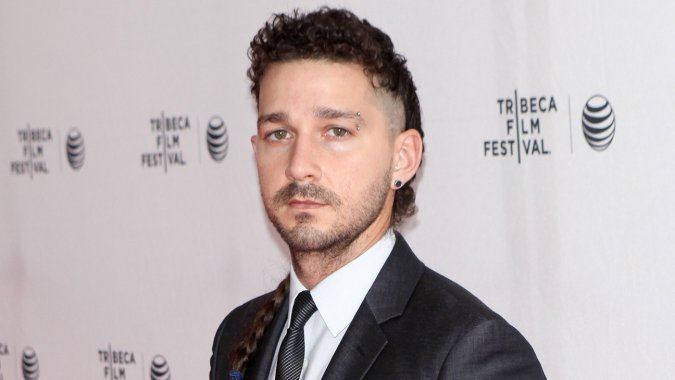 LaBeouf was born in Los Angeles, California, as the only child of Shayna (née Saide) and Jeffrey Craig LaBeouf. His mother is a dancer and ballerina turned visual artist and clothing jewelry designer. His father is a Vietnam War veteran who had numerous jobs. LaBeouf's mother is Jewish, and his father, who is of Cajun descent, is Christian. LaBeouf has described himself as Jewish, and has stated that he was raised around "both sides"; he had a Bar Mitzvah ceremony, and was also baptized in the Angelus church. One of the camps he attended was Christian. His first name is derived from the Hebrew shai Yah, meaning "gift of God".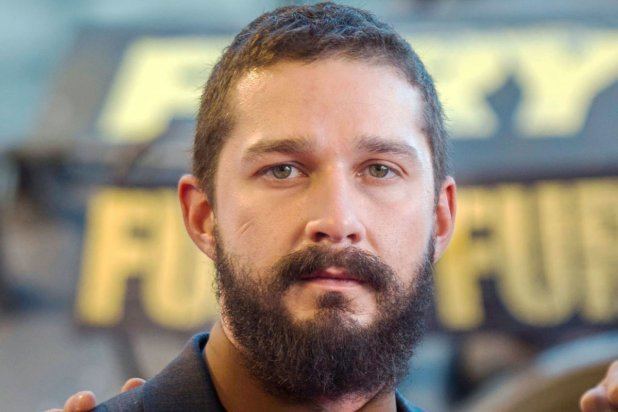 LaBeouf has described his parents as "hippies", his father as "tough as nails and a different breed of man", and his upbringing as similar to a "hippy lifestyle", stating that his parents were "pretty weird people, but they loved me and I loved them." During his childhood, he accompanied his father to meetings of Alcoholics Anonymous. LaBeouf has also said he was subjected to verbal and mental abuse by his father, who once pointed a gun at his son during a Vietnam War flashback. LaBeouf has stated that his father was "on drugs" during his childhood, and was placed in drug rehabilitation for heroin addiction, while LaBeouf's mother was "trying to hold down the fort."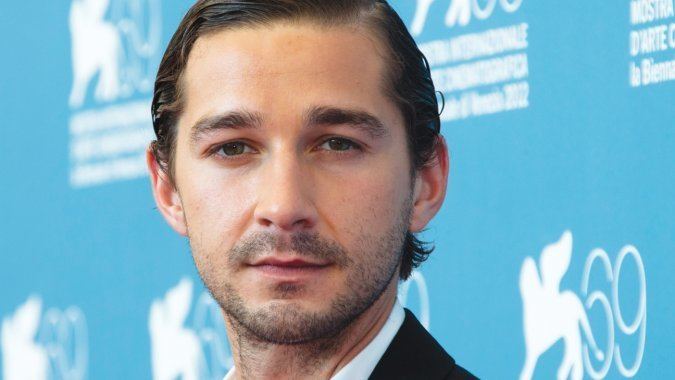 His parents eventually divorced, mainly owing to financial problems, and LaBeouf had what he has described as a "good childhood", growing up poor in Echo Park with his mother, who worked selling fabrics and brooches. LaBeouf's uncle was going to adopt him at one stage because his parents could not afford to have him anymore and "they had too much pride to go on welfare or food stamps." As a way of dealing with his parents' divorce, he would perform for his family, mimicking his father. LaBeouf remains close to and financially supports both of his parents.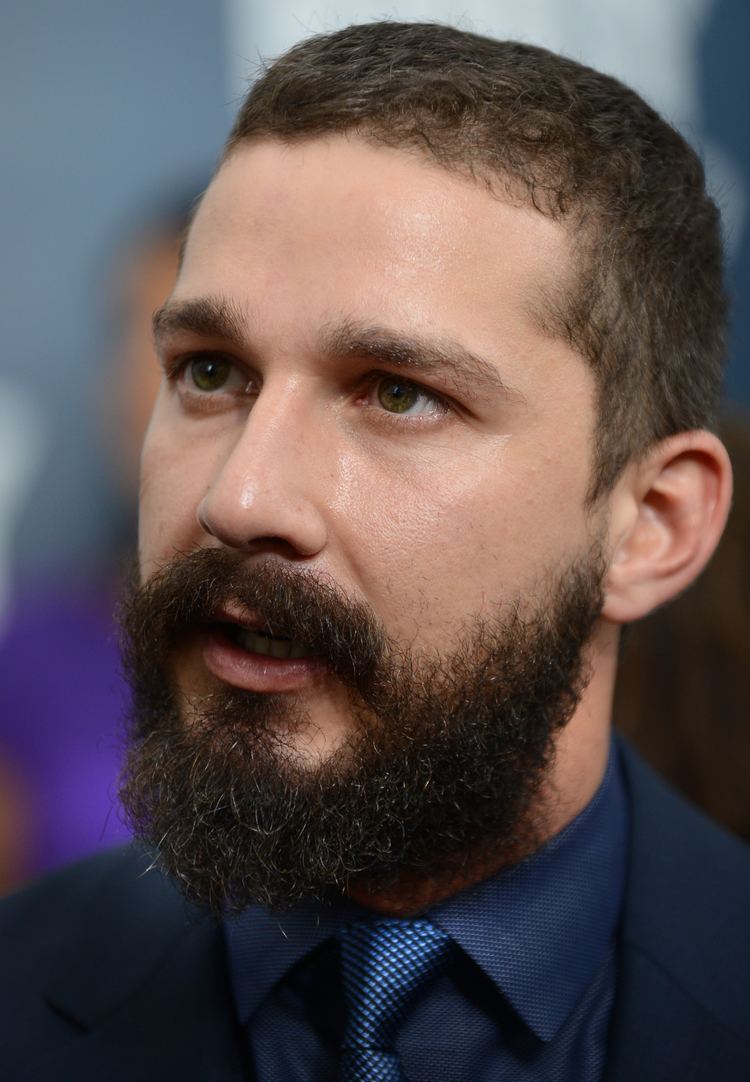 He attended 32nd Street Visual and Performing Arts Magnet in Los Angeles (LAUSD) and Alexander Hamilton High School, although he received most of his education from tutors. In an interview, LaBeouf said that, looking back on his childhood, he feels grateful and considers some of those memories scars.
1996–2006: Disney career
Prior to acting, LaBeouf practiced comedy around his neighborhood as an "escape" from a hostile environment. At age 10, he began performing stand-up at comedy clubs, describing his appeal as having "disgustingly dirty" material and a "50-year-old mouth on the 10-year-old kid." He subsequently found an agent through the Yellow Pages and was taken on after pretending to be his own manager. LaBeouf has said that he initially became an actor because his family was broke, not because he wanted to pursue an acting career, having originally gotten the idea from a child actor he met who had things he wanted.
In the early 2000s, LaBeouf became known among young audiences after playing Louis Stevens on the Disney Channel weekly program Even Stevens, a role that later earned him a Daytime Emmy Award. He has said that "[he] grew up on that show" and being cast was the "best thing" that happened to him. In the next several years, he appeared in the well-received film adaption Holes (2003). In 2005, he co-starred in Constantine, playing the role of Chas Kramer, with Keanu Reeves in the starring role. The same year he provided the voice of Asbel in the Disney-produced English dub of Nausicaä of the Valley of the Wind. LaBeouf made his directorial debut with the short film Let's Love Hate with Lorenzo Eduardo. He has played real-life people, including golfer Francis Ouimet and the younger version of Dito Montiel in A Guide to Recognizing Your Saints (2006).
2007–08: Career breakthrough
LaBeouf starred in Disturbia, a thriller released on April 13, 2007, as a teenager under house arrest who suspects that his neighbor is a serial killer, which he considered a "character-driven" role. He received positive reviews for the role, with The Buffalo News saying, he "is able to simultaneously pull off [the character's] anger, remorse and intelligence". First hosting Saturday Night Live on April 14, 2007 he would also return barely a year later to host the May 10, 2008 episode. He next played Sam Witwicky, who becomes involved in the Autobot-Decepticon war on Earth, in Transformers.
In Indiana Jones and the Kingdom of the Crystal Skull (2008) he was Indiana Jones' greaser son Mutt Williams. His performance was met with mixed reviews with Todd Gilchrist of IGN commenting "one can't quite help but wonder what Spielberg saw in the young actor that inspired him to cast LaBeouf". LaBeouf told the Los Angeles Times that he felt he as an actor "dropped the ball" on Jones' legacy, and "there was a reason" the film wasn't universally accepted. His next film was Eagle Eye, released on September 26. His performance received mixed reviews, with Josh Bell of Las Vegas Weekly saying he "makes a credible bid for action-hero status, although his occasional stabs at emotional depth don't really go anywhere."
2009–present
In February, LaBeouf made his music video directorial debut, directing the video for "I Never Knew You", a single by American rapper Cage, from his third album Depart from Me (2009). It was shot in Los Angeles and features several cameo appearances from Cage's Definitive Jux label-mates. It was also announced the two would be teaming up to make a biopic about the rapper's life, starring LaBeouf. When speaking on the making of the video, LaBeouf said: "I'm 22 and I'm directing my favorite rapper's music video. This shit is better than riding unicorns." Through Cage, LaBeouf met Kid Cudi. All three of them have formed a friendship and continued to work together. LaBeouf later worked with Cudi and Cage on a short film inspired by their collaborative "Maniac", from Cudi's second album Man on the Moon II: The Legend of Mr. Rager (2010). Aside from directing the short film, which was titled Maniac (2011), LaBeouf directed the music video for Kid Cudi's song "Marijuana", which he filmed at the 2010 Cannabis Cup.
LaBeouf reprised the role of Sam Witwicky in the 2009 sequel to Transformers, Transformers: Revenge of the Fallen. Filming for the movie began in May 2008 and ended in late 2008. Due to LaBeouf's injury from his car accident, director Michael Bay and screenwriter Roberto Orci had to rewrite the script to protect his hand throughout filming. LaBeouf said production was only delayed two days after his accident because Bay made up for it by filming second unit scenes, and LaBeouf recovered a few weeks earlier than expected, allowing him to return to the set. Near the end of filming, LaBeouf injured his eye when he hit a prop; the injury required seven stitches. He resumed filming two hours later. The movie grossed $800 million, but received mostly negative reviews by critics, with LaBeouf sharing a nomination for the "Worst Screen Couple of 2009" Razzie Award with "either Megan Fox or any Transformer."
His only 2010 movie was the Oliver Stone-directed film Wall Street: Money Never Sleeps, the sequel to Wall Street (1987). In this, LaBeouf played an ambitious Wall Street trader. It became another mixed critical success for him. The Hollywood Reporter named LaBeouf as one of the young male actors who are "pushing – or being pushed" into taking over Hollywood as the new "A-List". LaBeouf completed the 2010 Los Angeles Marathon on March 21, 2010 with a time of 4 hours, 35 minutes and 31 seconds.
He reprised his role in the third live-action Transformers film, Transformers: Dark of the Moon, which was released on June 28, 2011. He did not return for the fourth film in the series, Transformers: Age of Extinction, and Mark Wahlberg was cast as a new lead character.
In 2012, Rob Cantor of Tally Hall produced a song describing LaBeouf as a murderous cannibal. In 2014, Cantor produced a music video based on this song. Despite the title and lyrics, the intent was humorous and non-serious, and LaBeouf appeared at the end of the video, applauding.
LaBeouf has created three short graphic novels Stale N Mate, Cyclical, and Let's Fucking Party, and a webcomic series, Cheek Up's through the publishing company, The Campaign Book. In April 2012, he promoted them at Chicago Comic & Entertainment Expo. In 2013 it was discovered that at least two of his graphic novels (Stale N Mate and Let's Fucking Party) contained text plagiarized from Benoît Duteurtre and Charles Bukowski.
LaBeouf played a bootlegger in John Hillcoat's 2012 crime drama Lawless. In June 2012, the Icelandic band Sigur Rós released a video for the song "Fjögur Píanó", starring LaBeouf, in which he appears nude. According to a press release for the band, the video depicts "a man and woman locked in a never-ending cycle of addiction and desire". In February 2013, he pulled out of what would have been his Broadway debut, in Lyle Kessler's play Orphans, citing "creative differences" with co-star Alec Baldwin, though The New York Times and Baldwin himself maintain LaBeouf was fired.
LaBeouf co-starred with Brad Pitt and Logan Lerman in David Ayer's World War II-set film, Fury; filming began in September 2013, and the movie was released in October 2014. LaBeouf was singled out for praise for his role as Boyd "Bible" Swan. Peter Travers for Rolling Stone called him "outstanding", whilst Joe Neumaier commented that "...LaBeouf finally finds a role he can disappear into, without his image getting in the way." Calvin Wilson for St. Louis Post Dispatch called it one of LaBeouf's best performances.
In 2015, LaBeouf starred in Sia's music video for "Elastic Heart" along with Maddie Ziegler. He is also set to star as the lead role in the upcoming war-thriller film Man Down directed by Dito Montiel alongside Gary Oldman and Kate Mara.
In 2015, LaBeouf appeared in #INTRODUCTIONS, a half-hour video made by LaBeouf, Rönkkö & Turner in collaboration with Central Saint Martins Fine Art students, comprising a series of short monologues performed by LaBeouf in front of a green screen. One segment in the form of an exaggerated motivational speech, dubbed "Just Do It" after the Nike slogan, became an Internet meme after going viral within days of being released, spawning numerous remixes and parodies, and becoming the most searched for GIF of 2015 according to Google.
In 2016, LaBeouf starred in American Honey, directed by Andrea Arnold, playing the male lead role, Jake. In Variety, Guy Lodge wrote that "despite the apparent stunt casting of LaBeouf", he "easily delivers his best performance here, bleeding the eccentricities of his own celebrity persona into the character to fascinating, oddly moving effect".
In 2017 he will portray the legendary tennis player John McEnroe, in the Swedish sports drama Borg/McEnroe.
Performance art
In early 2014, LaBeouf began collaborating with British artist and author of The Metamodernist Manifesto, Luke Turner, and Finnish artist Nastja Säde Rönkkö, embarking on a series of actions described by Dazed as "a multi-platform meditation on celebrity and vulnerability".
Since then, LaBeouf, Rönkkö & Turner have engaged in numerous high-profile performance art projects, including #IAMSORRY (2014), #INTRODUCTIONS (2015), #ALLMYMOVIES (2015), #TOUCHMYSOUL (2015), #TAKEMEANYWHERE (2016), and HEWILLNOTDIVIDE.US (2017–ongoing).
Relationships
From 2004 to 2007, LaBeouf dated China Brezner, whom he met on the set of The Greatest Game Ever Played. They broke up because he became too busy with his work to put any time into the relationship, and he described the break-up as being like "rebuilding after a tornado." He dated English actress and one-time co-star Carey Mulligan from August 2009 to October 2010; they were introduced by the film's director, Oliver Stone, prior to filming and began dating shortly after. Of that relationship he said: "I still love her. I think she's a fucking awesome person and an incredible actress. We're still pals. I wouldn't take any of it back, and I don't think she would either. It just ran its course." In the August 2011 issue of Details magazine, he stated he had a relationship with actresses Isabel Lucas, while she was still dating Adrian Grenier, and Megan Fox, while she was still seeing her now-husband Brian Austin Green. After years of intermittent relationship, LaBeouf had a commitment ceremony with British actress and Nymphomaniac co-star Mia Goth at a chapel in Las Vegas, Nevada on October 10, 2016.
Legal troubles and controversy
In February 2005, LaBeouf was arrested by police in Los Angeles and charged with assault with a deadly weapon after threatening his neighbor by driving into his car. A bystander claimed that LaBeouf "lost his cool" after he had to wait to get access to his garage while the neighbor, who was blocking his path, chatted to his girlfriend. The onlooker said: "Shia began honking his horn and yelling at the guy, but the neighbor told him to wait a minute, and carried on talking to his girlfriend. Then Shia rammed his car into the back of the other guy's car. Words were exchanged and Shia jumped out and threatened the neighbor." LaBeouf allegedly appeared at his neighbor's front door hours later, waving a kitchen knife. The two fought, someone called the police, and LaBeouf was led off in handcuffs.
Early in the morning of November 4, 2007, a security guard asked LaBeouf to leave a Chicago Walgreens, which LaBeouf refused to do. LaBeouf was arrested for misdemeanor criminal trespassing. The criminal charges were dropped on December 12, 2007.
In March 2008, police issued an arrest warrant for LaBeouf after he failed to make a court appearance, which had been in relation to a ticket he had received for unlawful smoking in Burbank, California, in February 2008. When neither LaBeouf nor a lawyer appeared at the court at the 8:30 a.m. hearing, a $1000 bench warrant was issued for his arrest. However, the court commissioner in California recalled this warrant on March 19, 2008, after the actor's attorney arrived a day late to plead not guilty on LaBeouf's behalf, and a pre-trial hearing was set for April 24, 2008. The charge was dismissed, after the actor paid a $500 fine.
During the early morning of July 27, 2008, LaBeouf was involved in a car crash at the intersection of La Brea Avenue and Fountain Avenue in Los Angeles. His Ford F-150 was hit from the side by a vehicle running a red light. LaBeouf's hand was out of the window as he drove and, upon impact, the truck rolled onto his exposed left hand, crushing it. While responding to the accident, police officers smelled alcohol on LaBeouf's breath. Because he refused a breathalyzer examination, authorities arrested LaBeouf at the scene for misdemeanor drunk driving, and his driver's license was suspended for one year. Michael Bay, who at the time of the accident was working with LaBeouf in Transformers: Revenge of the Fallen, stated that LaBeouf had been drinking hours before the car accident and he had felt that, by the time the accident had occurred, the alcohol had worn off. LaBeouf had to undergo one of many hand surgeries immediately after the accident. His passenger, Isabel Lucas, and the driver and passenger in the other car all suffered only minor injuries. Due to severe damages from the accident, LaBeouf's truck was totaled; his father keeps the vehicle at his home as a memento.
Two days later, a Los Angeles County Sheriff's Department spokesman announced that LaBeouf was not at fault in the accident, because the other driver had run the red light. LaBeouf returned to the set of the Transformers: Revenge of the Fallen and shooting resumed. In an interview two months later, LaBeouf described the car accident as being "eye-opening and terrifying." He said that, as a result of the injuries, he had screws and plates put in his left hand; there is also scarring. A screw was placed in one of his knuckles, and he had a shaved piece of bone from his hip made into a bone for his finger. In April 2009, he stated he had undergone three hand surgeries. He said that he would regain "probably about 80-something percent" use of his hand and, while he would be able to make a fist again, "there's a knuckle [I will] never be able to move again." In May 2010, he said that he has "completely" regained movement in his fingers. In June 2011, in an interview in Details magazine, he claimed that he and Lucas were "philandering around" before the accident occurred.
In the early hours of February 5, 2011, he was involved in an altercation with another patron at the Mad Bull's Tavern bar in the Sherman Oaks neighborhood of Los Angeles, which resulted in the actor getting punched in the face. Both LaBeouf and the unnamed patron were placed in handcuffs and questioned by a Los Angeles Police Department officer but later released with no arrest being made. In 2014, LaBeouf was banned from The Local Peasant restaurant in Sherman Oaks after urinating on the wall.
On June 26, 2014, LaBeouf was charged with disorderly conduct and criminal trespass at New York's Studio 54 theater. He was reported to have been "acting disorderly, yelling and being loud". He refused to leave the theater, where the musical Cabaret starring Alan Cumming was being performed, so the police were called. In the arrest report it was stated that LaBeouf spat at arresting officers. The report also details LaBeouf using an impolite slur and swearing at arresting officers. He was arrested and held at the Midtown North police station to later appear in court. Following the incident, LaBeouf voluntarily began seeking outpatient treatment for alcoholism, becoming involved in a 12-step program. LaBeouf's publicist stated 'He understands that these recent actions are a symptom of a larger health problem and he has taken the first of many necessary steps towards recovery.'
LaBeouf was also arrested for public intoxication in October 2015 in Texas.
In January 2017, he was arrested for misdemeanor assault and a harassment violation after getting in a scuffle during a rally against Donald Trump.
On July 8, 2017, around 4 a.m. LaBeouf was arrested in Savannah, Georgia, for public drunkenness, disorderly conduct and obstruction. The Chatham County Sheriff's Office, released him after he posted a $7,000 bond. A bodycam footage was later released of LeBeouf making racial remarks towards police officers during his arrest. His remarks included saying to one officer, "You're going straight to hell..." and then stating "because he's a black man" when asked why by his partner. LaBeouf later apologized for his remarks citing his alcohol addiction as the reason for his outburst.
Plagiarism accusations
On December 17, 2013, LaBeouf released his short film Howard Cantour.com to the Internet; shortly thereafter, several bloggers noted its close similarity to Justin M. Damiano, a 2007 comic by Ghost World creator Dan Clowes. Wired journalist Graeme McMillan noted at least three similarities in their article, one of which was that the opening monologue for the short and the comic were identical. LaBeouf would later remove the film and claim that he did not intend to copy Clowes but was instead "inspired" by him and "got lost in the creative process." He followed this up with several apologies via Twitter writing, "In my excitement and naiveté as an amateur filmmaker, I got lost in the creative process and neglected to follow proper accreditation", and "I deeply regret the manner in which these events have unfolded and want @danielclowes to know that I have a great respect for his work". Clowes responded by saying "The first I ever heard of the film was this morning when someone sent me a link. I've never spoken to or met Mr. LaBeouf ... I actually can't imagine what was going through his mind." LaBeouf was criticized over his apology, with some sites such as The A.V. Club noting that the apology itself appeared to have been lifted from a 2010 post on Yahoo! Answers.
Since the initial discovery of the plagiarism of Clowe's work, LaBeouf's other work has come under scrutiny. News outlets reported that LaBeouf's comic books, Let's Fucking Party and Stale N Mate, had been plagiarized from Benoît Duteurtre's The Little Girl and the Cigarette and Charles Bukowski's Assault.
In January 2014, LaBeouf spoke about the plagiarism accusations with Bleeding Cool writer Rich Johnston, where he stated that he saw copyright laws as too restrictive and that it did not allow for ideas to flow freely. LaBeouf later tweeted a description of his next project, Daniel Boring (a reference to David Boring, another comic created by Clowes). The description of the project was also taken word-for-word from a description by Clowes of his comic. Clowes' attorney, Michael Kump, has since sent a cease-and-desist letter to LaBeouf's attorney, which LaBeouf posted on Twitter.
Sexual assault
In November 2014, LaBeouf stated that a woman had "stripped [his] clothing and proceeded to rape [him]" the previous February at his Los Angeles art installation #IAMSORRY, while his collaborators Rönkkö and Turner later clarified that they prevented the assault by intervening as soon as they were aware of the incident starting to occur. In response to Piers Morgan's questions on Twitter as to why the woman was not detained, Turner stated that she ran out before it was clear precisely what had happened, and that the first priority had been to ensure everybody's safety in the gallery. When later asked whether they regretted not having a code of conduct for participants during the exhibit, Turner said, "I don't think you need a notice on the wall saying 'Do not murder the artist'."
Religion
In 2004, LaBeouf contributed an essay to the book I Am Jewish, by Judea Pearl, in which LaBeouf stated that he has a "personal relationship with God that happens to work within the confines of Judaism". He has described himself as Jewish, but declared in 2007 that religion had "never made sense" to him. However, in an interview published in Interview magazine in October 2014, LaBeouf stated "I found God doing Fury. I became a Christian man, and not in a fucking bullshit way – in a very real way. I could have just said the prayers that were on the page. But it was a real thing that really saved me".
Politics
In 2015, LaBeouf endorsed Jeremy Corbyn's campaign in the Labour Party leadership election. He told London Evening Standard at Soho House Toronto: "I like Jeremy Corbyn. I like him in every way. British politics just got very exciting."
References
Shia LaBeouf Wikipedia
(Text) CC BY-SA