Nationality

American




Name

Kelly Preston




Occupation

Model, actress




Role

Actress




Years active

1980–present




Height

1.68 m




Website

www.kellypreston.com





Born

October 13, 1962 (

1962-10-13

) Honolulu, Hawaii, U.S.


Spouse

John Travolta (m. 1991), Kevin Gage (m. 1985–1987)


Children

Ella Bleu Travolta, Jett Travolta, Benjamin Travolta




Parents

Peter Palzis, Linda Carlson




Movies

Mischief, Jerry Maguire, Twins, Sky High, Secret Admirer




Similar People

John Travolta, Ella Bleu Travolta, Jett Travolta, Kevin Gage, Benjamin Travolta



Died

12 July 2020 (aged 57), Clearwater, Florida, United States




Profiles




Facebook
Kelly preston s weight loss secret medical course
Kelly Preston (October 13, 1962 – July 12, 2020) was an American actress and former model. She appeared in more than sixty television and film productions, most notably including Mischief, Twins and Jerry Maguire. She was married to John Travolta, with whom she collaborated on the fantasy film Battlefield Earth. She also starred in the films The Cat in the Hat, Old Dogs, and Broken Bridges.
Contents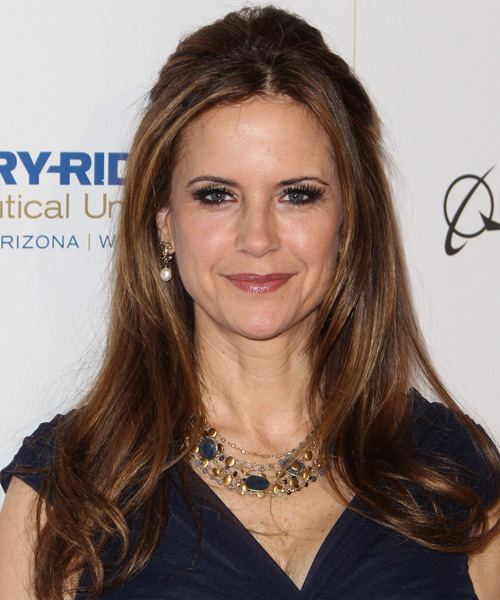 Kelly preston ties son s autism to chemicals
Early years
Kelly Kamalelehua Smith (the middle name "Kamalelehua" means 'garden of lehuas' in Hawaiian - a lehua being a well known Hawaiian flower) was born in Honolulu, Hawaii. Her mother Linda, was an administrator of a mental health center and her father, who worked for an agricultural firm, drowned when Preston was only three years old. Her mother married Peter Palzis, a personnel director, who subsequently adopted her; she used his name when she first began her acting career until 1984. She also had a younger half-brother, Chris Palzis. As a child, she spent time living in Iraq and also in Australia, where she attended Pembroke School in Adelaide. She went on to Punahou School and studied drama and theater at the University of Southern California.
Career
While living in Australia, Preston was discovered at 16 by a fashion photographer who helped her get work in commercials and other small parts, and organized Preston's first film audition in 1980 for the role of Emmeline in The Blue Lagoon (1980), which she lost to the younger Brooke Shields. At that time she changed her last name to Preston.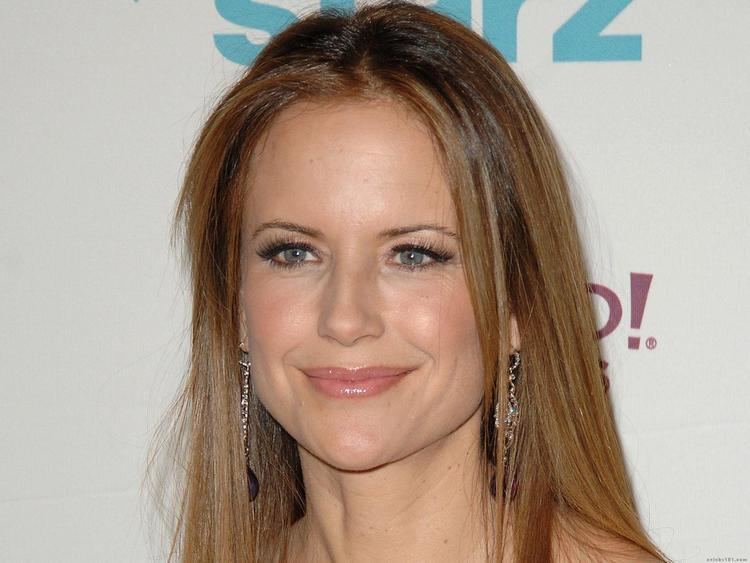 Her first prominent film roles came in 1985, firstly as Marilyn McCauley in romantic comedy teen flick Mischief and then as the beautiful but shallow Deborah Ann Fimple in another teen romantic comedy, Secret Admirer. Other notable roles included SpaceCamp (1986), Twins (1988) with Arnold Schwarzenegger and Danny DeVito, Avery Bishop in Jerry Maguire (1996) with Tom Cruise, Jane Aubrey in For Love of the Game with Kevin Costner and Kate Newell in Holy Man (1998) with Eddie Murphy and Jeff Goldblum.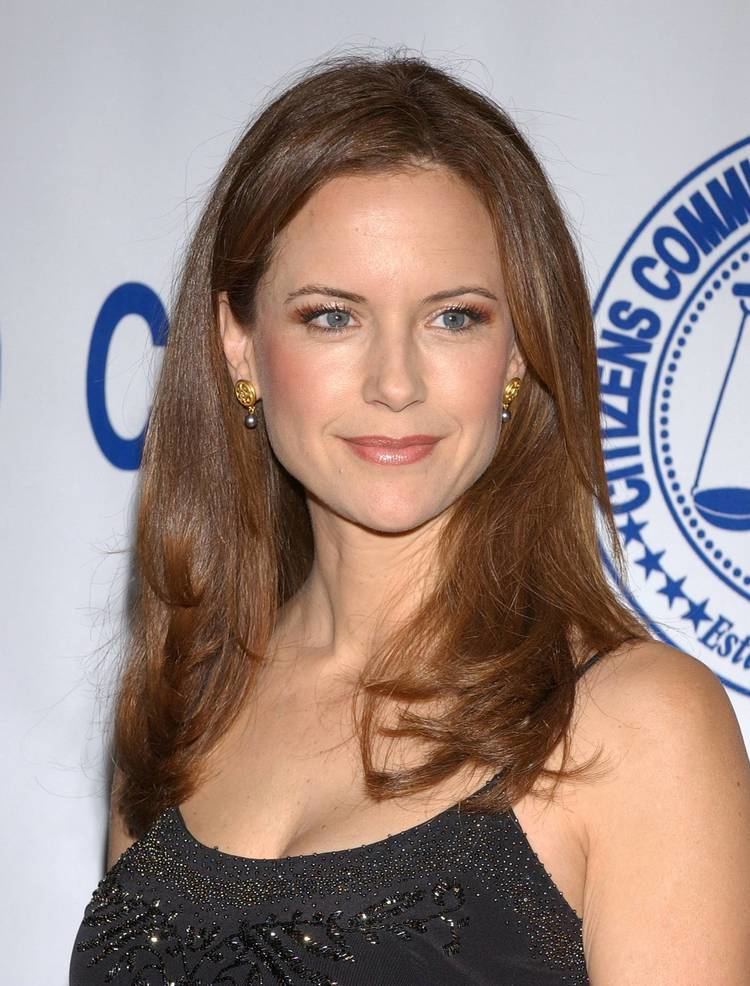 She played the girlfriend of her husband, John Travolta's, character "Terl" in the 2000 film Battlefield Earth, and received "Worst Supporting Actress" at the 21st Golden Raspberry Awards for her role in the film. In 2005 she appeared as the flying, superheroine mother of the protagonist in the film Sky High.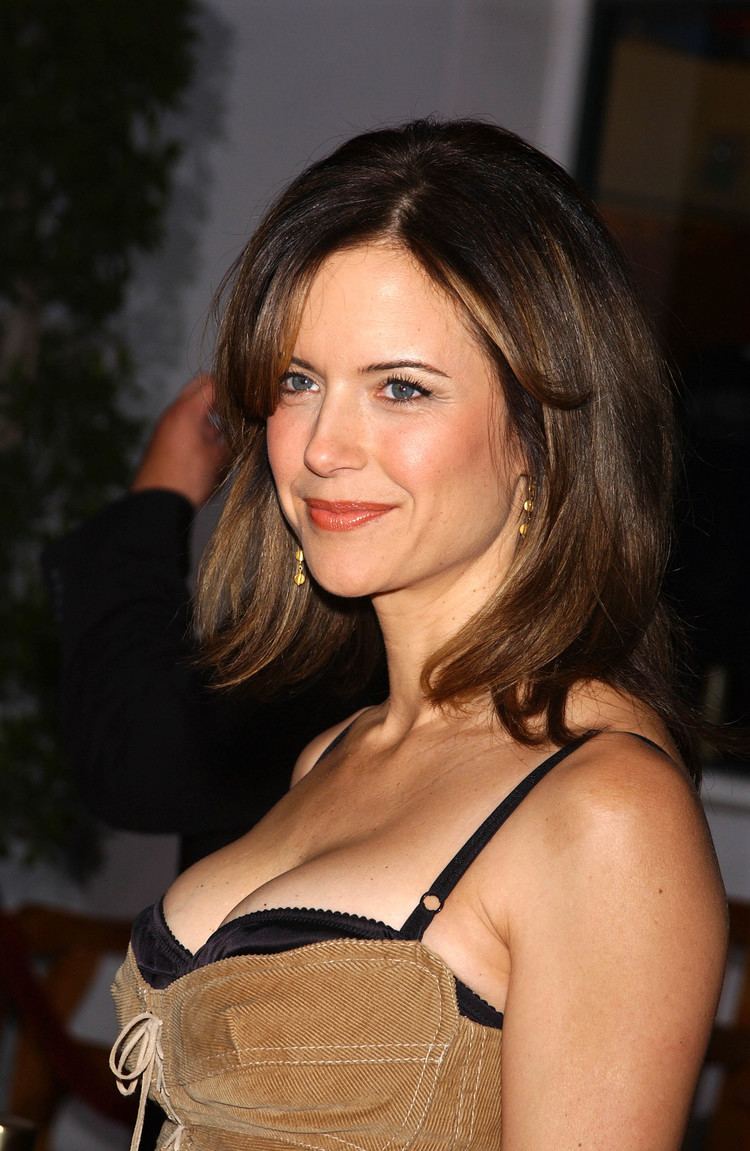 Preston was featured in the chart-topping Maroon 5 music video "She Will Be Loved" in 2004. The video features a love triangle and romantic scenes between Preston and Maroon 5 frontman Adam Levine. In 2008, she was cast in a television pilot for a potential show called Suburban Shootout. She had a short term recurring role on Medium.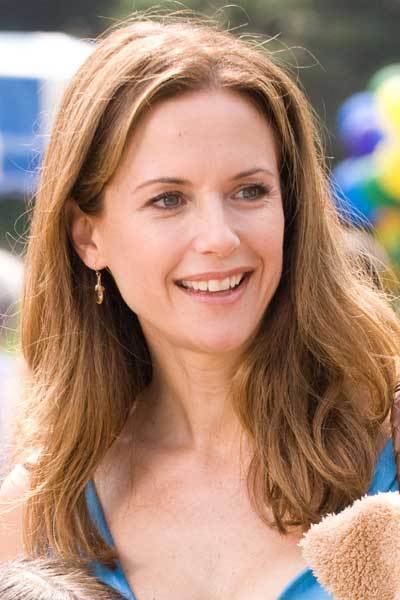 In 2008, Preston starred in the Lifetime movie The Tenth Circle, directed by Peter Markle. The film was shot in Nova Scotia and featured Ron Eldard, Brittany Robertson, Michael Riley, Jamie Johnston and Geordie Brown.
She was a spokeswoman for Neutrogena since 2005 and appears in print and television advertisements.
Personal life
Preston was married to actor Kevin Gage from 1985 until their divorce in 1987. She also had a relationship with George Clooney, who gave her Max, a pet pig that he kept after the couple split up. She was briefly engaged to Charlie Sheen in 1990, but ended the relationship shortly after he accidentally shot her in the arm.
John Travolta
Preston first met John Travolta in 1987 while filming The Experts. They married in 1991, traveling to Paris on an Air France Concorde for a wedding ceremony at the Hotel de Crillon (close to Place de la Concorde) on September 5, 1991. However, a second ceremony was required because the first, performed by a French Scientology minister (both Preston and Travolta are Scientologists), was considered invalid. This second ceremony took place on September 12 in Daytona Beach, Florida. They had three children: son Jett (April 13, 1992 – January 2, 2009), daughter Ella Bleu (born 2000), and son Benjamin (born 2010).
Son's illness and death
Preston's son Jett Travolta was described as suffering from Kawasaki disease as an infant and had a history of seizures. In 2003, Preston appeared on the Montel Williams show to promote L. Ron Hubbard's Purification Rundown, which she credited with helping her son.
On January 2, 2009, Jett Travolta died while the family was on a holiday vacation in The Bahamas. His death was attributed to a seizure. In September 2009, Travolta and Preston confirmed longstanding speculations when they testified that their son had autism and suffered regular seizures. This revelation came during their testimony at the trial resulting from an extortion attempt related to their son's death.
On January 23, 2009, three people were arrested in the Bahamas in connection with a multimillion-dollar extortion plot against Travolta and Preston concerning the circumstances of their son's death. One of the men, Obie Wilchcombe, a member of the Bahamian Parliament and former Bahamian Minister of Tourism, was described as a "close friend" of Travolta and Preston. Two others allegedly involved were an EMT named Tarino Lightbourne and a Bahamian senator named Pleasant Bridgewater. Bridgewater was charged with abetment to extort and conspiracy to extort and resigned from the Senate as a result of the allegations.
Death
On July 12, 2020, Preston died at the age of 57 at her home in Clearwater, Florida, two years after she had been diagnosed with breast cancer. Her diagnosis was not widely publicized.[44] Preston had been receiving treatment at the MD Anderson Cancer Center in Houston; she had also been treated at other medical centers. Her death was announced in an Instagram post under an account belonging to John Travolta and Ella Bleu.
Filmography
Actress
2016
CSI: Cyber (TV Series)
as
Greer Latimore
- Legacy (2016) - Greer Latimore
- Flash Squad (2016) - Greer Latimore
- Going Viral (2016) - Greer Latimore
2014
Dissonance (Short)
as
Kim
2013
Adopted (TV Movie)
as
Karey
2013
The Stafford Project (TV Series)
as
Tabitha
- White Secret (2013) - Tabitha
2010
Casino Jack
as
Pam Abramoff
2010
From Paris with Love
as
Woman on Eiffel Tower (uncredited)
2008
Suburban Shootout (TV Series)
as
Camilla Diamond (2008)
2008
The Tenth Circle (TV Movie)
as
Laura Stone
2008
Medium (TV Series)
as
Meghan Doyle
- Drowned World (2008) - Meghan Doyle
- Being Joey Carmichael (2008) - Meghan Doyle
- Car Trouble (2008) - Meghan Doyle
- Partners in Crime (2008) - Meghan Doyle
2007
Death Sentence
as
Helen Hume
2007
The 79th Annual Academy Awards (TV Special)
as
Audience Member
2006
Broken Bridges
as
Angela Delton
2005
Sky High
as
Josie / Jetstream
2005
Fat Actress (TV Series)
as
Quinn Taylor Scott
- The Koi Effect (2005) - Quinn Taylor Scott
- Holy Lesbo Batman (2005) - Quinn Taylor Scott
- Charlie's Angels or Too Pooped to Pop (2005) - Quinn Taylor Scott
- Big Butts (2005) - Quinn Taylor Scott
2004
Joey (TV Series)
as
Donna Di Gregorio
- Joey and the Dream Girl: Part 2 (2004) - Donna Di Gregorio
- Joey and the Dream Girl: Part 1 (2004) - Donna Di Gregorio
2004
Return to Sender
as
Susan Kennan
2004
Maroon 5: She Will Be Loved (Music Video)
as
Socialite
2003
The Cat in the Hat
as
Mom
2003
What a Girl Wants
as
Libby Reynolds
2003
View from the Top
as
Sherry
2000
Bar Hopping (TV Movie)
as
Bebe
2000
Battlefield Earth
as
Chirk
1999
For Love of the Game
as
Jane Aubrey
1998
Jack Frost
as
Gabby Frost
1998
Welcome to Hollywood
as
Kelly Preston
1997
Nothing to Lose
as
Ann Beam
1997
Addicted to Love
as
Linda
1996
Jerry Maguire
as
Avery Bishop
1996
Little Surprises (TV Movie)
as
Ginger
1996
From Dusk Till Dawn
as
Newscaster Kelly Houge
1995
Waiting to Exhale
as
Kathleen (uncredited)
1994
Love Is a Gun
as
Jean Starr
1994
Cheyenne Warrior
as
Rebecca Carver
1994
Double Cross (Video)
as
Vera Blanchard
1993
The American Clock (TV Movie)
as
Diana Marley
1992
Only You
as
Amanda Hughes
1991
The Perfect Bride (TV Movie)
as
Laura
1990
The Dave Thomas Comedy Show (TV Series)
- Episode #1.3 (1990)
1990
Tales from the Crypt (TV Series)
as
Linda
- The Switch (1990) - Linda
1988
Spellbinder
as
Miranda Reed
1987
Amazon Women on the Moon
as
Violet (segment "Titan Man")
1987
A Tiger's Tale
as
Shirley / Bubber's girlfriend
1987
Love at Stake
as
Sara Lee
1985
Secret Admirer
as
Deborah Anne Fimple
1984
Blue Thunder (TV Series)
as
Amy Braddock
- The Long Flight (1984) - Amy Braddock
1984
Riptide (TV Series)
as
Sherry Meyers
- The Hardcase (1984) - Sherry Meyers
1983
For Love and Honor (TV Series)
as
Mary Lee
- The Real Thing (1984) - Mary Lee
- Bloodline (1984) - Mary Lee
- The Price of Dreams (1983) - Mary Lee
- Mixed Signals (1983) - Mary Lee
- Team Work (1983) - Mary Lee
- Learning Experience (1983) - Mary Lee
- Mind Games (1983) - Mary Lee
- N.O.K. Hagedorn (1983) - Mary Lee
- Old Friends (1983) - Mary Lee
- The Big Party (1983) - Mary Lee
- Rite of Passage (1983) - Mary Lee
- For Love and Honor (Pilot) (1983) - Mary Lee
1983
Lone Star (TV Movie)
as
Redhead (as Kelly Palzis)
1983
For Love and Honor (TV Movie)
as
Mary Lee
1983
Metalstorm: The Destruction of Jared-Syn
as
Dhyana
1983
CHiPs (TV Series)
as
Anna
- Things That Go Creep in the Night (1983) - Anna (as Kelly Palzis)
1983
10 to Midnight
as
Doreen (as Kelly Palzis)
1983
The Renegades (TV Series)
as
Lisa Primus
- Back to School (1983) - Lisa Primus (as Kelly Palzis)
1983
Quincy M.E. (TV Series)
as
Ginger Reeves
- On Dying High (1983) - Ginger Reeves (as Kelly Palzis)
1982
Capitol (TV Series)
as
Gillian McCandless
- Pilot (1982) - Gillian McCandless
1980
Hawaii Five-O (TV Series)
as
Wendy
- For Old Times Sake (1980) - Wendy (as Kelly Palzis)
Soundtrack
2021
Off the Rails (performer: "Dreaming", "The Tide is High")
2003
What a Girl Wants (performer: "Heaven Is a Place on Earth", "Because You Loved Me", "Shout")
Thanks
2021
Off the Rails (in memory of - as Kelly)
2021
The Oscars (TV Special) (in memoriam)
2021
27th Annual Screen Actors Guild Awards (TV Special) (in memory of)
2020
The Year: 2020 (TV Special) (in memory of)
1999
Intimate Portrait (TV Series documentary) (special thanks - 1 episode)
- Kelly Preston (1999) - (special thanks)
1998
Welcome to Hollywood (special thanks)
Self
2018
Ok! TV (TV Series)
as
Self
- Episode #3.209 (2018) - Self
2006
Entertainment Tonight (TV Series)
as
Self
2002
The View (TV Series)
as
Self - Guest
- Kelly Preston/Vanessa Kirby (2018) - Self - Guest
- Episode dated 22 February 2002 (2002) - Self - Guest
2005
Live with Kelly and Mark (TV Series)
as
Self - Guest
- Claire Danes/Kelly Preston/Calum Scott (2018) - Self - Guest
- Episode dated 17 June 2008 (2008) - Self - Guest
- Episode dated 28 July 2005 (2005) - Self - Guest
2016
Good Morning America (TV Series)
as
Self - Guest
- Episode dated 11 June 2018 (2018) - Self - Guest
- Episode dated 26 September 2016 (2016) - Self - Guest
2018
Watch What Happens Live with Andy Cohen (TV Series)
as
Self - Guest
- Kelly Preston & Tituss Burgess (2018) - Self - Guest
2015
Extra (TV Series)
as
Self
- Episode #24.217 (2018) - Self
- Episode #23.11 (2016) - Self
- Episode #22.239 (2016) - Self
- Episode #21.84 (2015) - Self
2017
The 74th Annual Golden Globe Awards 2017 (TV Special)
as
Self - Audience Member (uncredited)
2014
The Insider (TV Series)
as
Self
- Episode #13.7 (2016) - Self
- Episode dated 3 March 2014 (2014) - Self
2016
The 68th Primetime Emmy Awards (TV Special)
as
Self - Audience Member
2012
The Doctors (TV Series)
as
Self
- Healthy and Harmful 'Highs' (2013) - Self
- What Are You Really Putting in Your Body? (2012) - Self
1996
The Tonight Show with Jay Leno (TV Series)
as
Self - Guest / Self - Vanity Fair Oscar Party
- Episode #21.101 (2013) - Self - Vanity Fair Oscar Party (uncredited)
- Episode #11.200 (2003) - Self - Guest
- Episode #7.158 (1999) - Self - Guest
- Episode #5.97 (1997) - Self - Guest
- Episode #4.283 (1996) - Self - Guest
2012
The Conversation (TV Series)
as
Self
- Living Deliberately (2012) - Self
- Facing What's Next (2012) - Self
2012
The Late Late Show with Craig Ferguson (TV Series)
as
Self - Guest
- Episode #8.209 (2012) - Self - Guest
2011
The 9th Annual TV Land Awards (TV Special)
as
Self
2011
Today (TV Series)
as
Self - Guest
- Episode dated 19 January 2011 (2011) - Self - Guest
2010
Kirstie Alley's Big Life (TV Series)
as
Self
- Oh Rats! It's My Birthday! (2010) - Self
2009
Made in Hollywood (TV Series)
as
Self
- Episode #5.21 (2010) - Self
- Episode #5.9 (2009) - Self
2009
Séries express (TV Series)
as
Self
- Episode #2.23 (2009) - Self
2009
Larry King Live (TV Series)
as
Self - Guest
- Travolta's Tragedy (2009) - Self - Guest
2008
E! Live from the Red Carpet (TV Series)
as
Self
- The 2008 Academy Awards (2008) - Self
2008
Oscar's Red Carpet 2008 with Regis Philbin (TV Special)
as
Self
2008
The 80th Annual Academy Awards (TV Special)
as
Audience Member
2007
Late Night with Conan O'Brien (TV Series)
as
Self - Guest
- Episode #14.197 (2007) - Self - Guest
2007
Up Close with Carrie Keagan (TV Series)
as
Self - Guest
- Episode dated 29 August 2007 (2007) - Self - Guest
2006
The Young Hollywood Awards (TV Special)
as
Self
2006
Legends Ball (TV Movie documentary)
as
Self
2006
The CMT Music Awards 2006 (TV Special)
as
Self
2006
The Reichen Show (TV Series)
as
Self - Guest
- Episode dated 22 February 2006 (2006) - Self - Guest
2006
Corazón de... (TV Series)
as
Self
- Episode dated 18 January 2006 (2006) - Self
2006
About 'Return to Sender' (Video short)
as
Self
2003
The Oprah Winfrey Show (TV Series)
as
Self - Guest
- Episode dated 7 September 2005 (2005) - Self - Guest
- Episode dated 16 May 2005 (2005) - Self - Guest
- Episode dated 27 November 2003 (2003) - Self - Guest
- Episode dated 24 October 2003 (2003) - Self - Guest
1996
Late Show with David Letterman (TV Series)
as
Self - Guest
- Kelly Preston/Jeff Altman/Aimee Mann (2005) - Self - Guest
- Episode dated 24 September 1999 (1999) - Self - Guest
- Episode dated 5 October 1998 (1998) - Self - Guest
- Episode dated 21 May 1997 (1997) - Self - Guest
- Episode dated 26 December 1996 (1996) - Self - Guest
2005
ESPY Awards (TV Special)
as
Self
2005
Hannity & Colmes (TV Series)
as
Self
- Episode dated 14 April 2005 (2005) - Self
2004
Moving Image Salutes John Travolta (TV Special)
as
Self
2004
The Ellen DeGeneres Show (TV Series)
as
Self - Guest
- Episode #2.32 (2004) - Self - Guest
2004
Jimmy Kimmel Live! (TV Series)
as
Self - Guest
- Episode #3.187 (2004) - Self - Guest
2003
The 31st Annual American Music Awards (TV Special)
as
Self
2003
Mad TV (TV Series)
as
Self
- Episode #9.7 (2003) - Self
2003
Biography (TV Series documentary)
as
Self
- Kevin Costner (2003) - Self
- John Travolta (2003) - Self
2003
Last Call with Carson Daly (TV Series)
as
Self - Guest
- Episode dated 3 April 2003 (2003) - Self - Guest
2003
The Daily Show (TV Series)
as
Self - Guest
- Kelly Preston (2003) - Self - Guest
2003
Revealed with Jules Asner (TV Series)
as
Self
- John Travolta (2003) - Self
2003
The Montel Williams Show (TV Series)
as
Self - Guest
- Episode dated 12 March 2003 (2003) - Self - Guest
2001
Not Under My Roof (Video short documentary)
as
Self
2001
When I Was a Girl (TV Series)
2001
Fear Factor (TV Series)
as
Self - Contestant
- First Celebrity Fear Factor (2001) - Self - Contestant
1997
The Rosie O'Donnell Show (TV Series)
as
Self - Guest
- Episode dated 9 May 2001 (2001) - Self - Guest
- Episode #1.215 (1997) - Self - Guest
2000
Battlefield Earth: Evolution & Creation (Video documentary short)
as
Self (uncredited)
1999
Intimate Portrait (TV Series documentary)
as
Self
- Kelly Preston (1999) - Self
1999
Saturday Night Live 25 (TV Special documentary)
as
Self - Audience Member (uncredited)
1999
The Martin Short Show (TV Series)
as
Self - Guest
- Episode #1.5 (1999) - Self - Guest
1999
Mundo VIP (TV Series)
as
Self
- Show nº167 (1999) - Self
1999
The 56th Annual Golden Globe Awards (TV Special)
as
Self - Presenter
1998
Junket Whore (Documentary)
as
Self
1995
Maury (TV Series)
as
Self - Guest
- Episode dated 9 March 1998 (1998) - Self - Guest
- Episode dated 18 April 1997 (1997) - Self - Guest
- Episode dated 18 October 1995 (1995) - Self - Guest
1997
Off the Menu: The Last Days of Chasen's (Documentary)
as
Self (with John Travolta) (uncredited)
1996
Very Important Pennis (TV Series)
as
Self
- Very Important Pennis: Part 2 (1996) - Self (uncredited)
1996
53rd Annual Golden Globe Awards (TV Special)
as
Self - Audience Member
1995
The 67th Annual Academy Awards (TV Special)
as
Self - Audience Member
1993
AFI Life Achievement Award (TV Series)
as
Self / Self - Audience Member
- AFI Life Achievement Award: A Tribute to Steven Spielberg (1995) - Self (uncredited)
- AFI Life Achievement Award: A Tribute to Elizabeth Taylor (1993) - Self - Audience Member (uncredited)
1995
The 52nd Annual Golden Globe Awards (TV Special)
as
Self - Audience Member
1995
The 20th Annual Los Angeles Film Critics Awards (TV Special)
as
Self - Audience Member
1994
The 16th Annual CableACE Awards (TV Special)
as
Self - Presenter
Archive Footage
2009
Entertainment Tonight (TV Series)
as
Self
- Catching Up with Kevin Hart! (2020) - Self
2020
CBS News Sunday Morning (TV Series)
as
Self
- 12-27-2020 (2020) - Self
2020
TCM Remembers 2020 (TV Special)
as
Self / actress
2020
Sidewalks Entertainment (TV Series)
as
Self - Guest
- Remembering Kelly Preston (2020) - Self - Guest
2020
Rx for Health 3 (Video documentary short)
as
Self
2019
Milk (Documentary)
as
Self
2015
Extra (TV Series)
as
Self
2016
Ladies Moaning Loudly (Video short)
as
#18 - Jerry Maguire (1996)
2015
Ok! TV (TV Series)
as
Self
- Episode dated 16 October 2015 (2015) - Self
2015
Inside Edition (TV Series documentary)
as
Self
- Episode #26.156 (2015) - Self
- Episode #26.141 (2015) - Self
2015
Good Morning America Weekend Edition (TV Series)
as
Self
- Episode dated 23 February 2015 (2015) - Self
2015
Live with Kelly and Mark (TV Series)
as
Self - Guest
- After Oscar Show/Neil Patrick Harris/Flo Rida (2015) - Self - Guest
2010
E! True Hollywood Story (TV Series documentary)
as
Self
- Charlie Sheen (2010) - Self
2008
Hillary! Uncensored: Banned by the Media (Video documentary)
as
Self
2007
Famous (TV Series)
as
Self - Actress and wife
- John Travolta (2007) - Self - Actress and wife
2005
Cinema mil (TV Series documentary)
as
Self
- Episode #1.1 (2005) - Self
2004
Retrosexual: The 80's (TV Mini Series documentary)
2004
101 Biggest Celebrity Oops (TV Special documentary)
as
Self - #63: Acceptance Speech Goofs
2002
Heart of the Festival (TV Movie)
as
Self
2001
Hollywood Couples (TV Series documentary)
as
Self
- John Travolta & Kelly Preston (2001) - Self
1986
Sex Violence & Values: Changing Images (TV Special)
as
Woman with Young Man (uncredited)
References
Kelly Preston Wikipedia
(Text) CC BY-SA