Role

Musician · papabear.com




Years active

1970–present






Birth name

Anthony Frederick Levin

Born

June 6, 1946 (age 69)Boston, Massachusetts, United States (

1946-06-06

)

Albums




Profiles






Occupation(s)

Musician, songwriter
Anthony Frederick Levin (born June 6, 1946) is an American musician and composer, specializing in electric bass, Chapman Stick and upright bass. He also sings and plays synthesizer. Levin is best known for his work with King Crimson and Peter Gabriel. He was also a member of Liquid Tension Experiment, Bruford Levin Upper Extremities, ProjeKct One, and ProjeKct Four. He has led his own band, Stick Men.
Contents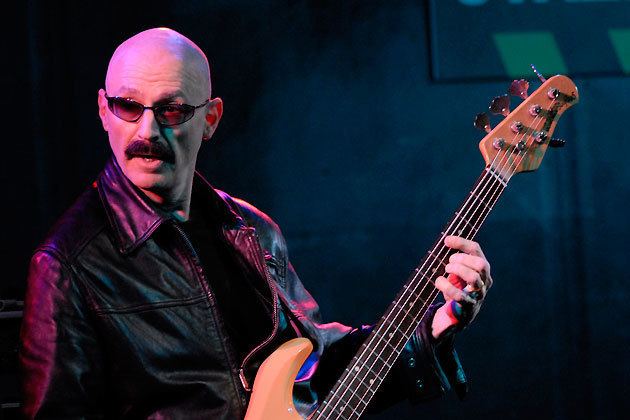 A prolific session musician since the 1970s, Levin has played on 500 albums, including those by Cher, Asia, Alice Cooper, John Lennon, Sarah McLachlan, Paula Cole, Stevie Nicks, Pink Floyd, Paul Simon, Dire Straits, Lou Reed, David Bowie, Tom Waits, Buddy Rich, The Roches, Todd Rundgren, Seal, Anderson Bruford Wakeman Howe, Warren Zevon, Kevin Parent, Laurie Anderson, Kate & Anna McGarrigle, Gibonni, and Jean-Pierre Ferland. Additionally, he has toured with artists including Paul Simon (with whom Levin appeared in Simon's 1980 film One-Trick Pony), Gary Burton, James Taylor, Herbie Mann, Judy Collins, Carly Simon, Peter Frampton, Tim Finn, Richie Sambora, Ivano Fossati and Claudio Baglioni.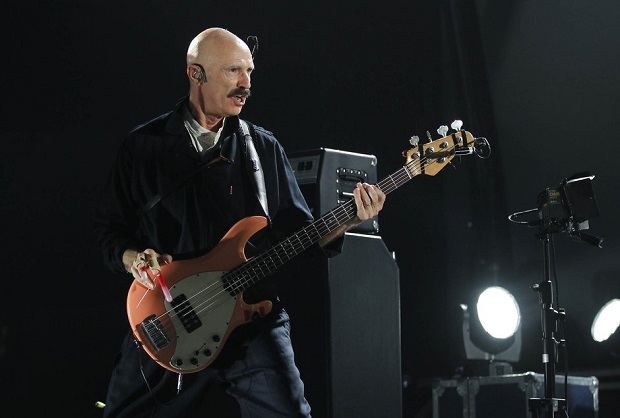 Levin helped to popularize the Chapman Stick and the NS upright bass. He also created "funk fingers", modified drumsticks attached to fingers used to hit the bass strings (which sounds similar to slap style bass). In 2011, Levin ranked second (behind John Paul Jones) in The "20 Most Underrated Bass Guitarists" in Paste magazine.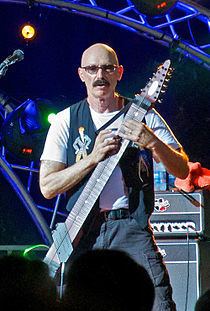 Tony levin discusses his love for music man basses
Early life and education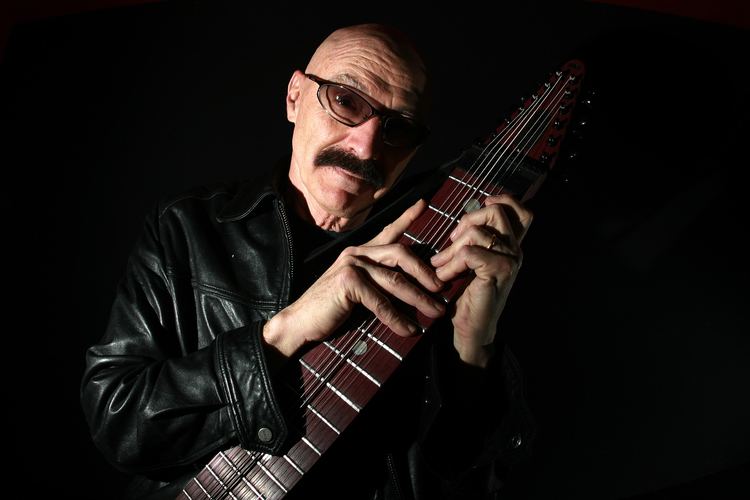 Anthony Frederick Levin was born on June 6, 1946, in Boston, Massachusetts and grew up in the suburb of Brookline. He began playing double bass at 10 years old, primarily studying classical music. In high school, he learned tuba, soloing with the concert band, and also started a barbershop quartet.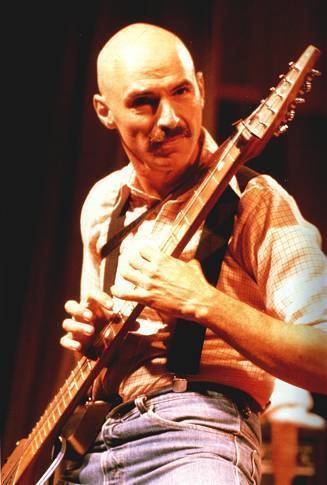 After high school, he attended the Eastman School of Music in Rochester, New York and played in the Rochester Philharmonic Orchestra. Also at Eastman, he studied with drummer Steve Gadd. He traded in his Ampeg electric upright "Baby Bass" for a Fender Precision Bass; in the early days his first bass amplifier was an Ampeg Portaflex B-15.
In 1968, Gap Mangione released his first solo album, Diana in the Autumn Wind, featuring drummer Steve Gadd and bassist Tony Levin in their first recordings, and new compositions and arrangements by Chuck Mangione, who conducted as well.
1970s–1980s
In 1970, Levin moved to New York City, joining a band called Aha, the Attack of the Green Slime Beast, with Don Preston of The Mothers of Invention. Soon after, he began working as a session musician, and through the 1970s he played bass on many albums, including Buddy Rich's big band jazz album, The Roar of '74, and Paul Simon's Still Crazy After All These Years.
In 1976, Levin joined with Steve Gadd on drums to create the lush textures on Andy Pratt's Resolution album that included other studio musicians including Arif Mardin, Andy Newmark, Hugh McDonald, and Luther Vandross. Allmusic.com and Rolling Stone Magazine rated this album as one of the best singer/songwriter albums of the 1970s.
In the late 1970s, Levin joined Peter Gabriel's band. He had met Gabriel through producer Bob Ezrin (with whom Levin had recorded Alice Cooper's Welcome to My Nightmare and Lou Reed's Berlin). Levin has been Gabriel's bass player of choice ever since, both on the road and in the studio. On Gabriel's first solo album, Levin played tuba as well as bass, and directed a short barbershop quartet version of "Excuse Me".
In these early years with Gabriel, Levin developed his playing of the Chapman Stick. In 1986, the song "Big Time", from Gabriel's So album, inspired the development of funk fingers, which are chopped off drumsticks used to hammer on the bass strings. Levin credits Gabriel with the idea, and Andy Moore, his tech at the time, with actually making them workable.
In 1978, Levin moved to Woodstock, New York, to join the band L'Image, which included his old friend Steve Gadd as well as Mike Mainieri and Warren Bernhardt. The band broke up after a year, and Levin stayed in the area, he currently resides in Kingston, New York. While recording and touring Peter Gabriel's first album, Levin became acquainted with Robert Fripp, and in 1980, after having played on Fripp's solo album, Exposure, he became a member of the 1980s incarnation of King Crimson. In August 1980, he began recording sessions on Double Fantasy with John Lennon and a group of his contemporaries. He also played all of the bass guitar and Chapman Stick parts on Pink Floyd's 1987 album A Momentary Lapse of Reason as a session player.
In 1988 Bruford asked Levin to be an unofficial fifth member in the supergroup Anderson Bruford Wakeman Howe which consisted of members from the classic Yes lineup, but because he was never a Yes member, Levin could only function as session musician on ABWH's eponymous album (due to an extended illness, he was unable to play on some dates of the accompanying tour, being replaced by Jeff Berlin), and also on Yes' 1991 album Union.
In 1984 Levin released Road Photos, a collection of black and white photos taken during his travels with Crimson, Gabriel, Simon, and others. Another book of photos focusing on King Crimson's travels in the 1980s, The Crimson Chronicles volume 1, was released in 2004. There has been no word yet on the release of volume 2, which will cover the 1990s and possibly 2000s versions of the band. Levin has also written a book of career anecdotes and road stories called Beyond the Bass Clef.
Levin was part of King Crimson until the mid-1990s breakup of the "Double Trio" line-up of the band which consisted of Levin, Robert Fripp, Adrian Belew, Trey Gunn, Pat Mastelotto, and Bill Bruford. Fripp then reformed King Crimson as a quartet, without Levin and Bruford. Levin also took part in two of the post-breakup experimental sub-groups, ProjeKct One (1997) and ProjeKct Four (1998). Levin played bass on "Watcher of the Skies" from Steve Hackett's Genesis Revisited album (1996). In 2008, Levin rejoined for King Crimson's short 40th Anniversary Tour, the lineup including Fripp, Belew, and drummers Mastelotto and Gavin Harrison (Porcupine Tree)
1990s–2000s
In 1998, Levin and Bruford formed Bruford Levin Upper Extremities with trumpeter Chris Botti and guitarist David Torn; the group released albums in 1998 and 2000. Torn, Levin, and Bruford had previously been a quartet, along with trumpeter Mark Isham, for Torn's 1987 studio album Cloud About Mercury (bassist Mick Karn replaced Levin for the tour). Levin also continued producing albums with his own band, the Tony Levin Band. This band consists of Jerry Marotta, Jesse Gress, Larry Fast, and Tony Levin's brother, Pete Levin. He also regularly plays live and occasionally records with the California Guitar Trio when schedules permit.
In 1997, Levin teamed up with Mike Portnoy and John Petrucci, members of Dream Theater, as well as future Dream Theater keyboardist Jordan Rudess, for a project called Liquid Tension Experiment. The combo released two albums, Liquid Tension Experiment and Liquid Tension Experiment 2 in 1998 and 1999 respectively, as well as playing short tours in 1998 and 2008. There have also been two CDs of material released under the name Liquid Trio Experiment; the first composed of studio jams from the LTE2 sessions without Petrucci (Spontaneous Combustion), released for the band's tenth anniversary, and a live recording from a 2008 Chicago gig where Rudess's rig crashed and the other three covered for it with a nearly hour-long improvisation (When the Keyboard Breaks).
At the end of 2003 Trey Gunn left King Crimson and Levin rejoined as the bassist, although the band was only active for a handful of rehearsals at that time and a short tour in the summer of 2008.
In 2006, Levin released Resonator, an album which features long time band mates Jerry Marotta, Jesse Gress, Larry Fast, with the addition of his brother Pete Levin. The album is the first to feature Levin as a lead vocalist. 2007 saw the release of Stick Man, an album of pieces recorded on the Chapman Stick.
In 2009 Levin reunited with his band from 1973, L'Image, featuring Mike Mainieri, Warren Bernhardt, David Spinozza, and Steve Gadd. The group performed at the Iridium Jazz Club in New York City, toured Japan, and released the album L'Image 2.0. In 2010 Tony toured with HoBoLeMa, a group consisting of Allan Holdsworth on guitar, Levin on bass, and Pat Mastelotto and Terry Bozzio on drums. All their shows were completely improvised with no written music.
Following on from the Stick Man album, Levin joined up with fellow player Michael Bernier and King Crimson drummer Pat Mastelotto to form the group Stick Men. The band released its first album Soup in 2010. Bernier left the group shortly after the release of Soup and was replaced by touch guitarist Markus Reuter in 2010. This lineup has continued with a busy touring and recording schedule, releasing the EP Absalom in 2011 and the full albums Open (June 2012), and Deep (Sept 2012).
Tony Levin's brother, Pete Levin, is a New York keyboardist and writer who is best known for his work with Gil Evans. In the 1970s, Tony and Pete collaborated with Steve Gadd in the comedy band The Clams. Levin has stated that some of the Clams' material may eventually be released. Tony Levin also played on Jean-Pierre Ferland's Jaune album, which included hits "Le petit roi" and "Le chat du café des artistes".
On September 24, 2013, Tony Levin was officially announced as a member of the 8th incarnation of King Crimson, alongside band founder Robert Fripp, guitarist Jakko Jakszyk, the returning Mel Collins on saxophone, and drummers Pat Mastelotto, Gavin Harrison and new member Bill Rieflin. The group toured the United States in the autumn of 2014.
Influence
Many artists have cited Levin as an influence or have expressed their admiration for him, including Les Claypool of Primus, Colin Hodgkinson, Nick Beggs, Al Barrow of Magnum, Dan Briggs of Between the Buried and Me, Zach Cooper of Coheed and Cambria and Jonathan Hischke of Dot Hacker and El Grupo Nuevo de Omar Rodriguez Lopez.
Personal life
In 2003, Levin stated that he is a vegetarian.
Discography
Levin has played on hundreds of records as session musician or guest artist.
Berlin (1973) - Lou Reed
Still Crazy After All These Years (1975) - Paul Simon
Welcome To My Nightmare (1975) - Alice Cooper
Goes To Hell (1976) - Alice Cooper
Lace & Whiskey (1977) - Alice Cooper
Double Fantasy (1980) - John Lennon & Yoko Ono
Momentary Lapse of Reason(1986) – Pink Floyd
Cloud About Mercury (ECM, 1986) – David Torn
Stranger in This Town (1991) – Richie Sambora
Spin 1ne 2wo (1993) – Spin 1ne 2wo
L'Image 2.0 (2009) – L'Image
The Next Day (2013) - David Bowie
"Music From An Expanded Universe" (2014) - Leon Alvarado
"The Natural Edge" (1989) "Pop Out World" - David Wilcox
References
Tony Levin Wikipedia
(Text) CC BY-SA