The NBC Mystery Movie is the umbrella title of an American television series produced by Universal Studios, that was broadcast by NBC from 1971-77. At times, it was divided into two versions that were broadcast concurrently during different nights of the week: The NBC Sunday Mystery Movie and The NBC Wednesday Mystery Movie.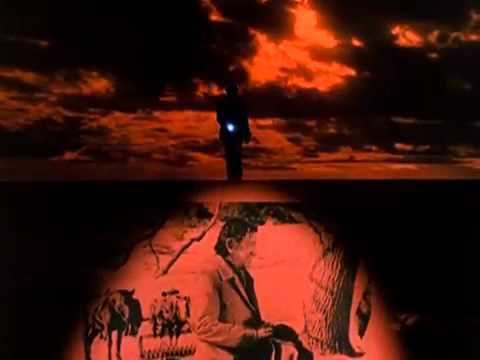 The NBC Mystery Movie was a "wheel show", or "umbrella program" that rotated several programs within the same time period throughout the season. For its initial 1971-72 season, it featured a rotation of three detective dramas that were broadcast on Wednesday nights for 90 minutes, from 8:30-10:00 p.m. in the Eastern Time Zone.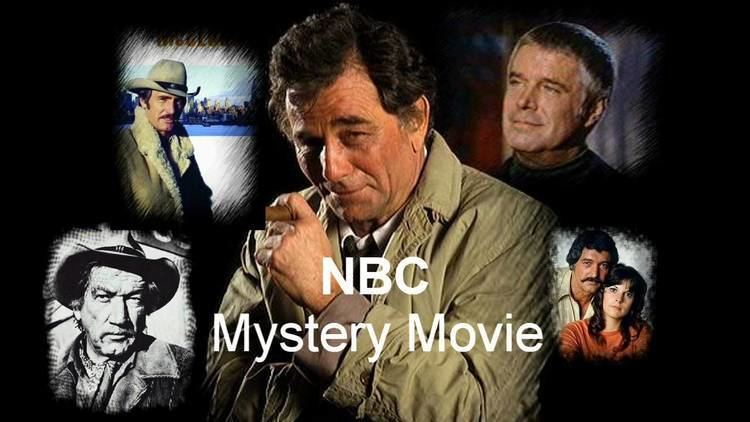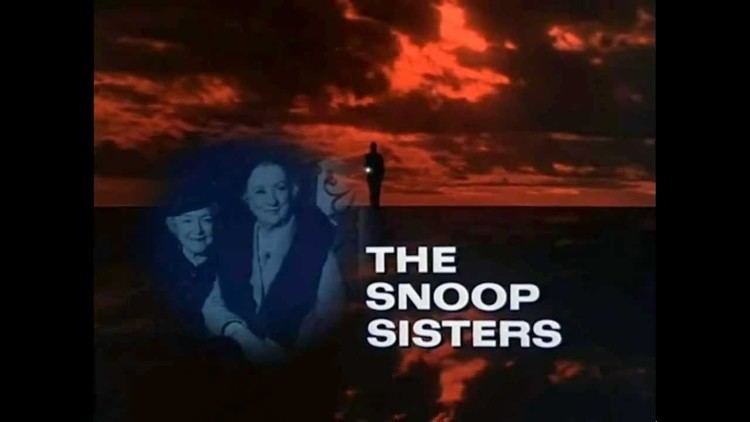 The origin of the "wheel" format was a joint programming and creative production agreement between the NBC Television Network and Universal Studios Television and Motion Pictures dating from 1966. By that agreement, NBC ordered a multi-year series of dramatic anthology productions from Universal which would be broadcast as NBC series television programming in the United States (both as originals and re-runs), while Universal retained the rights to overseas release of these products as feature-length films. Also, NBC would not offer these shows subsequently as TV re-runs for international sales.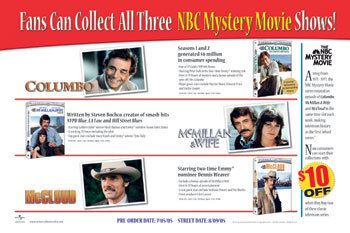 The first series created under this agreement was The Name of the Game, a drama with three rotating stars. It was followed by The Bold Ones and Four in One (the similar The Men was produced for ABC and involved series from three studios, although one of them was Universal). While it was a long and profitable collaboration, it finally succumbed to the changes of the commercial broadcast market regarding both structure and content by the end of the decade.
By the late 1970s, the increase in the popularity of situation comedies, coupled with their lower production costs and much greater scheduling flexibility and resale opportunities, surpassed that of these feature-length (90 - 120 minute) drama anthologies. The anthologies could not reasonably be reduced for briefer broadcast times for the re-run market. They were not designed for casual or short-term viewers, who would have little interest in the characters or the story of an individual episode. Each episode and each series were of widely varying quality, making package re-sale difficult. While they lasted, the best of them employed the finest actors, writers and production standards available.
The three original 1971-72 shows of The NBC Mystery Movie were:
McCloud, starring Dennis Weaver as a New Mexico lawman reassigned to the New York Police Department. The show debuted the previous season as part of the hour-long NBC wheel show Four in One.
Columbo, starring Peter Falk as a deceptively bumbling Los Angeles homicide detective. The series was derived from a 1968 made-for-television movie, Prescription: Murder, which starred Falk in the same role.
McMillan & Wife, starring Rock Hudson and Susan Saint James as a husband-and-wife crime-fighting duo. Hudson's character was a sophisticated San Francisco police commissioner. Saint James later left the series and it was renamed McMillan.
The umbrella series was counted a great success in its first season and finished at number 14 in the Nielsen ratings for the 1971-1972 season. Columbo was nominated for eight Emmy Awards and won four categories. This success prompted NBC to move the series to the competitive 8:30-10:00 Sunday evening time period for the second season as The NBC Sunday Mystery Movie. In addition, a fourth show was added to the rotation, lasting two seasons (1972–74):
Hec Ramsey, starring Richard Boone as a gunfighter turned frontier forensic detective in the Old West. This piece of the wheel series was produced by Jack Webb.
NBC also launched a clone of the umbrella series, The NBC Wednesday Mystery Movie, which debuted in the original time period and featured three new programs:
Banacek, starring George Peppard as Thomas Banacek, a free-lance Polish-American insurance investigator in Boston. Like Hec Ramsey, it lasted two seasons (1972–74).
Cool Million, starring James Farentino as a former CIA agent turned private investigator and security / retrieval expert whose fee per case was one million dollars.
Madigan had Richard Widmark reprising his 1968 film role as a streetwise veteran detective of the NYPD.
During the 1973-1974 season, the programs rotating on Sunday remained the same, while on Wednesday, Cool Million and Madigan were canceled and Banacek rotated with three new series:
Faraday & Company, starring Dan Dailey as a private detective who returns to Los Angeles after a quarter century in a South American jail.
Tenafly, starring James McEachin as an African-American private detective.
The Snoop Sisters, starring Helen Hayes and Mildred Natwick as two elderly sisters who routinely found mysteries which they solved.
Rescheduling to Tuesday nights as The NBC Tuesday Mystery Movie during January 1974 was not enough to help boost ratings, and the midweek series was canceled. The Sunday series continued, anchored by the popular trio of Columbo, McCloud, and McMillan and Wife.
During subsequent years. these rotated with a fourth series, which changed each year (1972 - 1977), including:
Amy Prentiss, starring Jessica Walter as the fictional first female chief of detectives for the San Francisco Police Department. This series was a spinoff of Ironside.
McCoy, starring Tony Curtis as a professional con-man / thief.
Quincy, M.E., starring Jack Klugman as a medical examiner in the L.A. County Coroner's office.
Lanigan's Rabbi, about a small town police chief (Art Carney) and his best friend, a rabbi and amateur sleuth (Bruce Solomon), based on Harry Kemelman's popular Rabbi Small mysteries.
Of all the wheel series, only the original three – Columbo, McCloud and McMillan & Wife – survived for the entire run of the Mystery Movie. Most of the others were very short-lived, and, with the exception of Hec Ramsey and Banacek, were all only on the air for one season. Quincy, M.E., which was the next to last new Mystery Movie series to premiere, ended up outlasting the parent series itself; midway through the final Mystery Movie season, Quincy was taken out of the wheel lineup and retooled into a one-hour weekly series that ran for seven seasons, coming to an end in 1983.
Although the Mystery Movie series was cancelled at the end of the 1976-77 season, NBC kept Columbo in production and a seventh season consisting of five films premiered on November 21, 1977. After the fifth film aired in May 1978, NBC cancelled Columbo as well.
The Mystery Movie theme music was composed by Henry Mancini.
The opening credits consisted of a mysterious figure carrying a flashlight slowly walking toward the camera in a desert landscape under dramatic clouds, as images representing the various rotating series appeared sequentially on the screen; at the end, an announcer (Hank Sims) presented that night's main actors and series (example: "Tonight, starring Peter Falk as Columbo"). Some syndicated episodes of Columbo retain this opening credit sequence, though slowed toward the end to avoid showing the title caption which includes "NBC" and (after the first season), a day of the week.
The Wednesday Mystery Movie theme was composed by Quincy Jones for its first season and had an animated open to show the lineup. The tune was very uptempo and the open did not look at all like that of the Sunday Mystery Movie.
In 1989, Universal Television and ABC teamed to launch a revival of the mystery wheel, titled the ABC Mystery Movie. The network brought back original Mystery Movie series Columbo to be part of the wheel, with Peter Falk returning in the title role. Three new series were conceived: Christine Cromwell, a San Francisco-based mystery starring Jaclyn Smith, Gideon Oliver, starring Louis Gossett, Jr. as a crime solving anthropologist, and B.L. Stryker, which featured Burt Reynolds as a South Florida private investigator. The wheel was completed with a revival of CBS' 1970s crime drama Kojak, which saw Telly Savalas' title character promoted to lead a major crimes unit in New York. The wheel series ran irregularly from February 1989 until August 1990. After the series ended, ABC kept Columbo in production and Falk starred in an additional thirteen films before the network discontinued the series in 2003.
NBC, meanwhile, brought McCloud back for a reunion film in 1989. The film, titled "The Return of Sam McCloud", featured Dennis Weaver in the role of United States Senator Sam McCloud.
In the fall of 1993, NBC made an attempt to revive the wheel format, this time called The NBC Friday Night Mystery. As originally conceived, this rotation was supposed to include the MacShayne series, with Kenny Rogers; Robert Wagner and Stefanie Powers in a reprise of the Hart to Hart series; Larry Hagman in Staying Afloat, as a bankrupt millionaire who becomes a jet-setting government operative; Richard Crenna as New York City Police Lieutenant of Detectives Frank Janek, continuing a series of films that had begun in 1988; and Bill Cosby's first few Cosby Mysteries. A late addition was Louis Gossett Jr. as Ray Alexander. None of these series aired more than a handful of installments, unlike the 1970s wheel wherein Columbo, for example, aired around eight episodes per season. (The Cosby Mysteries would continue for another season as a standalone series.) One major component of the wheel was slated to be the Perry Mason series of TV movies that had begun in 1985 and had aired on an occasional basis ever since. Perry Mason star Raymond Burr died after filming only the first of six scheduled films for the wheel series, although NBC aired a few more films starring either Paul Sorvino or Hal Holbrook as lawyers who were friends of Mason.
Reruns of some episodes of the Wednesday and Sunday Mystery Movies were previously seen as part of The CBS Late Movie, beginning in January 1975, with Banacek being the first of the series to be repeated. In addition, Columbo, Banacek, McCloud, Quincy M.E. and McMillan and Wife have also been seen in syndication in the past and still do air on various stations from time to time. As of 2014, VisionTV in Canada broadcasts Columbo episodes each Thursday night at 9:00 pm.
MeTV currently airs the ABC Columbo episodes on Sunday nights, the only part of the network's Sunday "Catch Me if you Can" crime series block to remain as of September 6, 2015. "Quincy, M.E." airs weekdays as part of its midday "CriMeTV" block with Perry Mason, Matlock and The Rockford Files. McCloud, McMillan and Wife and Banacek, formerly part of the "MeTV Mystery Movie" lineup, moved to Cozi TV at the beginning of 2014; the NBC Columbo episodes joined them in rotation when MeTV began running the ABC episodes.
The cast of Mystery Science Theater 3000 would often make a recurring joke ("It's The NBC Mystery Movie!") whenever a character in a movie shone a flashlight.
A 2008 episode of The Simpsons, "Dial 'N' for Nerder", ended with a reference to the NBC Mystery Movie opening sequence, featuring Nelson Muntz as Columbo, Dr. Hibbert as Quincy, Rich Texan as McCloud and Mr. Burns and Smithers as McMillan and Wife.
In an episode of the cartoon King of the Hill, Hank Hill refers to Hec Ramsey as an under-appreciated part of the NBC Mystery Wheel.
NBC Mystery Movie maintained high ratings finishing in the top 30 of shows for the first four seasons. The show rated as the following: