Years active

1969–present









Full Name

Jacquelyn Ellen Smith

Born

October 26, 1945 (age 70) (

1945-10-26

)

Spouse

Brad Allen (m. 1997)

Children

Spencer Margaret Richmond, Gaston Richmond

Parents

Jack Smith, Margaret Ellen Hartsfield

Movies and TV shows




Similar People




Profiles



Jaclyn Smith Reveals How She Went From 'Charlie's Angels' To Fashion Empire | Megyn Kelly TODAY
Jaclyn Ellen Smith (born October 26, 1945) is an American actress and businesswoman. She is known for her role as Kelly Garrett in the television series Charlie's Angels (1976–81), and was the only original female lead to remain with the series for its complete run. She reprised the role with a cameo appearance in the 2003 film Charlie's Angels: Full Throttle. Her other films include Nightkill (1980) and Déjà Vu (1985). Beginning in the 1980s, she began developing and marketing her own brands of clothing and perfume.
Contents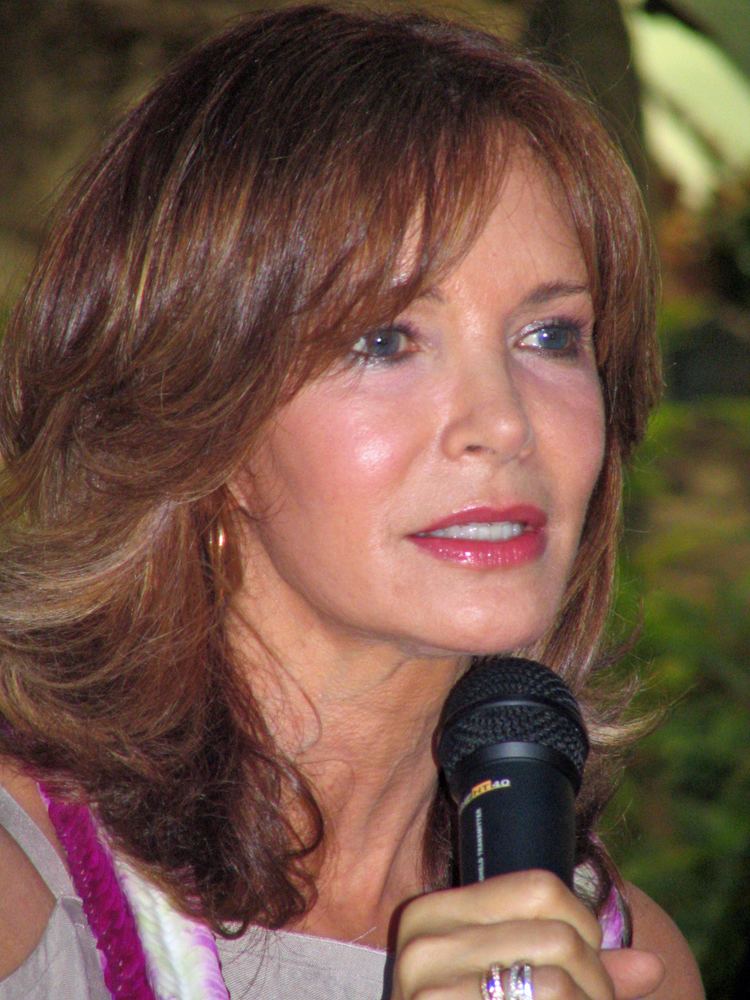 Smith began her career in 1969 in television commercials. In 1976, she was cast in Charlie's Angels, alongside Kate Jackson and Farrah Fawcett (then billed as Farrah Fawcett-Majors). The show propelled all three to stardom, including an appearance on the front cover of Time magazine. She was nominated for the Golden Globe for Best Actress in a Miniseries or TV Film for the title role in the TV film Jacqueline Bouvier Kennedy (1981), and went on to star in numerous TV films and miniseries over the next 20 years, including Rage of Angels (1983), George Washington (1984), Kaleidoscope (1990) and Nightmare in the Daylight (1992). She had a recurring role from 2002 to 2004 in the drama series The District and appeared as Olivia Hodges in two episodes of CSI: Crime Scene Investigation in 2012.
charlie s angels beauty jaclyn smith is 70 and sexy see the pics
Early life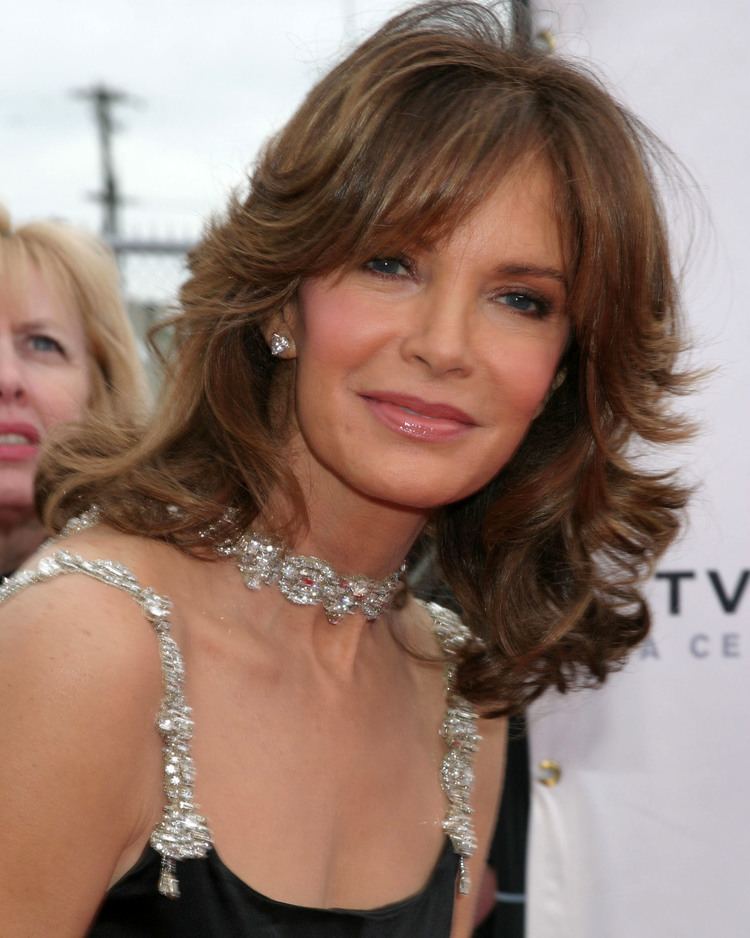 Jacquelyn Ellen Smith was born in Houston, Texas, the daughter of Margaret Ellen (née Hartsfield) and Jack Smith (born Jacob Kupferschmidt), a dentist. Her father was of Russian Jewish descent, and her mother had English, Scottish, Irish, and Welsh heritage. She graduated from Mirabeau B. Lamar High School in 1964. She attended Trinity University in San Antonio.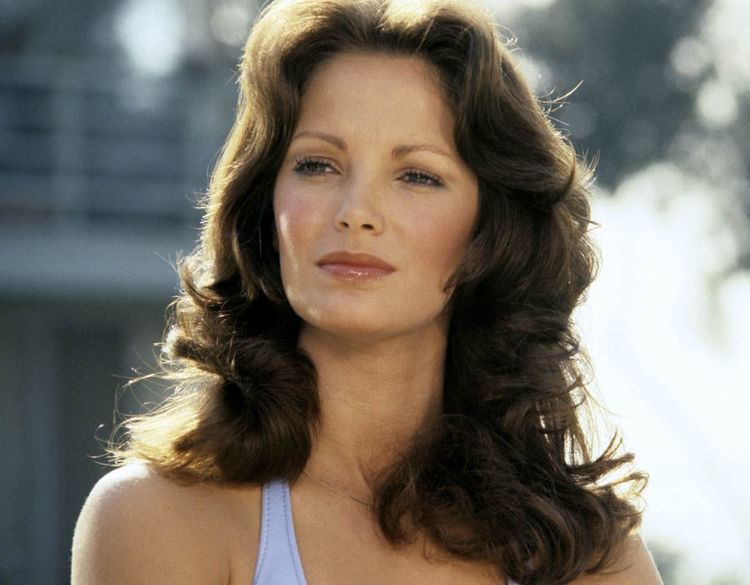 After college, Smith moved to New York City with hopes of dancing with the ballet. Her career aspirations shifted to modeling and acting as she found work in television commercials and print ads, including one for Listerine mouthwash. She was reportedly offered the role of Victoria Winters on the ABC daytime series Dark Shadows in 1968, but turned it down. She landed a job as a "Breck girl" for Breck Shampoo in 1971, and a few years later joined the model/actress, Farrah Fawcett, as a spokesmodel for Wella Balsam shampoo.
Early career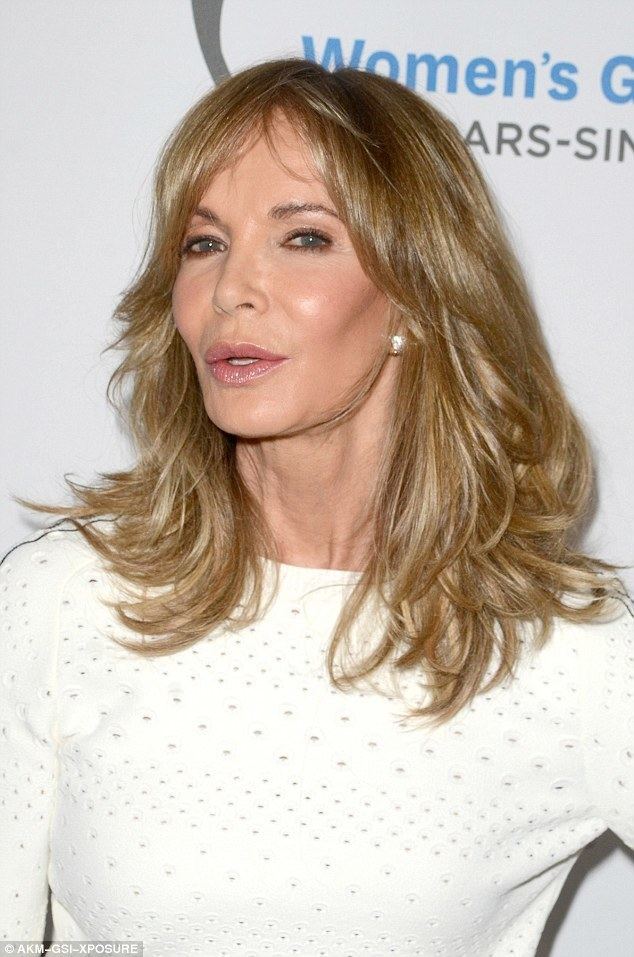 Smith's first acting venture outside the Angels mold was the CBS-TV movie of the week Escape from Bogen County in 1977. Then came a leading role in Joyce Haber's The Users with Tony Curtis and John Forsythe in 1978. In 1980, Smith starred with Robert Mitchum in the suspense thriller Nightkill. Following the cancellation of Charlie's Angels in 1981, Smith starred in the title role of the critically acclaimed television movie Jacqueline Bouvier Kennedy, earning her a Golden Globe nomination for Best Actress. In 1983, Smith starred as Jennifer Parker in the TV movie Rage of Angels, based on the novel by Sidney Sheldon. The film was the highest rated in the Nielsen ratings the week it aired. Smith reprised the role in the 1986 sequel, Rage of Angels: The Story Continues.
Charlie's Angels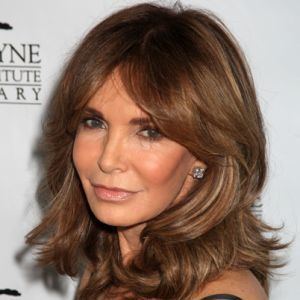 On March 21, 1976, Smith first played Kelly Garrett in Charlie's Angels; the show was aired as a movie of the week, starring Smith, Kate Jackson and Farrah Fawcett (billed as Farrah Fawcett-Majors) as private investigators for Townsend Associates, a detective agency run by a reclusive multi-millionaire whom the women had never met. Voiced by John Forsythe, the Charles Townsend character presented cases and dispensed advice via a speakerphone to his core team of three female employees, to whom he referred as "Angels". They were aided in the office and occasionally in the field by two male associates, played by character actors David Doyle and David Ogden Stiers. The program earned a huge Nielsen rating, causing the network to air it a second time and confirm production for a series, with all of the principal characters with the exception of Stiers. The series formally debuted on September 22, 1976, and ran for five seasons. The show would become a big success not only in the U.S. but, in successive years, in syndication around the world, spawning a cottage industry of peripheral products, particularly in the show's first three seasons, including several series of bubble gum cards, two sets of fashion dolls, numerous posters, puzzles, and school supplies, novelizations of episodes, toy vans, and a board game, all featuring Smith's likeness. The "Angels" also appeared on the covers of magazines around the world, from countless fan magazines to TV Guide (four times) to Time magazine.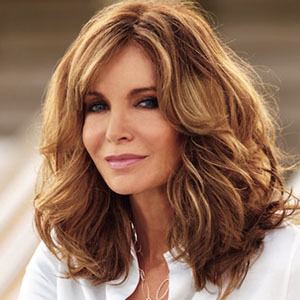 Fawcett departed at the end of the first season, and Cheryl Ladd was a successful addition to the cast, remaining until the end of the series. Jackson departed at the end of the third season, and proved harder to replace, as first Shelley Hack and then Tanya Roberts were brought in to try re-igniting the chemistry, media attention and ratings success enjoyed by the earlier teams. Smith played her role for all five seasons of Charlie's Angels until 1981, also portraying the Garrett character in a guest appearance in the 1977 pilot episode of The San Pedro Beach Bums, and in a cameo in the 2003 feature film Charlie's Angels: Full Throttle. Christina Chambers portrayed Smith in the television film Behind the Camera: The Unauthorized Story of Charlie's Angels.
After Charlie's Angels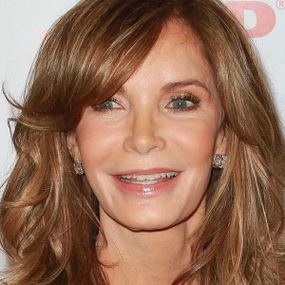 Smith continued to appear in a number of television movies and miniseries during the 1980s and 1990s including George Washington, The Night They Saved Christmas (both 1984), Florence Nightingale (1985), Windmills of the Gods (1988) – another TV film based on a Sidney Sheldon novel – The Bourne Identity (also 1988); adapted from author Robert Ludlum's novel of the same name; Settle the Score (1989), Lies Before Kisses, The Rape of Dr. Willis (both 1991), In the Arms of a Killer (1992), and several TV versions of Danielle Steel novels, including Kaleidoscope (1990) and Family Album (1994).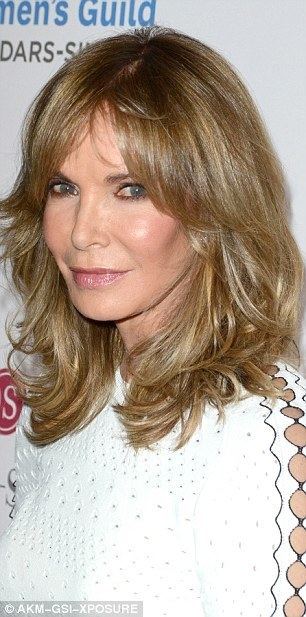 In 1985, Smith starred in the feature film Deja Vu, which was directed by her then-husband Tony Richmond. In 1989, she played the title role in Christine Cromwell, a mystery television series based in San Francisco, but which only lasted one season. That same year, she received a star on the Hollywood Walk of Fame.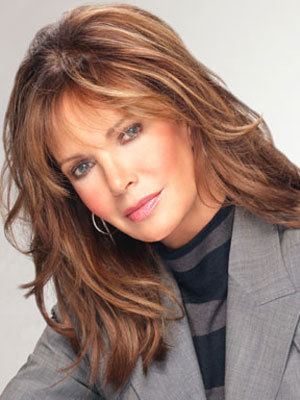 From 2002 to 2004, Smith had a recurring role as Vanessa Cavanaugh in the TV series The District. She reprised her role as Kelly Garrett for a cameo in the 2003 feature film Charlie's Angels: Full Throttle, the only "angel" from the original series to appear in either film adaptation. In August 2006, Smith reunited with her angels co-stars Farrah Fawcett and Kate Jackson at the 58th Primetime Emmy awards in tribute to producer Aaron Spelling who died earlier that year. Her appearance there subsequently led Bravo TV's producers to cast Smith as the celebrity host of Bravo's weekly competitive reality series, Shear Genius, which began airing in March 2007. Smith hosted the show for its first two seasons.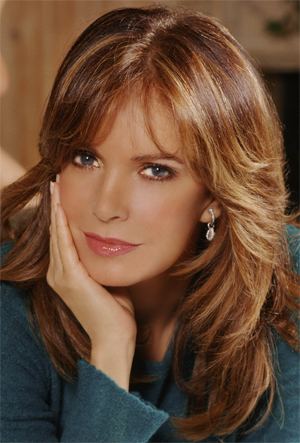 In March 2010, Smith returned to acting after a five-year absence with a guest role on the NBC television drama Law & Order: Special Victims Unit. In March 2012, Smith guest-starred on CSI: Crime Scene Investigation as Olivia Hodges, the mother of David Hodges (played by Wallace Langham).
Designing
In 1985, Smith entered the business world with the introduction of her collection of women's apparel for Kmart. She pioneered the concept of celebrities developing their own brands rather than merely endorsing others. A season 15 episode of The Simpsons ("The Fat and the Furriest") lampooned Smith's many business successes, portraying her as having her own line of axe heads. In May 2009, Smith allowed a documentary crew to profile her home life, design philosophy and relationship with Kmart in an online video series sponsored by Kmart. Her foray into home furnishings was extended to Kmart stores in the fall of 2008, with the chain's introduction of its Jaclyn Smith Today product line of bedding and bath accessories.
In September 2008, Smith launched the STYLE by Jaclyn Smith wig collection for Paula Young Wigs. Inspired by Smith and designed by her longtime friend, hair stylist José Eber. The collection includes an array of styles: short, mid, and long lengths, as well as straight, wavy, and layered looks.
Personal life
Smith has been married four times. Her first marriage was to actor Roger Davis (1968–1975). She married Dennis Cole, an actor who appeared on Charlie's Angels in 1977 and 1978. Cole appeared on the show two more times before the couple divorced in 1981. Cole's son from a previous marriage, Joe Cole, with whom Smith had maintained a relationship after her divorce from his father, was murdered in 1991 during a robbery; the case remains unsolved. Smith married filmmaker Tony Richmond in 1981, with whom she had two children, Gaston (born 1982) and Spencer Margaret (born 1985), before divorcing Richmond in 1989. Smith has been married to Houston cardiothoracic surgeon Dr. Brad Allen since 1997.
Smith battled breast cancer in 2003. In 2010, Smith was featured in 1 a Minute, a documentary about breast cancer.
Tributes
A number of style mavens and magazine polls have attested to Smith's popularity and declared her one of the most beautiful women in the world. The difficult-to-please Mr. Blackwell once named her "The World's Best Dressed Woman". In 1979, McCall's ran a poll of "Whose Face Most Women Would Like To Have"; Smith topped the list.
In the April 1984 issue of People, Smith was voted as one of the "Ten Great Faces of Our Time".
In 1985, McCall's named Smith as one of "America's 10 Best Bodies". People named Smith twice in its annual list of the "Most Beautiful People in the World". Also in 1985, Ladies' Home Journal sampled 2,000 men and women in 100 different locations in the United States to determine "America's Favorite Women"; Smith came top of the list as the "Most Beautiful Woman in America", with actress Linda Evans coming in second.
In 1991, TV Guide magazine readers voted Smith as the "Most Beautiful Woman Not on Television".
Comic strip artist Sy Barry modeled the luscious Diana Palmer, wife of The Phantom, after Smith.
The French band Air was inspired by Smith's Charlie's Angels character Kelly Garrett to record the song "Kelly Watch the Stars" for their critically acclaimed 1998 album Moon Safari, and the track was released as a single.
Filmography
Actress
2021
All American (TV Series)
as
Wendy Fine
- Sabotage (2023) - Wendy Fine
- Ready or Not (2021) - Wendy Fine
2019
Random Acts of Christmas (TV Movie)
as
Lauren Larkin
2019
Charlie's Angels
as
Kelly Garrett
2015
Bridal Wave (TV Movie)
as
Felice Hamilton
2012
CSI: Crime Scene Investigation (TV Series)
as
Olivia Hodges
- Homecoming (2012) - Olivia Hodges
- Malice in Wonderland (2012) - Olivia Hodges
2010
Law & Order: Special Victims Unit (TV Series)
as
Susan Delzio
- Bedtime (2010) - Susan Delzio
2005
Ordinary Miracles (TV Movie)
as
Kay Woodbury
2004
Hope & Faith (TV Series)
as
Dr. Anne Osvath
- Stand by Your Mandi (2004) - Dr. Anne Osvath
- Natal Attraction (2004) - Dr. Anne Osvath
2002
The District (TV Series)
as
Vanessa Cavanaugh
- Something Borrowed, Something Bruised (2004) - Vanessa Cavanaugh
- Ten Thirty-Three (2004) - Vanessa Cavanaugh
- On Guard (2004) - Vanessa Cavanaugh
- A House Divided (2003) - Vanessa Cavanaugh
- The Devil You Know- (2003) - Vanessa Cavanaugh
- Jack's Back (2003) - Vanessa Cavanaugh
- Into the Sunset (2003) - Vanessa Cavanaugh
- Criminally Insane (2003) - Vanessa Cavanaugh
- Blindsided (2003) - Vanessa Cavanaugh
- Untouchable (2003) - Vanessa Cavanaugh
- Return of the King (2002) - Vanessa Cavanaugh
- Faith (2002) - Vanessa Cavanaugh
- Explicit Activities (2002) - Vanessa Cavanaugh
2003
Charlie's Angels: Full Throttle
as
Kelly Garrett (uncredited)
2000
Becker (TV Series)
as
Megan
- Pretty Poison (2001) - Megan
- The Wrong Man (2000) - Megan
2000
Mad TV (TV Series)
as
Jaclyn Smith
- Episode #6.6 (2000) - Jaclyn Smith
2000
Navigating the Heart (TV Movie)
as
Edith Iglauer
1999
Three Secrets (TV Movie)
as
Diane
1999
Free Fall (TV Movie)
as
Renee Brennan
1998
Before He Wakes (TV Movie)
as
Bridget Smith Michaels
1997
Married to a Stranger (TV Movie)
as
Megan Potter
1996
Treasury of Children's Stories (Video)
as
Reader (voice)
1996
My Very Best Friend (TV Movie)
as
Dana
1994
Family Album (TV Mini Series)
as
Faye Price Thayer
- Episode #1.2 (1994) - Faye Price Thayer
- Episode #1.1 (1994) - Faye Price Thayer
1994
Cries Unheard: The Donna Yaklich Story (TV Movie)
as
Donna Yaklich
1992
Love Can Be Murder (TV Movie)
as
Elizabeth Bentley
1992
Nightmare in the Daylight (TV Movie)
as
Megan Lambert
1992
In the Arms of a Killer (TV Movie)
as
Maria Quinn
1991
The Rape of Doctor Willis (TV Movie)
as
Kate Willis
1991
Lies Before Kisses (TV Movie)
as
Elaine Sanders
1990
Kaleidoscope (TV Movie)
as
Hilary Walker
1989
Christine Cromwell (TV Series)
as
Christine Cromwell
- Only the Good Die Young (1990) - Christine Cromwell
- In Vino Veritas (1990) - Christine Cromwell
- Easy Come, Easy Go (1989) - Christine Cromwell
- Things That Go Bump in the Night (1989) - Christine Cromwell
1989
Settle the Score (TV Movie)
as
Katherine Whately
1988
The Bourne Identity (TV Mini Series)
as
Marie St. Jacques
- Episode #1.2 (1988) - Marie St. Jacques
- Episode #1.1 (1988) - Marie St. Jacques
1988
Windmills of the Gods (TV Mini Series)
as
Mary Ashley
- Episode #1.2 (1988) - Mary Ashley
- Episode #1.1 (1988) - Mary Ashley
1986
Rage of Angels: The Story Continues (TV Movie)
as
Jennifer Parker
1985
Déjà Vu
as
Brooke / Maggie
1985
Florence Nightingale (TV Movie)
as
Florence Nightingale
1984
The Night They Saved Christmas (TV Movie)
as
Claudia Baldwin
1984
George Washington (TV Mini Series)
as
Sally Fairfax
- Episode #1.3 (1984) - Sally Fairfax
- Episode #1.2 (1984) - Sally Fairfax
- Episode #1.1 (1984) - Sally Fairfax
1984
Sentimental Journey (TV Movie)
as
Julie Ross-Gardner
1983
Rage of Angels (TV Movie)
as
Jennifer Parker
1981
Jacqueline Bouvier Kennedy (TV Movie)
as
Jacqueline Kennedy
1976
Charlie's Angels (TV Series)
as
Kelly Garrett / Dana Cameron
- Let Our Angel Live (1981) - Kelly Garrett
- Mr. Galaxy (1981) - Kelly Garrett
- Angel on a Roll (1981) - Kelly Garrett
- Attack Angels (1981) - Kelly Garrett
- Stuntwomen Angels (1981) - Kelly Garrett
- Chorus Line Angels (1981) - Kelly Garrett
- Angel on the Line (1981) - Kelly Garrett
- Taxi Angels (1981) - Kelly Garrett
- He Married an Angel (1981) - Kelly Garrett
- Moonshinin' Angels (1981) - Kelly Garrett
- Hula Angels (1981) - Kelly Garrett
- Waikiki Angels (1981) - Kelly Garrett
- Island Angels (1980) - Kelly Garrett
- Angels of the Deep (1980) - Kelly Garrett
- To See an Angel Die (1980) - Kelly Garrett
- Angel in Hiding (1980) - Kelly Garrett
- One Love- Two Angels: Part II (1980) - Kelly Garrett
- One Love- Two Angels: Part I (1980) - Kelly Garrett
- Toni's Boys (1980) - Kelly Garrett
- Three for the Money (1980) - Kelly Garrett
- Nips and Tucks (1980) - Kelly Garrett
- An Angel's Trail (1980) - Kelly Garrett
- Harrigan's Angel (1980) - Kelly Garrett
- Dancin' Angels (1980) - Kelly Garrett
- Homes $weet Homes (1980) - Kelly Garrett
- Catch a Falling Angel (1980) - Kelly Garrett
- One of Our Angels Is Missing (1980) - Kelly Garrett
- Angel's Child (1980) - Kelly Garrett
- Of Ghosts and Angels (1980) - Kelly Garrett
- Cruising Angels (1979) - Kelly Garrett
- Angel Hunt (1979) - Kelly Garrett
- Angels on Campus (1979) - Kelly Garrett
- Angels on Skates (1979) - Kelly Garrett
- The Prince and the Angel (1979) - Kelly Garrett
- Angels on the Street (1979) - Kelly Garrett
- Caged Angel (1979) - Kelly Garrett
- Fallen Angel (1979) - Kelly Garrett
- Angels at the Altar (1979) - Kelly Garrett
- Avenging Angel (1979) - Kelly Garrett
- Angels Go Truckin' (1979) - Kelly Garrett
- Love Boat Angels (1979) - Kelly Garrett
- Angels Remembered (1979) - Kelly Garrett
- Rosemary, for Remembrance (1979) - Kelly Garrett
- Angels in Waiting (1979) - Kelly Garrett
- Marathon Angels (1979) - Kelly Garrett
- Teen Angels (1979) - Kelly Garrett
- Angel in a Box (1979) - Kelly Garrett
- Terror on Skis (1979) - Kelly Garrett
- Disco Angels (1979) - Kelly Garrett
- Counterfeit Angels (1979) - Kelly Garrett
- Angels on Vacation (1979) - Kelly Garrett
- Angels in the Stretch (1978) - Kelly Garrett
- Angel on My Mind (1978) - Kelly Garrett
- Angels Belong in Heaven (1978) - Kelly Garrett
- Mother Angel (1978) - Kelly Garrett
- Angels Ahoy (1978) - Kelly Garrett
- Pom Pom Angels (1978) - Kelly Garrett
- Haunted Angels (1978) - Kelly Garrett
- Winning Is for Losers (1978) - Kelly Garrett
- Angels in Springtime (1978) - Kelly Garrett
- Angel on High (1978) - Kelly Garrett
- Angel Come Home (1978) - Kelly Garrett
- Angels in Vegas (1978) - Kelly Garrett
- Antique Angels (1978) - Kelly Garrett
- Angels on the Run (1978) - Kelly Garrett
- The Jade Trap (1978) - Kelly Garrett
- Little Angels of the Night (1978) - Kelly Garrett
- Mother Goose Is Running for His Life (1978) - Kelly Garrett
- Angel Blues (1978) - Kelly Garrett
- The Sandcastle Murders (1978) - Kelly Garrett
- Angels in the Backfield (1978) - Kelly Garrett
- Diamond in the Rough (1978) - Kelly Garrett
- Hours of Desperation (1978) - Kelly Garrett
- Game, Set, Death (1978) - Kelly Garrett
- Angels on Horseback (1977) - Kelly Garrett
- Sammy Davis, Jr. Kidnap Caper (1977) - Kelly Garrett
- Magic Fire (1977) - Kelly Garrett
- Angels in the Wings (1977) - Kelly Garrett
- Angel Baby (1977) - Kelly Garrett
- Angels on the Air (1977) - Kelly Garrett
- Unidentified Flying Angels (1977) - Kelly Garrett
- Angel in Love (1977) - Kelly Garrett
- Circus of Terror (1977) - Kelly Garrett
- Angel Flight (1977) - Kelly Garrett
- Pretty Angels All in a Row (1977) - Kelly Garrett
- Angels on Ice (1977) - Kelly Garrett
- Angels in Paradise (1977) - Kelly Garrett
- The Blue Angels (1977) - Kelly Garrett
- Angels at Sea (1977) - Kelly Garrett
- I Will Be Remembered (1977) - Kelly Garrett
- Dancing in the Dark (1977) - Kelly Garrett
- Terror on Ward One (1977) - Kelly Garrett
- The Vegas Connection (1977) - Kelly Garrett
- Dirty Business (1977) - Kelly Garrett
- Angels on a String (1977) - Kelly Garrett
- The Big Tap-Out (1977) - Kelly Garrett
- Angel Trap (1977) - Kelly Garrett
- Angels on Wheels (1976) - Kelly Garrett
- The Seance (1976) - Kelly Garrett
- Consenting Adults (1976) - Kelly Garrett
- Bullseye (1976) - Kelly Garrett
- Lady Killer (1976) - Kelly Garrett
- To Kill an Angel (1976) - Kelly Garrett
- The Killing Kind (1976) - Kelly Garrett
- Target: Angels (1976) - Kelly Garrett
- Angels in Chains (1976) - Kelly Garrett
- Night of the Strangler (1976) - Kelly Garrett / Dana Cameron
- The Mexican Connection (1976) - Kelly Garrett
- Hellride (1976) - Kelly Garrett
- Charlie's Angels (1976) - Kelly Garrett
1980
Nightkill
as
Katherine Atwell
1978
The Users (TV Movie)
as
Elena Scheider
1977
The Hardy Boys/Nancy Drew Mysteries (TV Series)
as
Jaclyn Smith
- Mystery of the Hollywood Phantom, Part II (1977) - Jaclyn Smith
1977
Escape from Bogen County (TV Movie)
as
Maggie Bowman
1977
The Love Boat (TV Series)
as
Janette Bradford
- A Tasteful Affair/Oh, Dale!/The Main Event (1977) - Janette Bradford
1977
The San Pedro Beach Bums (TV Series)
as
Kelly Garrett
- Angels and the Bums (1977) - Kelly Garrett
1976
The Magical World of Disney (TV Series)
as
Cathy Martin
- The Whiz Kid and the Carnival Caper: Part 2 (1976) - Cathy Martin
- The Whiz Kid and the Carnival Caper: Part 1 (1976) - Cathy Martin
1976
The Whiz Kid and the Carnival Caper (TV Movie)
as
Cathy Martin
1975
The Rookies (TV Series)
as
Judy March
- The Code Five Affair (1975) - Judy March
1975
Switch (TV Series)
as
Ali / Ally McGuinness
- Death Heist (1975) - Ali
- The Late Show Murders (1975) - Ali
- Las Vegas Roundabout (1975) - Ally McGuinness
1975
Get Christie Love! (TV Series)
as
Sari Lancaster
- A High Fashion Heist (1975) - Sari Lancaster
1973
McCloud (TV Series)
as
Margaret Hart / Jackie Rogers
- The Man with the Golden Hat (1975) - Margaret Hart
- Showdown at the End of the World (1973) - Jackie Rogers
1974
Fools, Females and Fun (TV Movie)
as
Susan Cole
1974
Bootleggers
as
Sally Fannie Tatum
1972
Oh, Nurse! (TV Movie)
1972
Probe (TV Movie)
as
Stewardess (uncredited)
1970
The Partridge Family (TV Series)
as
Tina
- When Mother Gets Married (1970) - Tina
1970
The Adventurers
as
Belinda - Journalist
1969
Goodbye, Columbus
as
Wedding Guest (uncredited)
Producer
1991
The Rape of Doctor Willis (TV Movie) (producer)
1984
Sentimental Journey (TV Movie) (producer)
Soundtrack
1996
Treasury of Children's Stories (Video) (performer: "The Princess and the Pea", "Thumbelina")
Thanks
2009
Farrah's Story (TV Movie documentary) (special thanks)
1998
Intimate Portrait (TV Series documentary) (special thanks - 1 episode)
- Jaclyn Smith (1998) - (special thanks)
Self
2022
Lead with Love 3 (TV Special)
as
Self
2022
Superstar (TV Mini Series documentary)
as
Self
- Patrick Swayze (2022) - Self
2019
Biography: Farrah Fawcett Forever (TV Series documentary)
as
Self
2019
This Is Farrah Fawcett (TV Movie documentary)
as
Self
2018
Objectified (TV Series)
as
Self
- Jaclyn Smith (2018) - Self
2018
Fox and Friends First (TV Series)
as
Self
- Episode dated 7 June 2018 (2018) - Self
2018
Megyn Kelly Today (TV Series)
as
Self
- Episode #1.148 (2018) - Self
2017
Access Hollywood (TV Series)
as
Self
- Episode #22.165 (2018) - Self
- Episode #21.214 (2017) - Self
- Episode #21.213 (2017) - Self
2012
Home & Family (TV Series)
as
Self / Self - Guest
- Sheryl Lee Ralph/Jaclyn Smith/Aida Mollenkamp/Whitney Port (2017) - Self
- Nikki DeLoach/Jaclyn Smith/Aida Mollenkamp (2016) - Self
- Jaclyn Smith/Sunny Anderson/Sgt, Joey Jones/Jamie Durie (2016) - Self
- Episode #3.149 (2015) - Self
- Episode dated 17 December 2012 (2012) - Self - Guest
2017
Jaclyn Smith: Kill or Be Killed (Video documentary short)
as
Self
2017
Extra (TV Series)
as
Self
- Episode #24.35 (2017) - Self
- Episode #23.257 (2017) - Self
- Episode #23.247 (2017) - Self
2017
CBS News Sunday Morning (TV Series)
as
Self
- Money Issue 2017 (2017) - Self
2016
FabLife (TV Series)
as
Self - Guest
- Women Who Rock Spectacular: Part Two: Jaclyn Smith's Anti-Aging Beauty Secrets/Diamond and Faux Diamond Trends (2016) - Self - Guest
2015
You Can Thrive! (TV Series)
as
Self
2015
The Meredith Vieira Show (TV Series)
as
Self
- Meredith's Live Week with Destiny's Child Michelle Williams/Actress Jaclyn Smith's Deserving Mom Surprise! (2015) - Self
2015
The Queen Latifah Show (TV Series)
as
Self
- Jaclyn Smith's Best Charlie's Angels Secrets/Queen Learns How to Be an Angel (2015) - Self
2015
Steve Harvey (TV Series)
as
Self
- Fresh Start Week Continues/Worst Dater/Kym Whitley/Makeovers with TV Icon Jaclyn Smith (2015) - Self
2014
Oprah: Where Are They Now? (TV Series)
as
Self
- Jaclyn Smith, Sheila E & Louie Anderson (2014) - Self
2007
Entertainment Tonight (TV Series)
as
Self
- Episode dated 28 June 2014 (2014) - Self
- Episode dated 26 June 2014 (2014) - Self
- Episode dated 19 April 2010 (2010) - Self
- Episode dated 25 June 2009 (2009) - Self
- Episode dated 11 May 2009 (2009) - Self
- Episode dated 11 July 2007 (2007) - Self
- Episode dated 15 June 2007 (2007) - Self
2014
Katie (TV Series)
as
Self
- Jaclyn Smith/Kids for Cash (2014) - Self
2014
The Doctors (TV Series)
as
Self
- Jaclyn Smith's Skin Secrets/Engaged Couple's Medical Scare/Drink Yourself Healthy/Bulletproof School Supplies? (2014) - Self
2012
The Interviews: An Oral History of Television (TV Series)
as
Self
- Jaclyn Smith (2012) - Self
2012
The Talk (TV Series)
as
Self - Guest
- Jaclyn Smith/Cheryl Ladd/Carrie Keagan (2012) - Self - Guest
2010
The Fran Drescher Show (TV Series)
as
Self
- Episode #1.11 (2010) - Self
2010
Rachael Ray (TV Series)
as
Self
- Episode dated 12 October 2010 (2010) - Self
2010
1 a Minute (Documentary)
as
Jaclyn Smith
2010
The 8th Annual TV Land Awards (TV Special)
as
Self
2009
The Wendy Williams Show (TV Series)
as
Self
- Episode dated 19 November 2009 (2009) - Self
2007
The View (TV Series)
as
Self
- Episode dated 18 November 2009 (2009) - Self
- Episode dated 10 July 2007 (2007) - Self
2009
Farrah's Story (TV Movie documentary)
as
Self
2009
TV Land Moguls (TV Mini Series documentary)
as
Self
- The 70s: Part 2 (2009) - Self
2008
The Bonnie Hunt Show (TV Series)
as
Self
- Episode dated 8 October 2008 (2008) - Self
2007
Shear Genius (TV Series)
as
Self - Hostess
- The Final Cut (2008) - Self - Hostess
- Seeing Double (2008) - Self - Hostess
- Surprise! (2008) - Self - Hostess
- Every Dog Has His Day (2008) - Self - Hostess
- Hair from Heaven (2008) - Self - Hostess
- It Looks Like a Helmet (2008) - Self - Hostess
- Do It Yourself (2008) - Self - Hostess
- Red Carpet Worthy? (2008) - Self - Hostess
- The Best Oranges in the County (2008) - Self - Hostess
- In the Dark (2008) - Self - Hostess
- Finale (2007) - Self - Hostess
- A Great Shot (2007) - Self - Hostess
- Watch What Happens Reunion (2007) - Self - Hostess
- Here Comes the Challenge (2007) - Self - Hostess
- The Competition Gets Hairy (2007) - Self - Hostess
- I'm a Hair God (2007) - Self - Hostess
- Show Me Your Genius (2007) - Self - Hostess
- You Have Every Reason to Cry (2007) - Self - Hostess
- The First Cut (2007) - Self - Hostess
2008
Before the Pink Ribbons (TV Movie documentary)
as
Self
2006
The 58th Annual Primetime Emmy Awards (TV Special)
as
Self
2005
The Tony Danza Show (TV Series)
as
Self
- Episode #1.138 (2005) - Self
2005
The 3rd Annual TV Land Awards (TV Special)
as
Self
2005
The Oprah Winfrey Show (TV Series)
as
Self
- Episode dated 10 February 2005 (2005) - Self
2004
TV Movie Superstars: Women You Love (TV Movie documentary)
as
Self
1998
Intimate Portrait (TV Series documentary)
as
Self
- Farrah Fawcett (2004) - Self
- Cheryl Ladd (1999) - Self
- Jaclyn Smith (1998) - Self
2004
2004 International Furniture Show (TV Special)
as
Self (uncredited)
2000
Biography (TV Series documentary)
as
Self
- The Partridge Family (2003) - Self
- Jaclyn Smith: Texas Angel (2000) - Self
2002
Charlie's Angels: TV Tales (TV Special documentary)
as
Self
2002
TVography: Charlie's Angels - Girls with Guns (TV Movie documentary)
as
Self
2001
TV Land Presents Blast from the Past (Video Game documentary)
as
Self
2000
Time & Again (TV Series documentary)
as
Self
- Charlie's Angels (2000) - Self
2000
Inside TV Land (TV Series)
as
Self
- Inside TV Land: Charlie's Angels (2000) - Self
2000
The Martin Short Show (TV Series)
as
Self
- Episode #1.95 (2000) - Self
1999
Entertainment Tonight Presents: Charlie's Angels - Uncovered (TV Movie documentary)
as
Self
1999
Trouble in Mind (Video documentary)
as
Self - Hostess
1999
5th Annual Screen Actors Guild Awards (TV Special)
as
Self
1998
All-Star Party for Aaron Spelling (TV Special)
as
Self
1994
Maury (TV Series)
as
Self / Self - Guest
- Episode dated 17 April 1997 (1997) - Self
- Episode dated 19 December 1994 (1994) - Self - Guest
1994
Jaclyn Smith: Workout for Beauty & Balance (Video)
as
Self
1994
Vicki! (TV Series)
as
Self
- Episode dated 31 January 1994 (1994) - Self
1992
The 18th Annual People's Choice Awards (TV Special)
as
Self - Presenter: Tribute to Aaron Spelling
1991
The Chuck Woolery Show (TV Series)
as
Self
- Episode #1.33 (1991) - Self
1989
Live with Kelly and Mark (TV Series)
as
Self
- Episode dated 12 November 1990 (1990) - Self
- Episode dated 24 April 1989 (1989) - Self
1990
Clive James' Postcard from... (TV Series documentary)
as
Self
- Los Angeles (1990) - Self
1990
CBS This Morning (TV Series)
as
Self
- Episode dated 6 March 1990 (1990) - Self
1983
Hour Magazine (TV Series)
as
Self
- Episode dated 30 November 1988 (1988) - Self
- Episode dated 12 November 1987 (1987) - Self
- Episode dated 11 March 1985 (1985) - Self
- Episode dated 17 February 1983 (1983) - Self
- Episode dated 16 February 1983 (1983) - Self
- Episode dated 15 February 1983 (1983) - Self
1987
The 39th Annual Primetime Emmy Awards (TV Special)
as
Self - Presenter
1987
Happy 100th Birthday, Hollywood (TV Special documentary)
as
Self
1987
The 13th Annual People's Choice Awards (TV Special)
as
Self - Presenter
1987
The 44th Annual Golden Globe Awards (TV Special)
as
Self - Presenter
1986
All-Star Salute to Ford's Theater (TV Special)
as
Self - Hostess
1985
Night of 100 Stars II (TV Special)
as
Self
1982
39th Annual Golden Globe Awards (TV Special)
as
Self - Nominee
1982
Magic with the Stars (TV Movie)
as
Self - Hostess
1979
The Toni Tennille Show (TV Series)
as
Self
- Episode #1.87 (1981) - Self
- Episode #1.65 (1980) - Self
- Pilot (1979) - Self
1980
The 37th Annual Golden Globe Awards (TV Special)
as
Self - Presenter
1979
The 31st Annual Primetime Emmy Awards (TV Special)
as
Self - Audience Member
1979
The Television Annual: 1978/1979 (TV Movie documentary)
as
Self
1979
The 5th Annual People's Choice Awards (TV Special)
as
Self - Presenter
1978
Donny and Marie (TV Series)
as
Self
- Episode #4.2 (1978) - Self
1978
ABC's Silver Anniversary Celebration (TV Special)
as
Self
1978
ABC 25th Anniversary (TV Special)
as
Self
1977
The Mike Douglas Show (TV Series)
as
Self
- Episode #17.21 (1977) - Self
1977
The 29th Annual Primetime Emmy Awards (TV Special)
as
Self - Presenter
1977
Battle of the Network Stars II (TV Special)
as
Self - ABC Team
1977
The 3rd Annual People's Choice Awards (TV Special)
as
Self - Accepting Award for Favorite New Television Show
1976
The Captain and Tennille (TV Series)
as
Self
- Episode #1.8 (1976) - Self
Archive Footage
2014
Extra (TV Series)
as
Self
- Episode #26.6 (2019) - Self
- Episode #24.22 (2017) - Self
- Episode dated 18 July 2015 (2015) - Self
- Episode dated 29 November 2014 (2014) - Self
2016
The Insider (TV Series)
as
Self
- Episode #13.90 (2016) - Self
2015
Entertainment Tonight (TV Series)
as
Self
- Episode dated 24 October 2015 (2015) - Self
2015
The Seventies (TV Mini Series documentary)
as
Self
- Television Gets Real (2015) - Self
2009
E! True Hollywood Story (TV Series documentary)
as
Self
- Farrah Fawcett (2009) - Self
2006
America's Top Sleuths (TV Movie documentary)
as
Kelly Garrett
2006
La imagen de tu vida (TV Series)
as
Kelly Garrett
- Episode #1.6 (2006) - Kelly Garrett
2006
I Love the '70s: Volume 2 (TV Series)
as
Self
2005
Screen Goddesses (TV Series documentary)
as
Self
- Charlie's Angels (2005) - Self
1997
Playboy: Farrah Fawcett, All of Me (Video documentary)
as
Self
1992
Derrick contre Superman (TV Short)
as
Kelly Garrett
References
Jaclyn Smith Wikipedia
(Text) CC BY-SA