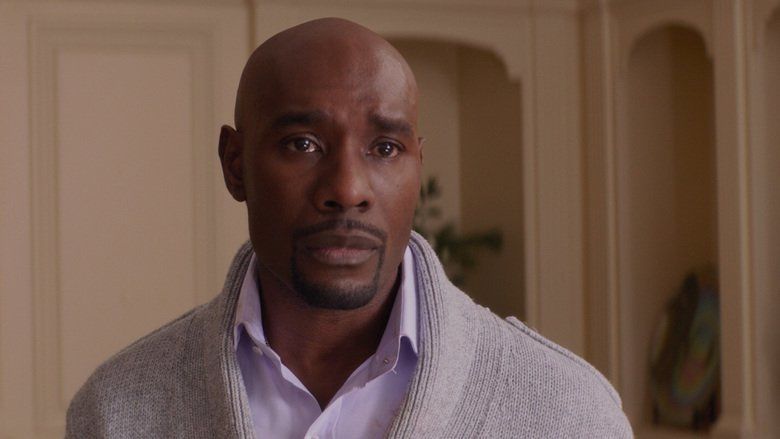 Mia Sullivan (Monica Calhoun), wife of Lance Sullivan (Morris Chestnut), has written letters requesting that the old gang should join them for Christmas: Harper Stewart (Taye Diggs) and his almost-nine-month-pregnant wife Robyn (Sanaa Lathan), Julian Murch (Harold Perrineau) and wife Candace Sparks (Regina Hall), her best friend Jordan Armstrong (Nia Long) and boyfriend Brian McDonald (Eddie Cibrian), Quentin "Q" Spivey (Terrence Howard), and Shelby Taylor (Melissa De Sousa). All the friends arrive at the house, the first time they've come together in 14 years, and the celebration begins. At dinner, the old friends catch up while tensions grow between Shelby and Candace.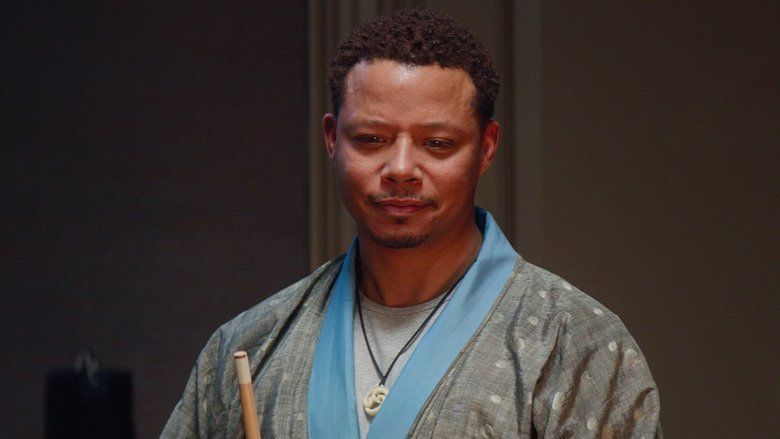 Years after his debut novel, Harper is struggling with writer's block, financial difficulties, and pressure from his publisher to come up with newer and better material for his next book. He has also been recently relieved of his faculty position at New York University, further complicating the couple's financial position. He kept all this from Robyn, as she is finally pregnant with their first child after years of expensive fertility treatments and the baby is almost full-term. His agent suggests he write a biography on his estranged friend, Lance, who is set to retire from football. Harper reluctantly agrees, but keeps the biography a secret.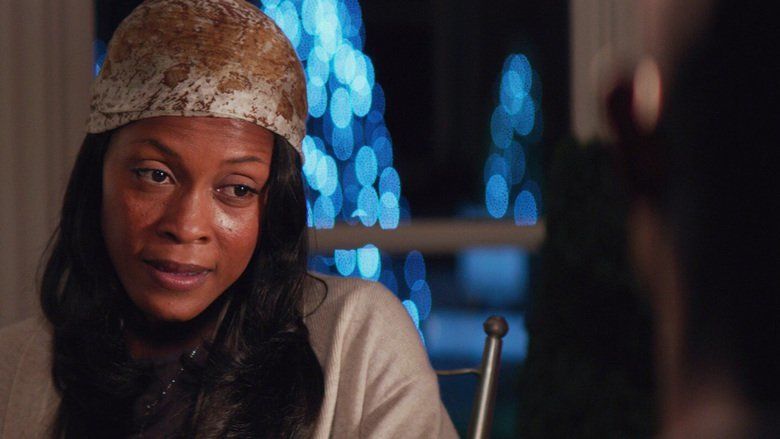 The Murch family, which now includes two daughters, seems to be doing well. Julian opened the school he has worked hard to establish, with his wife, former stripper Candace, as his head of admissions. His main donor, however, abruptly ends his relationship with the school and Julian: he has been made aware of Candace's past and will not risk his reputation as a man of high morals. It is then that Julian finds a YouTube video of his wife stripping and accepting money for sex at a fraternity party. He confides in Q and shows him part of the video. Shelby is living the life she has always dreamed of: as a cast member of a popular The Real Housewives television show franchise, she is now a prominent and notorious reality television star and part of the social elite. Robyn is still insecure about Harper and Jordan's friendship. Q is now a successful brand manager and heavily connected to prominent celebrities.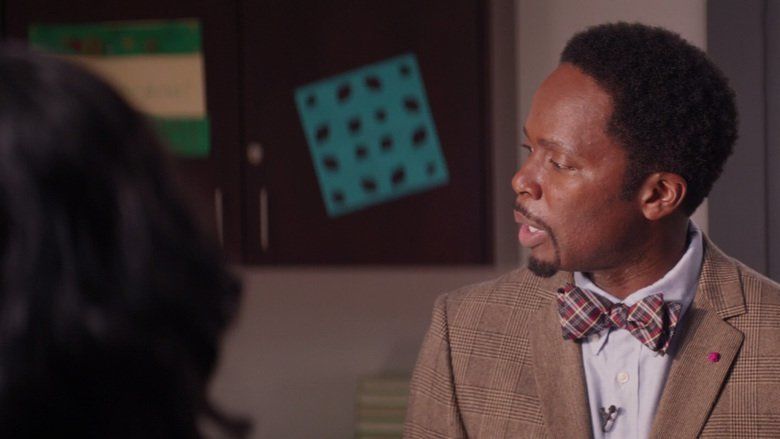 After arriving at the Sullivan home, Harper notices Mia's dramatic weight loss, but brushes it off and focuses on the reunion and gathering information about Lance for the biography.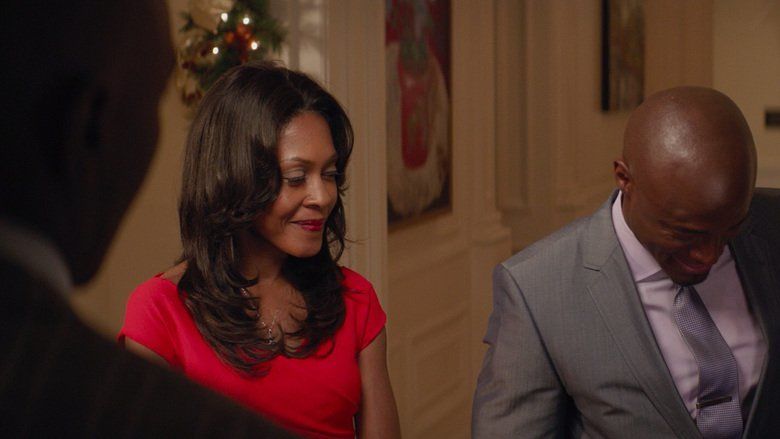 The next day, Brian says goodbye to Jordan and leaves for his family's annual Christmas gathering in Vermont. As he leaves, Jordan tells him that, while she loves him, she does not need him. After dinner that night, the men dance and lip-sync to "Can You Stand the Rain" for the ladies to great response. All the couples in the house have sex that night, while Lance gives Mia a back-rub and Q sends risque photographs of himself to Shelby. Harper goes down to the kitchen, and as he heads back to bed, he finds Mia throwing up blood.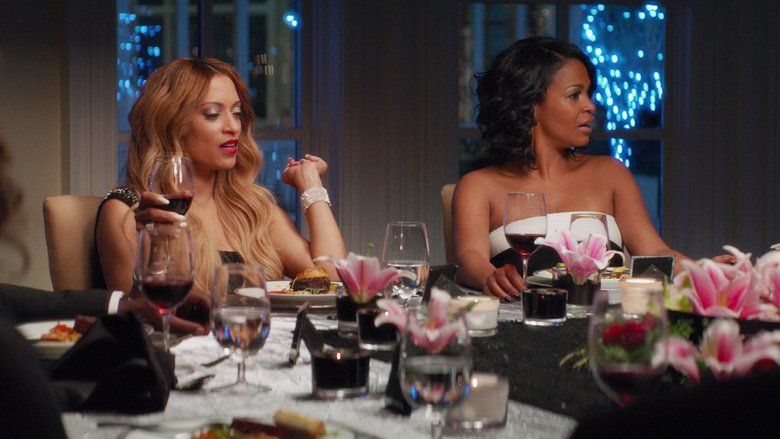 Mia reveals to Harper that she was diagnosed with cancer more than a year ago and is dying. After Lance walks in on the two talking, Mia explains to Lance that Harper knows. They both ask Harper to keep the condition a secret. At breakfast the next morning, Q and Shelby accidentally switch phones and Shelby finds the Candace video on Q's phone. She tries to use it to coerce Julian to resume his previous relationship with her, but Julian rebuffs her advances. Not long afterwards, Candace loses patience with Shelby and confronts her, which leads to a physical altercation between the two in front of Shelby's daughter, after which Candace leaves the house with her and Julian's daughters. Lance drives the men to his football practice, with Julian and Q starting a fight in the backseat, but Harper intervenes before it degenerates further.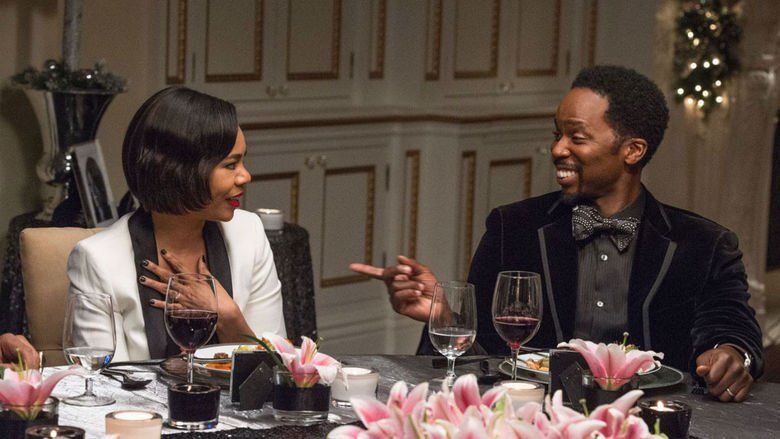 Back at the house, the ladies are preparing for a spa day when Mia collapses while trying to hang a Christmas ornament. Robyn and Jordan text Harper for Lance and the men quickly return to the house, forcing Harper to tell the rest of the friends about Mia's illness. As they leave, the friends all embrace Lance.
Back at the house, everyone spends time with Mia. While Harper is wrapping gifts, Lance approaches him and the two reminisce about their college days and seem to overcome their differences. The next day, the gang volunteer at a shelter, with Q as a grudging Santa Claus. Harper and Lance seem to be as close as they were in the old days. Afterwards, Lance stumbles across Harper's iPad and journal in Mia's purse, and a mock book cover for his unauthorized biography on the tablet. Lance angrily confronts Harper and tells him to stay away from him and his family. Mia tries to calm Lance down to no avail. He takes Mia home, leaving Q and Harper the last two to leave the shelter. The two talk and Harper finally breaks down and admits the truth of his situation.
Back at the Sullivan home, Robyn is going through Mia's old baby things when Candace returns with the kids. Candace tells Julian she regrets that one time she ever gave "extra favors" to a client and they reconcile. Lance is still heated over the biography when Mia confronts him. Mia challenges Lance to acknowledge the truth. She is to blame just as much as Harper is for the longtime feud between the two men. She reveals she slept with Harper (see The Best Man), even though she knew how much it would hurt Lance, because she was sick and tired of Lance cheating on her. Mia then takes off her wig, forcing Lance to also acknowledge the severity of her condition. The household gathers around the fireplace to listen to the children sing Christmas carols.
The next day is Christmas and Lance's big game. Brian returns to be with Jordan and the two reconcile. The women watch the game together as a family in Mia and Lance's bedroom, while the men attend the game. Lance starts a troublesome first half. Mia calls Harper to speak to Lance, inspiring him to ultimately break the all-time rushing record in a game-winning performance. After the game, the men rush home, so Lance can say goodbye to Mia before she dies.
At the funeral service, everyone but Lance is emotional. Shelby gives Julian a check for two million dollars, covering the funding gap created by the donor pull-out. All she asks for in return is a play date for their children. Inside the church, Harper gives a heartfelt eulogy. After everyone leaves, as Mia's casket is lowered into the grave, Lance finally breaks down. Harper witnesses this from a distance and rushes to Lance's aid, comforting him. Back at the house, everyone seems to have reconciled with one another after realizing what's really important in life. Outside, Harper and Lance make up and conclude a 14-year feud. Q and Shelby are shown in bed, with Q suggesting, before rolling out of bed, they may have a love connection. Meanwhile, Brian tells Julian that he knows some investors who can help with the school's funding. Robyn's water suddenly breaks, so Lance, Harper, and Candace all try to rush her to the hospital together. However, they get stuck in traffic and Lance delivers the baby in the backseat of his SUV. Robyn delivers a healthy baby girl and names her Mia, in honor of their deceased friend.
Ten months later, Harper and Lance are closer than ever and Harper has written Lance's biography. Lance is the baby's godfather, as he visits Harper and Robyn at their house in New York City. Harper gets a phone call from Q and puts it on speakerphone to share the call with Lance. Q reveals to both that he is getting married and wants Harper to be his best man, but not before telling Harper that he better not have had sex with his soon-to-be bride.
Taye Diggs as Harper Stewart
Sanaa Lathan as Robyn Stewart
Nia Long as Jordan Armstrong
Morris Chestnut as Lance Sullivan
Harold Perrineau as Julian Murch
Terrence Howard as Quentin Spivey
Monica Calhoun as Mia Sullivan
Melissa De Sousa as Shelby Taylor
Regina Hall as Candace "Candy" Sparks
Eddie Cibrian as Brian McDonald
John Michael Higgins as Stan
Isis Moore as Kennedy
Riele Downs as Faith Sullivan
Catherine Bruhier as Dr. Perkins
Shailyn Pierre-Dixon as Kelly
In October 2011, it was announced that a sequel to the 1999 film The Best Man was in development. On February 22, 2013, it was announced that the film would be titled The Best Man Holiday. In March 2013, Terrence Howard who plays Quentin Spivey in the film revealed details about the film, saying: "I think it's going to be amazing film and I get teary-eyed thinking about it because there's some tragedy in it. That's all I'll say…[Director and screenwriter] Malcolm Lee showed us what intelligent young black people were capable of in The Best Man I, but The Best Man II, it shows where people go, whether they're doing the right thing or the wrong thing, and how much we need each other within our community." Principal photography and production began in April 2013.
The Best Man Holiday debuted with a $10.7 million Friday total, notably beating Thor: The Dark World for the top box office spot of that day. The Best Man Holiday did even better the next day earning $12.4 million on Saturday. It then went on to be the number two film of the weekend, taking in close to $30.6 million.
On Rotten Tomatoes, the film has an approval rating of 69% based on 85 reviews, with an average rating of 5.9/10. The site's critical consensus reads, "The Best Man Holiday manages honest laughs out of broad humor, and affects convincing drama from a deeply conventional plot." Metacritic gives the film a score of 59 out of 100, based on 30 critics, indictating "mixed or average reviews". CinemaScore reported that audiences gave the film a rare "A+" grade.
The Washington Post's Ann Hornaday gave it 2.5 stars, saying the "[s]equel is both a romp and a tearjerker... Like a long-lost soap opera emerging from a Rip Van Winkle–length hiatus, 'The Best Man Holiday' has lost none of its often baggy, saggy melodrama; luckily, when things get too soppy, Howard can be depended on for crude one-liners that land with all the more finesse thanks to his smoky, slightly stoned delivery. …And 'The Best Man Holiday' has clearly caught up with the times, with one plot point revolving around social media run amok, off-handedly invoking everyone from Barack Obama (natch) to Melissa Harris-Perry, Olivia Pope and Robin Thicke".
The film's soundtrack includes songs by R. Kelly, Jordin Sparks, Mary J. Blige, Monica, Ne-Yo, Marsha Ambrosius, John Legend, Emeli Sandé, and more.
On July 22, 2014, Universal Pictures announced that a third film in the series, The Best Man Wedding, will be produced. The film will again be written and directed by Malcolm D. Lee and was scheduled to be released on April 15, 2016. With Warner Bros. Barbershop: The Next Cut, another Malcolm D. Lee directed film, being scheduled for release on the same day and scheduling conflicts with The Best Man's ensemble cast, Universal Pictures has moved back The Best Man Wedding release to sometime in 2017. In April 2016, the film was put on hold indefinitely.