Nationality

American




Website

www.monicacalhoun.com




Parents

Lorraine W. Calhoun




Children

1




Height

1.63 m





Years active

1984–present




Role

Film actress




Occupation

Actress




Name

Monica Calhoun




TV shows

Bagdad Cafe







Born

July 29, 1971 (age 52) (

1971-07-29

)

Philadelphia, Pennsylvania, U.S.




Education

Los Angeles County High School for Arts




Nominations

NAACP Image Award for Outstanding Actress in a Motion Picture




Movies

The Best Man Holiday, The Best Man, The Players Club, Trois 2: Pandora's Box, Bagdad Cafe




Similar People

Melissa De Sousa, Regina Hall, Malcolm D Lee, Morris Chestnut, Sanaa Lathan
The best man holiday monica calhoun mia on set movie interview
Monica Calhoun is an American film and television actress. Calhoun is best known for her roles in the films Bagdad Cafe, The Players Club, The Salon, The Best Man, and its sequel The Best Man Holiday as well as two biopic miniseries such as Rebbie Jackson on The Jacksons: An American Dream and Patricia Tresvant, mother of Ralph Tresvant on The New Edition Story. Calhoun was Nominated for an Emmy Award for her performance in the CBS Schoolbreak Special "Different Worlds: A Story of Interracial Love" (1993). She was nominated for NAACP Image Award for Outstanding Actress in a Motion Picture for her portrayal of Mia Morgan in the 1999 comedy-drama film The Best Man.2017 BET New Eddition Story portrayl of Ms Tresvant, Ralph's Mother.
Contents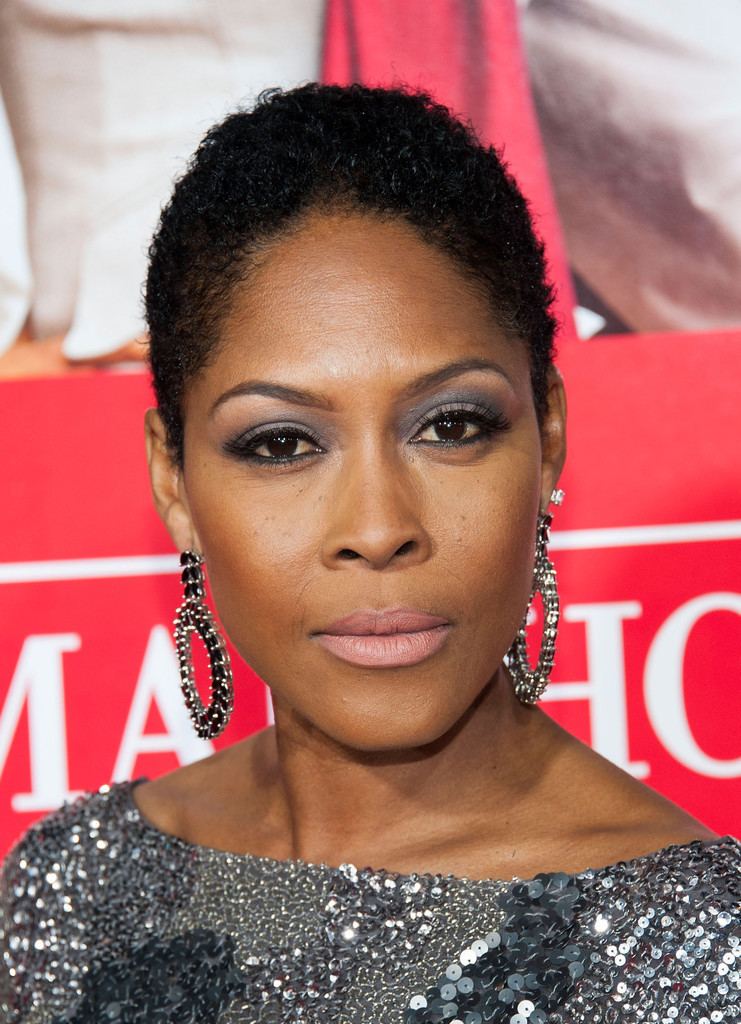 The evolution of monica calhoun
Early life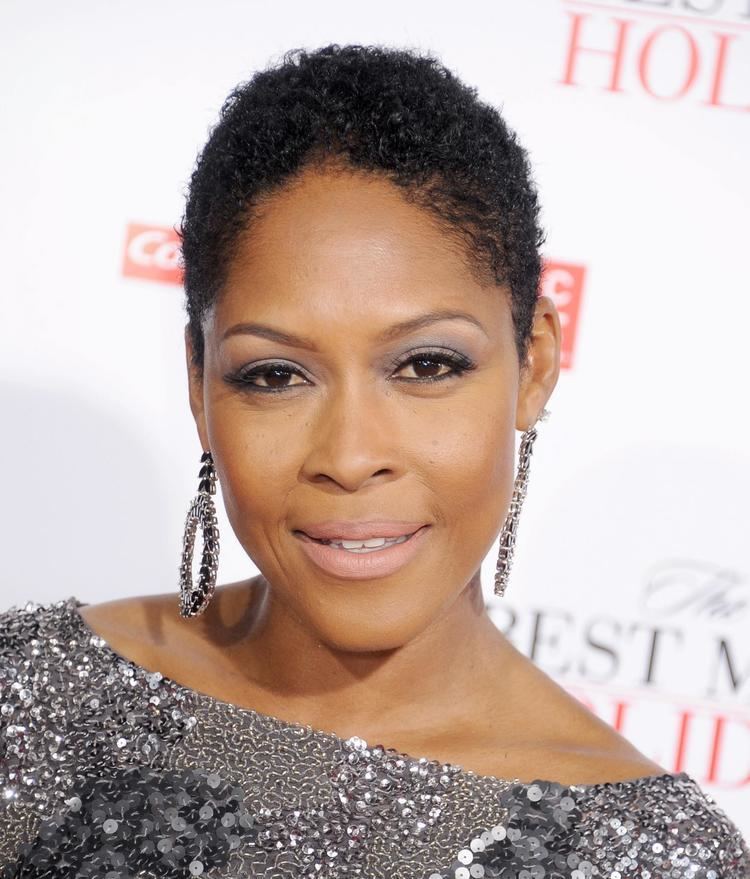 Born Lorine Monica P. Calhoun in Philadelphia, Pennsylvania, Calhoun is the daughter of Lorine W. Calhoun. Calhoun, her mother and brother moved to Los Angeles, California when she was a young child to launch her acting career. Calhoun is an alumna of Los Angeles County High School for the Arts (class of 1989).
Career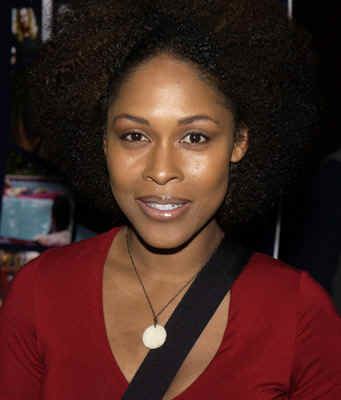 Calhoun co-starred with actor Flex Alexander in the short-lived series, Where I Live, and appeared in Pacific Station. She appeared in several sitcoms including Bagdad Cafe (TV series- Starring Role), The Wayans Bros., A Different World and The Jamie Foxx Show. Her film work includes portraying the cousin of actress LisaRaye in Ice Cube's directorial debut The Players Club;The Best Man; Love & Basketball and 2007's The Salon with Vivica Fox. In 2009 Robert Townsend directed Calhoun in Diary of a Single Mom, Season I, II and III (2008–10).
Personal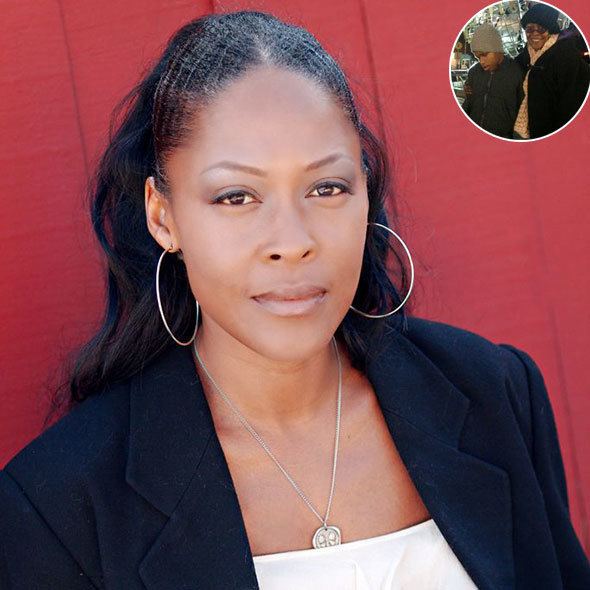 Calhoun has one child, a son who has special needs.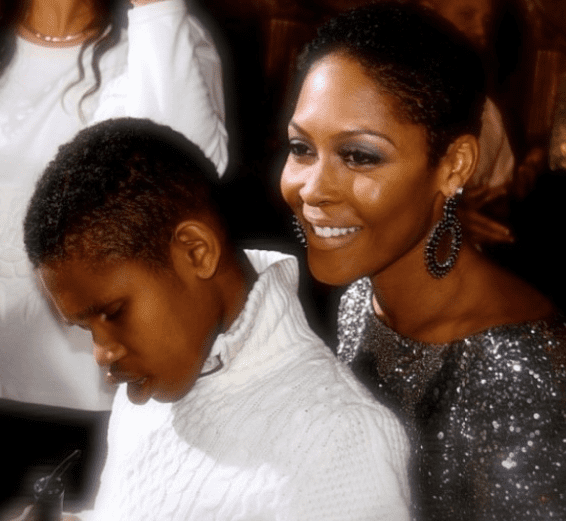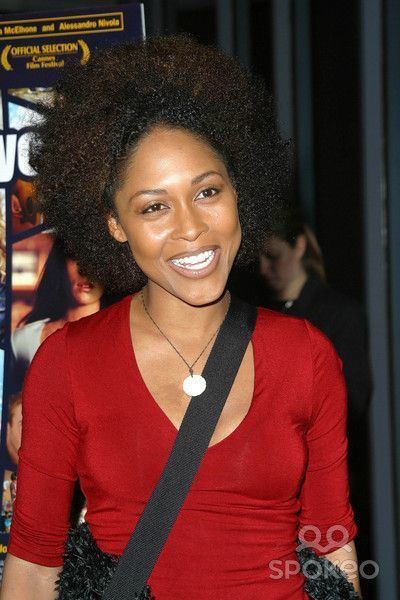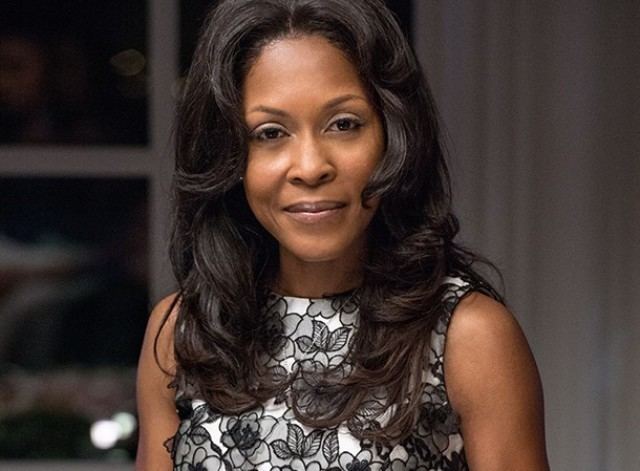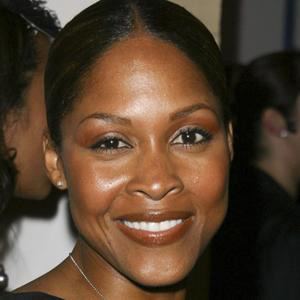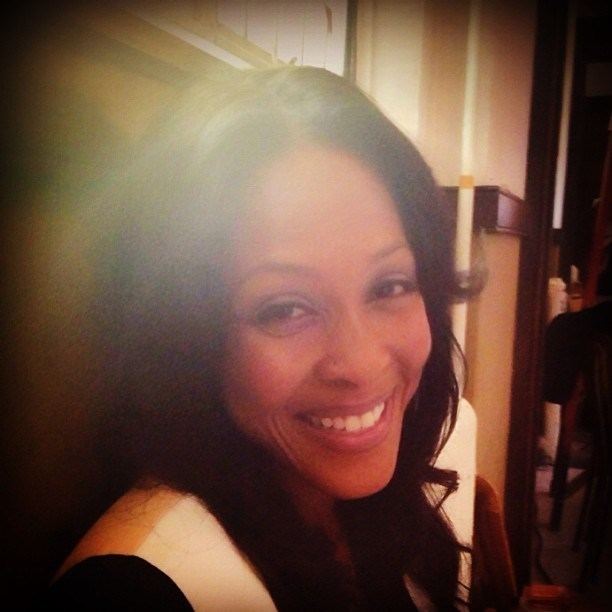 Filmography
Actress
-
Anna Lucasta (pre-production)
as
Katie
-
Deadly Entanglement (post-production)
as
Deidra
-
I Am Black and I Am Proud (completed)
as
Frankie's Mother
2022
The Best Man: The Final Chapters (TV Series)
as
Mia Morgan
- The Wedding (2022) - Mia Morgan
- The Audacity of Hope (2022) - Mia Morgan
2022
Safe Space
as
Officer Armani
2017
The New Edition Story (TV Mini Series)
as
Patricia Tresvant
- Part 2 (2017) - Patricia Tresvant
- Part 1 (2017) - Patricia Tresvant
2016
No Regrets
as
Nina Thomas
2016
Everything But a Man
as
Vanessa
2013
The Best Man Holiday
as
Mia
2009
Diary of a Single Mom (TV Series)
as
Ocean
- Friday (2011) - Ocean
- Dream Cart (2011) - Ocean
- In the Meantime (2011) - Ocean
- Paradox (2010) - Ocean
- Aplomb (2010) - Ocean
- The Gift of Rosary (2010) - Ocean
- Burnt Beans (2010) - Ocean
- Running on Empty (2010) - Ocean
- Struggling or Surviving (2010) - Ocean
- By Omission (2010) - Ocean
- Emasculated (2010) - Ocean
- Promise Keeper (2010) - Ocean
- Snap-Back (2009) - Ocean
- Hiding Out (2009) - Ocean
- The Meek Shall Inherit the Earth (2009) - Ocean
- Flexing (2009) - Ocean
- Trick Play (2009) - Ocean
- Anybody for a Miracle? (2009) - Ocean
- Thanksgiving's End (2009) - Ocean
- Solstice (2009) - Ocean
- Aftermath (2009) - Ocean
- Halloween Ghosts (2009) - Ocean
- Eyes Don't Lie (2009) - Ocean
- Creating a Village (2009) - Ocean
- School Maze (2009) - Ocean
- Life Raft (2009) - Ocean
2008
Cold Case (TV Series)
as
Phoebe Curtis '89
- Triple Threat (2008) - Phoebe Curtis '89
2007
Dirt (TV Series)
as
Chelle
- Pilot (2007) - Chelle
2006
Everybody Hates Chris (TV Series)
as
Charlotte
- Everybody Hates Funerals (2006) - Charlotte
2006
Grey's Anatomy (TV Series)
as
Mrs. Wood
- Break on Through (2006) - Mrs. Wood
2005
Friends and Lovers (Video)
as
Debra
2003
Strong Medicine (TV Series)
as
Paige Wheeler
- Coming Clean (2003) - Paige Wheeler
2003
NYPD Blue (TV Series)
as
Denise Woodson
- I Kid You Not (2003) - Denise Woodson
2002
Pandora's Box
as
Mia / wife
2000
Nature Boy (TV Movie)
as
Maria Cole
2000
Malcolm & Eddie (TV Series)
as
Helena
- Moving Violations (2000) - Helena
2000
Love & Basketball
as
Kerry
1999
Intimate Betrayal (TV Movie)
as
Reese Deleware
1999
The Best Man
as
Mia Morgan
1998
The Jamie Foxx Show (TV Series)
as
Kim
- Swing Out Sister (1998) - Kim
1998
The Players Club
as
Ebony
1997
Damn Whitey (Short)
as
Young Woman
1997
The Good News (TV Series)
as
Cynthia Porter
- Try a Little Tenderness (1997) - Cynthia Porter
1997
The Ditchdigger's Daughters (TV Movie)
as
Linda
1996
Rebound: The Legend of Earl 'The Goat' Manigault (TV Movie)
as
Evonne
1996
The Wayans Bros. (TV Series)
as
Vanessa
- Unbrotherly Love (1996) - Vanessa
1989
CBS Schoolbreak Special (TV Series)
as
Temple Baham / Carol / Vonette
- What About Your Friends (1995) - Temple Baham
- Different Worlds: A Story of Interracial Love (1992) - Carol
- 15 and Getting Straight (1989) - Vonette
1994
Sweet Justice (TV Series)
as
Kara
- Fourth Quarter (1994) - Kara
1993
Sister Act 2: Back in the Habit
as
Classroom Kid
1993
Where I Live (TV Series)
as
Kaiya
- Big Mon on Campus (1993) - Kaiya
1993
A Different World (TV Series)
as
Yolanda
- Homey, Don't Ya Know Me? (1993) - Yolanda
1993
Younger and Younger
as
Jaime-Lee
1993
The Ernest Green Story (TV Movie)
as
Minnijean Brown
1992
The Jacksons: An American Dream (TV Mini Series)
as
Rebbie Jackson
- Part II (1992) - Rebbie Jackson
- Part I (1992) - Rebbie Jackson
1991
She Stood Alone (TV Movie)
as
Eliza Hammond
1990
Bagdad Cafe (TV Series)
as
Debbie
- Prisoner of Love (1991) - Debbie
- Over My Dead Body (1991) - Debbie
- Hell Hath No Fury (1990) - Debbie
- Rainy Days and Mondays (1990) - Debbie
- I Got a Crush on You (1990) - Debbie
- Sixteen Candles (1990) - Debbie
- City on a Hill (1990) - Debbie
- Not Enough Cooks (1990) - Debbie
- This Bird Has Flown (1990) - Debbie
- Art (1990) - Debbie
- Breakdown (1990) - Debbie
- Too Many Cooks (1990) - Debbie
- You Say It's Your Birthday (1990) - Debbie
- When You're Hot, You're Hot (1990) - Debbie
- Bagdad Cafe (1990) - Debbie
1989
Heart and Soul (TV Movie)
1985
Children of the Night (TV Movie)
as
Wanda
Producer
2022
Black and White (assistant producer)
2016
No Regrets (co-producer)
Assistant Director
2022
Black and White (associate director)
Self
2021
Hollywood Homecoming (TV Series documentary)
as
Self
- The Best Man (2021) - Self
2018
Unsung Hollywood (TV Series documentary)
as
Self
- The Best Man (2018) - Self
2014
The Arsenio Hall Show (TV Series)
as
Self - Guest
- Episode #1.97 (2014) - Self - Guest
2013
Made in Hollywood (TV Series)
as
Self
- Episode #9.9 (2013) - Self
2013
The Insider (TV Series)
as
Self
- Episode dated 4 November 2013 (2013) - Self
1993
Rock the Vote (TV Special)
as
Self
References
Monica Calhoun Wikipedia
(Text) CC BY-SA