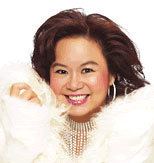 Carpio's father is Filipino and her mother Shanghainese. Born into a musical family (her grandfather was a concert violinist and jazz guitarist, her father Fernando, a jazz drummer, and several uncles were also professional musicians), She began singing at age 6 when she entered and won Hong Kong's first Amateur Talent Quest. She is the eldest of five, all of whom have at some time been active in the music business. Her eldest daughter, TV Carpio, is a musician, actress and Broadway singer.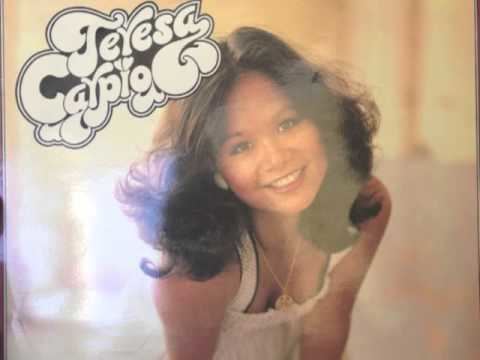 Carpio began her career as a child star, winning Hong Kong's first Amateur Talent Quest in 1963 at the age of 6. At age 11, she turned down a scholarship at St Paul's Convent to work in her first job in Tahiti where her father was also working. Following that, she worked in clubs until she went to Japan for a year where she met Shintaro Katsu who sponsored her during her time there. She released her first single in Japan in 1971, entitled Ainoko Mary (混血児マリー).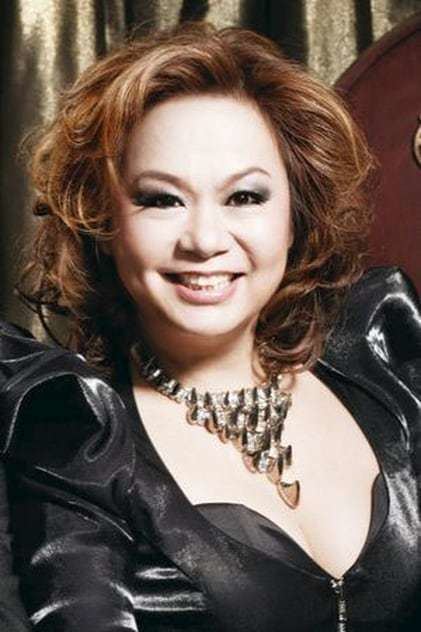 Returning to Hong Kong, she worked in many nightclubs, such as Danshaku, Gessekai and the Hyatt Hotel's Chin Chin Bar, until EMI came and offered her a recording deal.
For several years from 1975 onwards Carpio had her own TV variety show in Hong Kong, on which she performed both solo and with several of her siblings. She released many albums in Hong Kong from 1976 onwards; six of her albums under EMI went gold, in which she featured cover versions in English of western hits, including an album with George Lam. She made numerous television appearances in Hong Kong, in the late 1970s.
Carpio was the first and the youngest Hong Kong singer ever to appear on national TV in Japan. She has performed in many other countries as far apart as Singapore, Malaysia, Tahiti, Australia, Japan, Thailand, Brunei, the United States and Canada.
With the growing popularity of Cantopop, Carpio started to record in Cantonese along with English, remaining popular despite increasing competition from newer stars, notably Anita Mui. Carpio broadened her career into acting with appearances in a number of films, and auditioned for the lead role in Miss Saigon, though this eventually went to Lea Salonga. She was no stranger to live musical theatre, having taken the lead role in the 1979 San Jose, California production of the stage musical City of Broken Promises, based on the book by Austin Coates, a story set in Macau which won Best Original Musical.
Following her second marriage, Carpio moved to Canada and focused her attention on bringing up her family (she has three daughters; the eldest, T. V. Carpio, by her first marriage, also an actor, singer and songwriter).
Carpio has released 25 albums to date, including 6 live recordings. Her first album, Teresa Carpio, was released in 1975 and then quickly followed up with five more solo albums from EMI as well as a duets album with George Lam. In 1981 she moved to WEA and released one Cantonese album. In 1983 she formed her own record company, TV Records, which released three more Cantonese albums, on which - together with her WEA album - are some of her most popular songs. Since then she has released several live CDs and DVDs as well as a few studio recordings.
She has appeared in 13 movies in total, starting in 1984 with a lead role in 開心鬼 (Happy Ghost), where she also sang the theme song. She is more well known for her later movies where she often was famous for small roles that became extremely popular, such as 2003's 六樓后座 (Sixth Floor Rear Flat) where she sang part of 海闊天空 (Boundless Oceans, Vast Skies), accompanying herself on keyboards.
Carpio began teaching in 1991, when Sandy Lam came to her and asked her to teach her in preparation for her concerts at the Hong Kong Coliseum. After that, many other singers followed, names such as Sammi Cheng, Wong Cho Lam, Cecilia Cheung, Joey Yung, Gigi Leung, Alex To, Edmund Leung, Twins, Jade Kwan and many more.
She appeared on Hong Kong television as a judge and head vocal coach on season two of the singing competition The Voice.
In late 2016, she appeared as a guest on the final of 跨界歌王 2016 with Wong Cho Lam singing a version of The Prayer.
In part due to that appearance, in early 2017 she was one of seven artists initially invited to compete in Hunan TV's Singer 2017 program where interest was fuelled by the fact that she was competing against one of her most famous students, Sandy Lam Yik-Lin. She was eliminated after Episode 4 even though she was never in last place, winning two #1, one #2 and one #3 spot as voted by the other singers, and her average position over four episodes was 4.75. Her elimination was not without controversy, with many questioning the process.In Episode 12, the "Breakout" show, where the eliminated singers compete with the lowest ranked singers still in the competition for a chance to go through to the semi-final, she came in second place by 3 votes, and won the Singer's Ranking for a third time. In the semi-final the following week she was eliminated again, stirring up yet more controversy, especially as her average ranking was 5, good enough for 6th overall.